HnP Photoday // E90ers
Couple of weeks ago we did another HnP Photoday with the E90ers community. We've had one with 86ID, Morning Call Bandung, and this time it's E90ers turn, arranged with the help from Iwan of KW Indonesia. As many as fourteen cars showed up on that day, including a couple of 1M's, F30 and E46, adding a great diversity to the Photo-Convoy-Meet-Day. What all these rides share in common is the selection of parts that's been installed, from Alex's E46 sitting on stunning RE30's to Adit's Frozen Grey E92 M3 with Power Craft Hybrid exhaust, there's absolutely no compromise to build-quality to be found.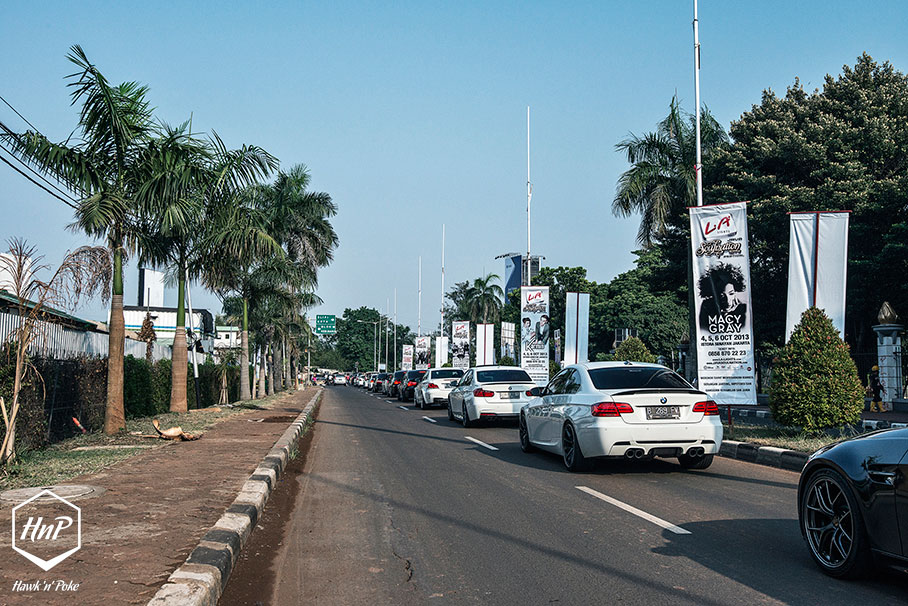 The day was started with a meet up at Plaza Senayan parking area, at 6AM. To my surprise, most of the members did arrive on time despite the early Sunday morning's temptation of oversleeping.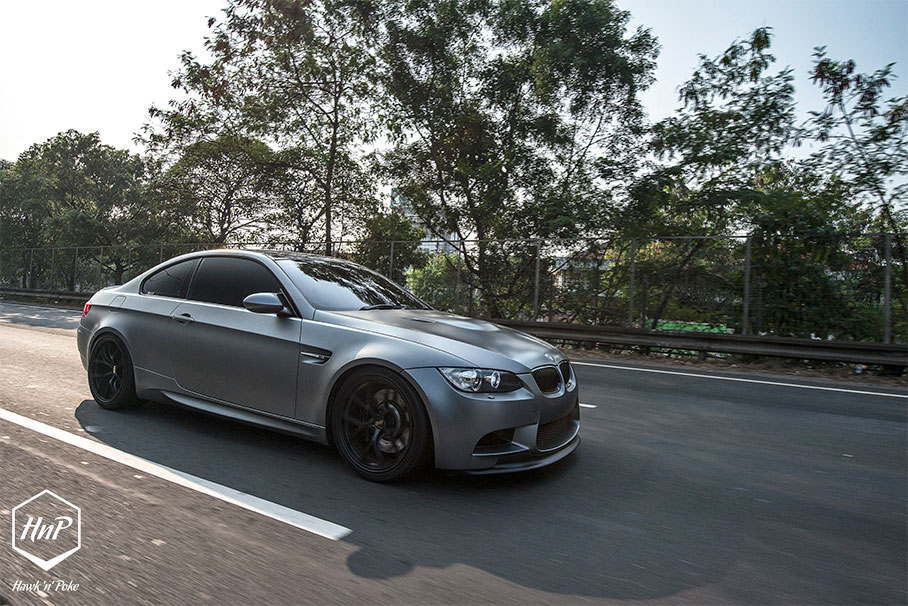 Adit leads the convoy towards Flavor Bliss Alam Sutera with his Frozen Grey M3. If you think this picture looks hot, you should definitely check the M out in person. It's even meaner. Every single toll-way cashier I ran into, turned their heads for a second look at the beast after it passed the toll gate. Most of the time due to the eargasmic sound the V8 engine made.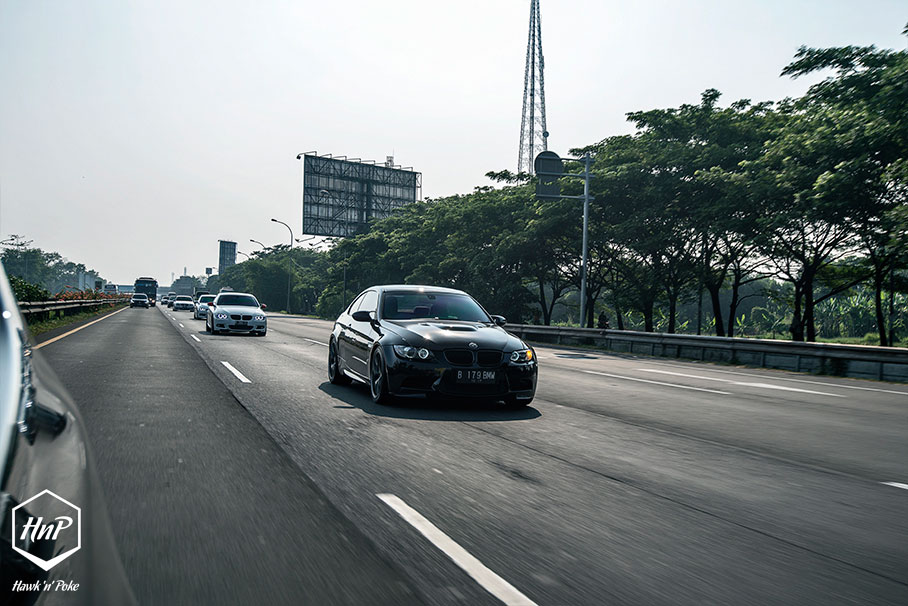 William and his M3, who also attended the Morning Call photoday we held weeks before.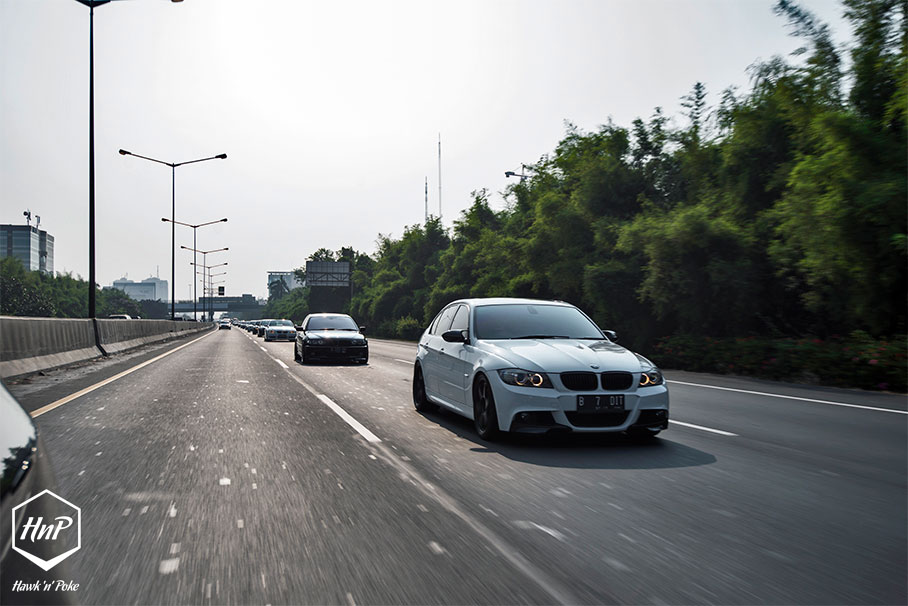 Iwan and his newly acquired E90. Yes, he's moved on from the San Marino 325i to this E90 also previously posted on our site.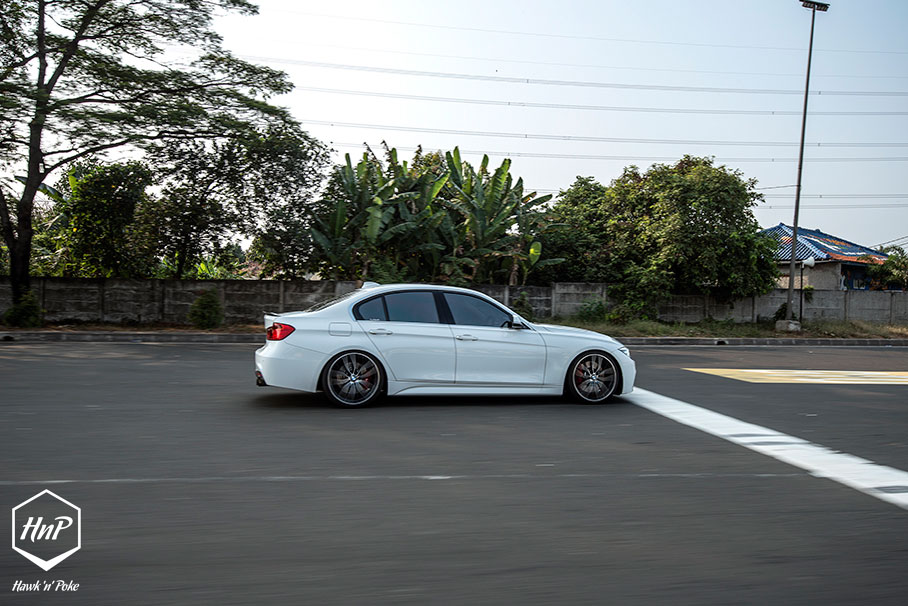 Mr Wu and his 335i F30. Sitting fairly low with those BMW Performance wheels.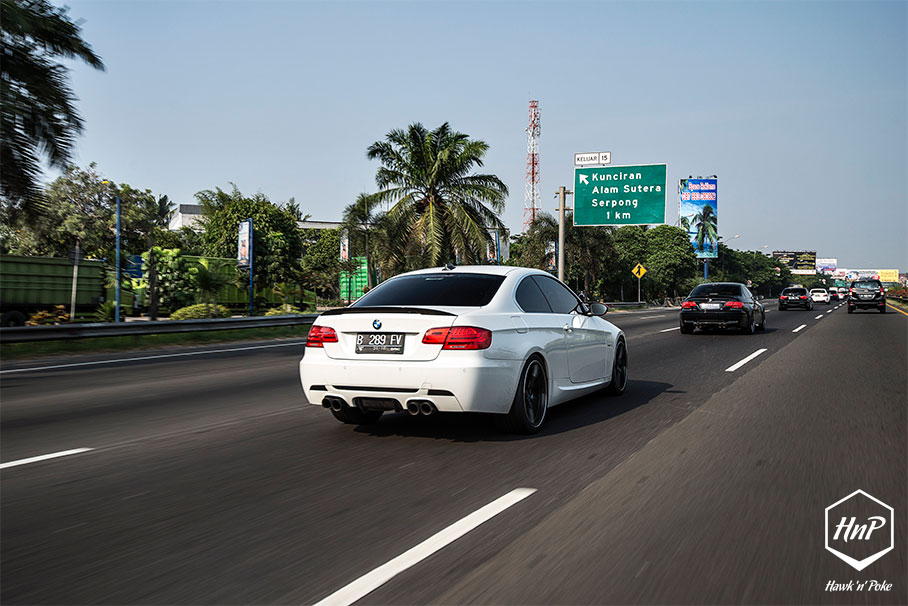 Chandra's E92 335i LCI. Though these 335i's look way subtler than the M3's, they can actually be comparable, if not faster, performance-wise than the M if tuned properly.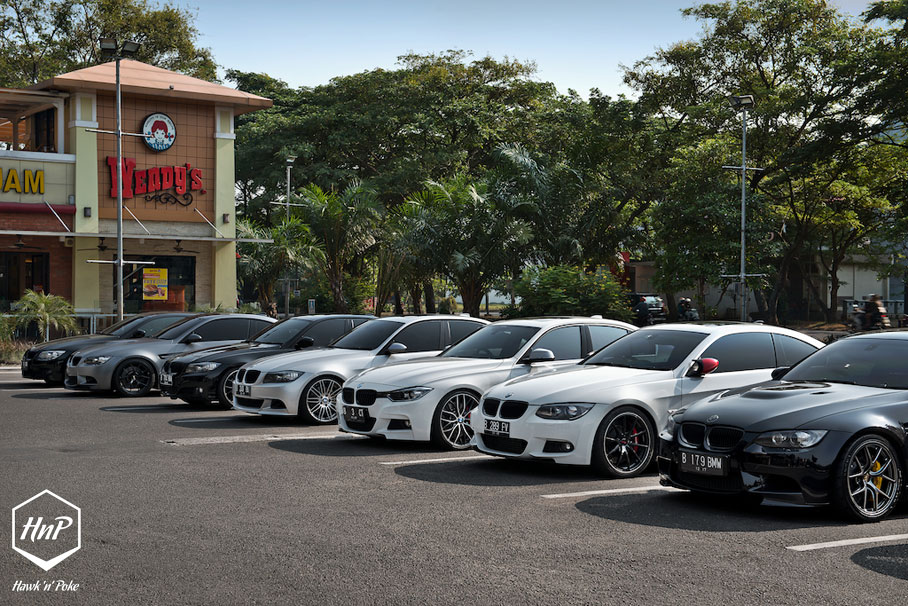 Wheels, wheels and wheels. To me they're the No 1 factor that defines the look of a car.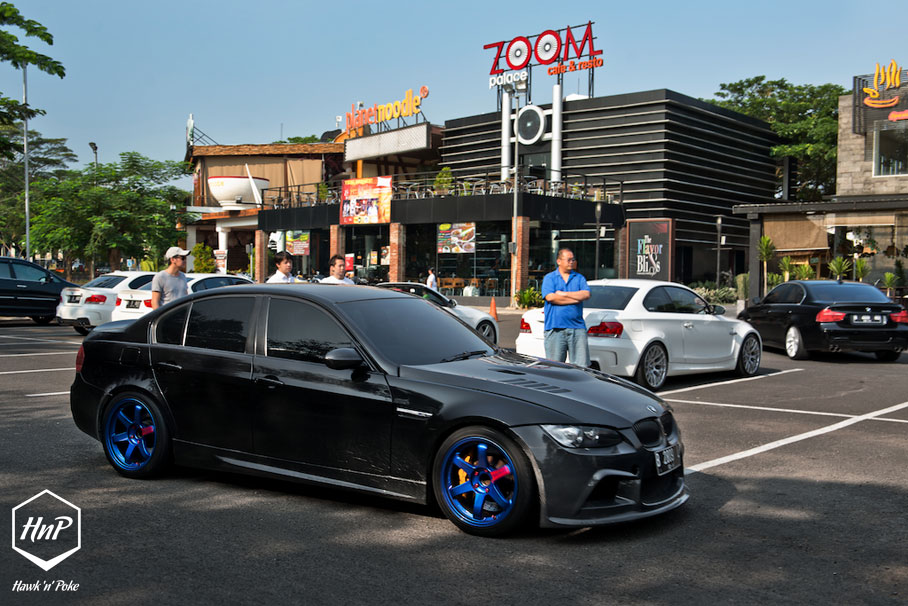 The Hyper Blue TE37SL has now found a new home under Evan's M3-front-end 325i.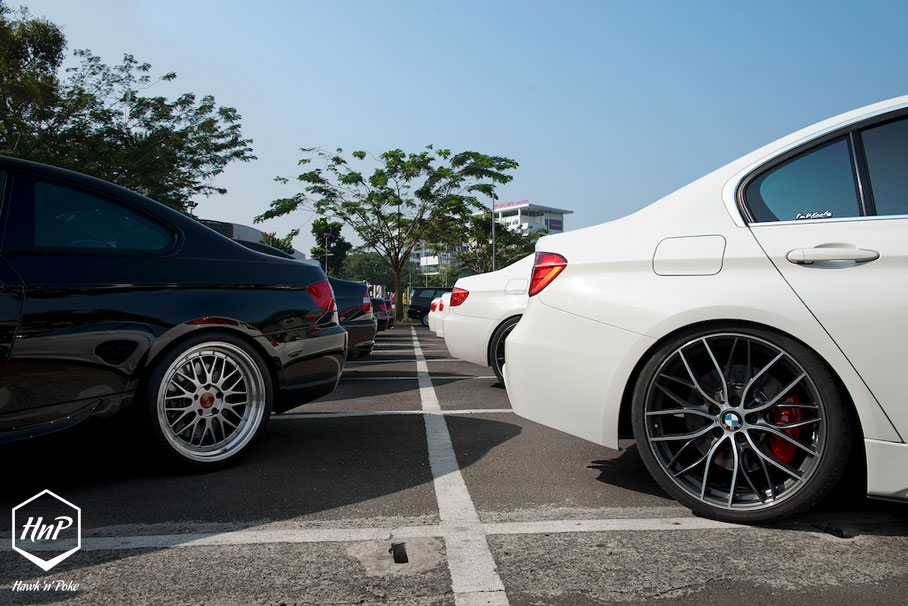 Gotra's BBS LM vs Mr Wu's BMW Performance Wheels. Aftermarket meets OEM.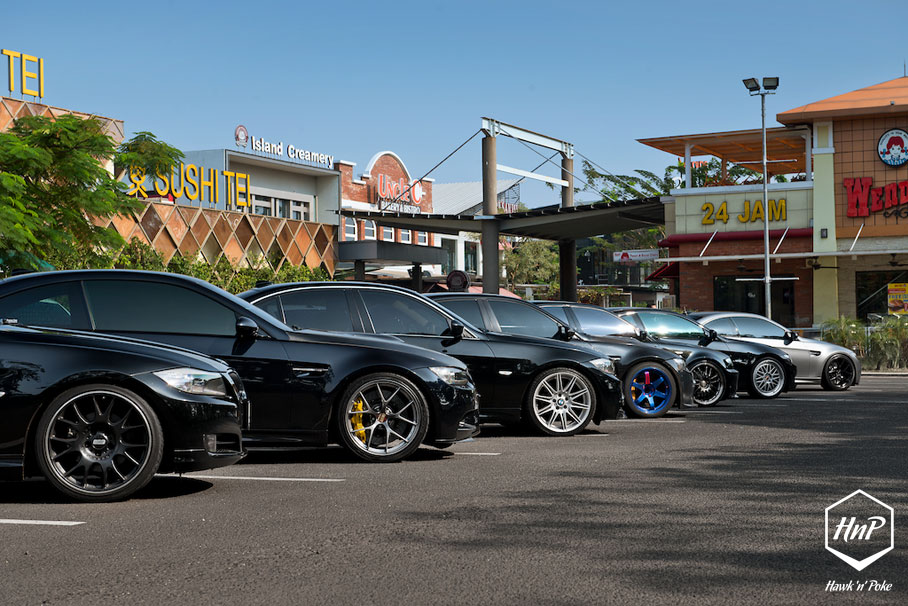 BBS has always surely been one of the most popular wheels of choice among BMW owners. But I also have a thing for those OEM looks on BMW's, such as Oscar's 320i sitting so nicely on those M Sport wheels.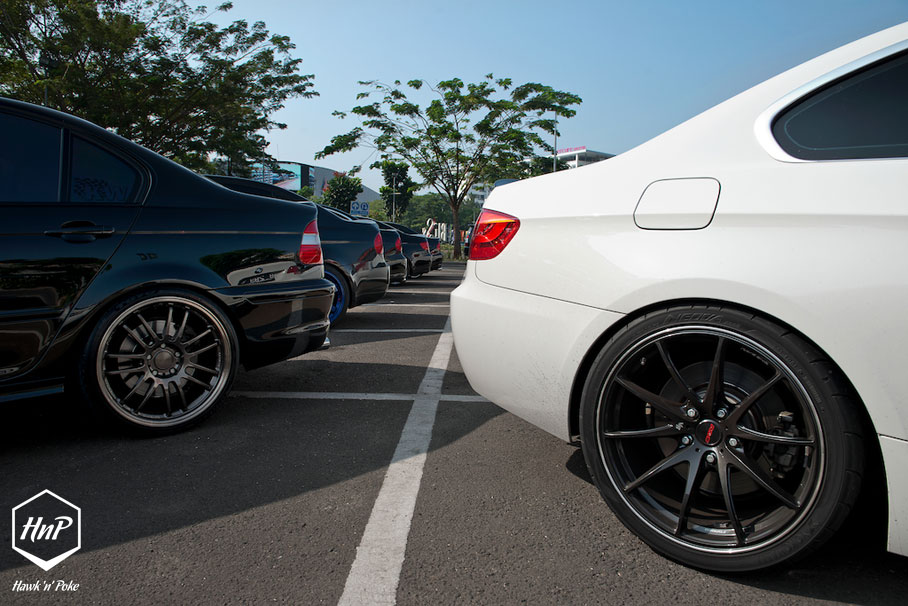 But what's interesting around Iwan's circle of friends is the their preference towards Volk Rays as forged wheels of choice. Not a surprise as Volk Rays has always been known as having one of the best forging machines on the entire planet.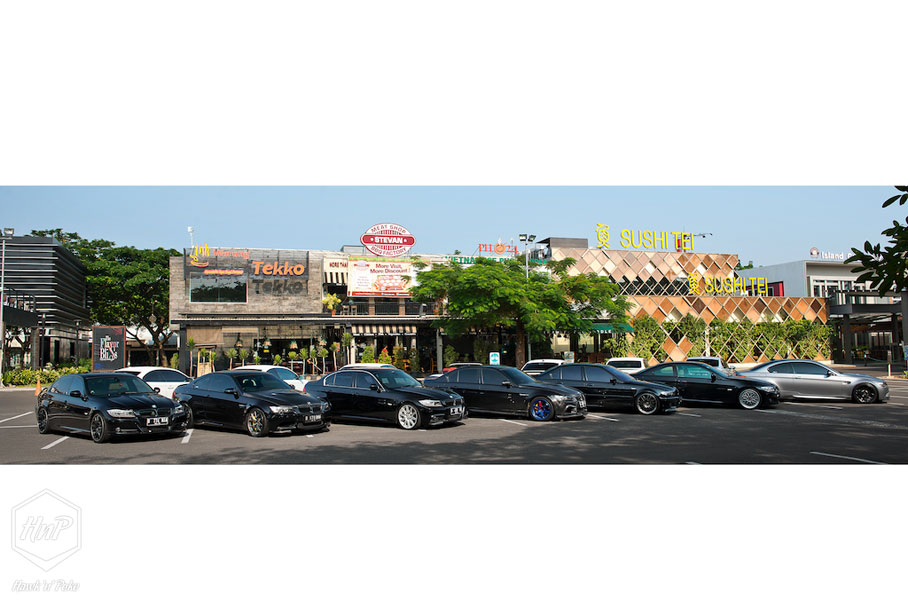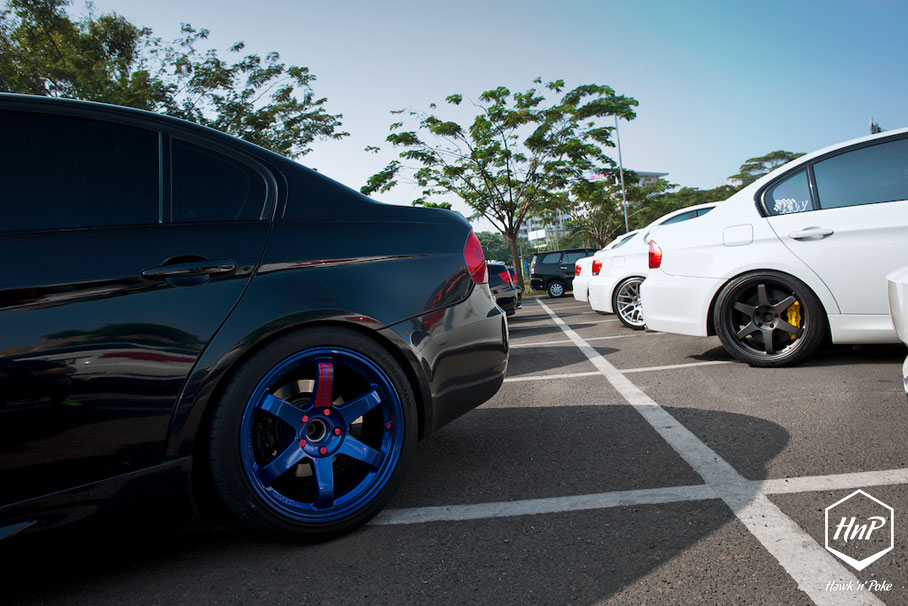 Hyper Blue! A great choice of color for those who like borderline-outrageous hues for their wheels.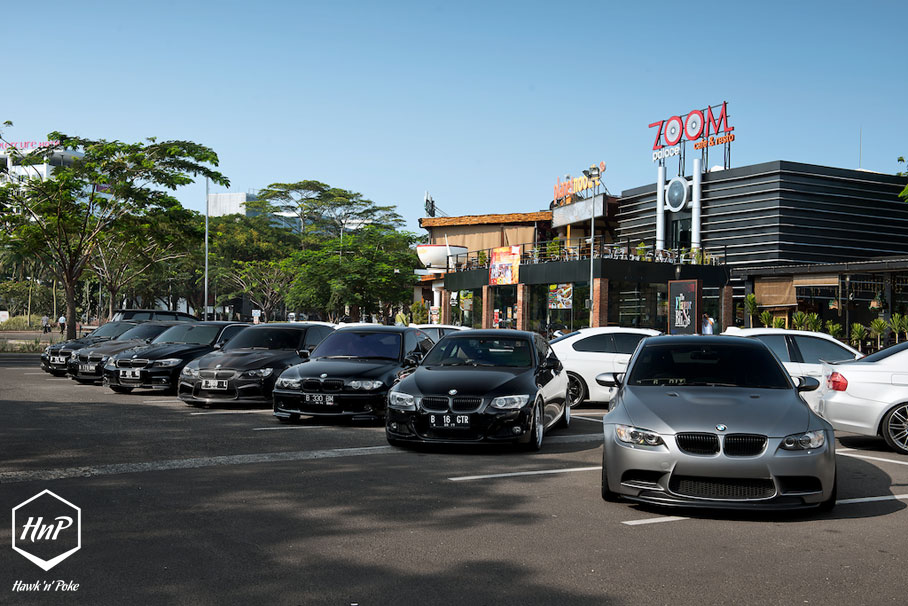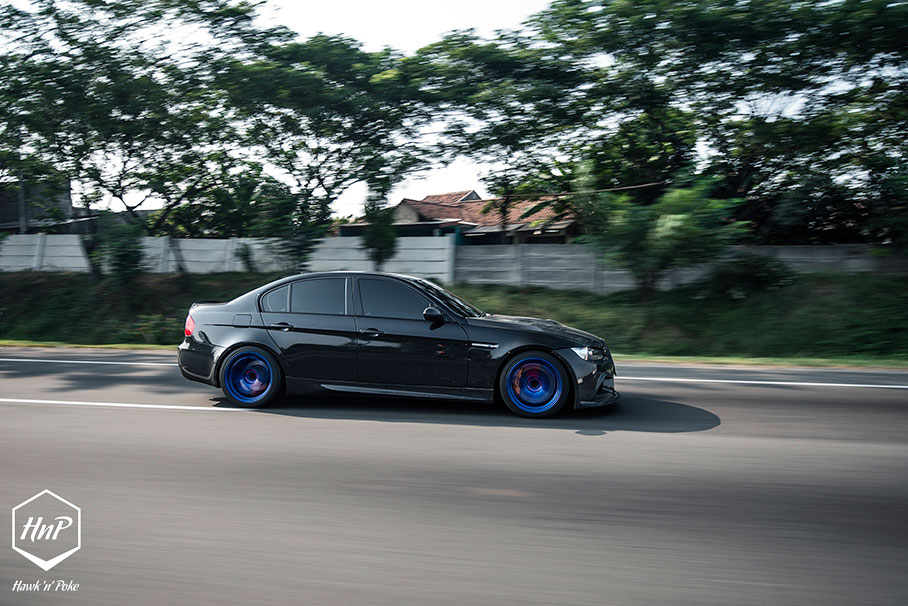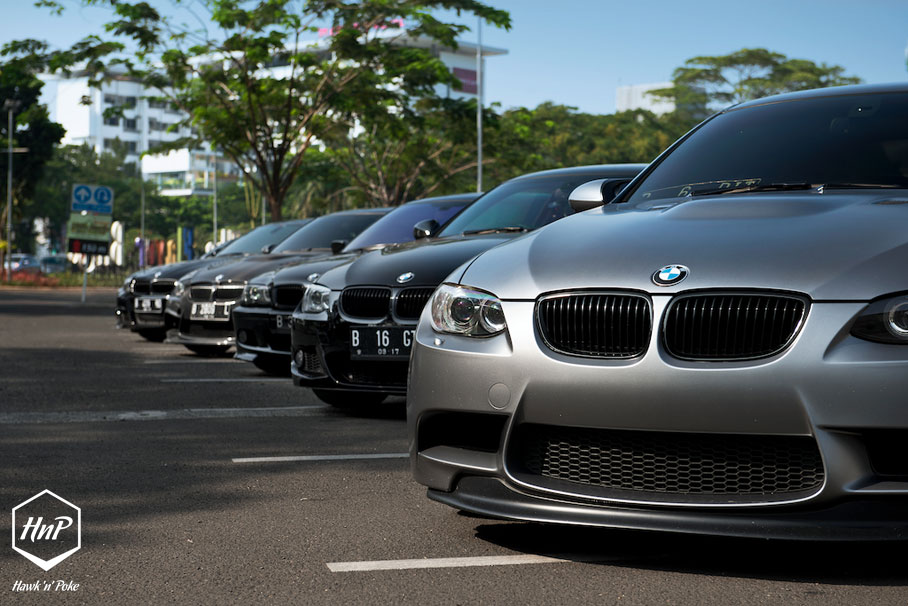 Matte's might have had its fad, but I think frozen colors are going to be here to stay. Subtle and stunning at the same time.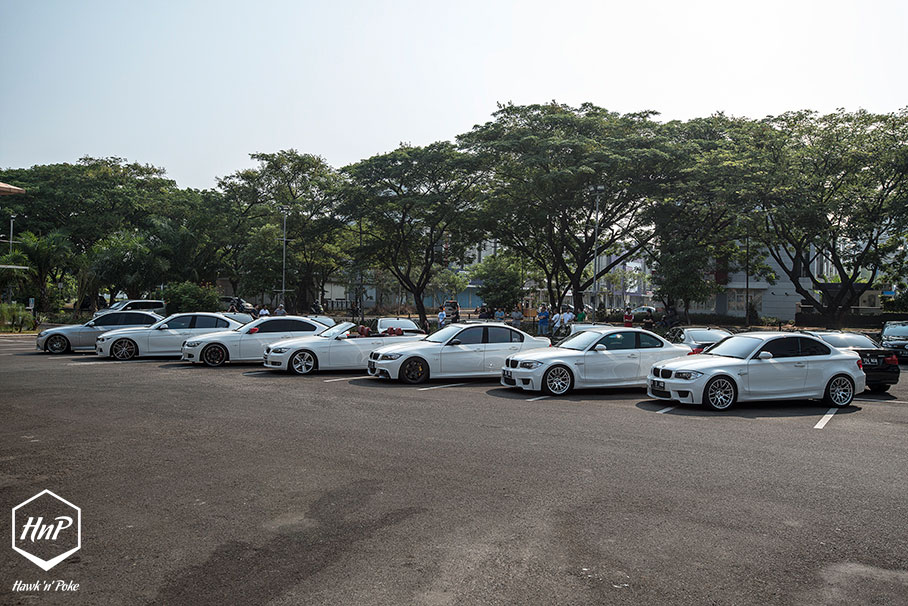 Spot the convertible! Joshua's E93 has definitely been a real pleasure with the Sunday morning's weather and 0-traffic streets. Also coming to the meet was Halim and Aldrich with their pocket-rocket 1M's.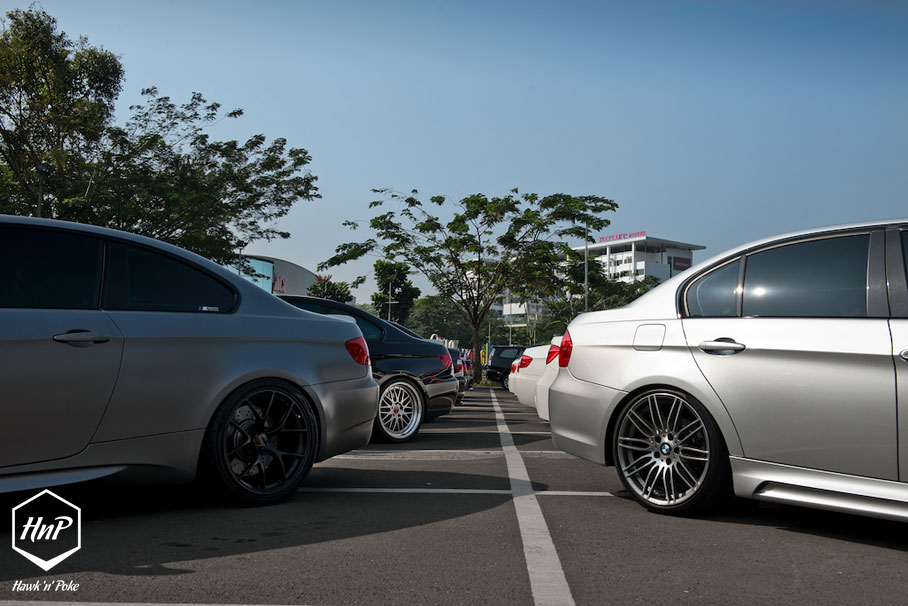 Another set of BMW Performance wheels was found installed on Ardi's 325i.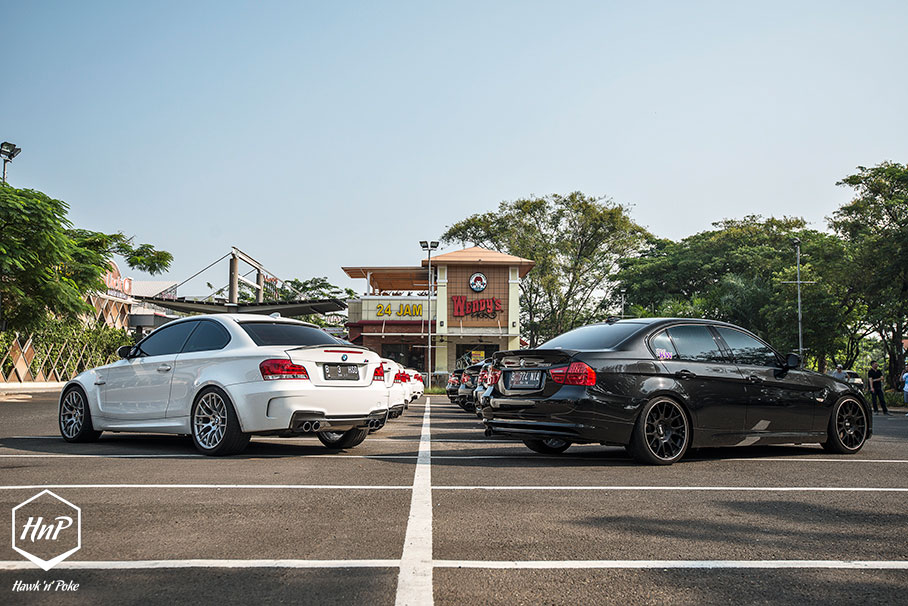 Steven and William also came that day. As William's 325i was stuck in the workshop, they rode on Steven's 325i on BBS CH instead.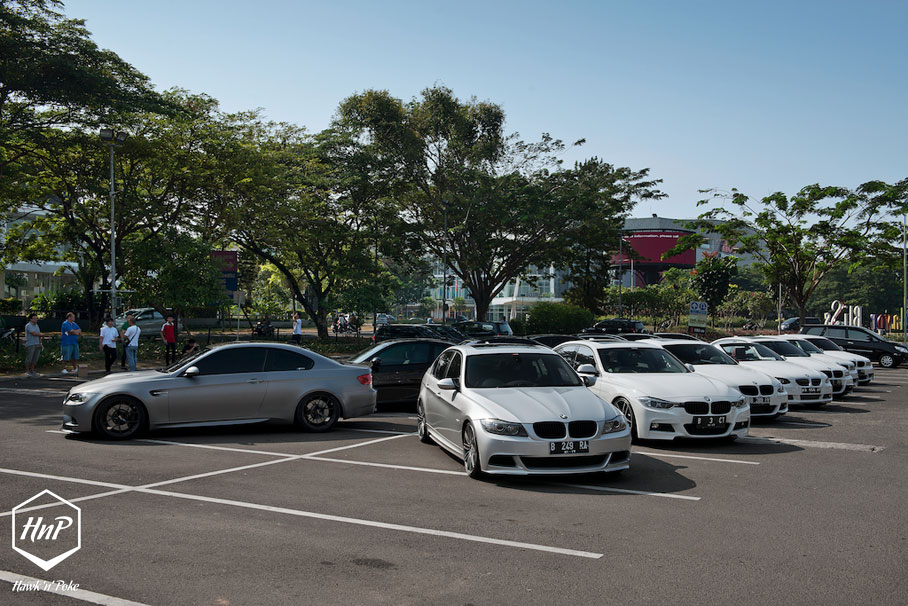 Lucky we arrived at Flavor Bliss fairly early in the morning that day. The sun was blistering on our skin pretty badly as noon approached.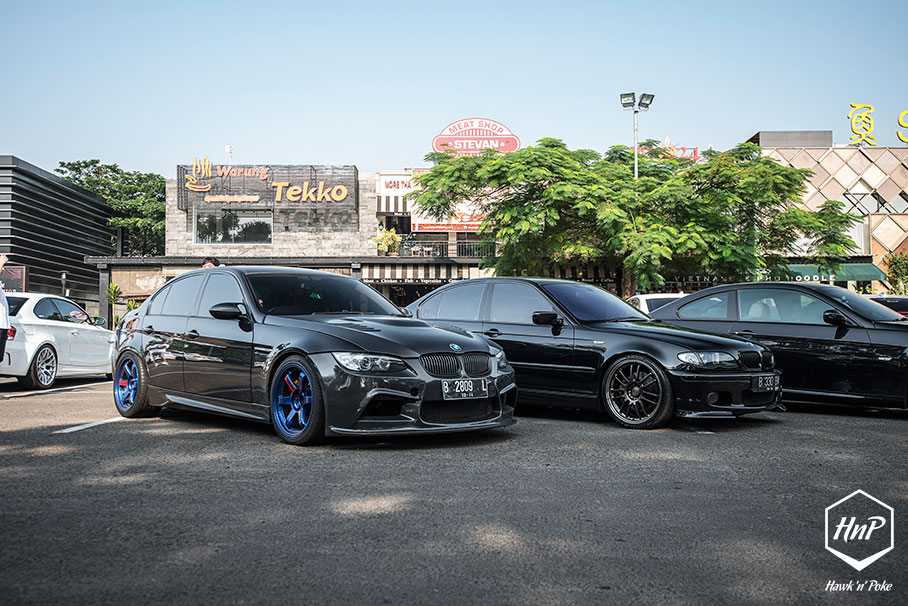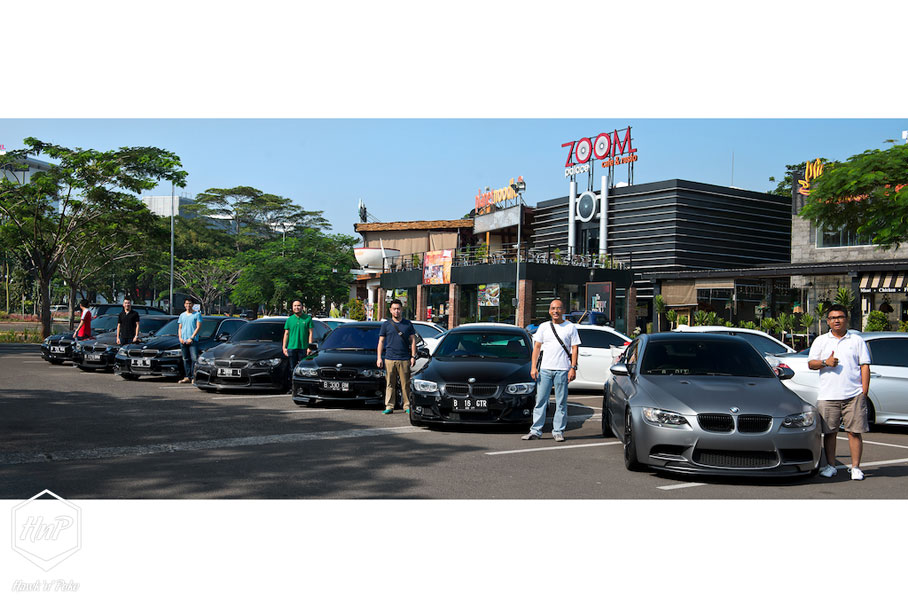 Must-have shots of owners right next to their rides!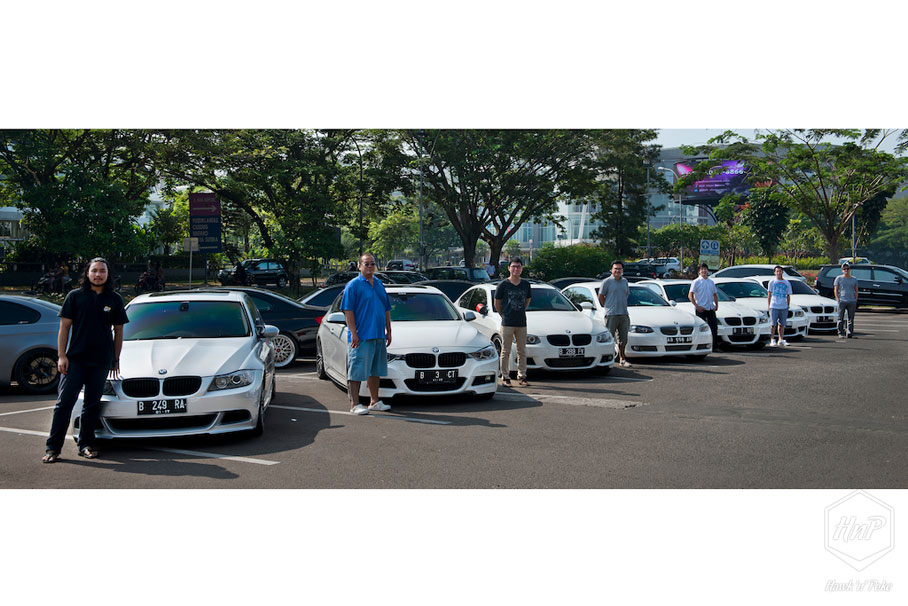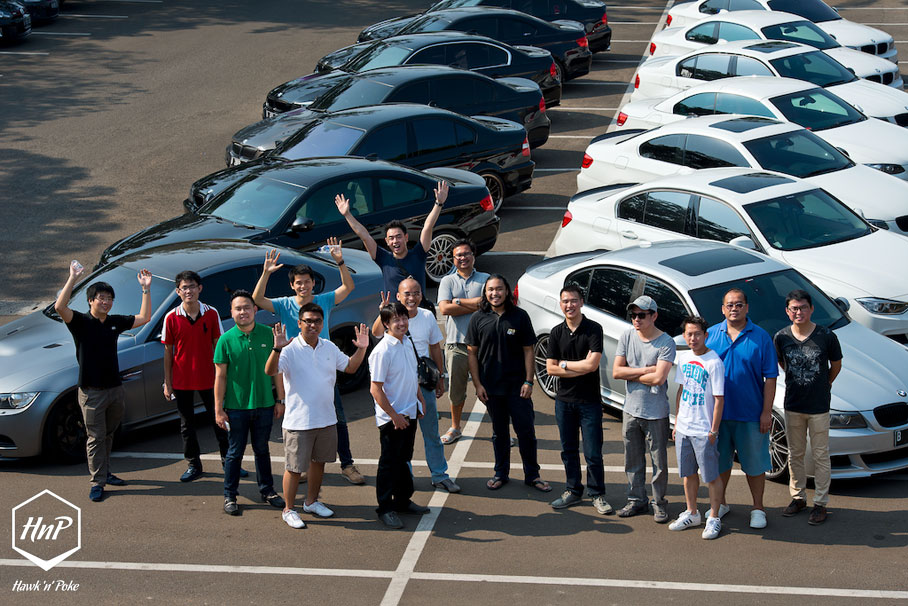 And that's all! The Photoday was ended with a quick breakfast at a restaurant nearby. Great day to gather, great opportunity of highway convoy, and a priceless time for BMW owners to socialize. We'll be back with more HnP Photodays in the future! Drop us an email at hawknpoke@gmail.com if you think your community definitely deserves a spot on our site.
Additional Infos
Photography by:
Charles J
Automotive Photographer based in Jakarta and Singapore.
Email: jhons.charles@gmail.com
Phone: +6287886807762
Winston J
Mobile: +6281932092426
Email: winston_jaury@hotmail.com