HnP Photoday // Morning Call Bandung
Meet Morning Call. The increasingly popular Bandung gathering/cruising car community. From highway cruising to chit-chat breakfasts, the casual community was established as a weekend getaway to the members' hectic weekdays. Not to speed nor race, mind you. Instead just to gather early in the morning at meeting points, enjoy Bandung's cool weather and take a scenic route towards breakfast destinations.
After visiting quite several communities these past few weeks (such as 86ID and ONEIGHTEENTH), we decided to hold another Photoday, this time with Morning Call, to introduce the community to the world. Enjoy the pictures!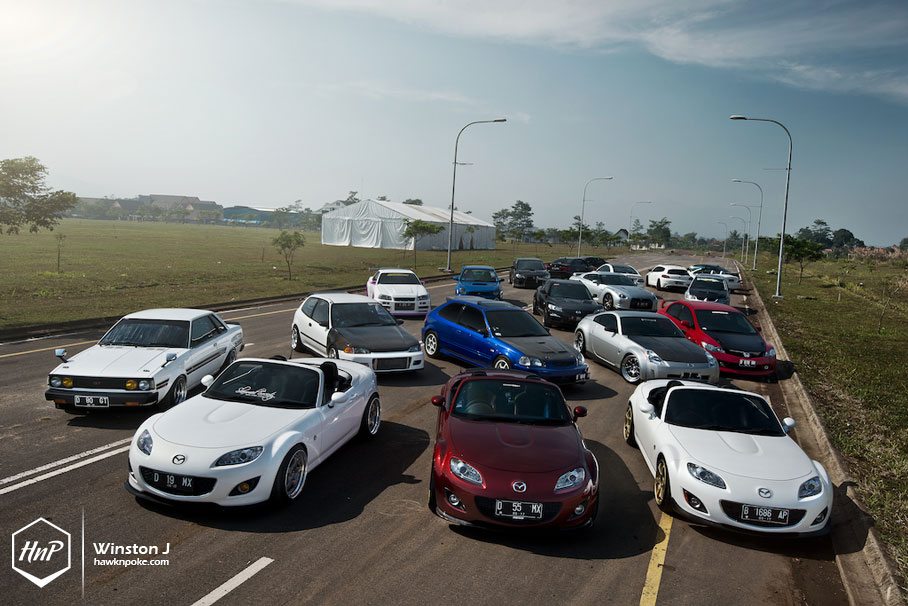 From sporty Civics to stanced-out Miatas, the community is obviously open towards any kind of modification styles.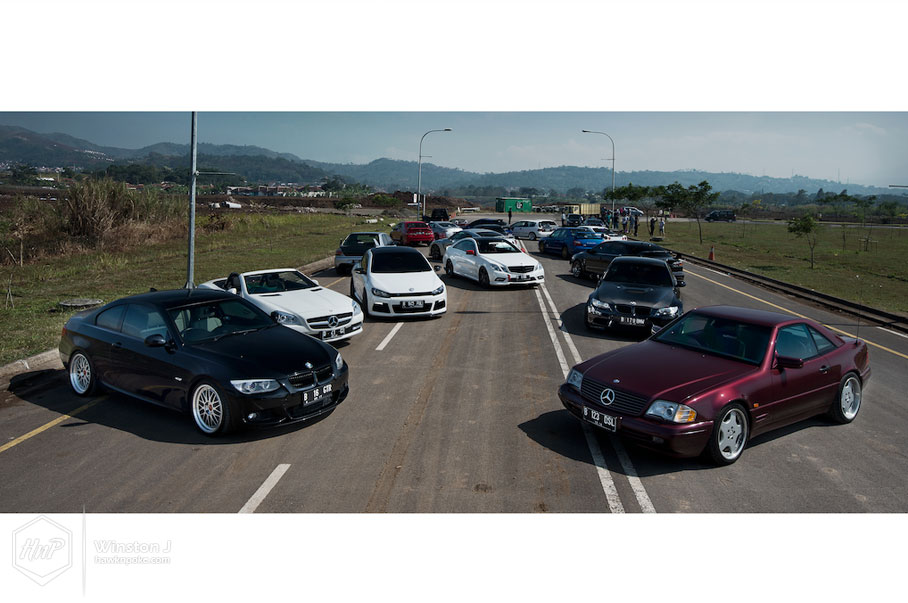 And Euros are a part of them too! Pictured are Gotra's 335i, Russel's SLK, Nicholas's R, Pepen's E Coupe, William's M3 and Mike's SL.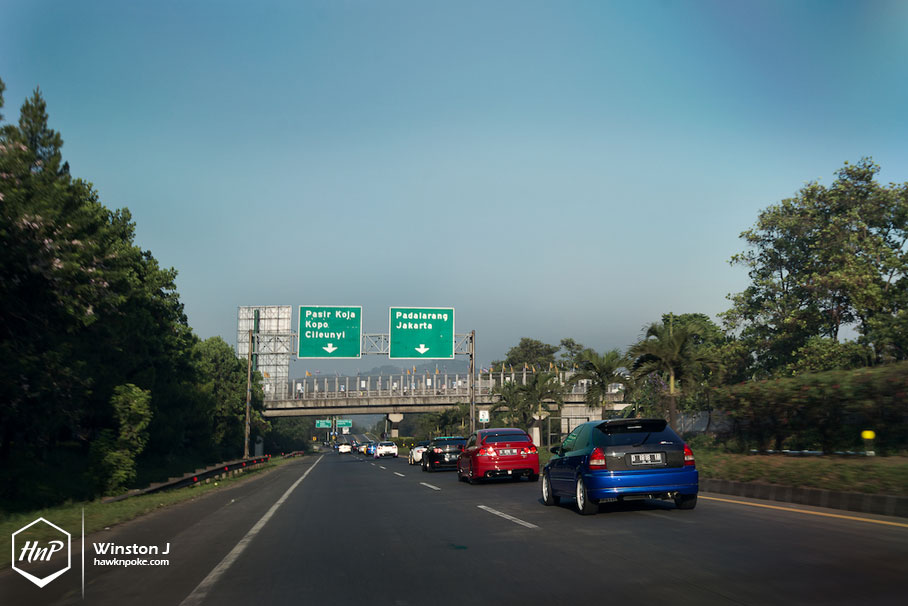 The Photoday was started with a meet just past Pasteur toll gate at 6AM. Our team departed from Jakarta at 4AM to arrive on time. Despite the rain which poured quite heavily along the 150KM trip, we arrived safely.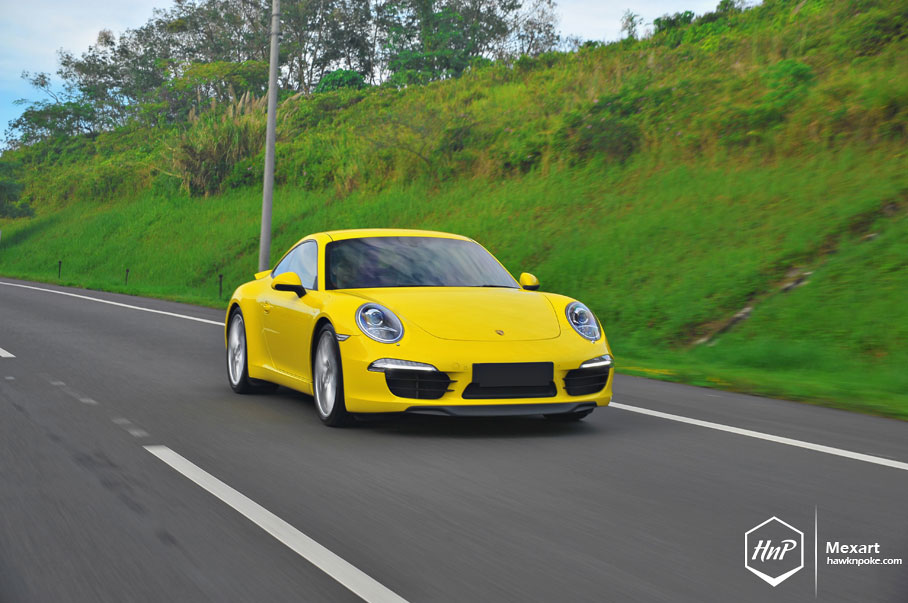 Alvin and his Porsche Carrera S with optional sports exhaust. The valved construction allows for some incredible tones being churned out of the boxer engine.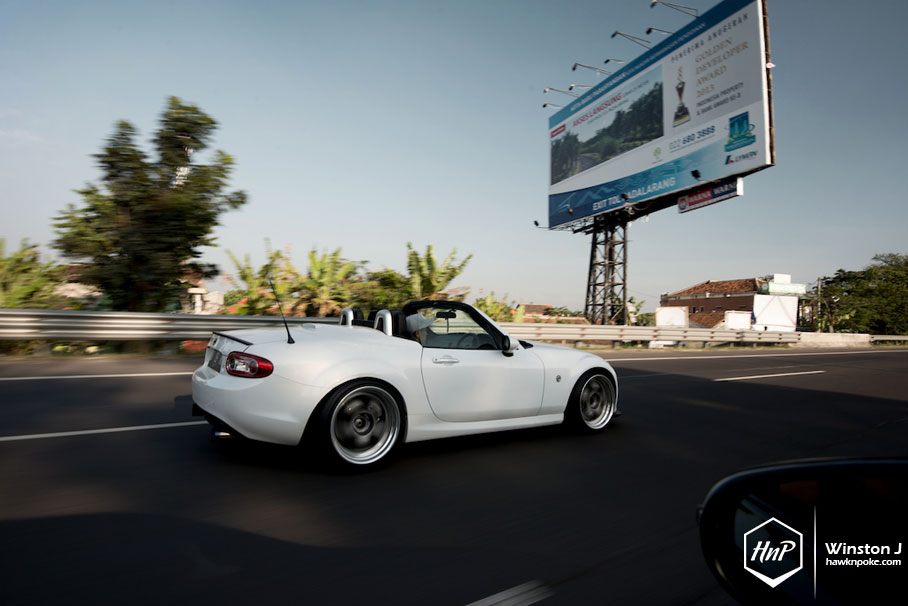 No speeding nor racing. It's all about the relaxed morning drives instead. Here's Mex enjoying the fresh Bandung air with his Miata's soft top lowered down.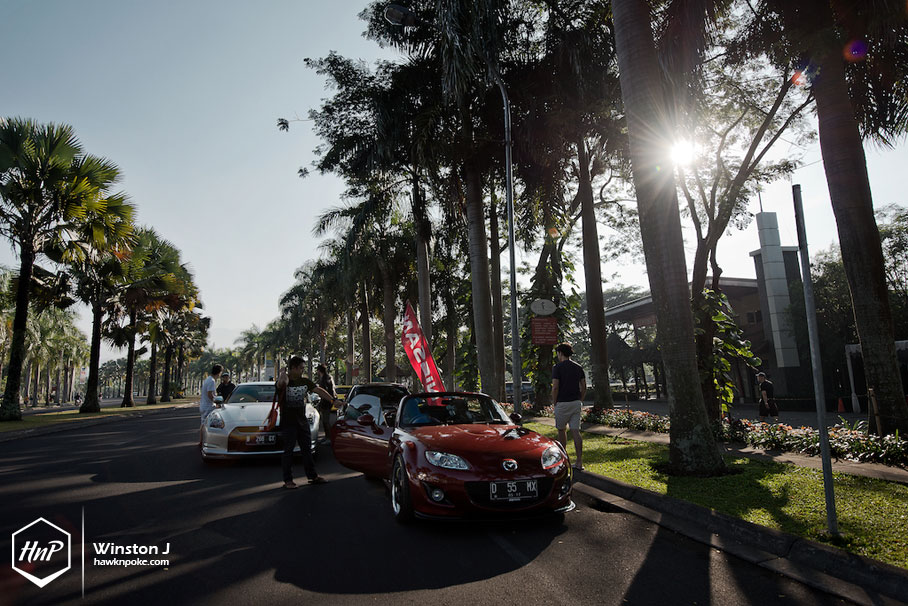 A quick stop after entering Kota Baru Parahyangan entrance, to reunite all the rides after the highway convoy. Heading to the photoshoot location.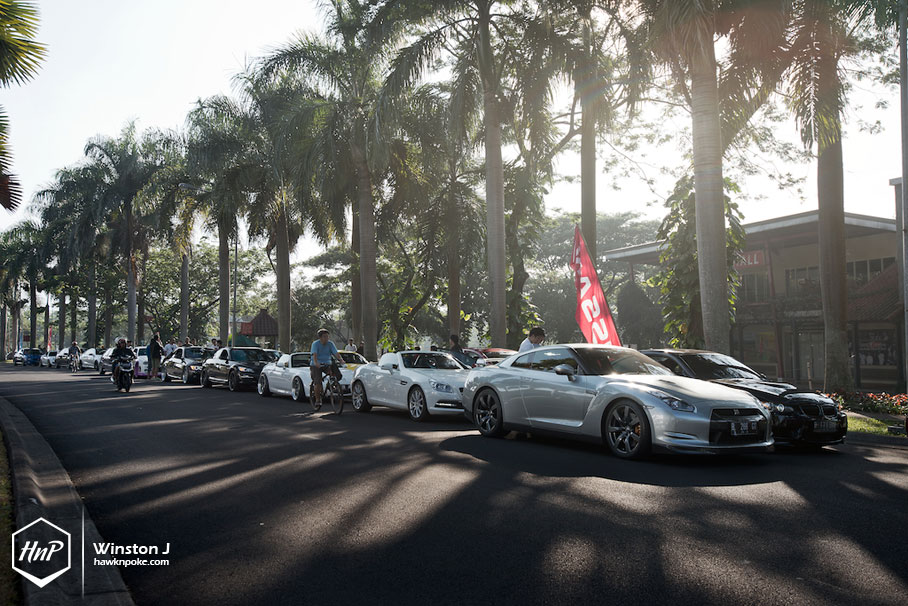 To this day I still remember the nice morning weather that Bandung had offered. Definitely something cannot be found in the overcrowded Jakarta.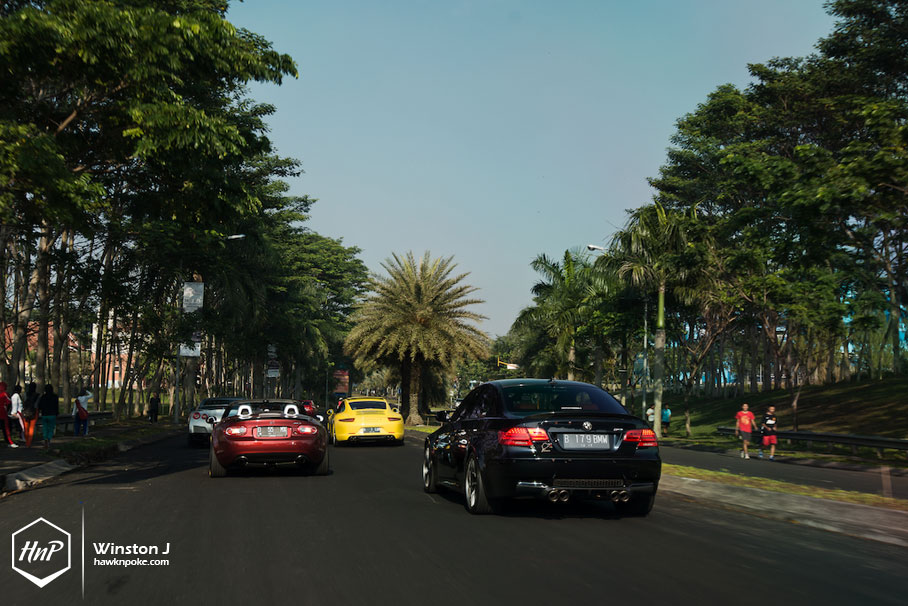 The convoy continued to the photoshoot location inside Kota Baru Parahyangan.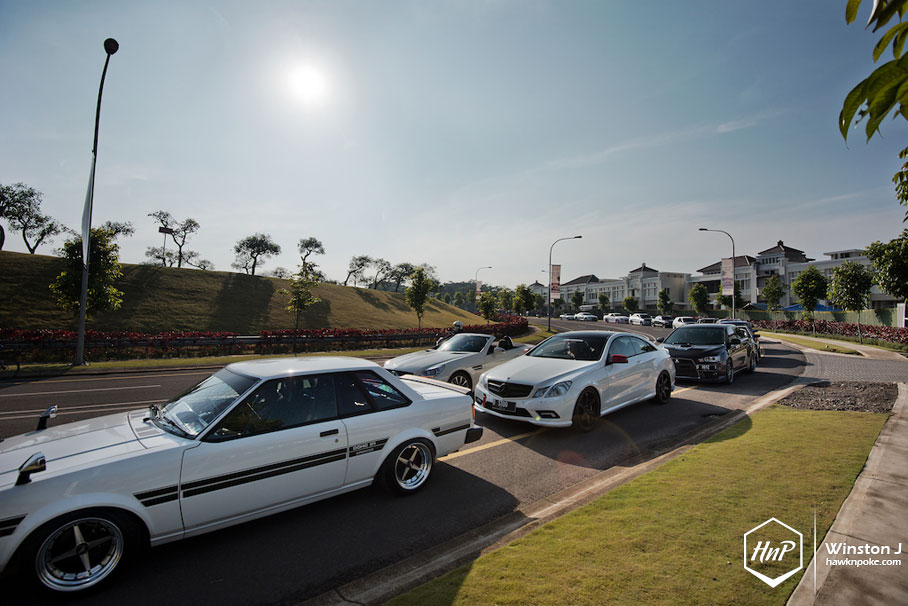 But then a few moments later we were stopped by a few security guards…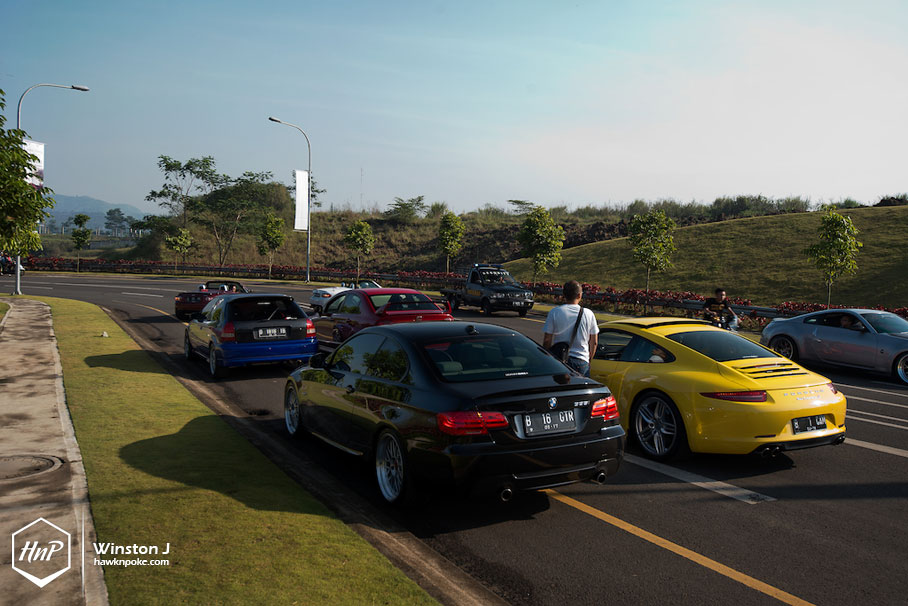 …who, upon reading our photography permit, guarded us instead safely to the photoshoot location…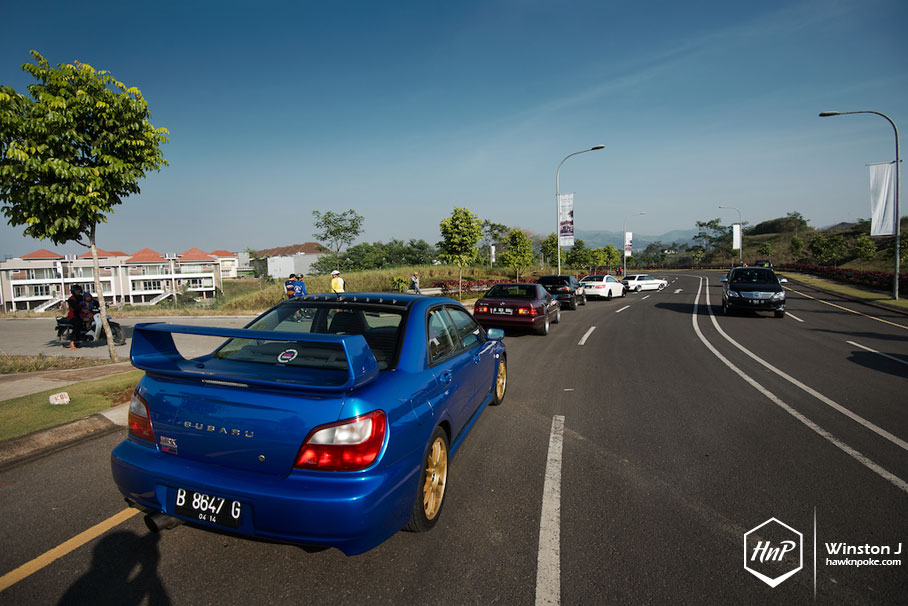 …and went as far as closing out a street just for us to do the photoshoot.



Adi's Miata. A nicely executed meaty-fitment look!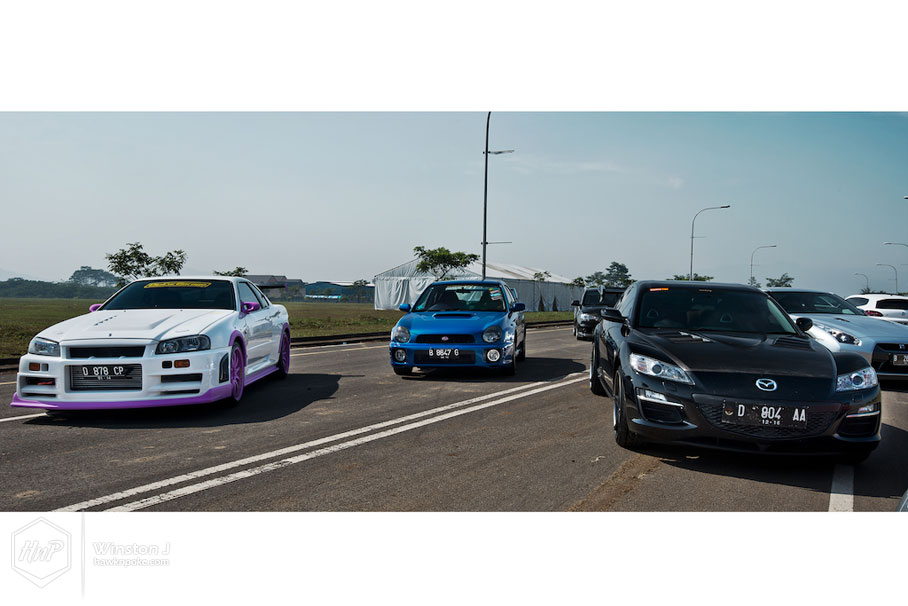 Yung-Yung's Dipped R34. Tunggul's Subie. Albert's RX-8. Some of the most iconic Japanese rides from the GranTurismo era.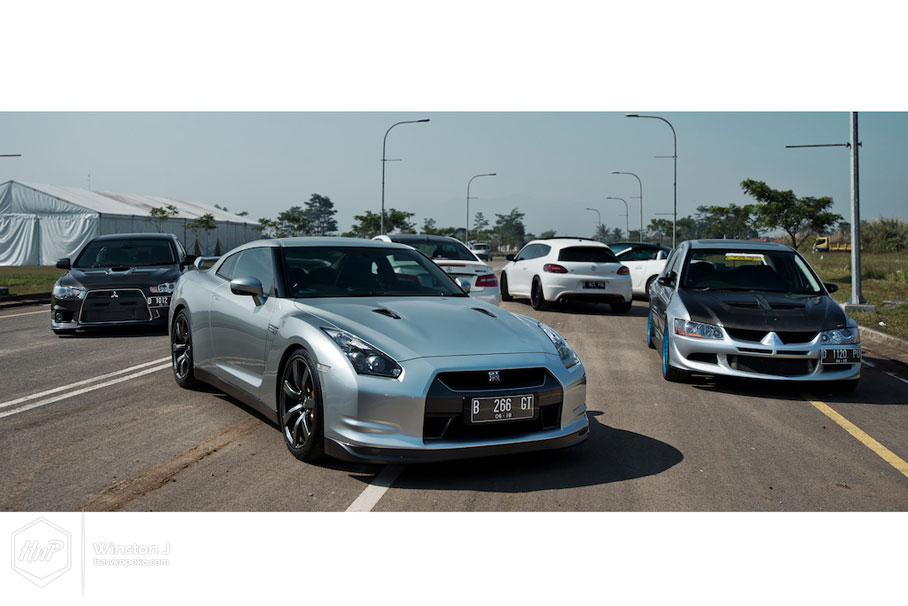 The R35 is definitely one of those cars that look much bigger in person than pictures. This one belongs to Didot.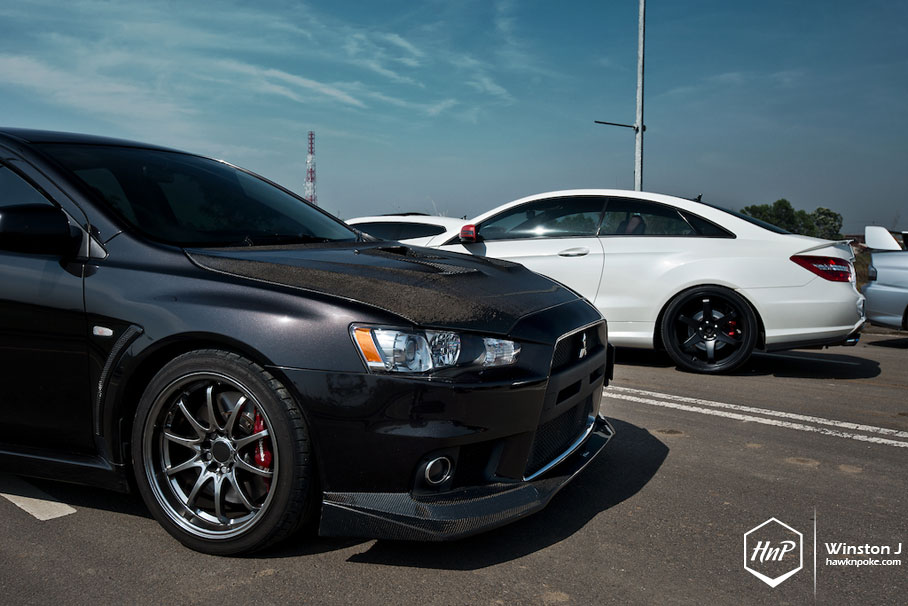 Whether it'd be an Evolution X or E Coupe, Morning Call welcomes them all.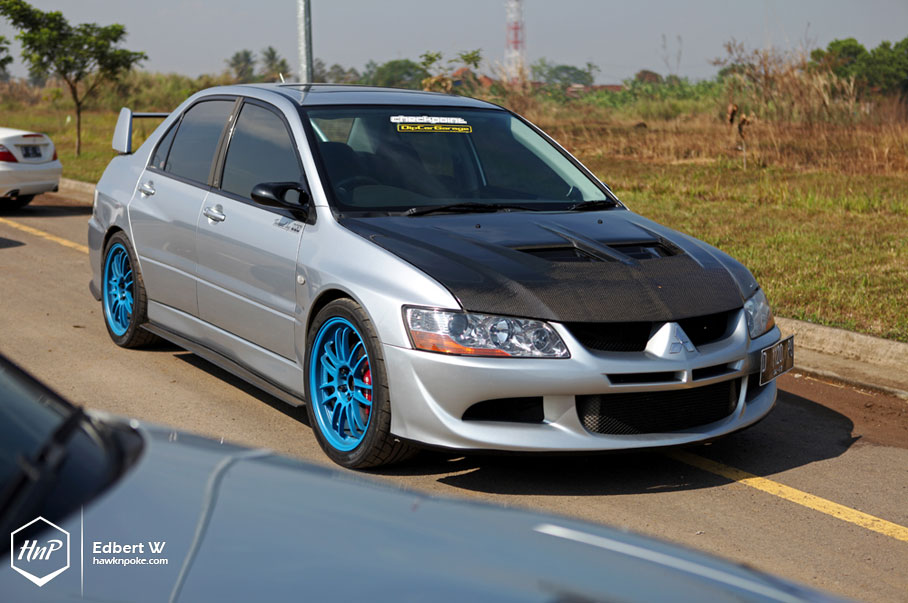 Plastidip seems to have been gaining popularity in Bandung. Here's Alvin's Evo 8 on blue dipped wheels.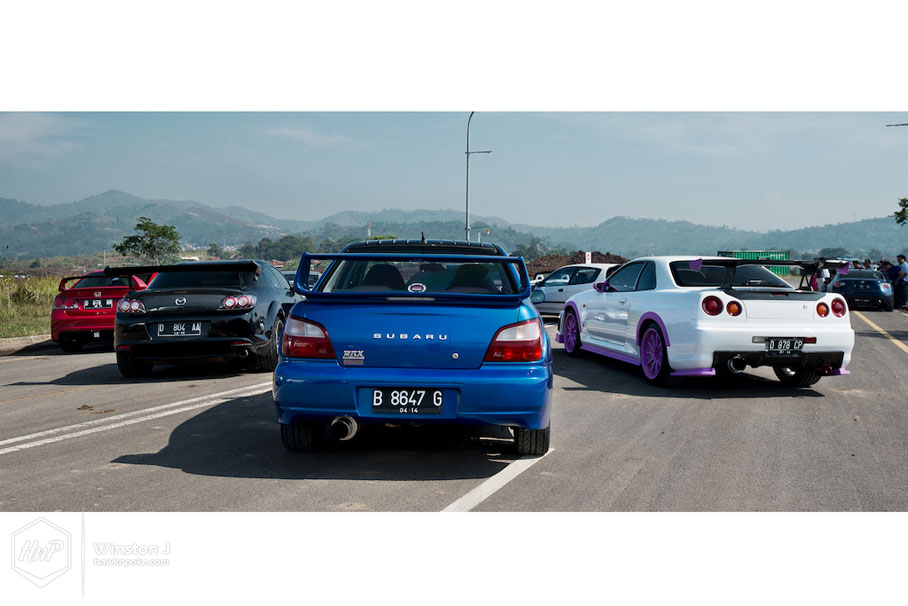 Some of the most easily recognizable tail lights to Japanese car fans.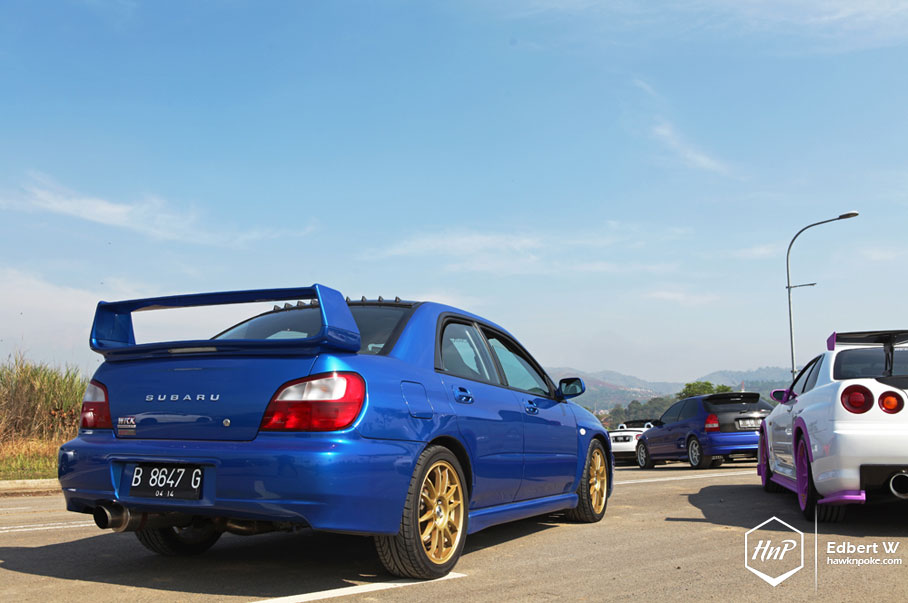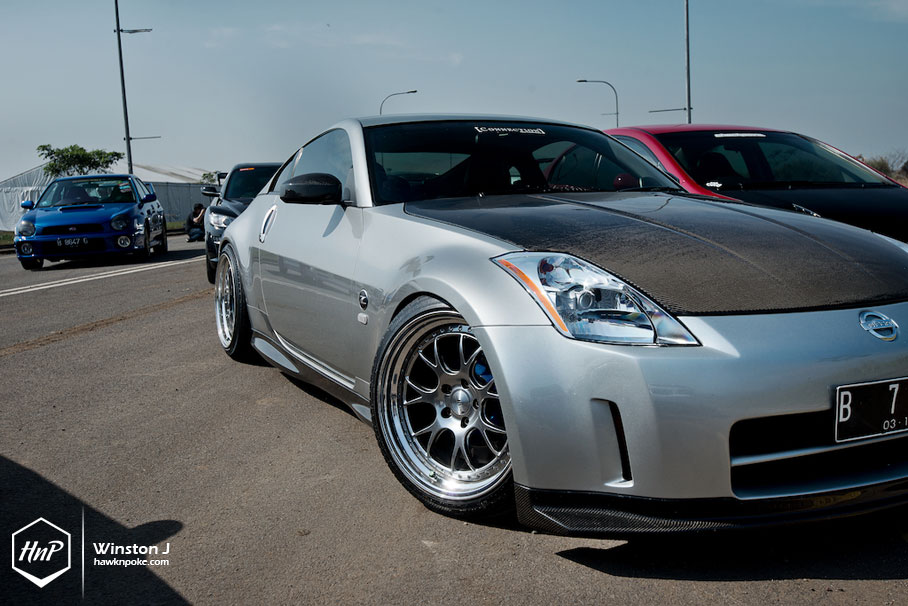 Agung's 350Z sporting a new set of wheels. He has replaced the TE37's with these SSR's. Love 'em!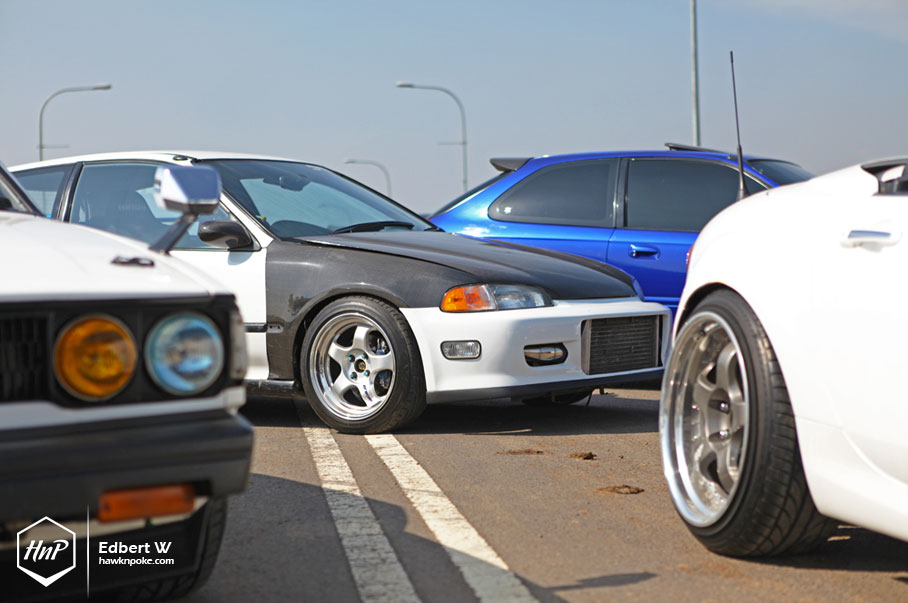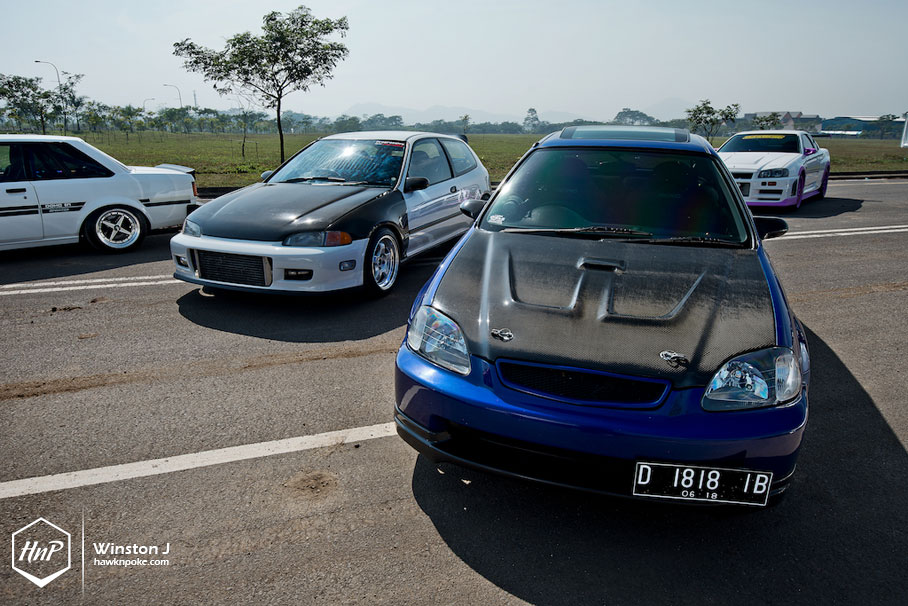 These cars have much more work done under the hood than what meets the eyes. Coki's Estilo and Chandra's EK.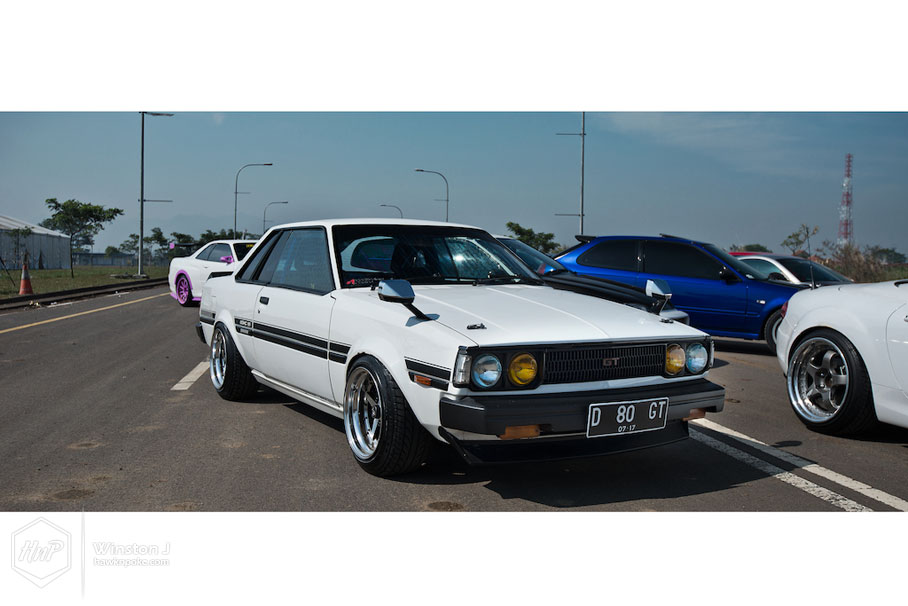 Rudi's Corolla has its own appeal with the aggressively fitted retro look.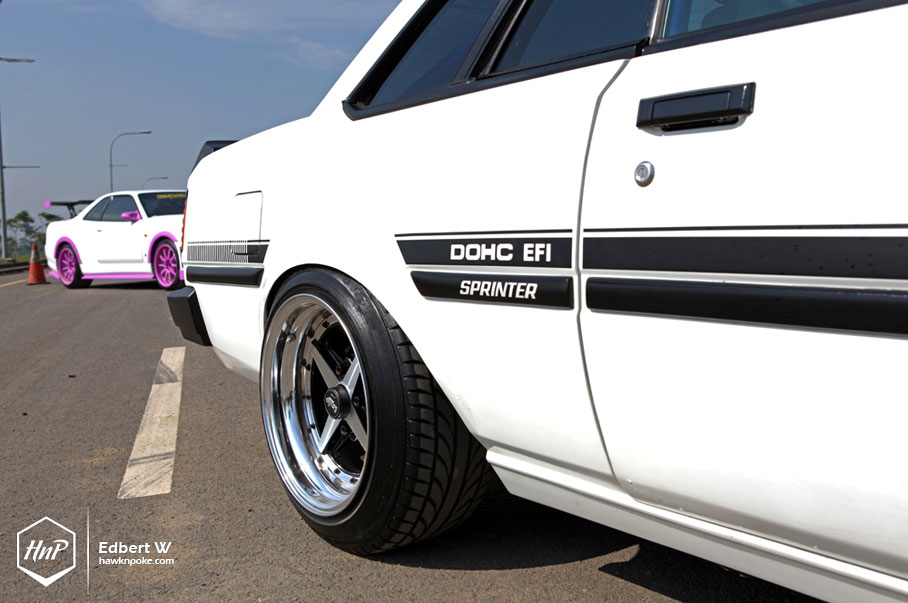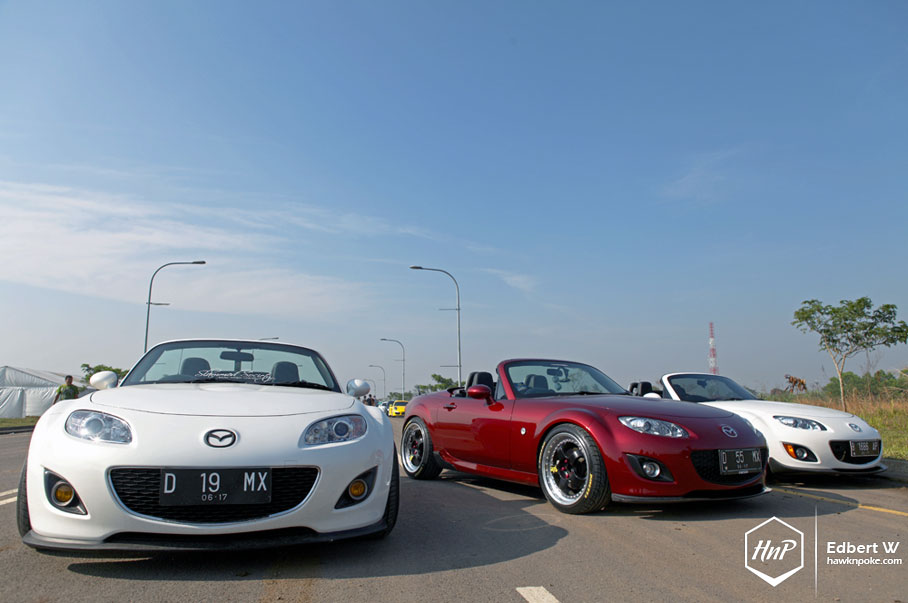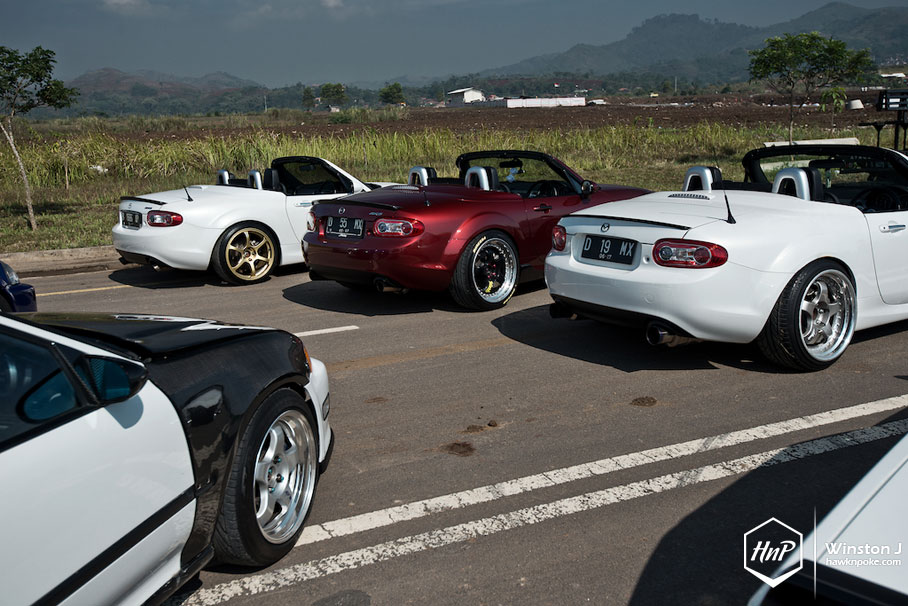 Must've been three of the most popular Miata's in Bandung, or even Indonesia.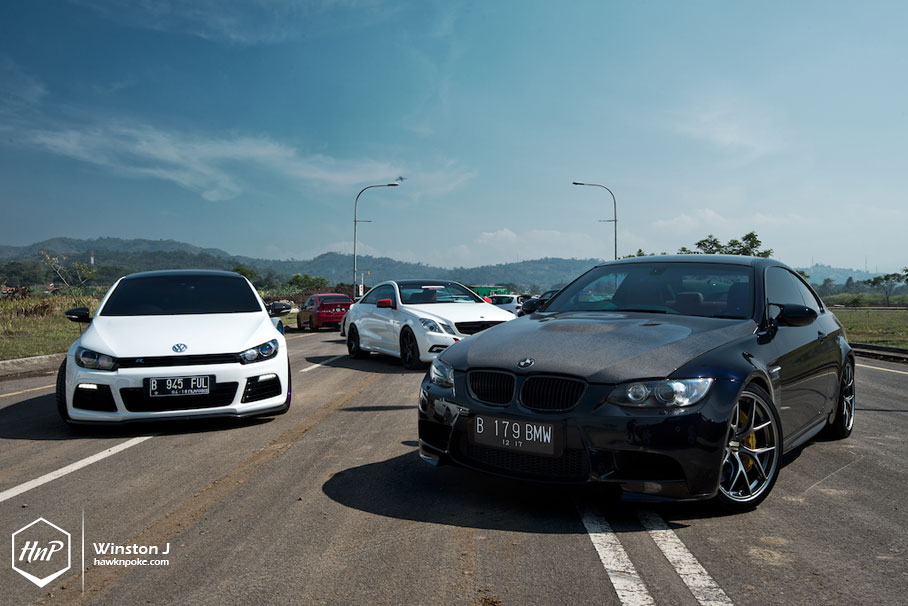 Moving on to the Euros. Here we have Nicholas' Scirocco R, Pepen's E Coupe and William's M3.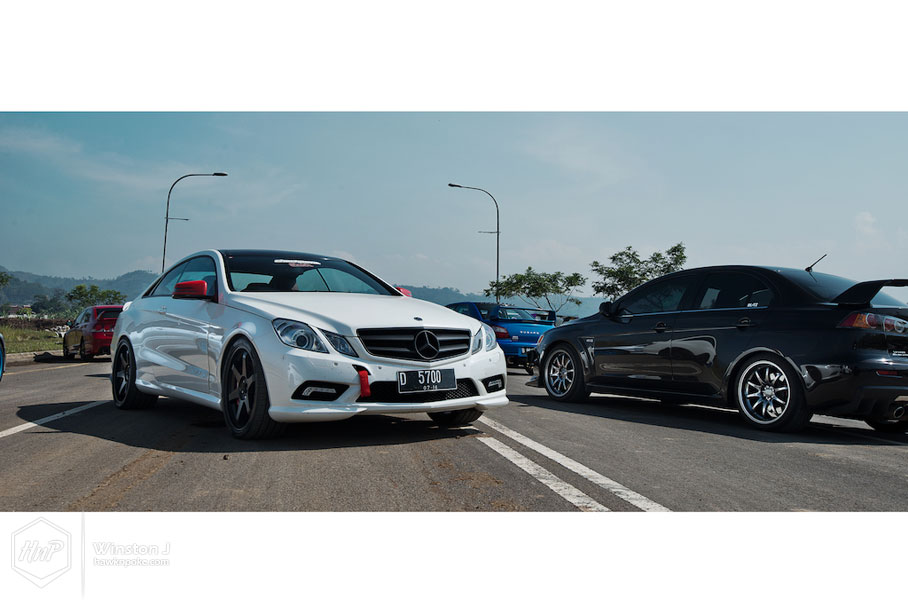 Famously known for the number of wheels he has installed on his rides, Pepen experimented with the TE37-look this time.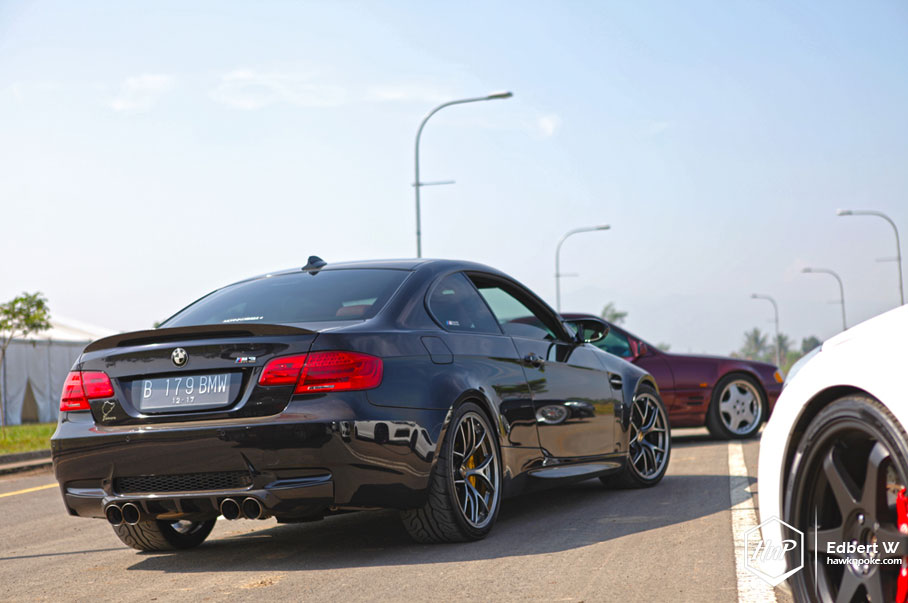 Featured on HnP some time ago wearing ADV.1 wheels, William has now updated his ride's look with a set of lightweight BBS's.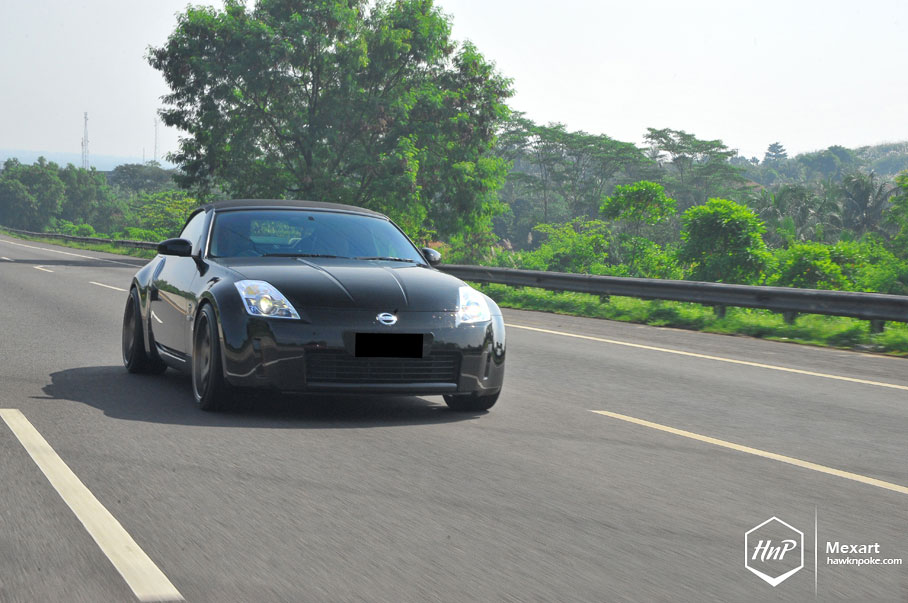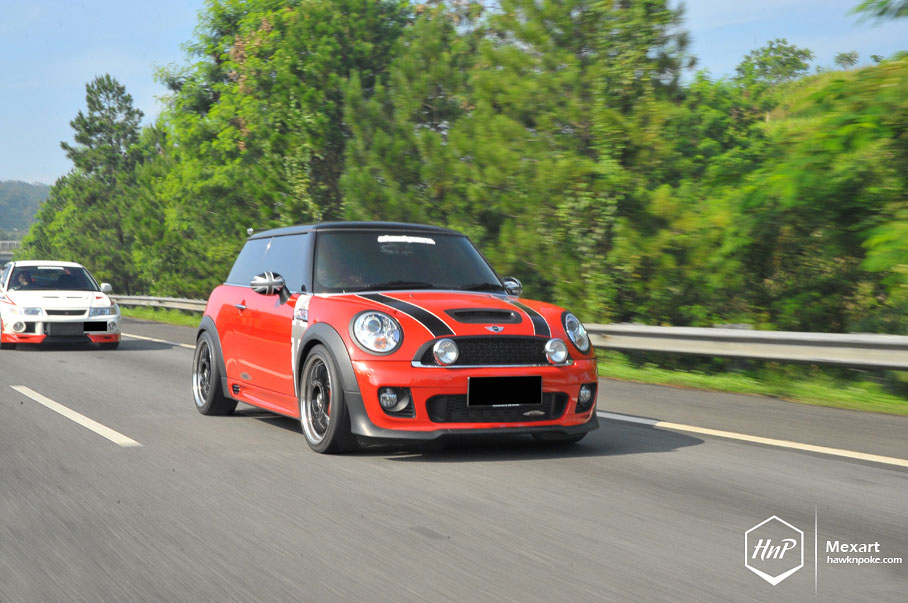 A few other members couldn't make it to the Photoday that day, such as Nikita and his MINI and Adit with his frozen grey M3. These pictures were taken by Mex during previous gatherings.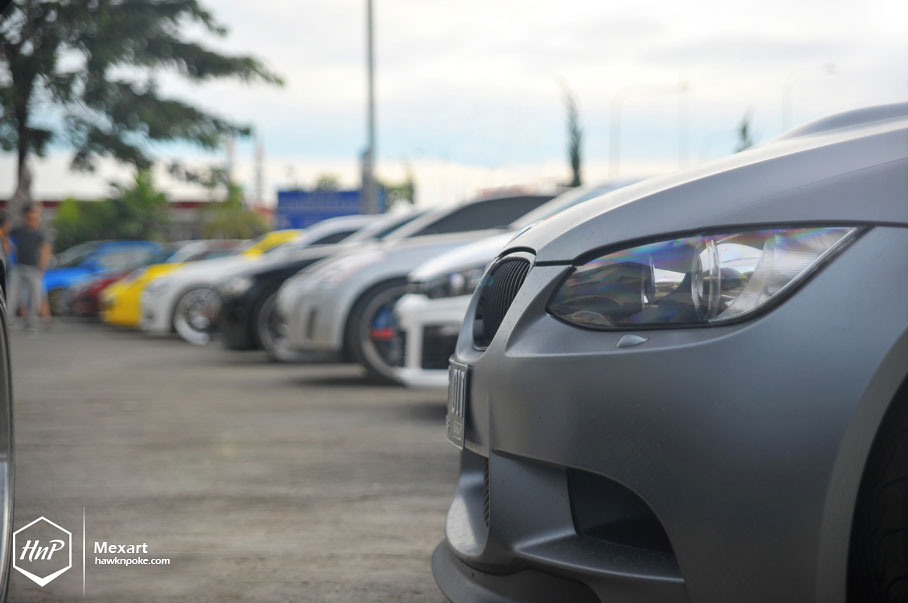 Just like the usual routine of Morning Call gatherings, the Photoday was ended with a breakfast at a nearby cafe.
'Til next time! And if you wish to have your communities be featured at HnP Photoday, do let us know!
Additional Infos
Photography by:
Winston J
Mobile: +6281932092426
Email: winston_jaury@hotmail.com
Edbert W
Mobile: +6281281022168
MexArt
Mobile: +62817617275
Email: mexartphotograph@yahoo.com