86ID Morning Run Sept 2013 // Photo Coverage
No doubt the population of GT86s and its cousin BRZs has been growing rather rapidly in our country. Reasonable pricing, Toyota's practicality, Subaru's famous boxer engine, have all made these two pairs among the top-of-list for those looking for < Rp 800m coupes. Plus there's a large aftermarket industry which has opened the gate to limitless customization opportunities. Perfectly daily drivable, desirably tunable. [image_frame style="framed" align="center"]http://hawknpoke.com/wp-content/uploads/86idmorningrun-02.jpg[/image_frame] Along with the growth of GT86's and BRZ's population is the expansion of 86ID community, led by Lukman, whose GT86 was coincidentally the first unit to have ever arrived on our land. From humble beginnings of less than ten members, 86ID has now grown into a 100+ members community. And here we are doing a photo coverage of their most recent Morning Run on 7 September 2013. Despite being announced to the members at a relatively short notice, the morning run was still attended by nine of its members.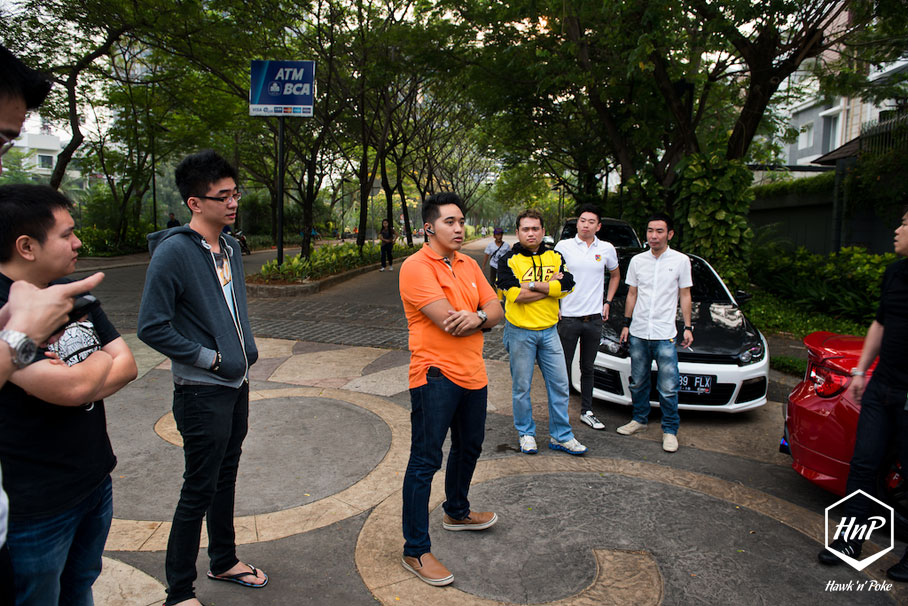 Meeting point was at Spring Hill, 7AM that morning. Lukman explained the route to its members briefly, being Kemayoran-Ancol-Taman Anggrek-Senayan. Ended with a breakfast at Plaza Senayan and HnP photo session at the parking area.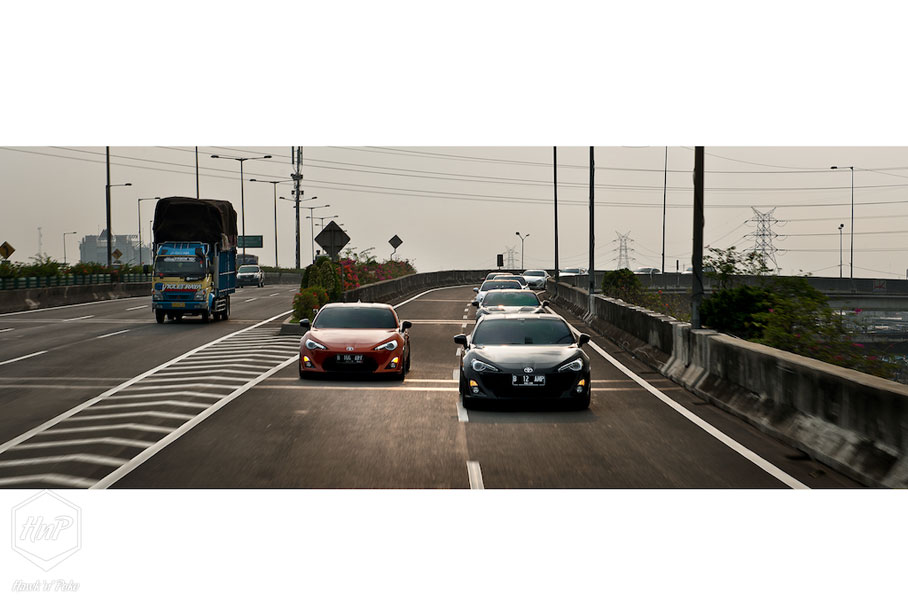 Empty traffic on the highway accompanied by the perfect sunrise. There's absolutely no better way to enjoy these Boxer engines other than these weekend morning runs.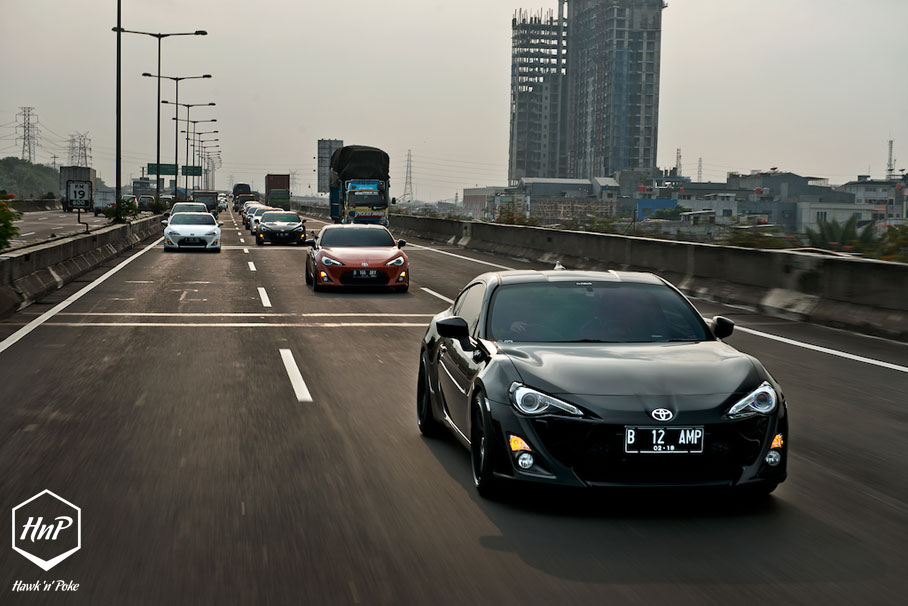 Seeing several of these passing by, I can't help but notice the angry looking fascia that Toyota/Subaru has given to these compact coupes. Especially pronounced through those 'eyebrow' DRLs.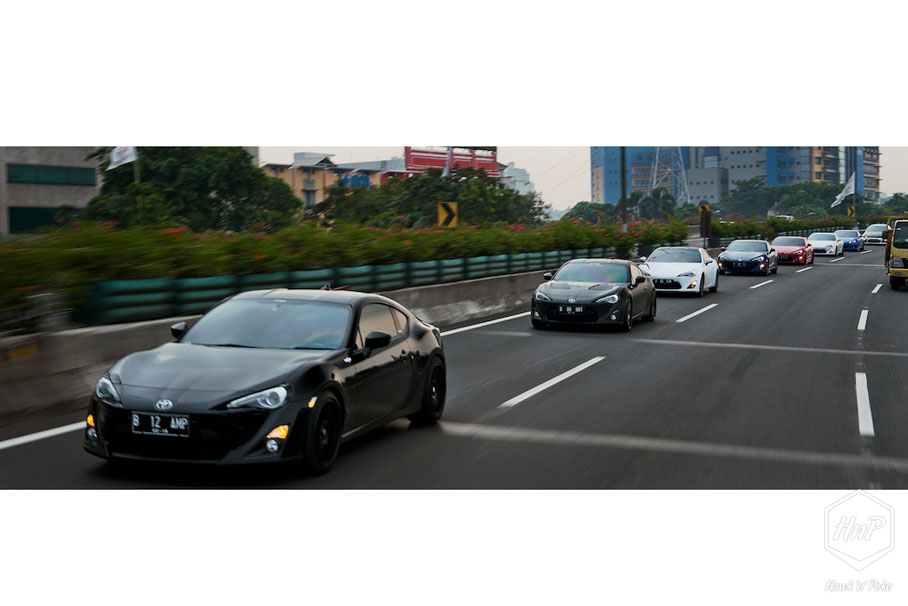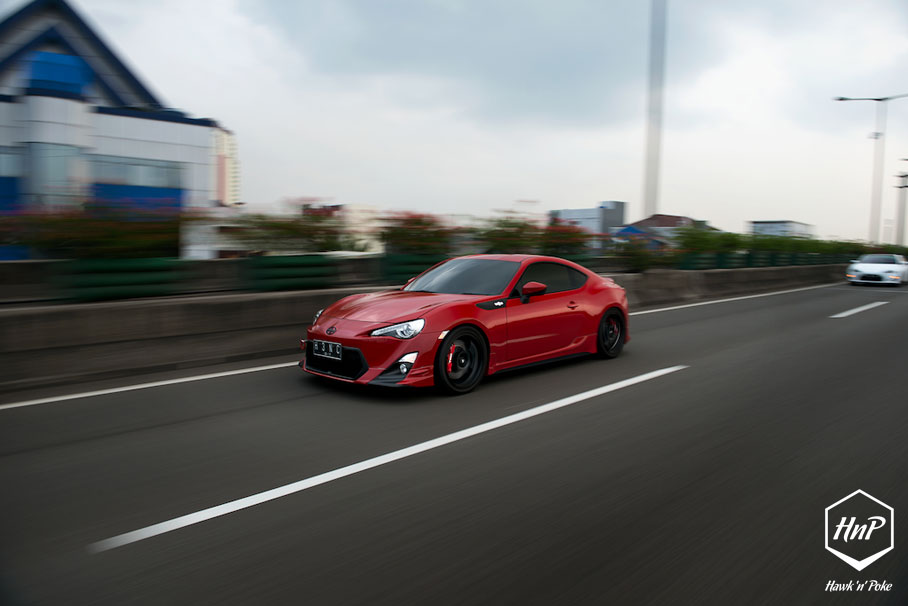 Being such a great platform to be modified, almost all of the morning run members' rides have been personalized in some ways. From wheels, intakes, to game-changing turbo-kit installations.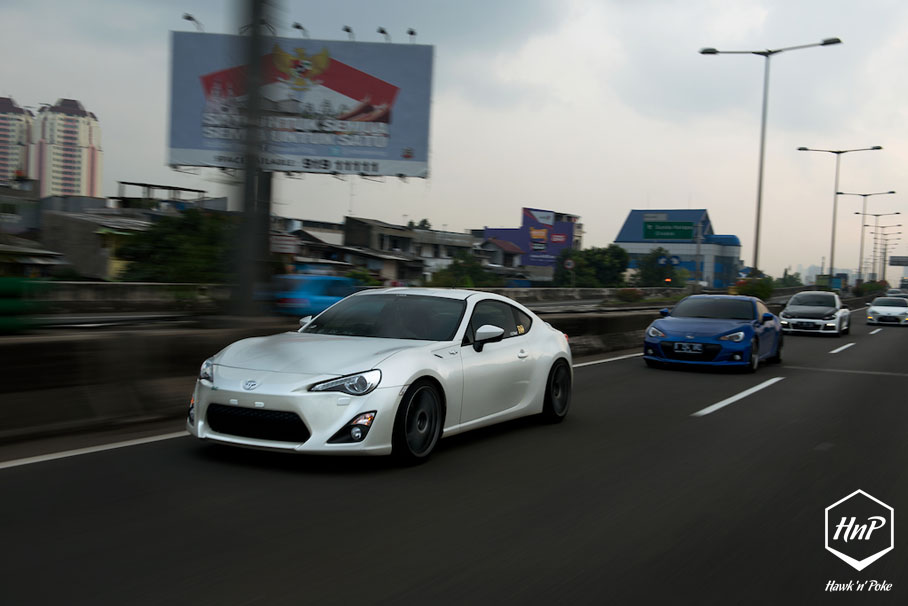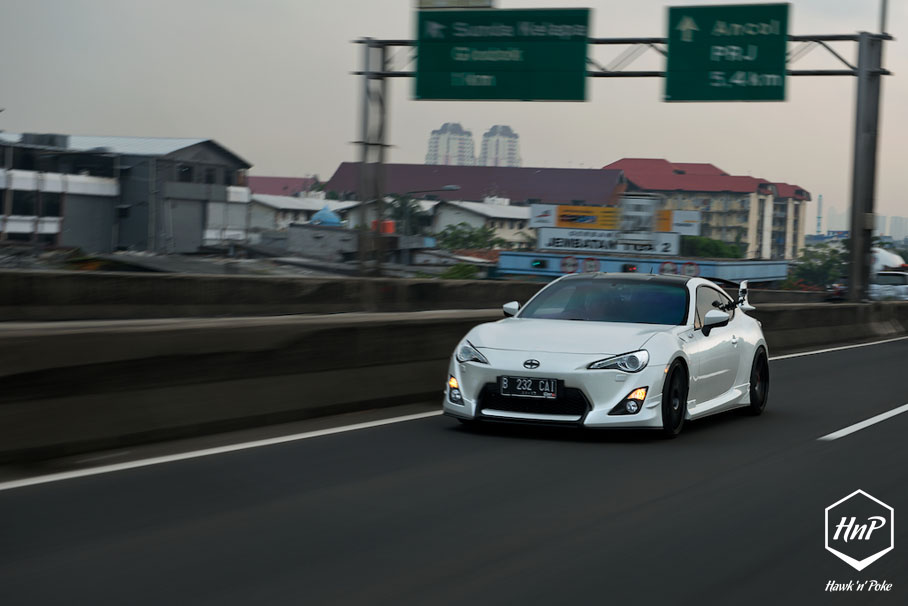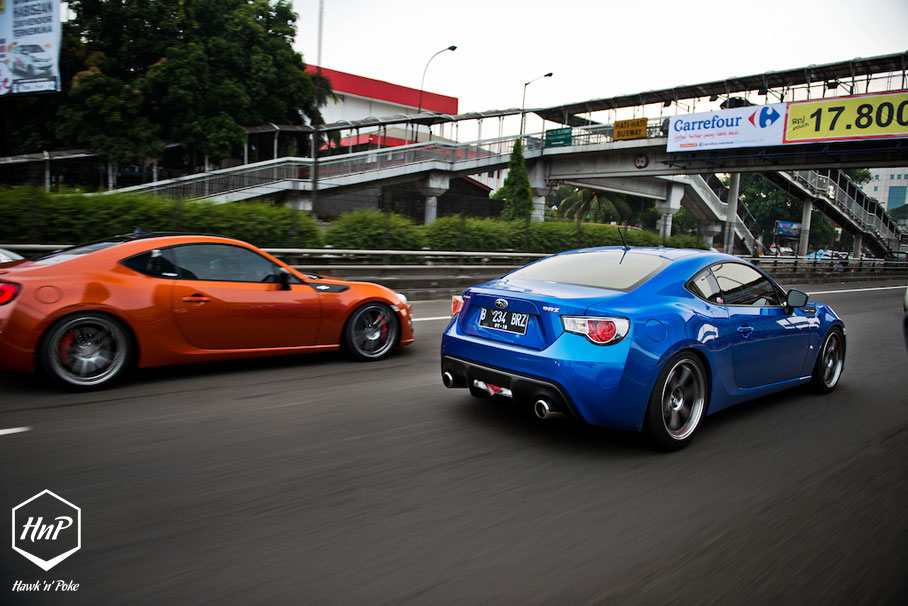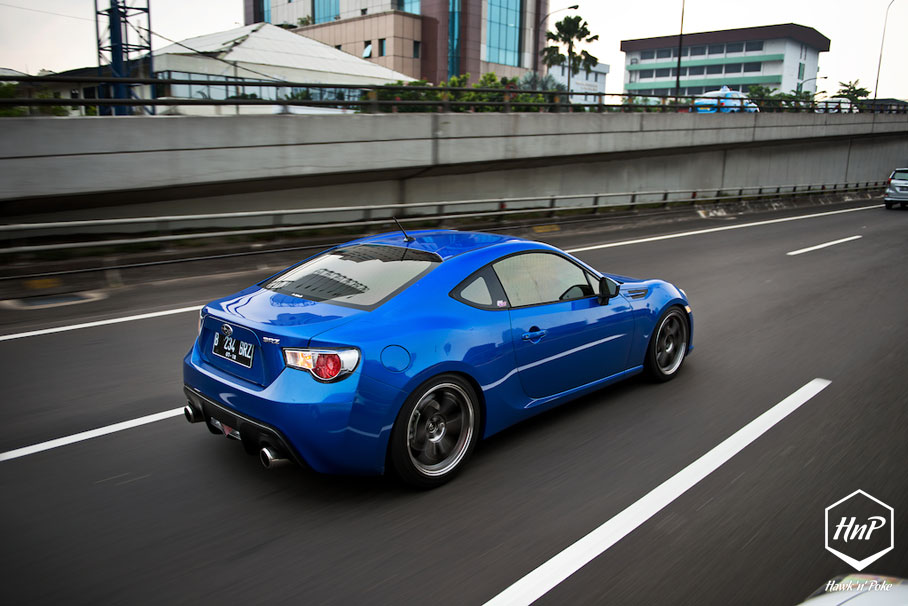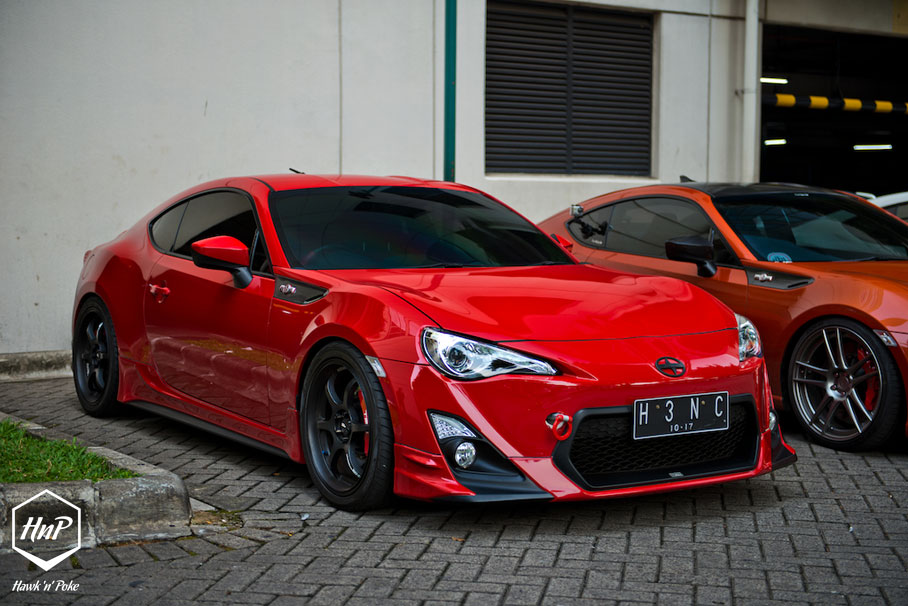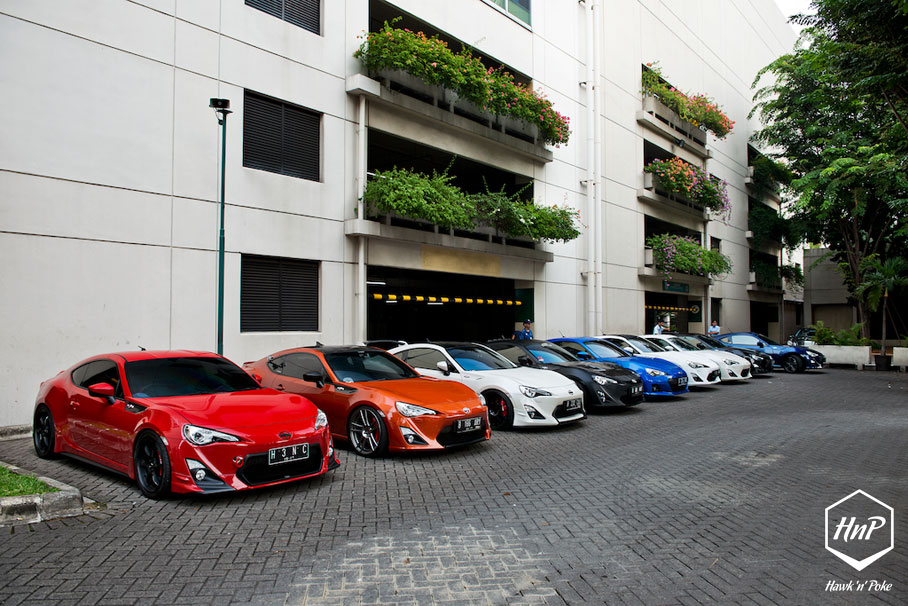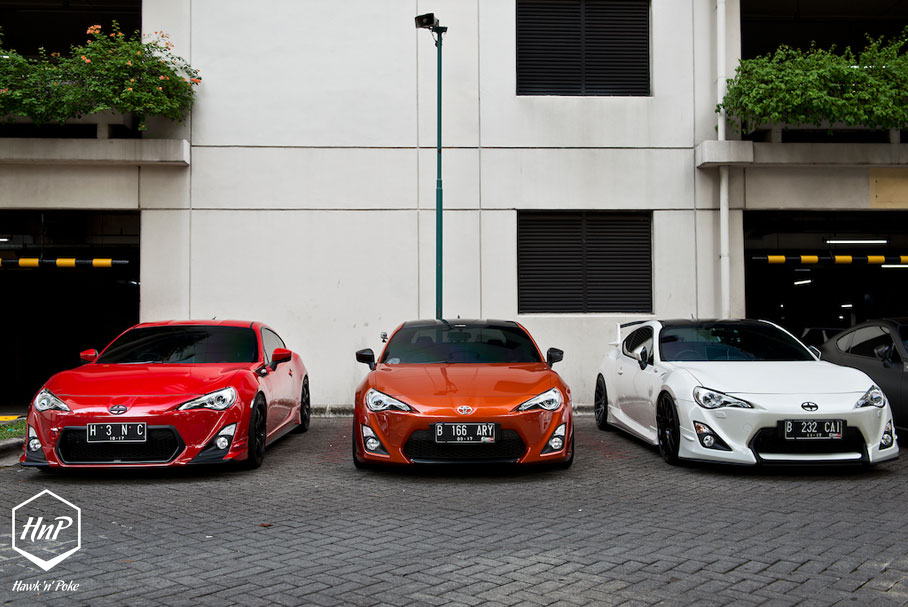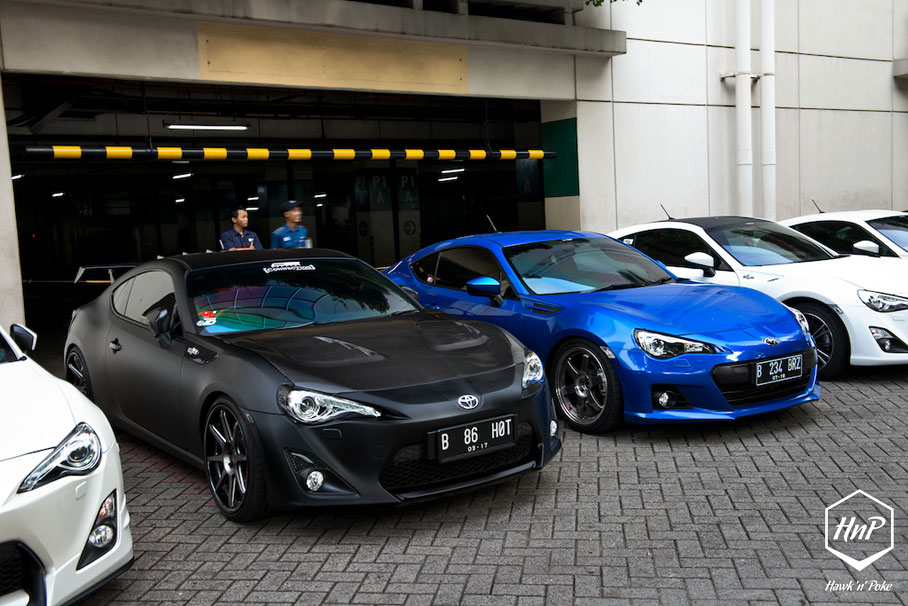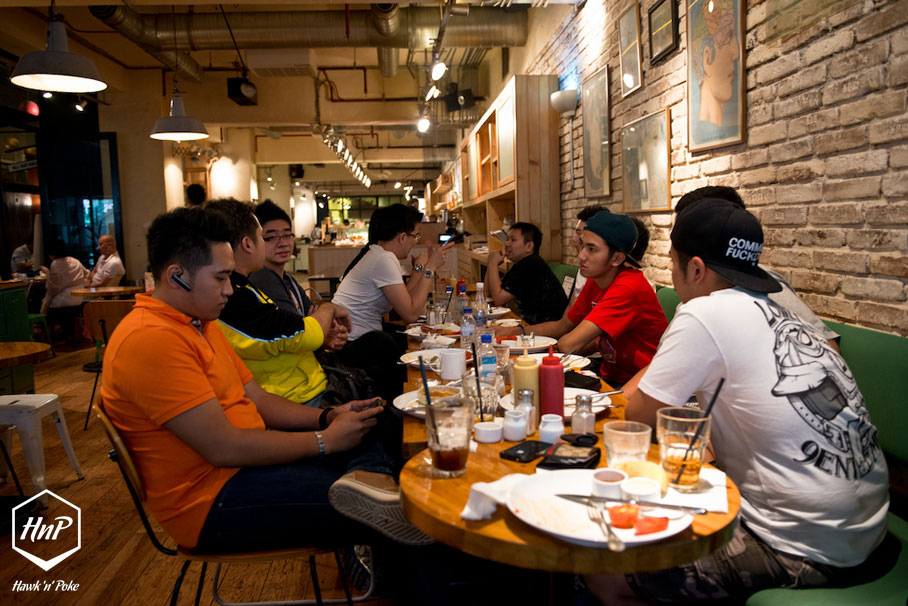 A chatty breakfast at Monologue provided a great opportunity for members to share their experiences in owning/modifying these 86's. What to buy, what to install, what to watch out.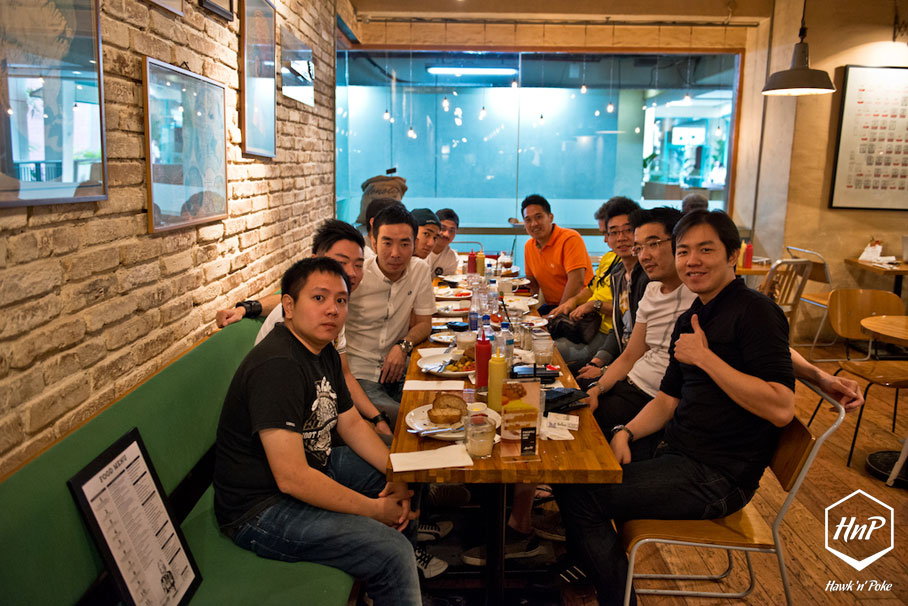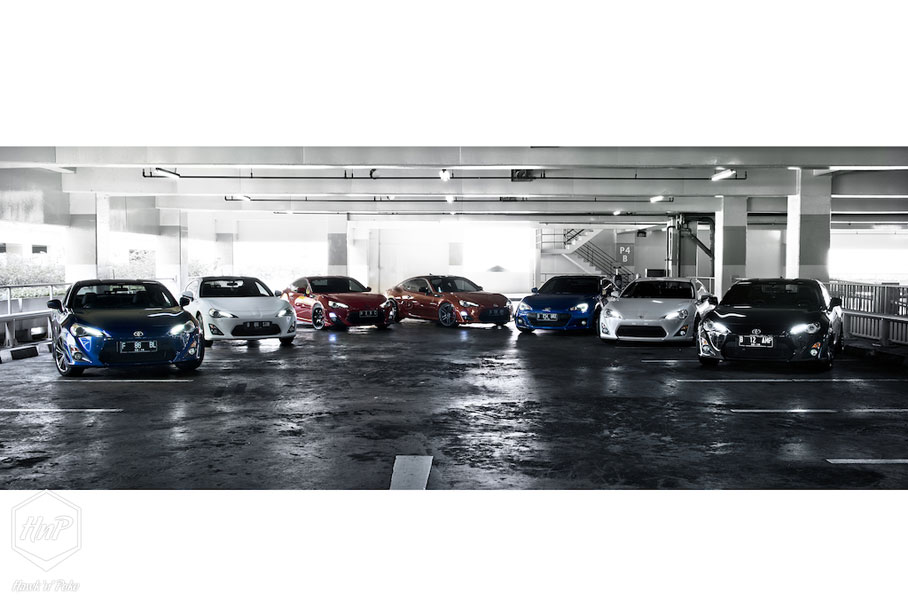 Being still pretty early in the morning, we held a photo shoot at Plaza Senayan parking area to conclude the great morning run.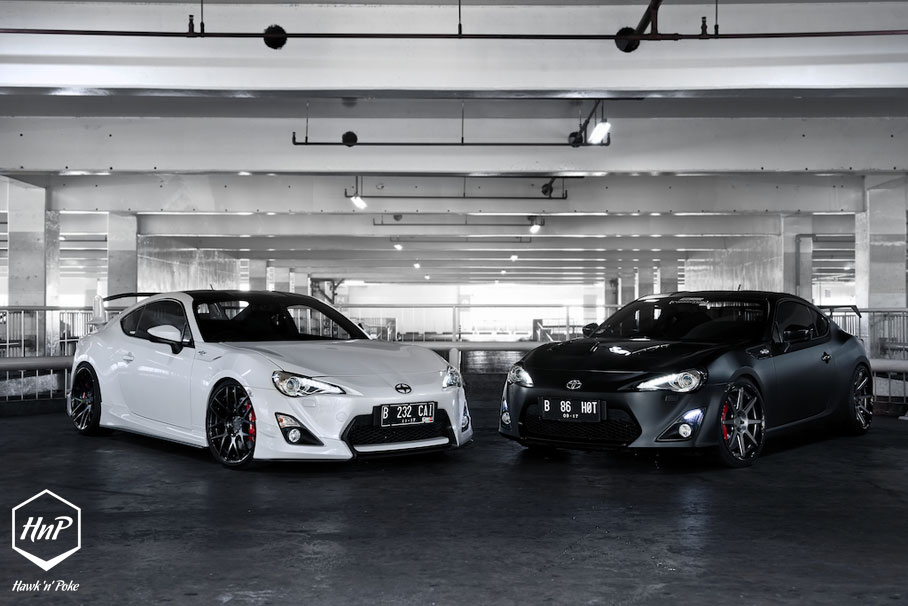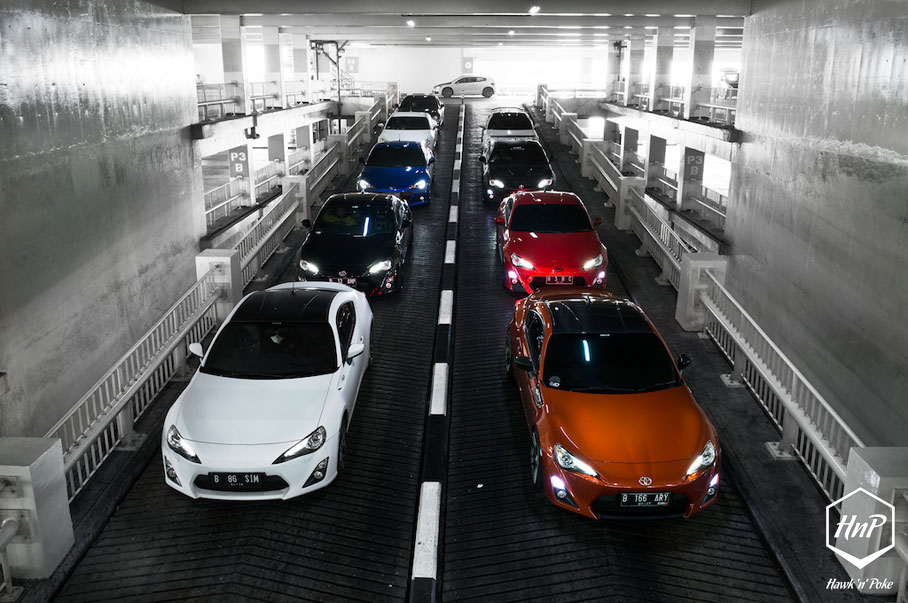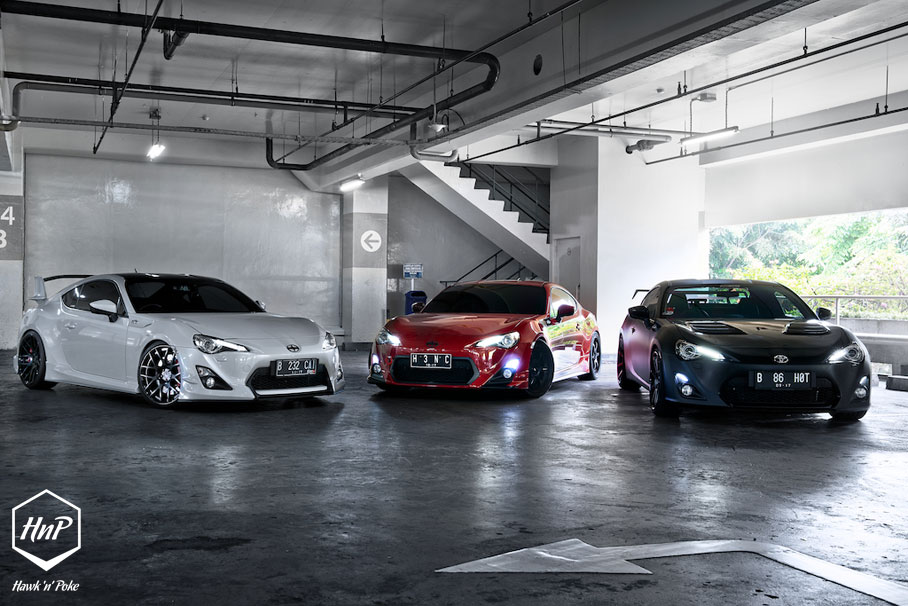 With 100+ members and rapid growth, Lukman is currently expanding the 86ID's organizational structure. So that events can be held more frequently, in a well coordinated manner, opening opportunities to cross-city trips and even track-days. Word in the air is that next event would also be held in conjunction with 86ID's first anniversary, which will fall on October.
Additional Infos
Photography by:
Winston J
Mobile: +6281932092426
Email: winston_jaury@hotmail.com
Charles J
Automotive Photographer based in Jakarta and Singapore.
Mobile: +6287886807762
Email: jhons.charles@gmail.com