Flying Low // Jason's SLS AMG on HRE
I know some people who like to fill their garage with just one particular brand of car. BMW enthusiasts, Porsche enthusiasts, and even VW enthusiasts are some of the most frequent ones I found. Many reasons exist for this behaviour: perhaps there's really a brand-preference that runs in the family, or it's simply due to personal affections with the brands' personalities. Whatever it'd be, it'll usually be getting more interesting if there's one soul that has started to look at other brands by the time his collection grows. Being lured, being seduced by other engineer's characters. Meet Jason. You've seen his white 1M and his previous M5 before (he also had a 330i and another 1M). Yet today we're seeing him shifting away from his BMW fanboyism towards something entirely opposite: the SLS AMG.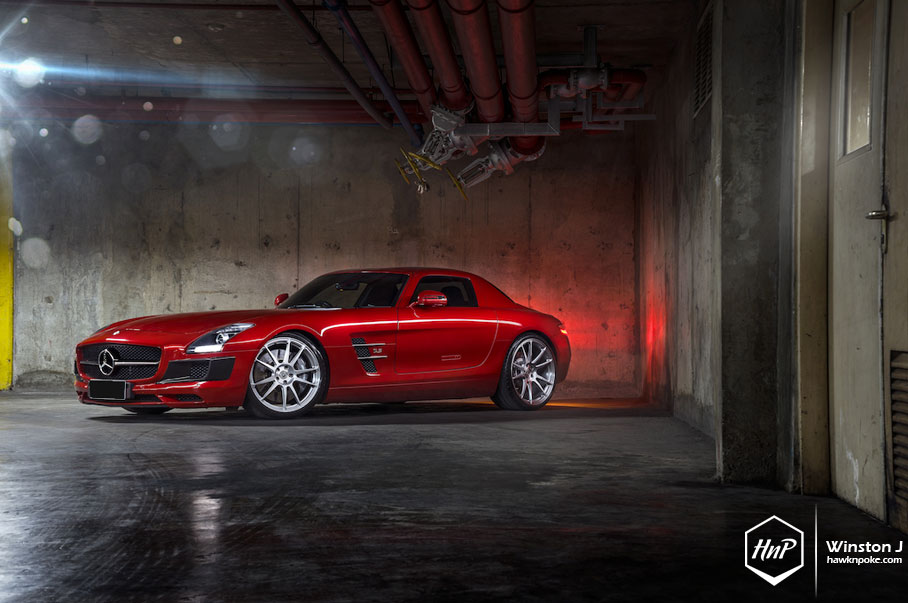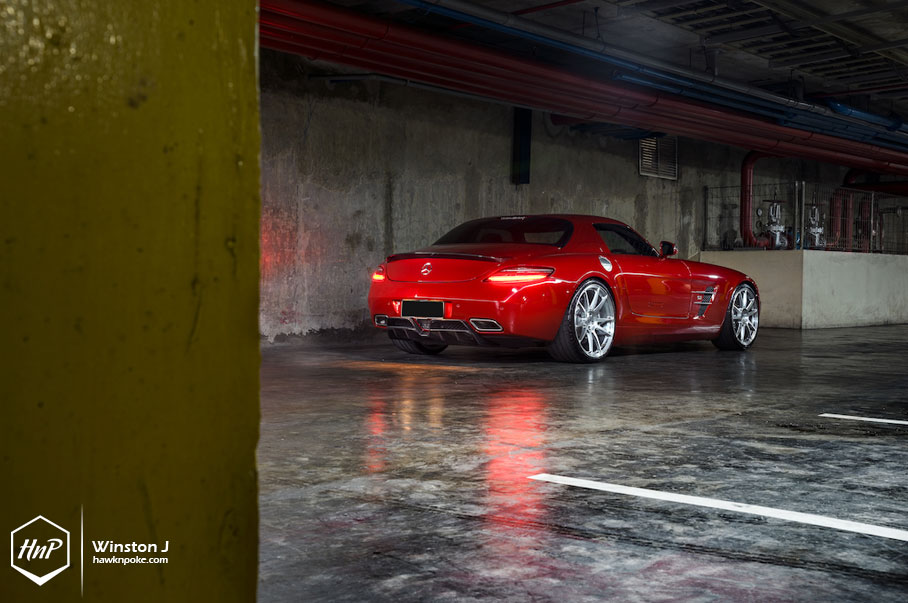 Anyone into classic automobiles should be familiar with the original German Seagull: the iconic Mercedes-Benz SL. The name came from the doors, which bears the silhouette of a seagull when opened. The decision upon the door was made because of the SL's frame that 'wraps' around the occupant, which made conventional doors not possible. When released to the public, such engineering caveat turned out to be a very desirable design feature instead. Something the world has never ever seen before. Overnight, the Gullwing SL became an icon of its time while maintaining its legendary status 'til the years to come.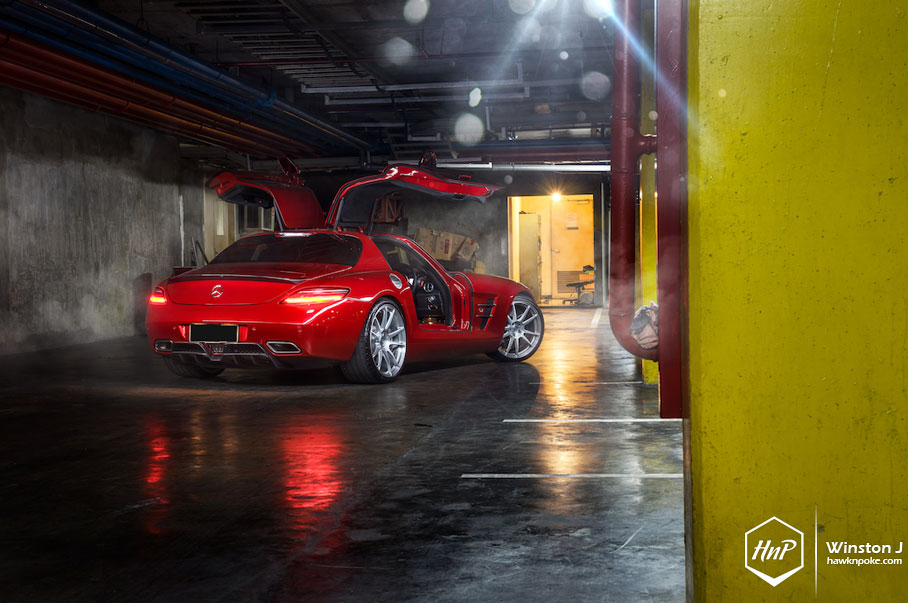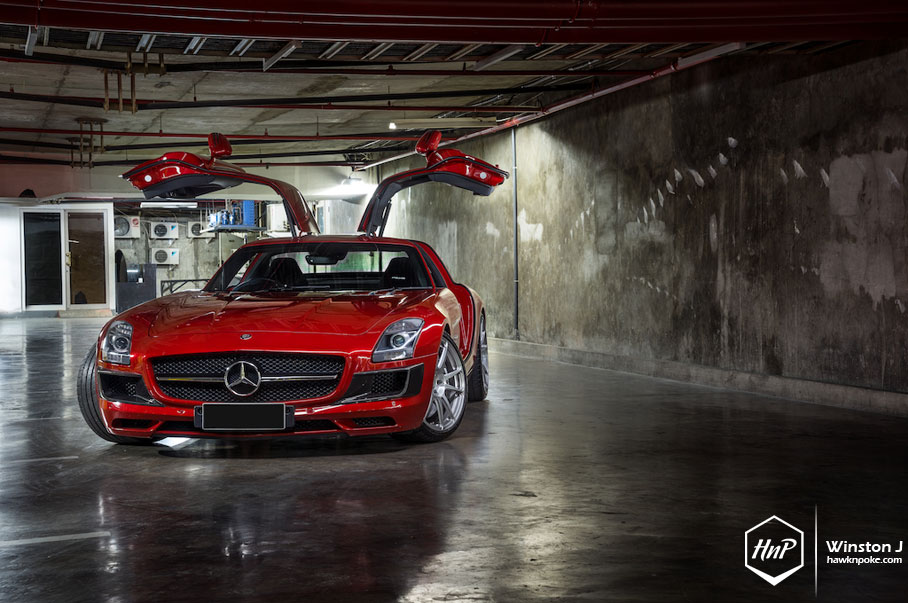 Decades later, Mercedes-Benz brought out this reborn SLS you're seeing today. Another first of its kind; it's bringing back the 1950s design cues, combining it with a modern supercar's performance. A daring move by Mercedes Benz amongst the supercar market that's filled by futuristic designs and gizmos. The long bonnet and its signature gullwing door immediately calls up the classic Gullwing memories on our minds. Turning the SLS AMG into a dream-come-true for those seeking a modern supercar in a classical package.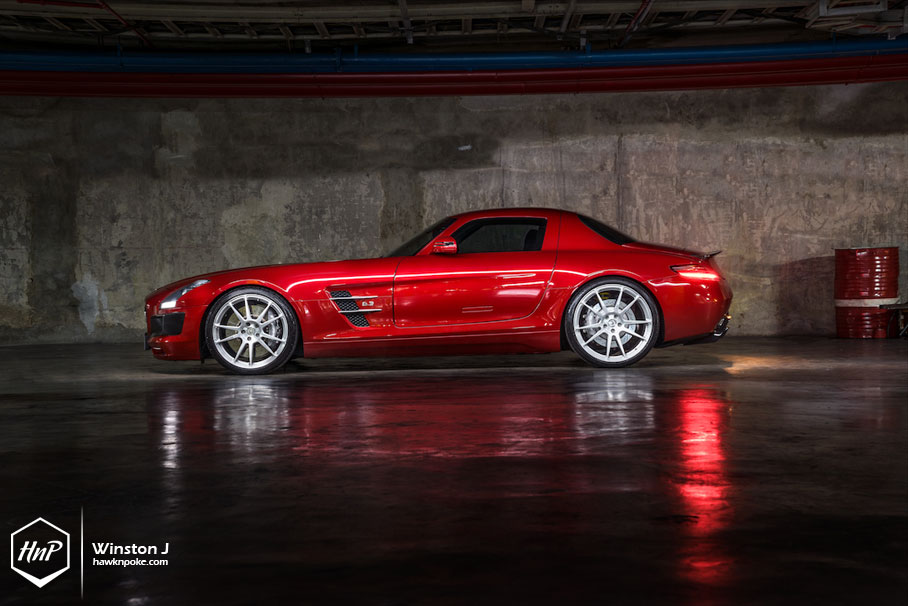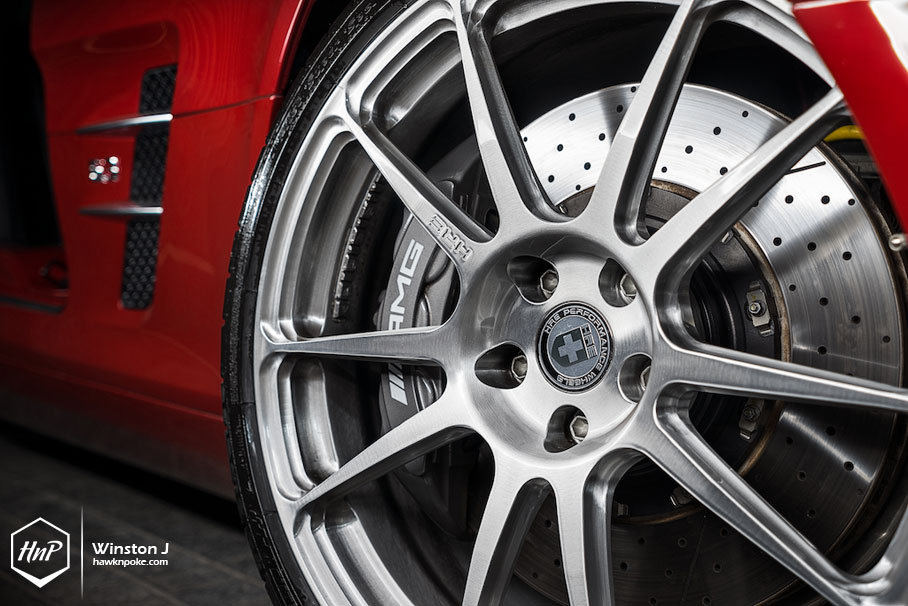 #stockisnevergoodenough. That's the way Jason has been treating all of his cars. For this particular SLS AMG, he's even ordered the HRE wheels before the car actually arrived. Deviating from the usual BMW sports car collection he has, admittedly Jason found the SLS AMG to be a much more exciting project to work on. Because even off the factory floor, the car has already been granted with much more exclusivity and higher performance figures too! It's the sort of excitement you get from getting a larger caliber project car.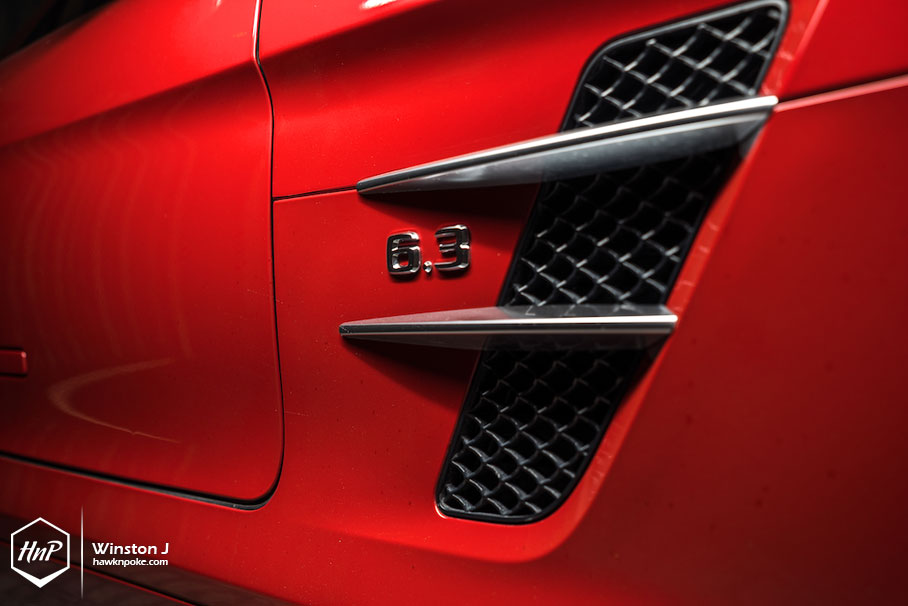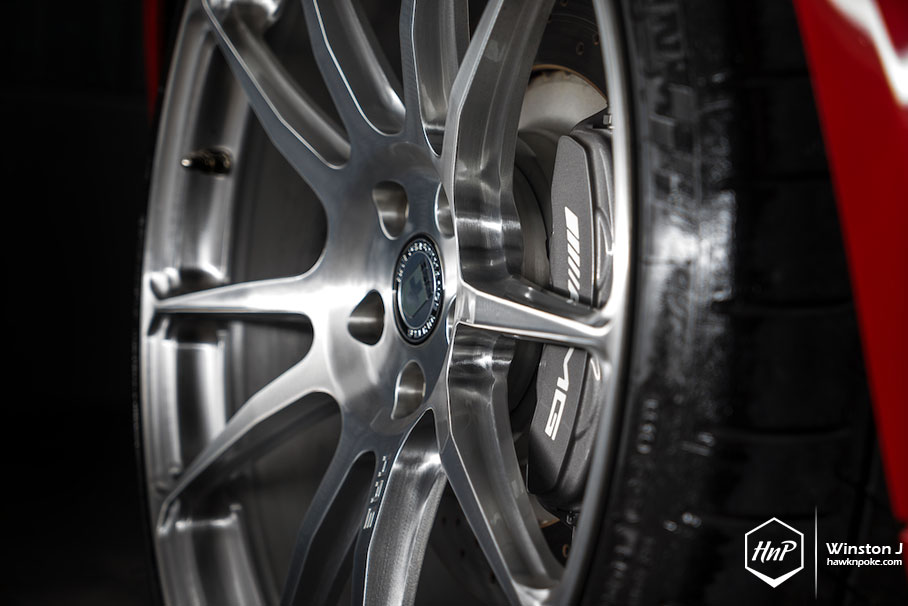 Renntech carbon diffuser, Mansory carbon spoiler and Brabus carbon front-air-inlets were soon installed by Jason to add some extra racing-pedigree into the SLS AMG. Coupled with BMC airfilters and Quicksilver exhaust system, the modern Gullwing now actually performs much sportier too!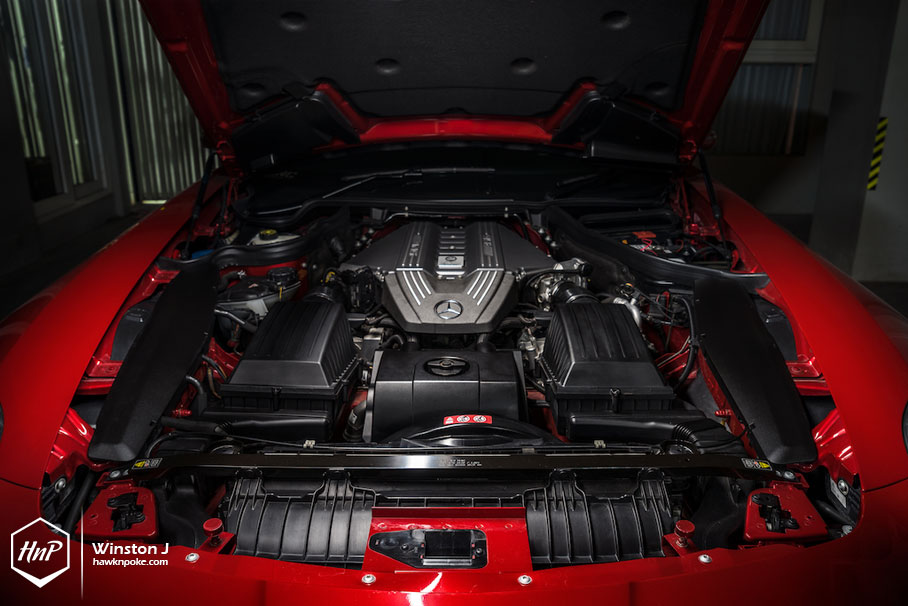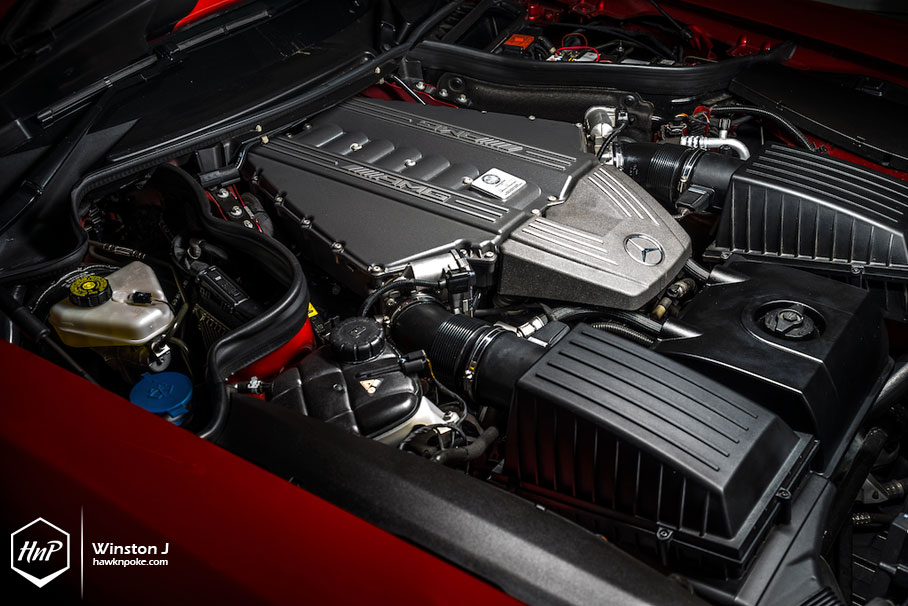 The aggressive fitment, meanwhile, is provided by 20″x9.5 fronts and 21″x11 rears HRE P44SC, wrapped by Michelin Pilot Super Sport tires. A classy set of wheels, as Jason puts it, to compliment the unmistakably humbler-looking exotic he has. Supplemented by the KW HAS lowering kit, the SLS AMG surely looks like a piece of machinery flying low rather than driving by. A sculpture in motion.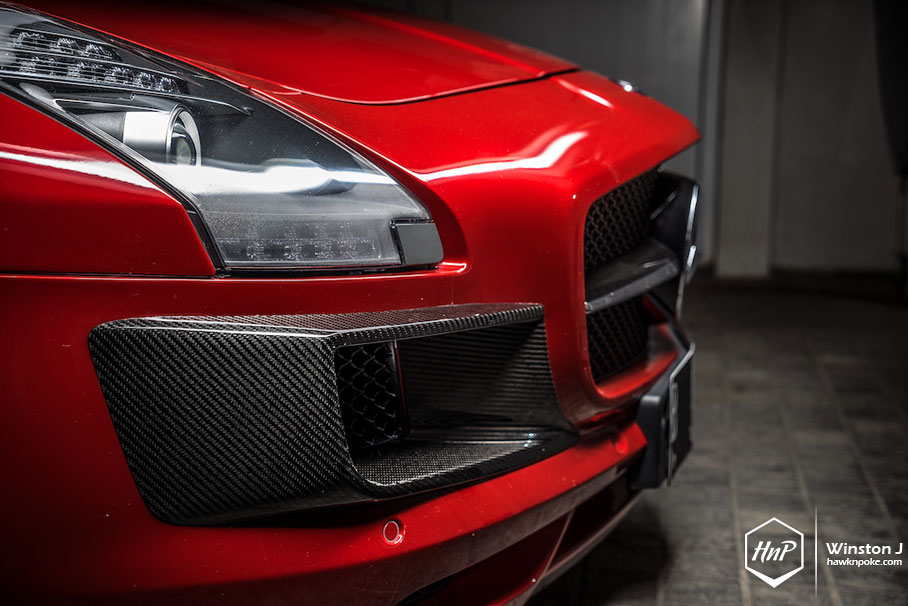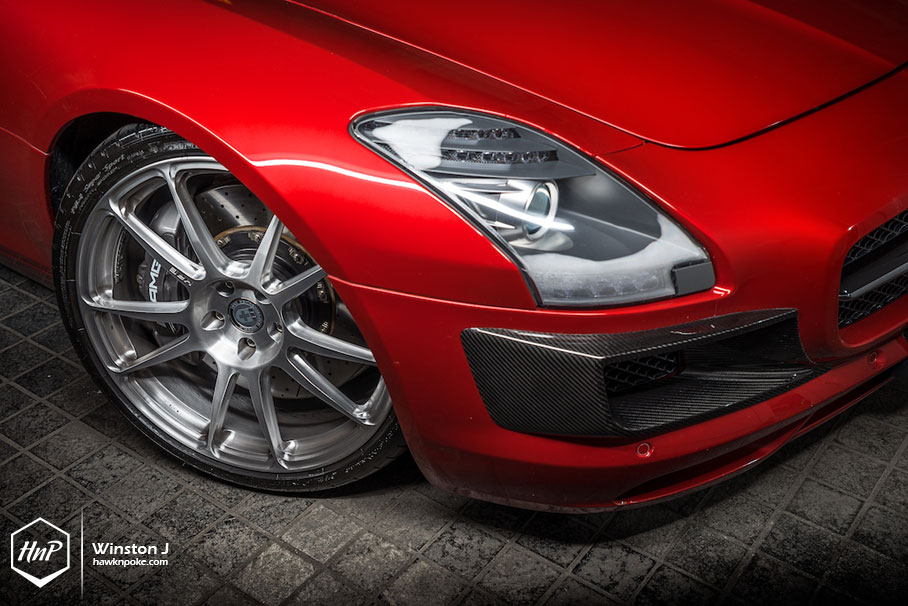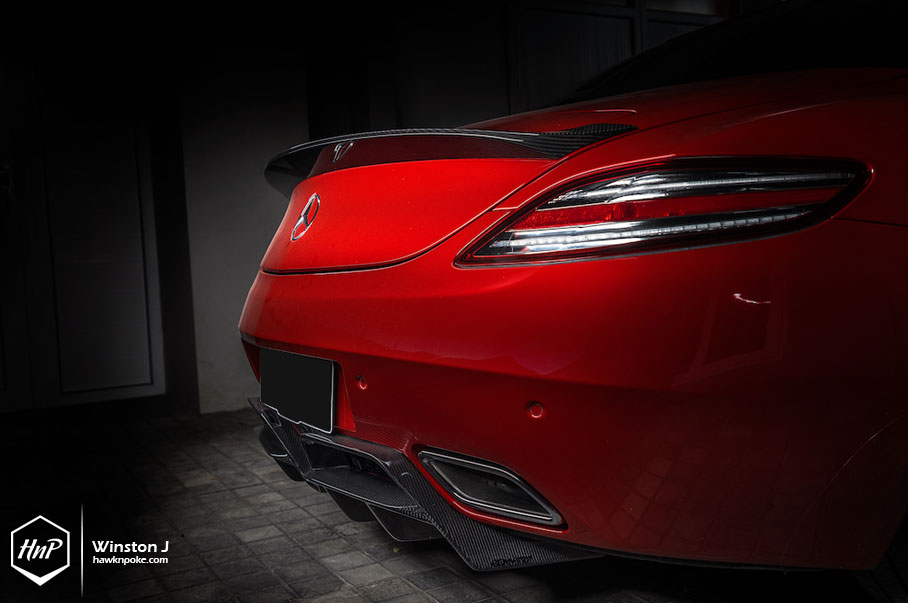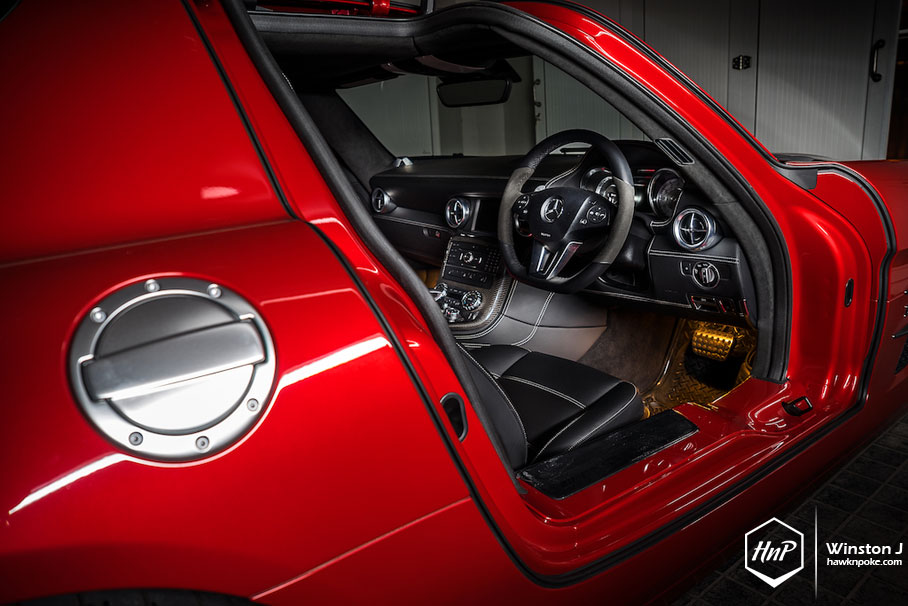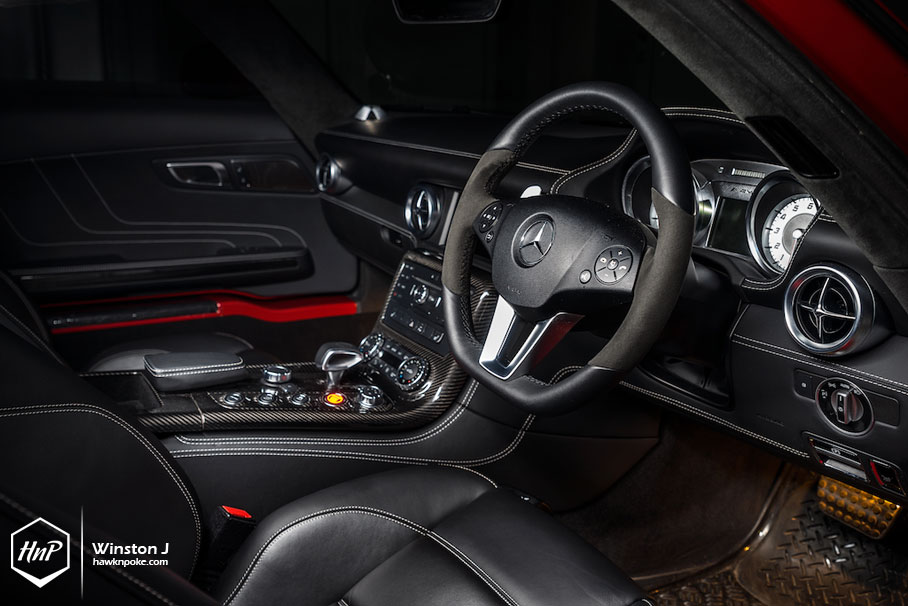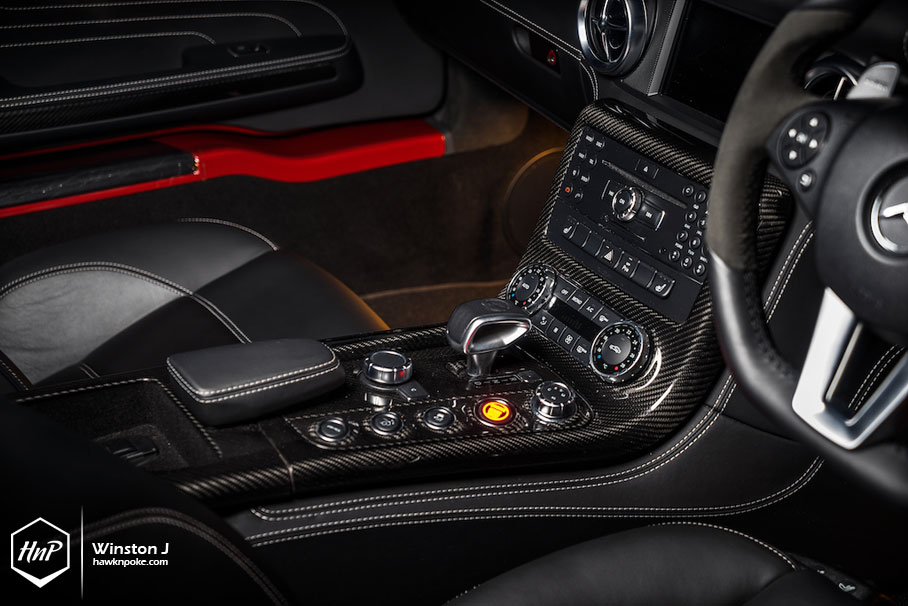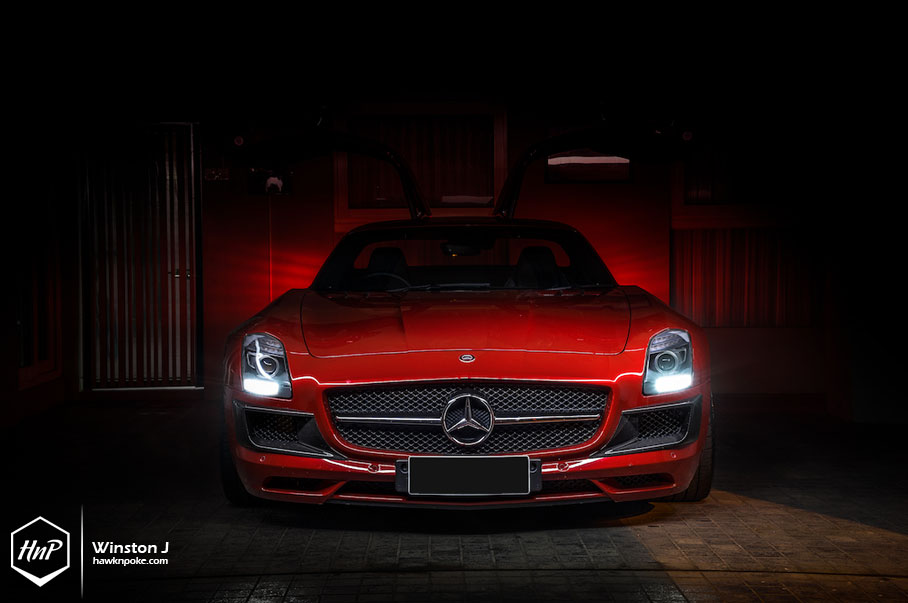 Specifications
HRE P44SC Clear Brushed 20″x9.5 21″x11
Michelin Pilot Super Sport 265/30/20 305/25/21
BMC Race Replacement Filters
Quicksilver SuperSport Exhaust System
Renntech Aero CF Diffuser
Mansory CF Rear Deck Spoiler
Brabus Front Air Inlets CF Cover
KW HAS Spring Kit
Additional Infos
Photography by:
Winston J
Mobile: +6281932092426
Email: winston_jaury@hotmail.com