All Stars // Subaru WRX STI on Work Wheels
One thing I like the most about the Indonesian car life is the unexpected things that could exist at the unexpected places. We ventured across the seas over this island-country and often found surprisingly outstanding car builds despite being miles away from the capital city. On our most recent trip, Charles J flew to the island of Sumatra, city of Medan, and had an encounter with two of the nicest hatchbacks in town. We've featured the A Class previously, and now's the time for the STI.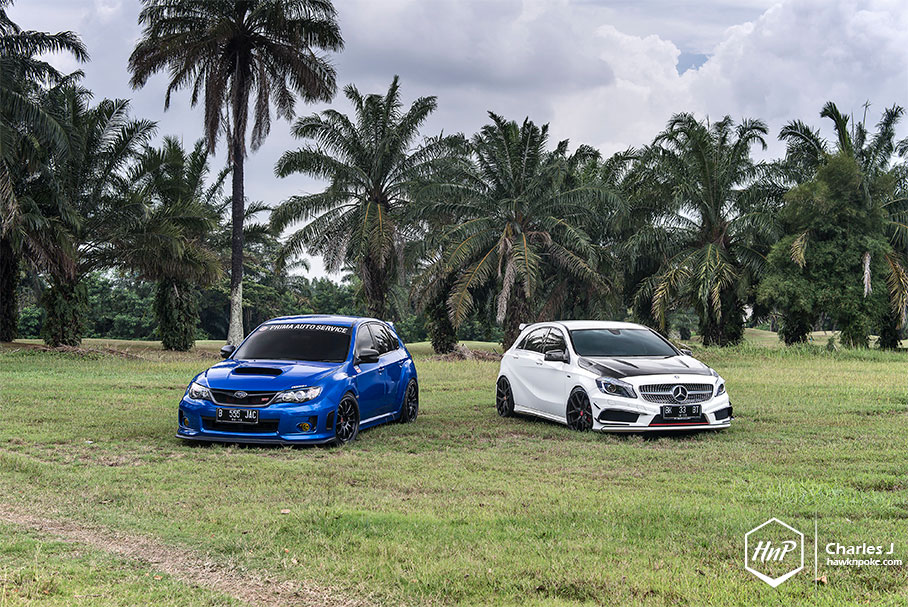 Take a look at the night sky, when the sky is clear. Aside from planes and occasional UFOs, the stars are the one thing that makes staying awake at night very worth it. These gaseous shining objects floating on space are the subject of knowledge for many; scientists learn from them, hoping to unlock the information on how the universe came to be. Travelers used to rely on them as guides to venture into the land of the unknowns, especially at sea. To this day parents all around the world still tell their kids to hang their dreams as high as these stars. Bright and everlasting.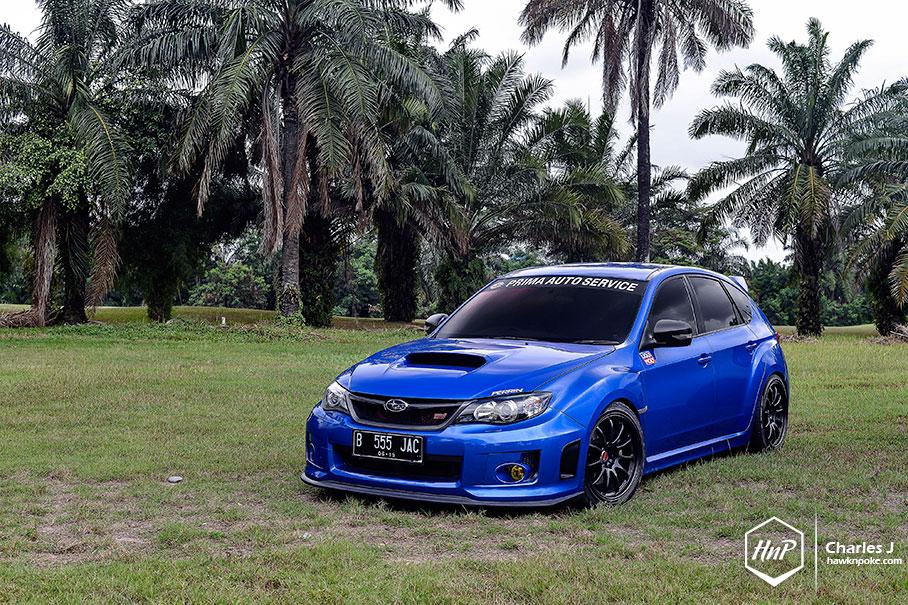 The star's tendencies to shine forever bright while inspiring everyone is the reason why car manufacturers often use them as their logo inspirations. From the famous European three-pointed-star, to the cluster of stars we have now today: Subaru.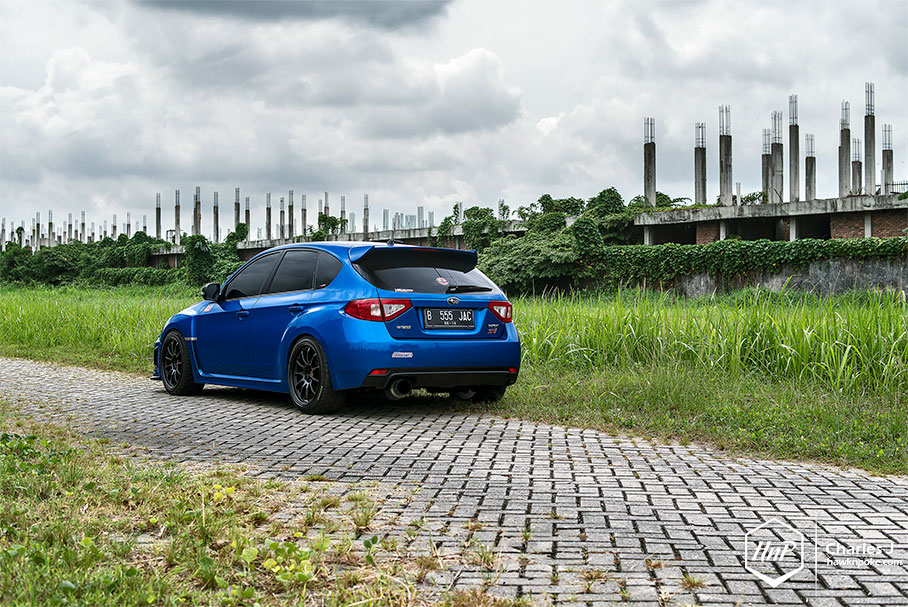 Any car enthusiast should be familiar with the name Subaru by now. With its world-famous boxer engine, which isn't inspired by a pair of pants, mind you, but the punching movements of boxing fighters instead, Subaru has become Japan's finest flat-engine manufacturer. Coupled with their expertise in designing light-and-agile hatchback platforms, this Star-symboled Japanese manufacturer has made its name known worldwide through its frequent podiums in the World Rally Championship.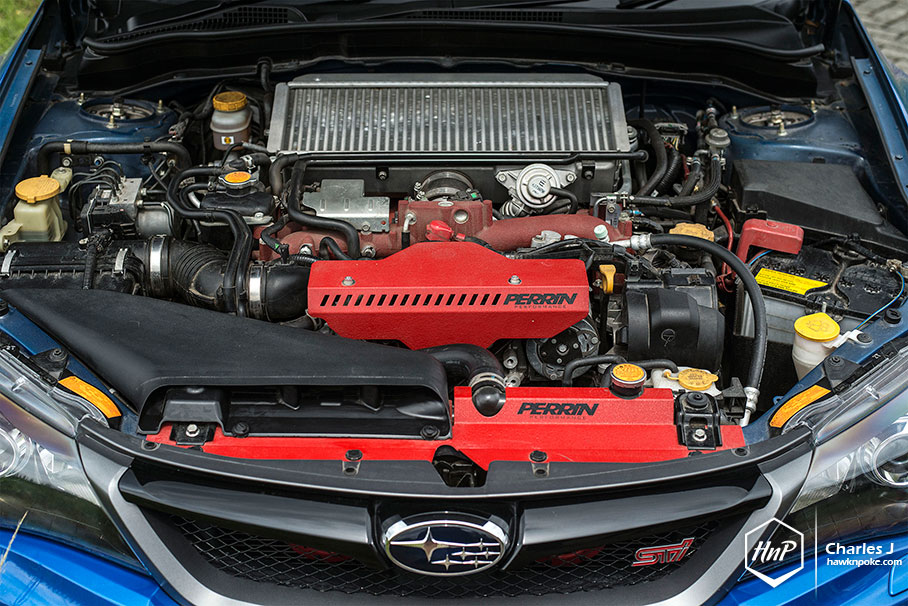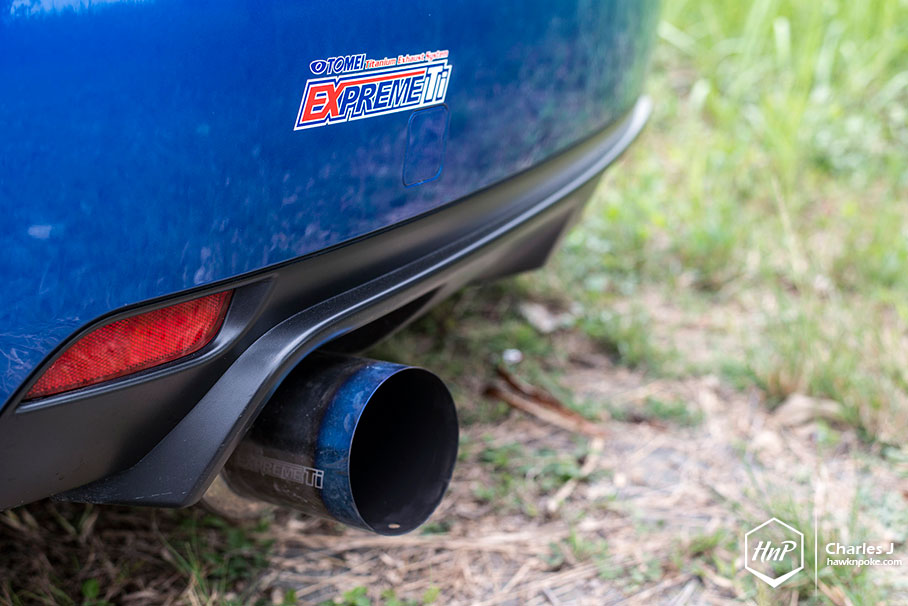 STI's in Jakarta are rather few. STI's outside of Jakarta, therefore, are even rarer. They are almost non-existent. Such fact makes today's STI in Medan became one of the only few that exists in the Sumatra island. It's been a treat in itself to find this particular specimen to have been modified so well. From Chargespeed front lip on the exterior, to the AEM cold air intake and Tomei full exhaust, today's STI owner knows it well what parts to be installed onto his warrior hatchback. Coupled with the functionally-fitted Work Emotion wheels and BC coilover, it's become a very lively and unique hatchback to roam Medan's streets.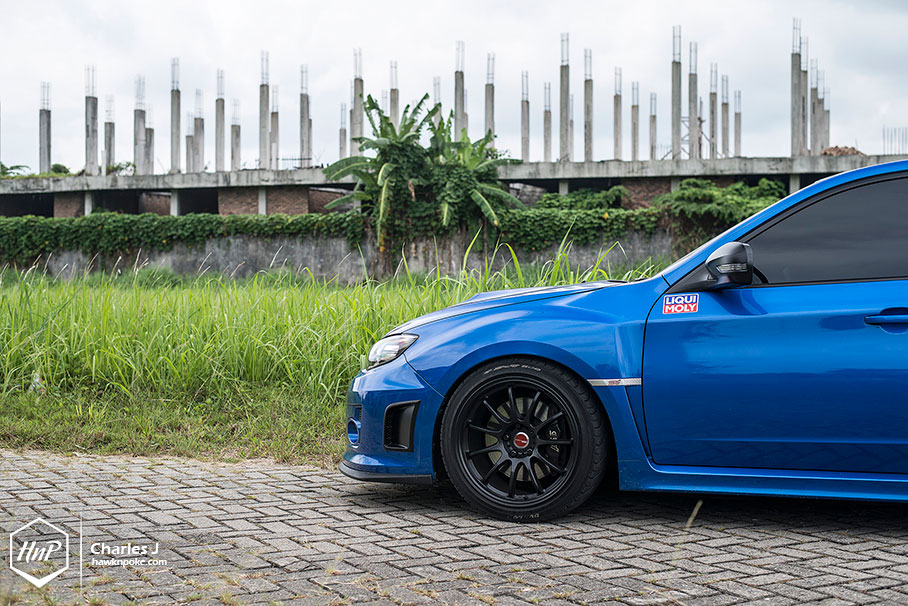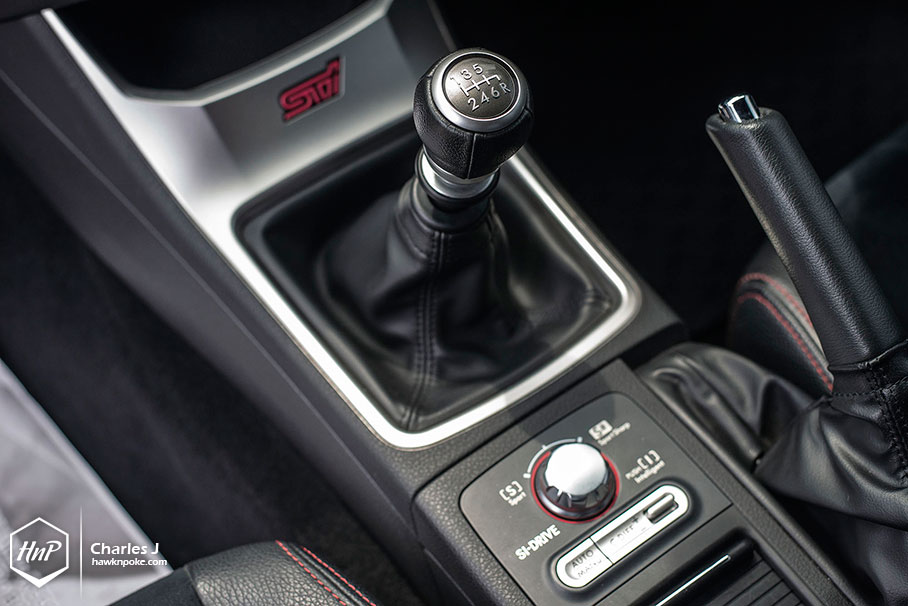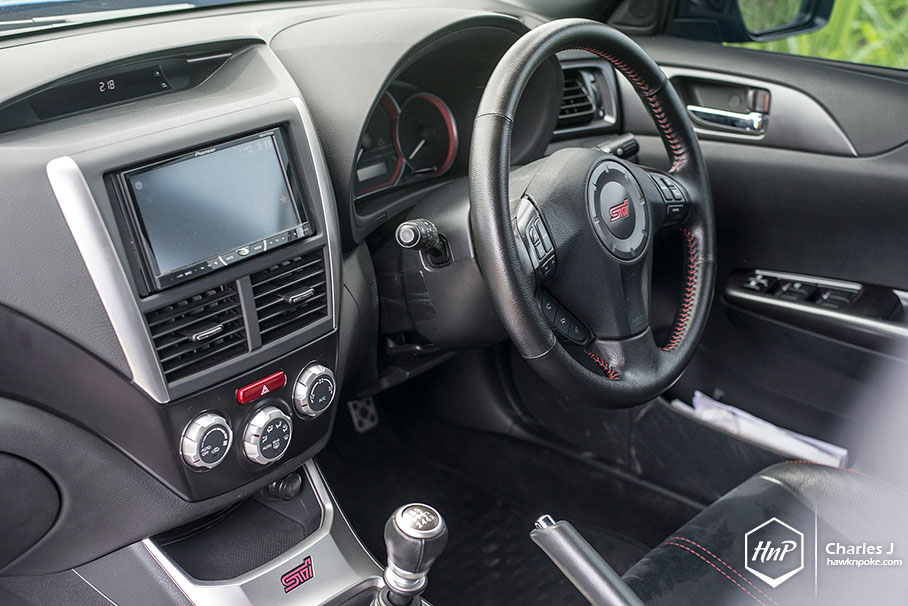 Modification Specs
Work Emotion 11R 18″x9.5 ET38
Work Emotion wheel caps
Work lug nuts
BC BR coilover
Tomei Expreme downpipe
Tomei Expreme unequal headers
Tomei Expreme Ti exhaust
AEM cold air intake
Perrin radiator shroud
Perrin timing belt cover
Chargespeed front lip
Subimods hella horn bracket
Additional Infos
Photography by:
Charles J
Mobile: +6287886807762
Email: jhons.charles@gmail.com