Game Changer // Evan's Arkym E90 on BBS
Every once in a while I'd come across one of those outrageously built machines inside my mailbox. So wild that they demanded a second look at the pictures just to see everything that's been done to the car. Couple of weeks ago it was the green aired-out GTI from Bandung, a while back there was the RWB 002, the pair of Lancer Evolutions, and the 1-series M conversion. Today we have yet another game changer up on our site: Evan's E90 with an E92 Arkym carbon front-end conversion.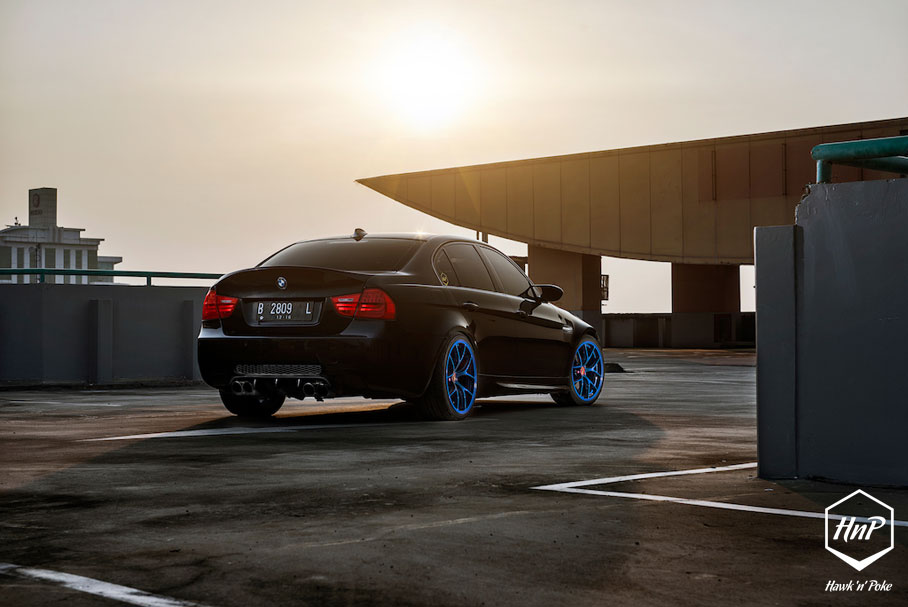 Throughout these past few months at HnP, I've also posted quite a lot of E90 3-Series with different personalization styles. Last year I've posted Iwan's San Marino E90 on BBS and we also did an E9x group shoot at Flavor Bliss. Evan's E90 was there on that day, but hasn't been fully prepared for a featured article photo shoot. Today he came back with his satisfiable state of mods, equipped with the hyperblue BBS RI-D's and the aggressive carbon fascia by Arkym.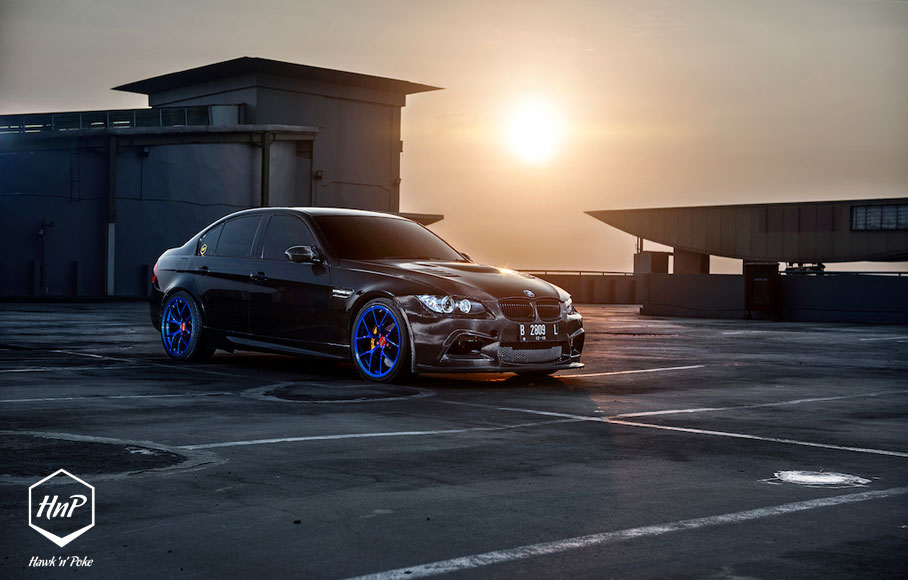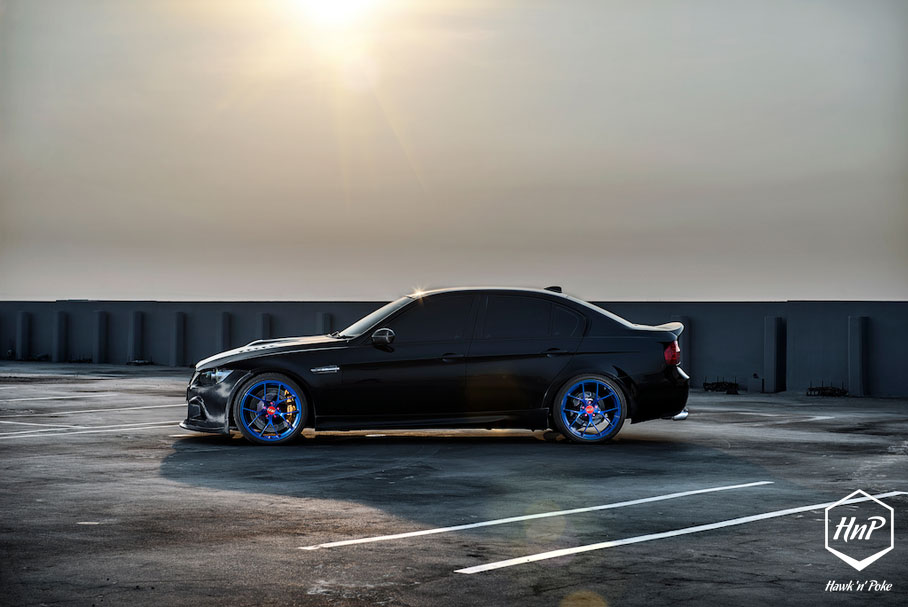 Reading my introductory words above, you might've realized something peculiar that's apparent in this build: Arkym has never produced an E92 conversion kit for the E90. Yes you're right, they never did. Knowing exactly of these facts, Evan dared himself to install these E92 carbon hood and front bumper onto his E90 front end. Dealing with such a great amount of carbon and living with the different dimensions that E92 and E90 front-ends have, it was definitely not an easy task.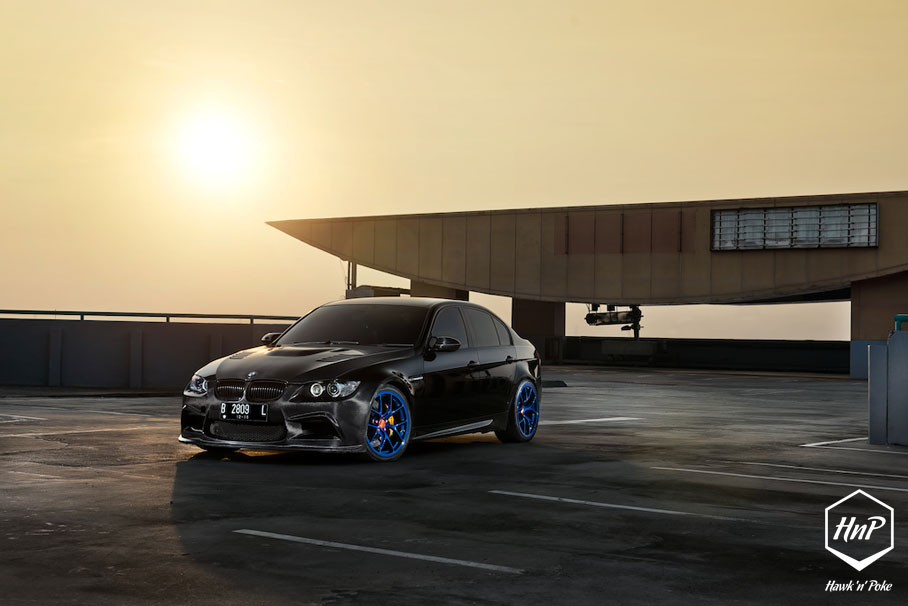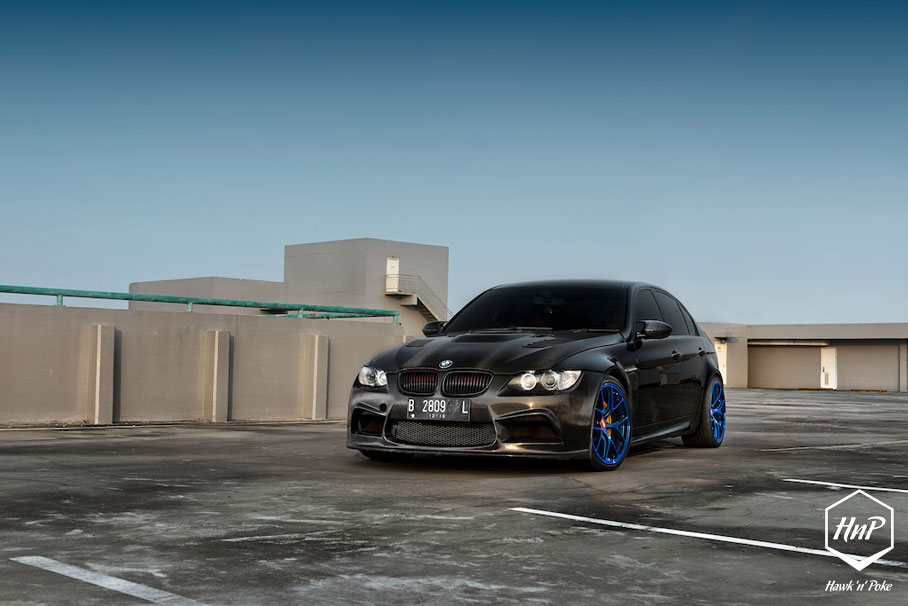 To make the E92 M3 front end fits, Evan also has to install a pair of E92 headlights and wider fenders. All adding up to the fierce front-end look the car currently has.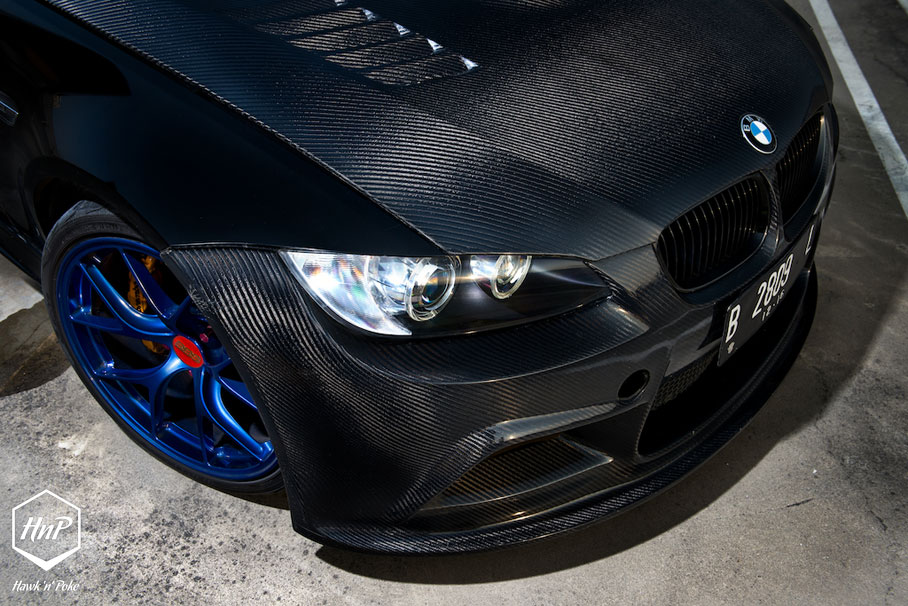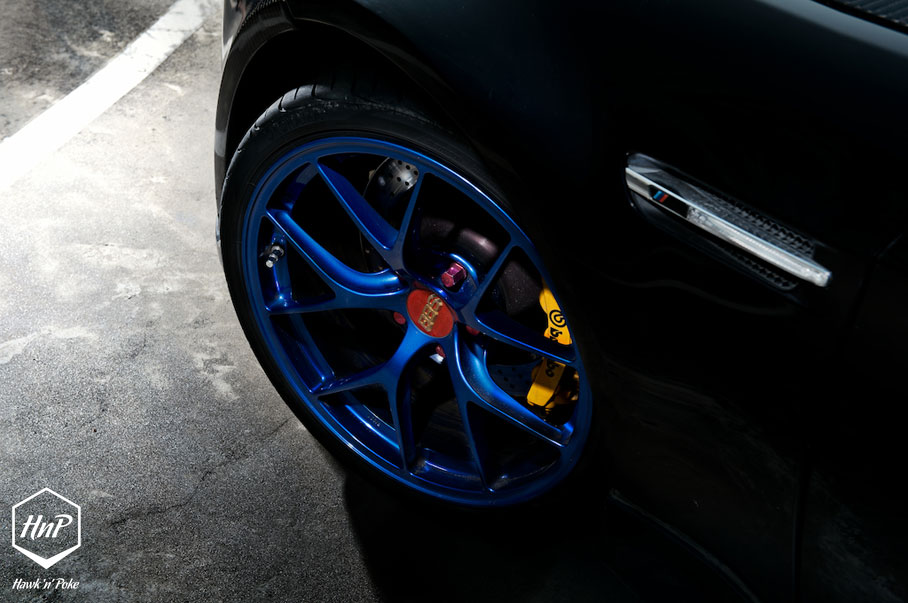 Footworks-wise, Evan wanted them to be as punching as the exterior upgrades. He opted for these set of gorgeously blue BBS RI-D, and supplemented by 6-pot Brembo brakes and KW V3 suspension. The perfect setup for daily drives and occasional track days.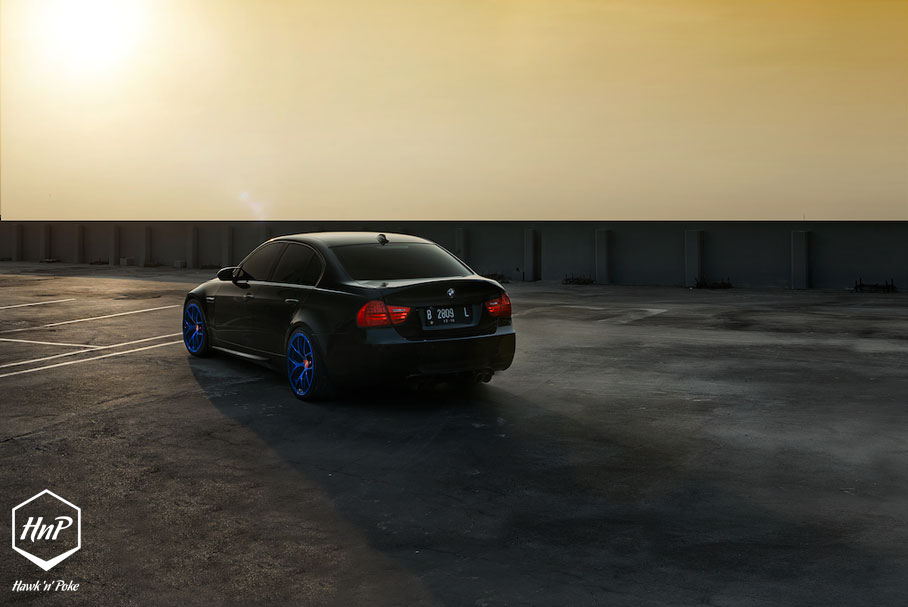 Attention-getter front fascia deserves a flamboyant rear piece to complete the look. Vorsteiner's trunk was chosen by Evan, showcasing a very aerodynamic yet almost-OEM-looking piece of rear-end.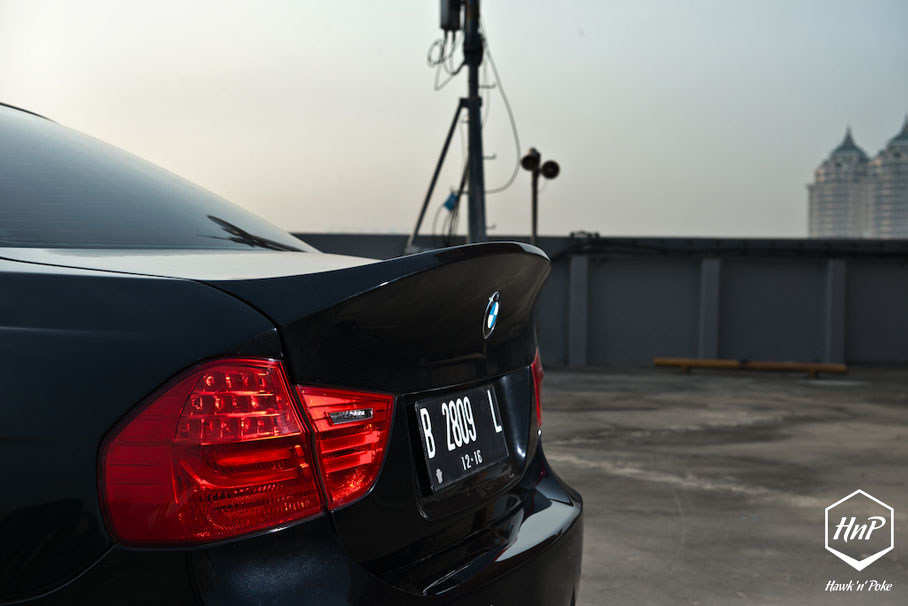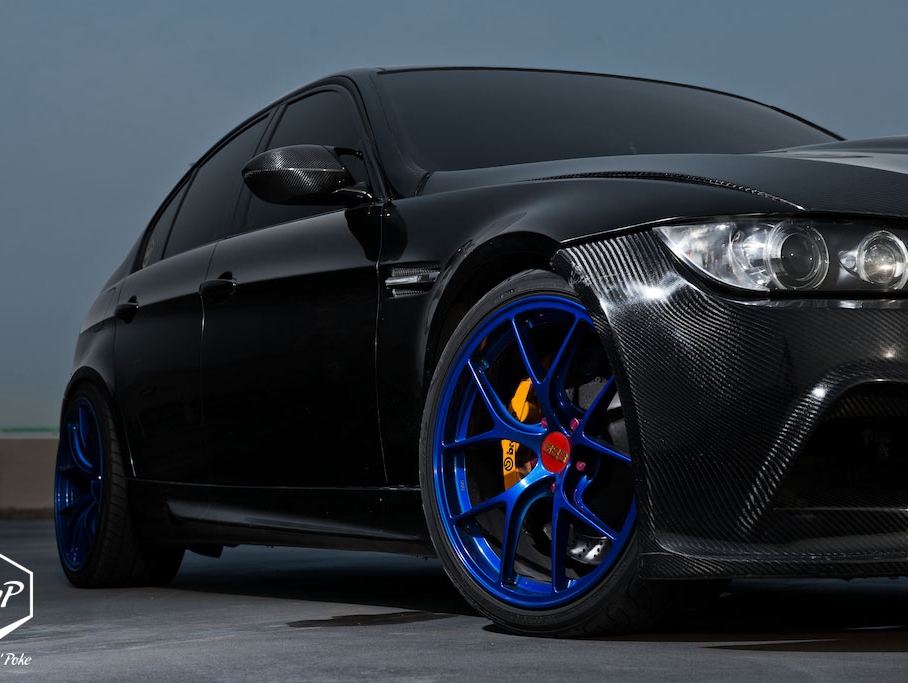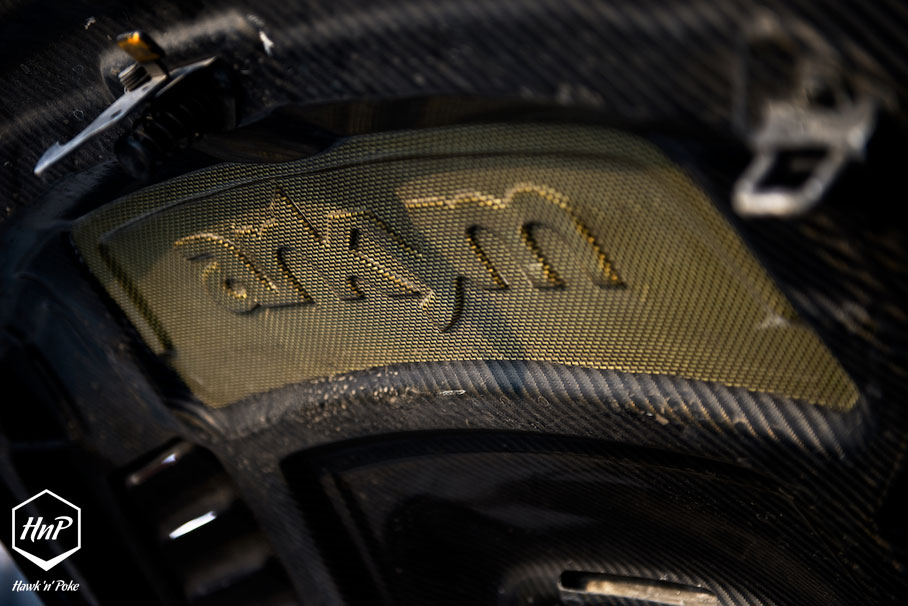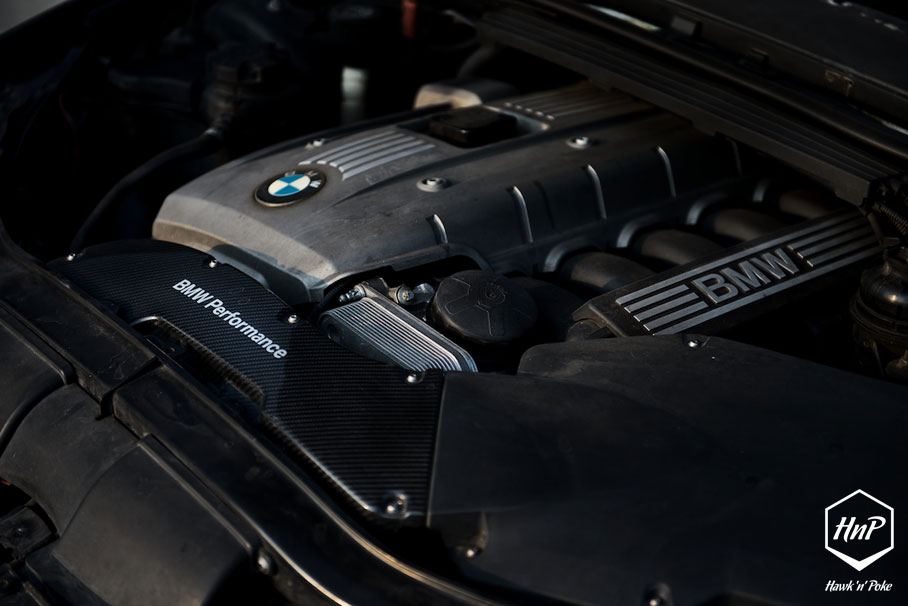 Performance wise, Evan has mainly relied on airflow upgrades. Incoming air goes through the BMW Performance intake, while exhaust air comes out through the full IPE exhaust system (all the way from header to muffler). Such an upgrade when paired with the Viezu ECU flash has served excitable amount of power for Evan's daily drives. Though I personally deep-down am waiting for Evan's decision to do the complete M3 engine swap.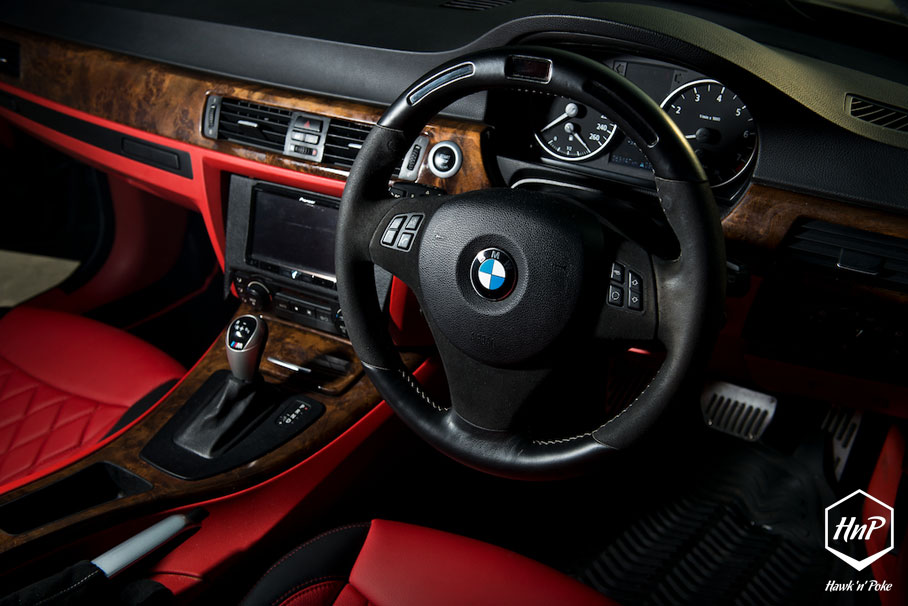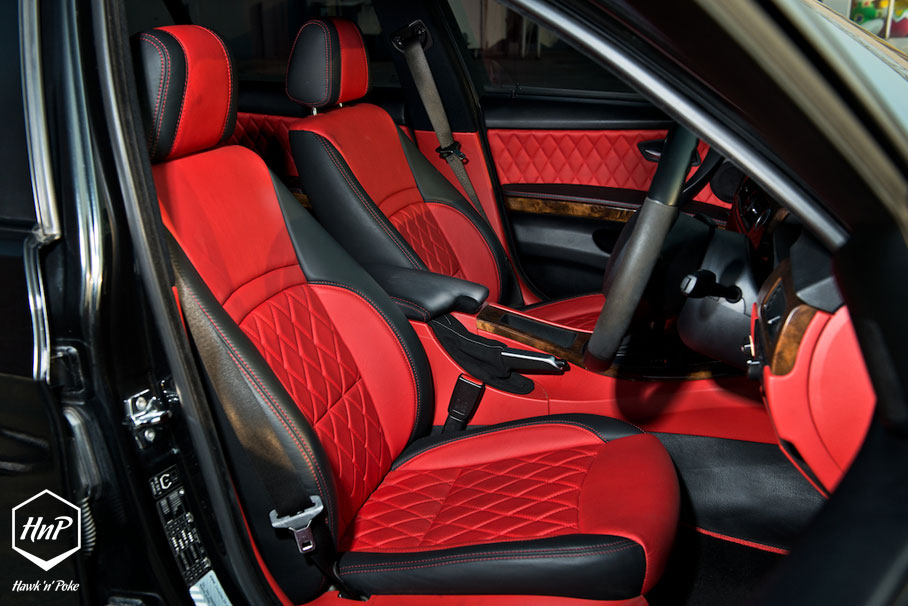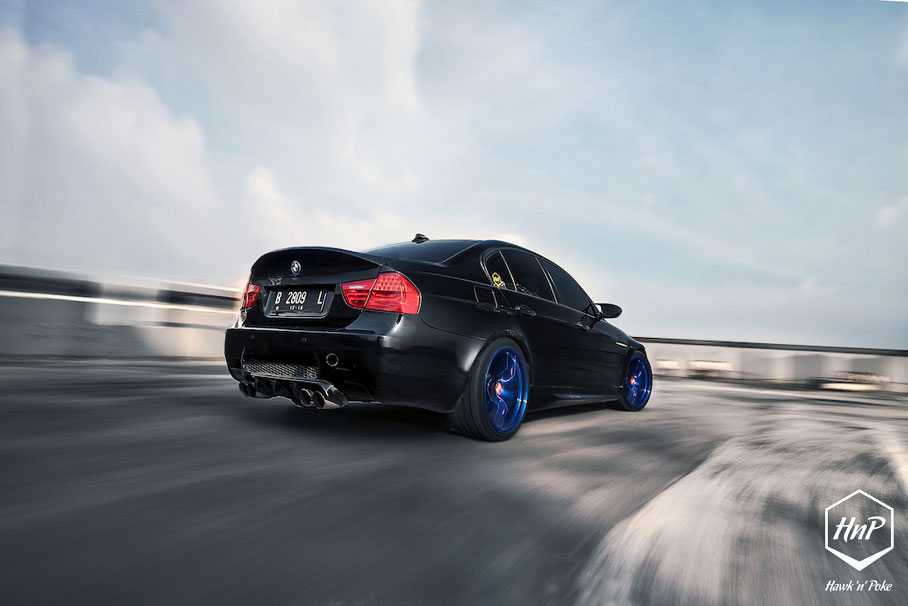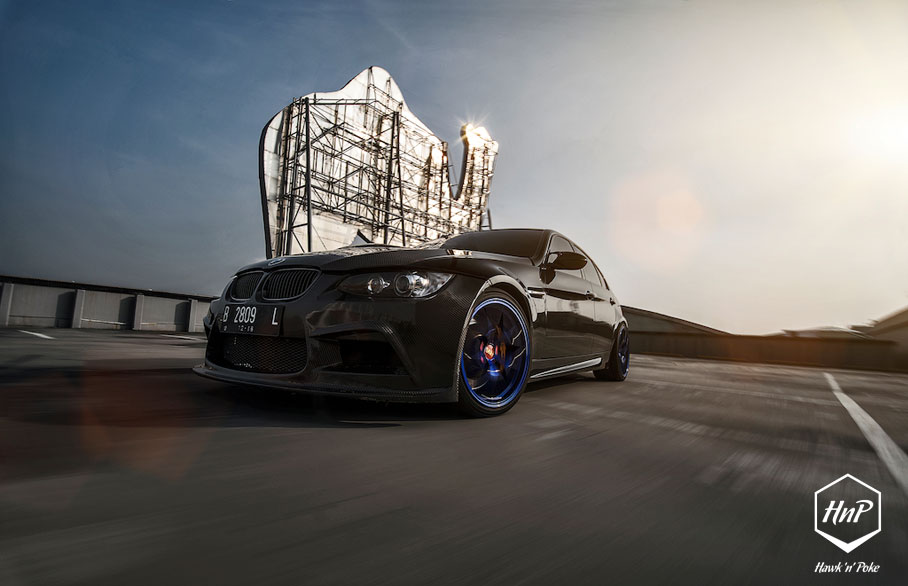 Modification Specs
EXTERIOR
Arkym carbon front kit
Arkym carbon hood
Vostreiner trunk
WHEELS
KW V3 coilovers
BBS RI-D 19″
Brembo 6-pot
ENGINE
BMW Performance intake
Viezu remap
IPE exhaust system
INTERIOR
M3 pedal set
BMW Performance steering wheel
BMW Performance handbrake
Vertue interior leather
Recommended Oil
TOP 1 Synthetic Oil (Certified by BMW)
Additional Infos
Photography by:
Winston J
Mobile: +6281932092426
Email: winston_jaury@hotmail.com
Charles J
Mobile: +6287886807762
Email: jhons.charles@gmail.com