HnP Bangkok Trip January 2014 // Part 1: The Midnight Run
We love Thailand. The amazing car builds. The spicy foods. The tremendous hospitality. Everything in the country seems so perfectly suited to us car lovers and good-food seekers. Last year we went there to visit the Bangkok Autosalon, while making friends with the Flushstyle community and doing a coverage for RWB Thailand. It was one hell of an automotive-infused trip. From Tamiya-inspired Brio to super-clean Integra's to our first-impressions with the RWBs. Memorable. And this year Winston did another trip to Thailand. Not exactly automotive-related at first. But one instagram post later his business trip turned into a series of fortunate automotive events.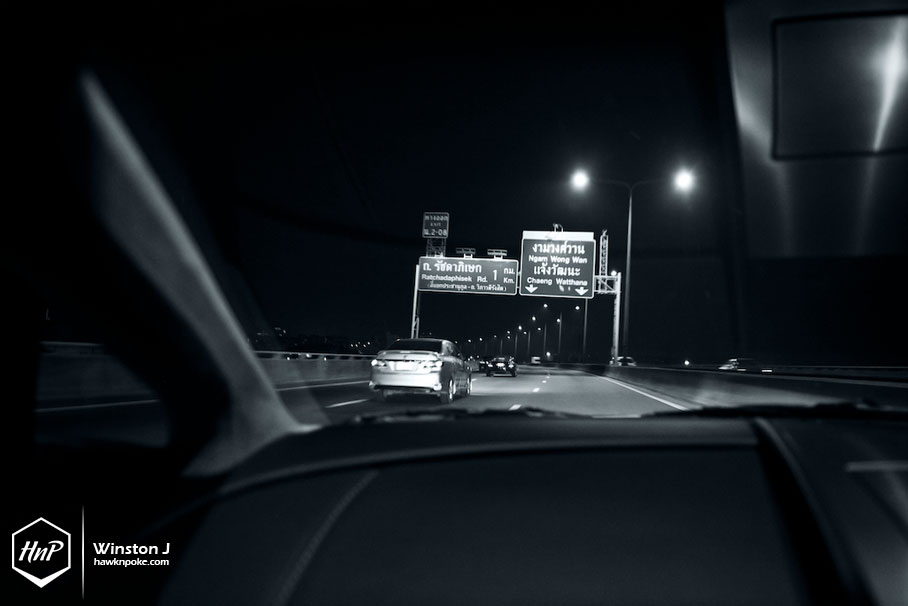 The power of social network. Early January, Winston told me that he's been planning another trip to Thailand. A short business trip, together with his spouse to source some goods for their family business. While there, he's hoping to get the opportunity to visit local automotive workshops and communities. So he posted his intentions to his instagram, while I posted about his trip to HnP's instagram. A short while later he got contacted by Paul, owner of Euromotive workshop in Bangkok who also happens to be a HnP fan; asking him to visit his shop while he's in town.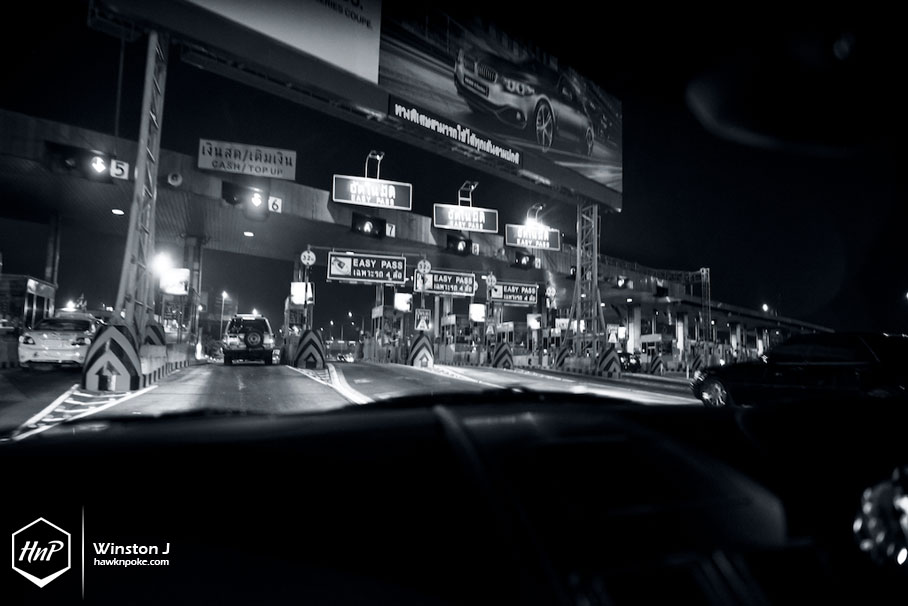 A short airline trip later Winston arrived in Bangkok and contacted Paul during his stay. The shop owner picked him up and gave him a tour to his Euromotive and RSR Automotive workshops. Euromotive is specialized in European cars (also a KW Suspension distributor), while RSR Automotive is focused on high performance cars and exotics. Detailed coverages of these workshops will be posted in a few days.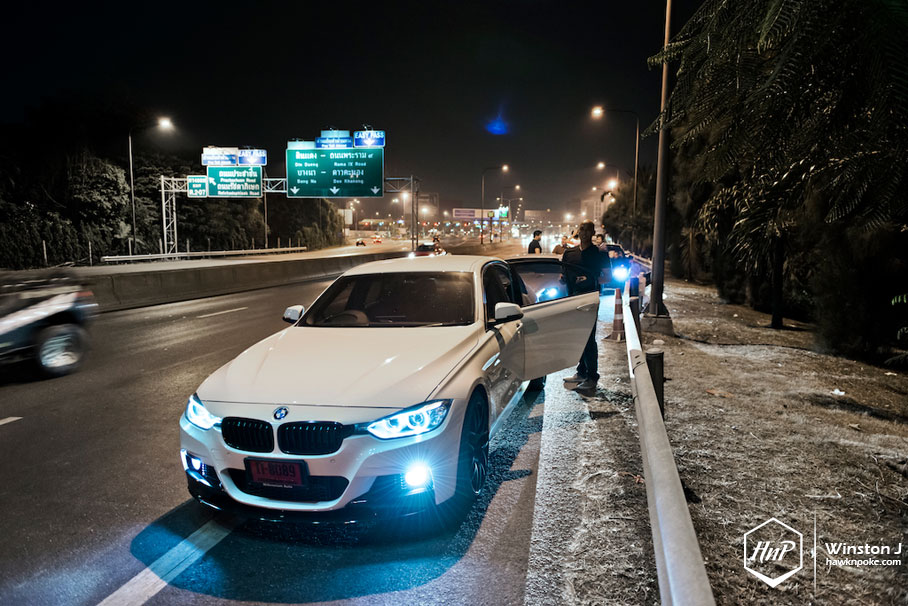 The day after, Winston got invited by Paul to join one of their occasional midnight cruises. The plan was to do the cruise from Chaengwattana Expressway to Bang Pa, an 80km stretch with friendly traffic at midnight. A heaven for car lovers. And given the stable of fleets that showed up that night, it was a night full of excitement. By the way, if you remember, pictured above is our fellow Indonesian friend's F30 – Ian, whose ride we featured during last year's trip.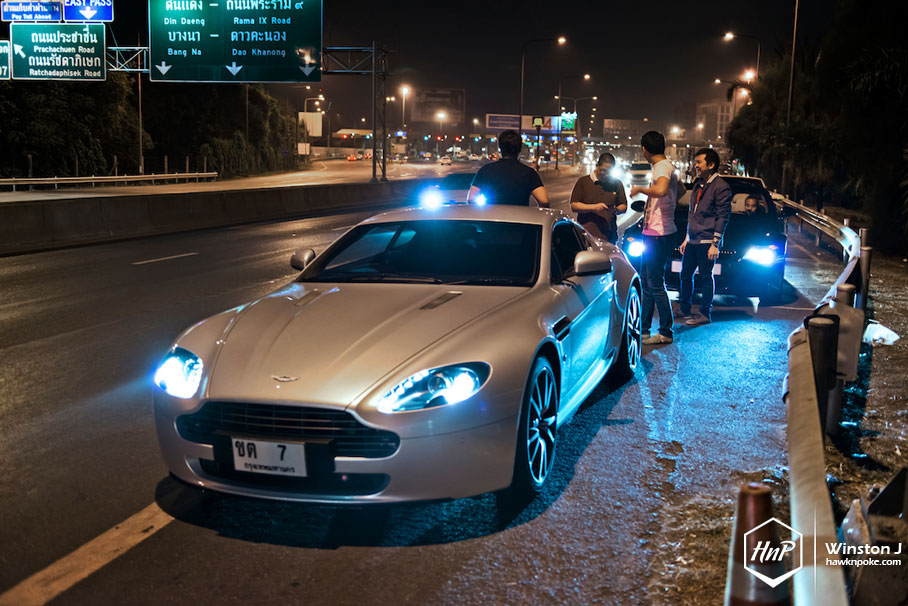 Winston started the night with a ride in Paul's Aston Martin Vantage. A glorious super coupe with addictive exhaust notes.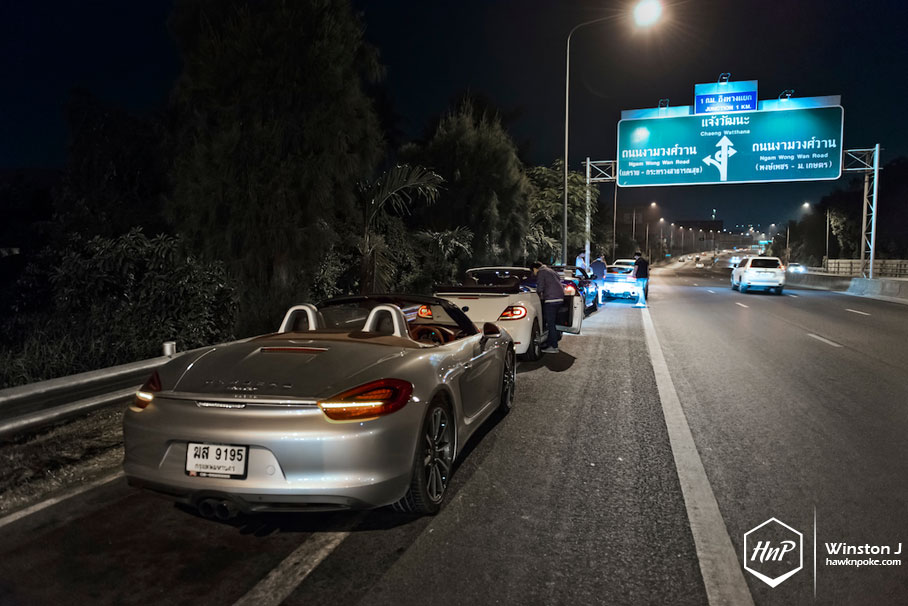 Also joining the cruise are quite a few convertibles, including the Boxster, Beetle and M6.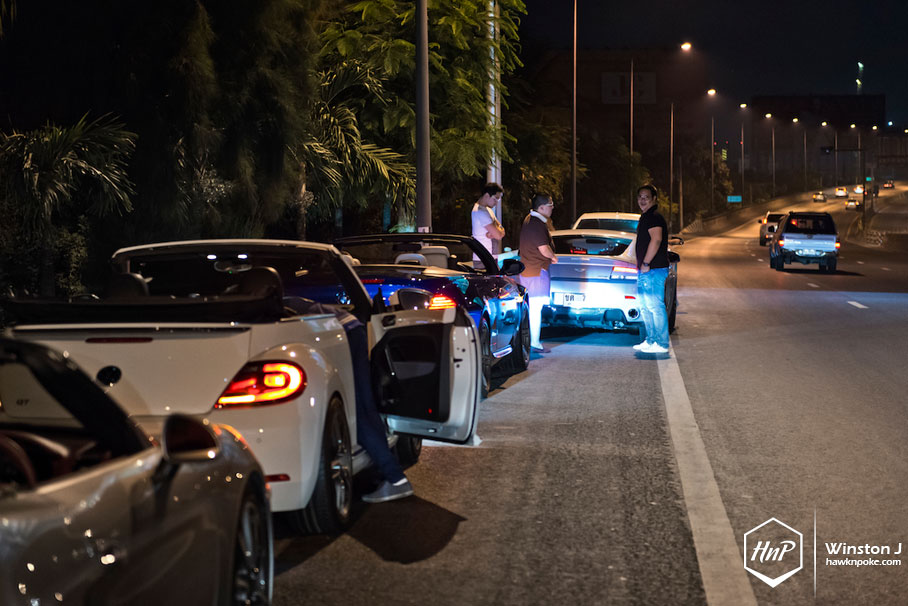 The Beetle proved to be the perfect photographer's ride to capture all those rolling shots taken later that night.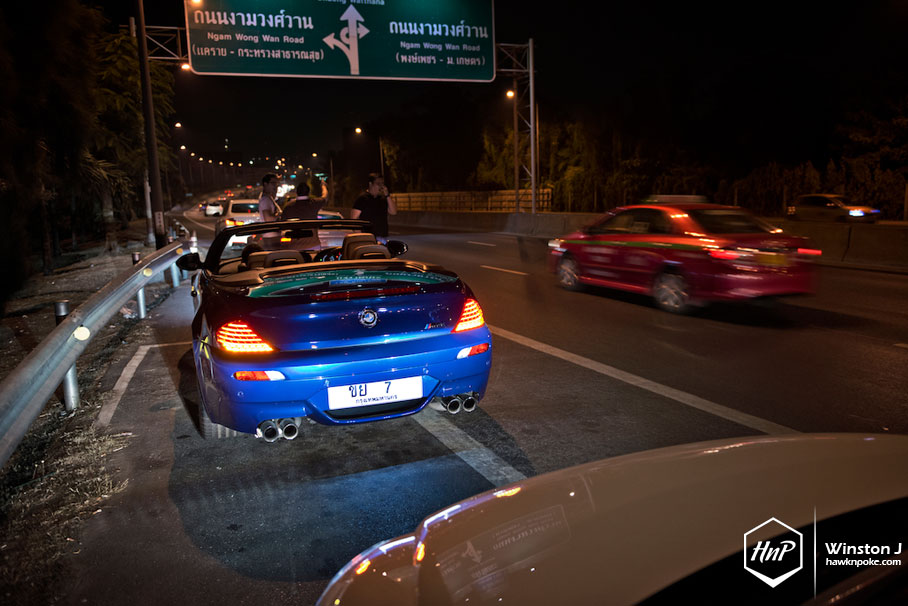 Isa's M6. Prior to the cruise, Winston has also paid a visit to his garage. A collector of several M cars and some pretty rare exotics. More about his collections will be posted in future articles.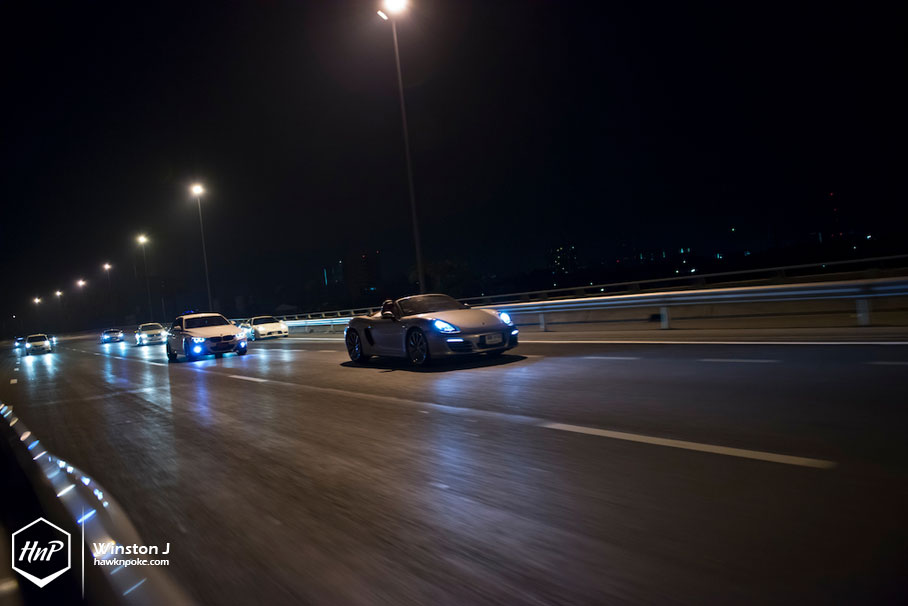 The perfect highway. Have a closer look at it yourself. Compared to our highways which are mined with potholes and puddled during the rain, this is simply a heaven for car lovers. Not to mention the bumpy highway joints that we have in Indonesia.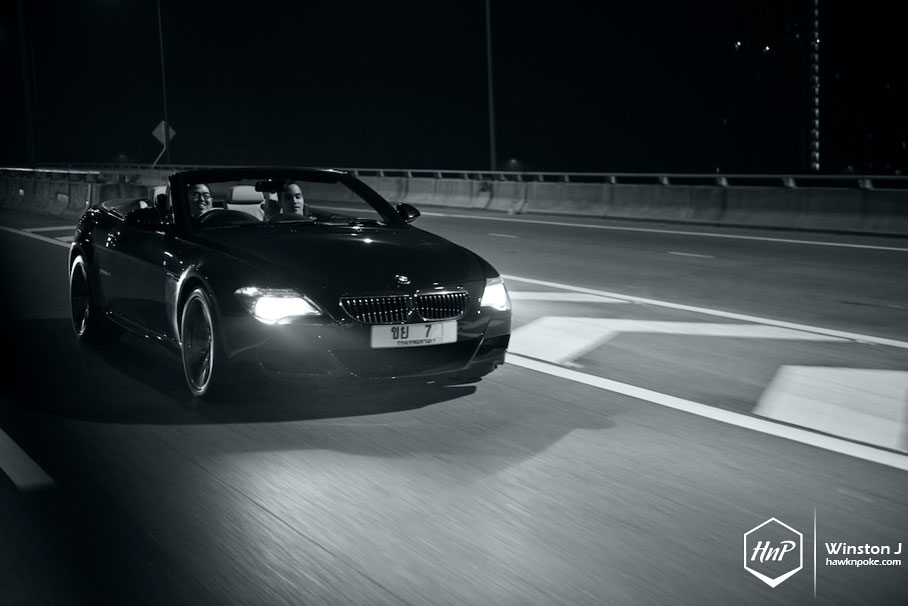 The most memorable exhaust note that night belong to Isa's M6. The V10 has been paired with a set of aftermarket exhaust to bring out meaner grumbles out of the fabulous convertible.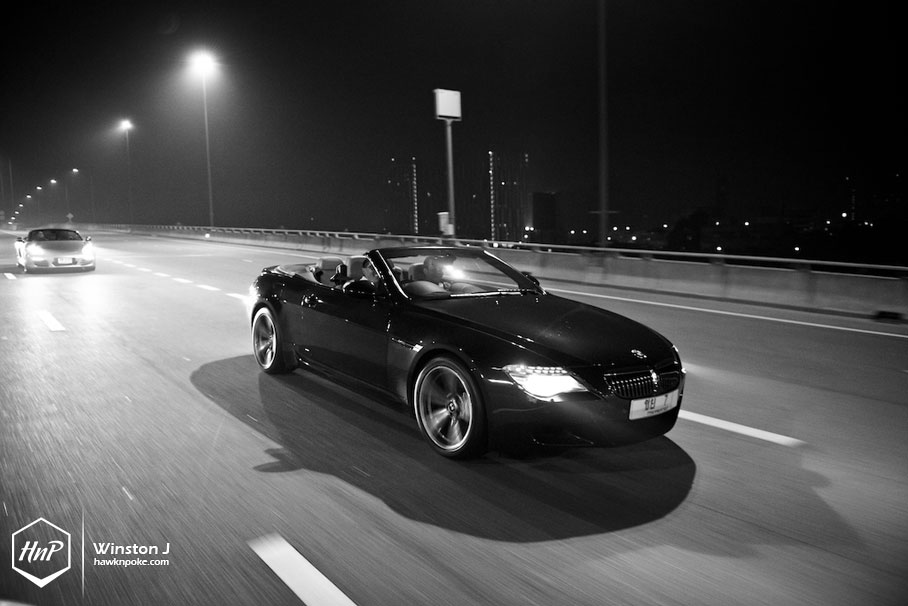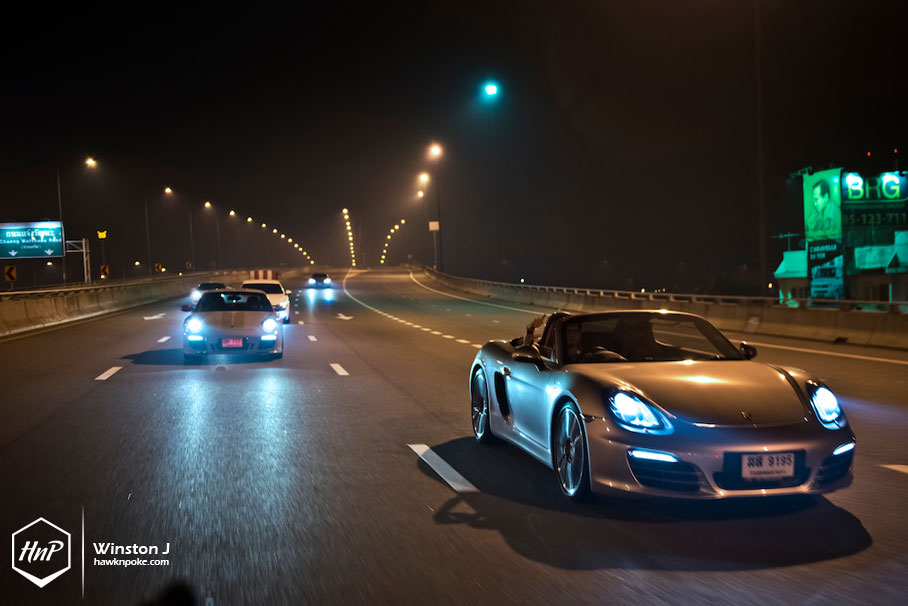 Joining along is a pair of Porsche's. One of them is the 911 Sport Classic. A true, true gem among Porsche's modern model lineup. It's the company's reiteration to the classic 911's designs. I especially admire those step-lipped 19″ Fuch wheels.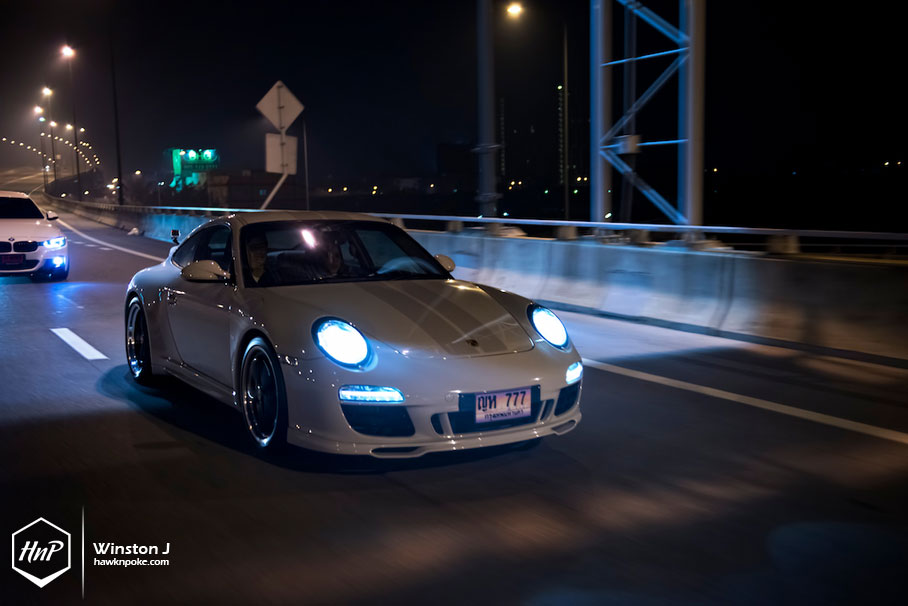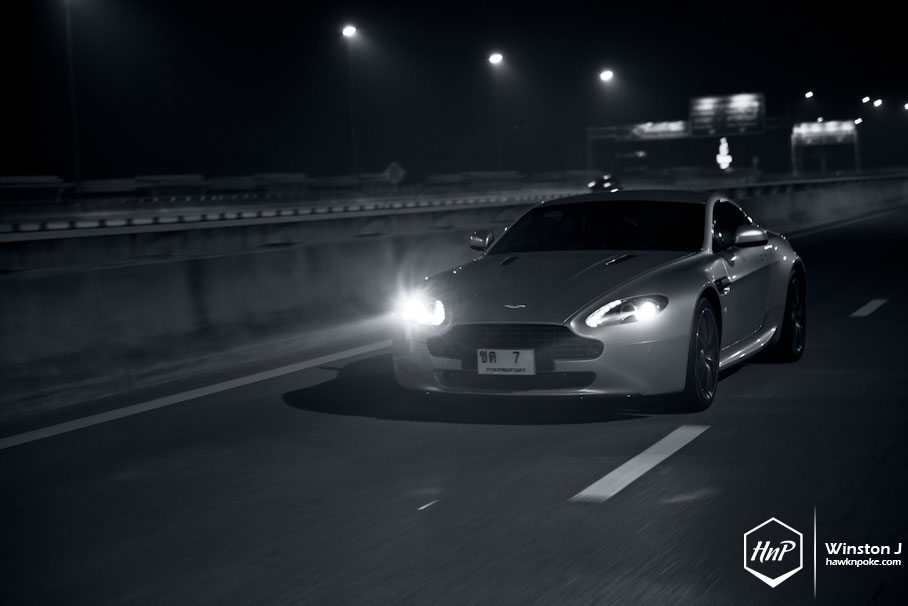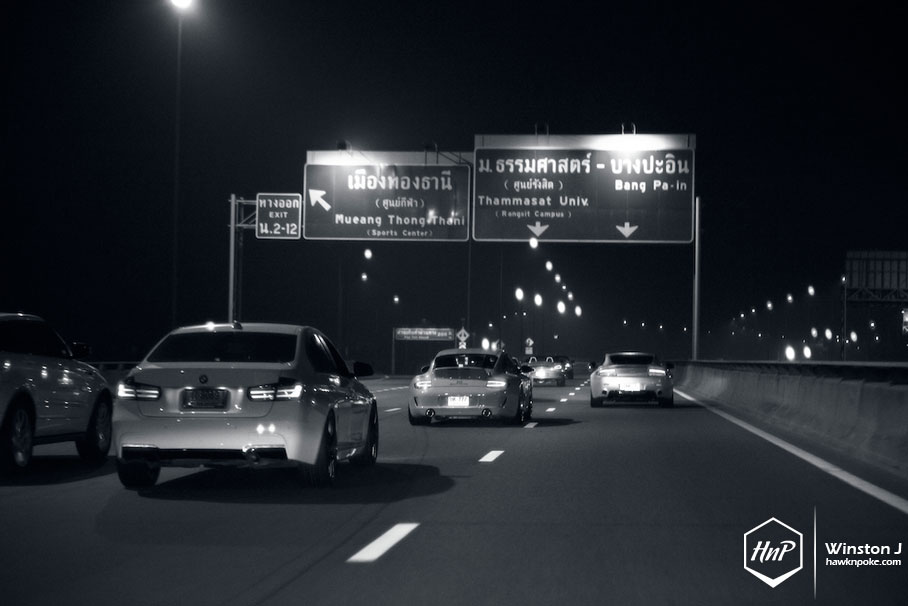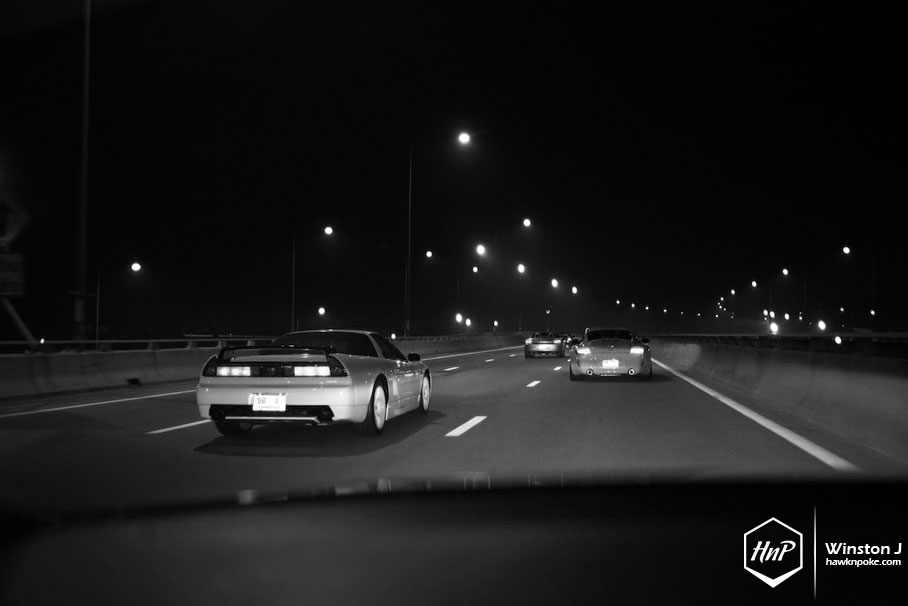 The NSX R. Another perfect example as to why we find the Thailand car culture to be so compelling. The country packs quite a lot of classic jewels – both Japanese and European. On our previous trip we have also met quite a lot of rare-in-Indonesia Japanese rides such as Integra's and Silvia's.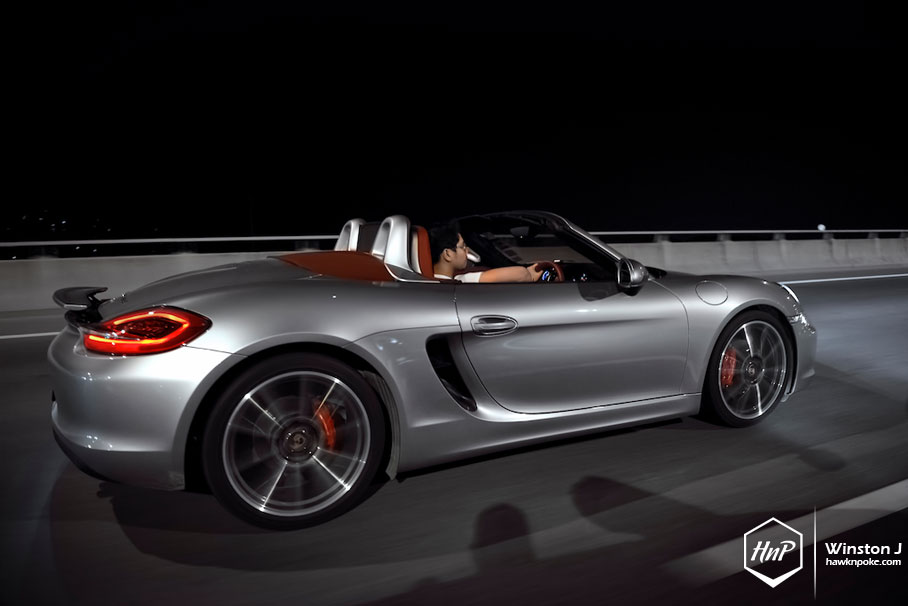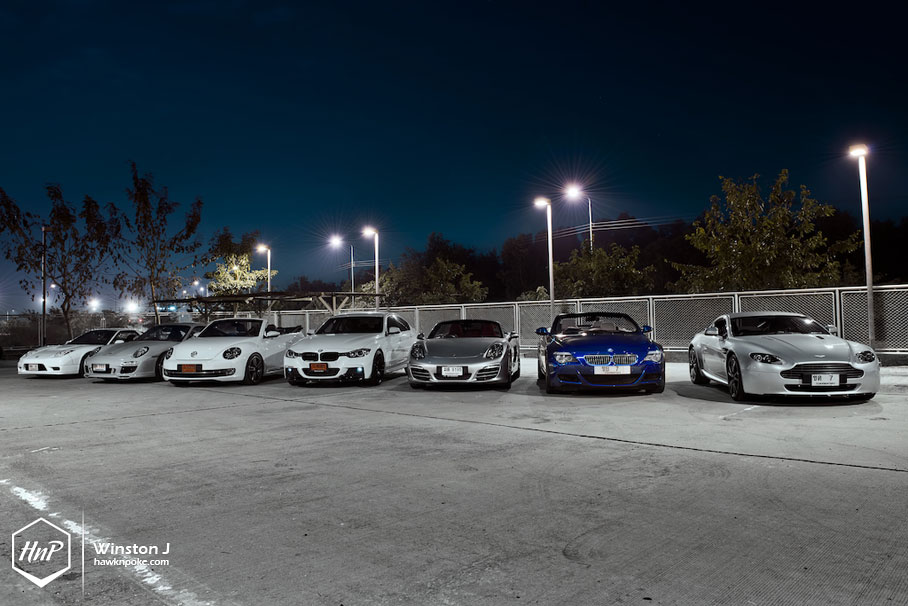 The night was ended with a photo session at the destination area. Taking a look at these great captures under such clear skies has really made me miss our sunny Jakarta.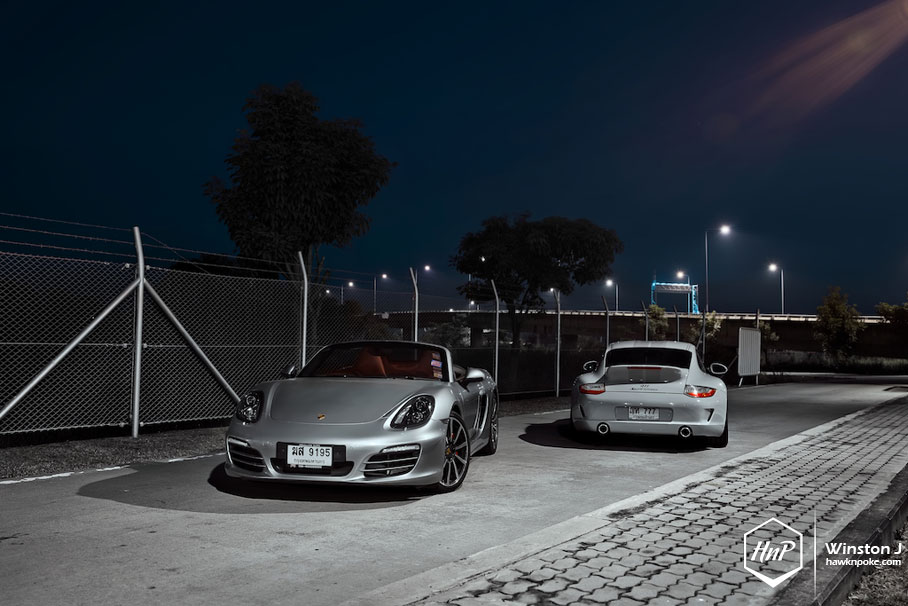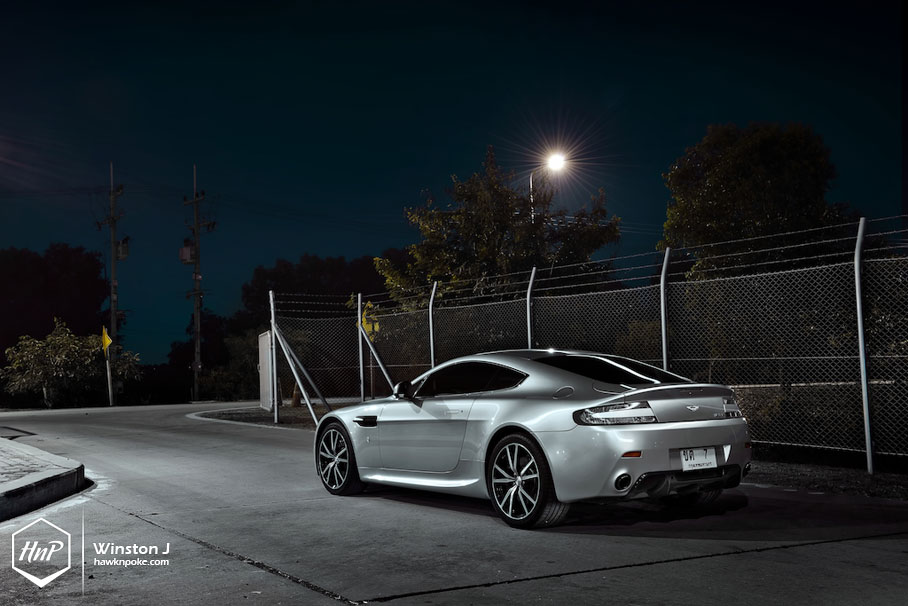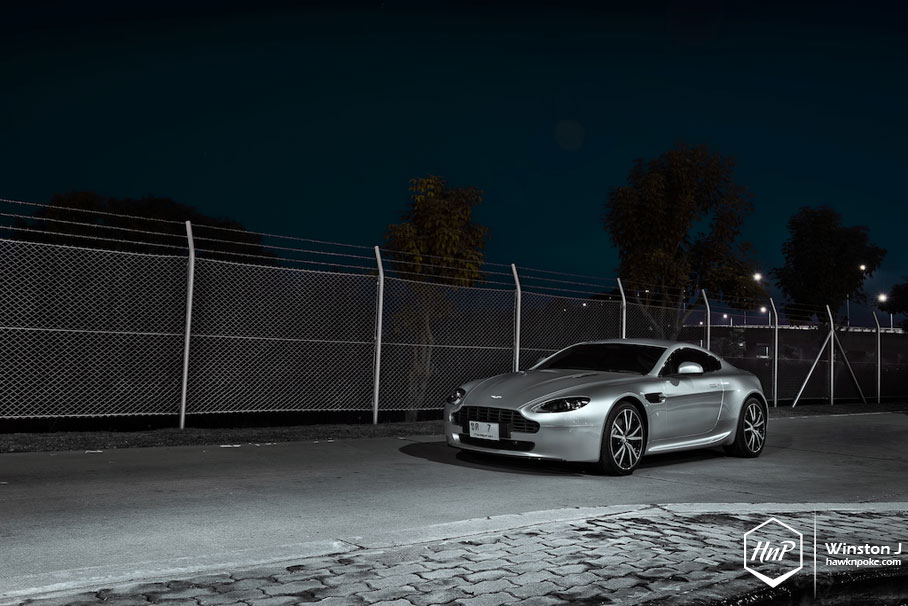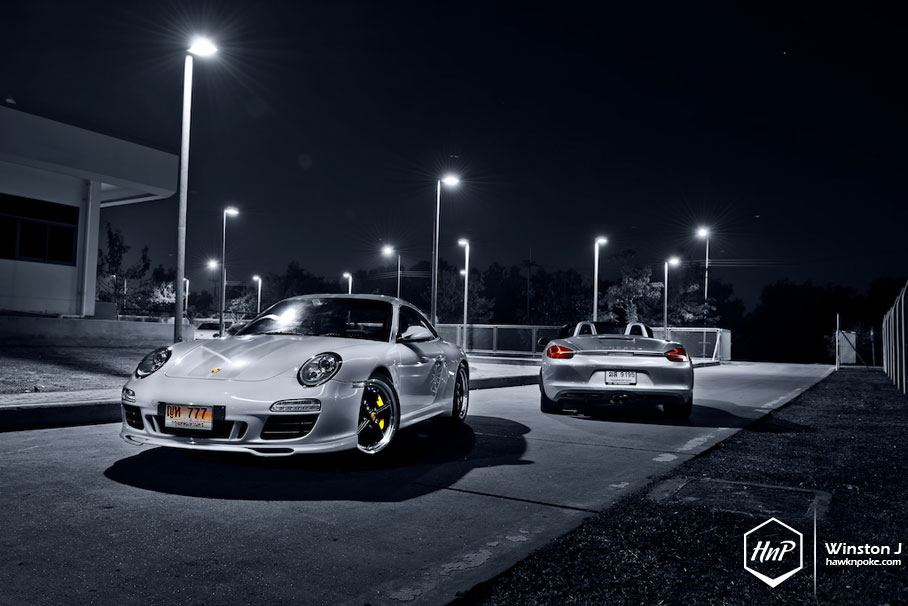 After the cruise and photo session, Ian drove Winston back to his hotel at around 1AM. Pretty late for sure, but definitely still carving for more. Rest assured, he's been invited by Paul to come along to the next gathering – with the supercars. I'll keep you updated with more captures from Winston in the upcoming posts!
Additional Infos
Photography by:
Winston J
Mobile: +6281932092426
Email: winston_jaury@hotmail.com