Show Off // F10 5 Series on MORR
Granted the F10 is one of the nicest-looking mid-size sedan out there right now (it has J.D. Power Most Appealing Midsize Premium Car 2013 award behind its back). While some other cars can take quite a few glances to get used to / admire (the Panamera for example), the F10 is a love-at-first sight for most. With its wide presence and sleek roofline, BMW has successfully transformed the 5er's bulky dimensions into one seriously good-looking sedan. Meanwhile in the aftermarket scene, a minor drop and some properly fitted wheels are the only mods necessary to make these beauties stand out even more.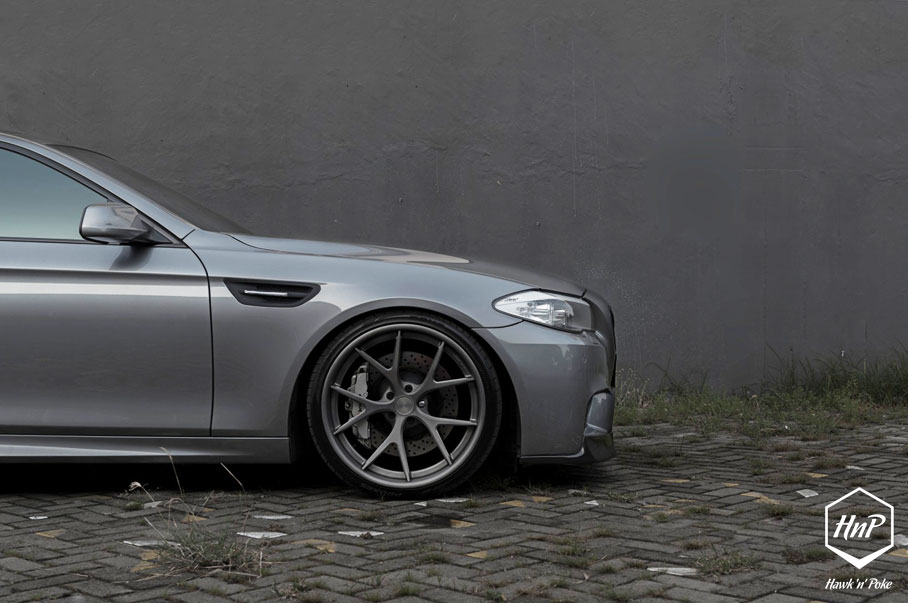 What I'm showing off today is a 5 series submitted by David, whose brother owns the Panamera from San Francisco we featured sometime ago. While F10 on gorgeous wheels are pretty common sights these days (we've featured HRE's, DPEs, ADV.1's, BC's), David's 5er is a little bit different. A closer look at those footworks reveals the staggering set of 8-piston Brembo 380mm neatly hidden behind hand-brushed 21″ forged MORR wheels. A classy combo showcasing all the different shades of grey.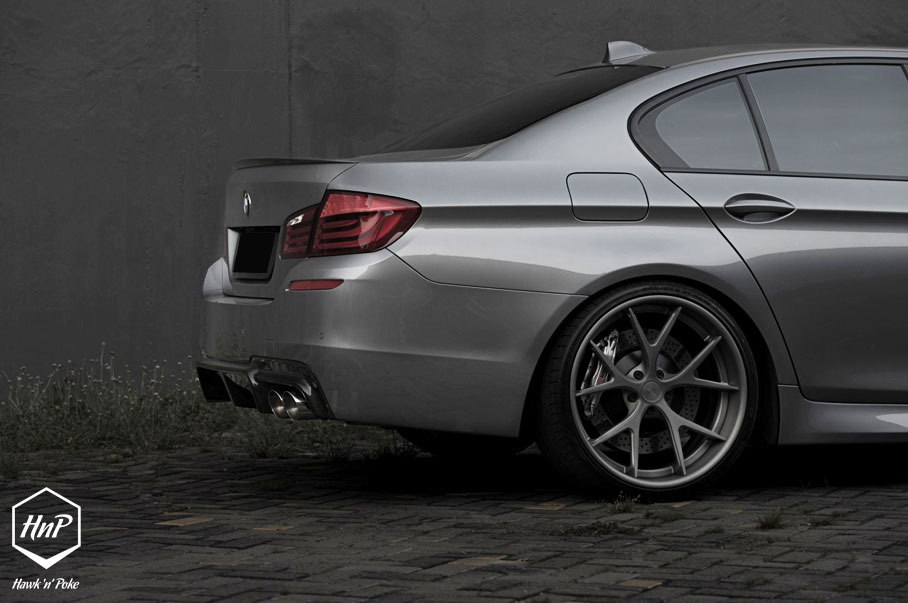 On the rears he has installed a pair of 4-pot 380mm's. Being the owner of pusatrem.com, it's no wonder that he's taking the extra mile to coat the Brembo calipers in a frozen grey color.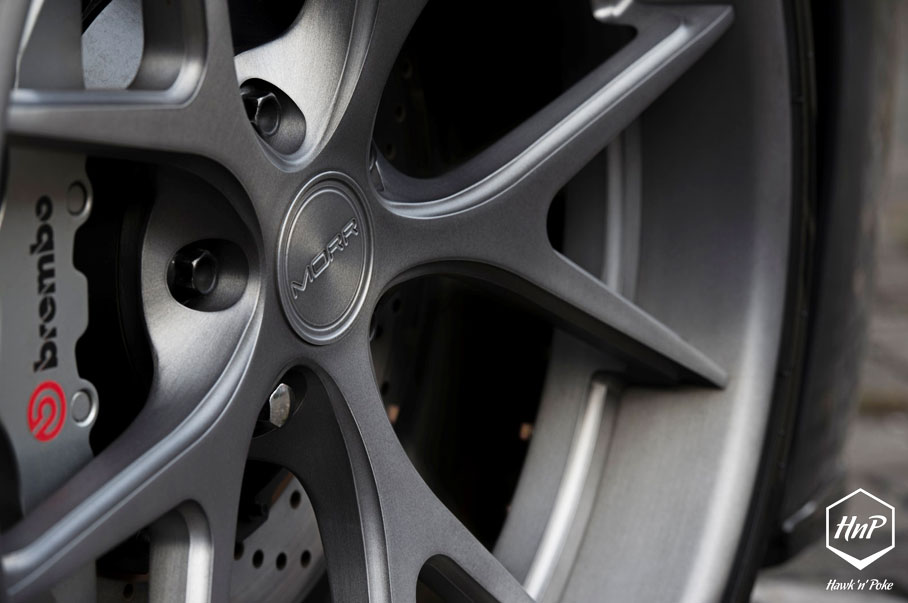 MORR wheels. A pretty rare find on our land. The only other one we've featured was fitted to an E60 5 Series.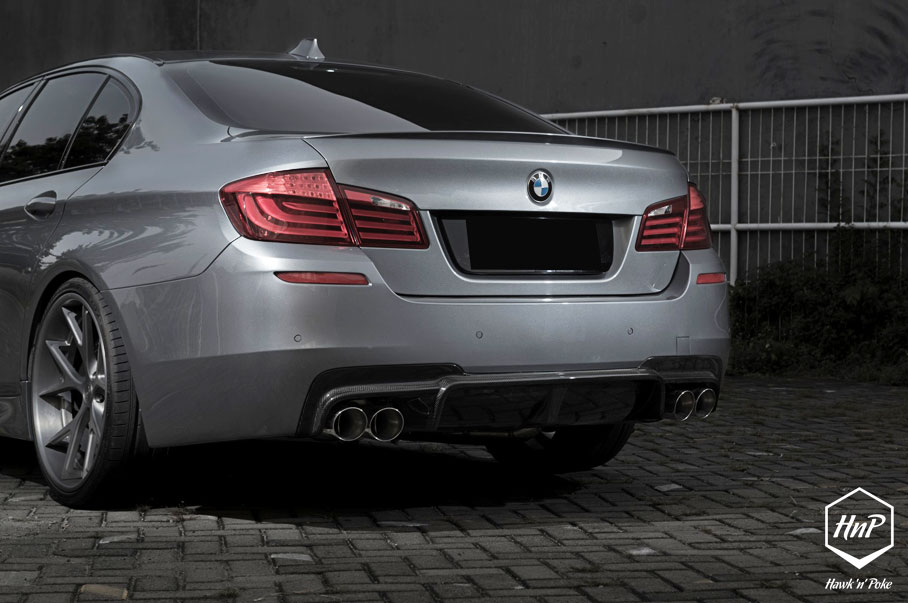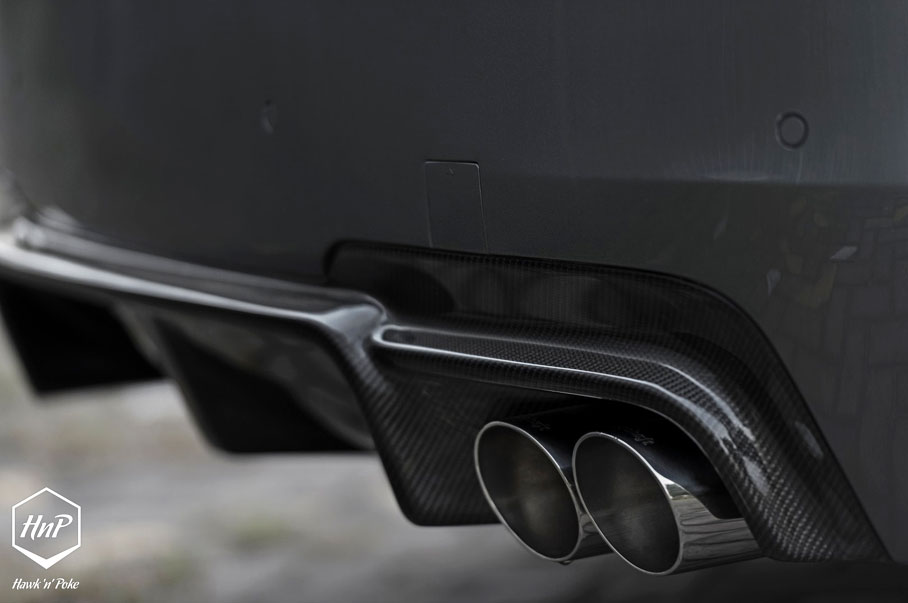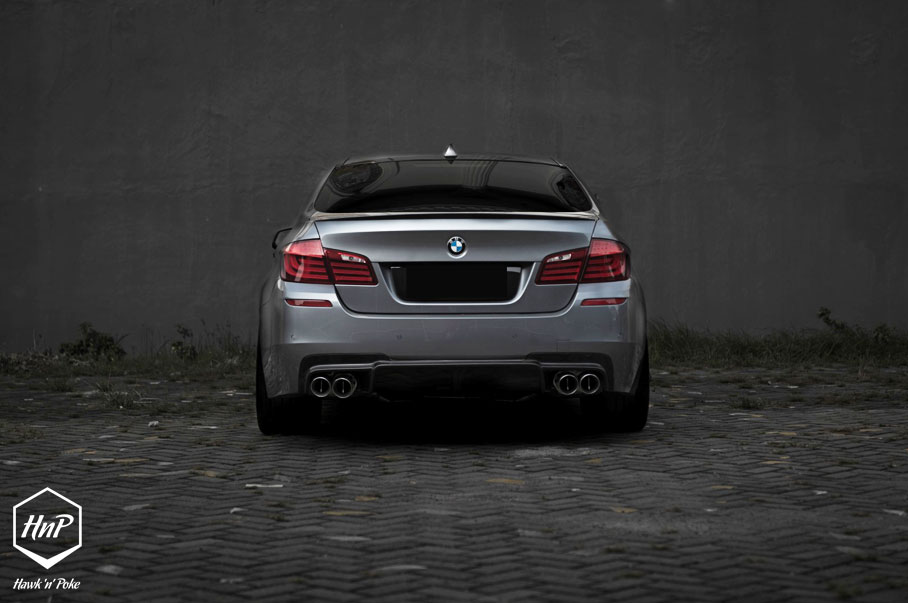 Modification Specs
MORR MS52 21″
KW V3 Coilovers
Vorsteiner Front Carbon Lip
3D Design Rear Carbon Diffuser
Meisterschaft Full Catback Exhaust
Brembo GT 8 Piston 380mm / 4 Piston 380mm
RECOMMENDED OIL
TOP 1 Synthetic Oil
Additional Infos
Photography by:
DC Liman