Show Off // Arief's RVR on Volk Racing
Every once in a while we'd come across builds that go way beyond people's expectations. Yes, we've featured Lamborghini's with carbon bodykit the price of a car. Yes we've featured rides with wheels alone costing more than $10k. But most of the time, the bottom-line of these mods contributes to only a small fraction of the car's price. So what's even more extraordinary is when we see city-car builds that goes way beyond the car's league. Such as the RVR / Outlander we are showing off today.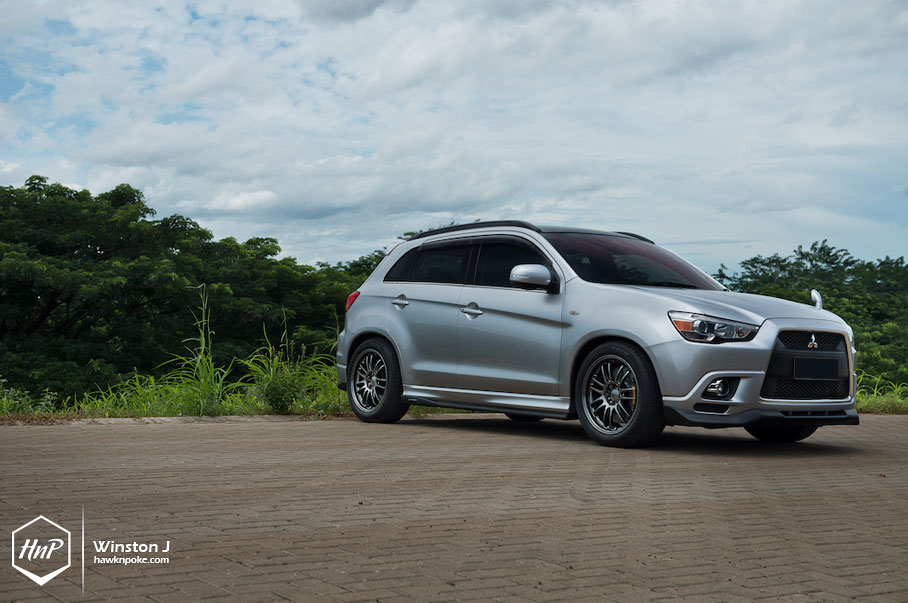 Contrary to popular beliefs, HnP team is still actively seeking after city cars to be featured on the site. We've featured the Juke on TE37 before, the K20A Jazz, CCW Jazz, and many more. We appreciate not only the type of car the owner start with, but also the parts used in the build. Far too often we've see city cars fitted with fake wheels and stick-on Brembo calipers (whoever made these jokes I admit is a genius but sorry I can't stop laughing everytime I see one of those). So when I meet Arief and his RVR fitted with original RE30's and 6-pot AP Racing brakes, I knew his build deserves to be shown off on the site.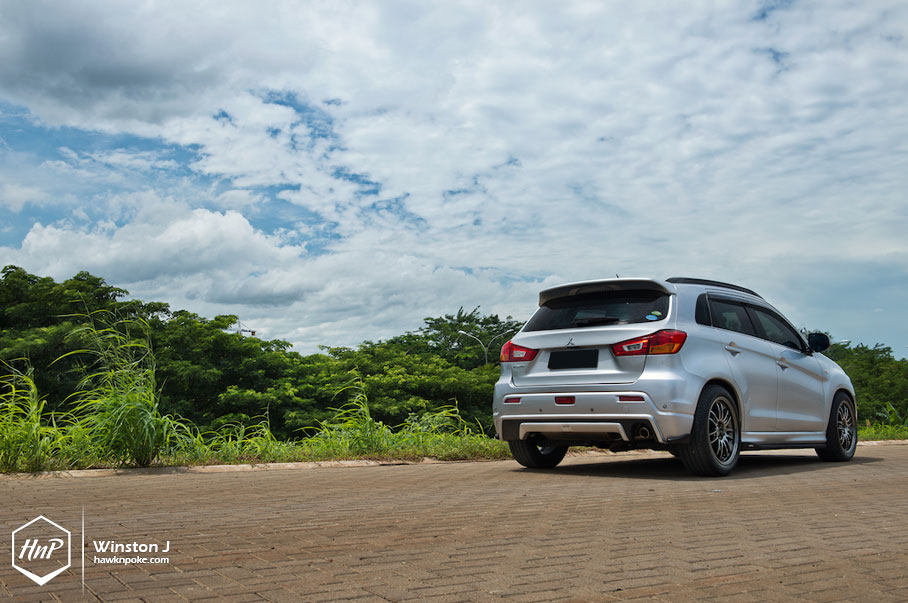 How could someone be so willing in modifying Mitsubishi's humble crossover? Short answer: Arief's other ride is an Evolution X. Eventually getting tired daily driving the modded Evo X all across Jakarta's traffic jams (and floods, I believe at this moment), Arief decided to get his hands on the Evo X's little cousin: the RVR. So he keeps the Evo for the weekends while relying on the RVR for daily trips. With a lot of parts that can be shared between the Evo and RVR, Arief slowly started bolting-on quality mods onto the crossover, transforming it into one mean-looking sporty ride.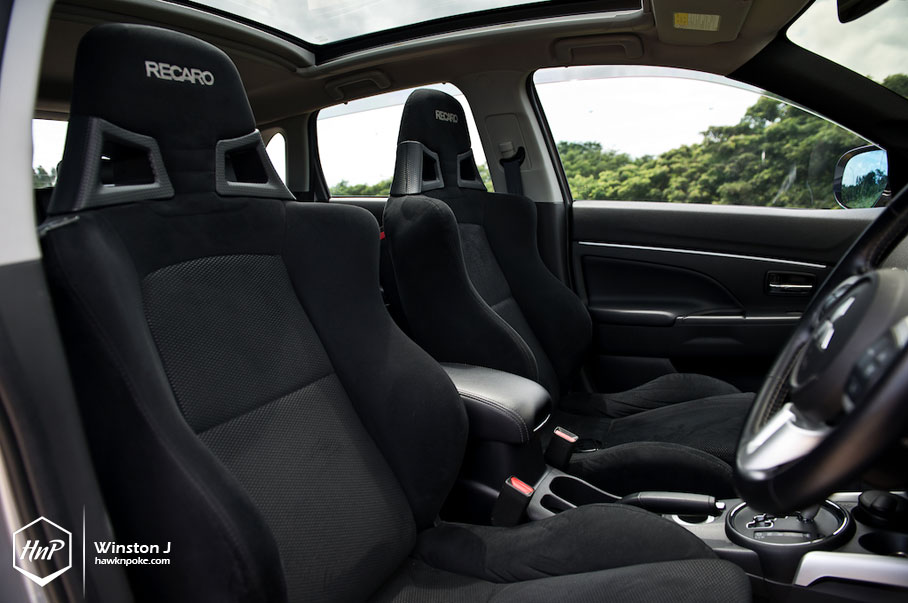 Evo X seats, Evo X steering wheels, Evo X strut bar, quite a number of Evo parts have he fitted on to the ride. Coupled with the DAMD bodykit and fantastic wheels setup, I can't stop admiring the Japanese combo Arief has successfully fitted. Among his future plans are to install more carbon details and purchase another set of wheels once he gets bored of the RE30.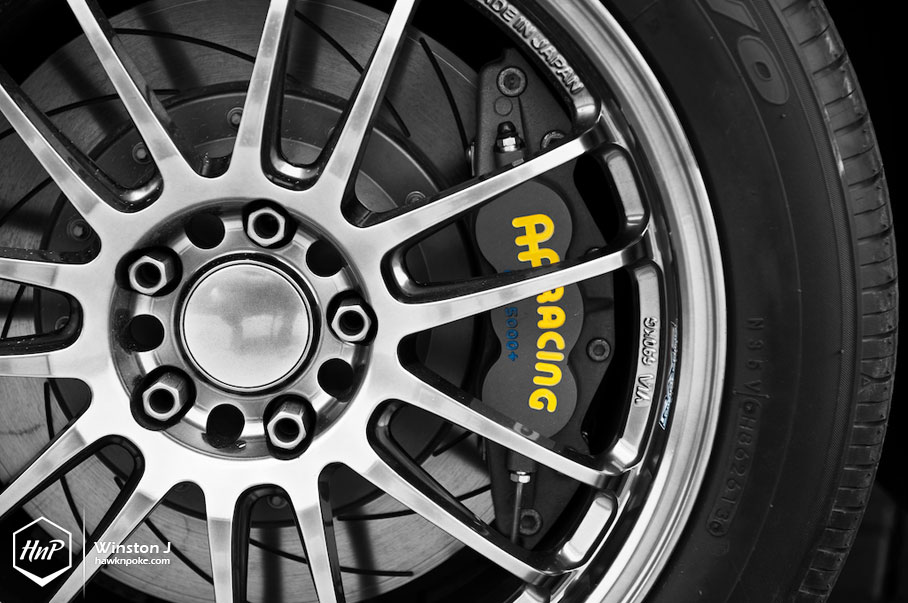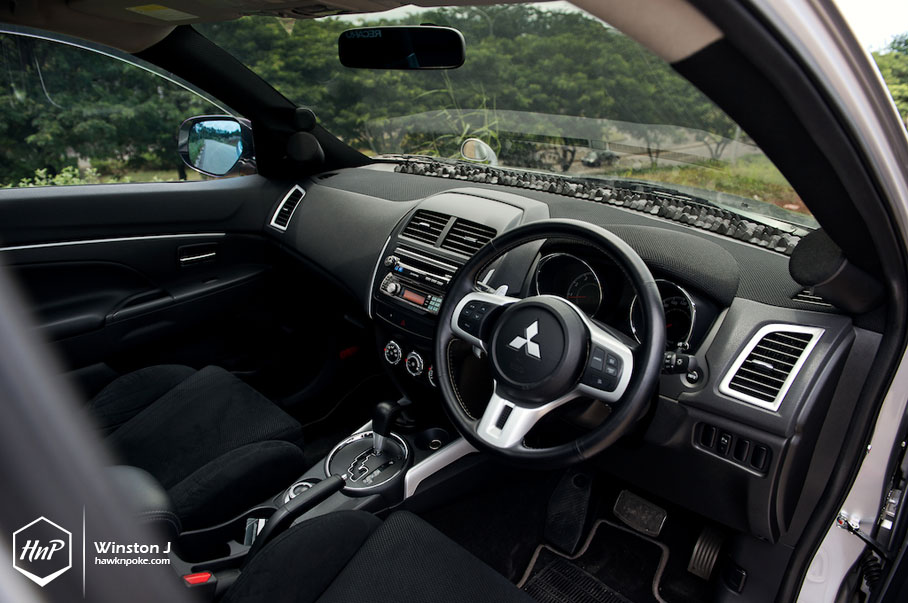 Modification Specs
ENGINE
Supercircuit Header
KNN Replacement Filter
HKS Oil Cap
INTERIOR
Recaro Evo X OEM Seat
Evo X OEM Steering Wheels
Coltspeed Blue Rear View Mirror
Ralliart Titanium Pedal
OEM RVR Floor Mat
OEM RVR Door Sillplate
EXTERIOR
DAMD Design Bodykit
Coltspeed Blue Wide Mirror
OEM RVR Sidevisor
WHEELS ETC
Volk Rays RE30 Formula Silver 18×8.5 ET30
Toyo Tranpath R30 235/50/18
Enkei Sport Lugnuts
AP Racing Pro5000 6pot 362mm
Koni Shock Absorber
APM Spring
Evo X OEM Strut Bar
AUDIO
Alpine F1 Status Headunit DVI-9990e + PXI-H990 Processor
Focal Utopia Be 3way Speaker
Focal Utopia Be 33WX2 Subwoofer
Ramm Audio Hybrid Tube Amplifier
Dominations ES Monoblock Amplifier
HIH Volt Step Up Regulator
Tchernov Classic XS & Classic IC RCA Cable
Tchernov Classic bi-wire Speaker Cable
Pitch & Timbre Power Cable
RECOMMENDED OIL
TOP 1 Synthetic Oil
Additional Infos
Photography by:
Winston J
Mobile: +6281932092426
Email: winston_jaury@hotmail.com