Profound Warrior // Richard's Aristo on BC Forged
The road less traveled. As you might've already noticed, most of the cars featured on our site have always been equipped with bolt-on made-for-a-specific-model aftermarket parts. Proper. Neat. And more importantly reliable. Whether it'd be a set of Kahn bodykit or iND custom painted parts or even the GT86 bolt-on turbo kit. We love all of these mods because they don't compromise quality in customizations. Produced under OEM or even better quality standards, they truly define the idiom of "upgrading a car". But then there's also a different side to the coin in the world of customizations: the custom-parts route. From owner's creative ideas to workshop's drawings to final executions. Challenging. Time consuming. But also that extra bit more exciting. Let me introduce you to Richard. This is his journey in transforming a base Aristo into one of Jakarta's most staggering VIP warrior. Yes, a custom-parts route it was that he took, but a properly neat one as well.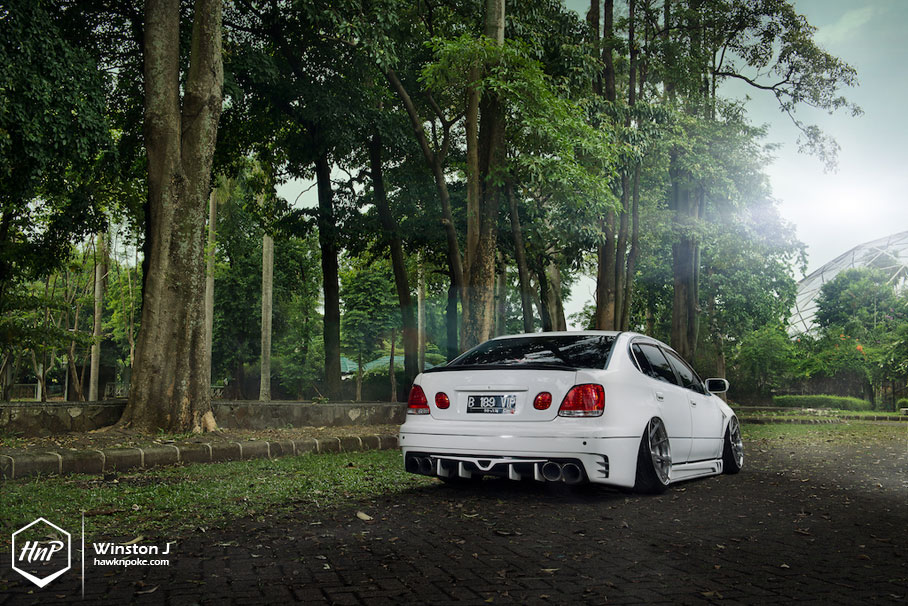 Introduced by Toyota in 1997, the Aristo (Lexus GS) was built upon Toyota's HPS (High Performance Sedan) concept car. Even the base model was equipped with a 3.0L engine; while its top of the range model was gifted with a mouthwatering 4.3L V8. It was definitely Toyota's answer to those consumers wanting big sedans with big power. Undoubtedly prestigious and powerful, the platform became a popular choice in the aftermarket modifications world, especially the VIP scene.
Unfortunately though, only a handful of these platforms have ever arrived on our land.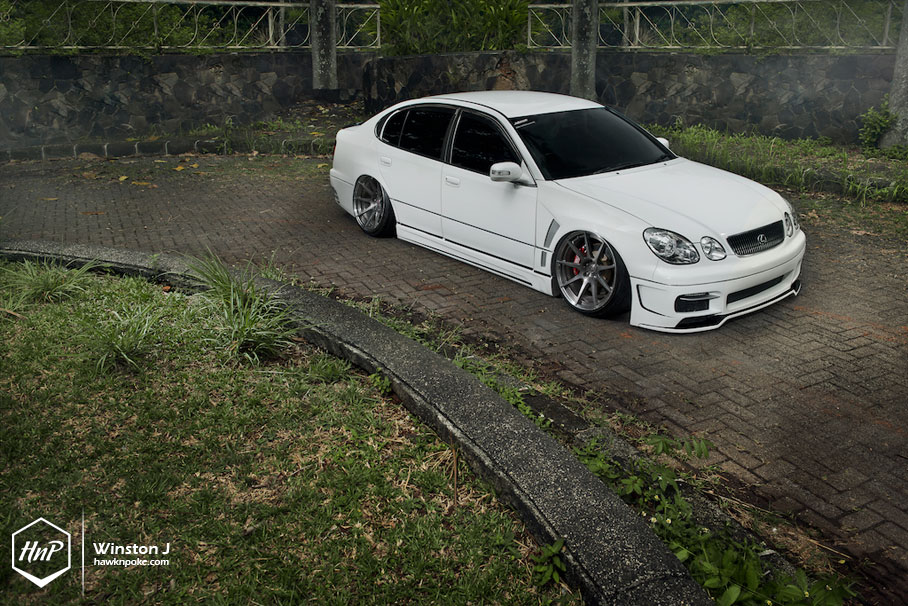 How did all these VIP scenes get started? Well, some say we should take a time travel back to Japan's 1990s era, where the scene was starting to bloom over there. Bothered by the police's crack down on street racing vehicles, whereby modded vehicles were obviously spotted through their GT wings and exhaust sounds, modificators started to seek out other ways to customize their rides. Where did they end up getting their inspirations from? The Yakuza. Often found driving large black sedans with oversized expensive wheels, Japanese modificators started exploring these ideas deeper and has such birthed the VIP-style mods we know today. Slammed, tucked, and classy.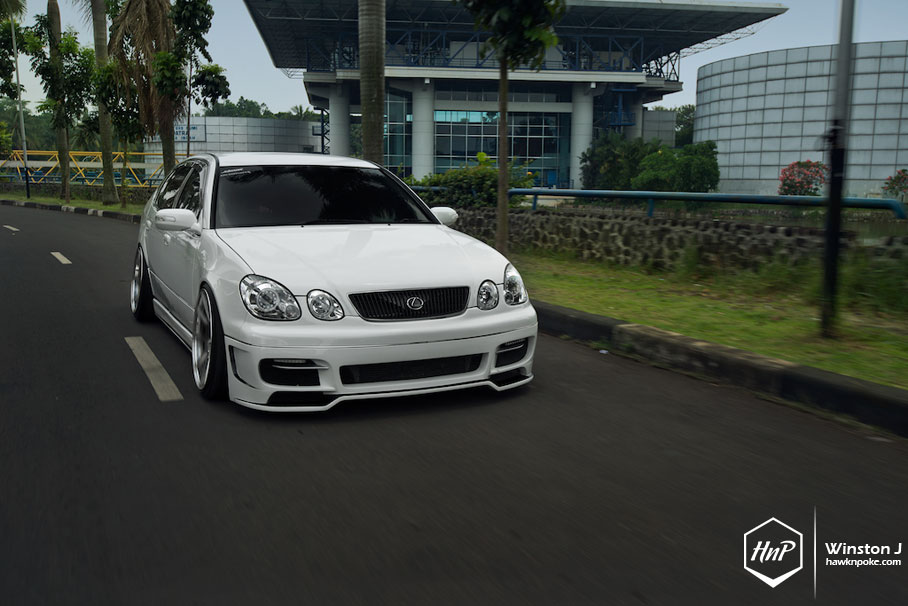 Since early on during the build has Richard planned to turn the Aristo into one VIP warrior. Brilliant body shop was then chosen to transform his profound ideas into this physical work of art. By going through hundreds of pages of VIP magazines has Richard managed to gather his ideas in building the custom bodykit you see today. A combination of some favorite aspects he picked from aftermarket parts, added with his own creative ideas. A true essence of automotive customization.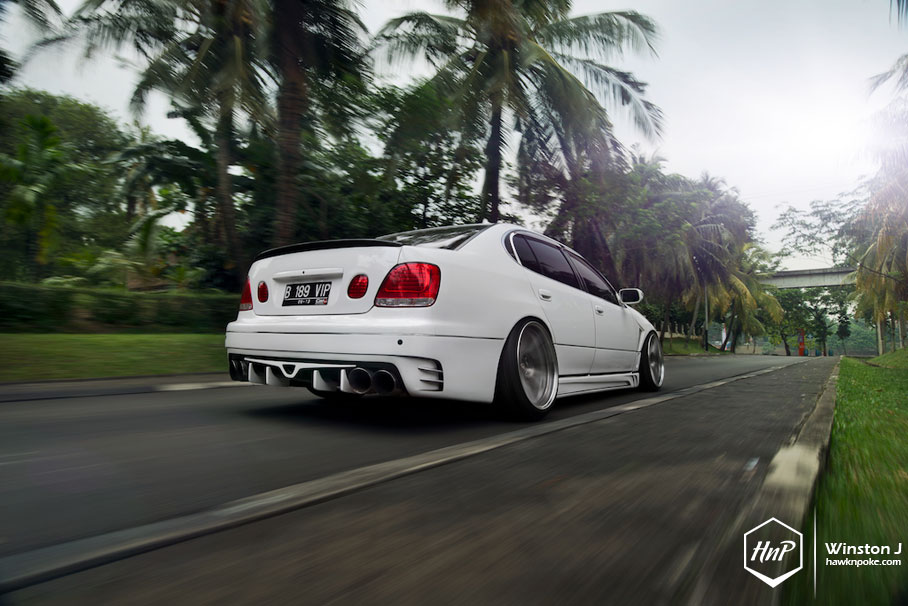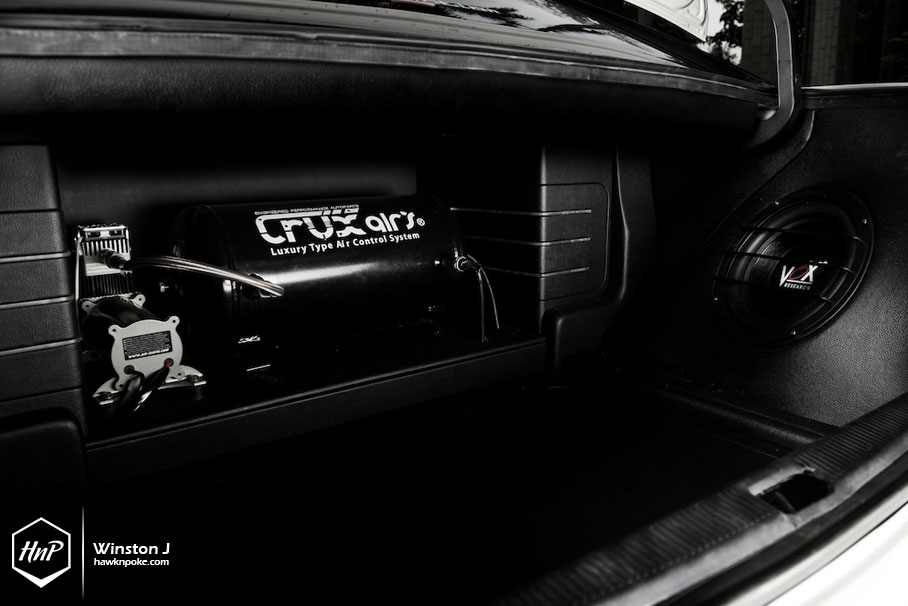 Adjustable coils mated with an air suspension system. The Crux air management system combines the flexibility of air ride with the safety of a coils setup.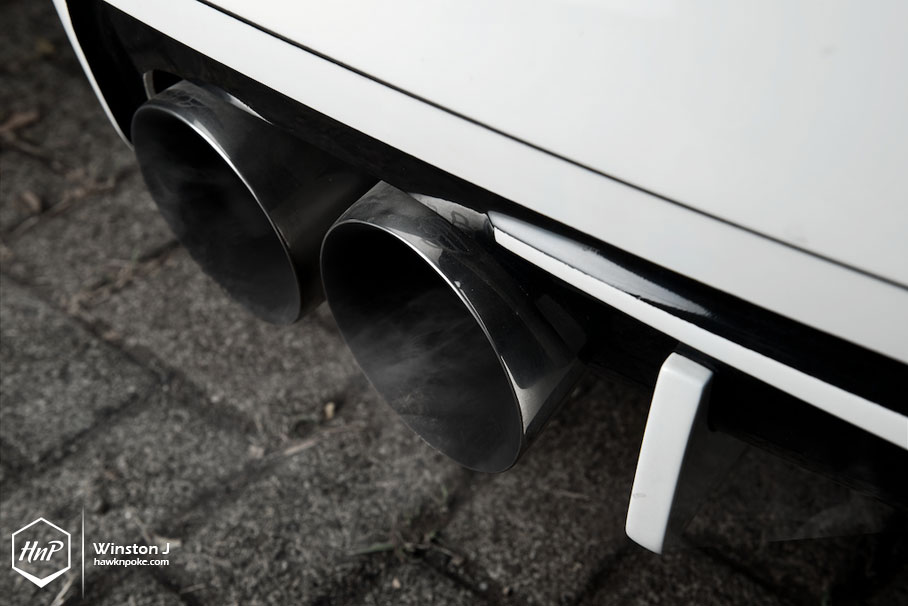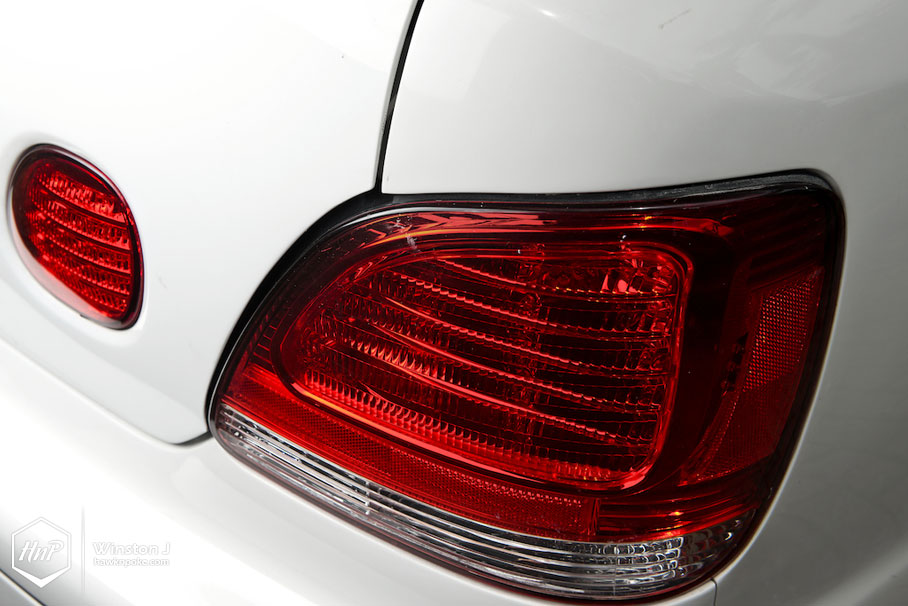 Apart from the outrageous bodykit, exterior-wise Richard has also facelifted the Aristo's lamps to freshen up the look of the VIP ride.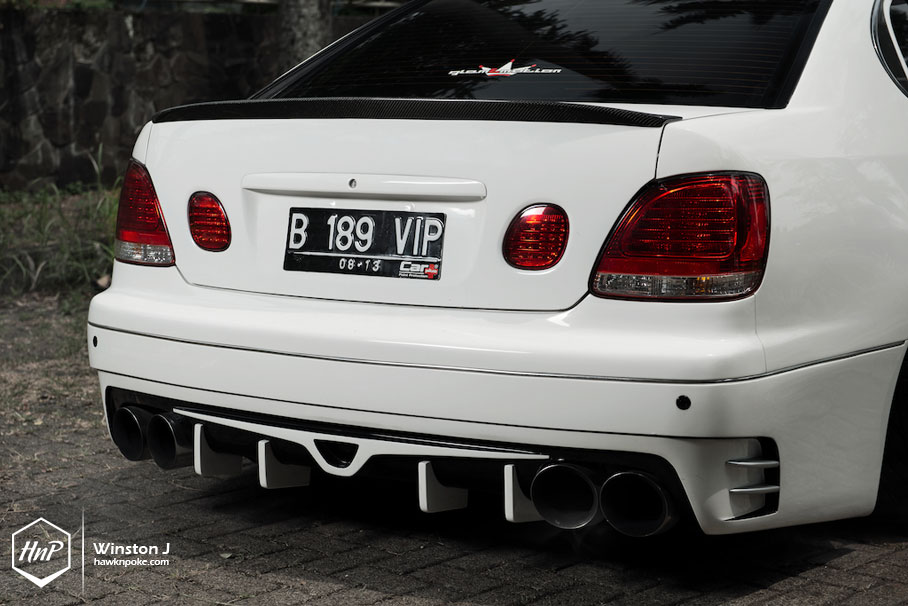 If you look carefully at those diffusers, you might notice the contrasting black-white paint scheme that Brilliant has done to the car. Giving a much nicer depth to the bodykit.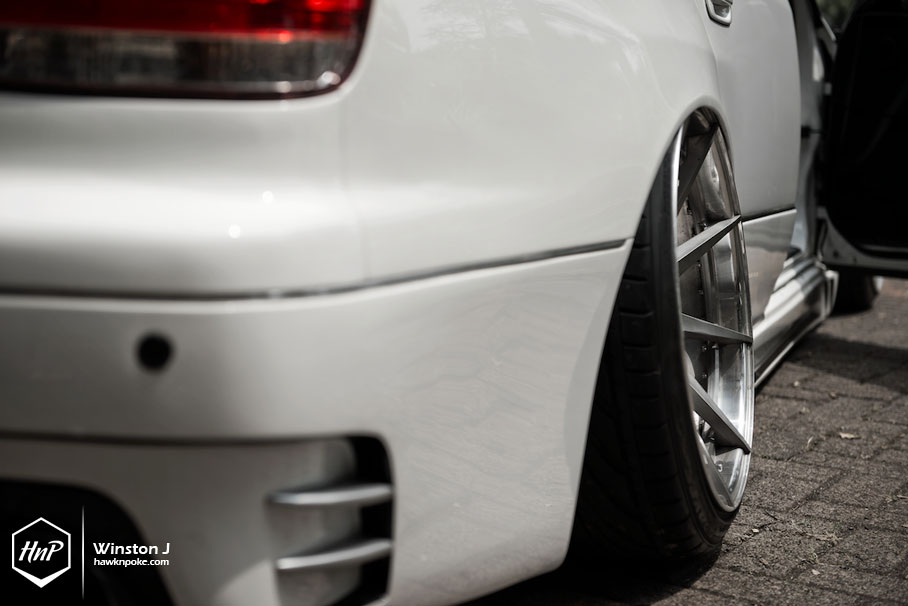 Measured to perfection, these custom sized wheels were order before the bodyworks were done. So all the fender works have been adjusted and sculpted around the wheels, achieving that perfect-fitment you see. Much like how Nakai-san works with his RWB fenders.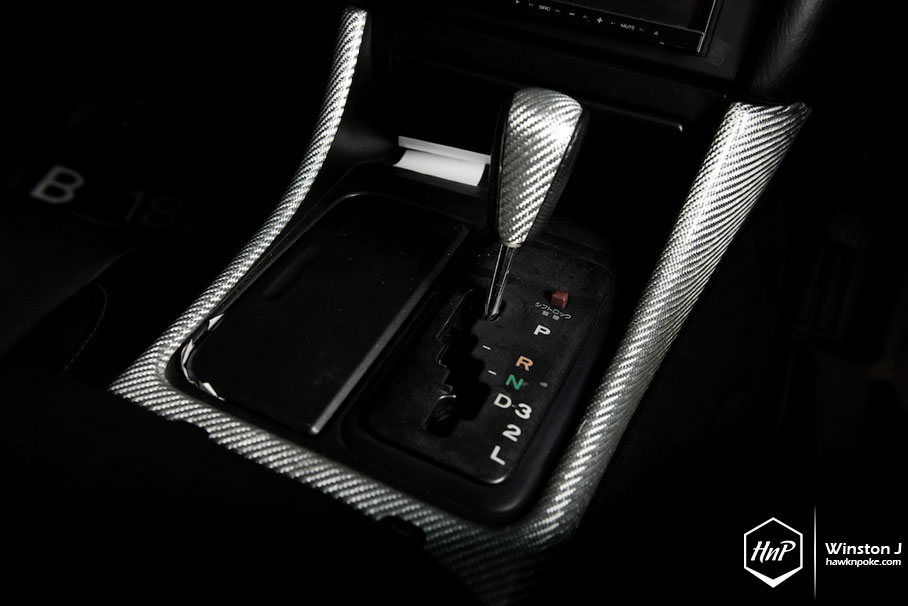 Interior-wise, Richard has installed a set of silver-carbon trims all around the cabin.
Carbon to remind the passengers as to what's still residing under the bonnet: the powerful 3.0L turbo 2JZ-GTE.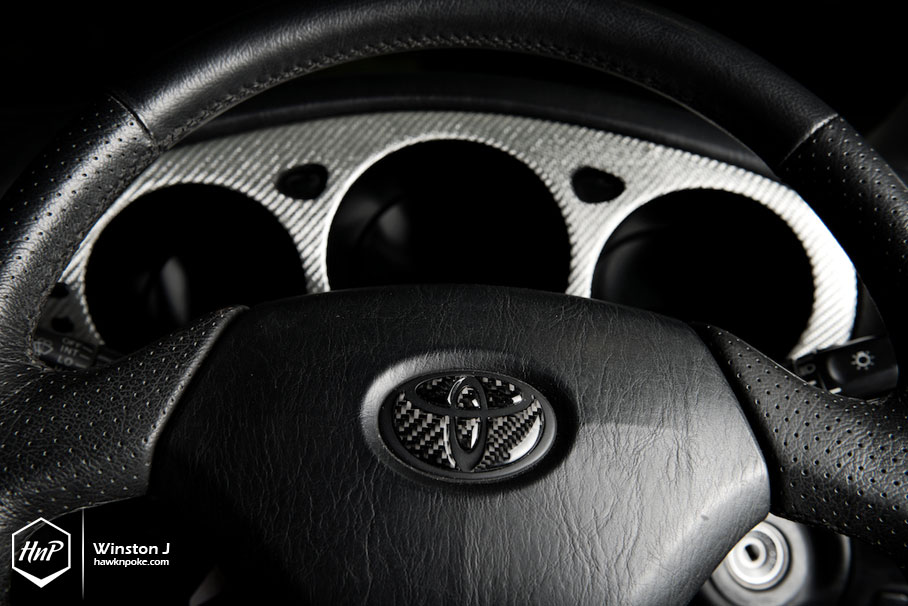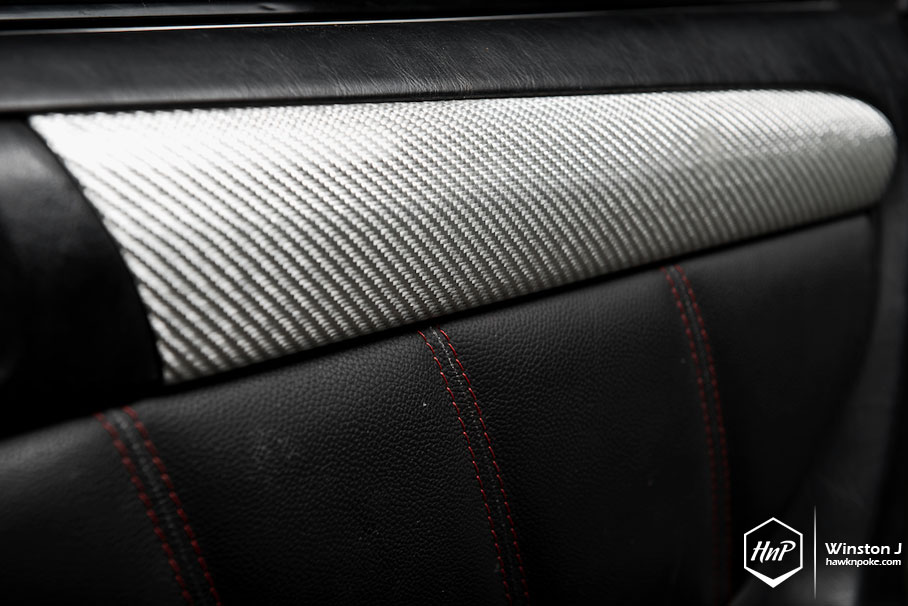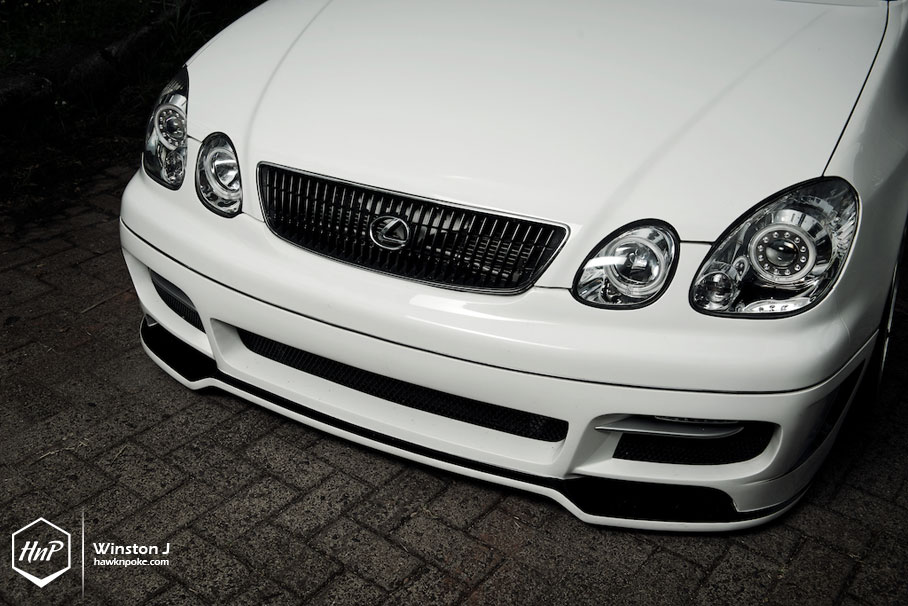 Front headlights have also been replaced with projector ones, giving a much modern look to this early 2000s Toyota.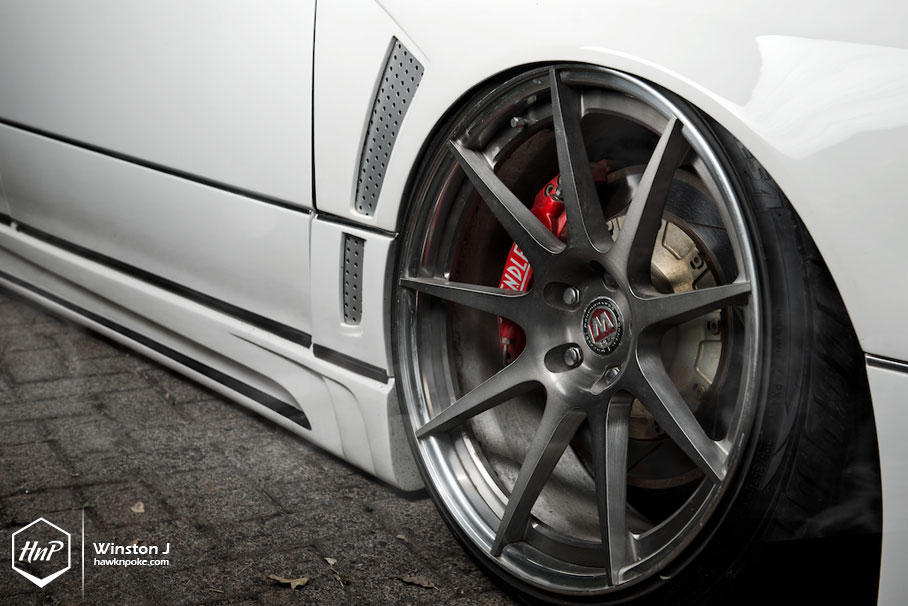 Daring yet very neat custom body works. It's easy to see why Richard's Aristo is still one of my favorite VIP builds in town, despite my love for bolt-on mods.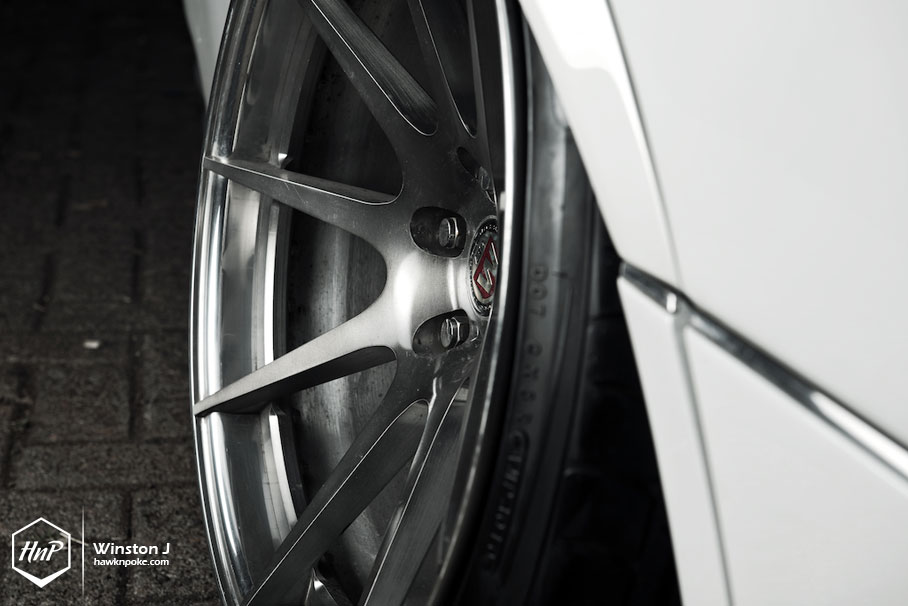 While most VIP builds revolve around deep dishes, Richard decided to twist things up a bit by installing these super deep concaves instead. Mated with Endless big brake kits, they have become the proper compliment to the VIP look.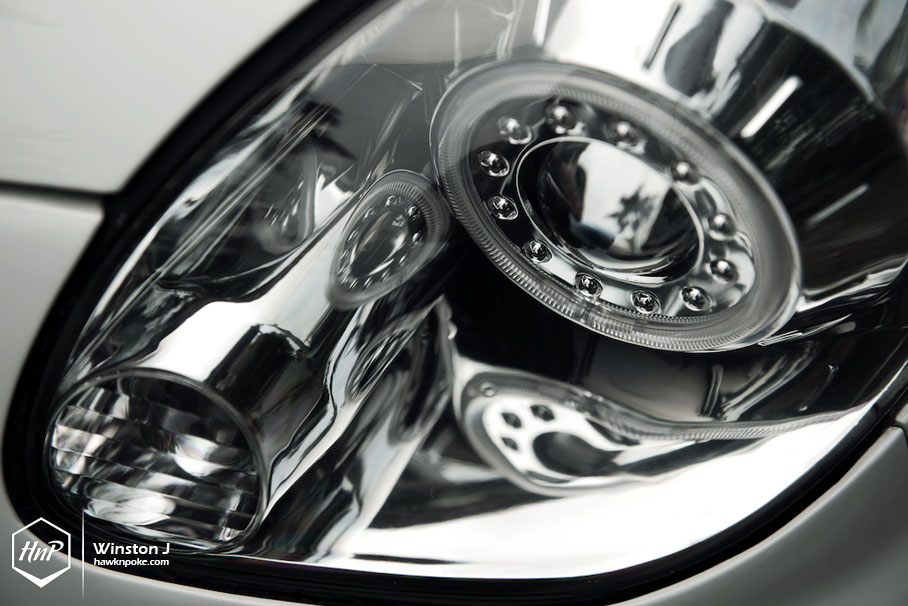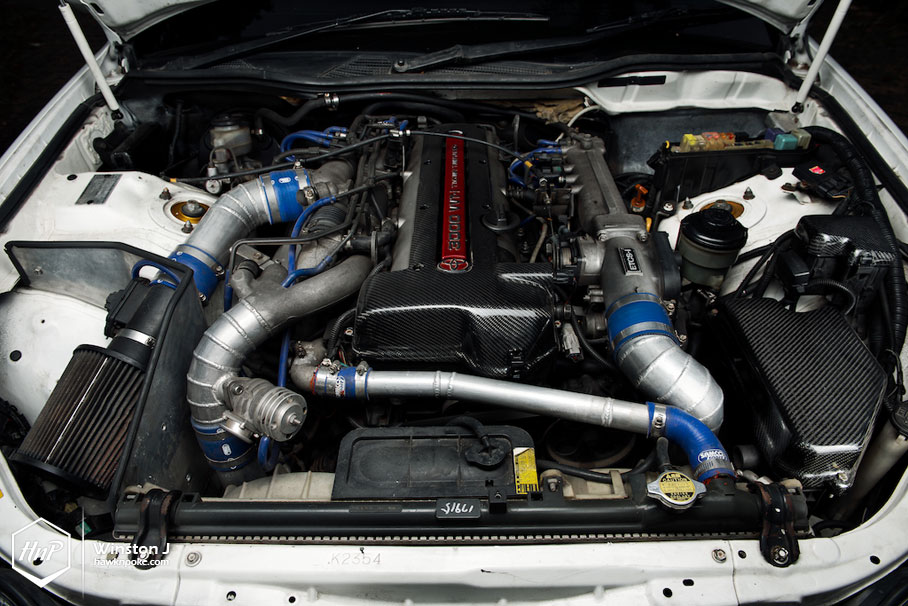 The powerplant. Engine swapped and built by Premier Autowerkz, the Aristo is now performing as outrageous as the way it looks.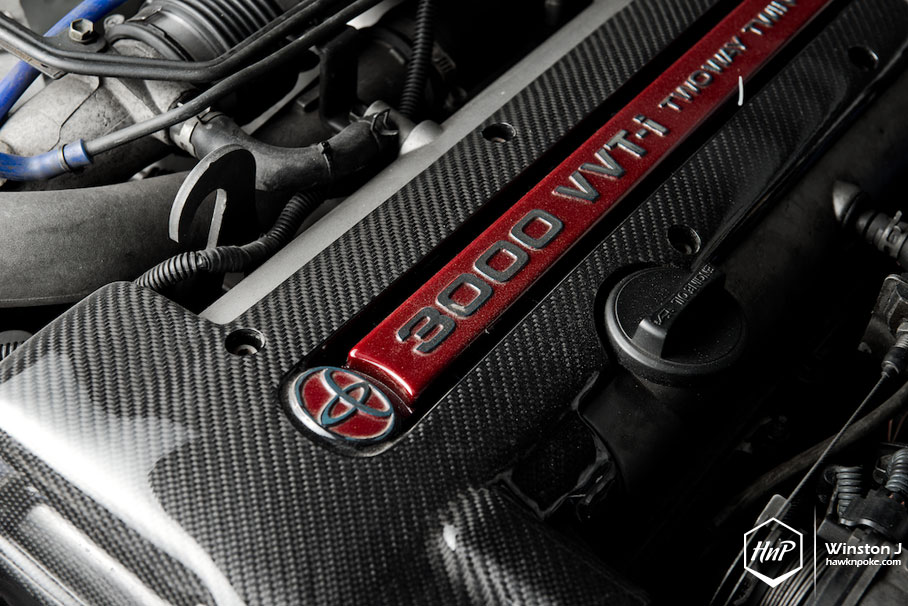 Modification Specs
EXTERIOR
Premium White body paint
Projector headlamps
LED rearlamps
ENGINE ETC
3.0L 2JZ-GTE swap
Haltech piggyback
HKS Core intercooler
Custom pipings
ARC bov
Samco silicone hose
Koyorad radiator
HKS turbo timer
INTERIOR
Auto Gauge indicators
Pioneer head unit
Vox speakers and subwoofers
WHEELS ETC
BC Forged HB29 20″x9-11
Toyo Proxes T1R 235/35 285/30
Crux Air suspension
Endless big brake kit
RECOMMENDED OIL
TOP 1 Synthetic Oil
Additional Infos
Photography by:
Winston J
Mobile: +6281932092426
Email: winston_jaury@hotmail.com