Modern Tuner // BMW 3-Series on Rotiform
The new-generation 3 Series has become an ever-so-popular choice among modern tuning enthusiasts with its more powerful, easier to tune, turbocharged engines. The introduction of such 'forced induction' performance-booster straight off the factory means that it is now far easier to achieve higher output figures from the 3-Series, through simple bolt-on upgrades. A characteristic that most OEM turbocharged models carry. Even the base model 320i, such as the one we are featuring today, could easily be tuned to churn out close to 300HP with the help of bolt-on exhaust, intercooler and ECU upgrades. Turning the humble sedan into a much livelier daily driver.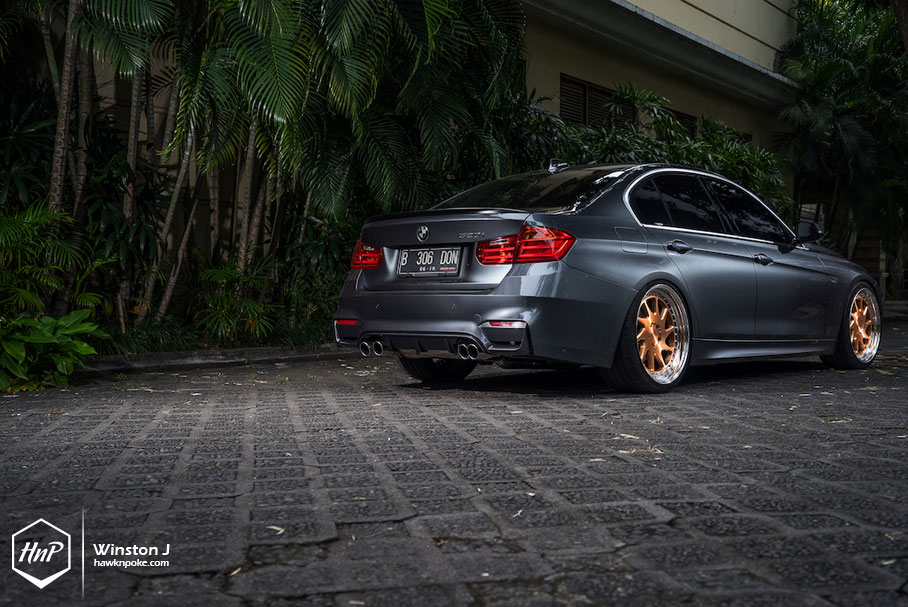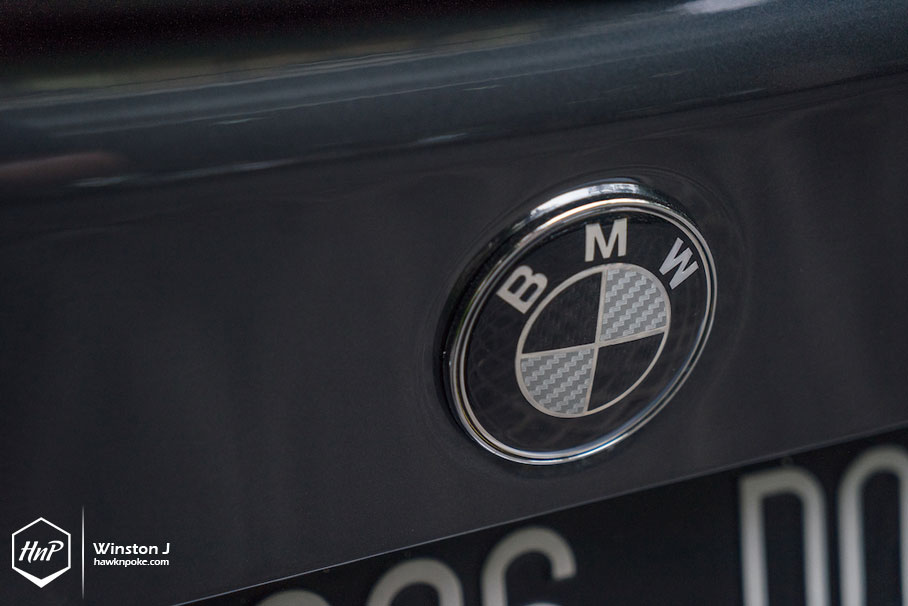 Today, Winston J presented us with this uniquely tuned 320i from Solo. Utilizing ARMYTRIX exhaust, Manic ECU tuning and Wagner intercooler, the owner has achieved what's often called as a 'Stage 2' engine upgrade for his turbocharged car. Essentially boosting the stock 320i's power figure from 180HP to a range closer to 295HP. A rather substantial amount given the simplicity of aftermarket bolt-on parts.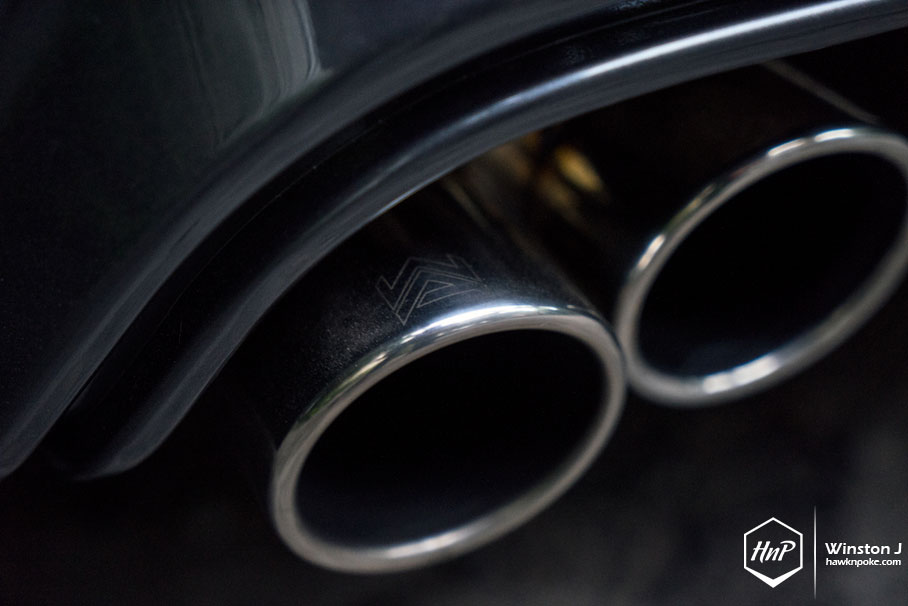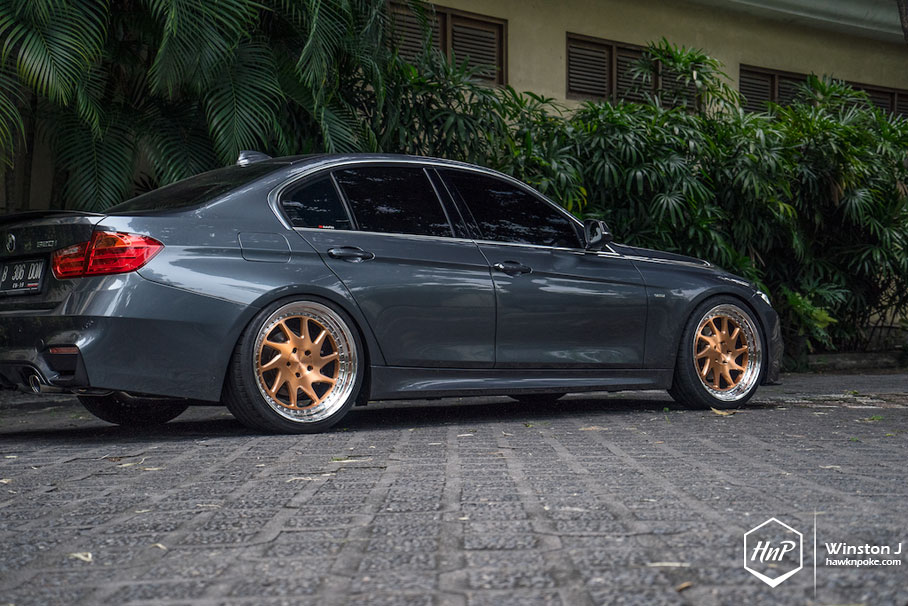 When it comes to footworks, owner trusted the popular KW Suspension V3 coilovers to improve handling, while having a highly adjustable lowering and comfort combo at the same time. For wheels, he went with the very modernly designed 'directional' Rotiform OZT, which has definitely stood further apart from the other F30 builds in town.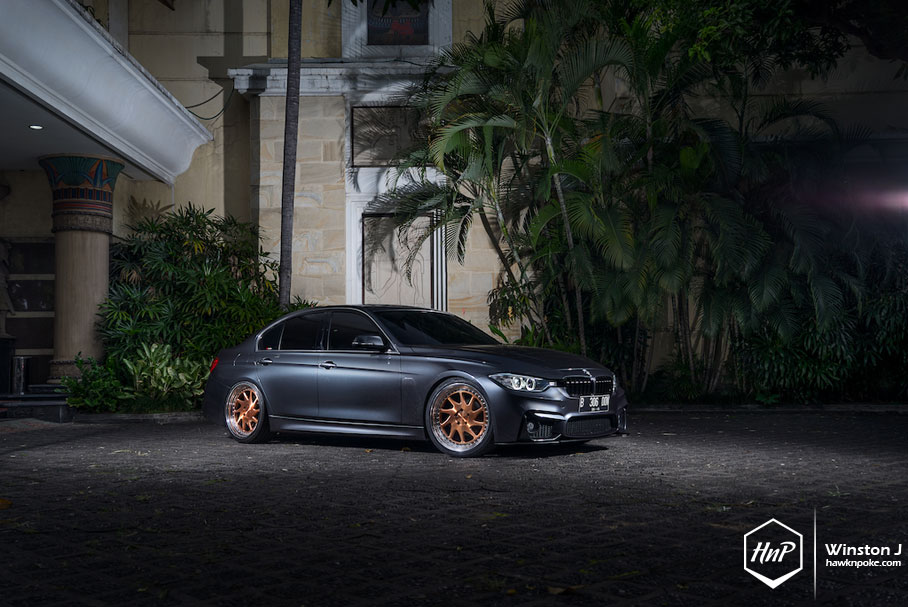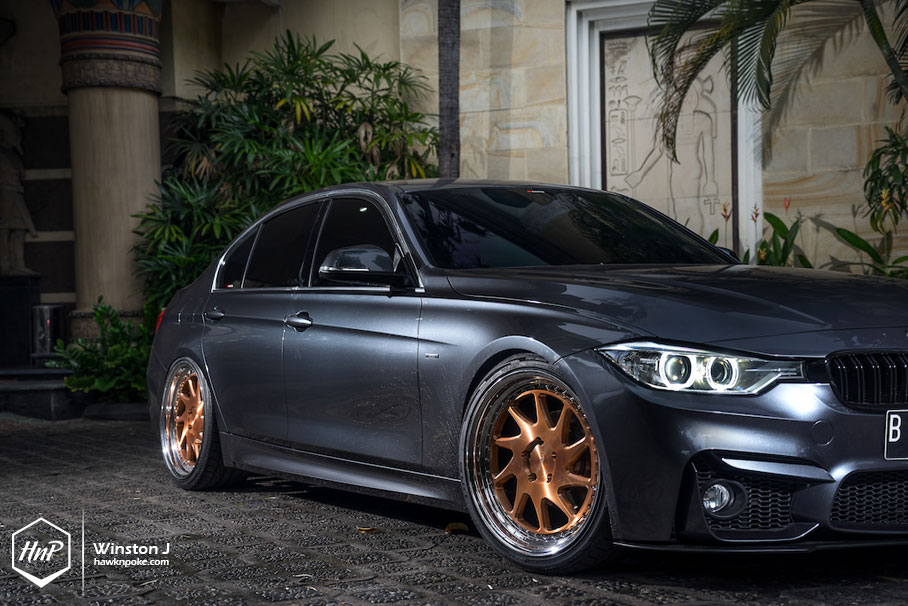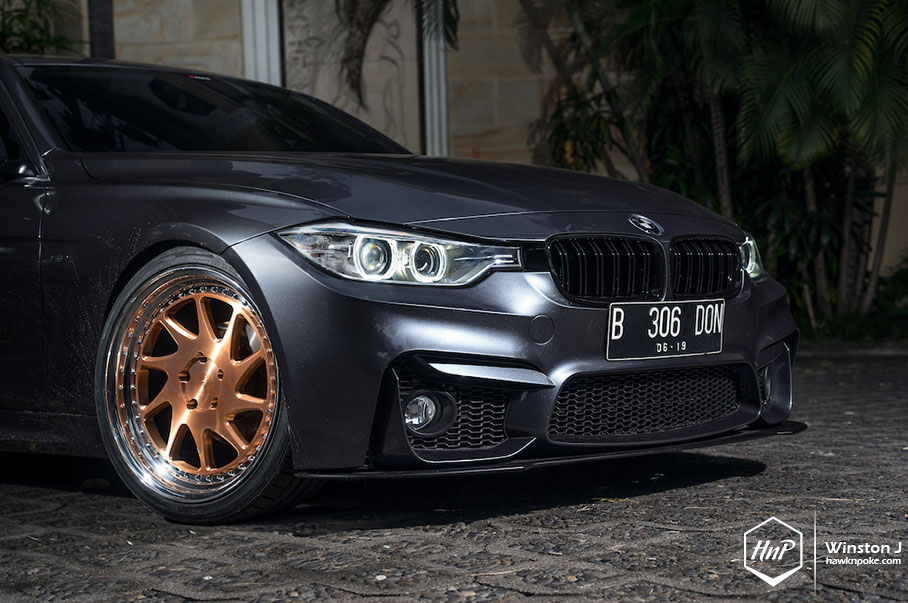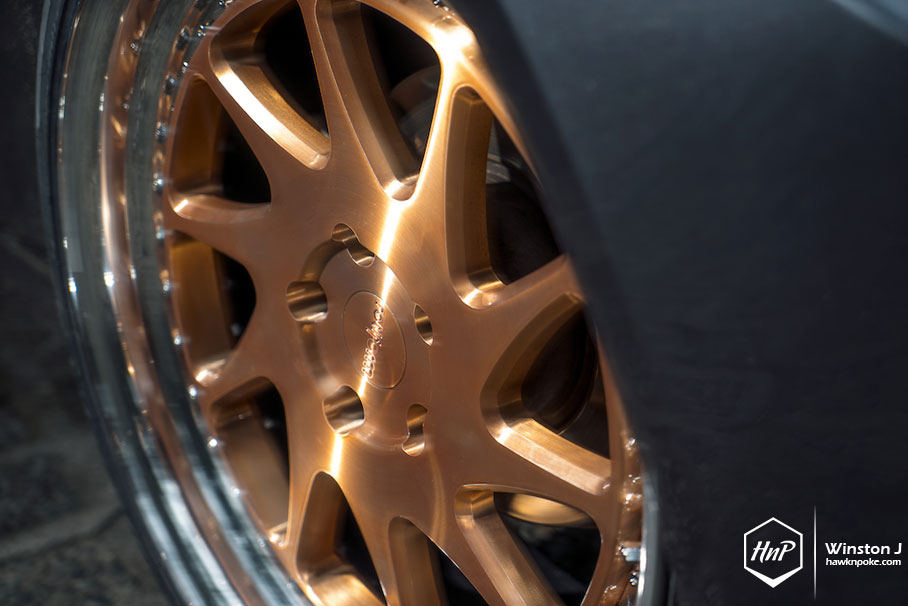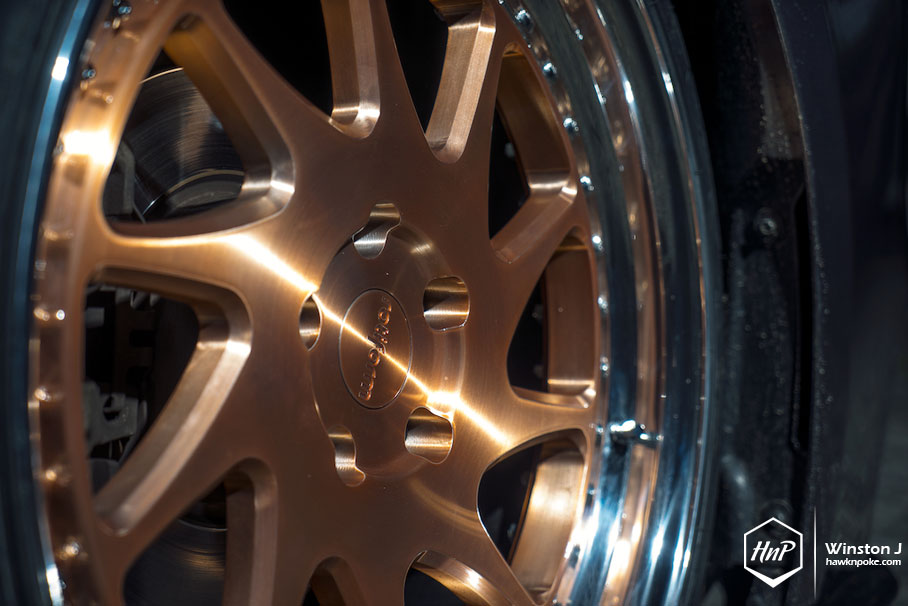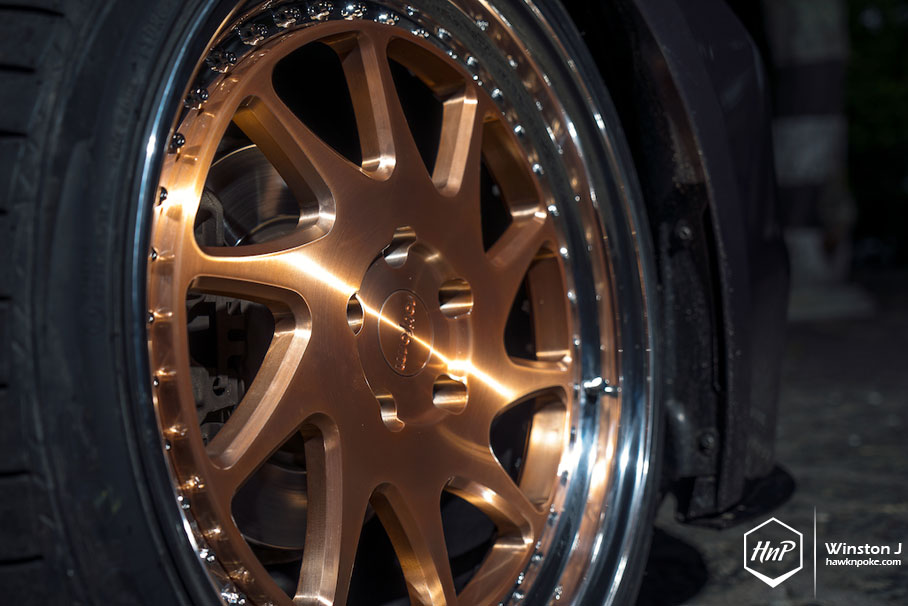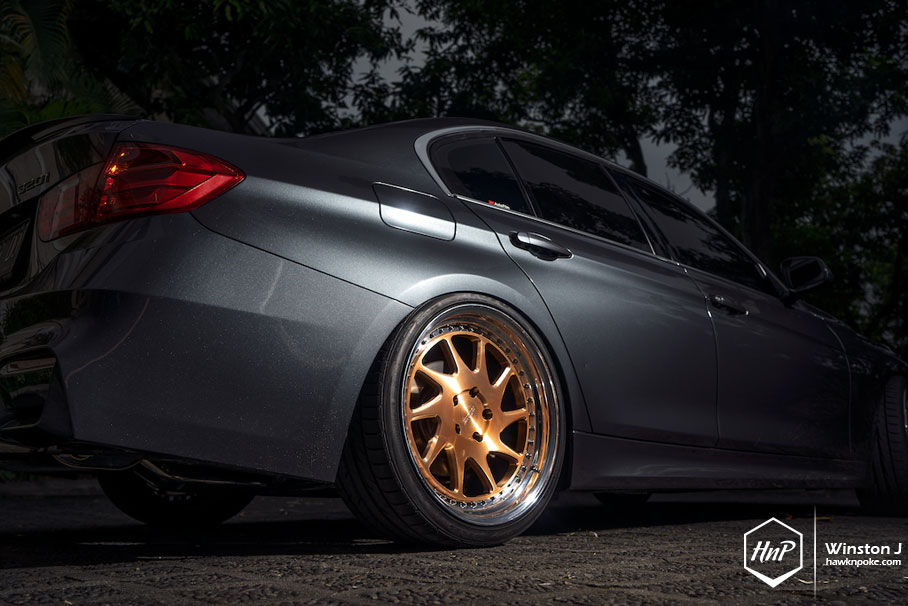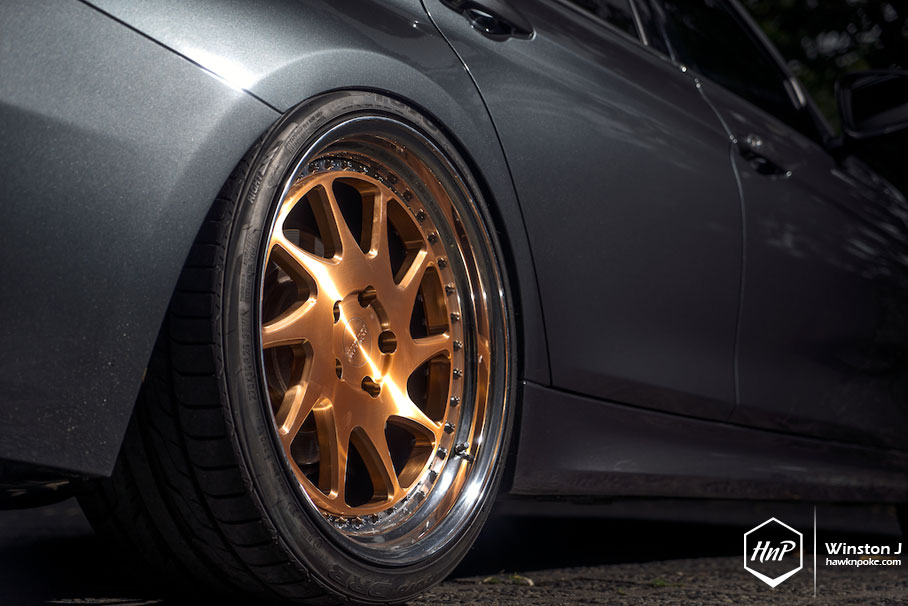 Modification Specs
Rotiform OZT 20″x9-10
Toyo 245/35 275/30
ARMYTRIX exhaust
KW Suspension V3
Manic Tuning Stage 2
Wagner intercooler
Additional Infos
Photography by:
Winston J
Mobile: +6281932092426
Email: winston_jaury@hotmail.com