Special One // Iwan Liman's SVR Ferrari 458 on Novitec
A bright red Ferrari and a winding road. The vivid dream that has kept a lot of us enthusiasts going for every single hustle we've been through. The pinnacle of freedom and success. The glorious marriage of driving pleasure and excitements. The hand-built trophy that causes all of life's efforts and struggles to make sense. The prize, the ending, the closing act that a lot of us have been aiming for. But, thinking of it again, what will happen next, when such a dream has finally turn into a reality?
Meet today's Ferrari 458. The brainchild of a true success and hard-work. The extravagant example of what's happening next when we're going past beyond that simple dream, arriving into the world of limitless possibilities. With multiple supercars being kept under his sleeves and a #BeNumberOne motto being put into all of his customised builds, this is truly the special 458 that surpasses everyone's expectations.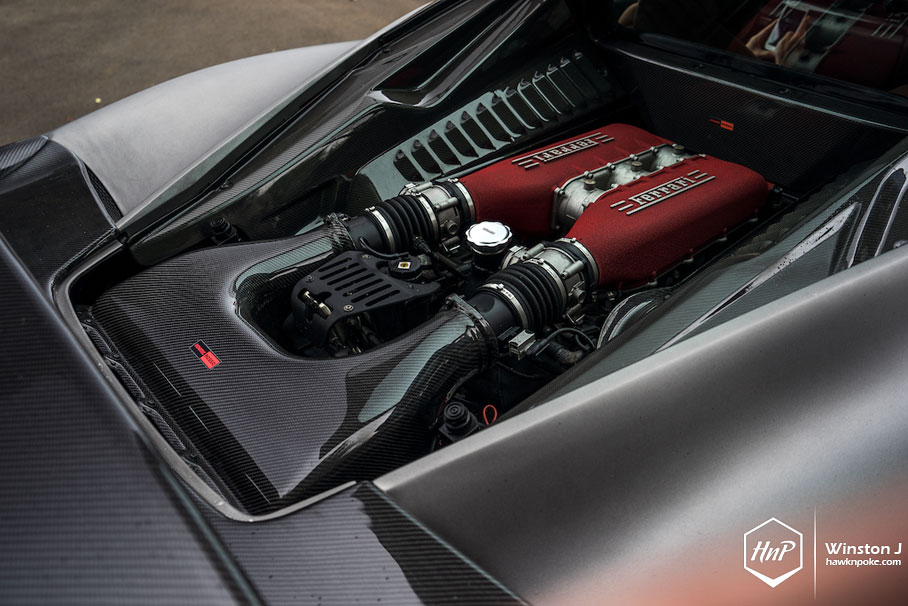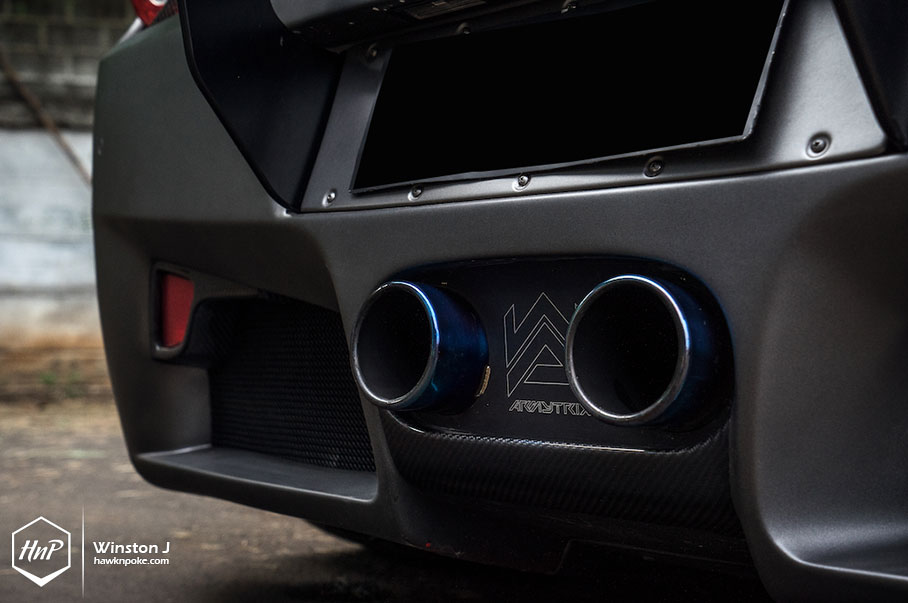 While red might've been the most iconic 458 colour of all times, today's owner Iwan Liman decided to become the outlier by opting for such an aggressive matte black finish. Further amplified by the track-ready SVR aerodynamic kit, with its huge GT wing mounted at the back, this unique 458 has certainly stood apart against the other Italian rides.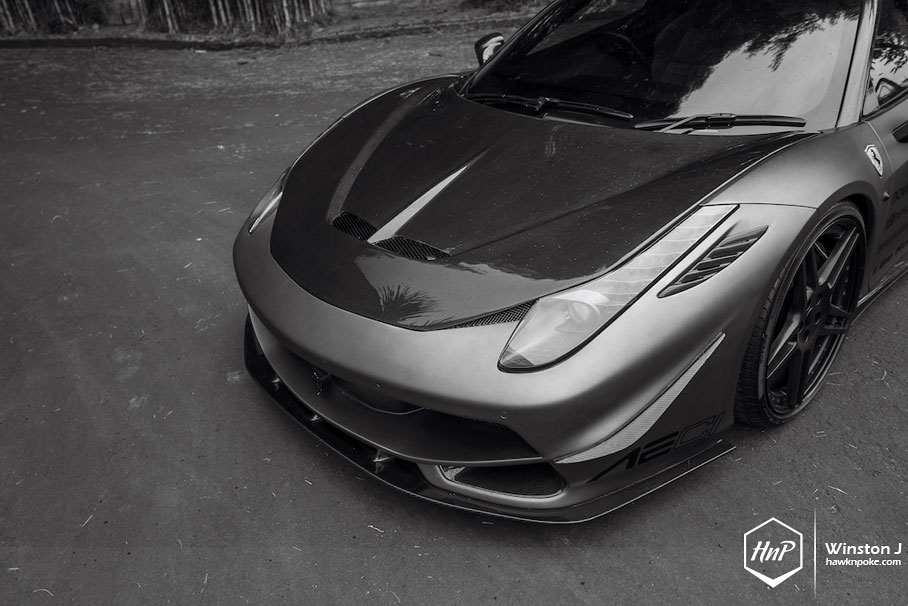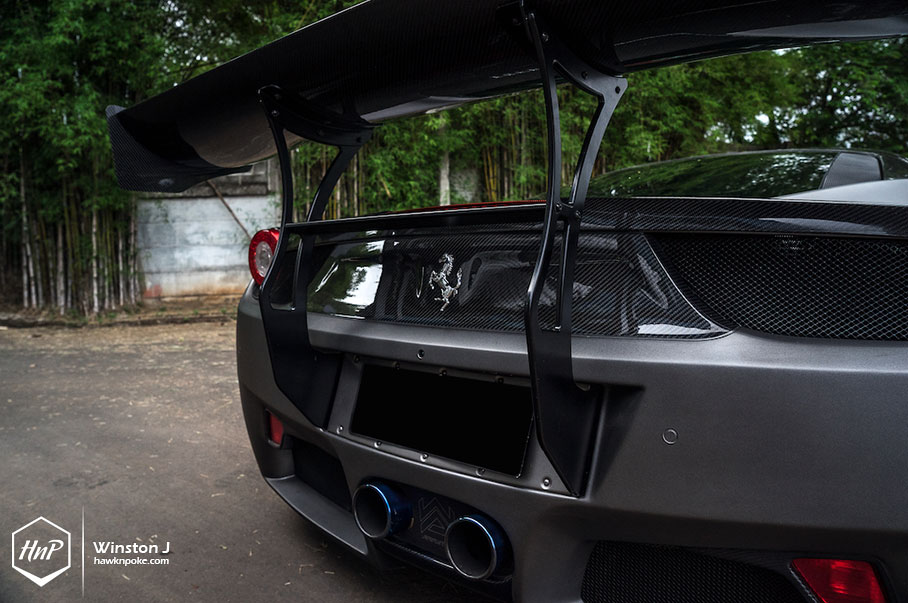 Complimented by performance- and sound-engineered titanium ARMYTRIX exhaust and running on multi-piece Novitec wheels, Iwan has truly livened up the Ferrari driving experience; while maximising the car's power output and handling at the same time. The end result is nothing short of an amazing 'race car' performance-based build that's turning heads everywhere it goes, redefining the simple dreams that we've all once had.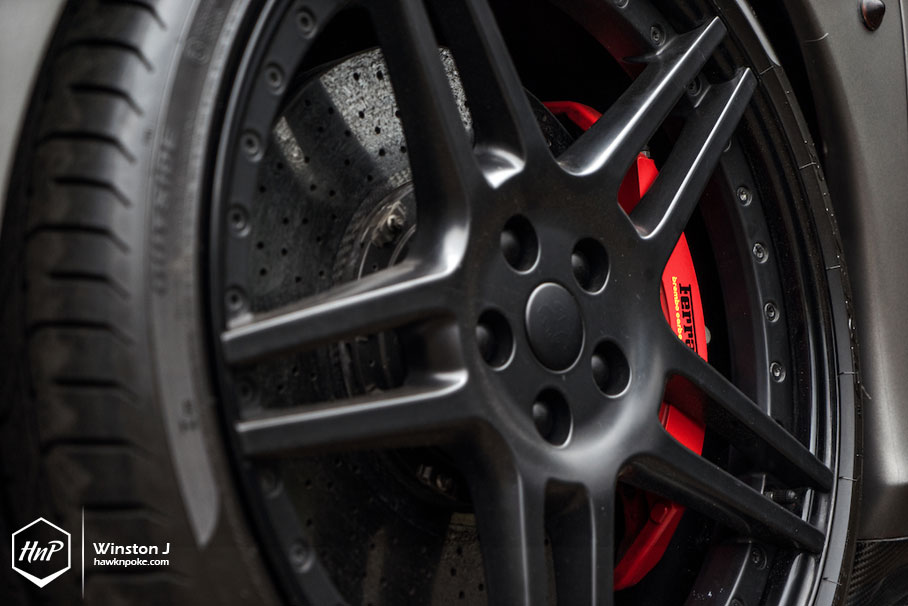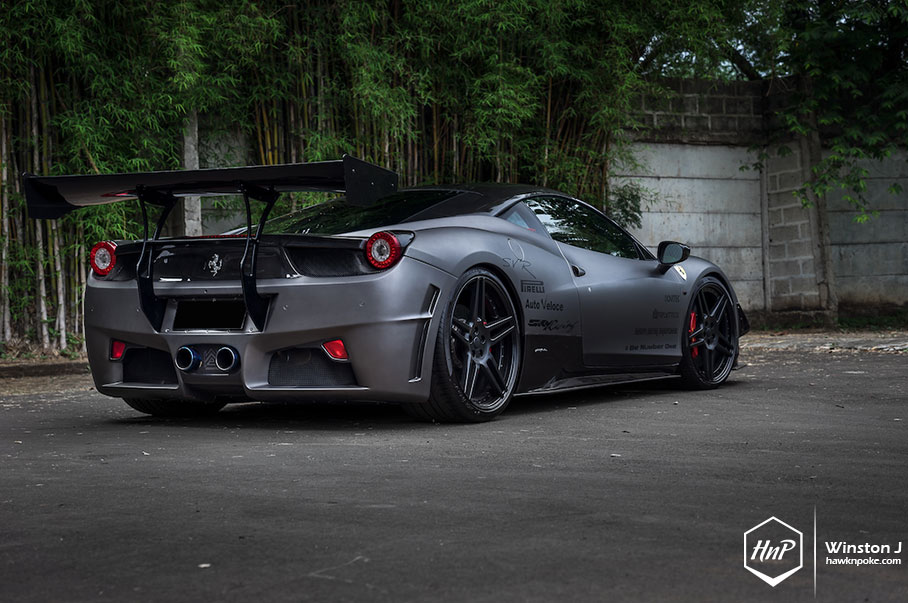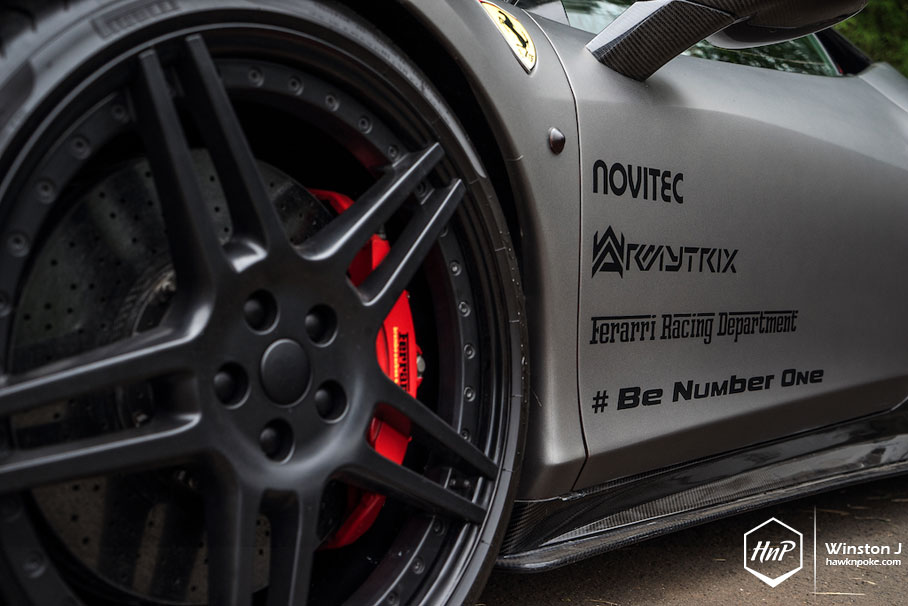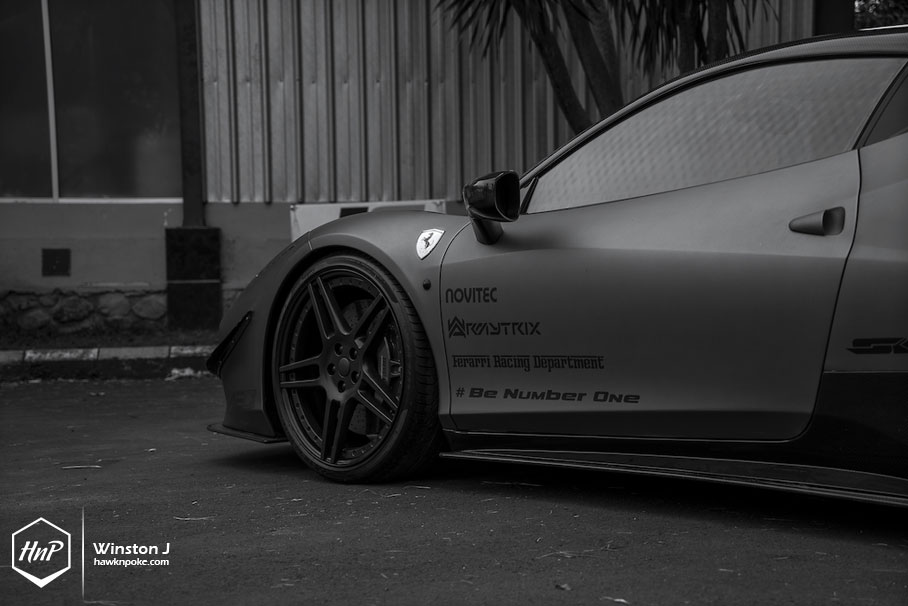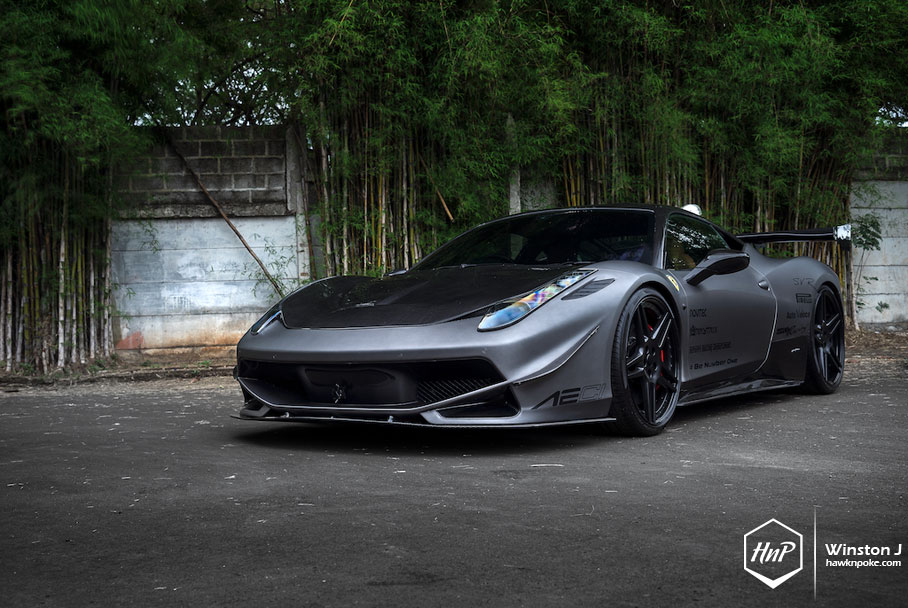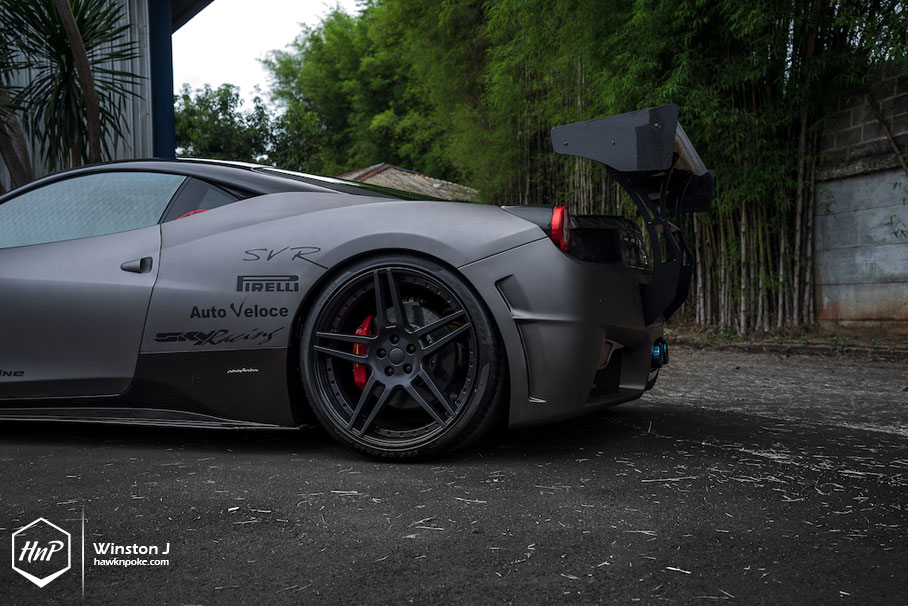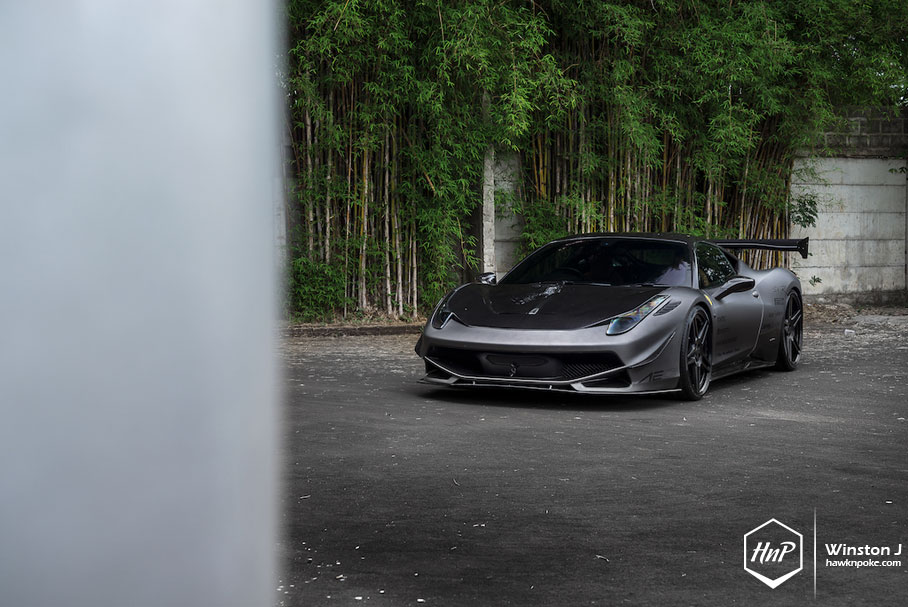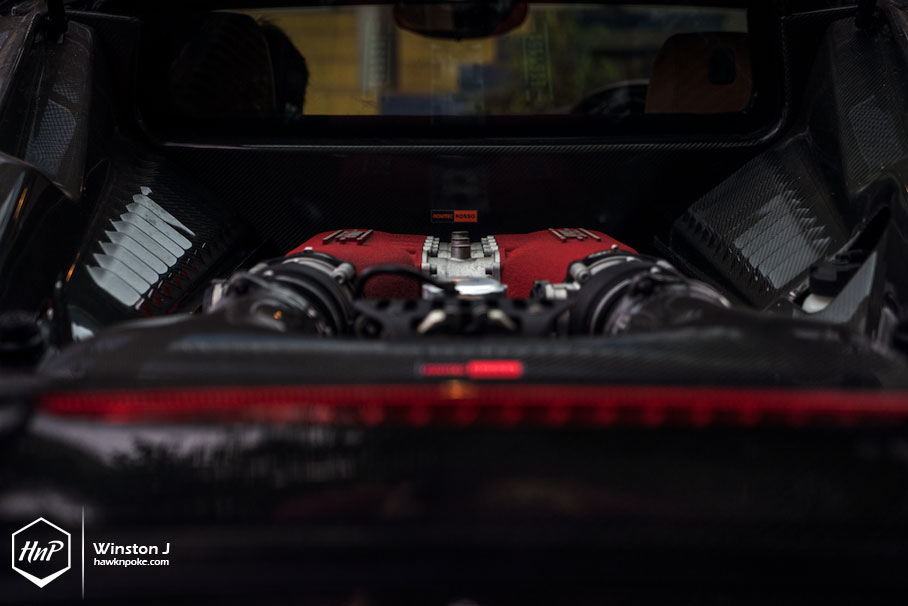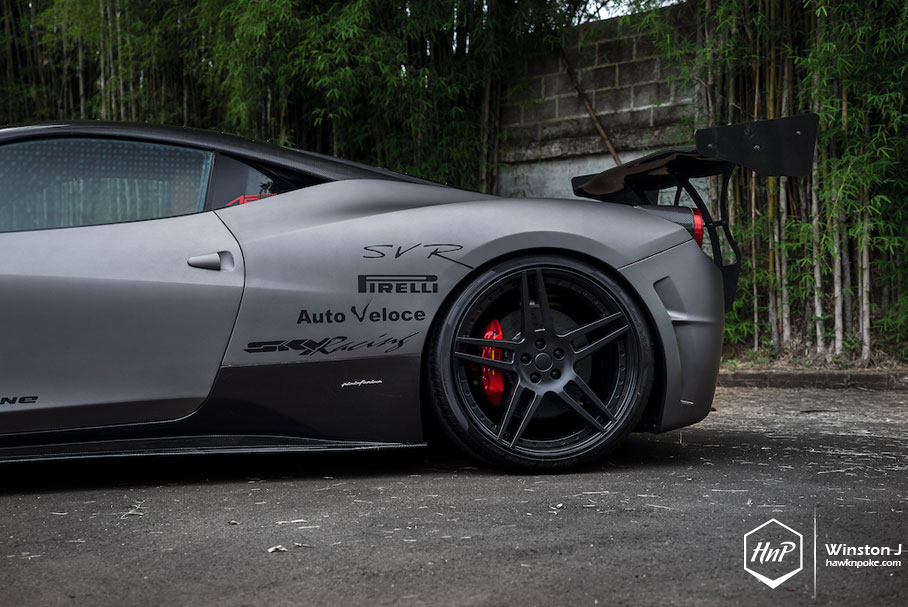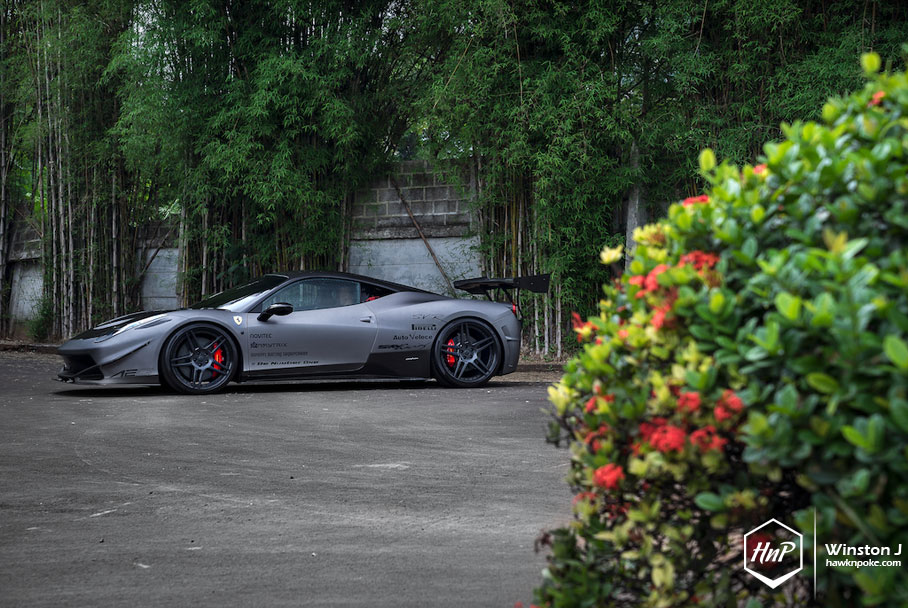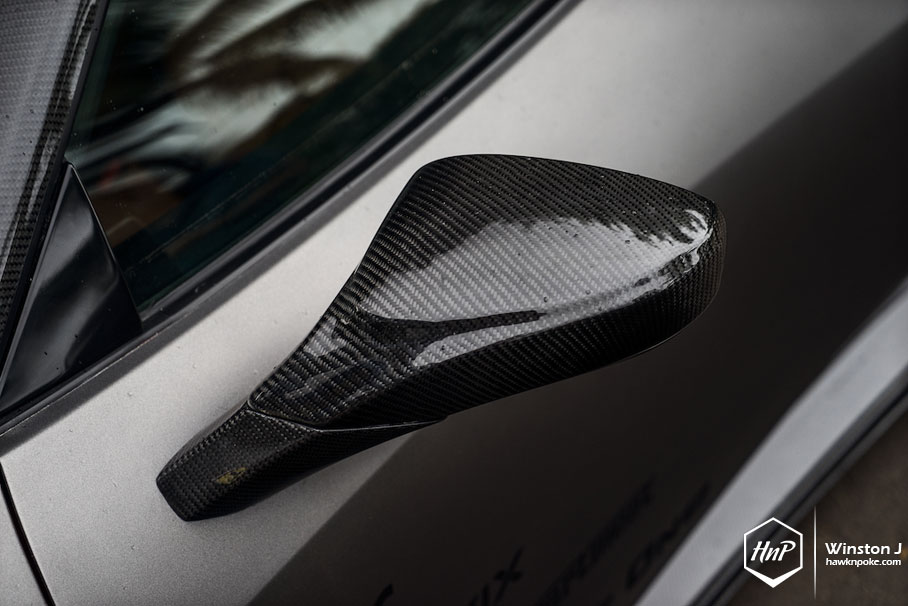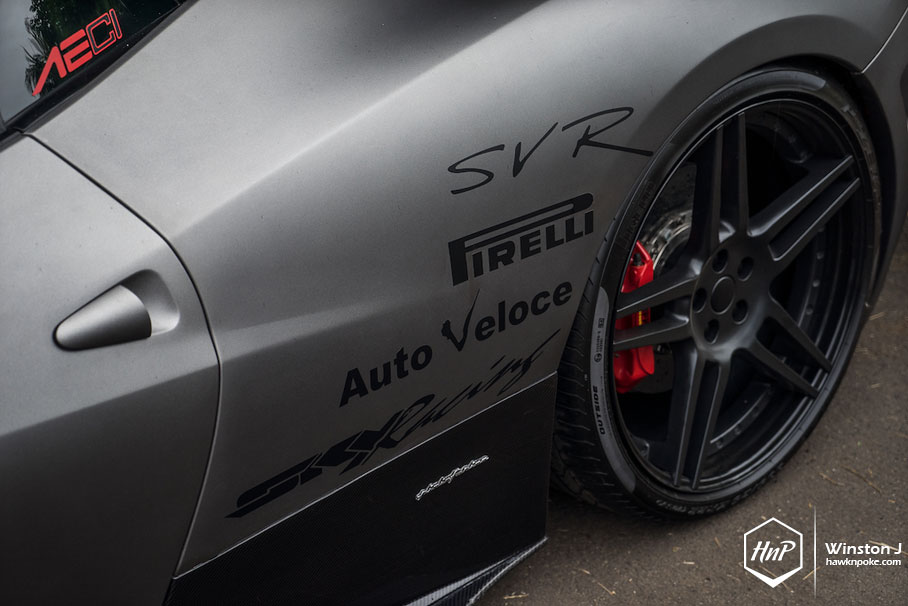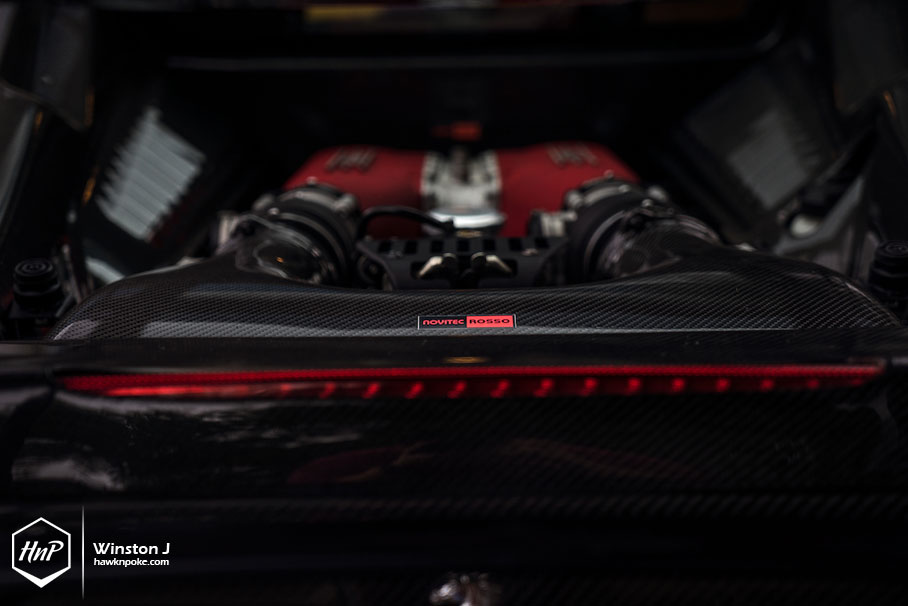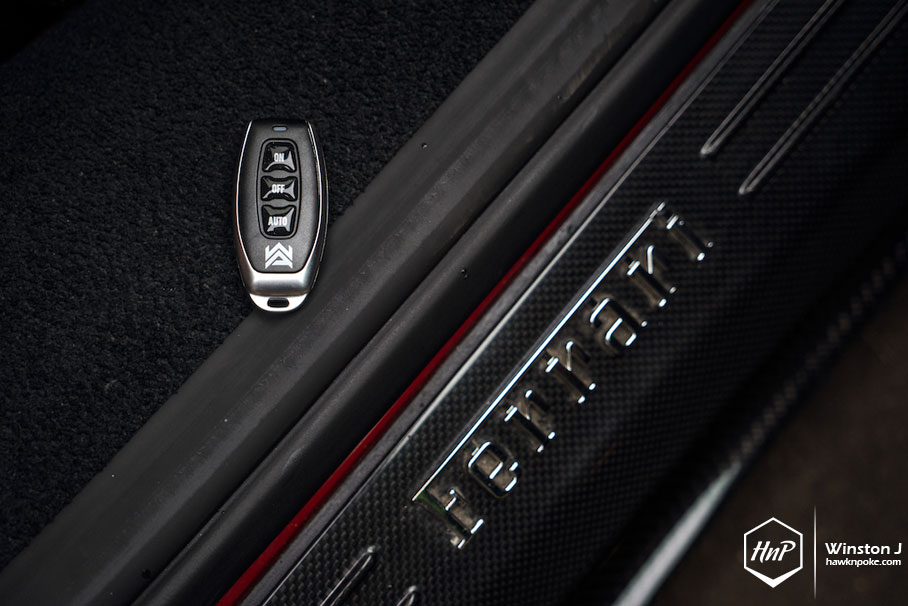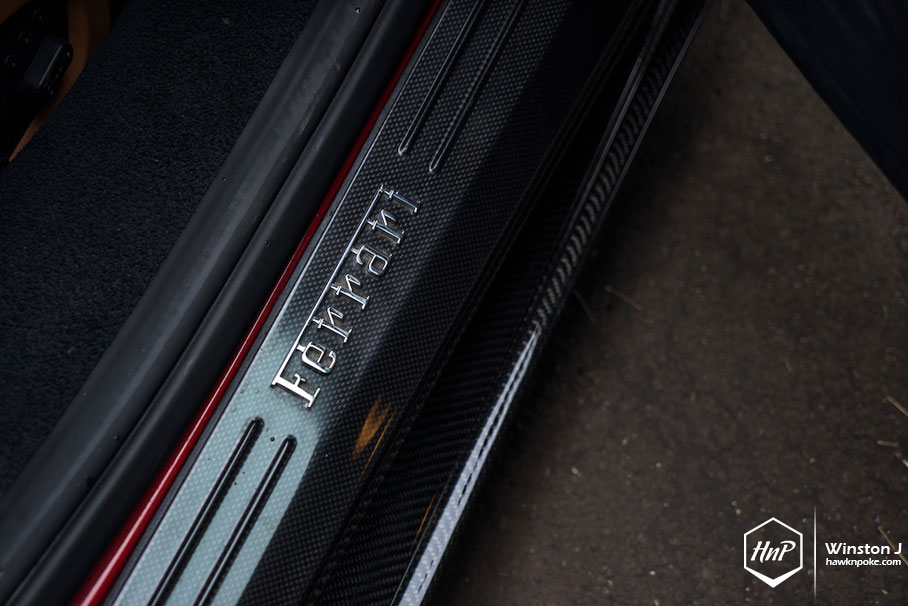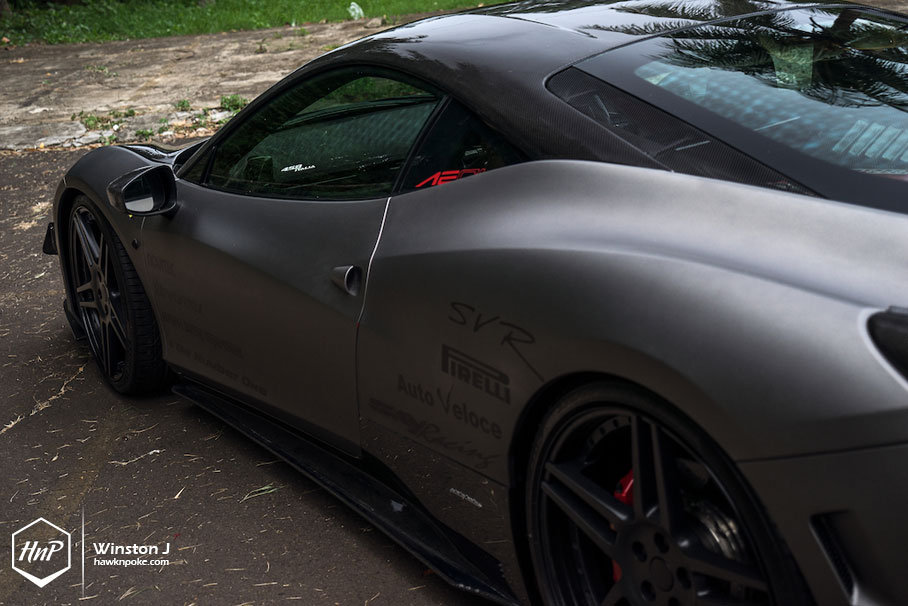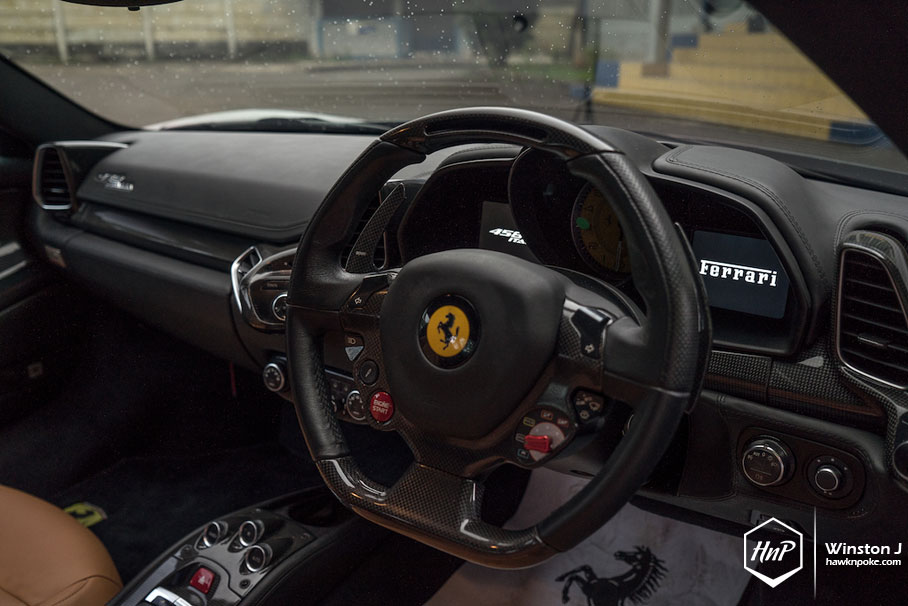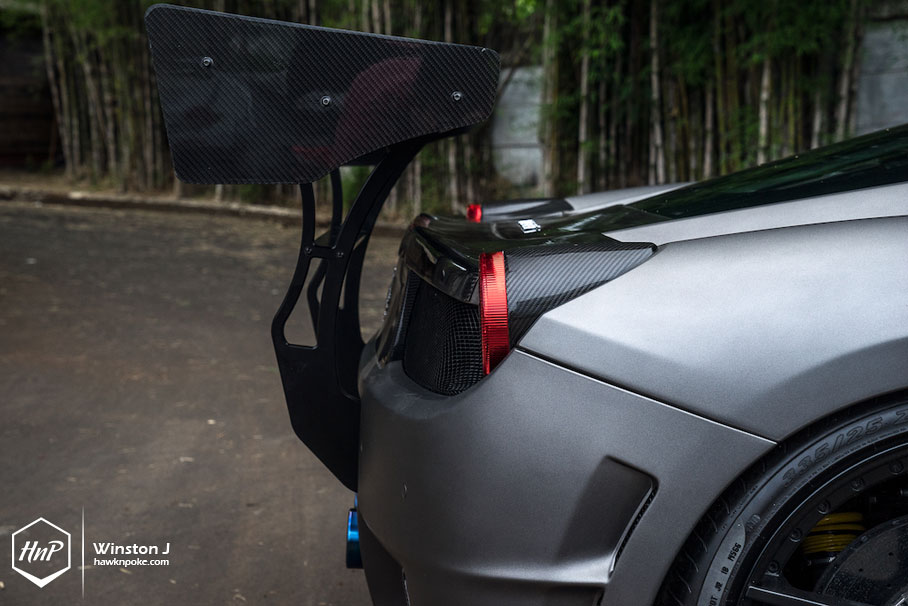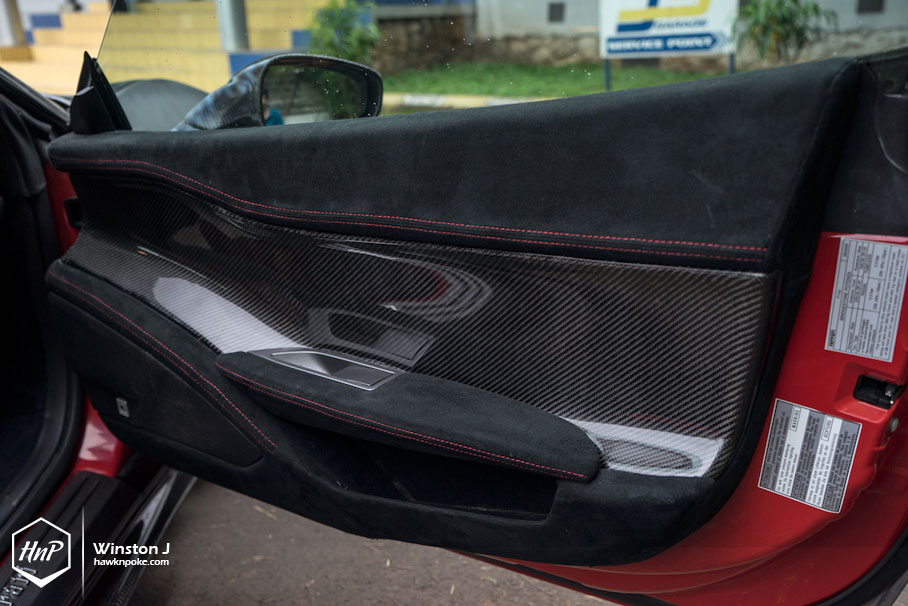 Modification Specs
Super Veloce Racing (SVR) front bumper
Super Veloce Racing (SVR) hood
Super Veloce Racing (SVR) front lip
Super Veloce Racing (SVR) roof
Super Veloce Racing (SVR) side skirts
Super Veloce Racing (SVR) rear bumper
Super Veloce Racing (SVR) GT wing
ARMYTRIX Titanium Exhaust System
Novitec NF3 wheels
Pirelli P-Zero tires
Novitec intake
Additional Infos
Photography by:
Winston J
Mobile: +6281932092426
Email: winston_jaury@hotmail.com