Intensely Uncommon // BMW 1M on BBS
If you often glance at the color variety of cars found on our streets, you'll notice that, among the three primary colors, yellow isn't as commonly seen as blue or red, making it quite a sight which pops in your eyes occasionally. Exactly what today's featured car would do when you take a glimpse of it cruising around; and when you look more closely, there're even more exciting things to be praised about the build.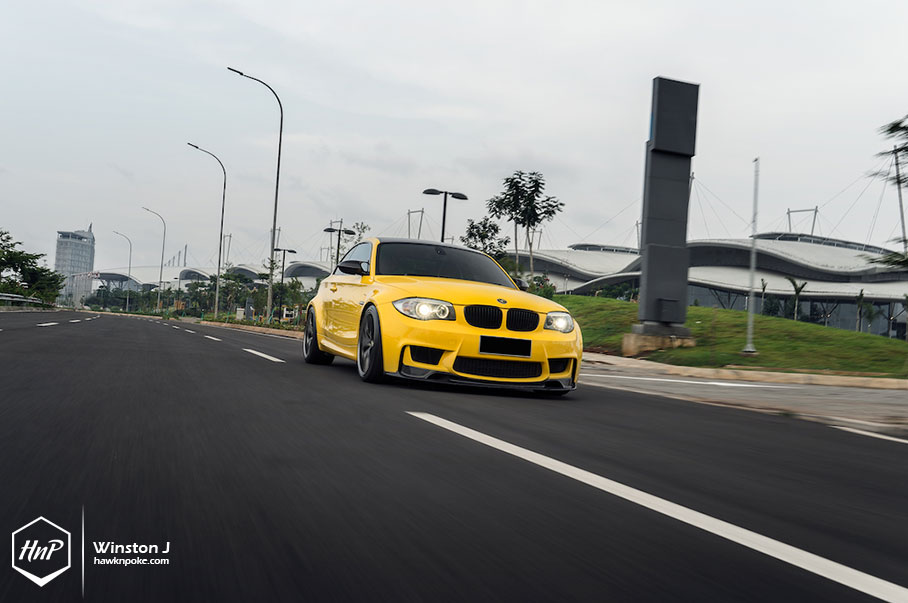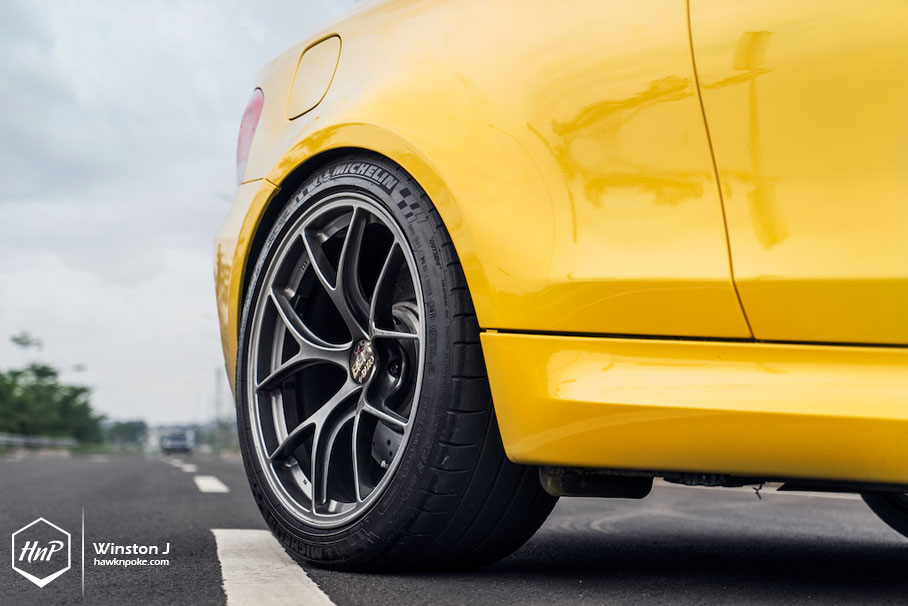 This phenomenon leaves me excited, because yellow is commonly associated with amusement, optimism, gentleness, and spontaneity; characters that you'd definitely find in every BMW 1M. Moreover, in Asian cultures, yellow also refers to happiness and glory. Given the 1M's 'exclusive enthusiast car' status (very compact, limited in production and available in manual only), the Giallo Modena yellow shade suddenly makes all the perfect sense. The ultimate pairing to the 1M's eccentric personalities.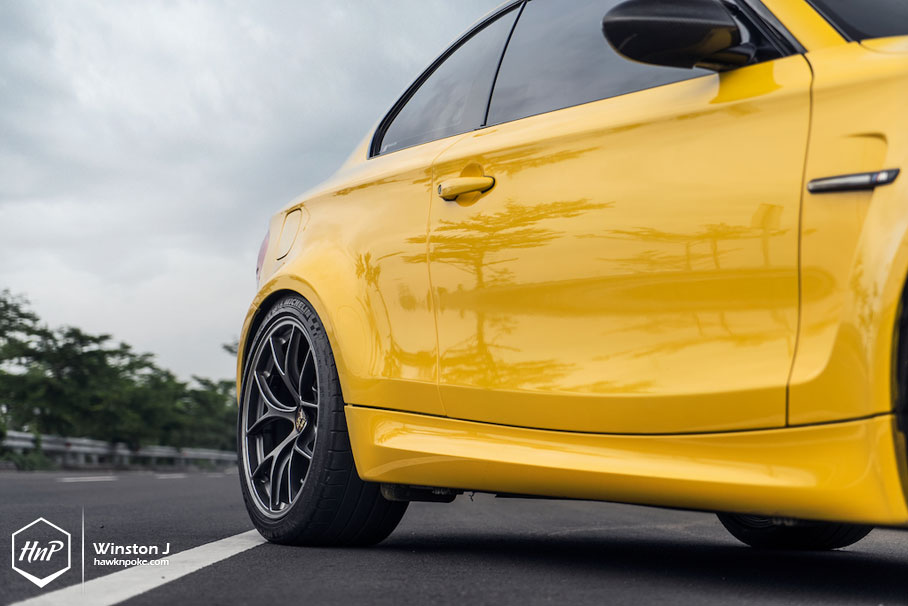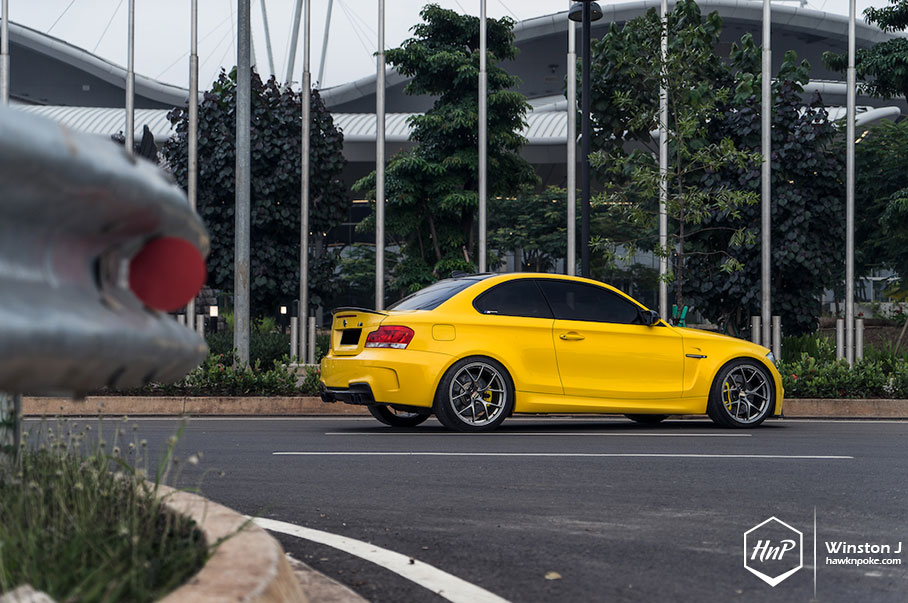 Applause goes to owner, for taking a daring turn with this properly-built ride. 1Ms are undoubtedly pretty rare sights out there, while a bright yellow 1M? It's like a unicorn. Even better, the way owner's car stand out doesn't stop with just the color; there're plenty of proper parts being thrown into the mix.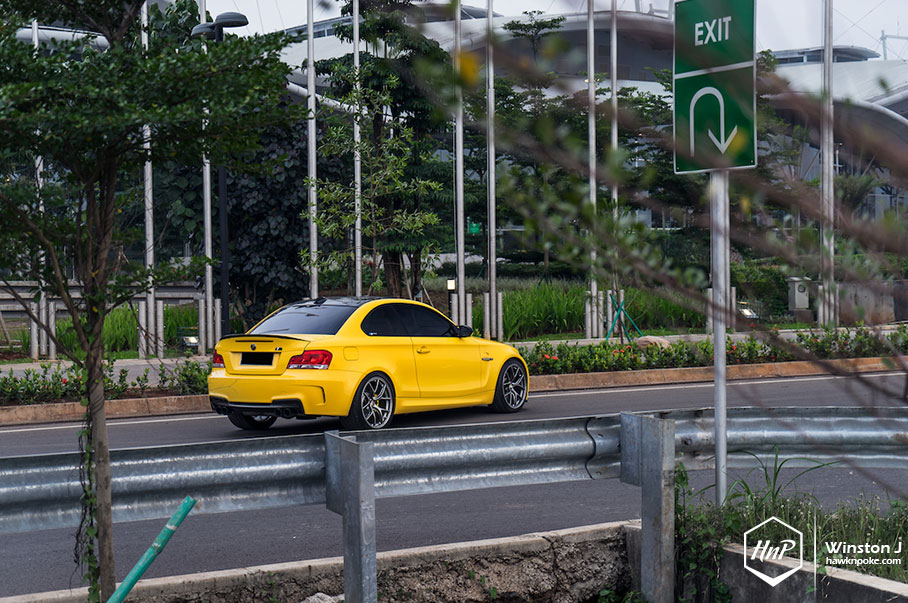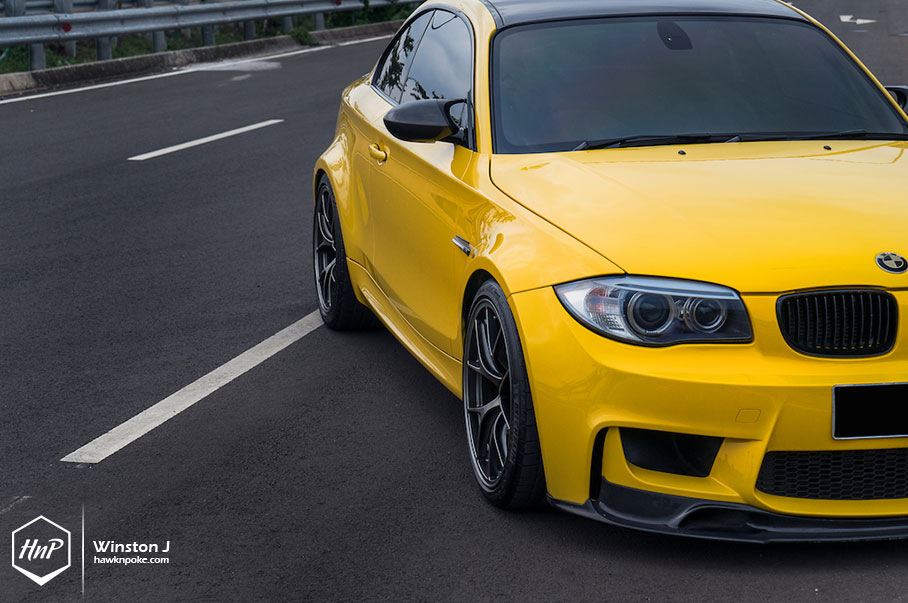 From the M Performance aero parts, to the carbon bits here-and-there; 19 inch BBS RID wheels made closer to the fenders with Eibach sport springs; reworked interior with carbon goodies; and an engine bay packed with real-performance touches, owner managed to get all the right enthusiasts' boxes ticked. Definitely one of Indonesia's most-personalized M Series that leaves a long-lasting impression wherever it goes.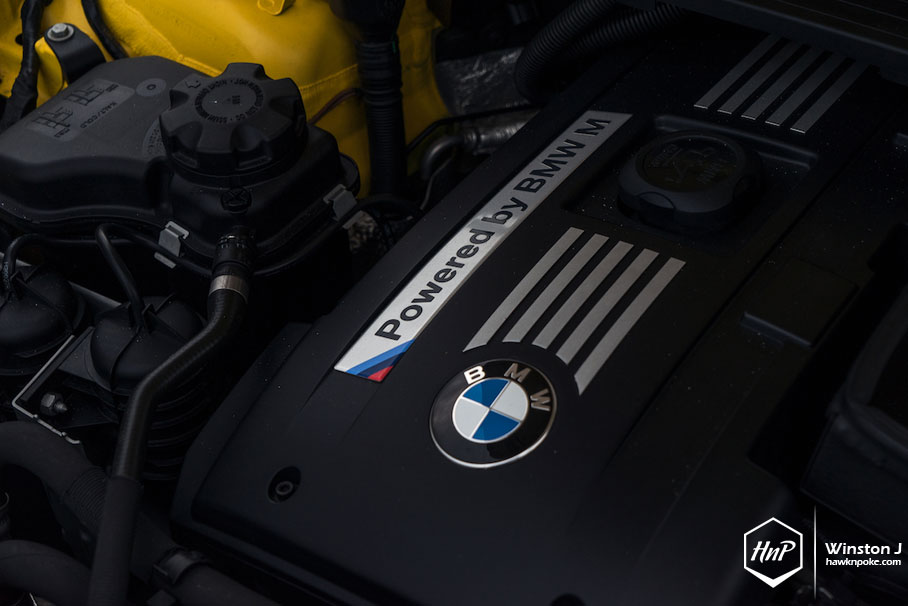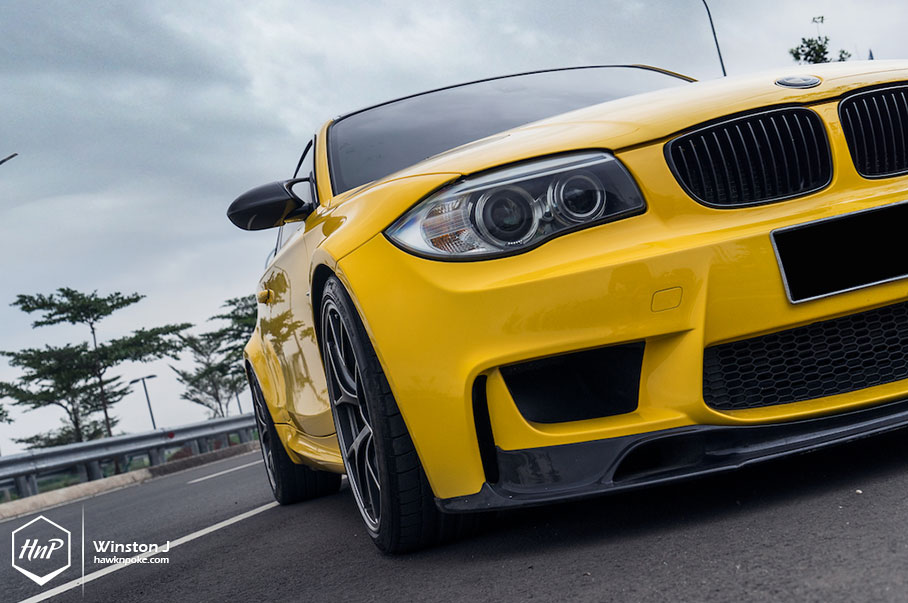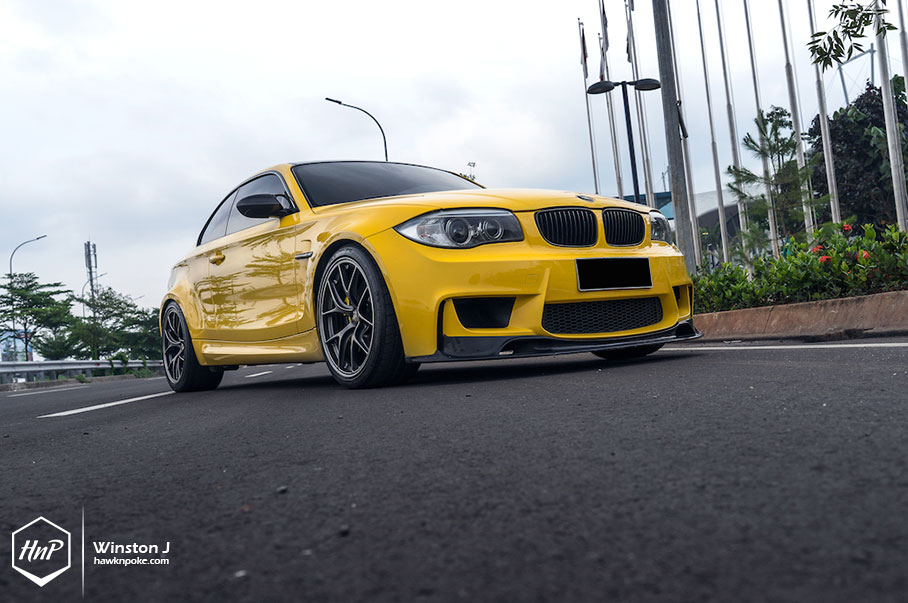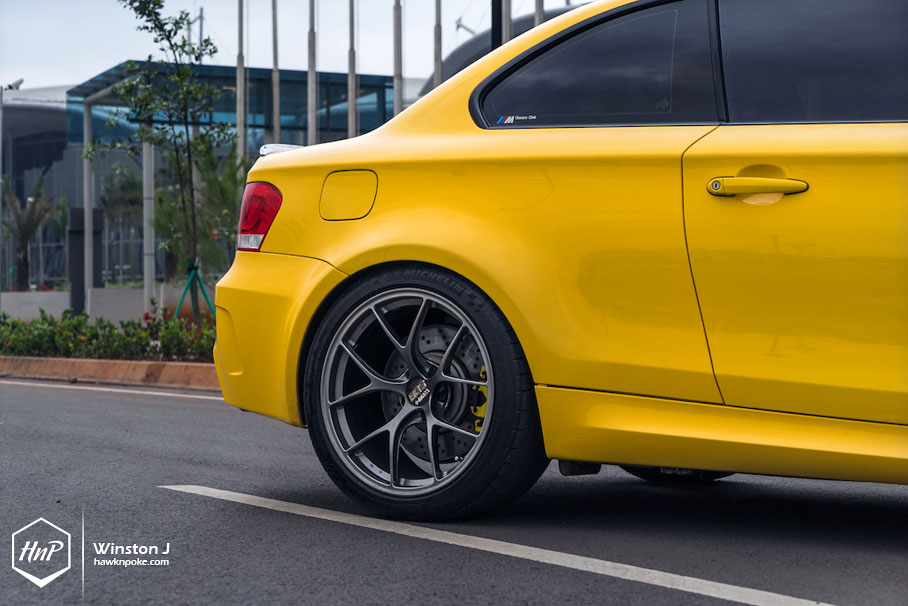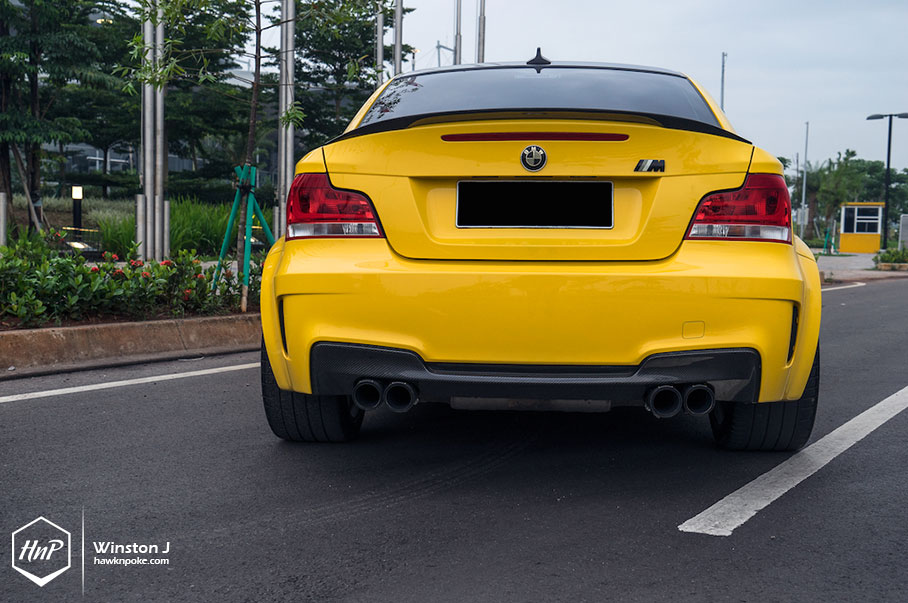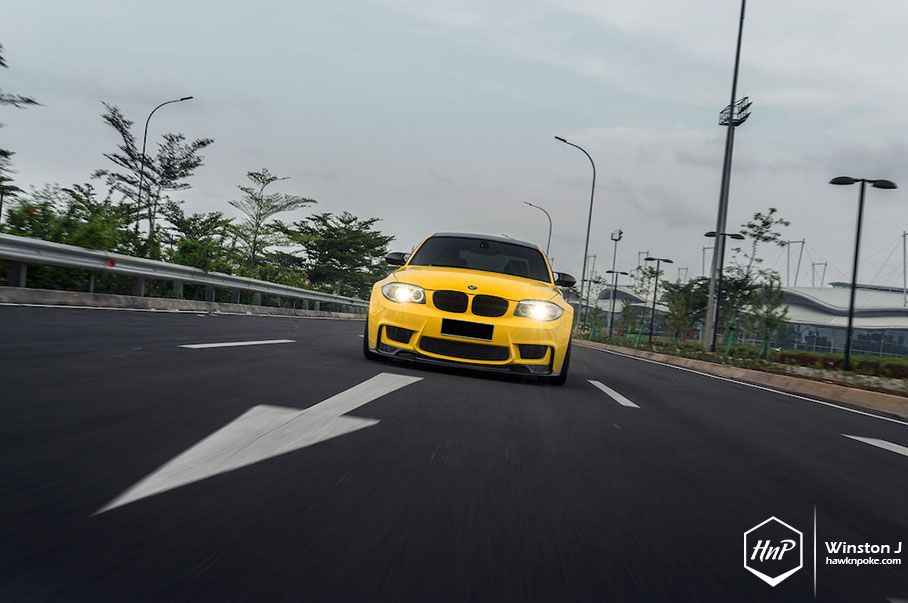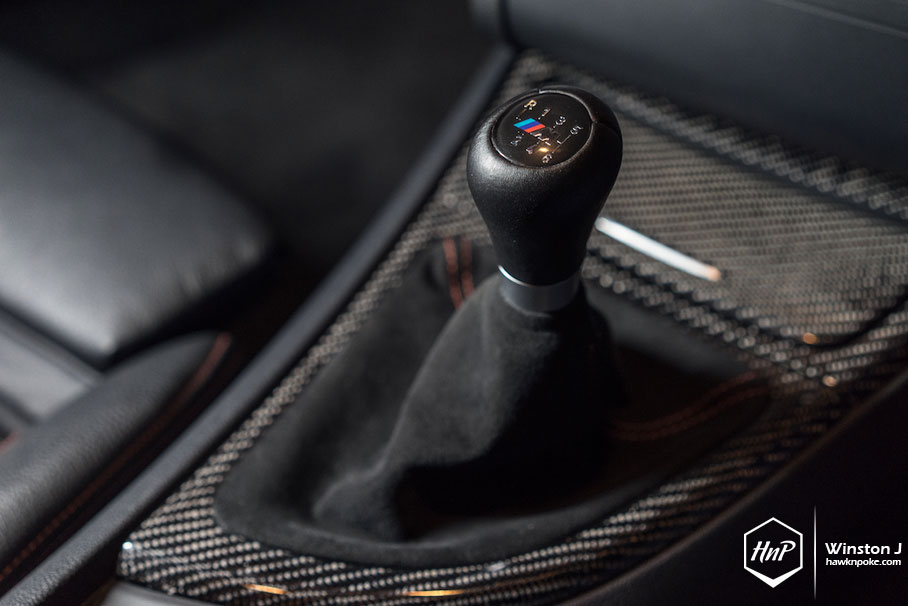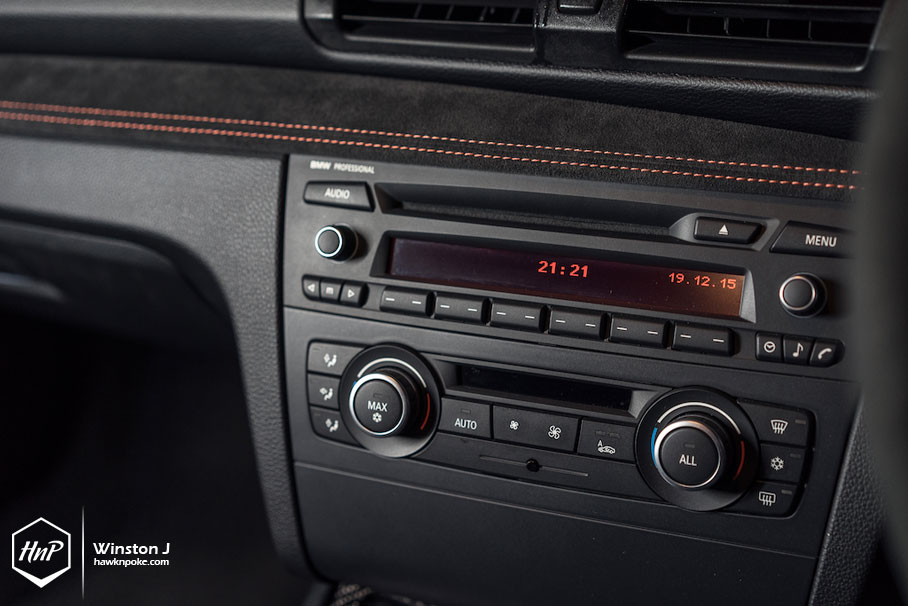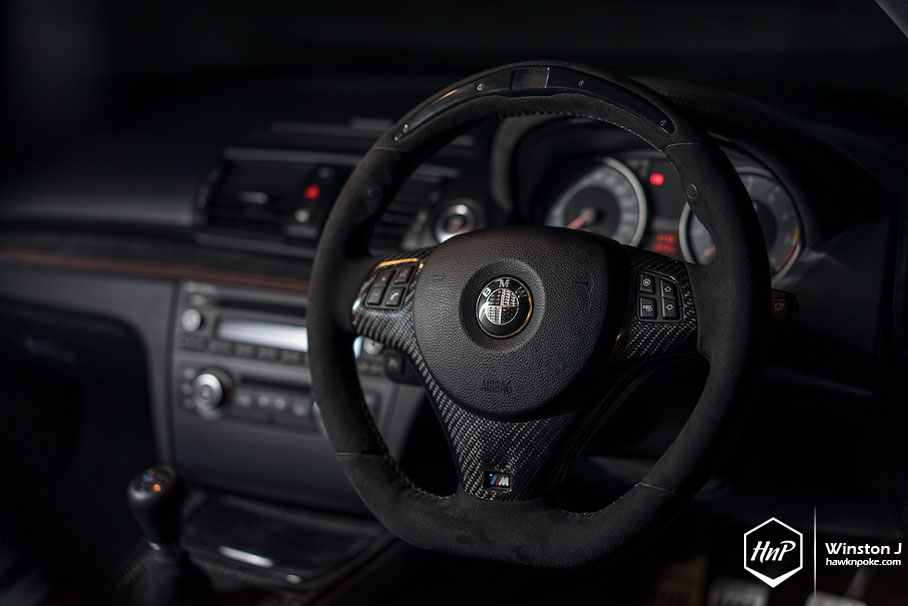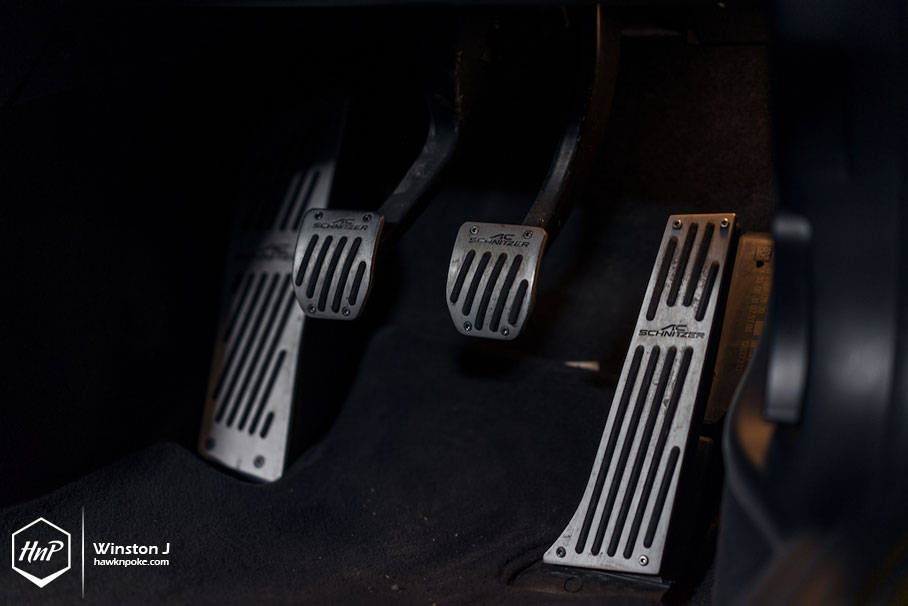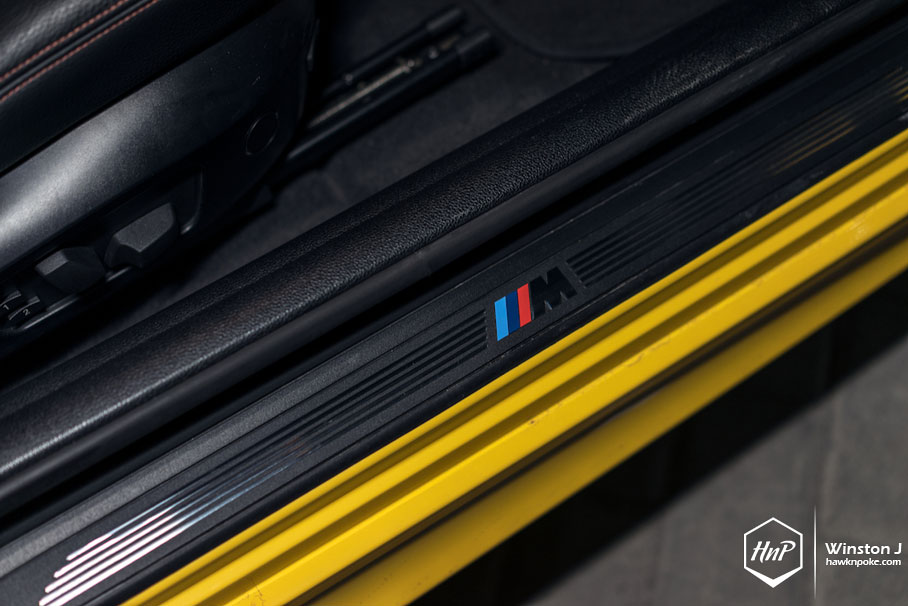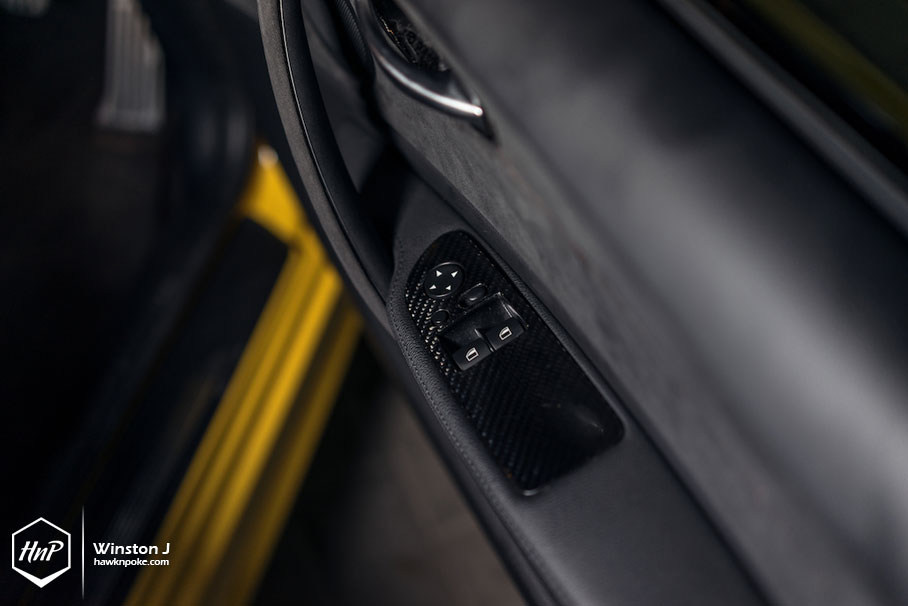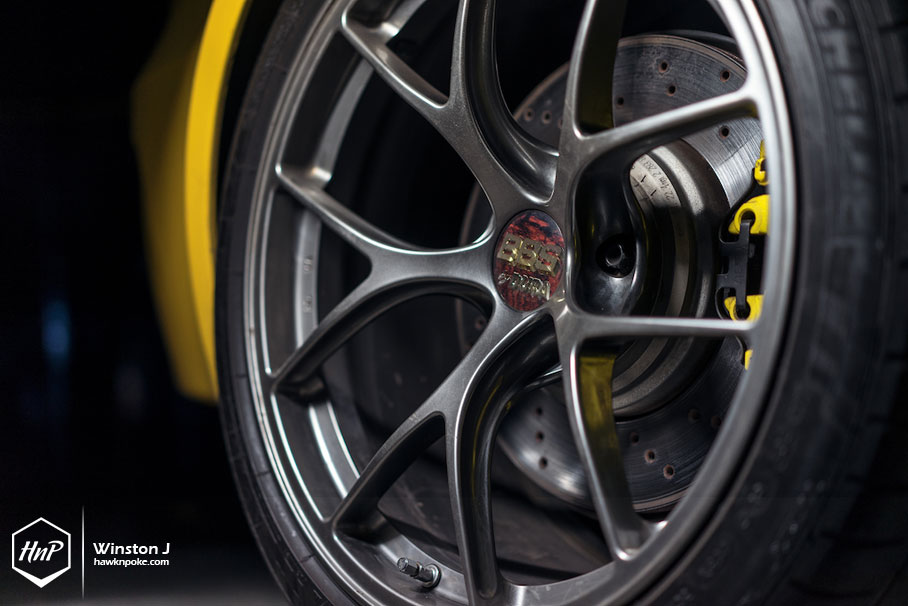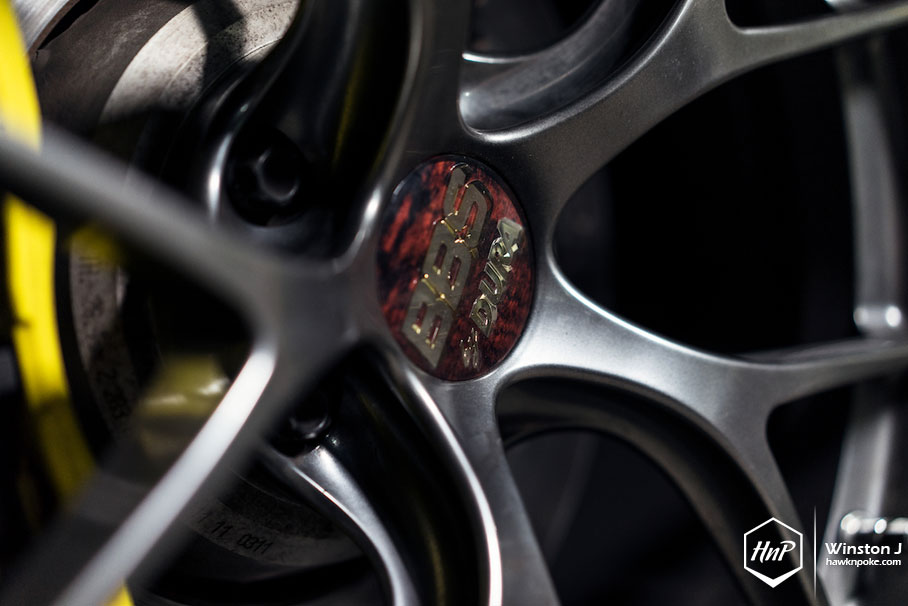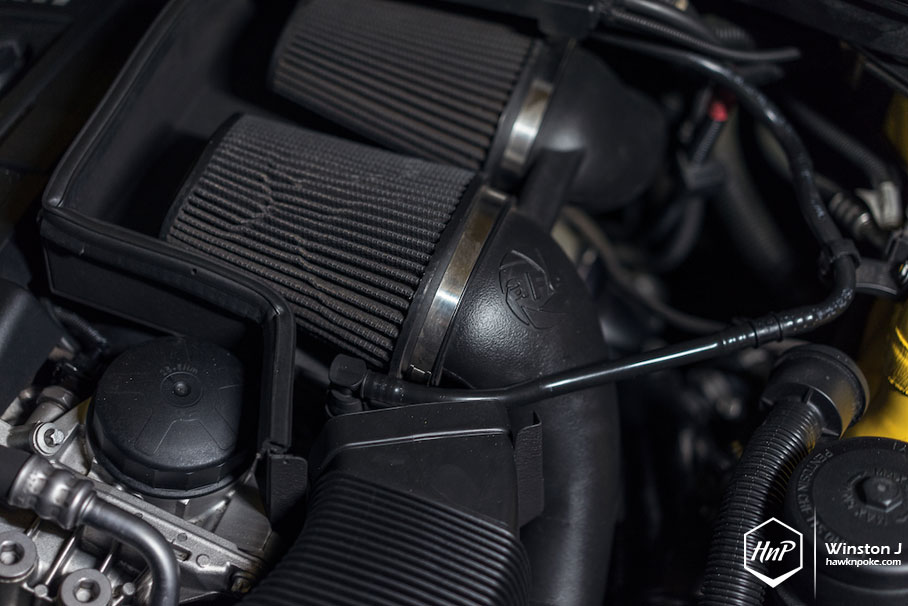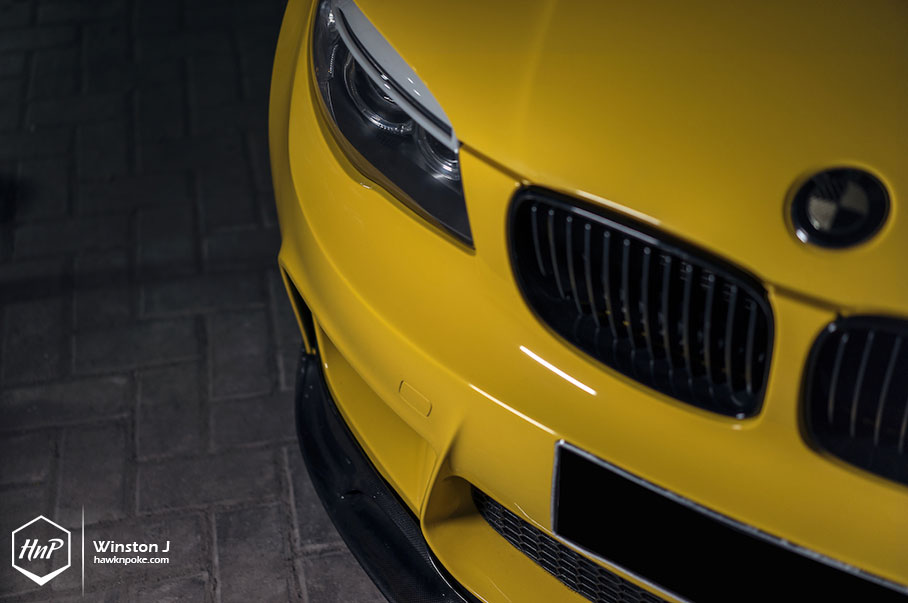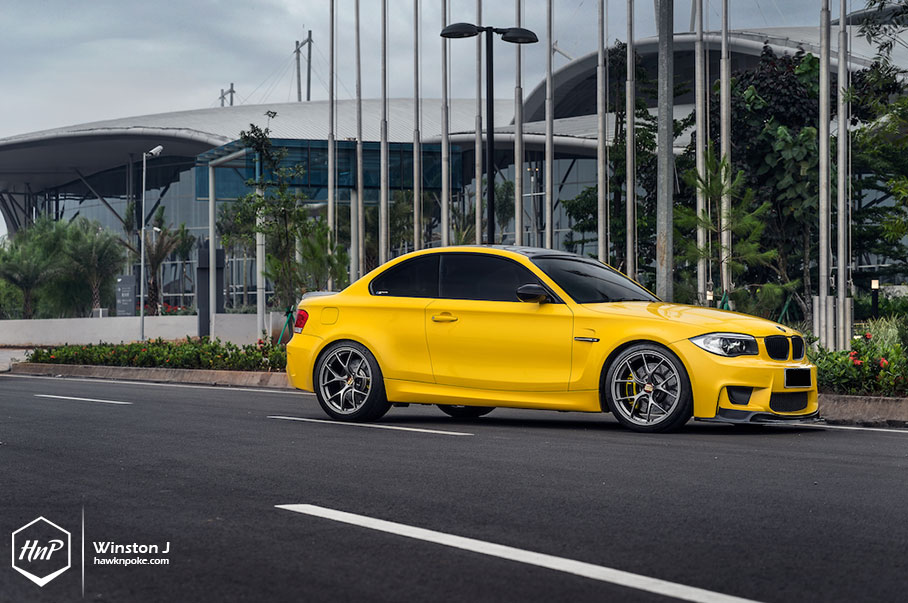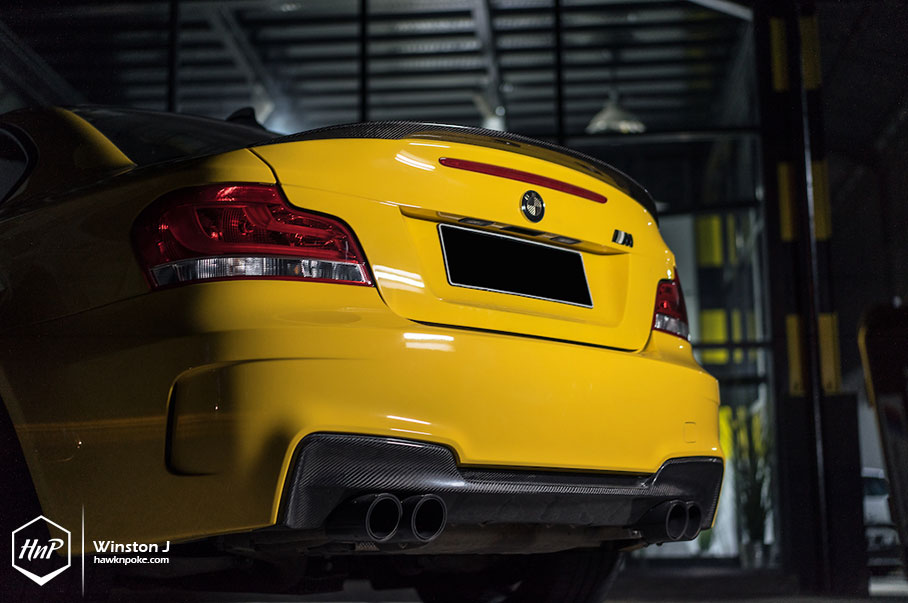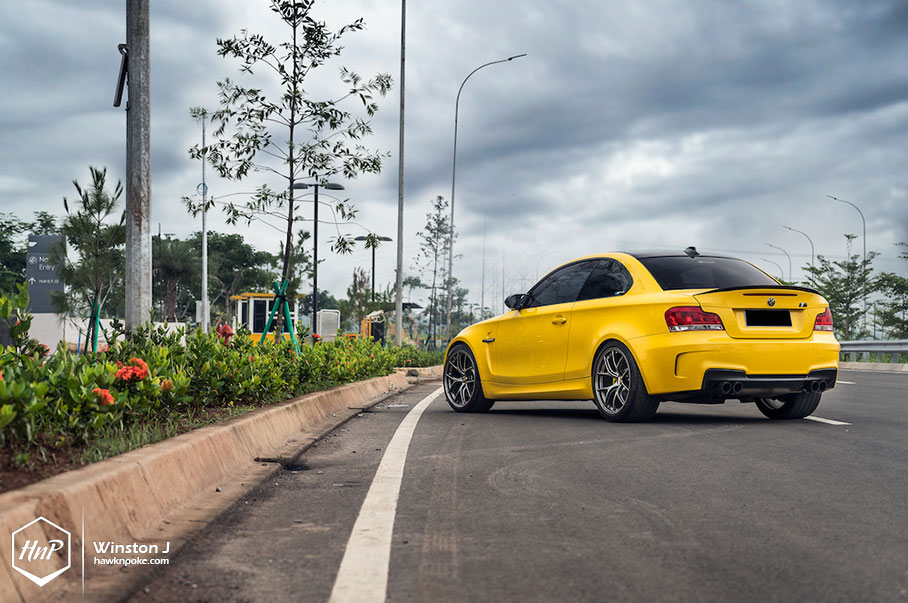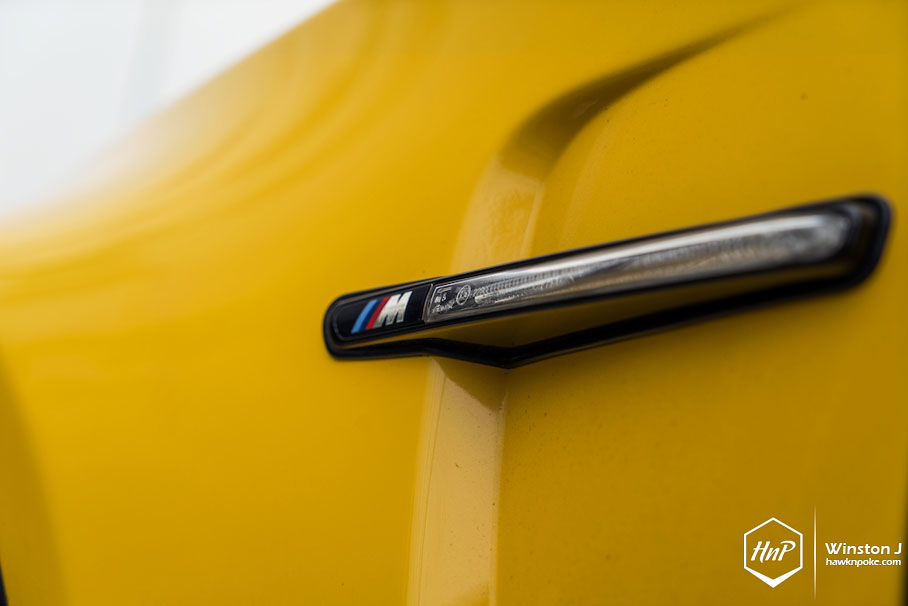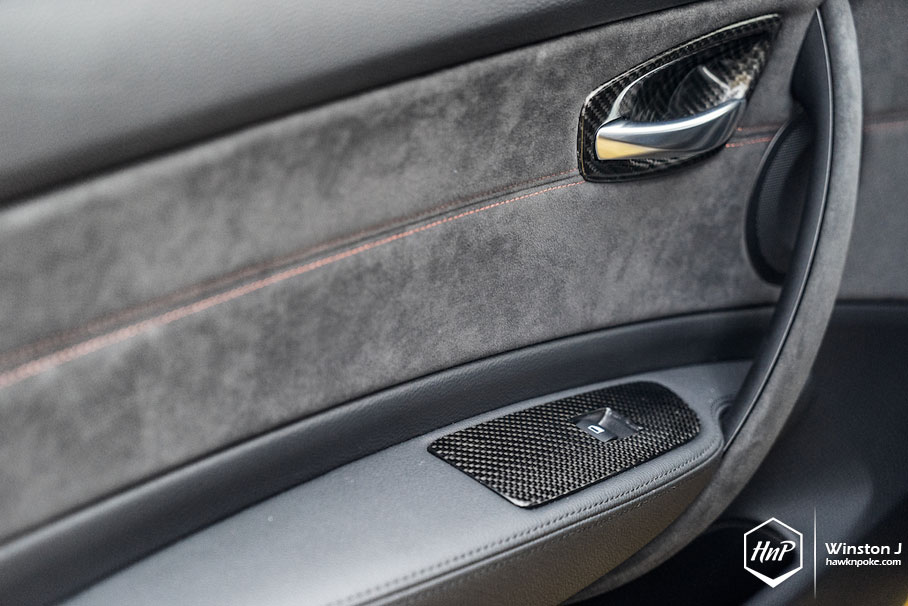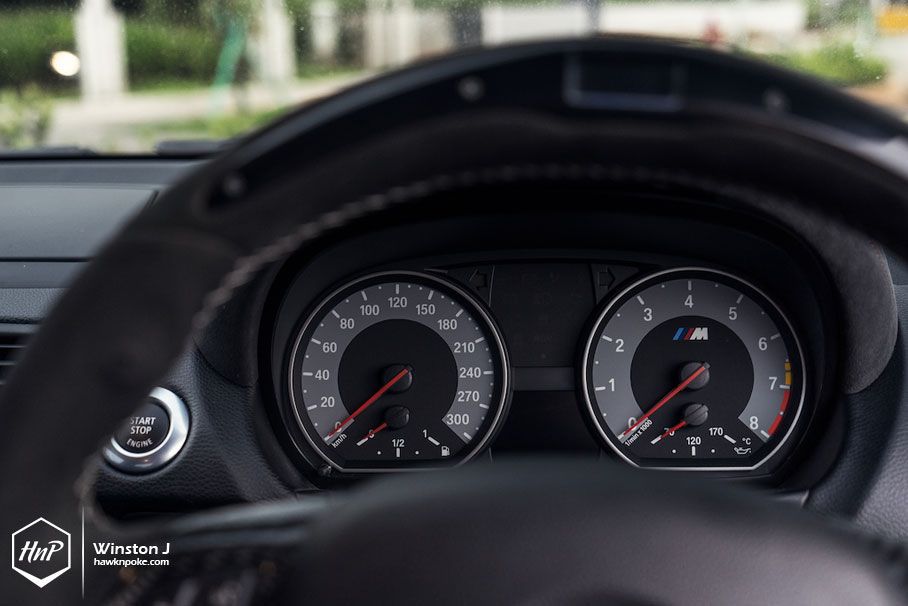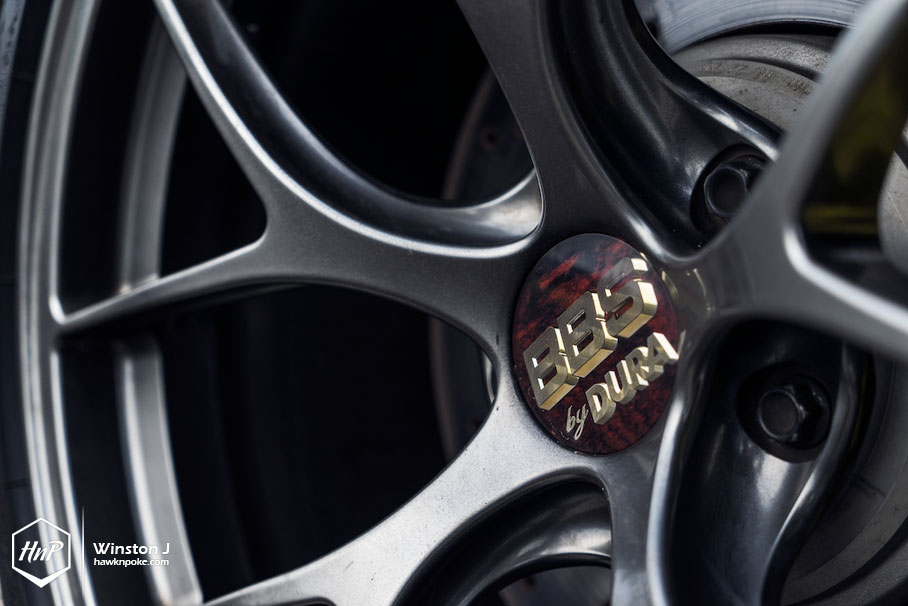 Modification Specs
Giallo Modena Yellow Paint
BBS RI-D 19″x9-10
Michelin PSS 245/35 275/35
Eibach Sport Springs
Akrapovic exhaust
IPE downpipe
Manhart Racing Stage 2 tune (rated 420hp)
aFe dual cone air intake
Revolution charge pipe
Vorsteiner front lip
M Performance trunk spoiler
M Performance carbon diffuser
Black kidney grilles
Carbon side mirrors and roof
M Performance steering wheel
Carbon interior trim and back seat
AC Schnitzer pedal set
Additional Infos
Photography by:
Winston J
Mobile: +6281932092426
Email: winston_jaury@hotmail.com