First-Time-Right // Winston's Bagged Golf on Rotiform
Who doesn't love apples? Not the tech giant, mind you, but the nature's offering of a fruit. The texture's crisp, it goes great with pies – as well as being juiced in itself, and the 'exterior' color has alway been really eye-catching, prompting everyone to grab one and take a bite out of it. Today's featured car happens to posses apple-like qualities – but this is one that you'd want to look at and be amazed, not bite – you'd get a severe toothache if you do.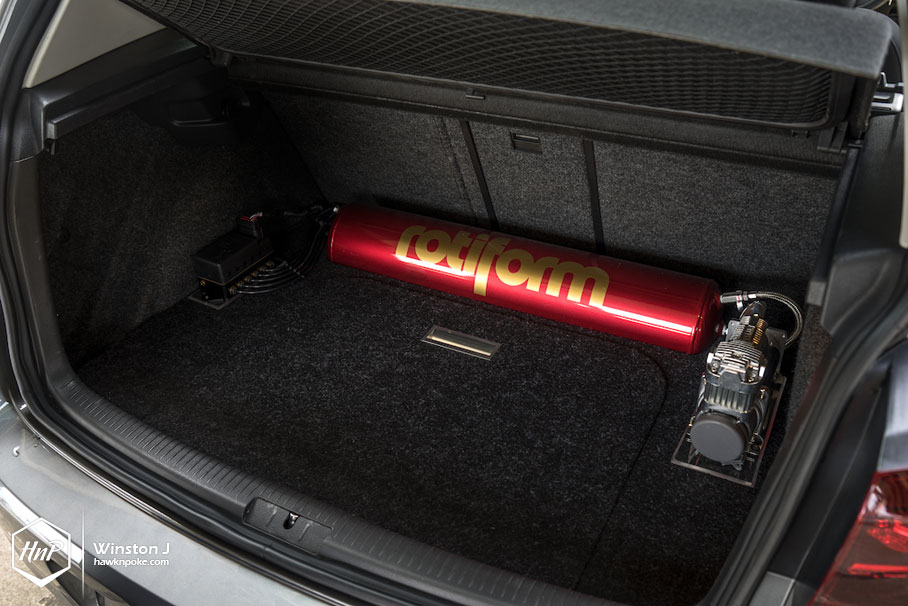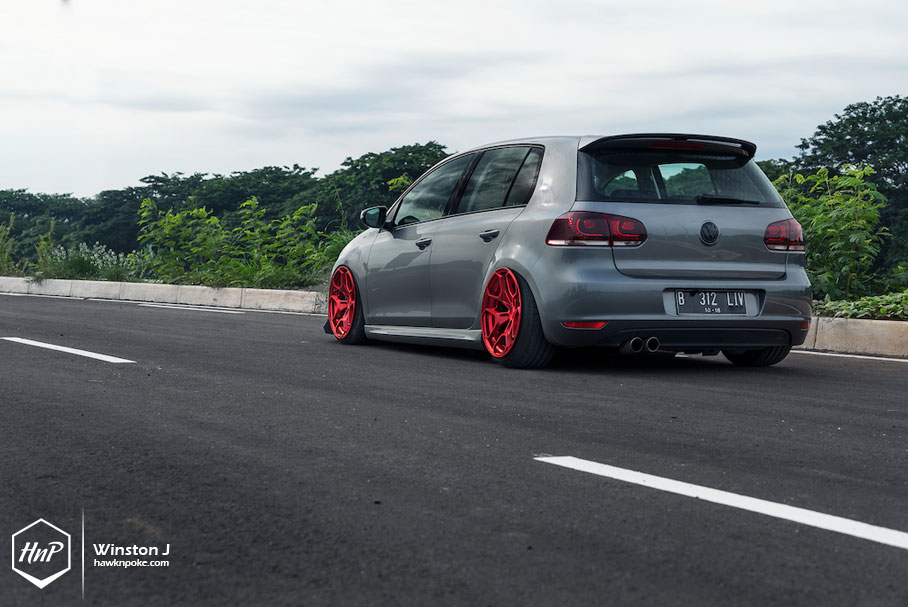 Owned by none other than HnP's Winston Jaury, this aggressively-modified Mark 6 Golf features crisp mods inside and out, and a different aura compared to the rest of the crop – when Golf owners prefer GTI or R looks, Winston stayed true to its Golf personality, relying on Votex add-on aeros and widened rear arches. A pretty unique look especially when paired with the Apple Candy Red Rotiform wheels.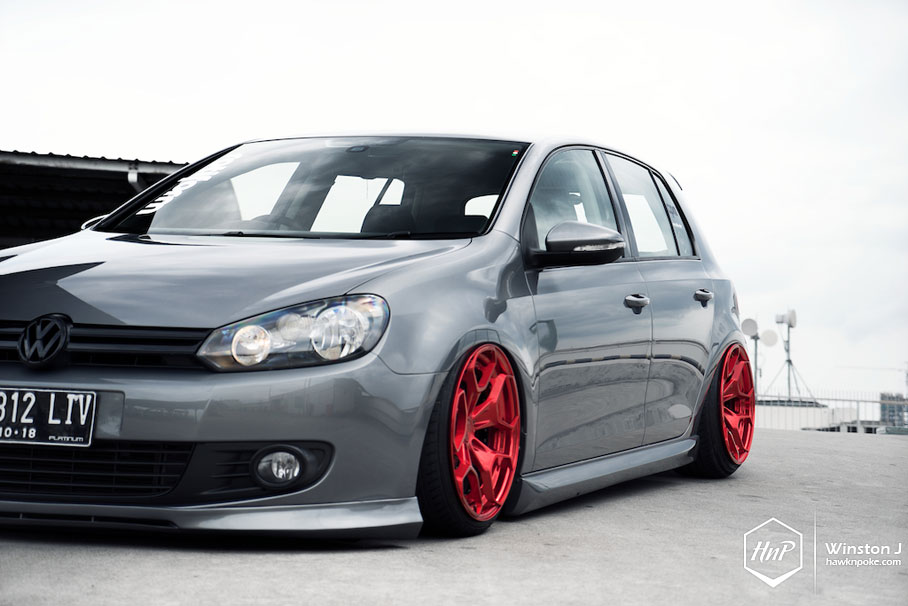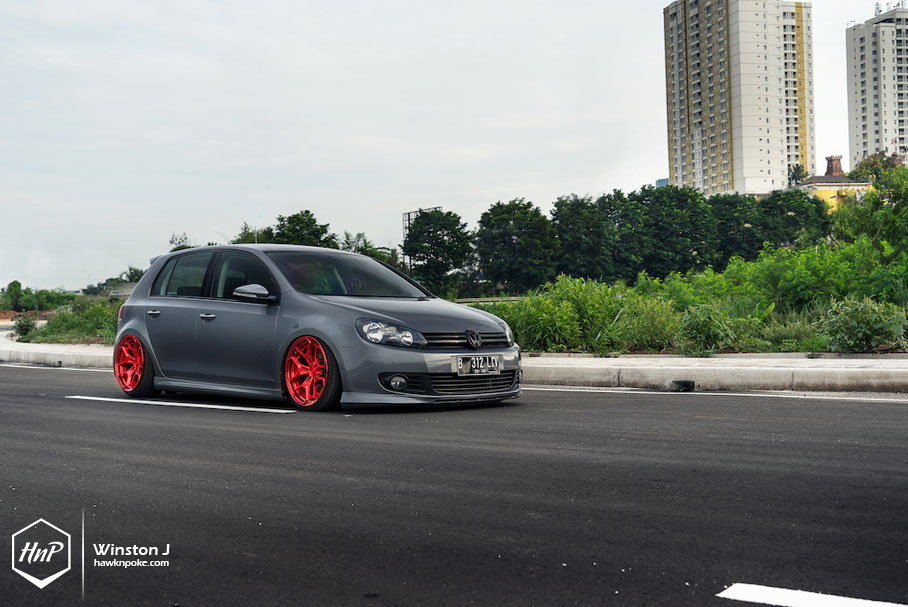 Wanting to boost the cars performance, the powerhouse has also been boosted by Milltek exhaust, McChip DKR reflashed ECU, Wagner Tuning Competition Series Intercooler, and Forge Carbon Intake. All show and all go, all the right boxes ticked.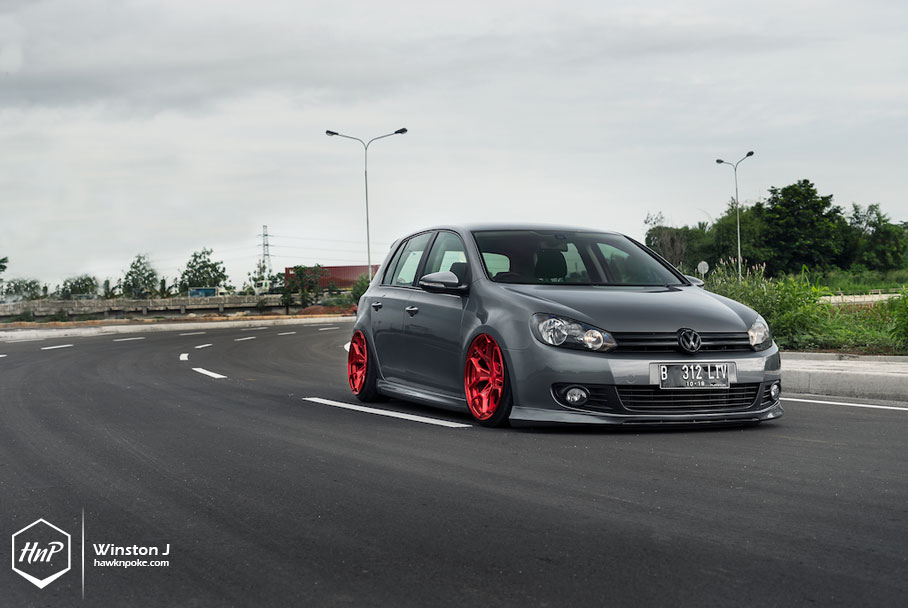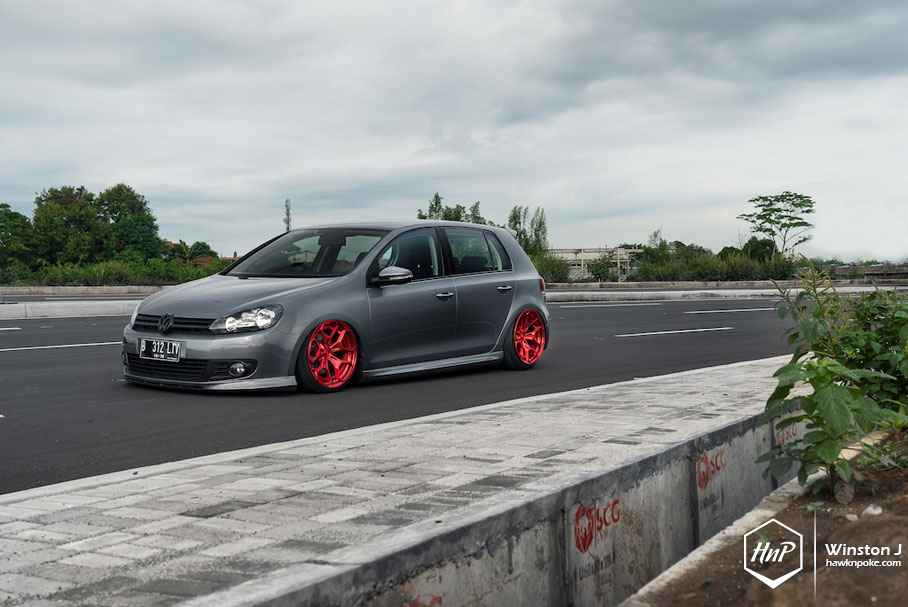 But by far the most striking feature of this car is the tightly-fitted Rotiform HUR wheels, wrapped in Accelera and Toyo rubbers, made closer to the fenders with AirLift Slam Series suspension kit. A definite show stopper and a surprising execution from Winston, given this setup is his first-time in modding his Golf MK6. Getting it right since the first time, as some would say.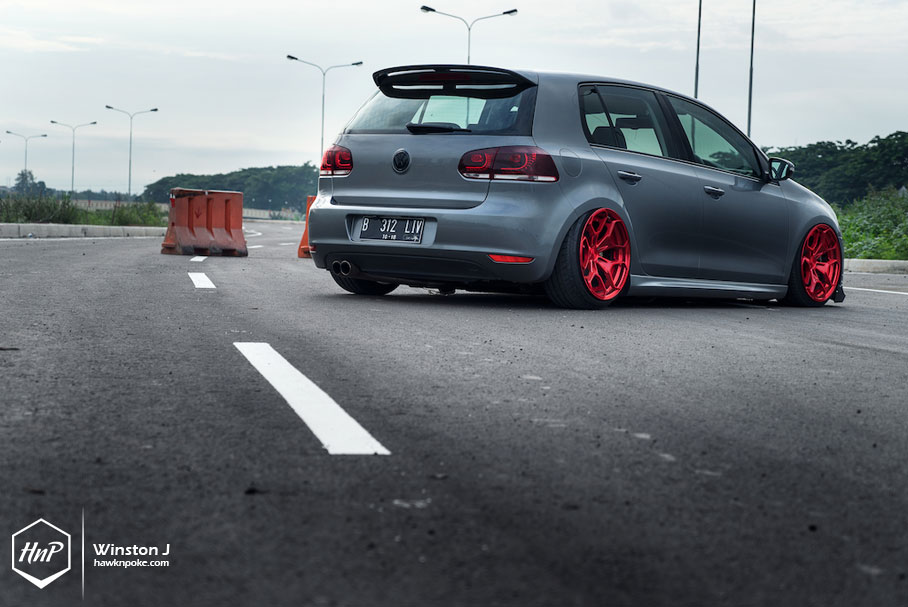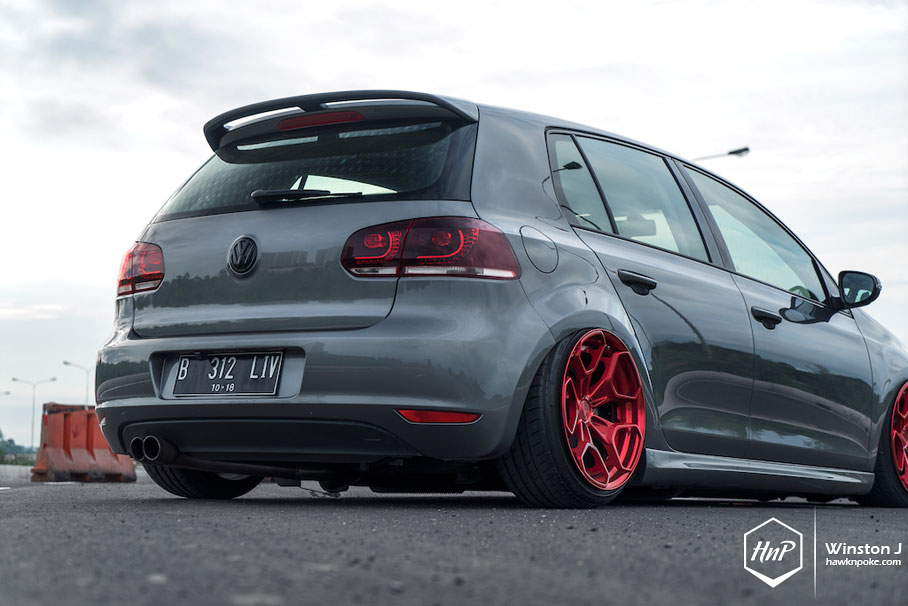 The car's metallic grey paint job also helps the wheels to stand out even further, directing everyone's attention to the set of bespoke jewellery fitted to the fenders. Subtle bodywork combined with gorgeus wheels is definitely a win – and Winston's car is a definite outlier on the streets, stopping everyone in their tracks.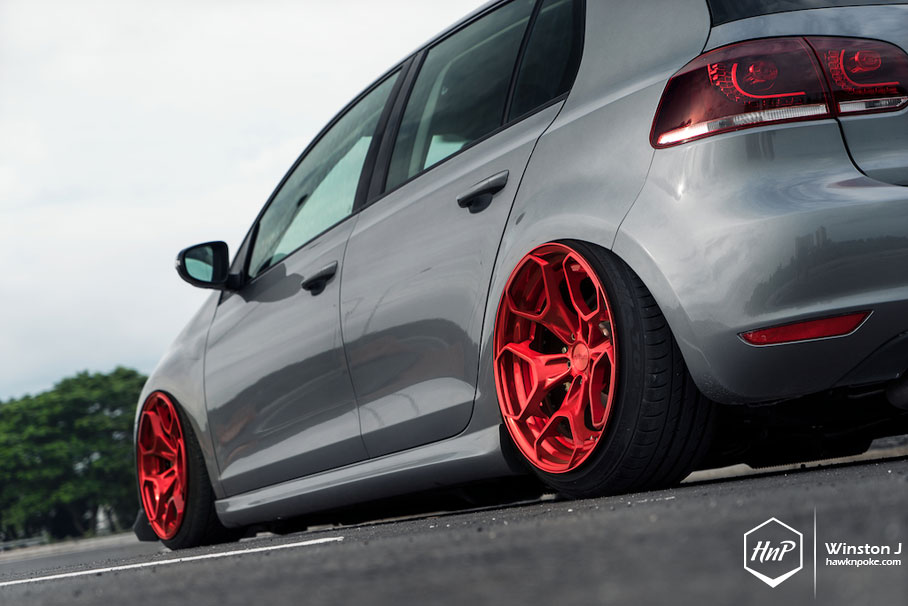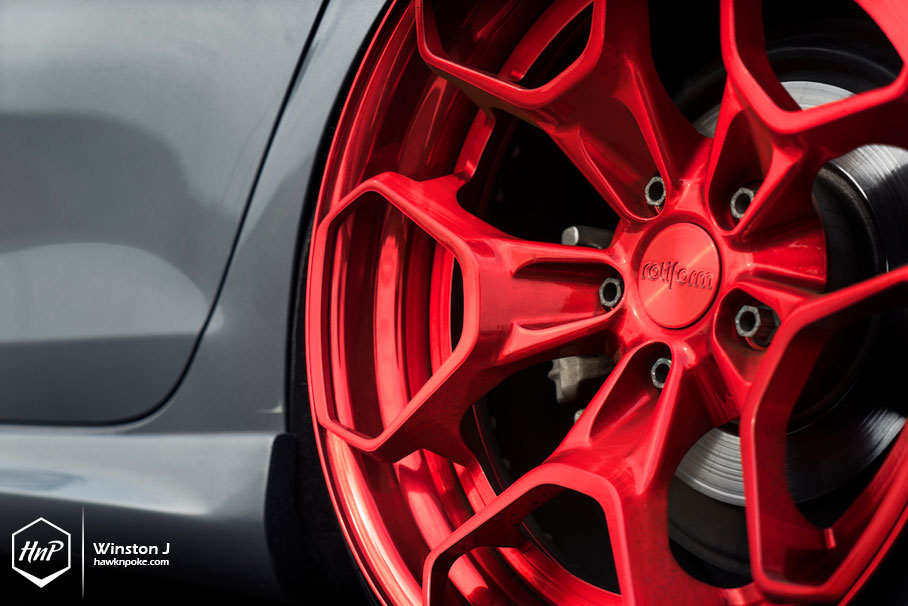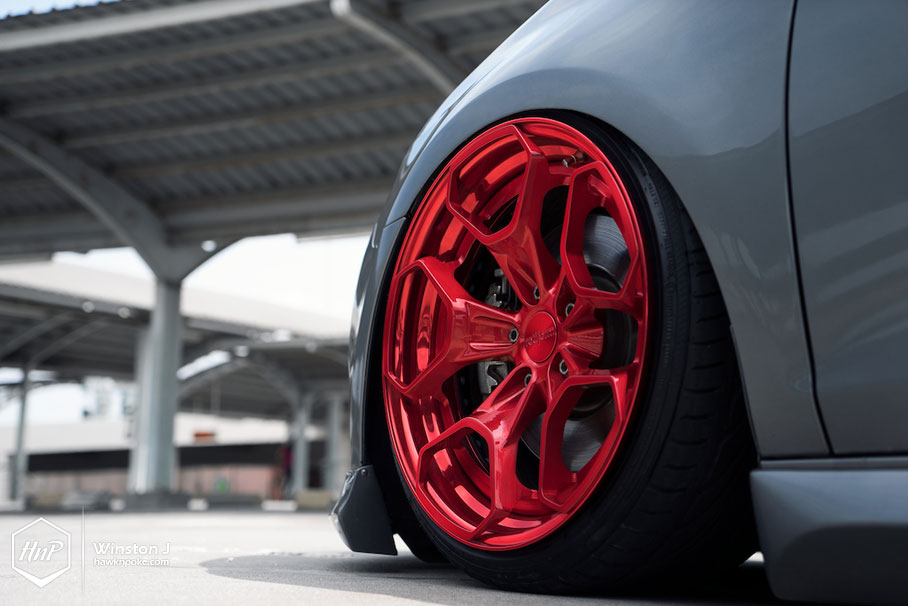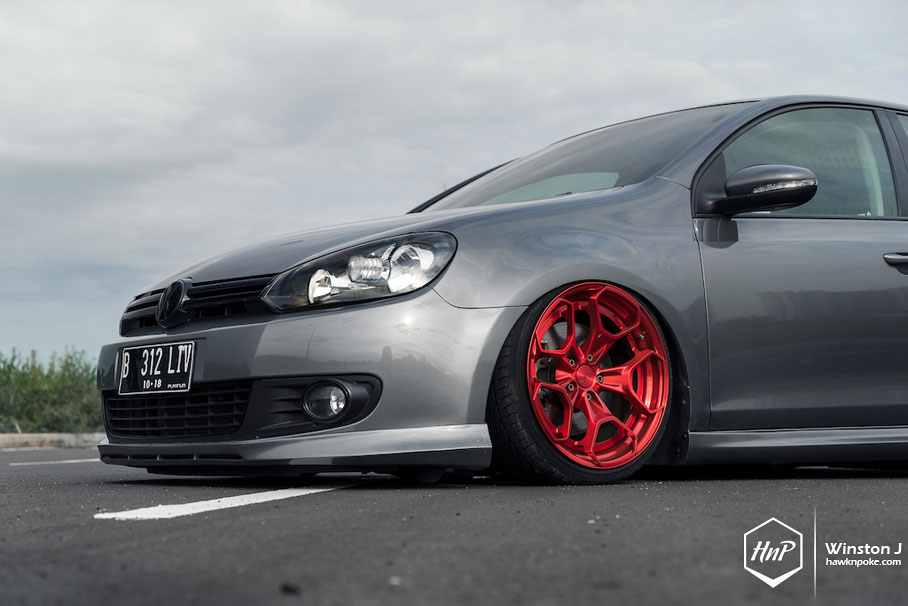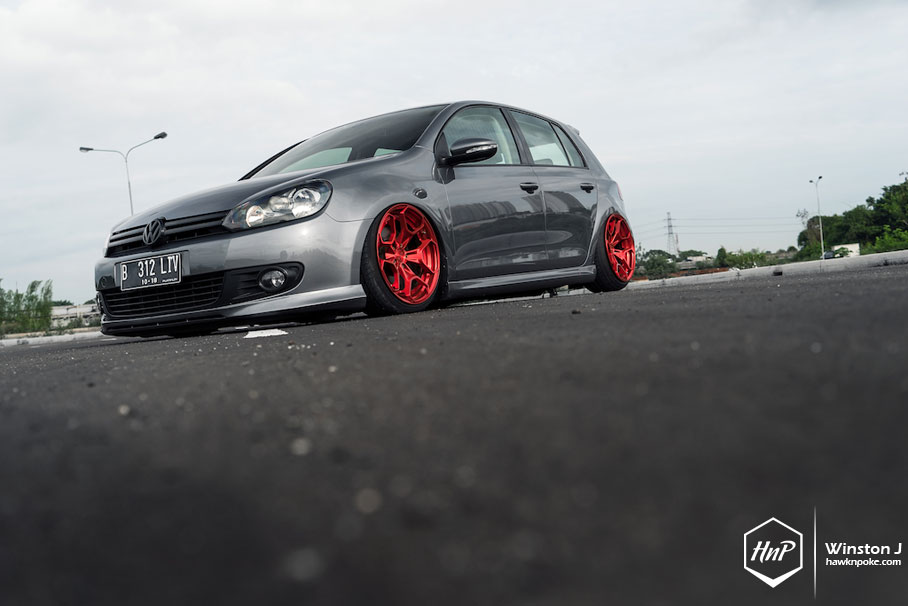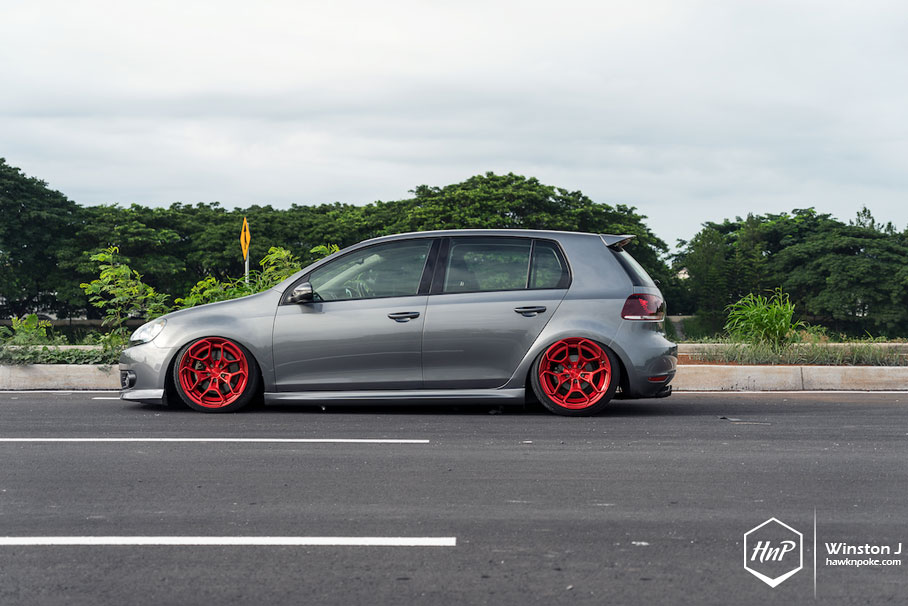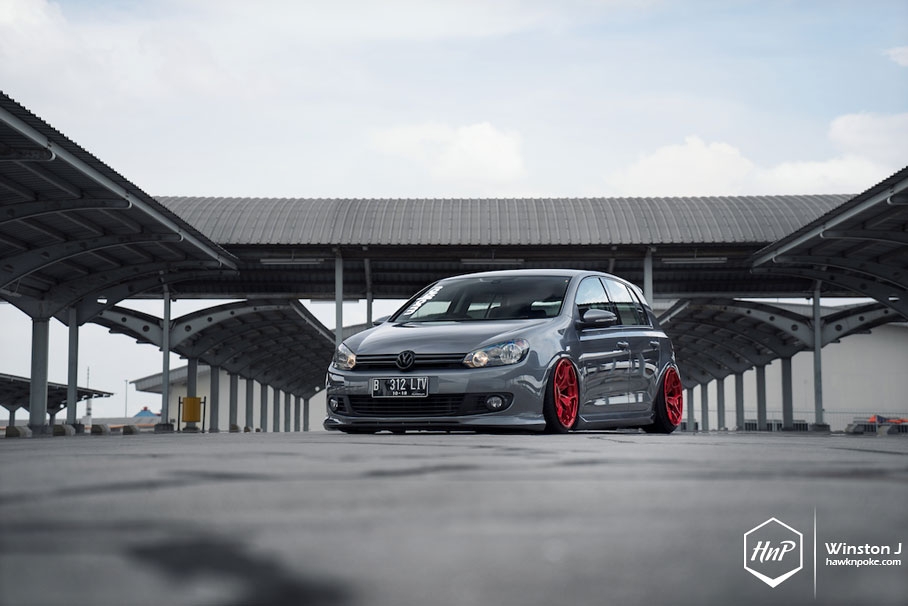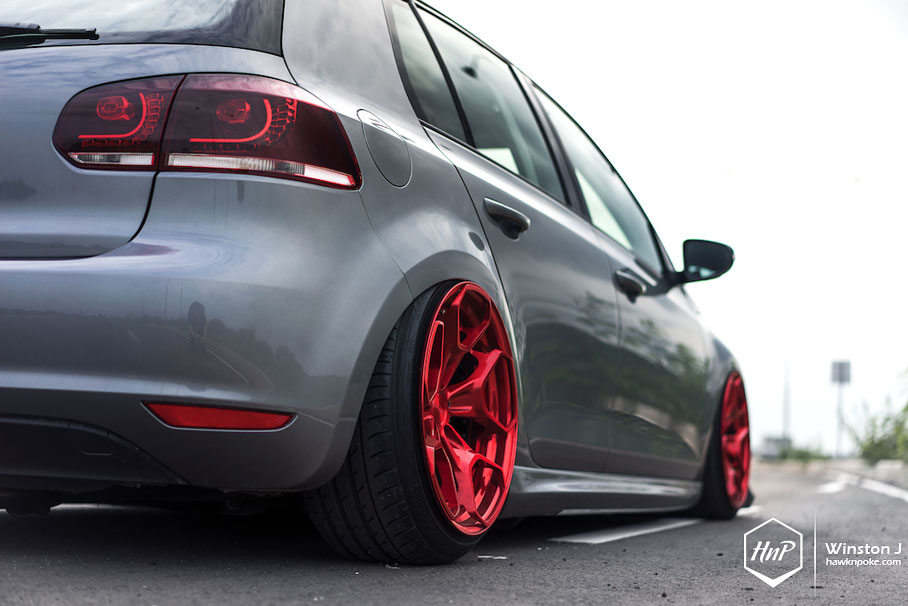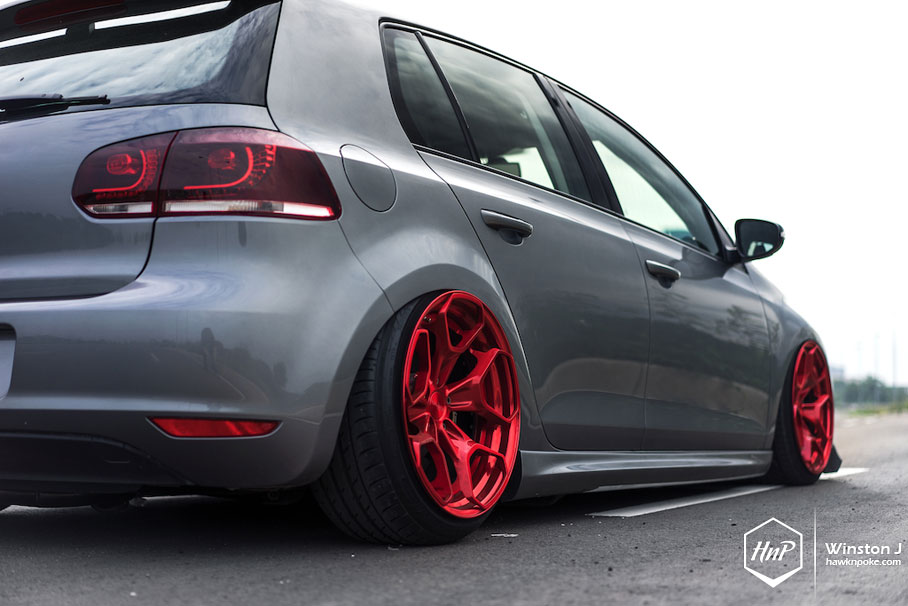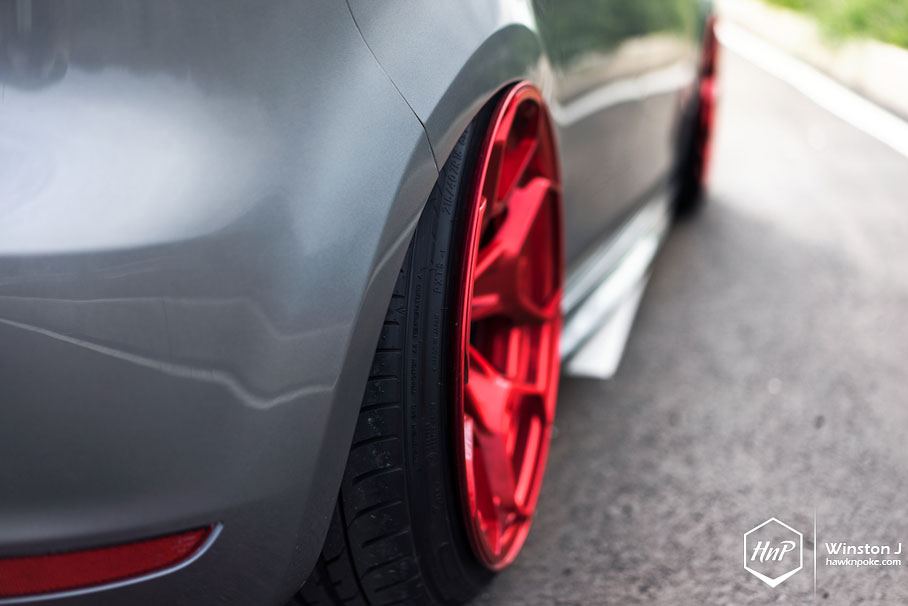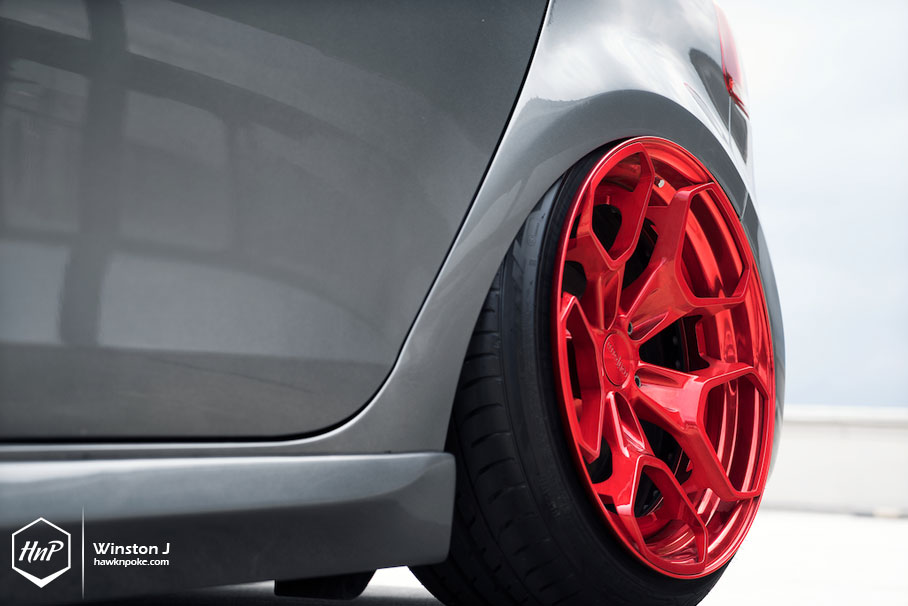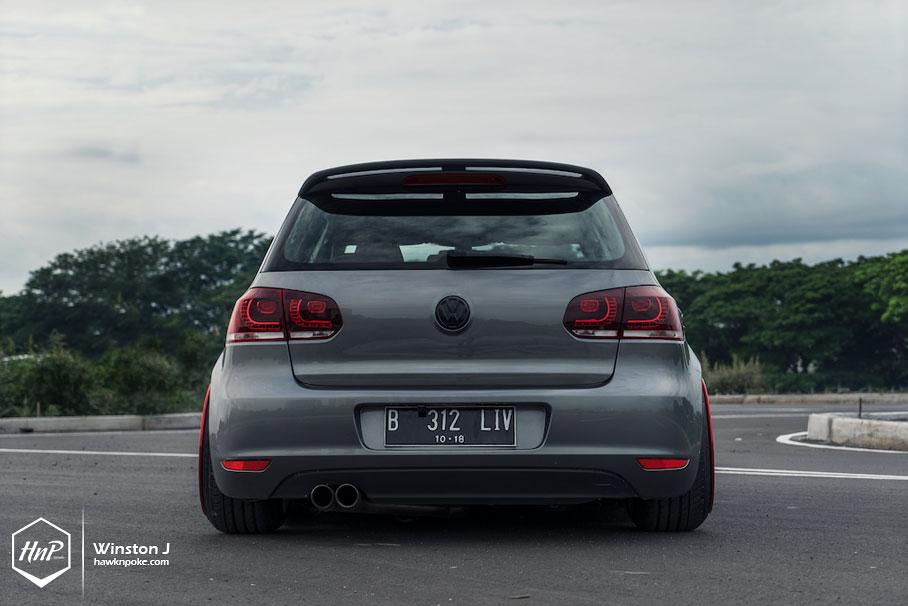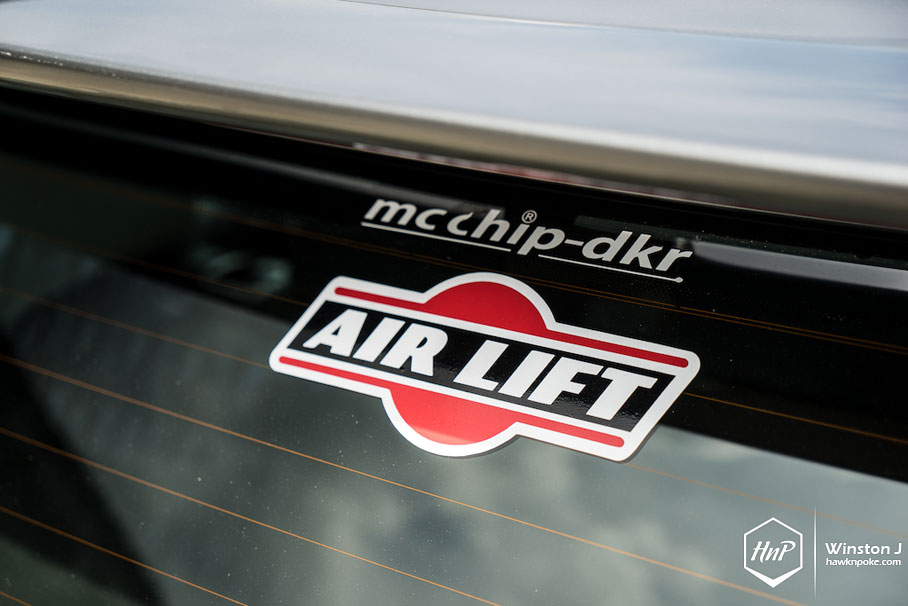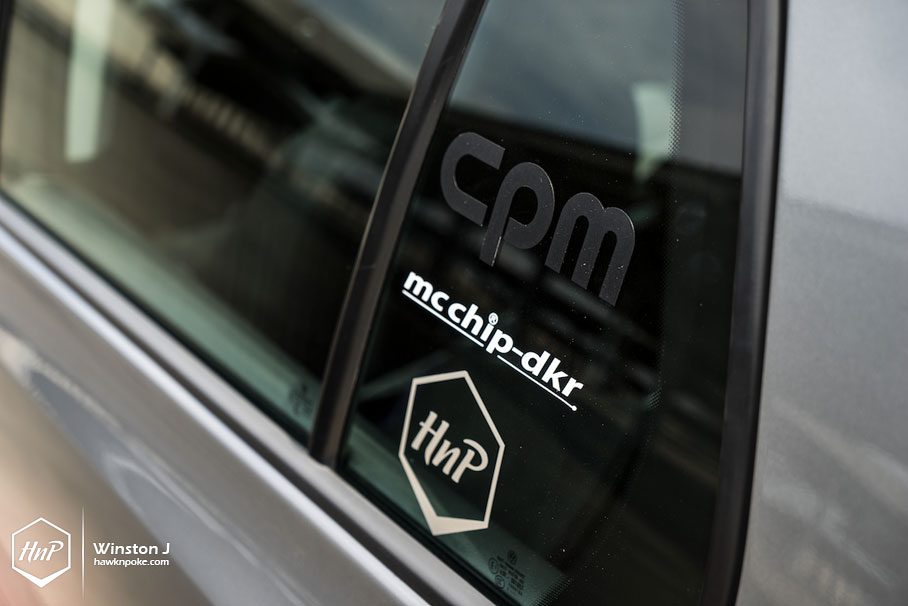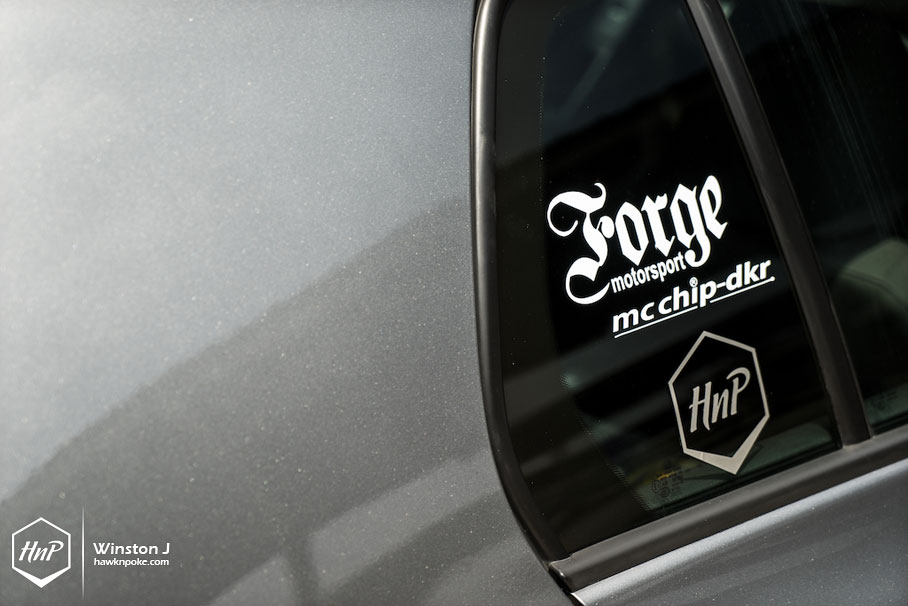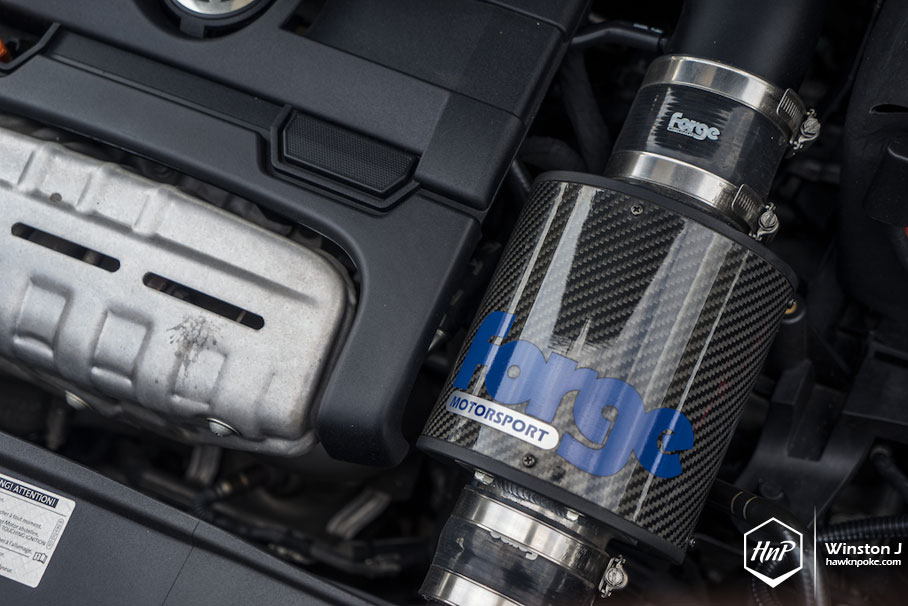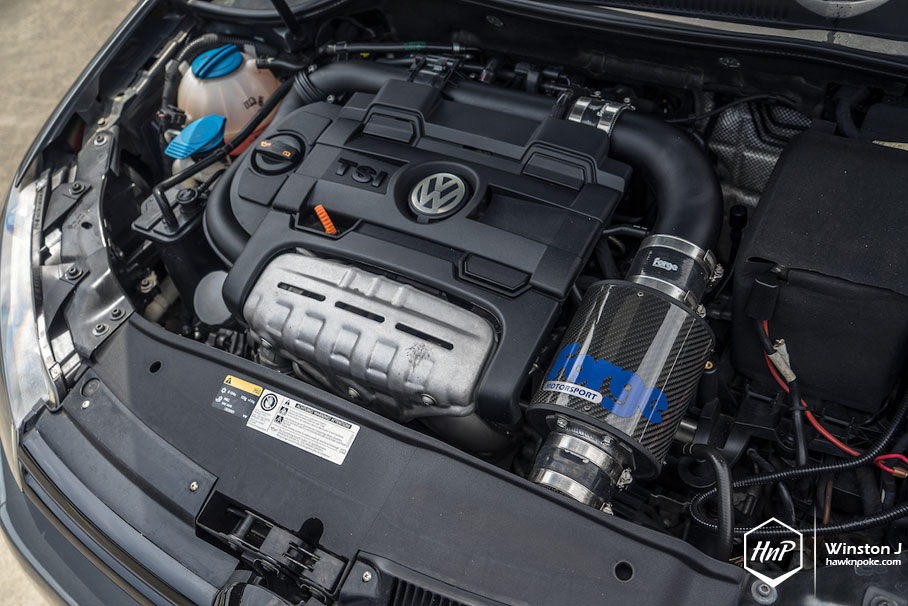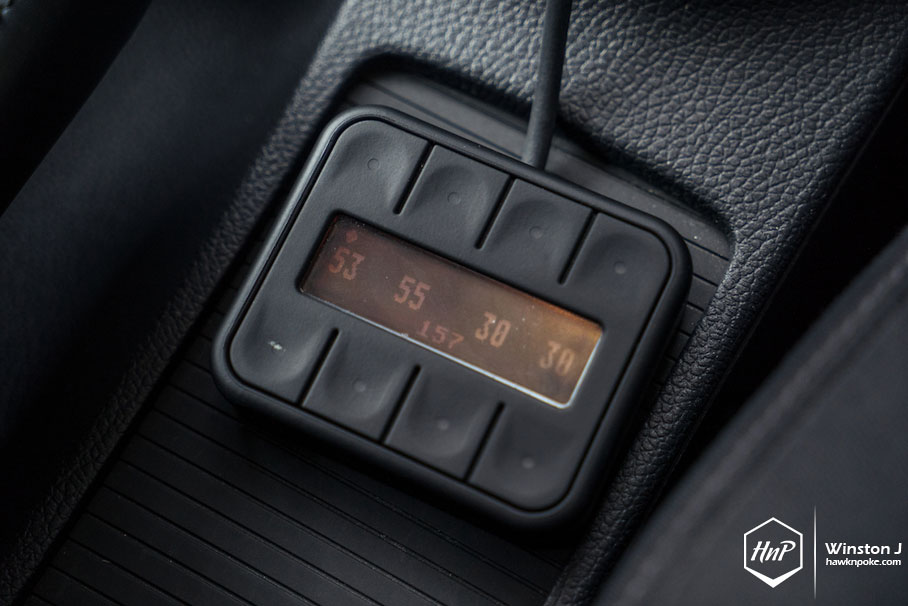 Modification Specs
Votex front lip
Votex rear spoiler
Golf R side skirts
Wide body by platinum motorsport
LED Rear Tailamp
Milltek resonated exhaust
McChip DKR reflash
Wagner Tuning Competition Series Intercooler
Forge carbon intake
Airlift Slam Series kit
Airlift v2 management
Rotiform HUR 18″x9.5-10.5 apple candy red
Accelera 215/35 front
Toyo T1 Sport 215/50 rear
Rear camber arm
Additional Infos
Photography by:
Winston J
Mobile: +6281932092426
Email: winston_jaury@hotmail.com