Casual Sport // Porsche Cayman on BC Forged
At the beginning of their inception, sports cars were just what they were intended – as cars that offered superior driving experience and above-class performance compared to the rest of the herd; in return, they're quite a pain to be used daily. But that was decades ago.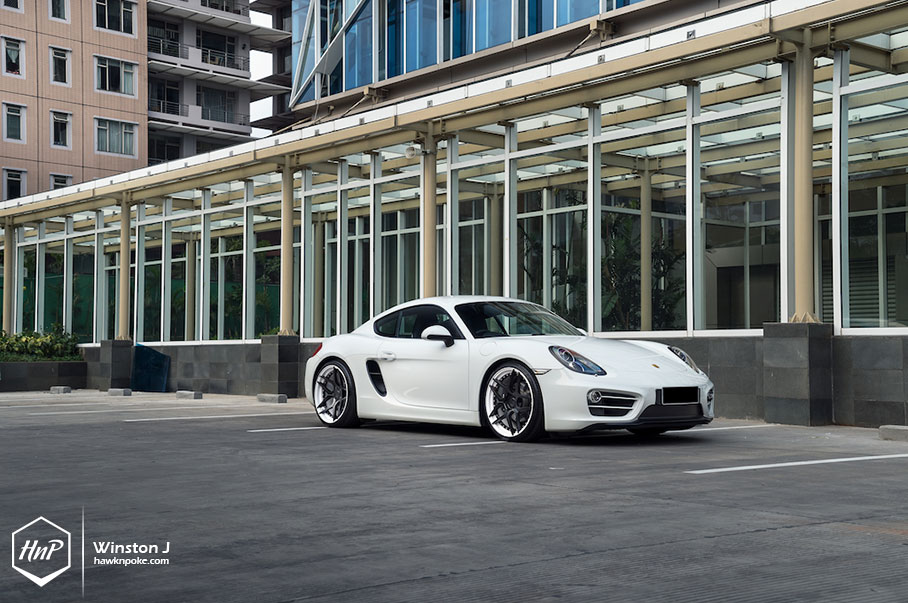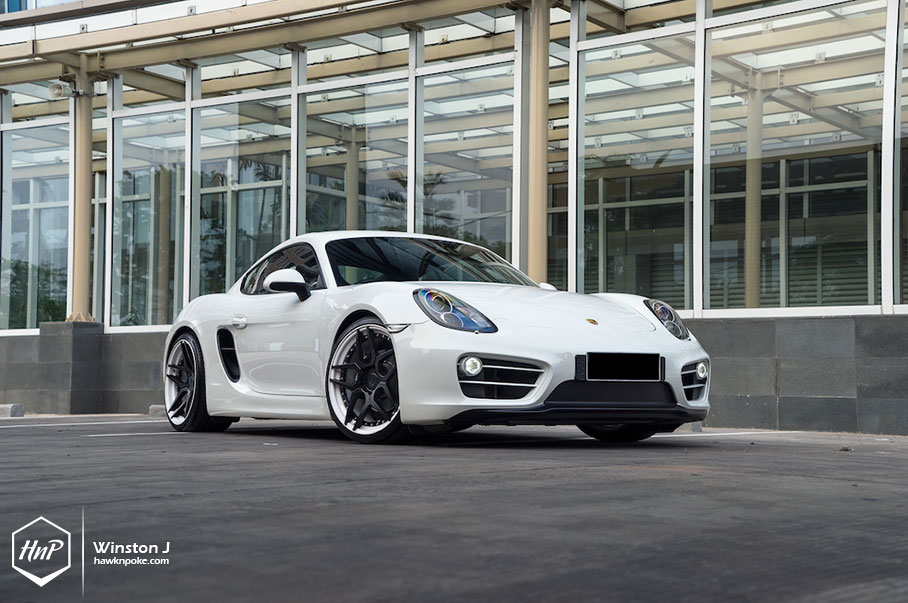 As the demands grew, sports car manufacturers listened to the wailing words of customers, and started developing sports cars that are much friendlier for the streets. Comfort, practicality and visibility became the biggest factors that these manufacturers considered. Now, thanks to decades of automotive technological advances, we have finally reached the day we no longer have to deal with stiff-to-the bone sports cars anymore.
Growing its compact sports lineup, the mighty Cayman became Porsche's answer to those needing more livable 'speedy gonzales' for their daily drives. Going fast without the sacrifices!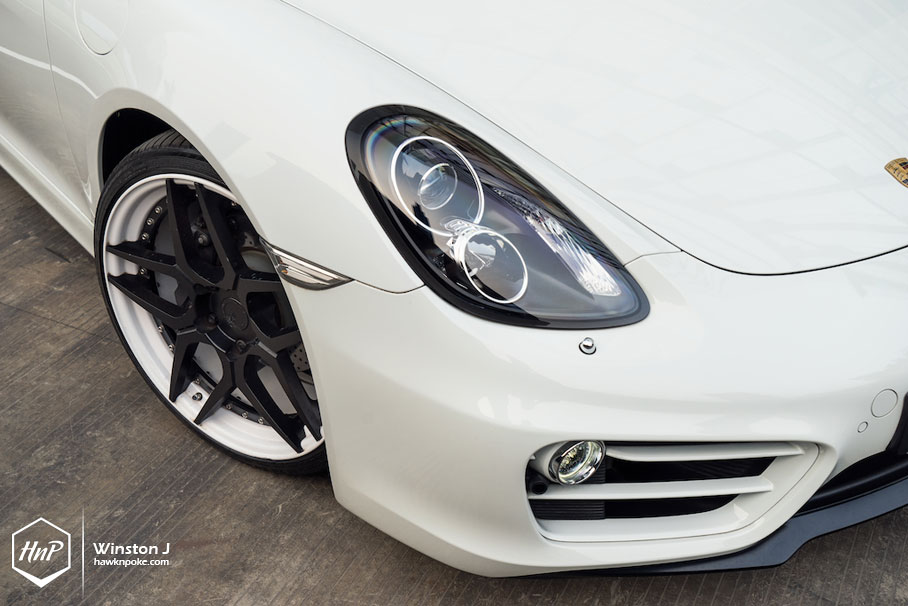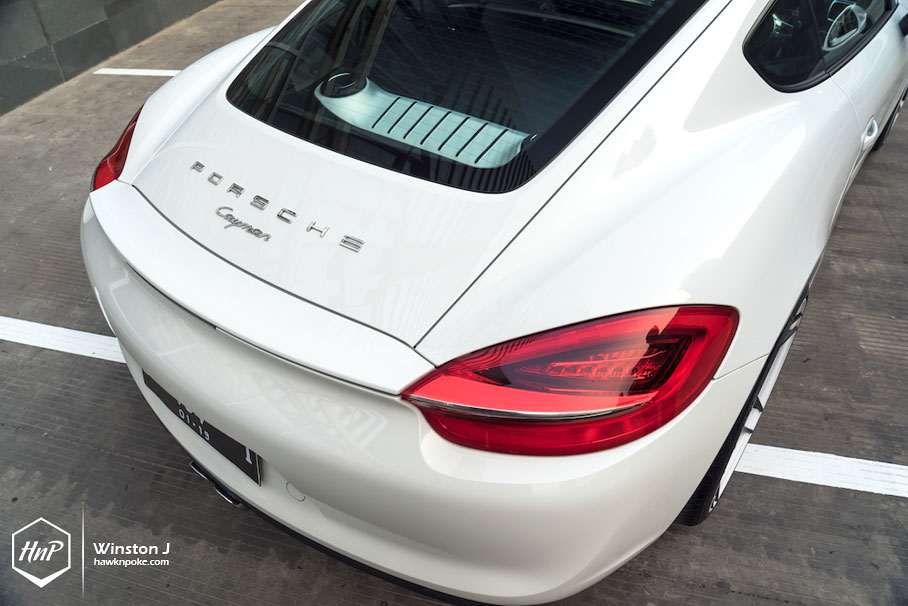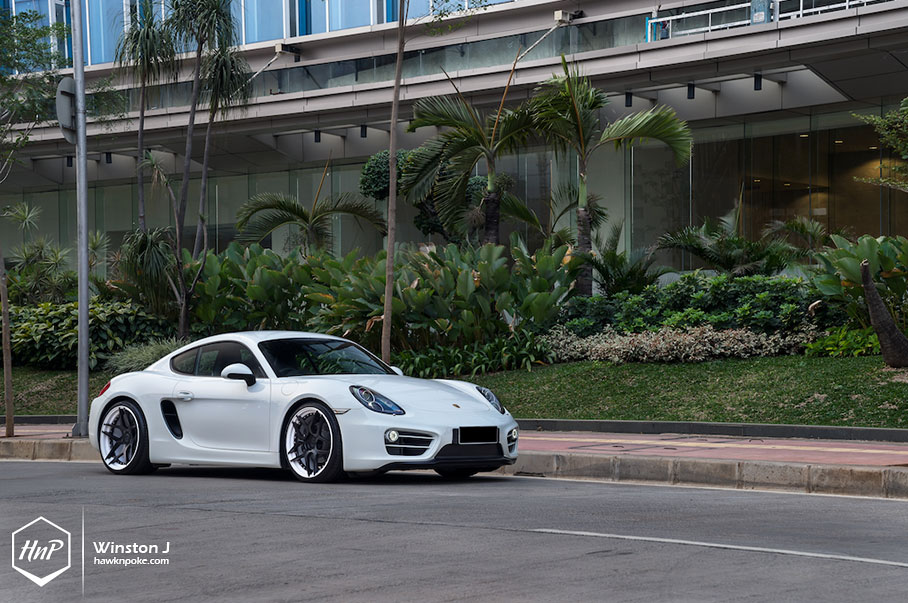 Reaching its second iteration already, this is Porsche's take on the growing practical sports car market. And it certainly doesn't disappoint either, thanks to Porsche's legacies that were thoroughly infused ever since the first sketch were drawn on paper. The compact dimensions and mid-engined powerplant turned the Cayman into one of the most well-balanced sports car, suitable for both streets and tracks purposes alike.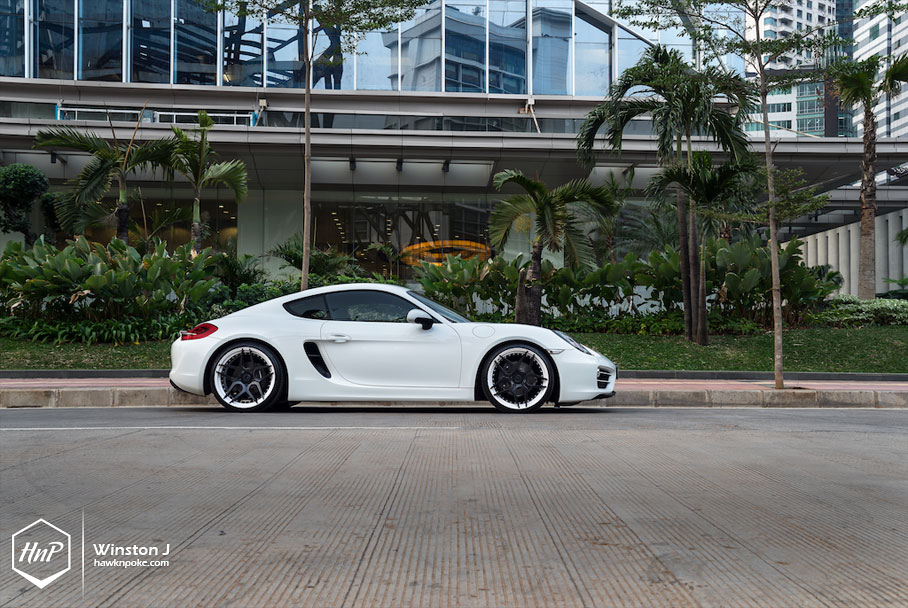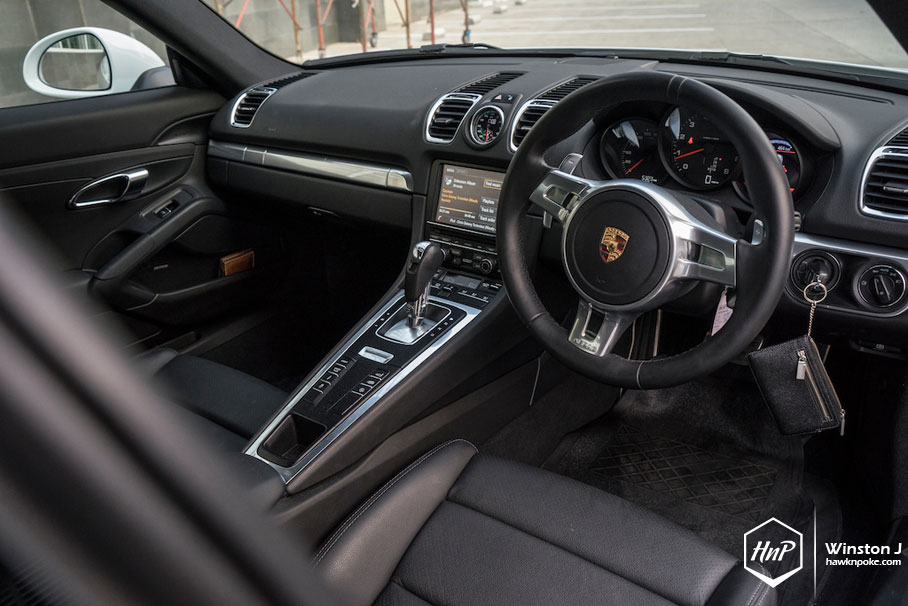 Making this Cayman standing apart from the rest of the pack, owner decided to put personal touches onto the beloved ride. A set of BC Forged wheels with color-coded lips added a refreshing view, while Eibach springs and Porsche Sports Exhaust completed the highstyle package.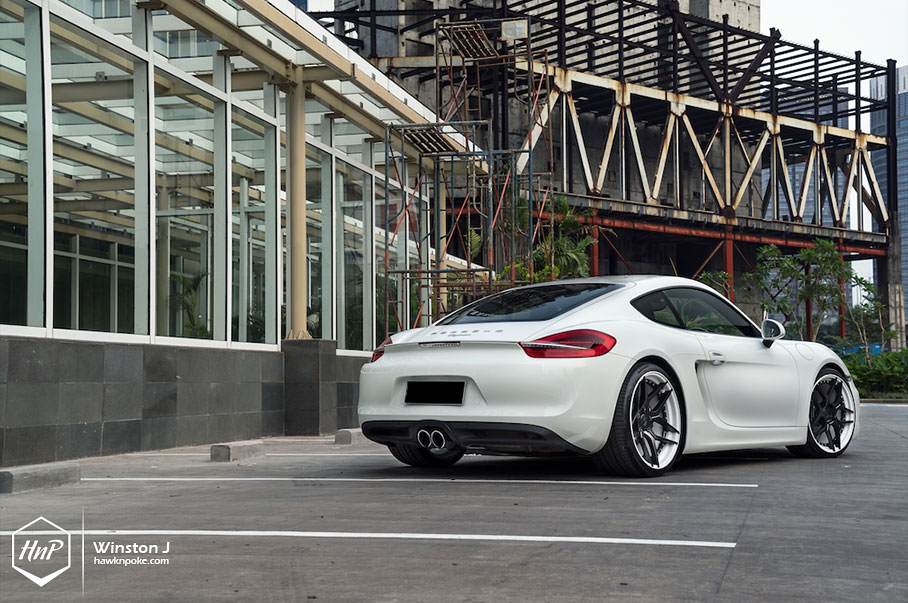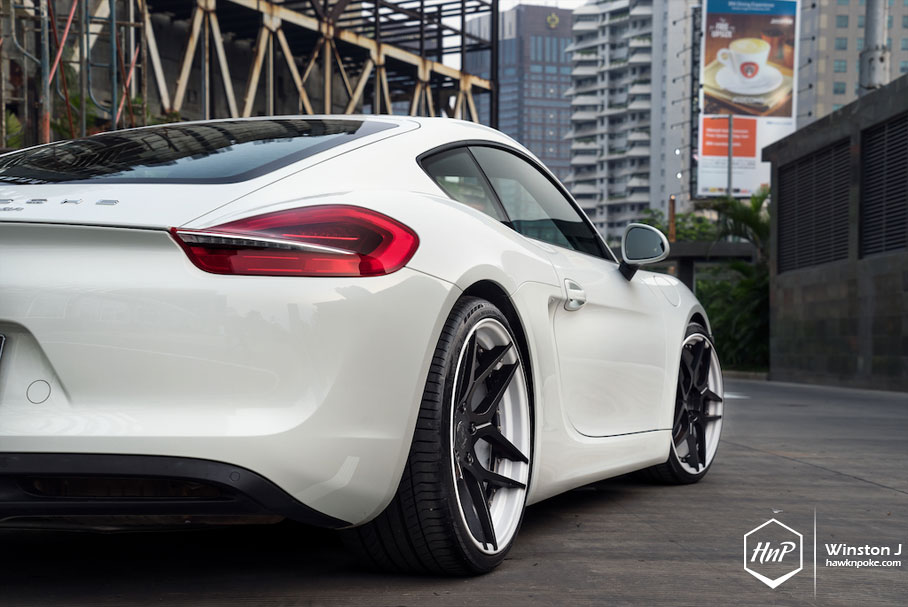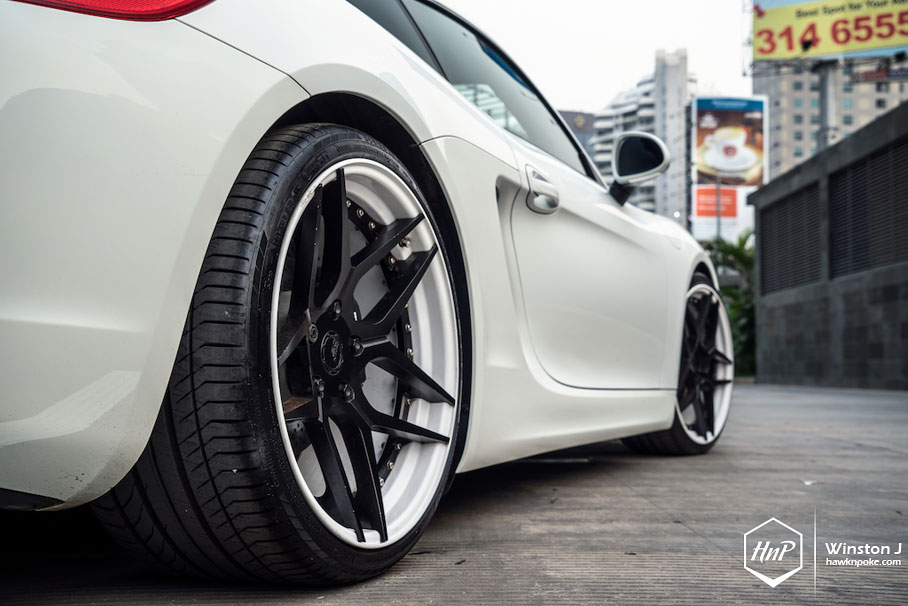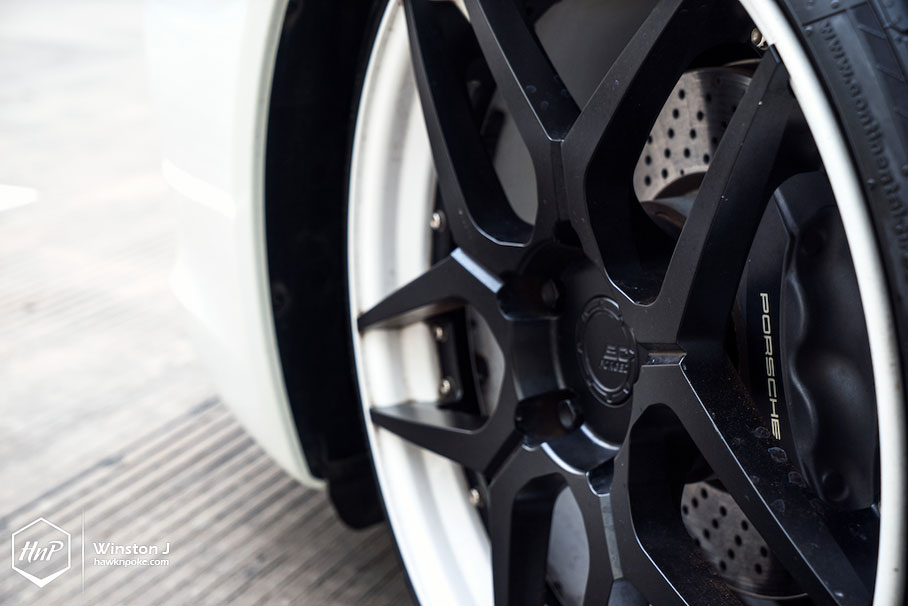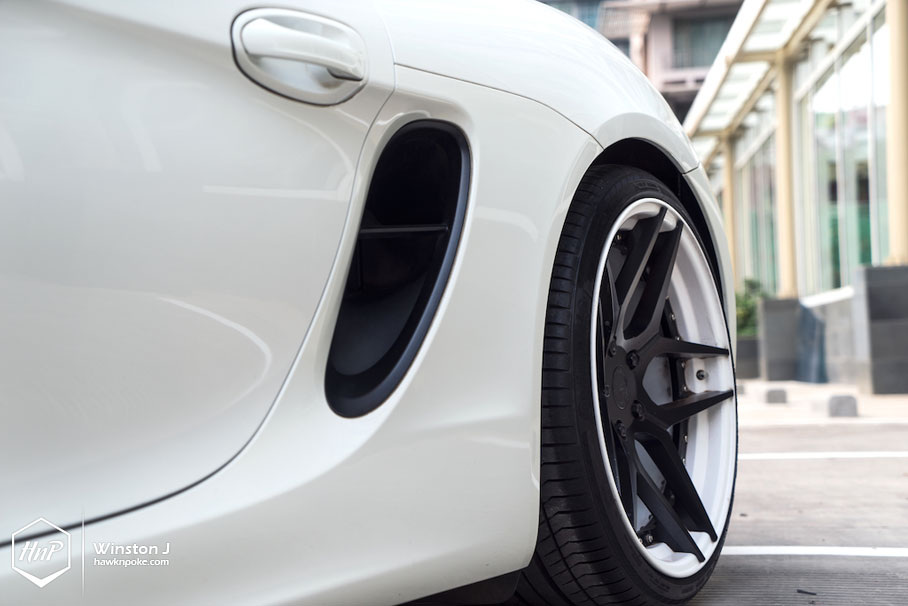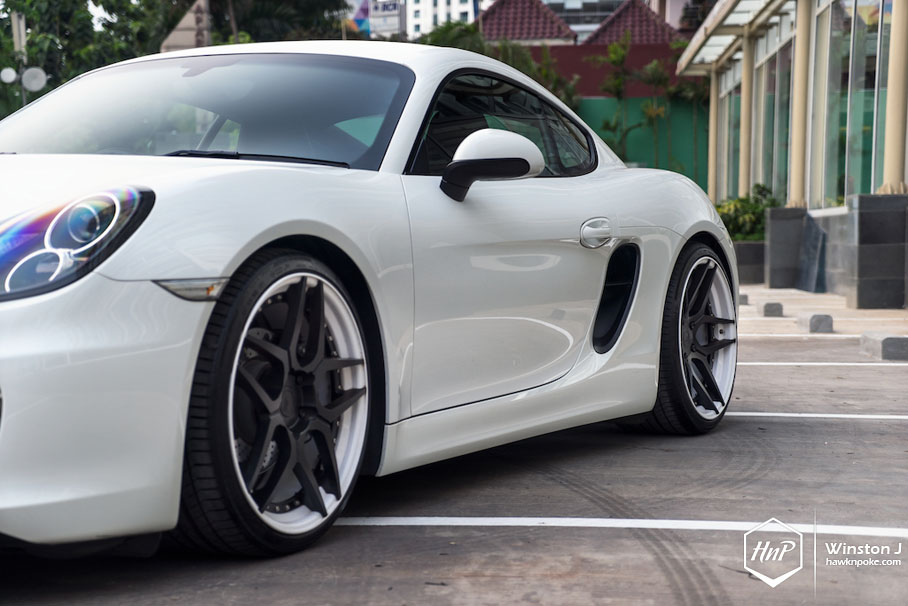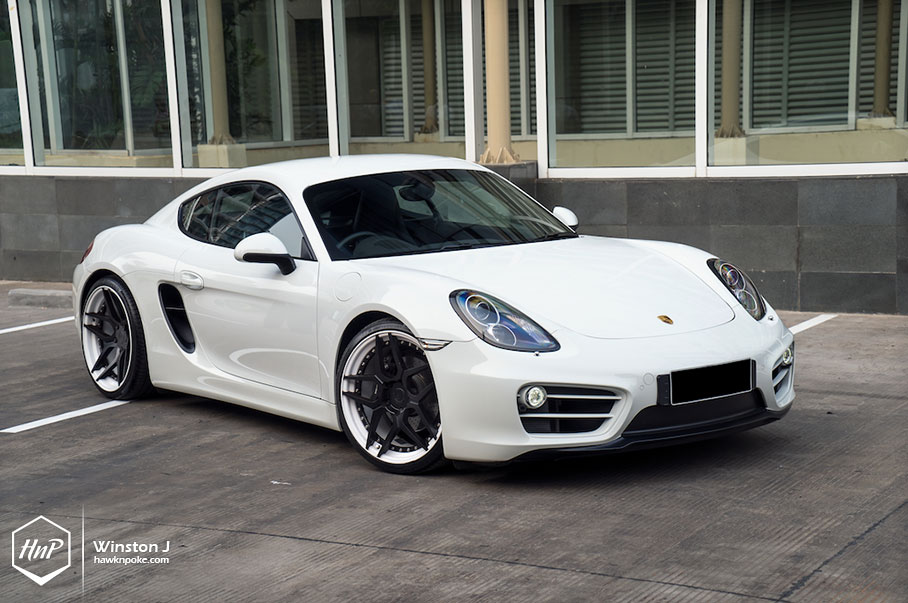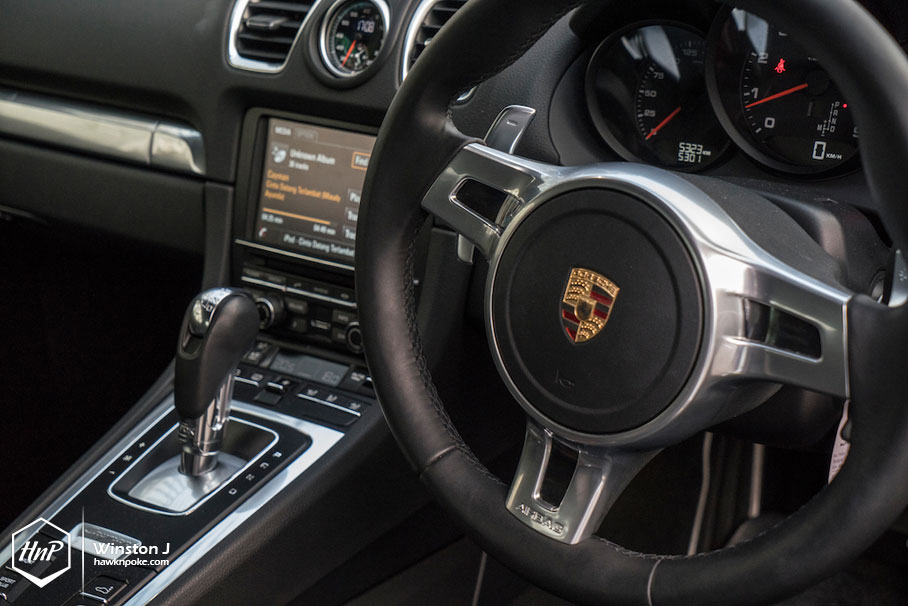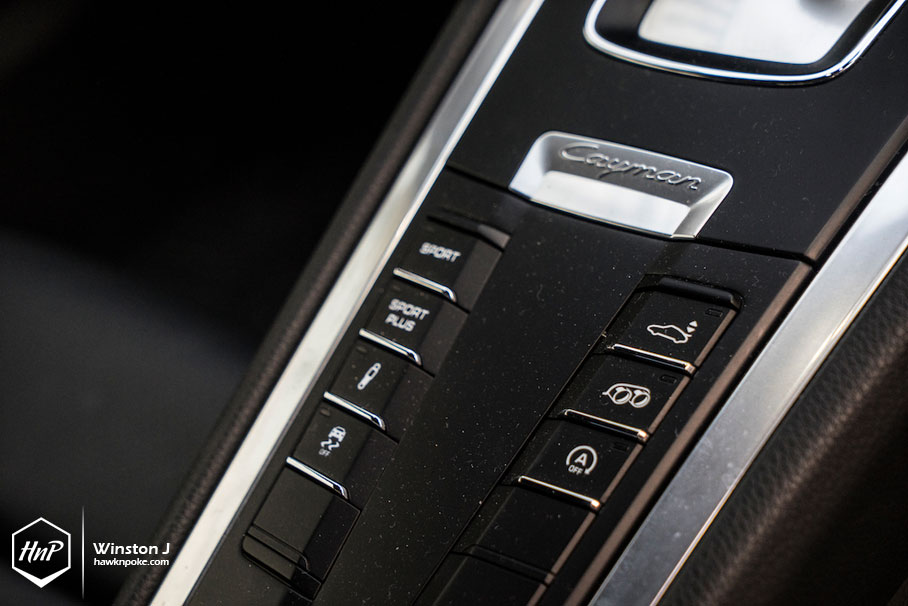 Modification Specs
BC Forged HC053 20″x9-11
Continental 255/30 295/25
Eibach springs
Porsche Sport Exhaust
Additional Infos
Photography by:
Winston J
Mobile: +6281932092426
Email: winston_jaury@hotmail.com