Gold in the Rough // GT-R R35 on ADV.1
Following up on our previous Solo city featured rides (which are surprisingly outstanding: from turbocharged GT86 to ADV.1 CRV), today I'd like to present this tastefully modified GT-R R35, captured by Winston J during his recent trip to the Batik city. A rare sight in itself, as a GT-R, in one of Indonesia's most culturally-rich cities; today's build managed to become one of the greatest modified cars in the area. Through its muscular stance and aggressive look, the 'zilla has definitely shown a strong presence that resonated across the entire Drivetech garage, the workshop where this photoshoot was done.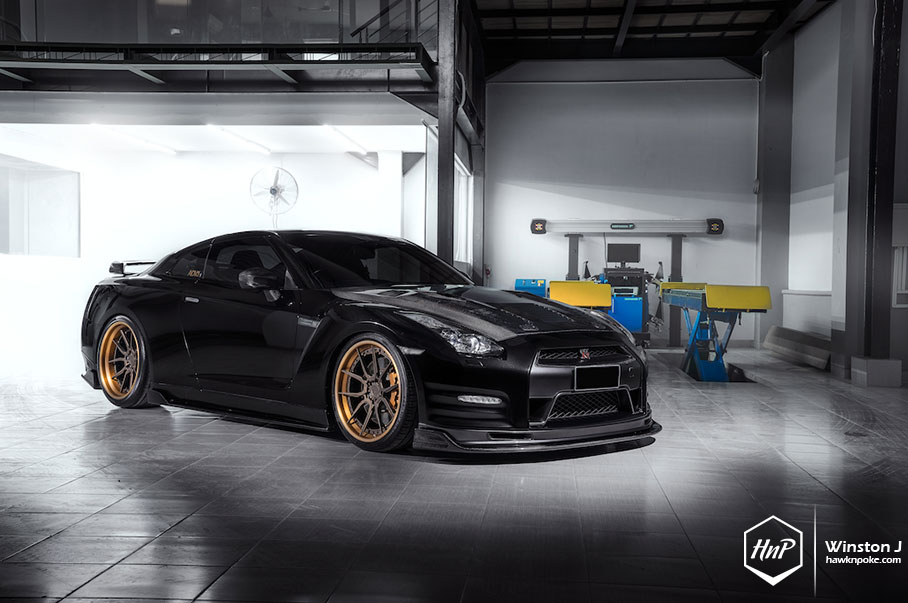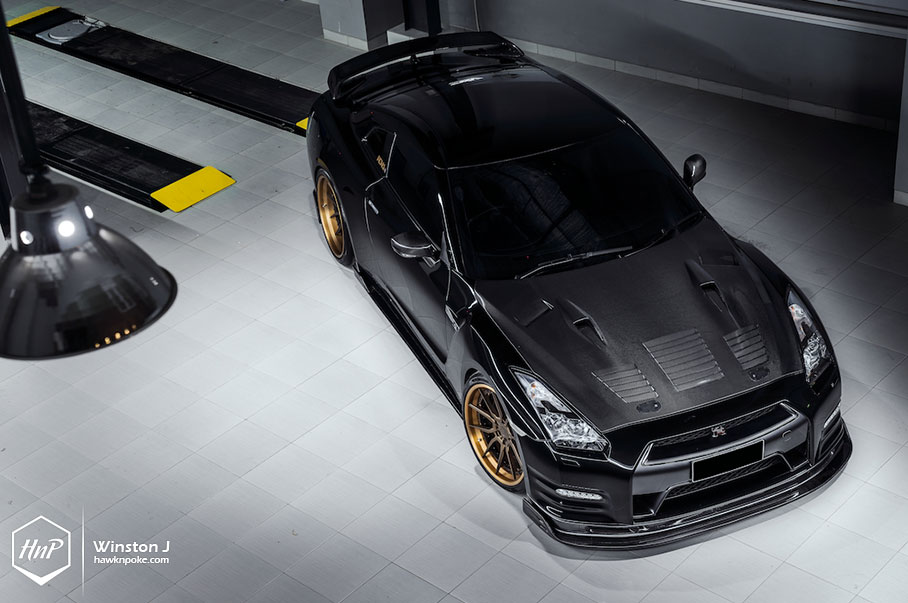 Those of us living in Jakarta, Surabaya and any other Indonesia's larger cities might've encountered the R35 quite often during our commutes. Its wide presence means that it can easily be spotted among other smaller cars on our streets' lanes, and the glorious 3.8L V6 also left a lot to be heard as the exhaust noises thundered out. When left in the same habitat as Jakarta's Porsche, Ferrari, Lamborghini and other European makes, however, a stock GT-R does left a rather bland and flauntless feeling. This is exactly why almost every single R35 out there on our streets have been tuned in one way or another. Whether it'd be wheels, suspension, exhaust or full-blown wide bodykit, the R35 does have an extremely strong tuning potential to begin with anyway.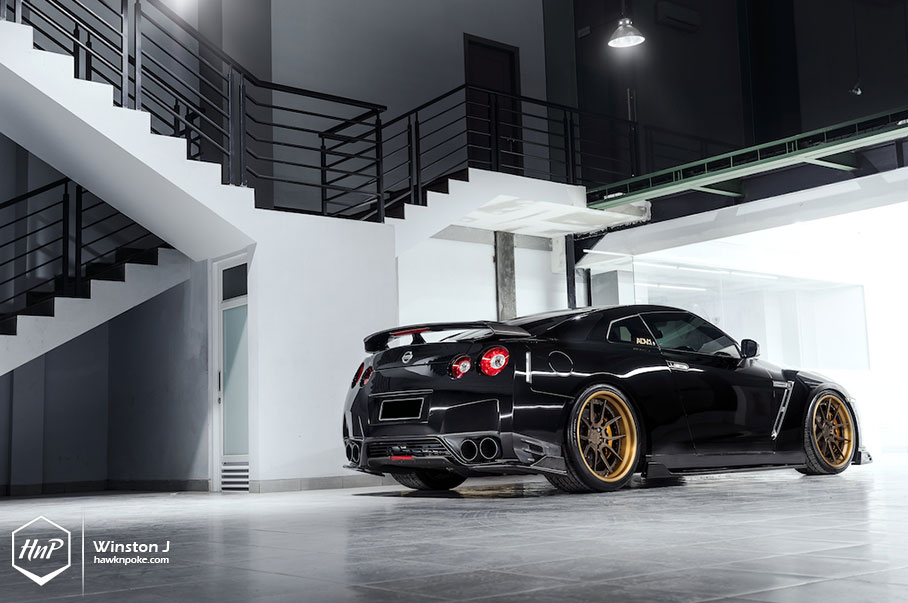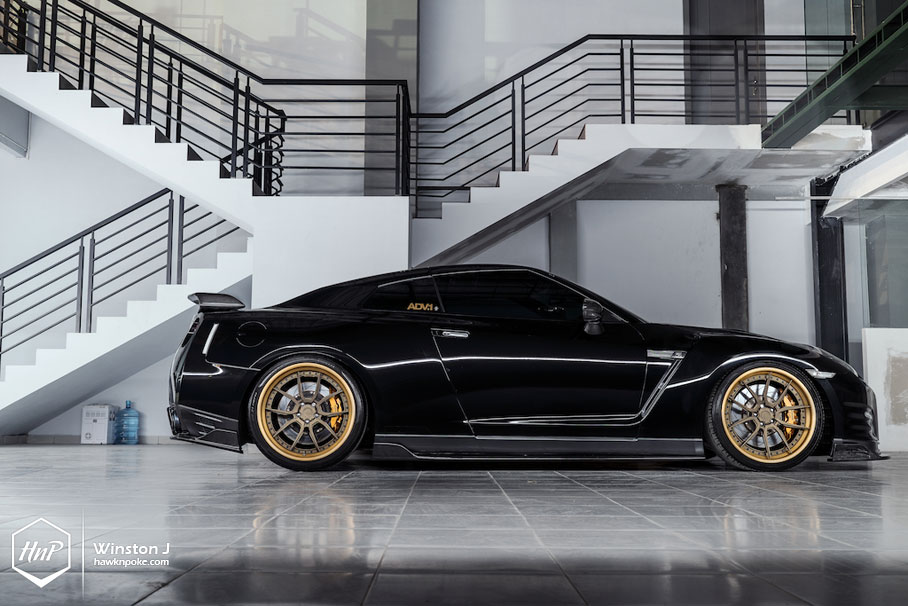 When Winston told me he's going to Solo to capture a GT-R, I was rather surprised. Never did I know that there's a modded R35 in the city. For one, I have definitely underestimated the strong passions of Solo car enthusiasts then. And secondly, never in my mind I've thought a Solo enthusiast would willingly pick the Japanese 'Gundam' car over any other flamboyant European rides out there. A Porsche or a BMW M, for example, would've surely presented a more prestigious and universal appeal; the kind of status symbols most often sought after within Indonesia's smaller cities. Apparently this isn't the case for today's GT-R owner.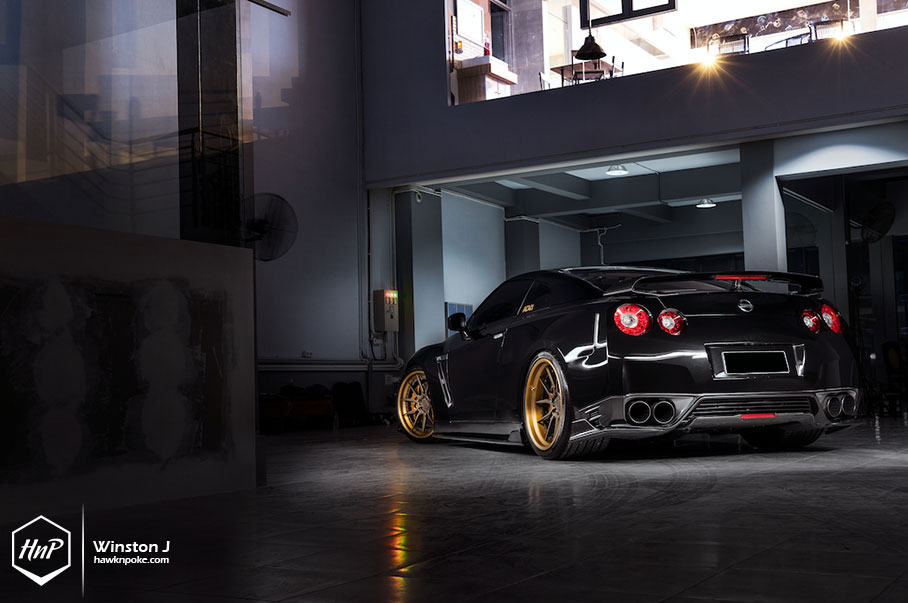 Unarguably an "enthusiasts' car". Only those growing up around cars and having an excess needs for speed would appreciate the subtle bits and marvels Nissan engineers have put into this special production car. With every single GT-R engine being hand-built by Nissan's Master Craftsmen, this is indeed one of the most exclusive Japanese cars ever mass produced.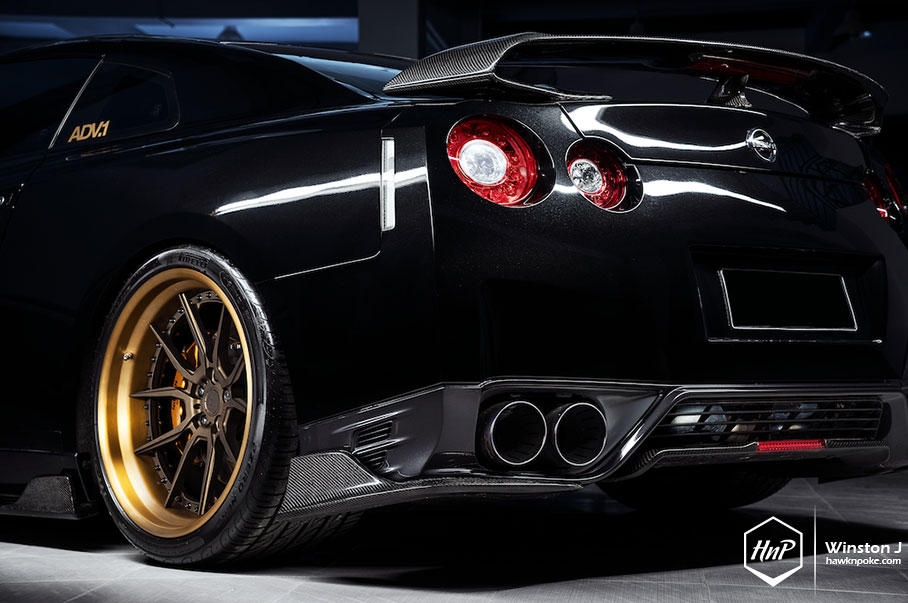 Having particularly been impressed by his Japanese sportscar's performance, today's owner decided to improve on the other thrilling factors of the ride. Not settling for anything less than marvellous, this seriously good-looking set of bronze ADV.1 wheels soon found its way underneath the R35's massive wheel wells. Sized 21″x10.5″ fronts and 21″x13″ rears, such extra-wide setup allows for 285 and 355 profile tires to be fitted; ensuring a much better traction for the more spirited drives. Accompanying the wheels are high-tech KW Suspension coilover with lift-kit (HLS) and seductively unique carbon fiber aeros.
In essence, not only has today's GT-R managed to blow my expectations as a Solo-bound sportscar, it has also definitely become one of Indonesia's most attractive GT-R's.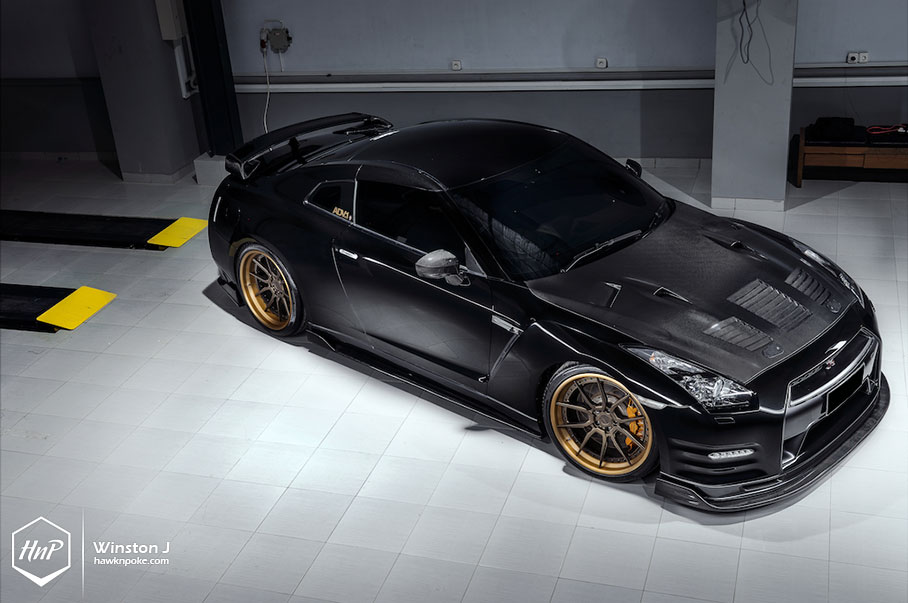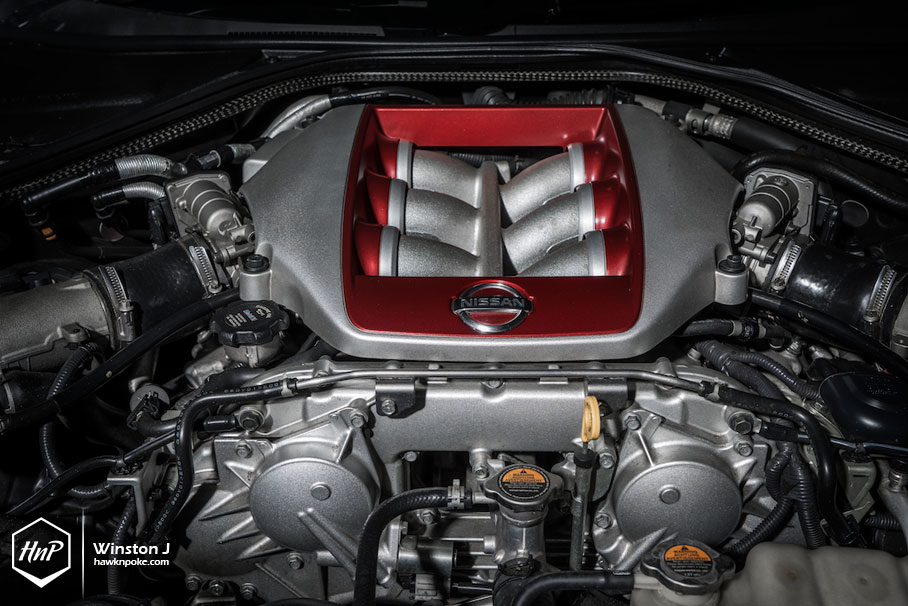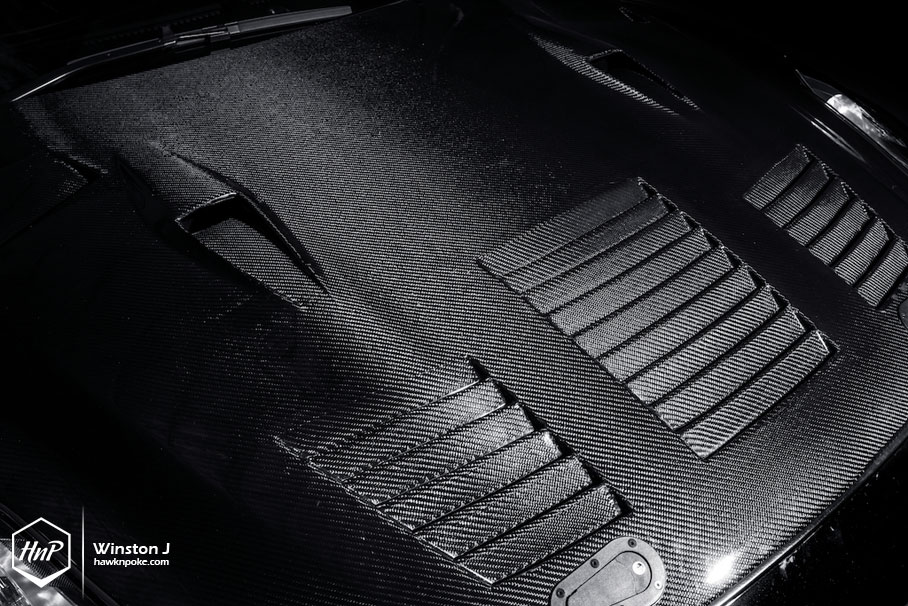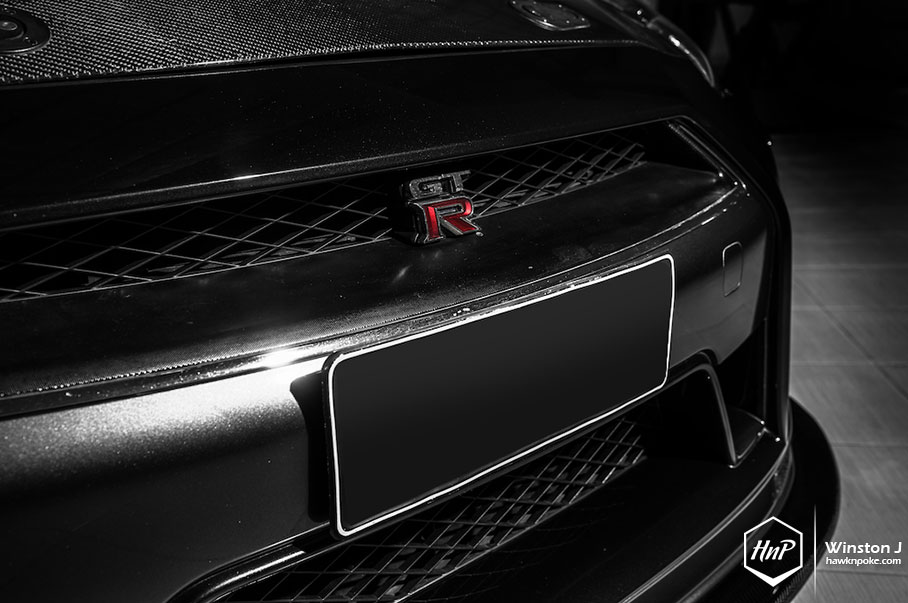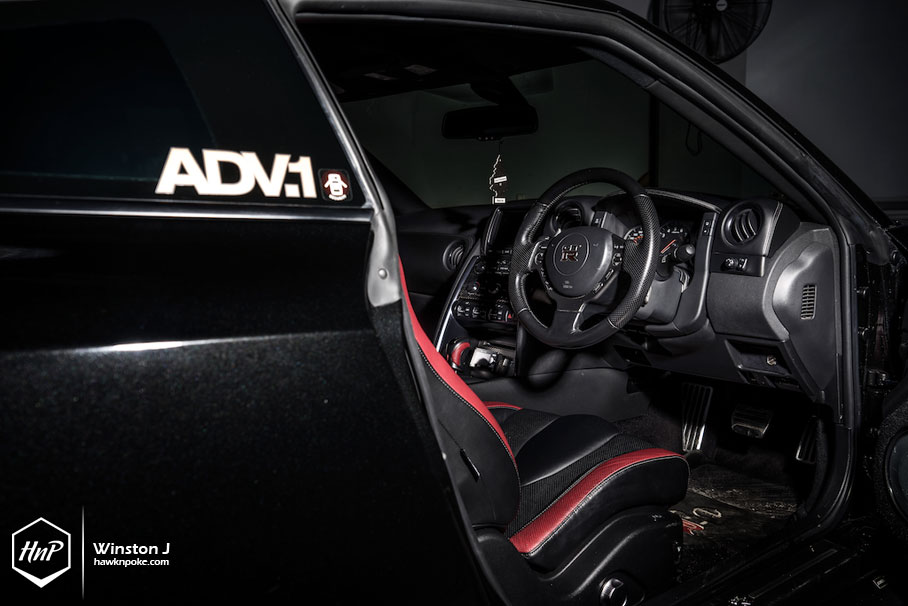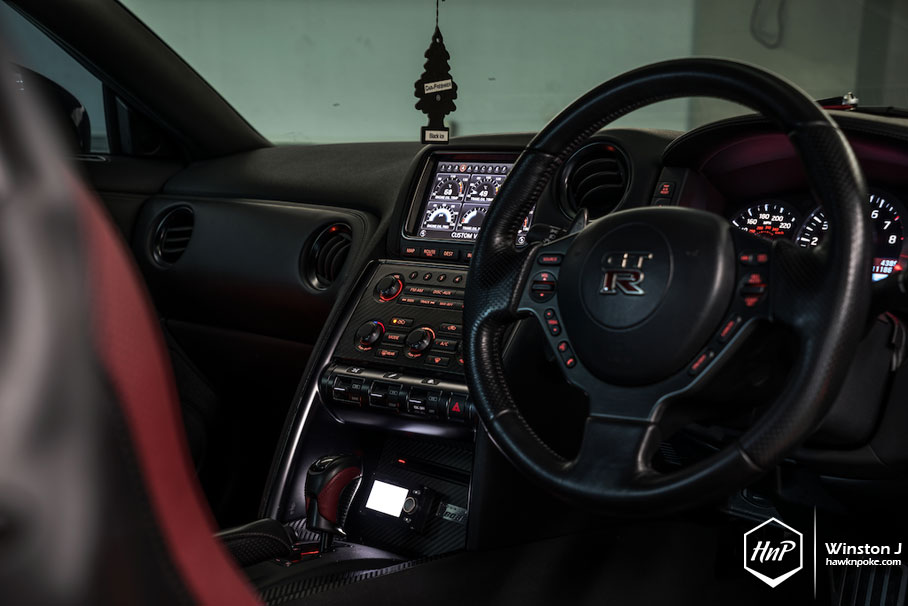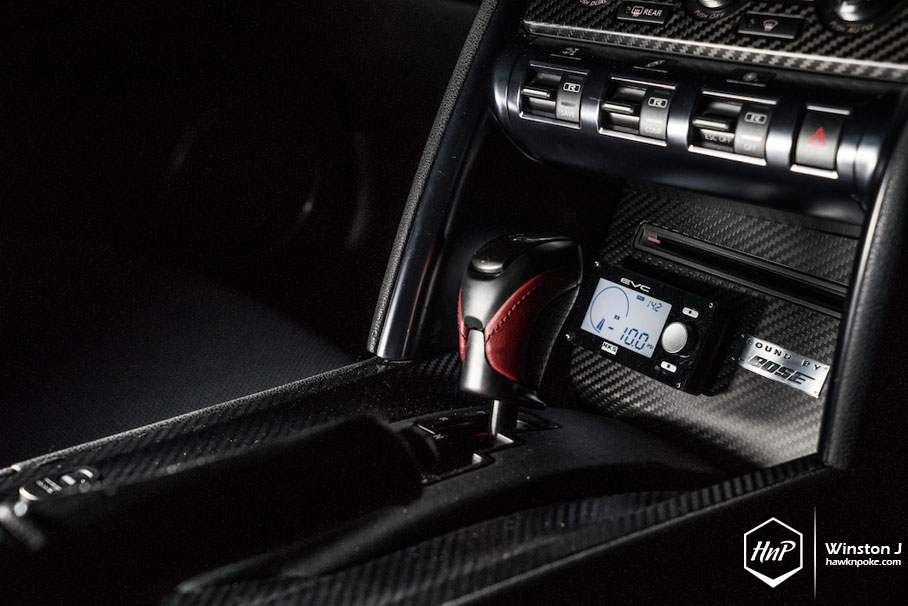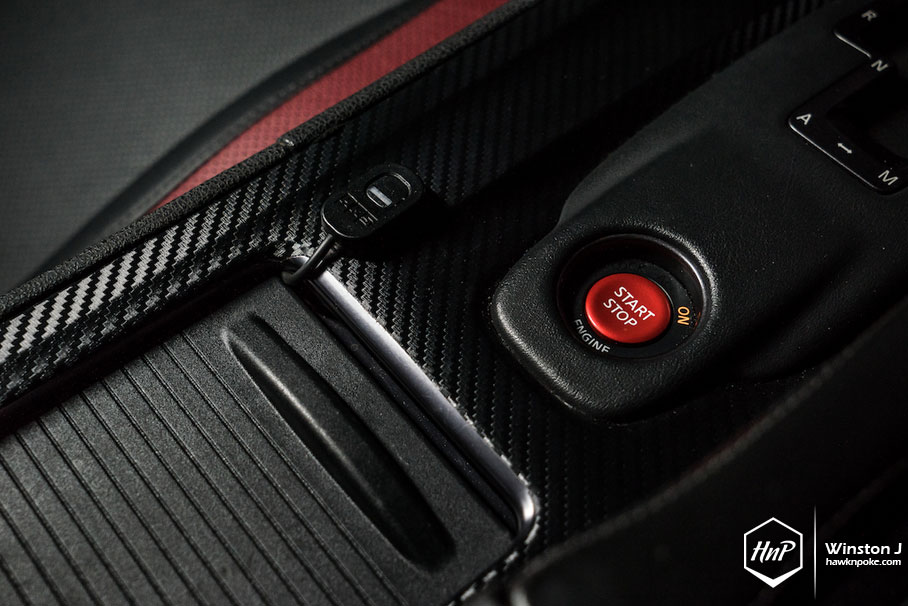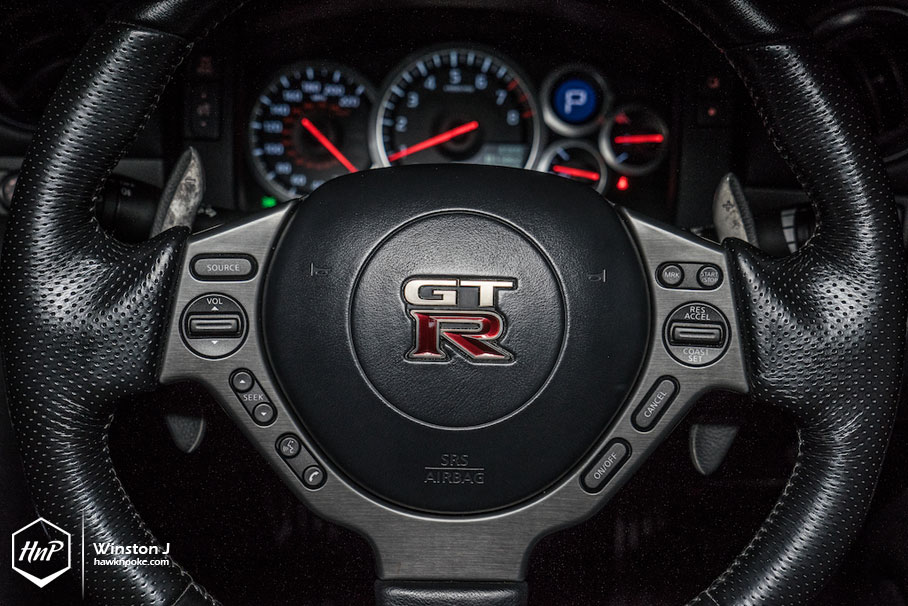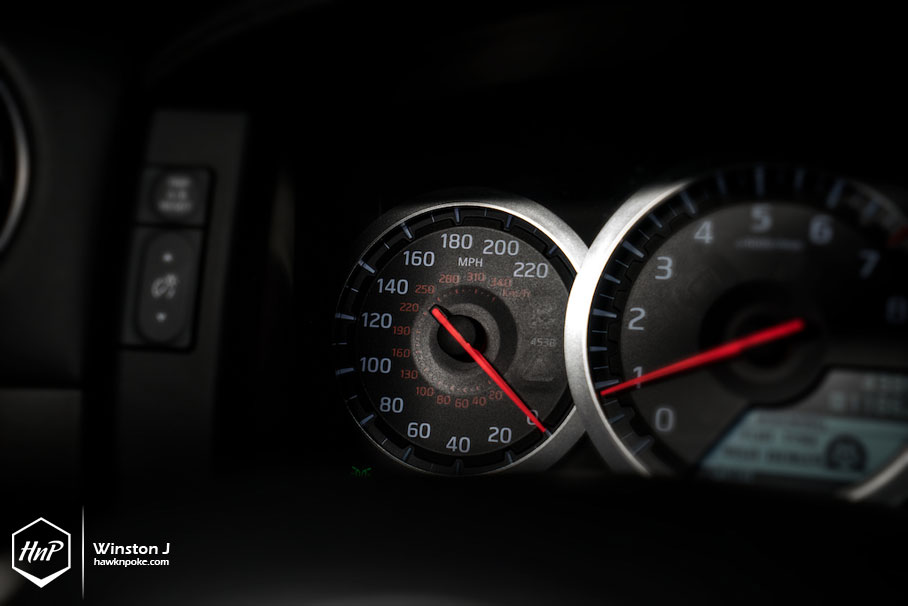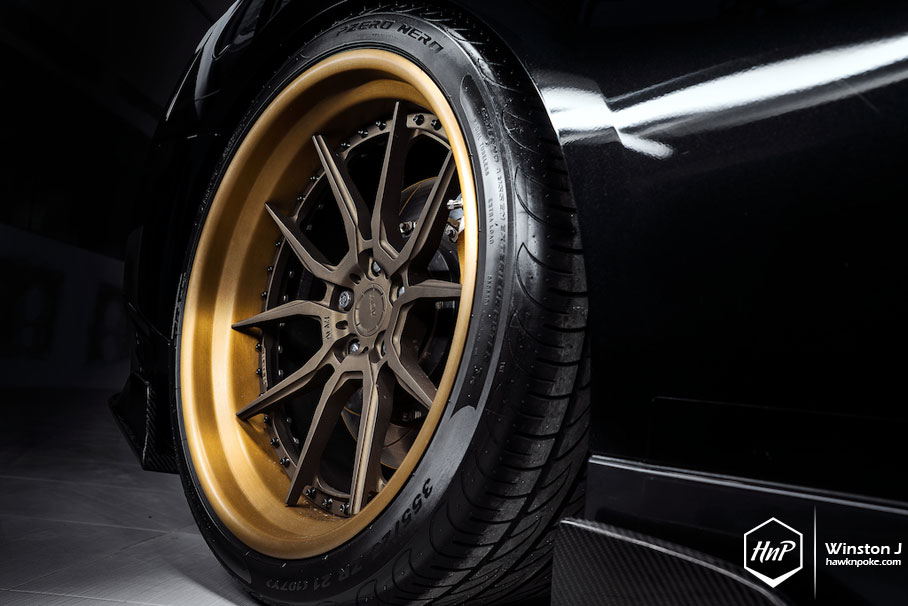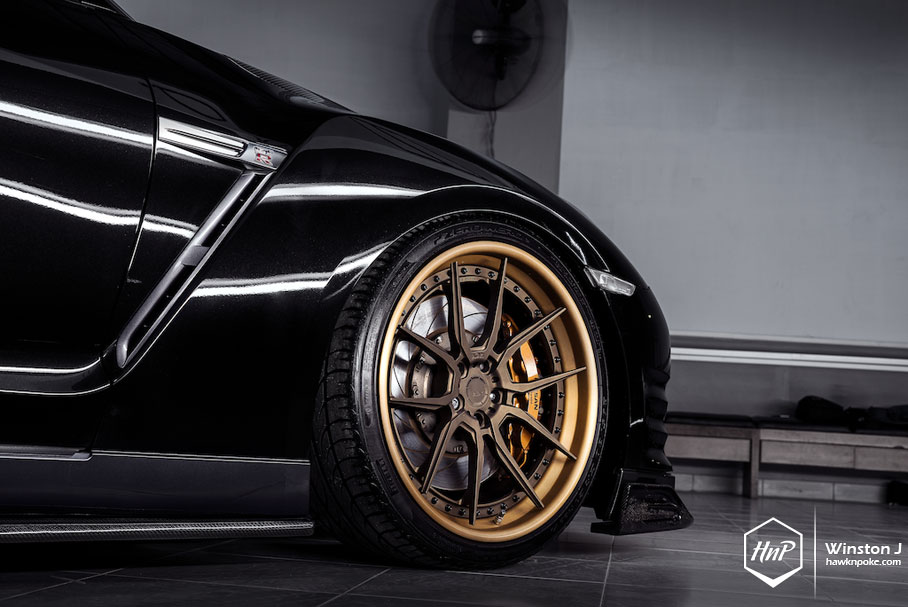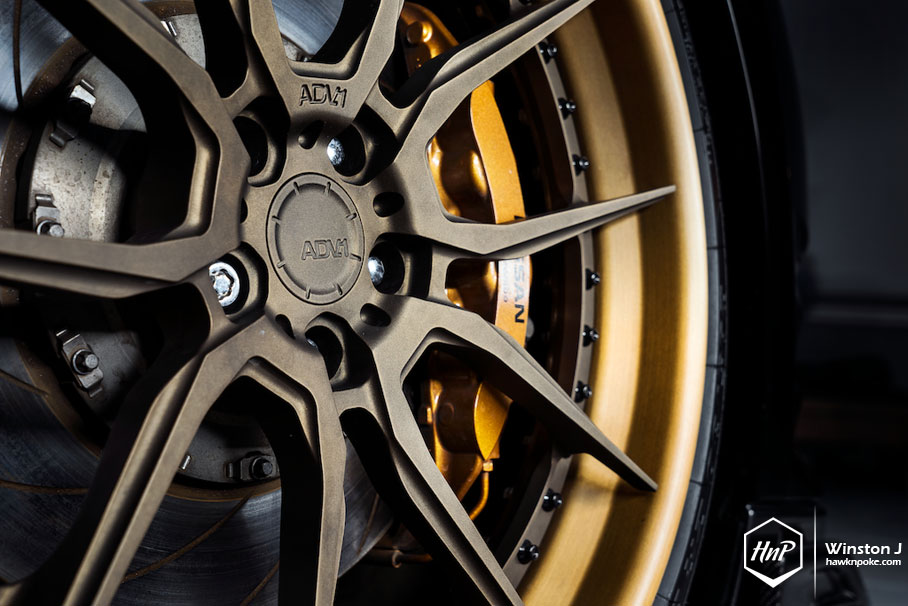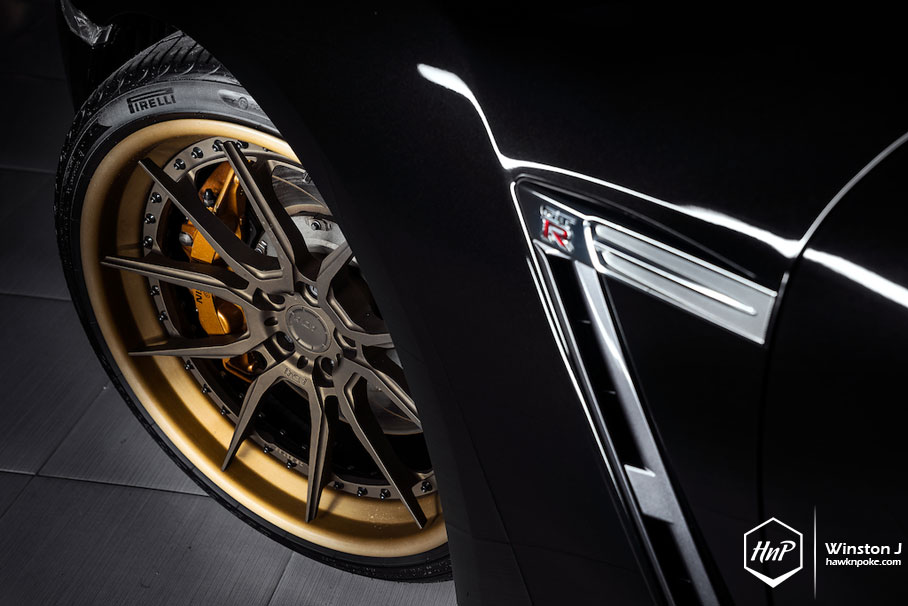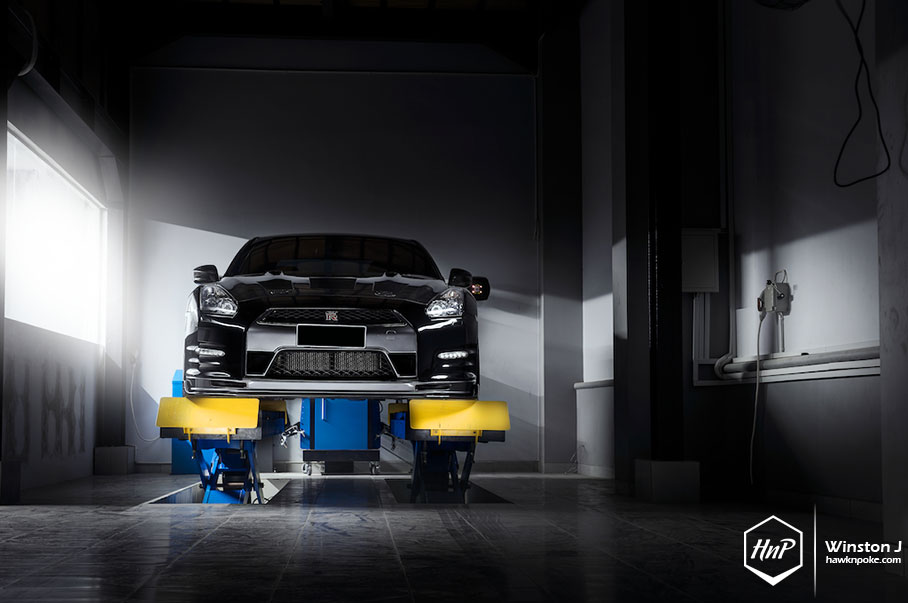 Modification Specs
ADV.1 5.0 TS CS 21″x10.5-13
Pirelli Scorpion Zero 285/30 355/25
KW Suspension w/ HLS
HKS exhaust
Carbon hood and aero kit
Additional Infos
Photography by:
Winston J
Mobile: +6281932092426
Email: winston_jaury@hotmail.com