All at Once // Audi Q5 on ADV.1
I love surprises; there's always something hidden and exciting out there, waiting to be found.
That curiosity once brought me to 'nasi bogana'; a local traditional cuisine consisting of rice wrapped in banana leaf, accompanied with eggs, chicken, and tempeh inside. A single, compact meal delivering all the right flavours and nutrients at once. Delicious! This Audi Q5? Well it's also a perfect all-at-once package designed by Audi; with one aim: to be the ultimate daily companion. Handling, style, luxury and space, this crossover has literally everything up its sleeves.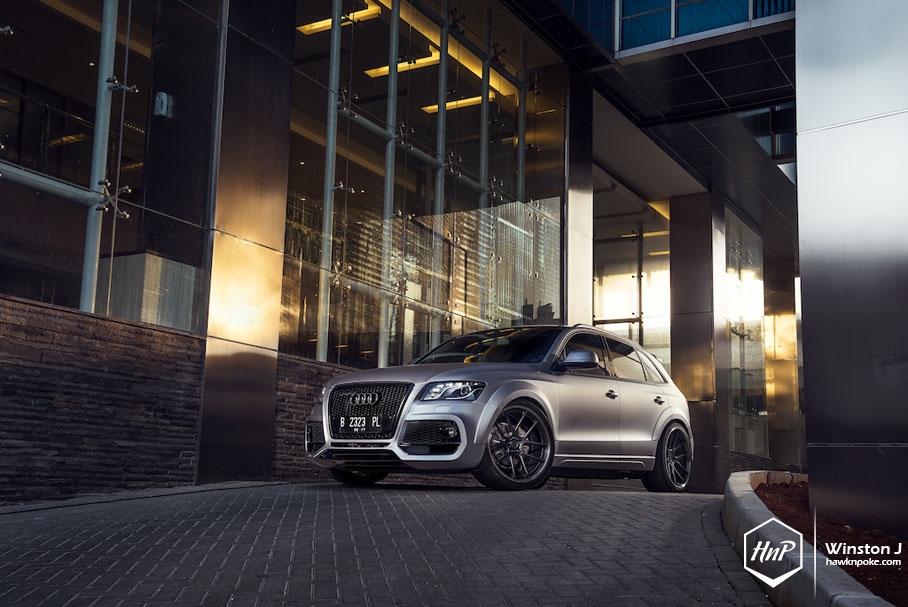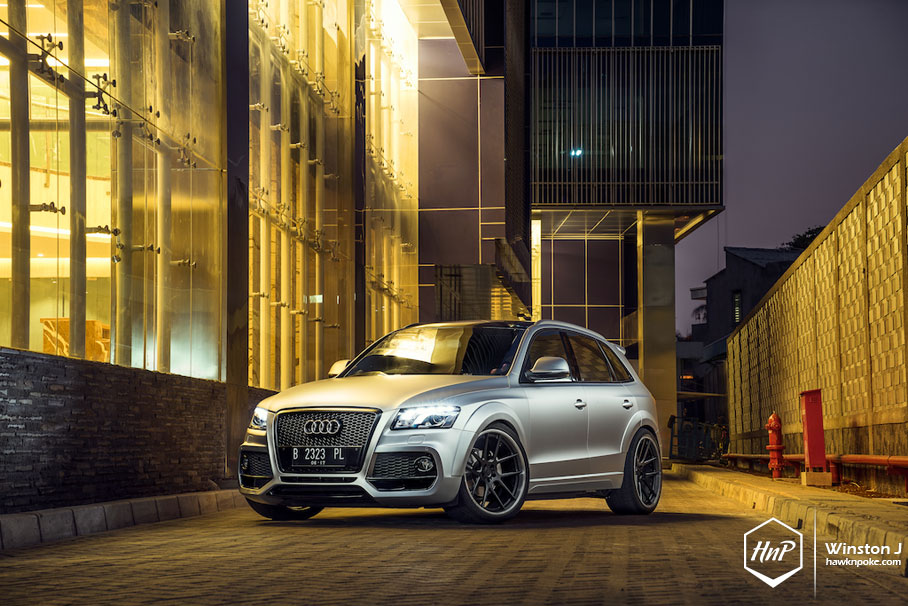 The nooks and crannies of the world are full of surprises, just like today's featured car. A Q5 with a full bodykit treatment might sound unlikely; especially following the fact that these Q5 crossovers are already very stylish and modern to start with. Yet here we have a superior example amongst the common others. World-famous highend parts (ADV.1 and Caractere) mixed together and wrapped into a comprehensive tuning package.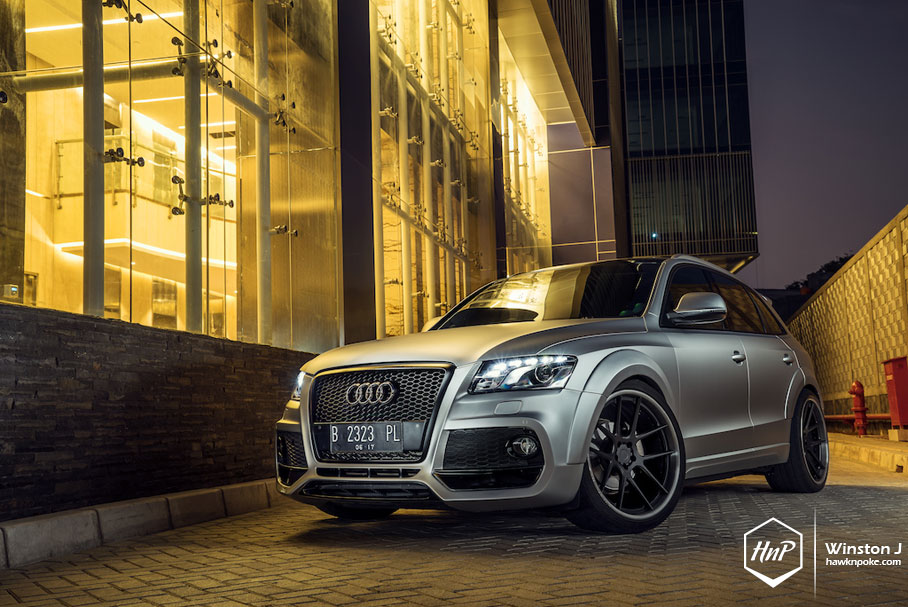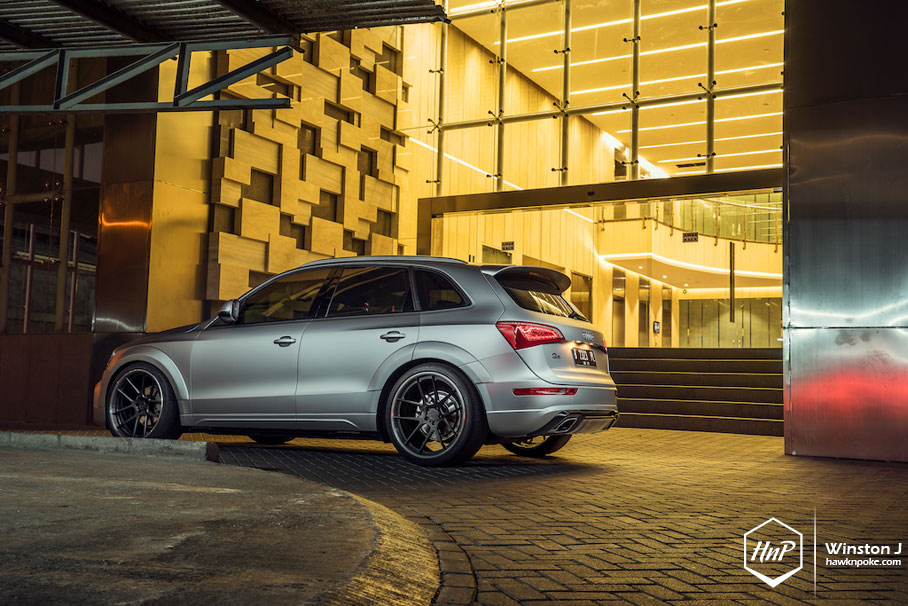 Slotted between the minute Q3 and enormous Q7, the Q5 crossover is a fine alternative in the still-booming compact SUV genre. Wide choices of engines; from petrol, diesel, and even hybrid ensures the Q5's success across the globe. For today's menu, this particular Q5 is running on a 2.0TFSI engine mated to a Quattro all-wheel drive system. Turbo boost meets traction; an above-average daily driver for sure.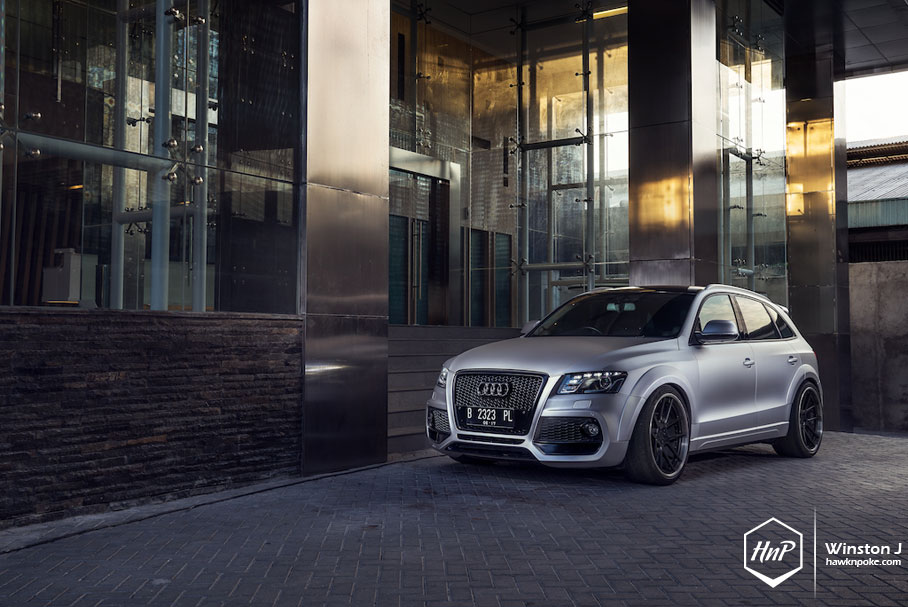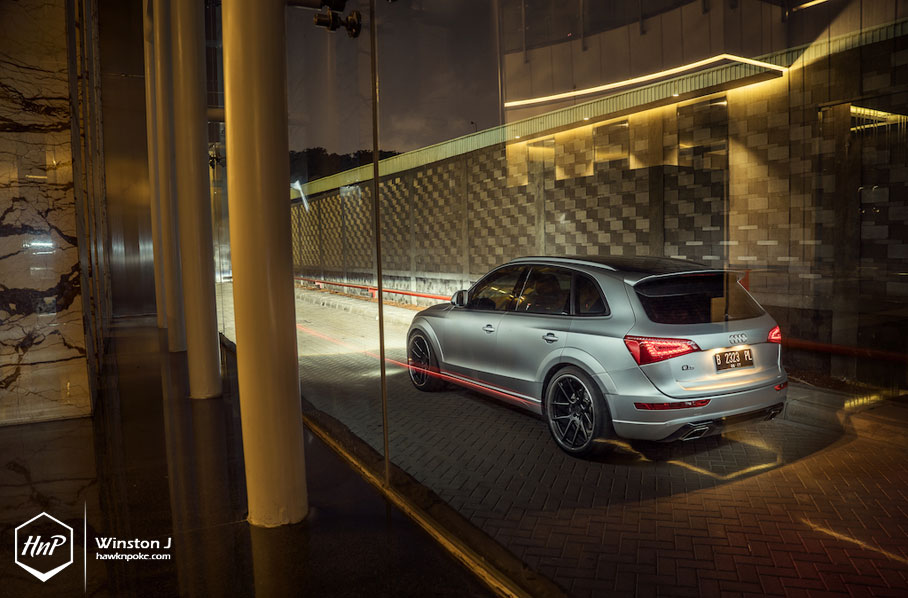 Owner's personal Q5 sets the mark as a properly modified crossover. The addition of custom finished ADV.1 wheels blended very well with the Caractere bodykit and Osir grill. Topped off with a subtle 'Silver Satin' wrap, it perfectly played off the futuristic look that Audi's have been famous for. Inside, custom audio setup involving Focal speakers and Rockford amps provided the owner with much-needed comforting ambience. Important in dealing with Jakarta's traffic!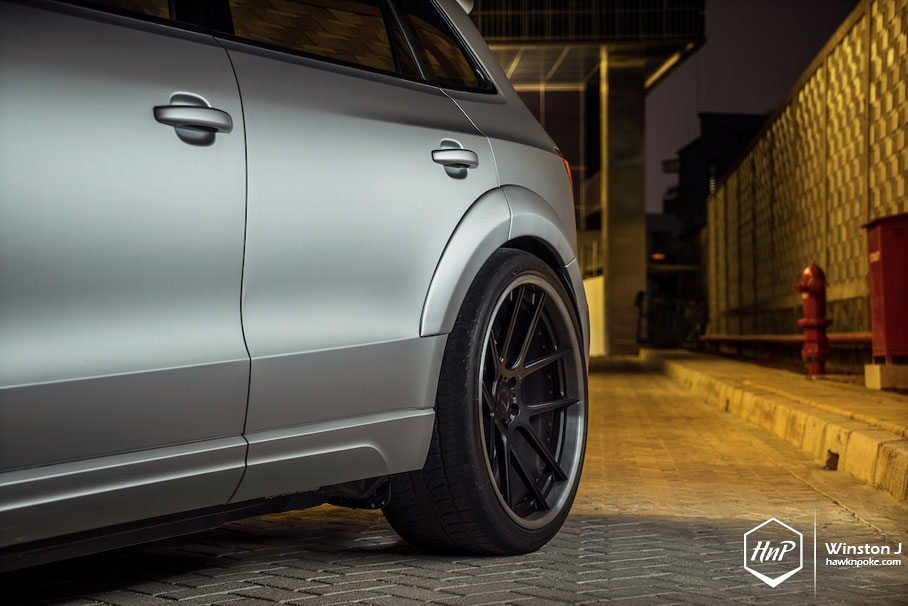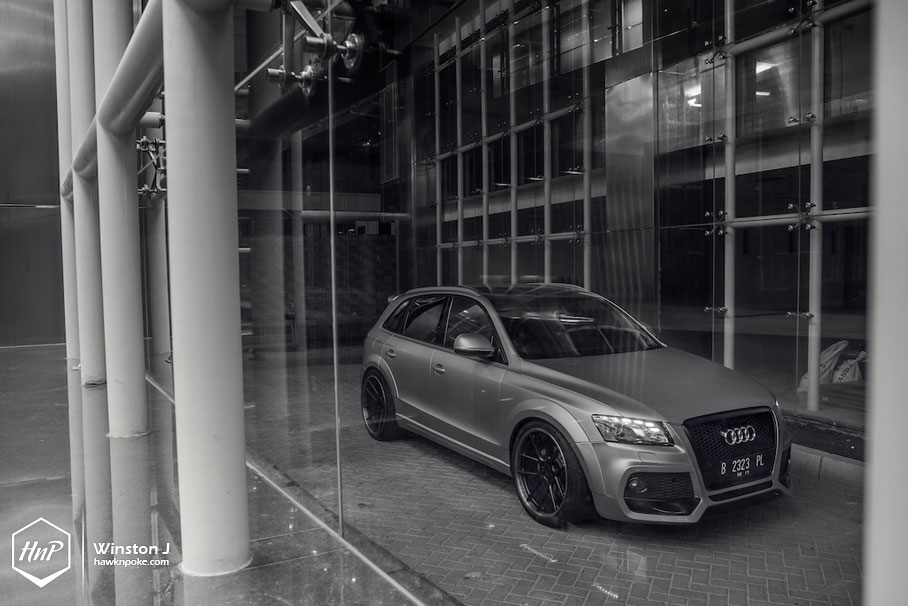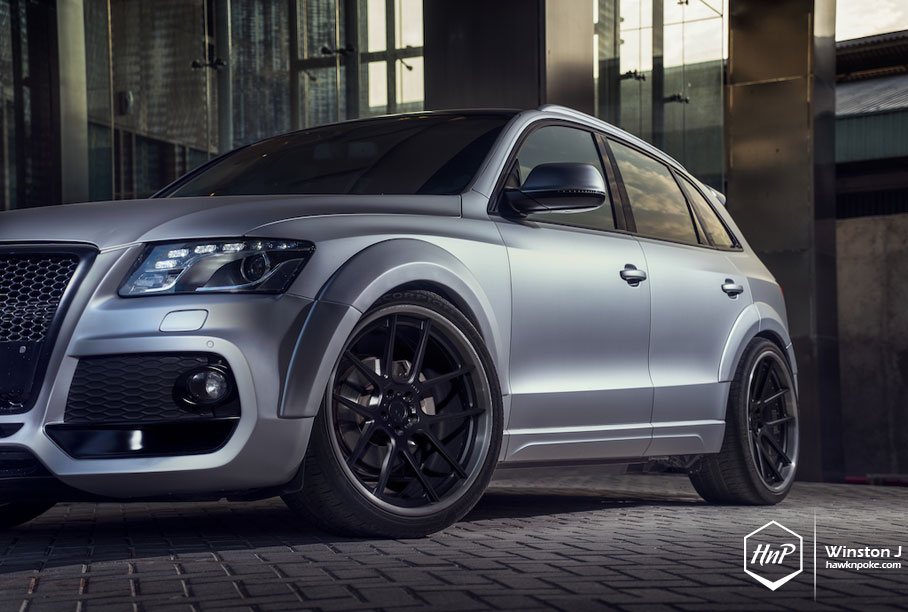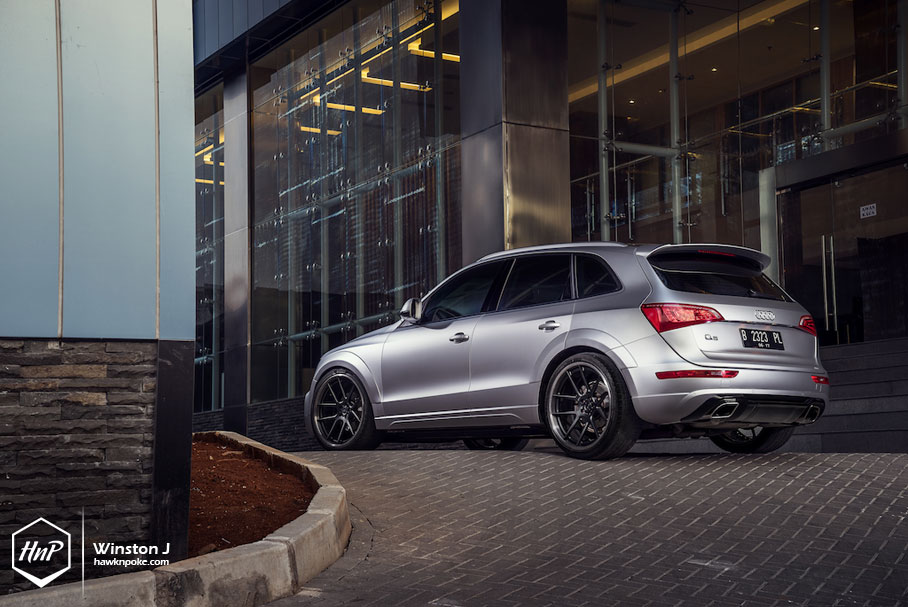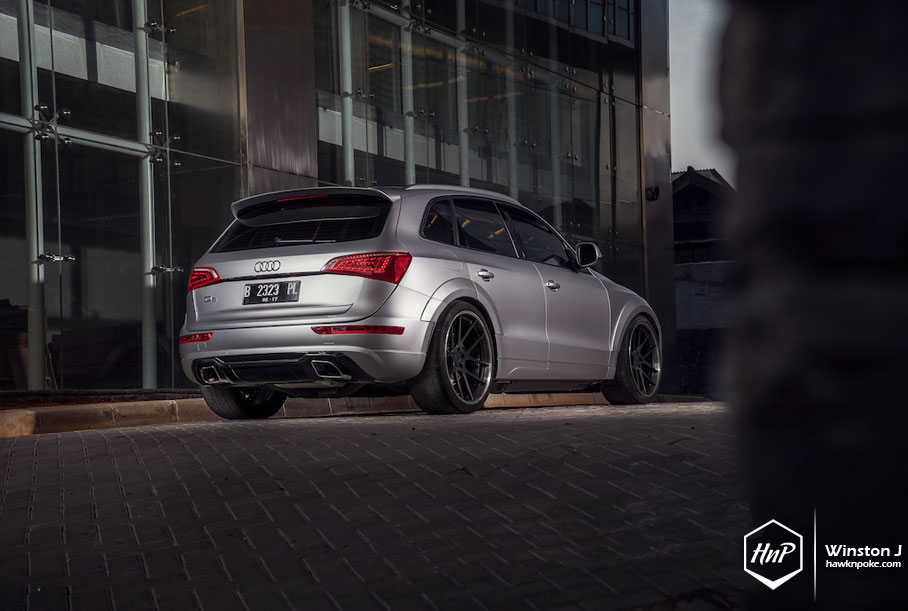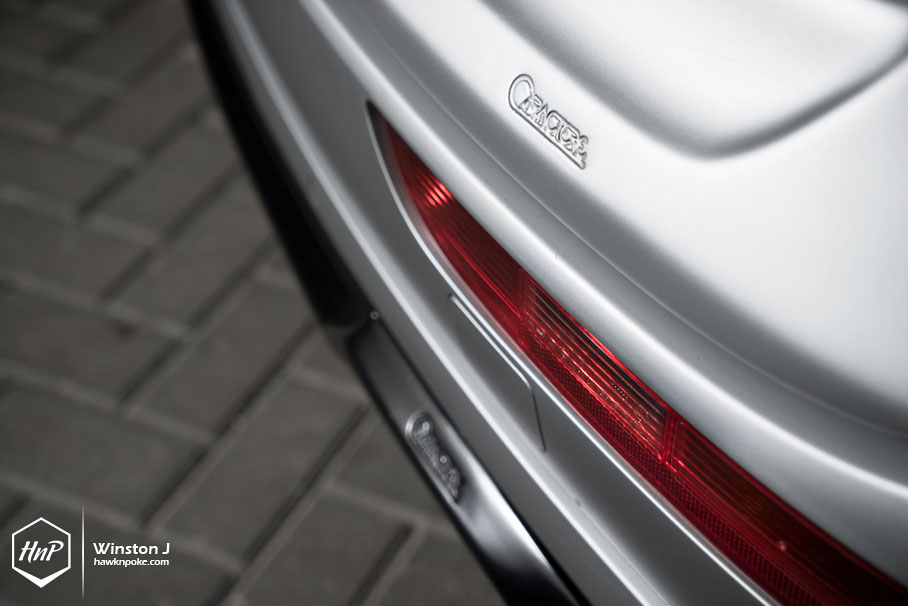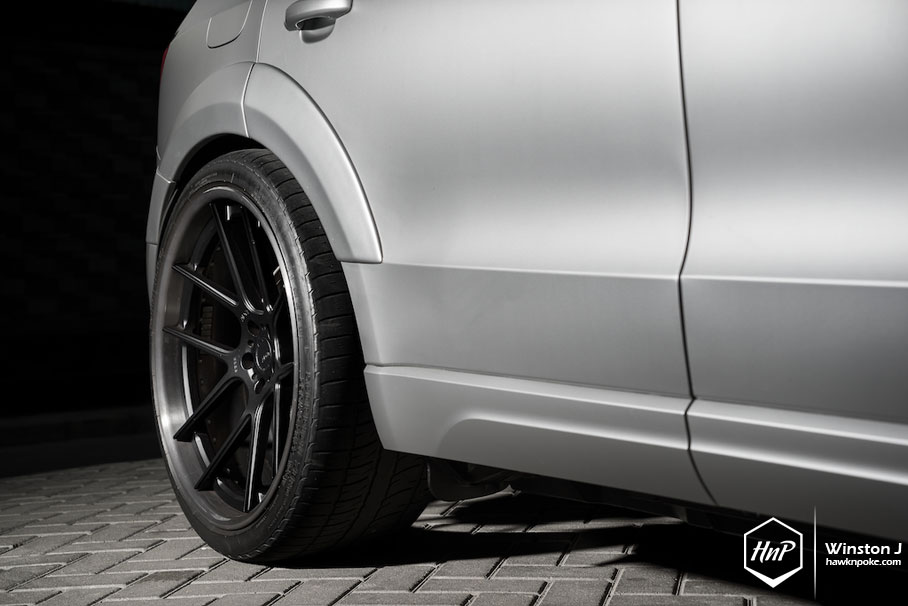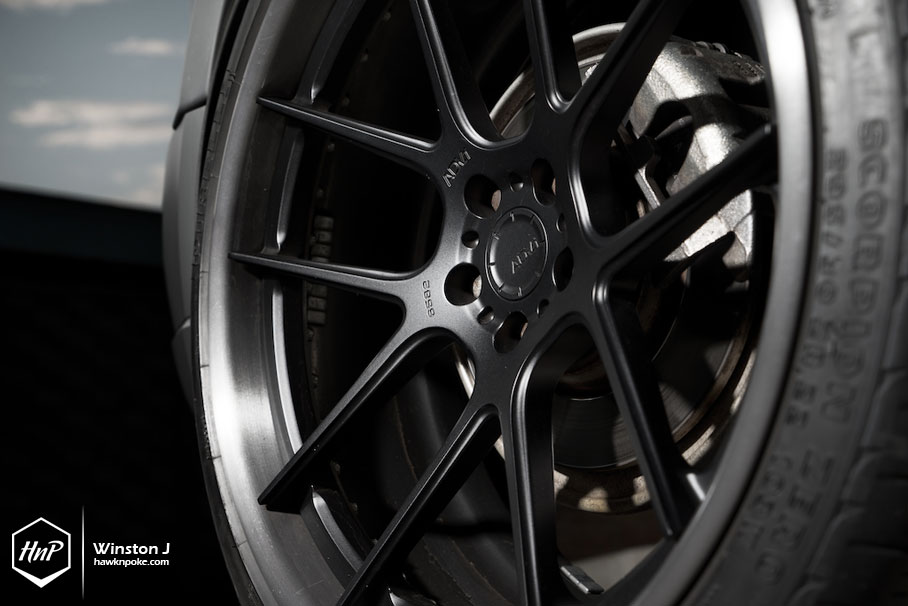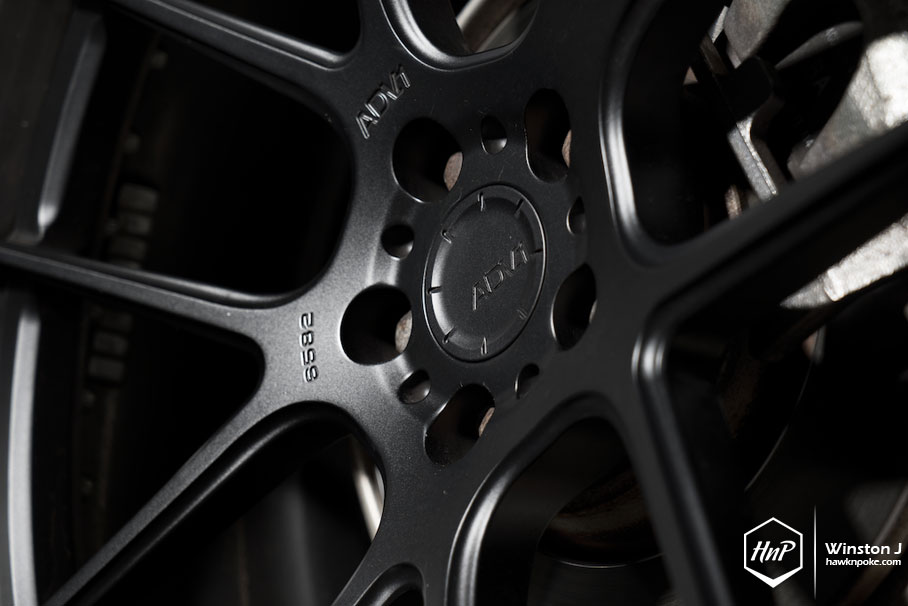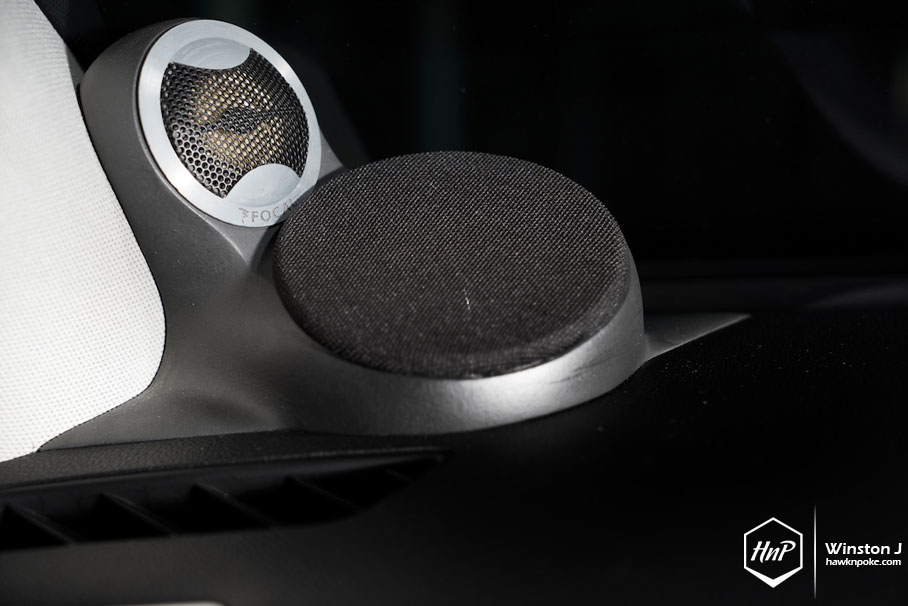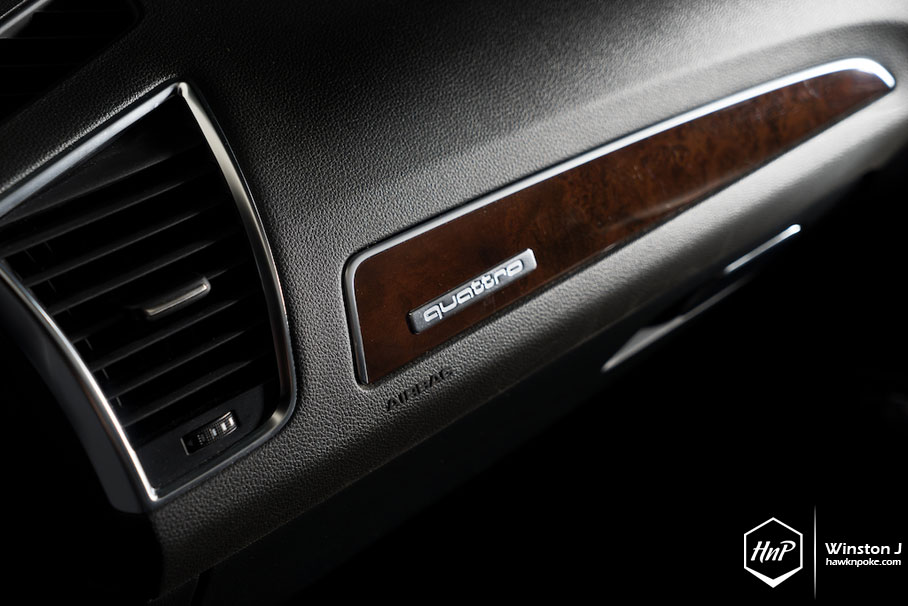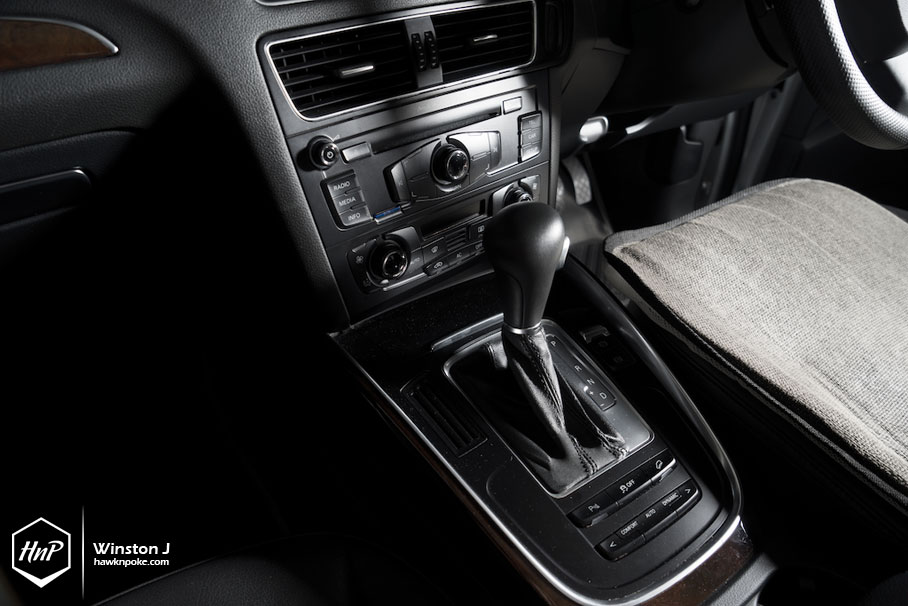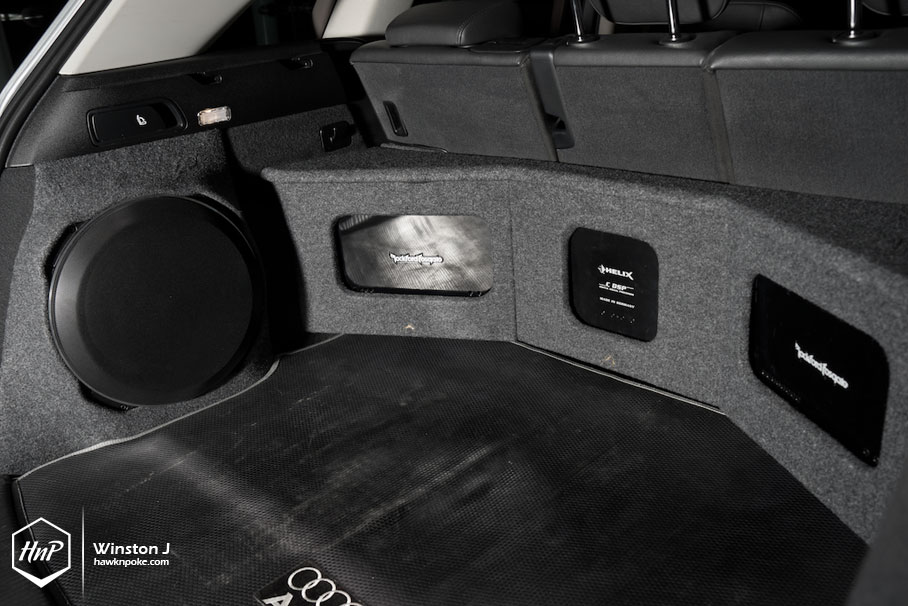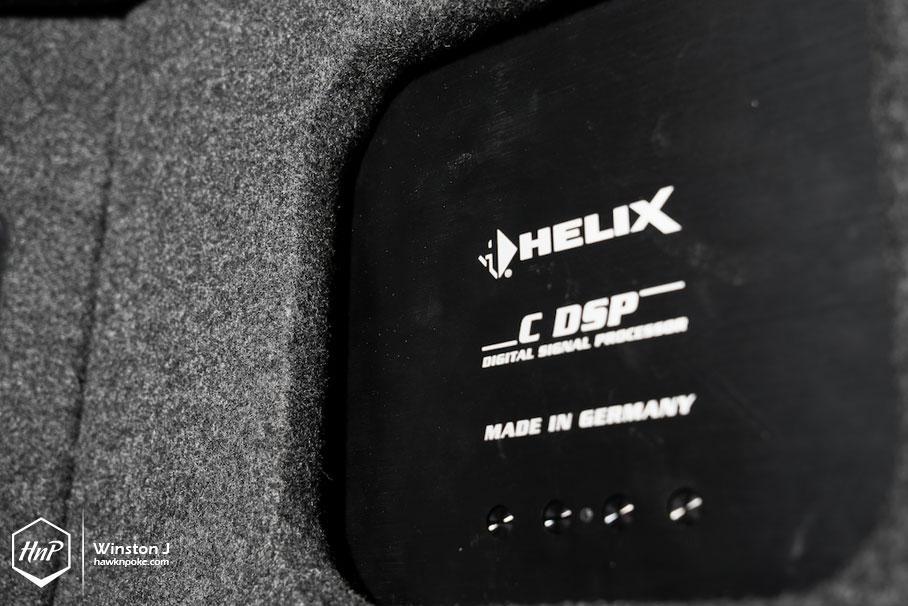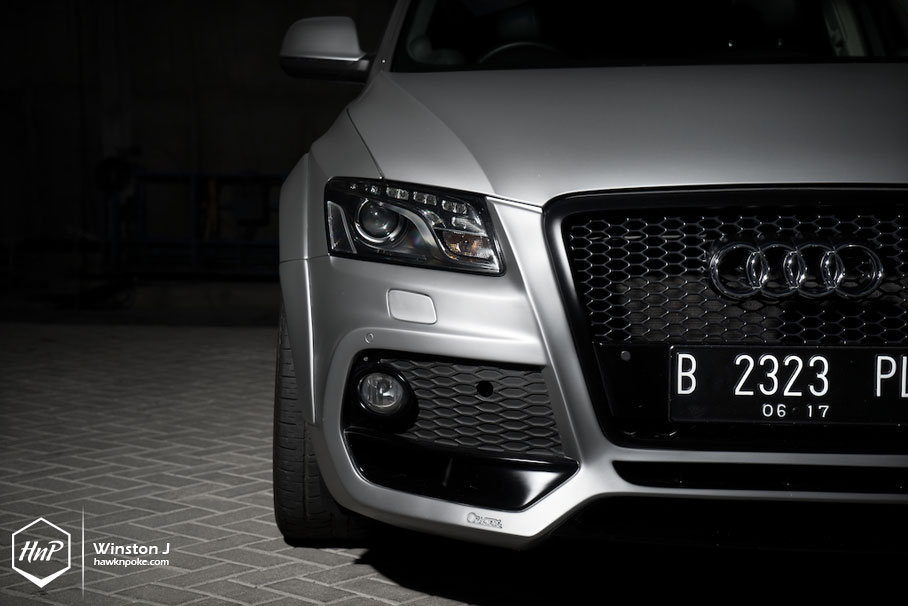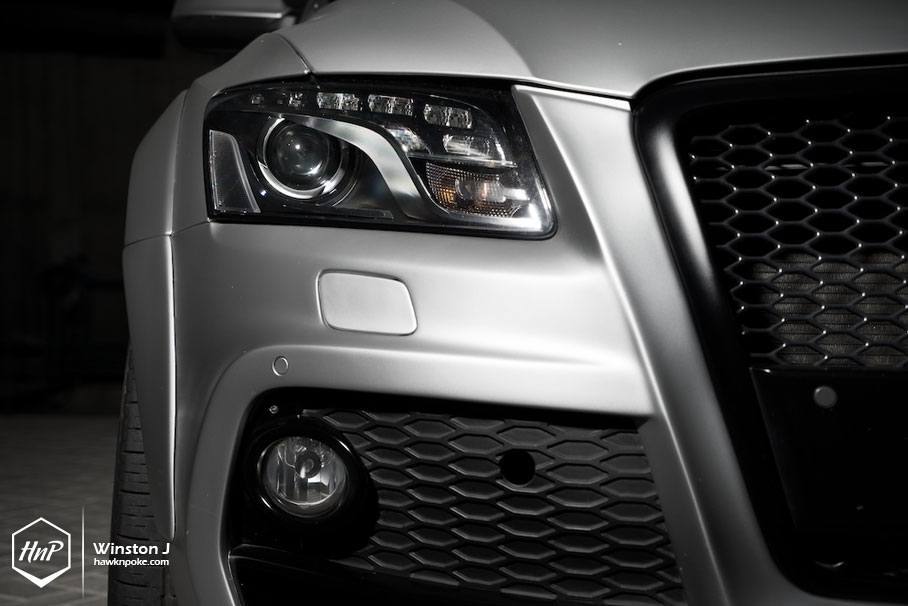 Modification Specs
ADV.1 5.0 22″x10.5 matte black center, liquid brushed gunmetal lips
Caractere body kit
Osir grille
Silver Satin wrap
Rockford amplifiers
Focal speakers
JL Audio subwoofers
Additional Infos
Photography by:
Winston J
Mobile: +6281932092426
Email: winston_jaury@hotmail.com