World Conqueror // Anthony's MINI on NM Engineering
Been following history courses lately? Then surely you'd know about the one country that used to rule large territories of the world, both land and water, while everyone was still relying on wind-powered boats and ships. Backed up by their formidable navy, the British has become one of the most memorable conquerors out there in history.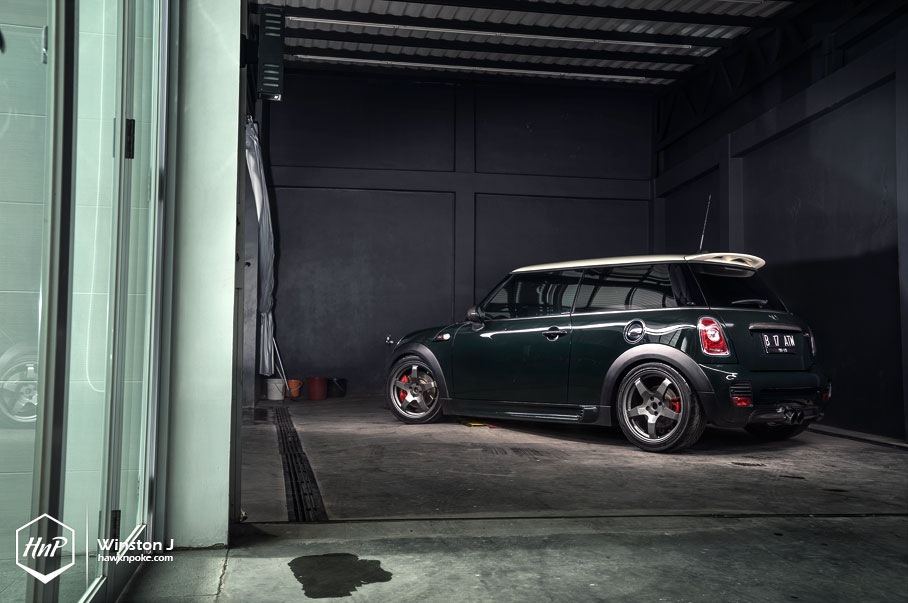 Yes, you read that right. The country where Mr. Bean came from has possessed a very formidable presence centuries ago, leaving plenty of names and notes in the history books of many nations, Indonesia being one of them. And it still maintains that presence nowadays. Despite its small size, compared to our archipelago, Britain is quite a powerhouse. From music, fashion, football, and of course cars, the UK is still very good in conquering world markets with products that people adore and admire. Such as the MINI we're featuring today.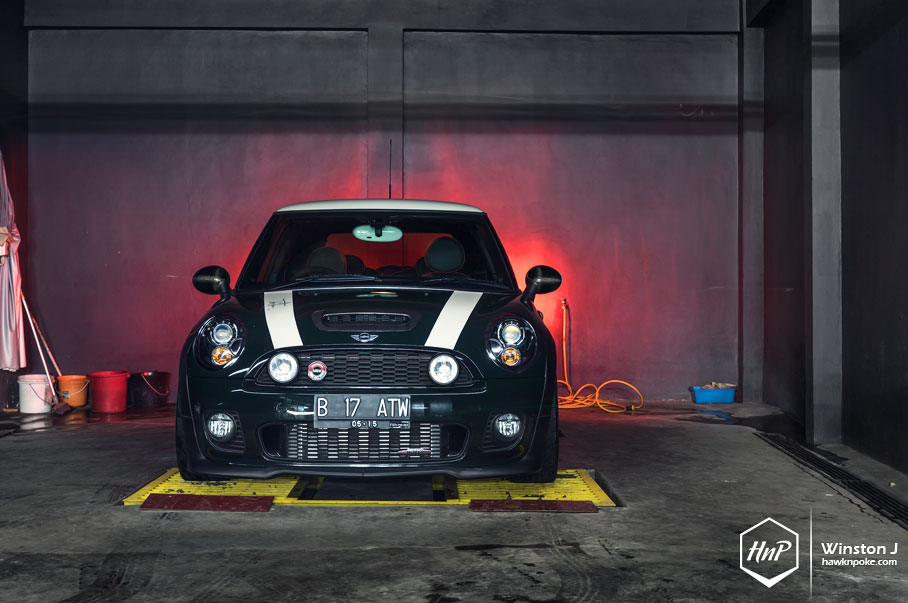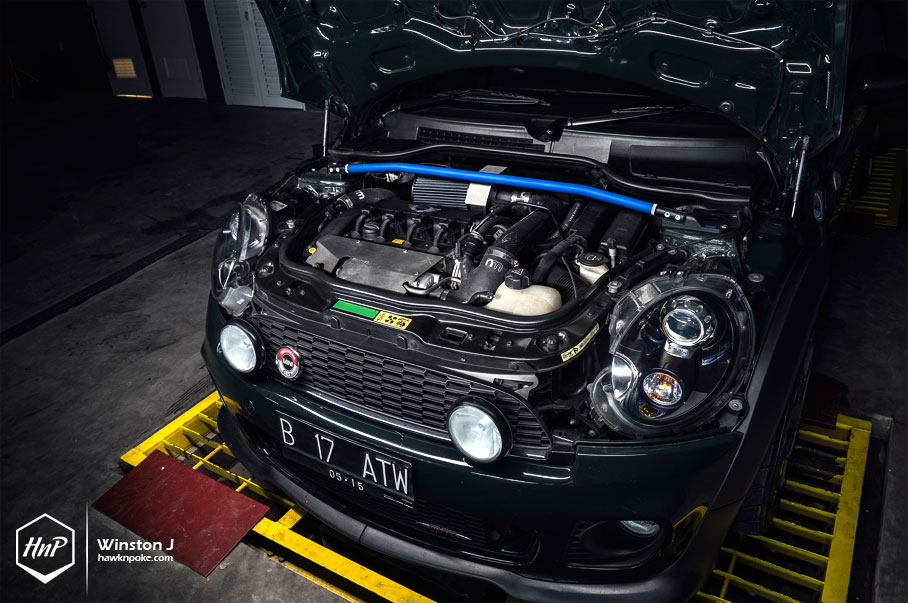 Leave it to the British for making cars that started as adorable and then spiced progressively throughout the years. What once began as a fairly tiny economical car has now been turned into a hot hatchback capable of giving sports cars a run for its money, while still paying tribute to its ancestors. This is especially true for the MINI Cooper John Cooper Works series, as the instantly recognized body styling hides a potent turbocharged inline-4 engine and unbeatable twisty-roads handling capabilities.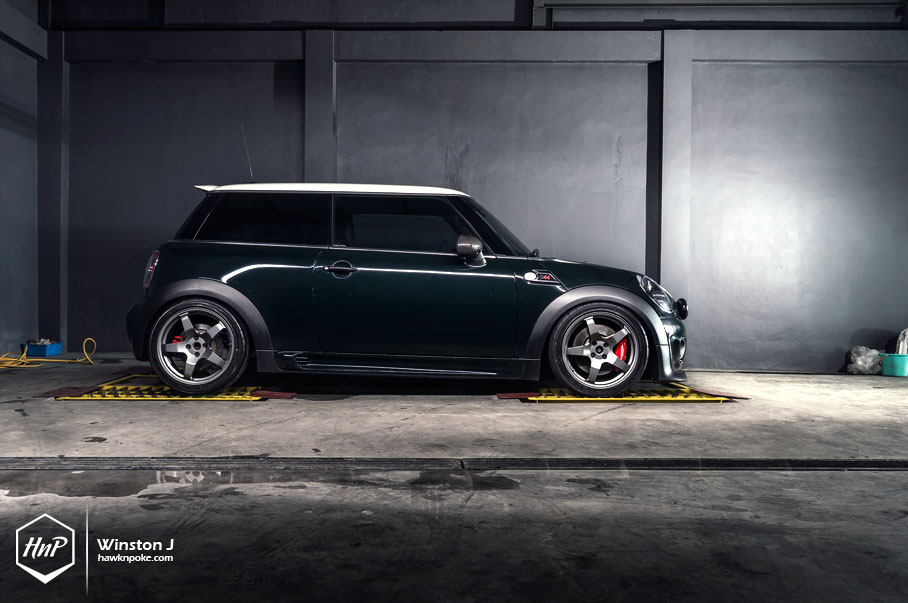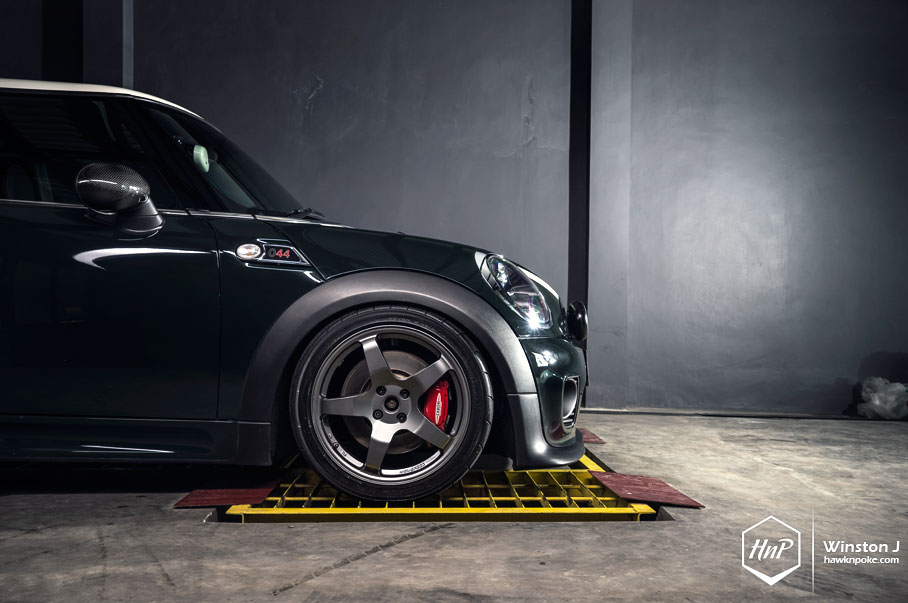 With reasons mentioned above, it's a guarantee that people would scoop the MINI at first sight, Anthony being one of the unavoidable fans. And he didn't stop there: performance gains both in power and handling departments can now be found on this car, namely from well-known brands such as Manic tuning, ARMYTRIX, NM Engineering and Forge. While aesthetics wise, JCW carbon fiber aeros and DuelL AG detailed parts can be found sizzling up the MINI's hot looks.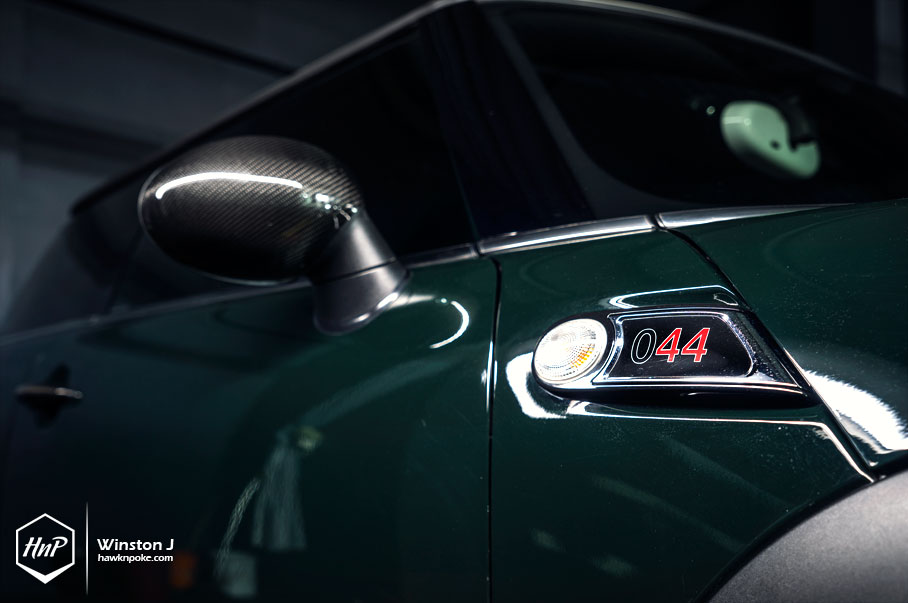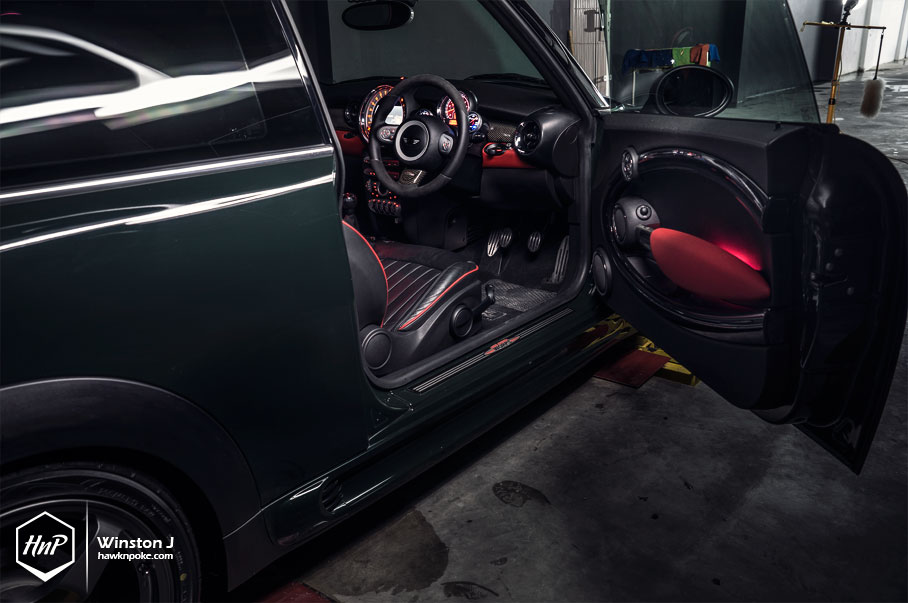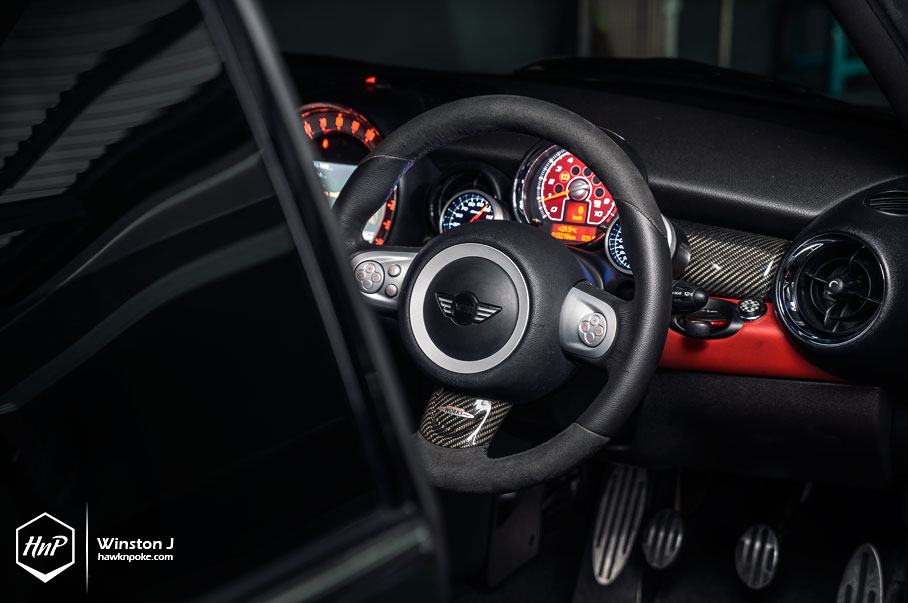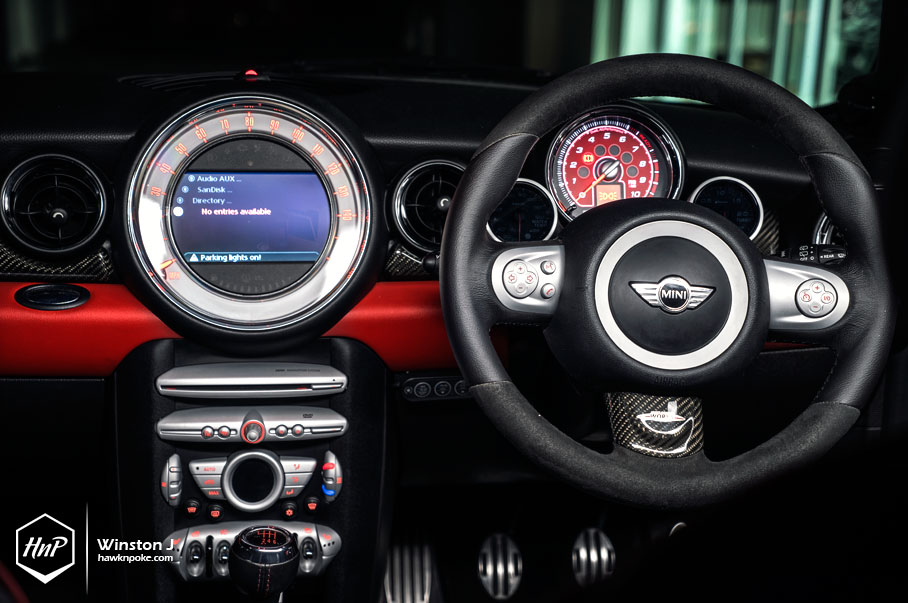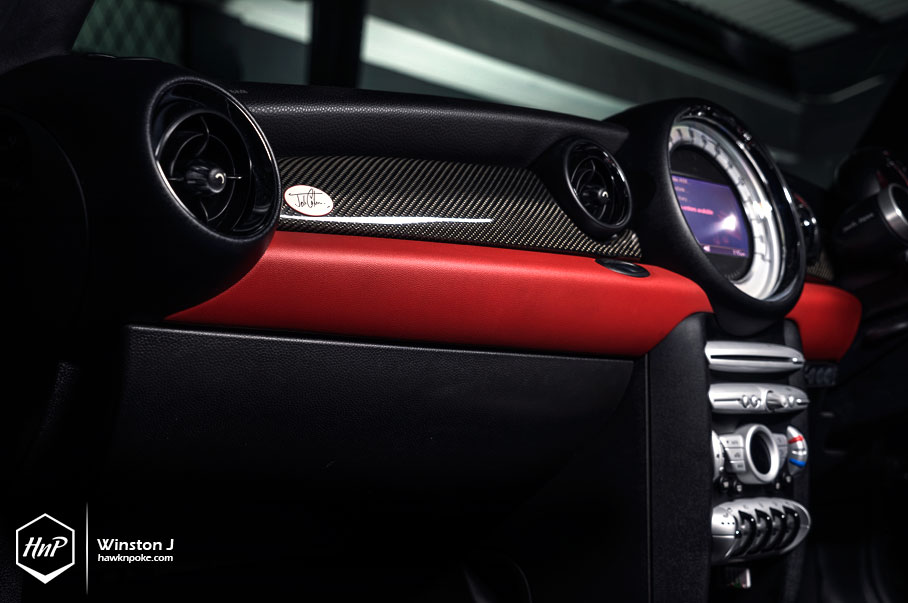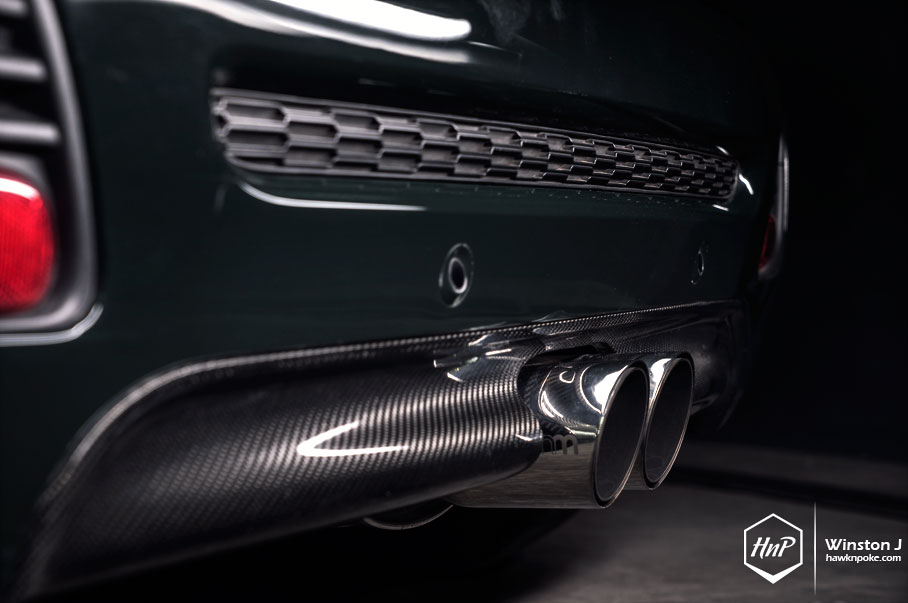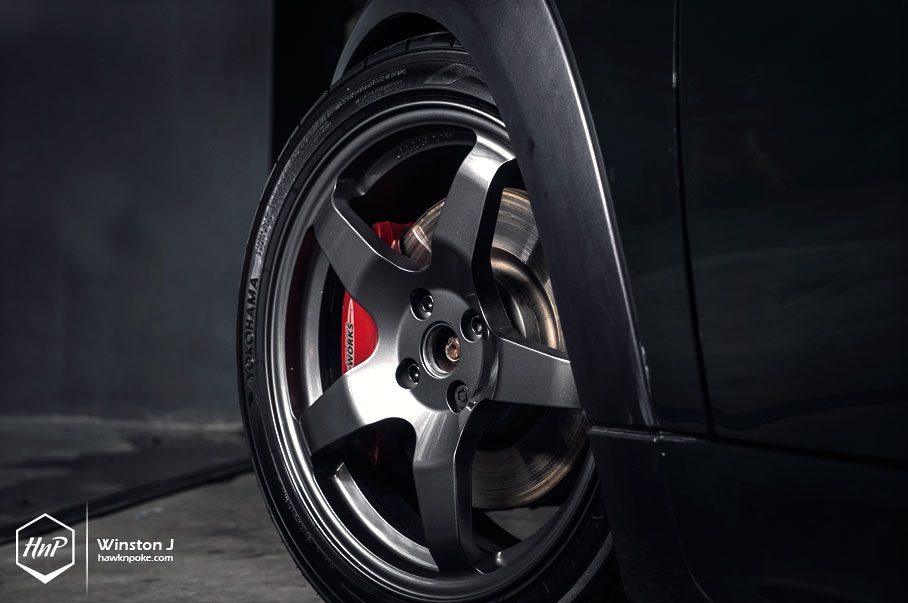 Modification Specs
ENGINE ETC
Manic Motorsport Stage 2+ ECU Reflash
NM Eng. Hi-Flow Induction Kit
NM Eng. Billet Aluminum Catch Tank
NM Eng. Discharge Pipe
NM Eng. Air Charge Pipe
NM Eng. Billet Aluminum Tie-Bar
NM Eng. Downpipe-Back Exhaust System
NM Eng. Engine Torque Arm Insert
NM Eng. Short Shift Adapter
NM Eng. Shifter Assembly Box Cover
ARMYTRIX Catless Downpipe
FORGE Front Mount Intercooler
WHEELS ETC
NM Eng GP2 / Bilstein Coilover Kit
NM Eng. Aluminum Rear Control Arm
NM Eng. Front Adjustable Sway Bar Link Kit
NM Eng. Rear Adjustable Sway Bar Link Kit
NM Eng. Rear Sway Bar – 22mm
NM Eng. RSe05 17″ Light Weight Wheel Graphite
Advan Neova AD08R Tyres
INTERIOR
DUELL AG Frog Kit Krone Edition
John Cooper Works 3-Spoke Sport Alcantara/Leather Steering Wheel
John Cooper Works Carbon Fibre Interior Trim with John Cooper Signature
EXTERIOR
John Cooper Works Carbon Fibre Bonnet Scoop
John Cooper Works Carbon Fibre Mirror Caps
John Cooper Works Carbon Fibre Rear Diffuser
John Cooper Works Carbon Fibre Tailgate Handle
John Cooper Works Carbon Fibre Door Handle
Additional Infos
Photography by:
Winston J
Mobile: +6281932092426
Email: winston_jaury@hotmail.com