Quietly Exciting // Gavin's Vortech-supercharged BRZ on SSR
The BRZ. The perfect starting point for anyone wanting to delve deeper into the world of automotive customisations. It drives fast without being fast; so it's safe. It has an uncompromisingly well-balanced chassis, making it easy to handle. And it has the looks praised by enthusiasts and bystanders alike. Making it perfect beginner's car to bring into car meets and be gracefully respected by the community. However, hand over the BRZ to those who've been in the scene for a long time, then they'll only have one word to describe the car: inadequate. So let me introduce you to one of those people that's truly living to that 'inadequate' idea, yet still deciding to get the BRZ in the end: Gavin, a fellow Indonesian car enthusiast who've previously daily driven a GTI, a Golf R and a GT-R. This is his attempt in bringing the BRZ up to his performance-oriented standards.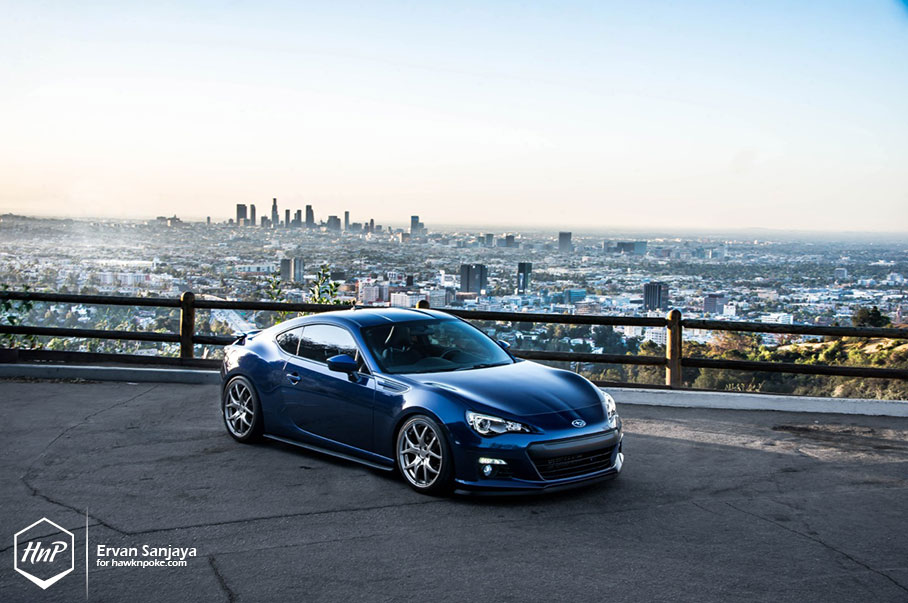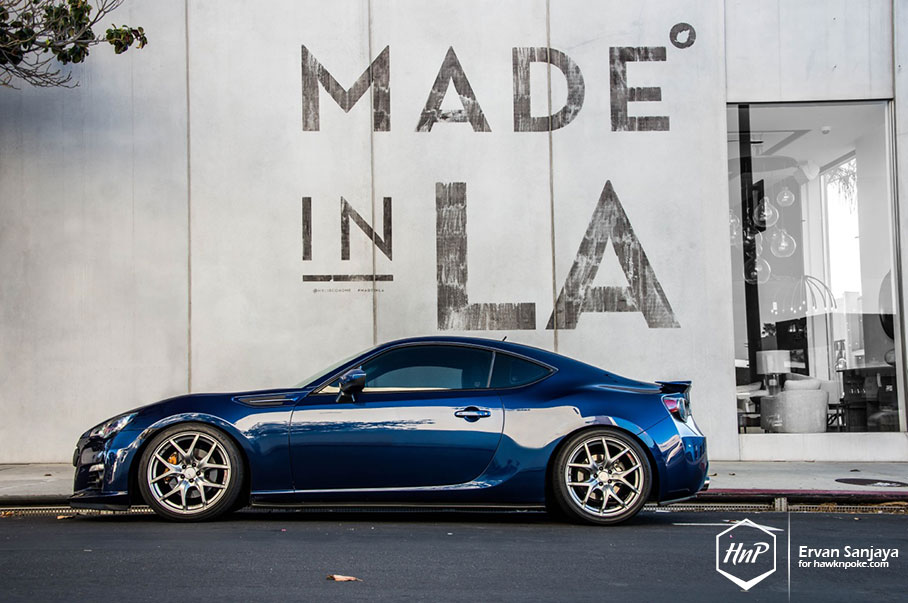 As Gavin was searching for a new daily ride, he had two important criteria in mind for the chosen car. One being a manual-transmission RWD, the other being a less-common sporty car for the streets. Therefore, when faced with this manual limited-run-colour Galaxy Blue Silica BRZ as an option, he immediately knew it'd be the perfect starting point for his new daily build. Without thinking twice, he took delivery of the car and immediately started transforming the 'inadequate' sports car into a proper coupe for the Los Angeles streets.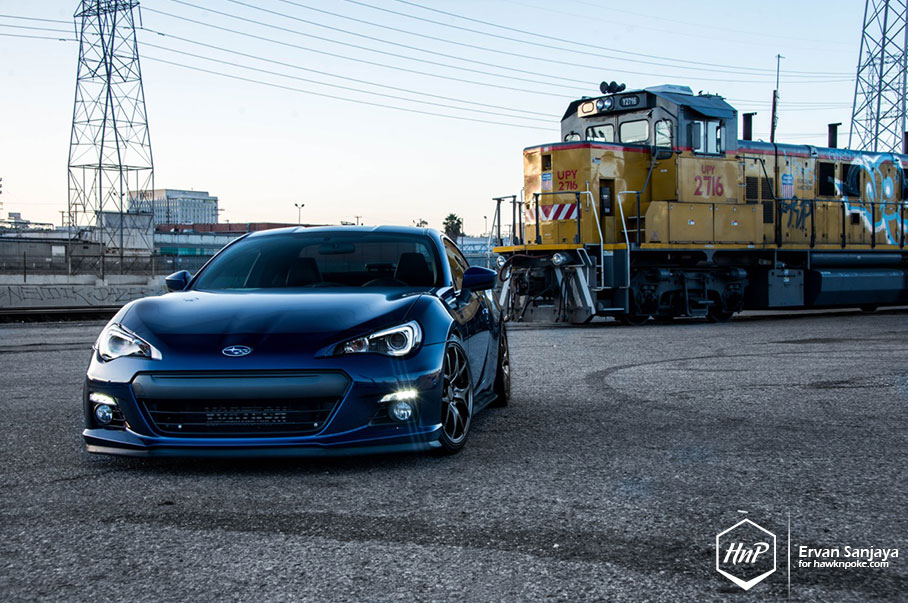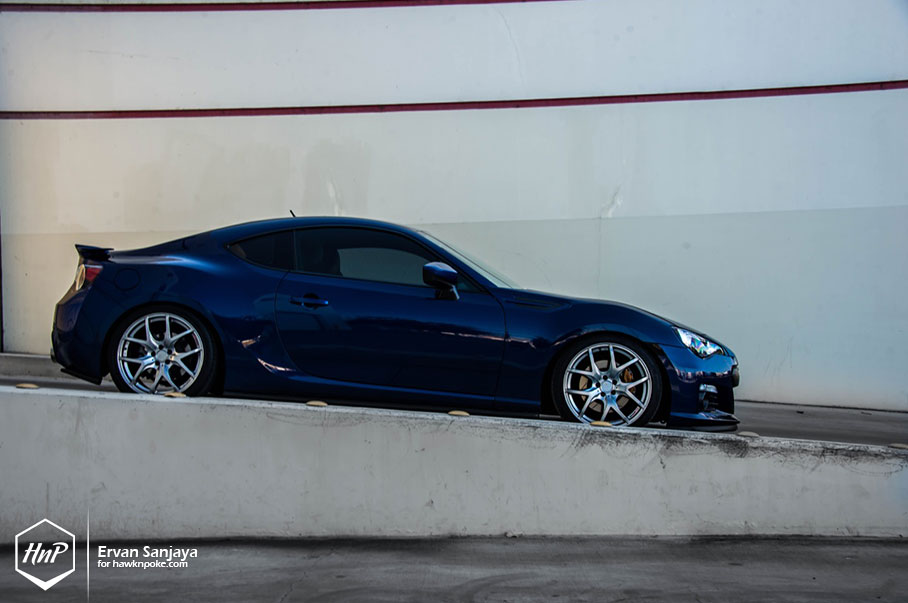 Staying true to Subaru's roots. Having been in the car scene for quite sometime, Gavin knew it forefront what to do with the BRZ. It should have more power, more traction, and a livelier driving experience; and all of these without looking way over-the-top. Therefore, sticking to these ideas, Gavin immediately turned to Vortech's supercharger kit as his prime artillery.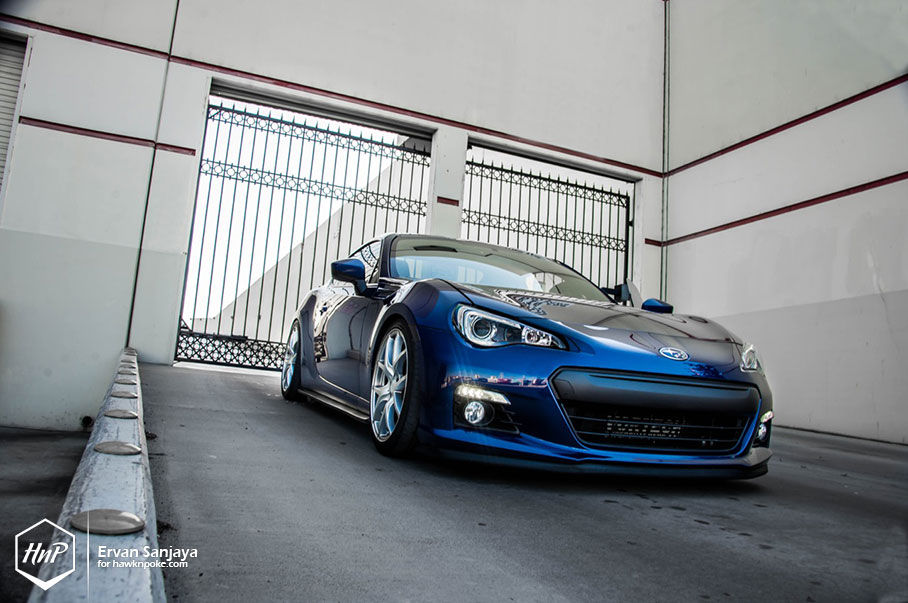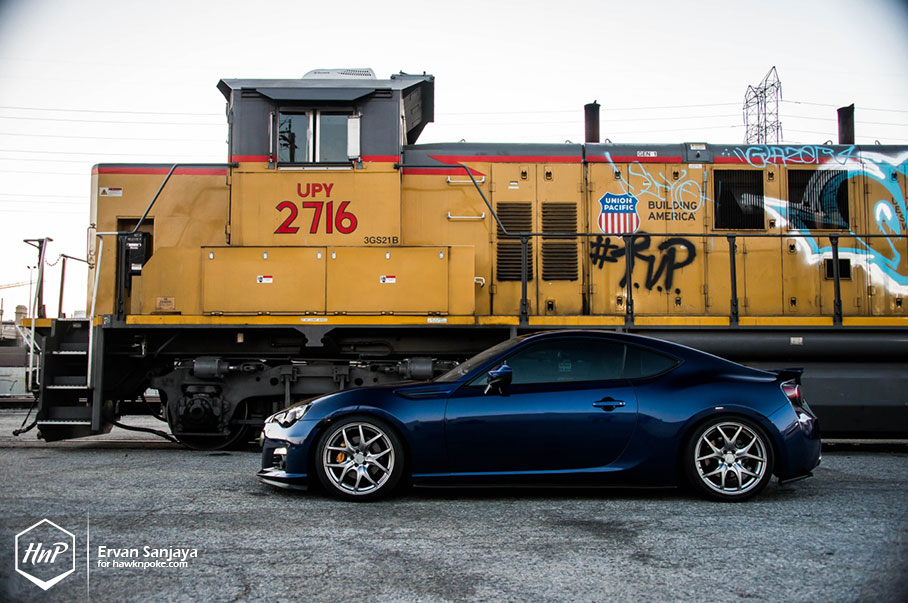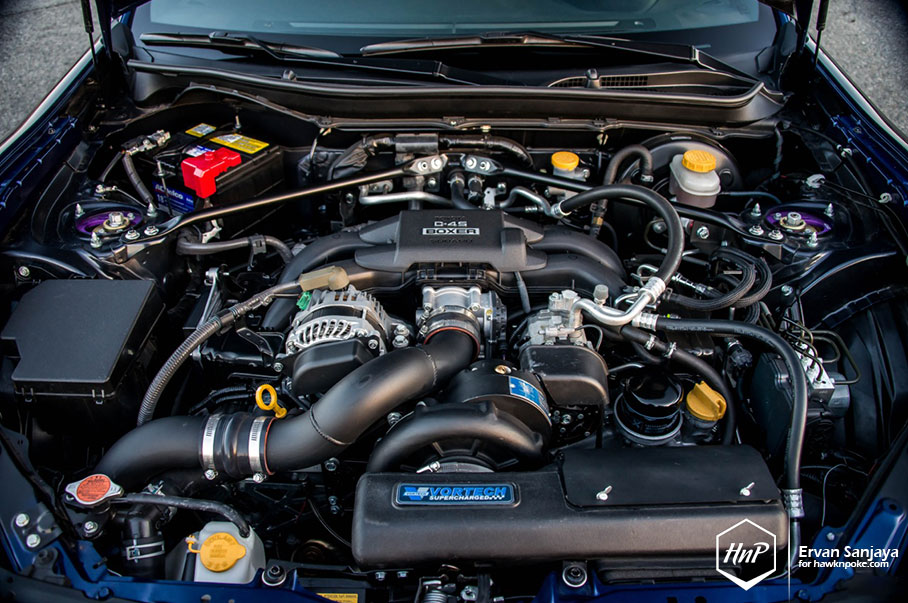 The one mod that has skewed the car away from being a reimagined Corolla: Vortech supercharger. Wanting to learn deeper about the internal workings of the car, Gavin decided to install this forced-induction kit on his own. Being a direct bolt-on option, it didn't prove to be a challenge too large for him to handle. At the end of the day, such a kit has bumped up the BRZ's output from 200 to 290 HP overnight.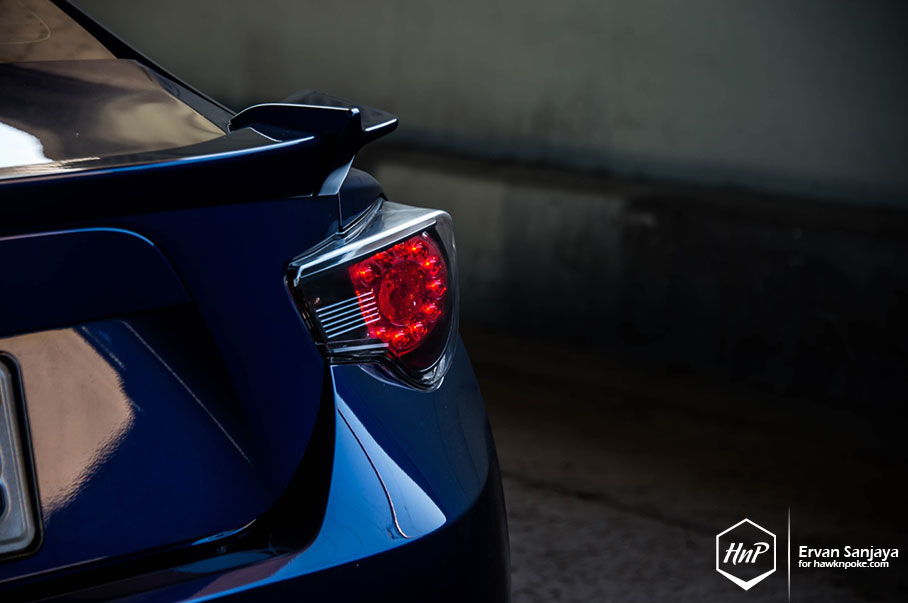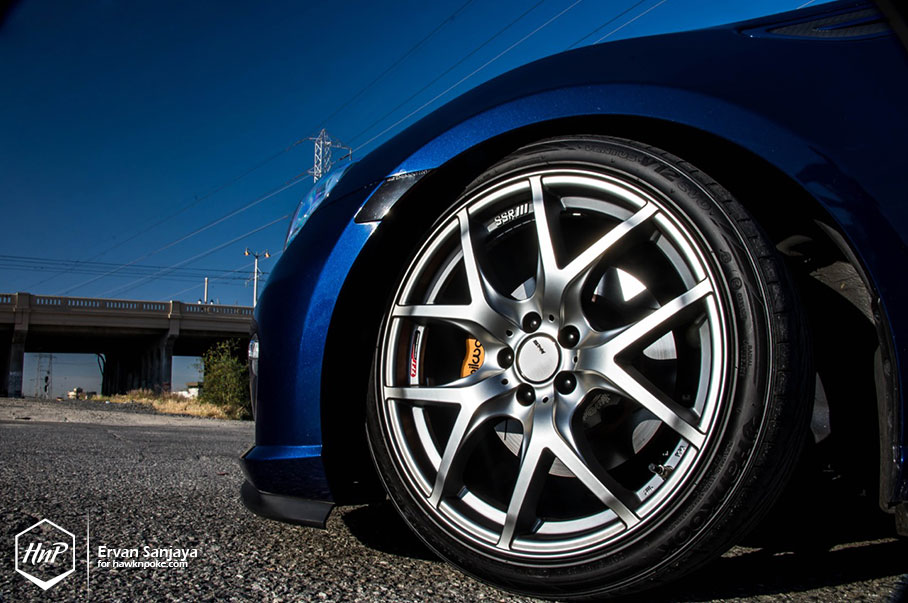 Larger horsepower comes with greater handling responsibilities. Gone are the BRZ's inadequately thin tires, replaced by these Hankook V12 235-front and 255-rear, wrapped around lightweight SSR wheels. These are essential upgrades to improve the BRZ's handling capabilities without tipping the car's famous power-to-grip balance. Larger horsepower with more grip, a great execution that's making the car handling as OEM as possible, which is Gavin's primary goal.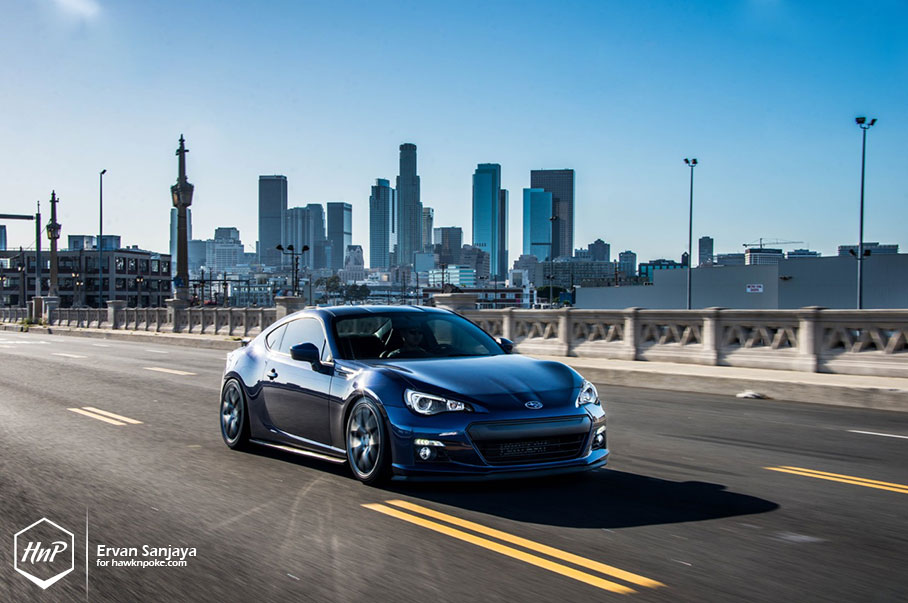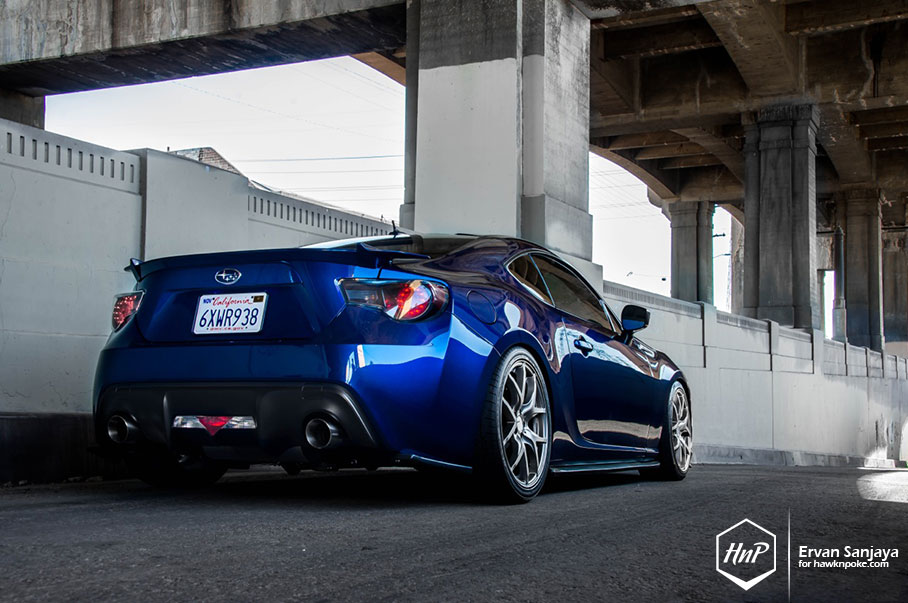 Livening up the driving experience is the task of Perrin Performance exhaust system that Gavin has installed. In stock form, the BRZ's remarkably silent exhaust has saddeningly buried the Boxer engine's famously good exhaust notes. Yet with the help of this Perrin Performance catback, Gavin has amplified those Boxer rumbles without making it too distrubing for daily drives. An appropriate grown-up solution.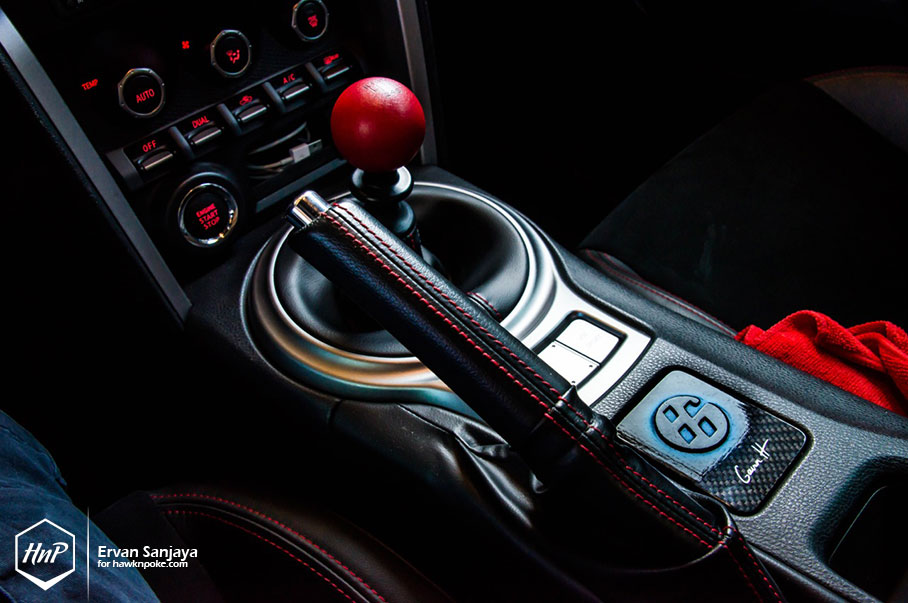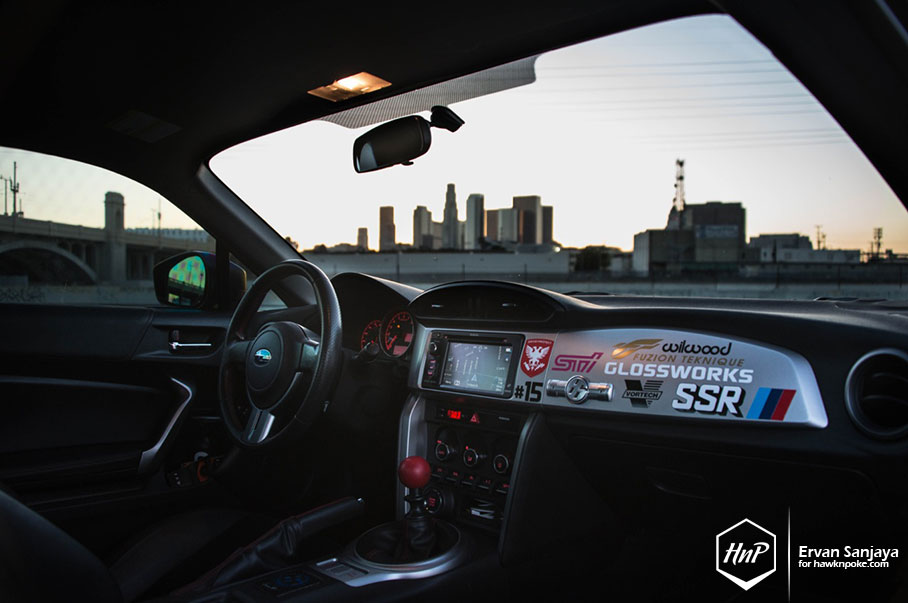 Craving for more? Do check out a video of Gavin's car being driven by Matt Farah from TheSmokingTire.
Specifications
2012 Subaru BRZ limited
Galaxy Blue Silica (only available for the first year)
HT Auto lip kit
Perrin shorty antenna
Custom third brake light
Custom blacked out taillight housing
SSR GTV03 19″x8.5
Hankook Ventus V12 235 front 255 rear
Wilwood 4 piston front BBK with custom paint
Vortech supercharger tuner system at 9PSI, 290hp/ 210 lb-ft at the crank
Perrin Performance catback exhaust non-resonated
D2 Racing coilover system
Additional Infos
Photography by:
Ervan Sanjaya
Instagram: @ervsanjaya