Inherited Taste // Ervan's E350 on Vorsteiner
Undeniably, HnP has been getting more and more BMW features lately; reflecting the brand's uprising popularity among our nation's car-enthusiasts. Yet today I'm going to show you the other emperor of German luxury machines: the mighty Mercedes Benz. Straight from USA, this is Ervan's 3.5L E350 AMG that's been charmingly customised for his daily drives.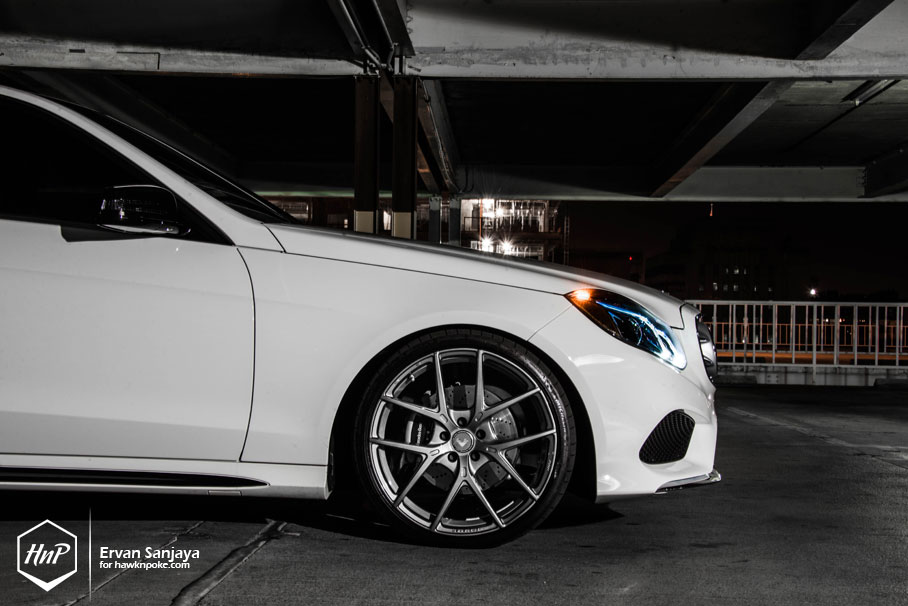 A synonym for luxury. Don't know what you might think, but in my perspective, hearing the name 'Mercedes Benz' vs 'BMW' would immediately translates into 'luxury' vs 'sporty'. It's an old logic, I know, yet I think the idea is still holding tight to the minds of many. Perhaps it's the styling, perhaps it's the brand-image that leads to such perspective. However, one thing is true for now: both of these brands have actually been sailing the seas of both 'luxury' and 'performance' for way longer than you could imagine.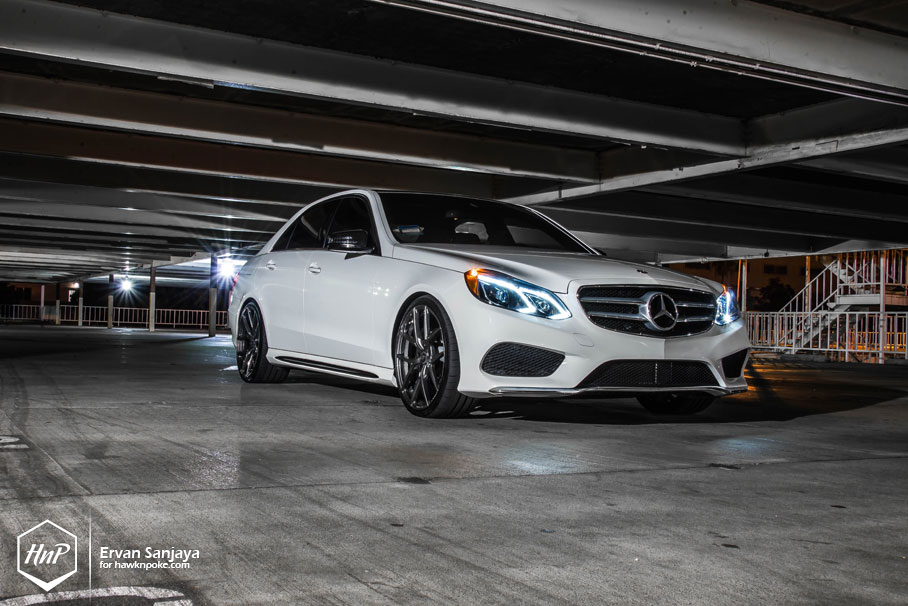 The newly redesigned W213 E-class features the three-pointed-star's new organic design language that has also been seen in several of its other sedans. Less digitised, and more sculpture-like. Compared to the other German automakers, Mercedes Benz's approach in design is undoubtedly less aggressive and way more elegant. Yet underneath all these still lies their all-powerful engines and sporty suspensions when opted.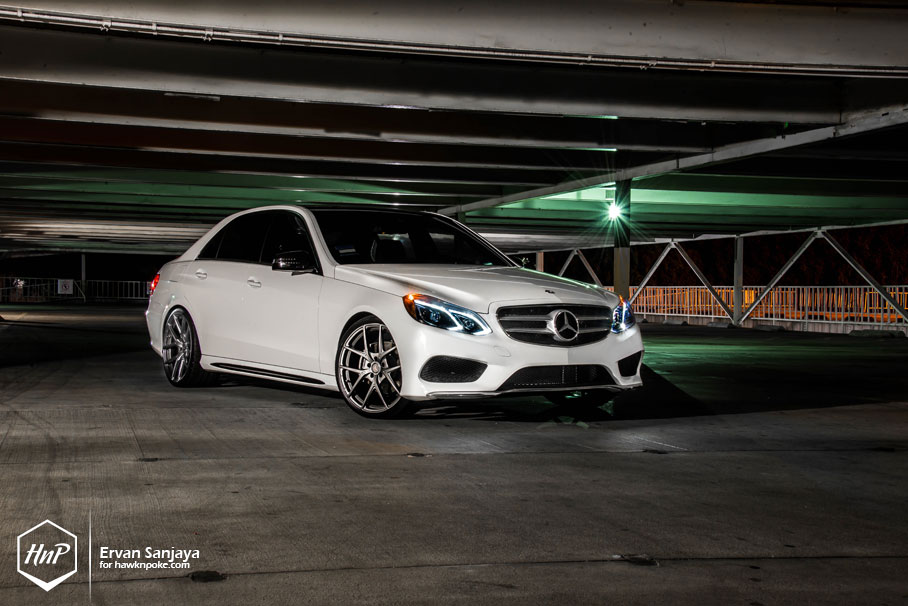 The E350 is a middle-line that combines best engine performance and efficiency that Mercedes has to offer. With 302HP 3.5L V6, it's certainly much faster than the baseline E250, yet much more efficient than the extravagant E63 AMG. Coupled with the Sport, Harman/Kardon and Lighting package that Ervan has opted for this sedan, it became the perfectly stylish daily driver instantly.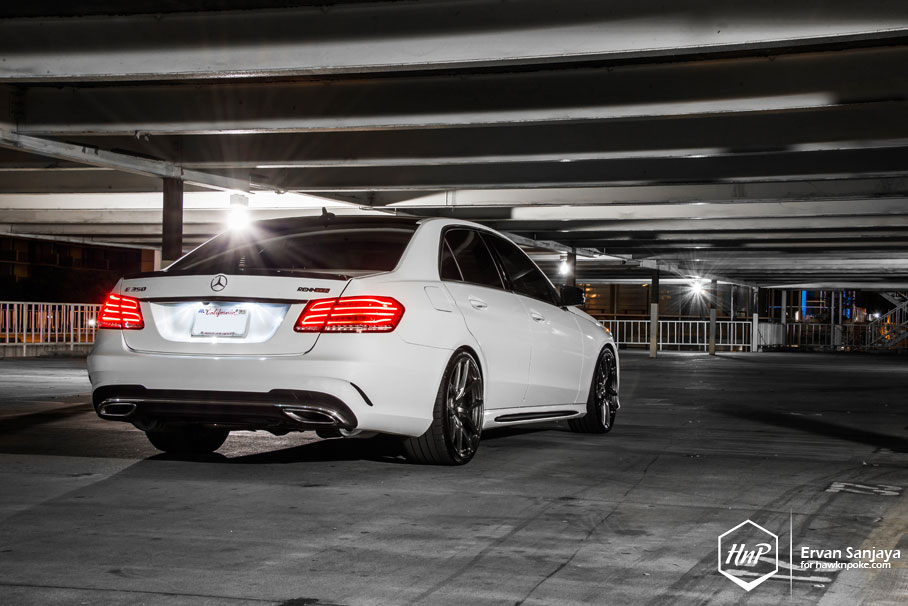 It can all be traced to the legacies. Both of Ervan's older siblings used to drive around in Mercedes Benz when they were living in the states. Therefore, without doubts Ervan promptly chose another Mercedes Benz as he moved from Indonesia to the States.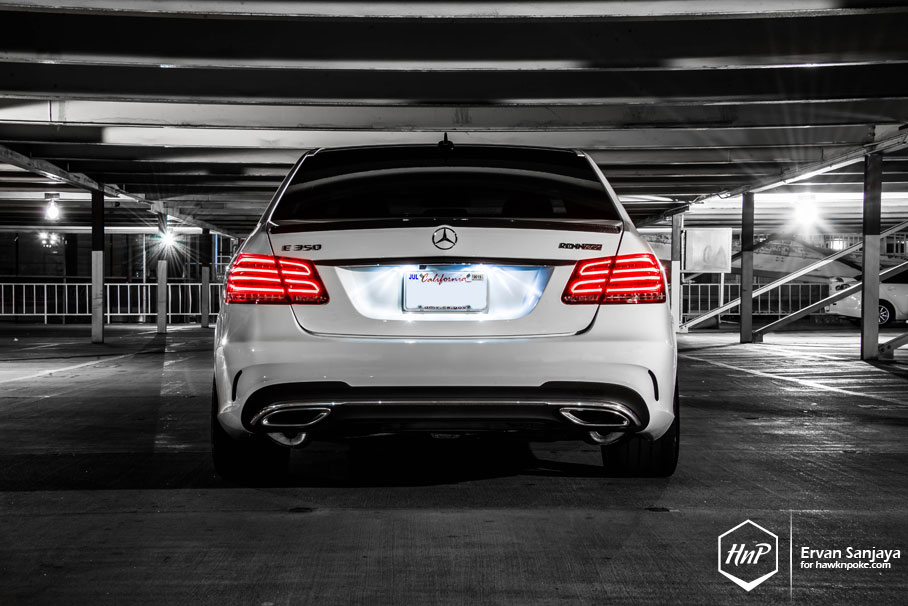 Having a strong passion towards aftermarket customisations, Ervan simply couldn't keep his V6 city cruiser looking stock for too long. Into this eight month of ownership, he has installed a rather respectable list of mods. From performance upgrades to new footworks setups.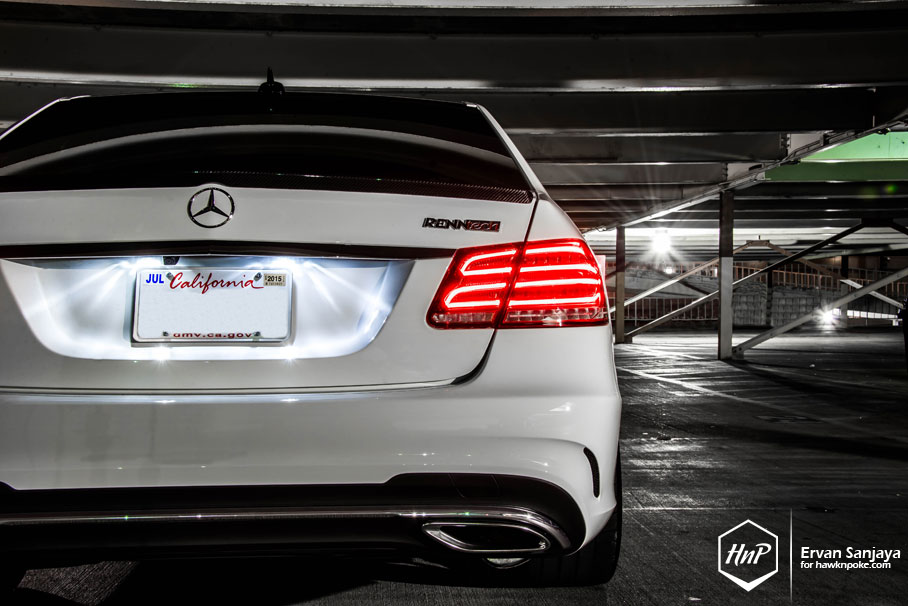 The V6 engine has now been equipped with better throttle response thanks to the Renntech ECU upgrade, K&N air filter and Meisterschaft catback exhaust. Such simple bolt-on parts have deliberately woken up the E350's sportier persona. Further complimented by the aggressively spoked Vorsteiner wheels, Ervan has successfully turned the 'organic' luxury cruiser into a much livelier streets tamer.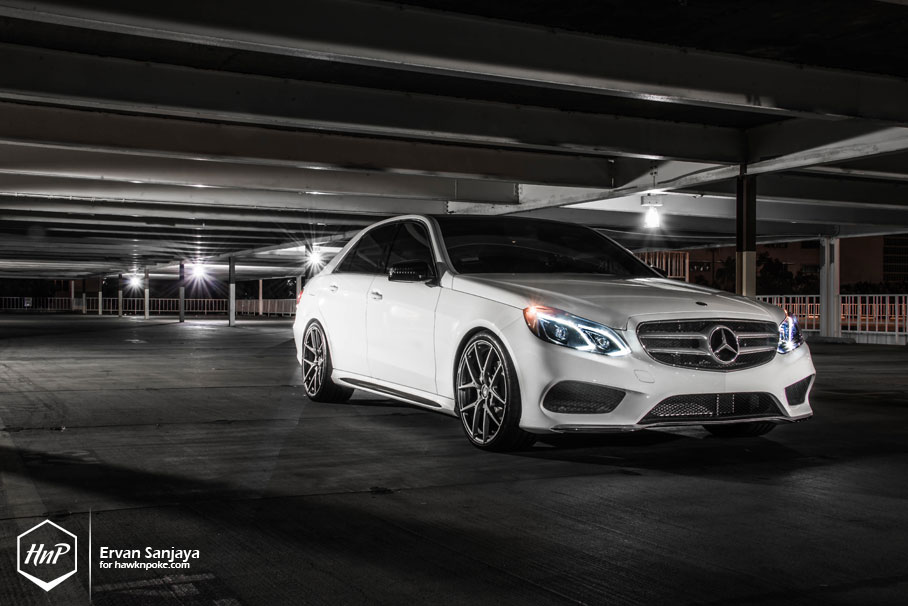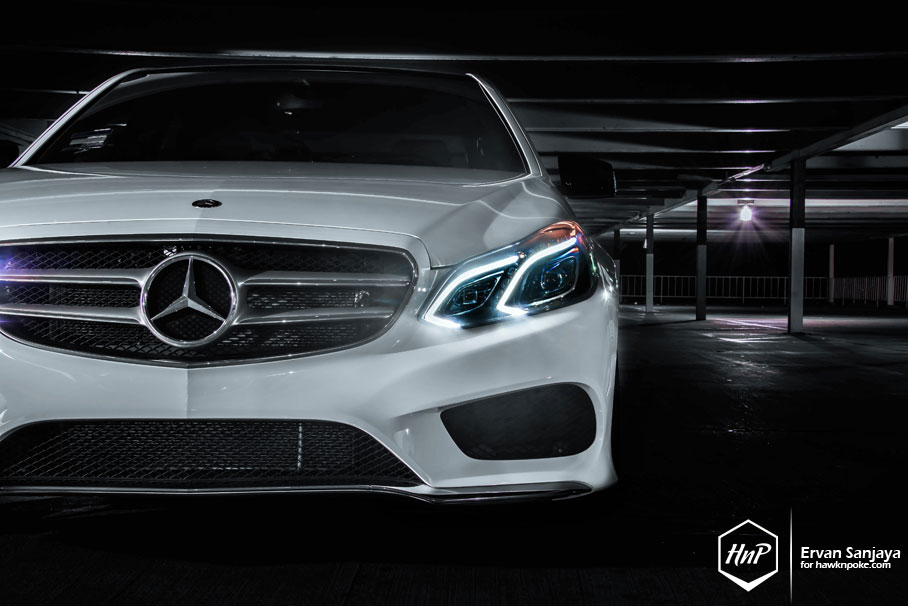 Specifications
Renntech ECU upgrade
Vorsteiner VFF-101 20″
Meisterschaft catback
Custom mid pipe
K&N air filter
H&R lowering kit
Carbon fibre duck tail
Gloss black side skirts, mirrors and roof
Sport Package aero kit
Harman/Kardon sound system
Lighting package
Recommended Oil
TOP 1 Synthetic Oil
Additional Infos
Photography by:
Ervan Sanjaya
Instagram: @ervsanjaya