Tokyo Auto Salon 2015 // The Europeans Pt. 2
Continued from our Part 1 article, here's a closer look at some of the finest European cars shown off at Tokyo Auto Salon 2015.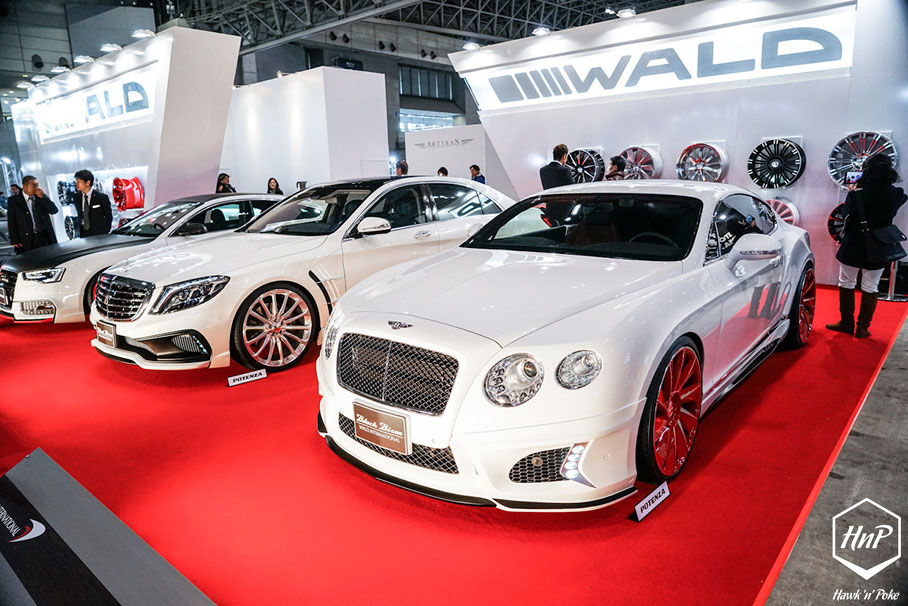 The Osaka-based tuner, Wald, has gained a world-wide popularity thanks to their daring yet elegant bodykit designs.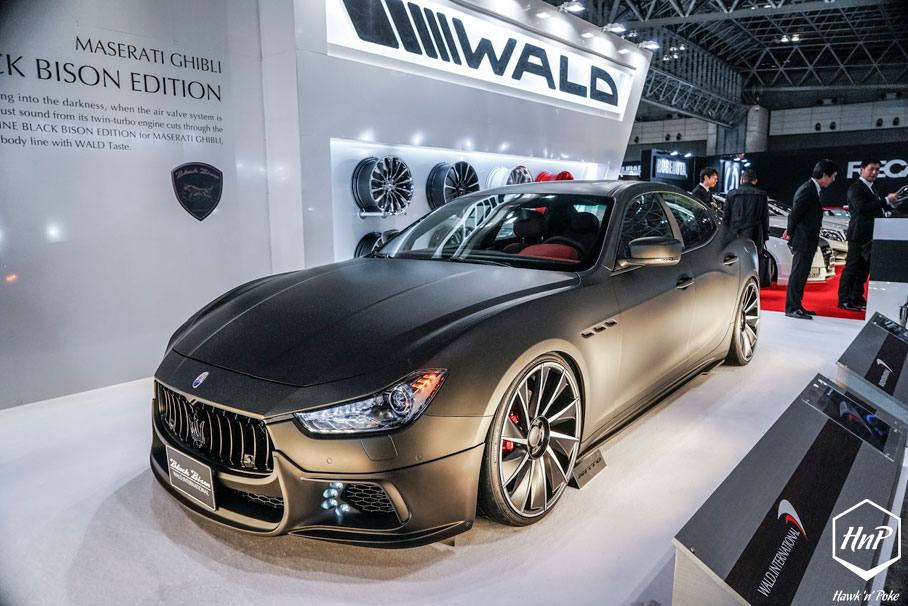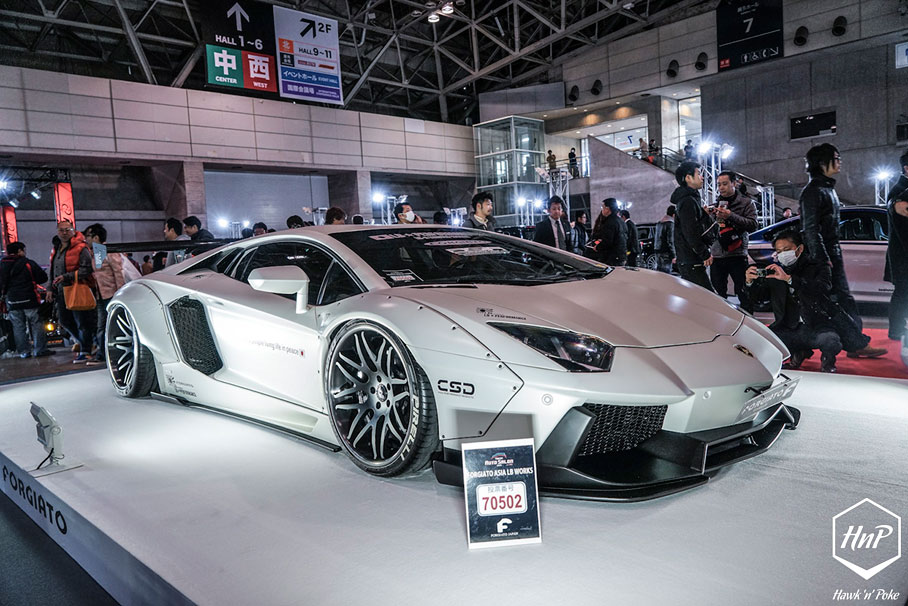 Liberty Walk continues making their bold statements at this year's TAS. Countless number of cars wearing their kits that day.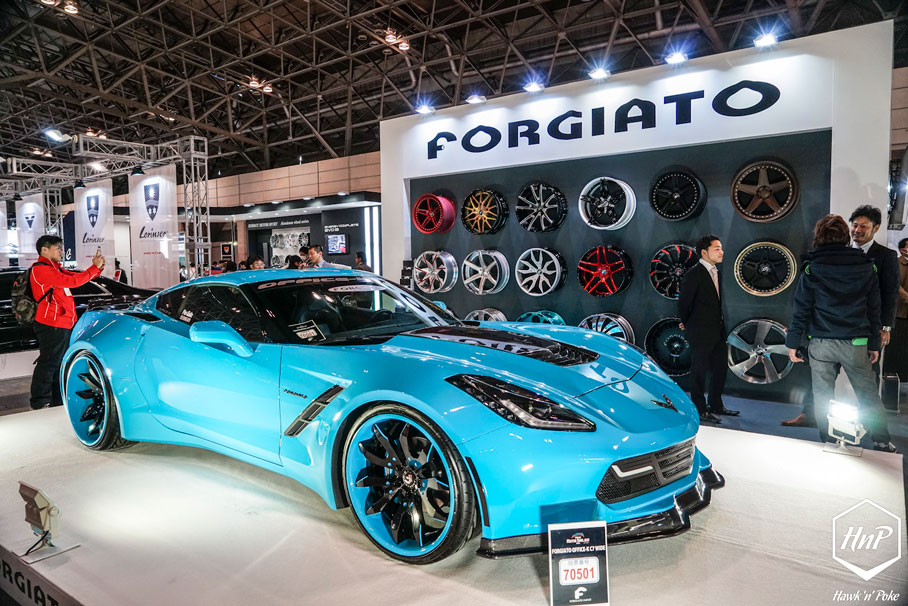 Not exactly European, but this muscular Corvette at Forigato's booth has surely gained our attention with its US-style wheels.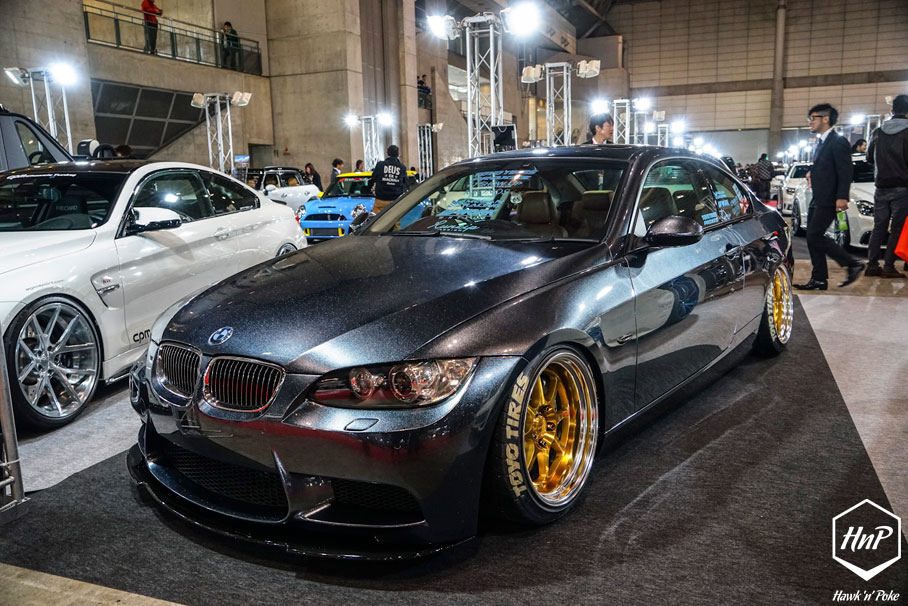 At this year's TAS, plenty of European demo cars were painted in unique shades of subtle colors. Meanwhile, the wheels' finishes were the ones taking things over the top.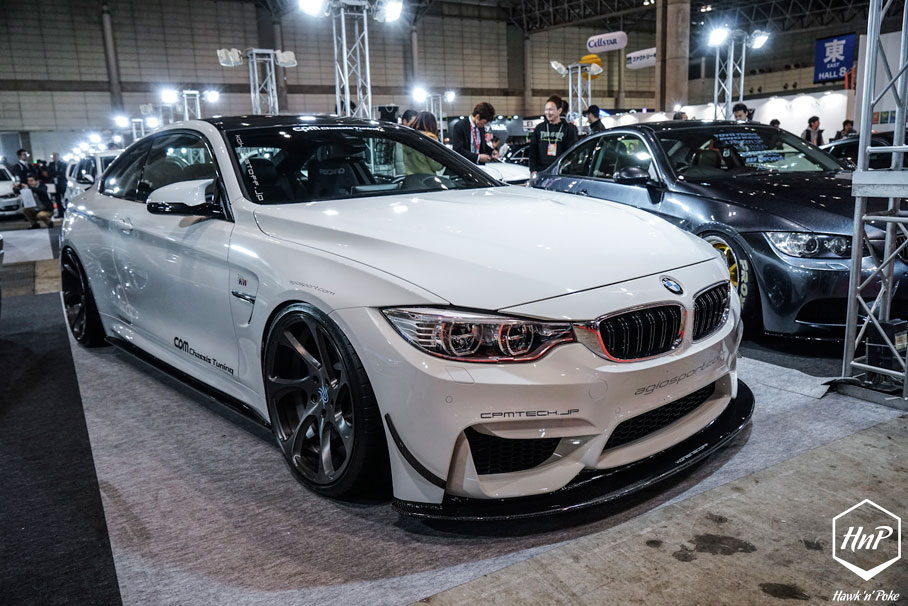 Never-heard-before Japanese wheels, such as this set of Agio, actually looked pretty good when paired with tastefully tuned Euro sedans.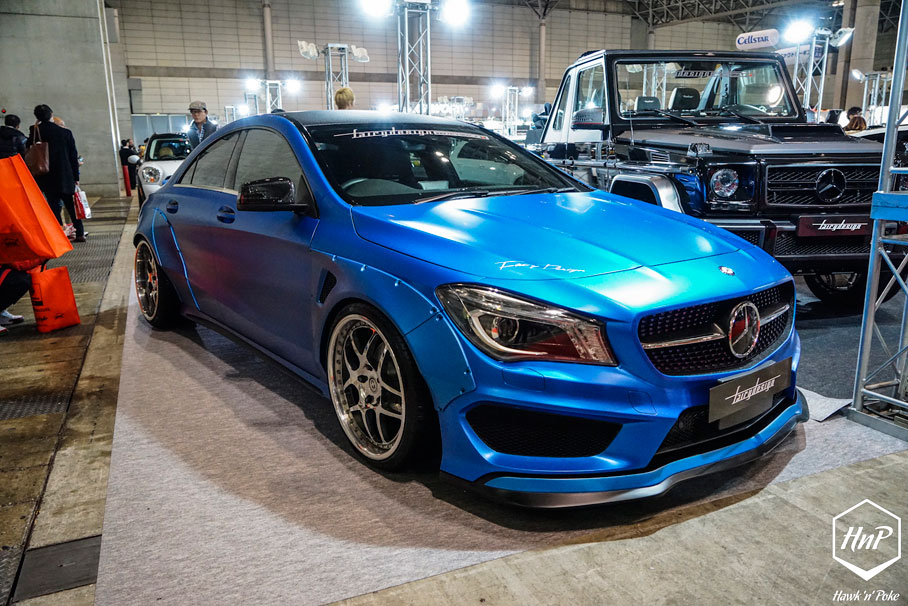 Fairy Design plunged themselves into the riveted widebody trend with their latest CLA creation.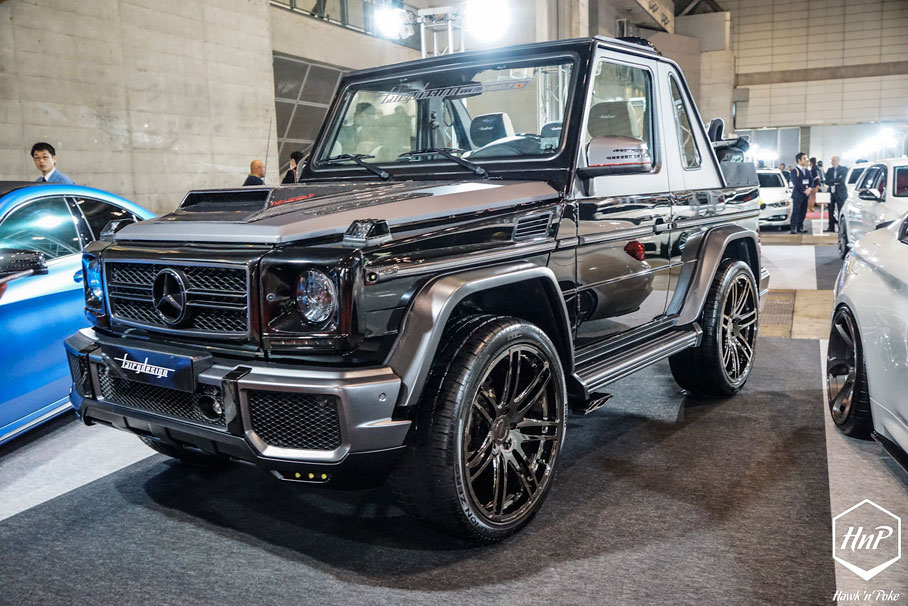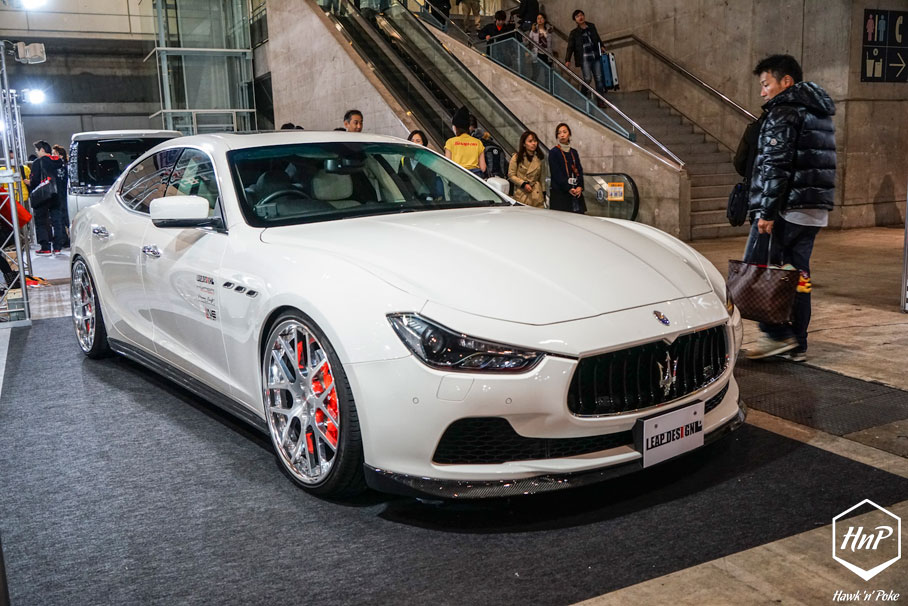 Exterior body works and wheels were two of the most popular Japanese parts that're available for European cars at the show. Not so many Japanese performance parts can be found; so it's mostly about dressing up!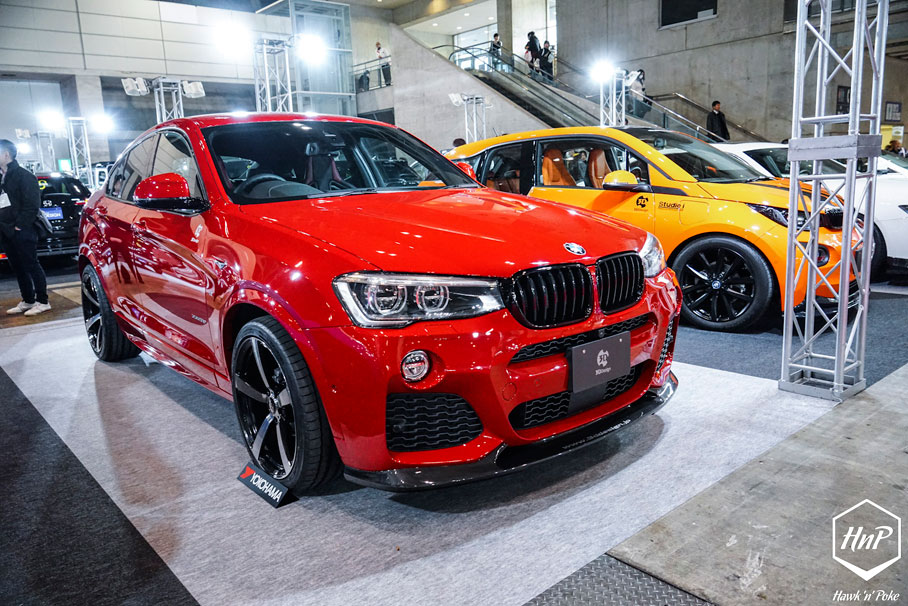 3D Design. We've had quite a few sets of its aero kit installed locally here in Indonesia. The company has one of the most diverse BMW aerodynamics lineup in Japan.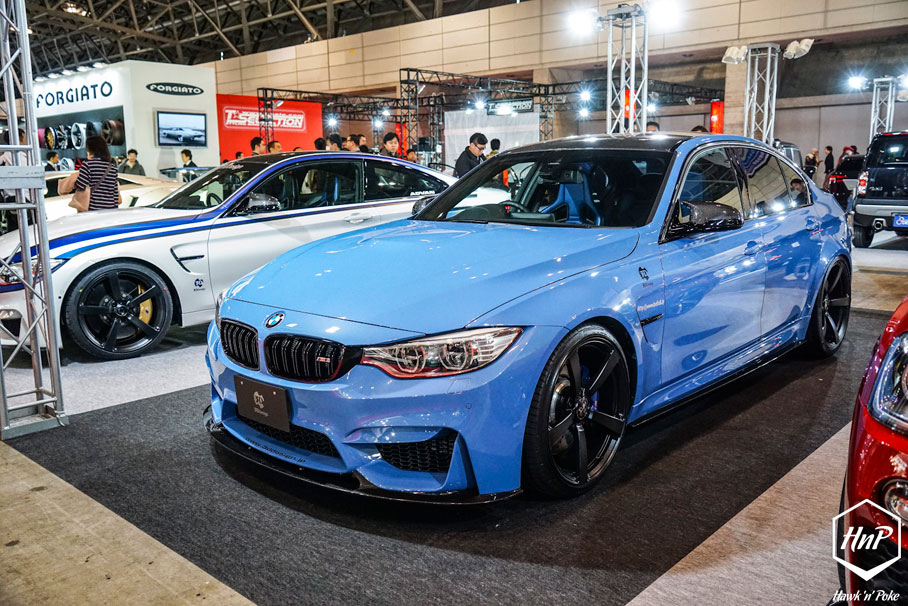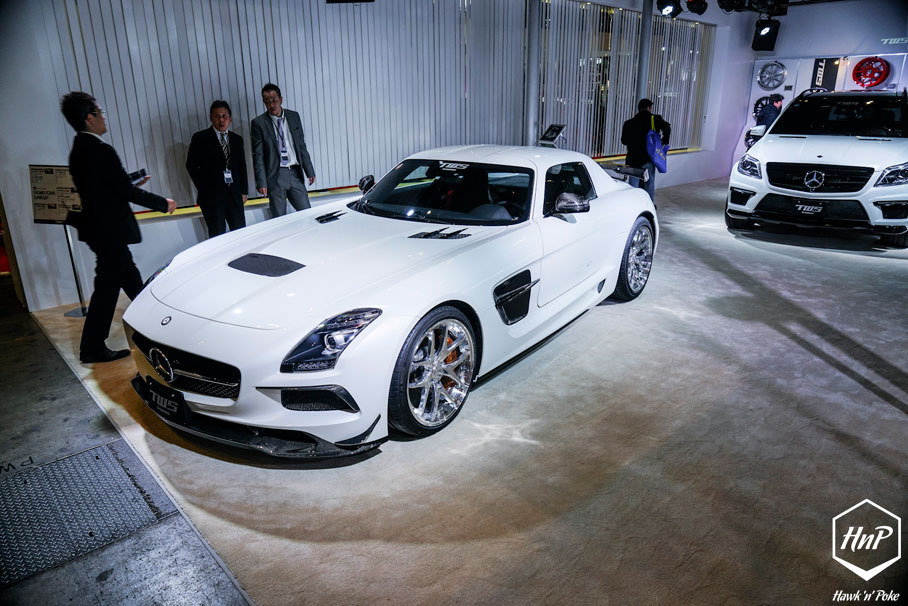 TWS wheels, another Japanese wheels manufacturer that has engineered their offerings towards European cars. From SLS AMG Black Series to a couple of Italian exotics, their booth was one of the most prestigious in the hall.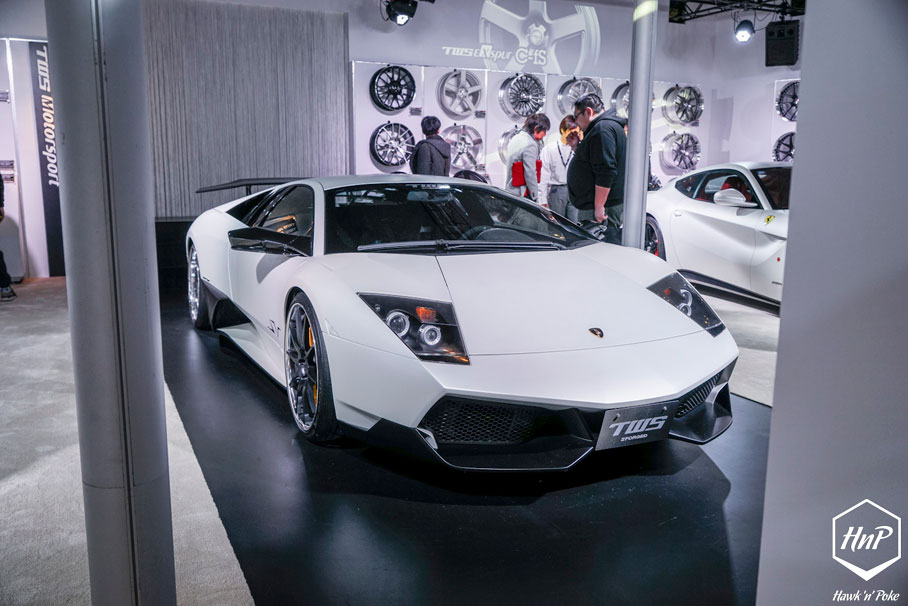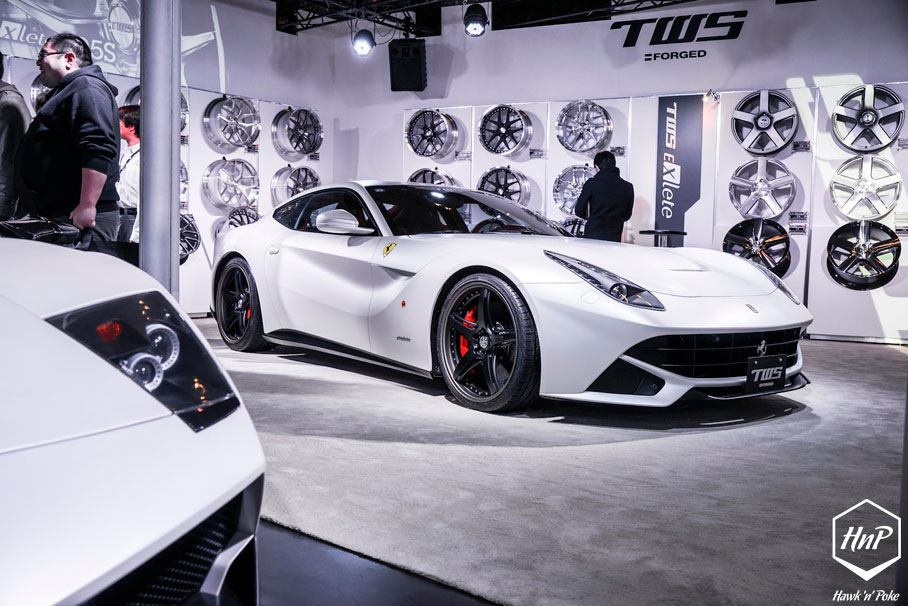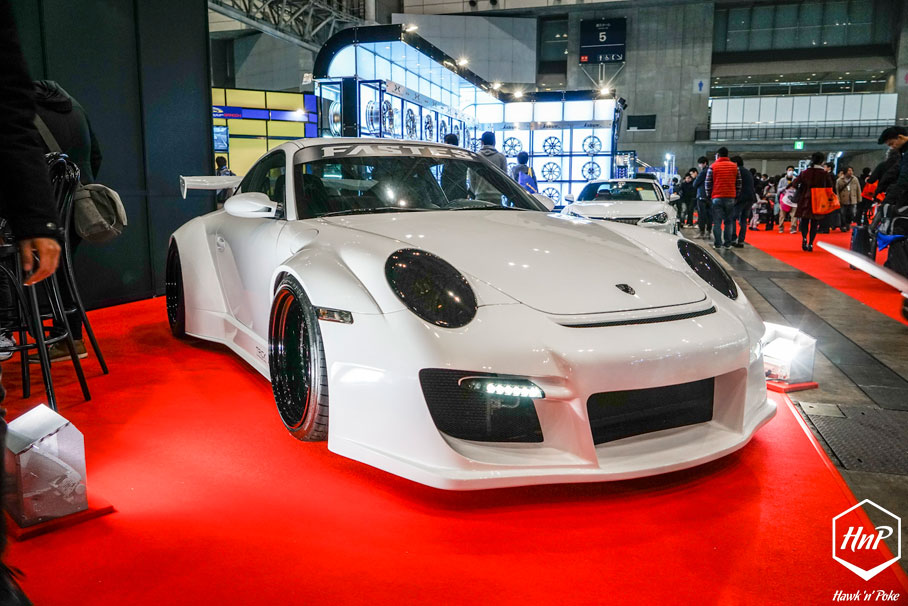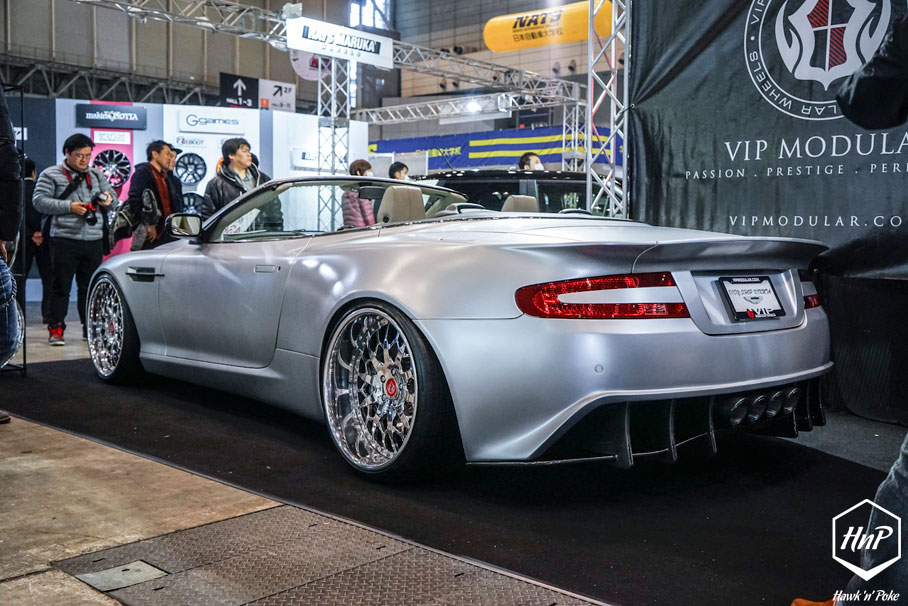 VIP Modular came all the way from USA to setup their widebody Aston Martin DB9 demo car. A very striking move to attract the Japanese buyers.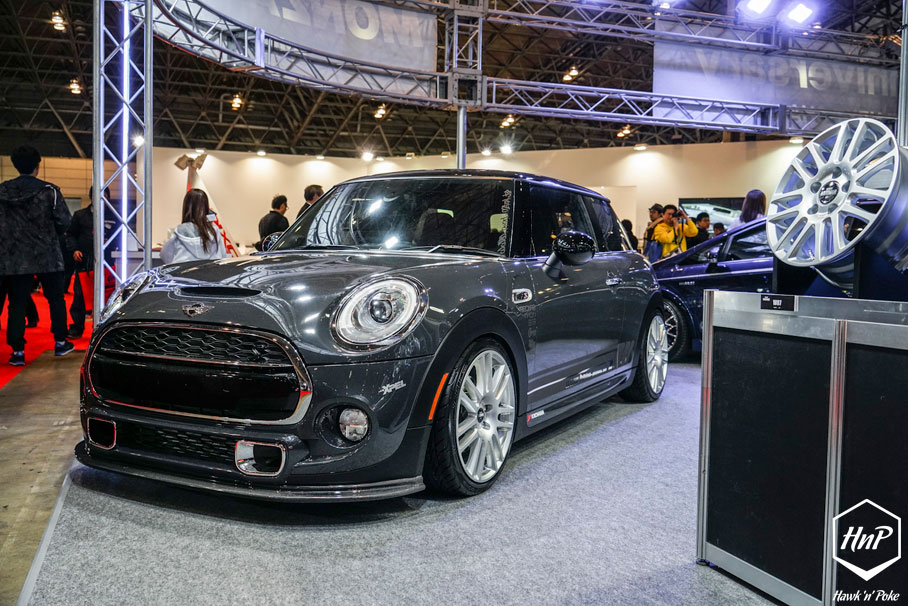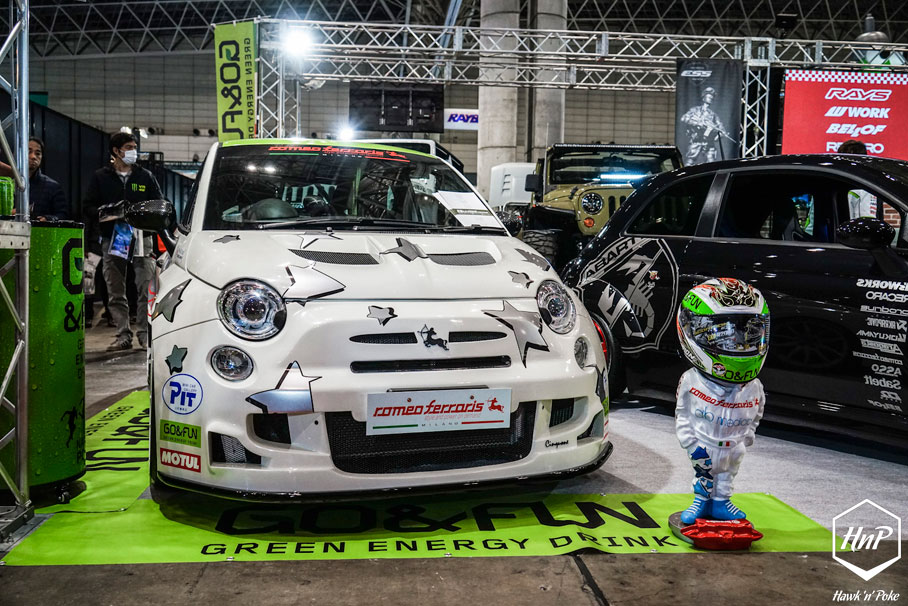 Italian tuner Romeo Ferraris showcased their expertise in Fiats through these race-inspired Abarths.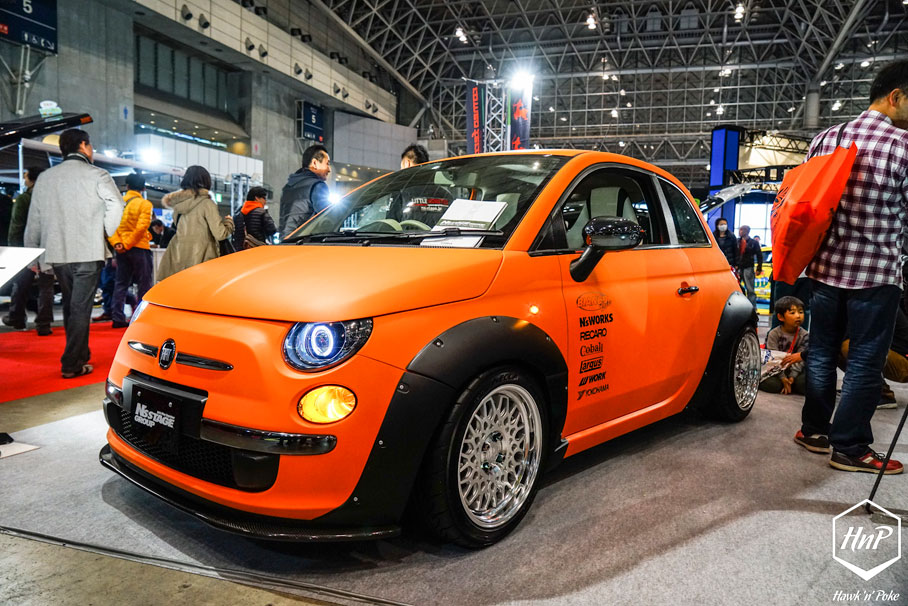 N's Stage Fiat 500 has surely gone through the radical approach with its widebody aero and reworked headlights/bonnet. Looking angry for sure.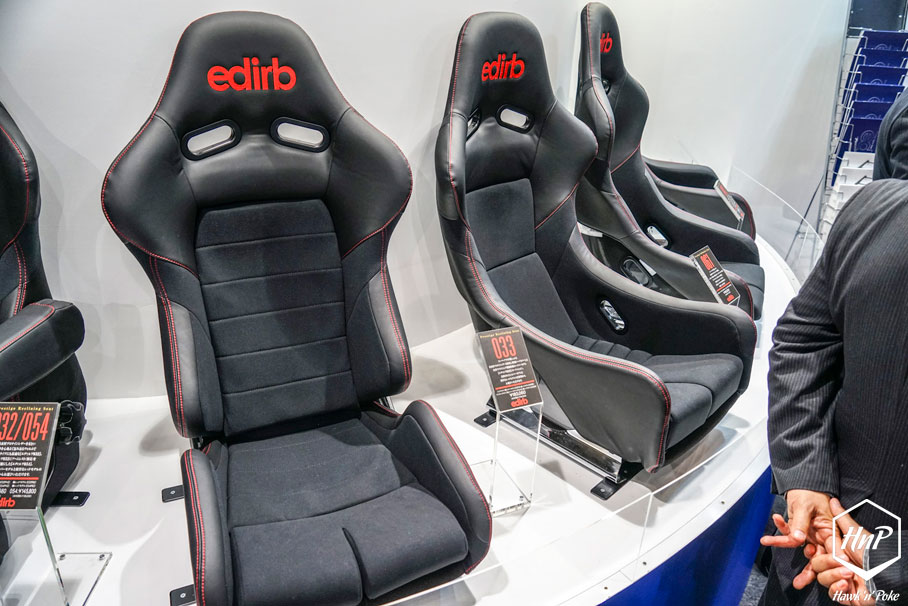 Bride showcased their European lineup, edirb, in stylish fashions. These racing seats can look right at home inside tuned BMWs and VWs.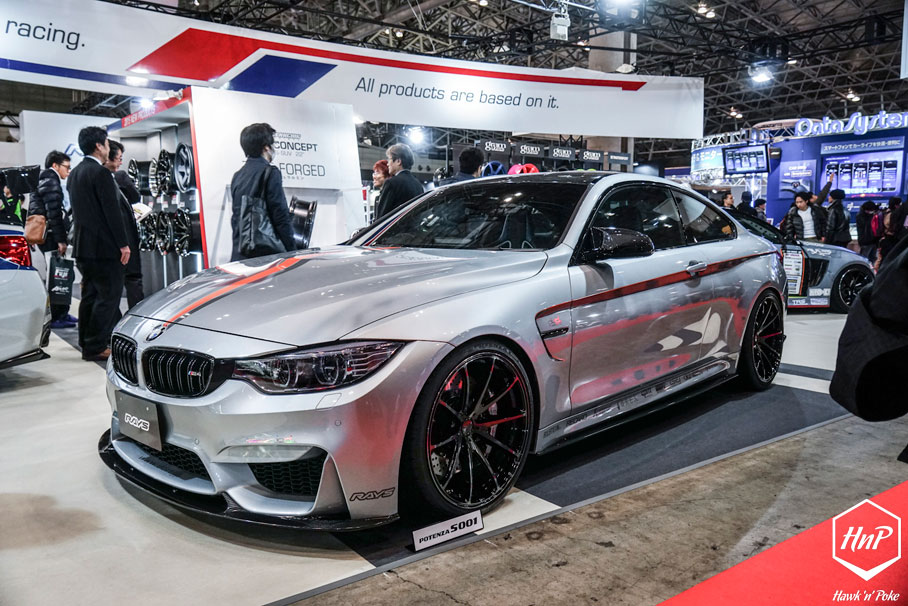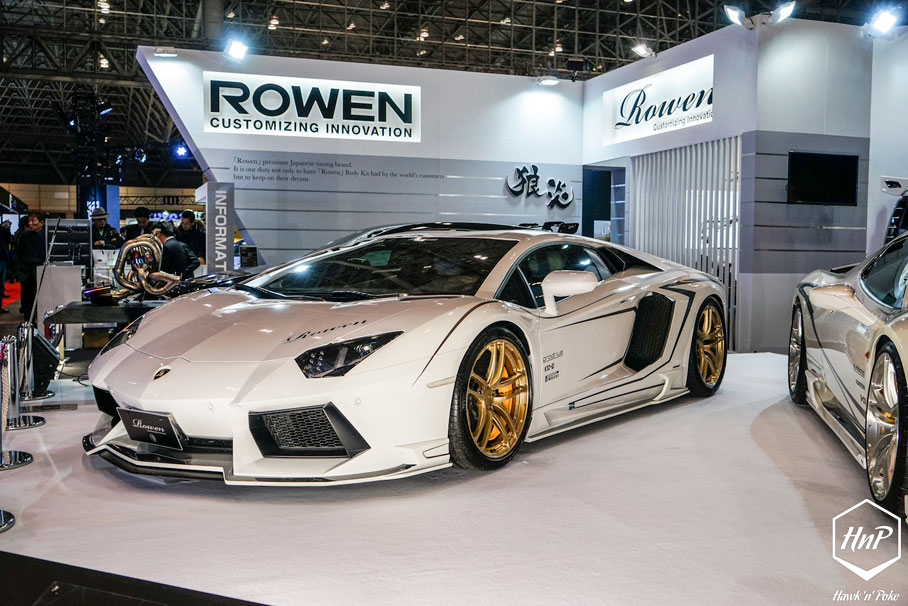 Rowen, another Japanese aero kit tuning company, showcased their diverse product range with this pair of exotics and several domestic cars.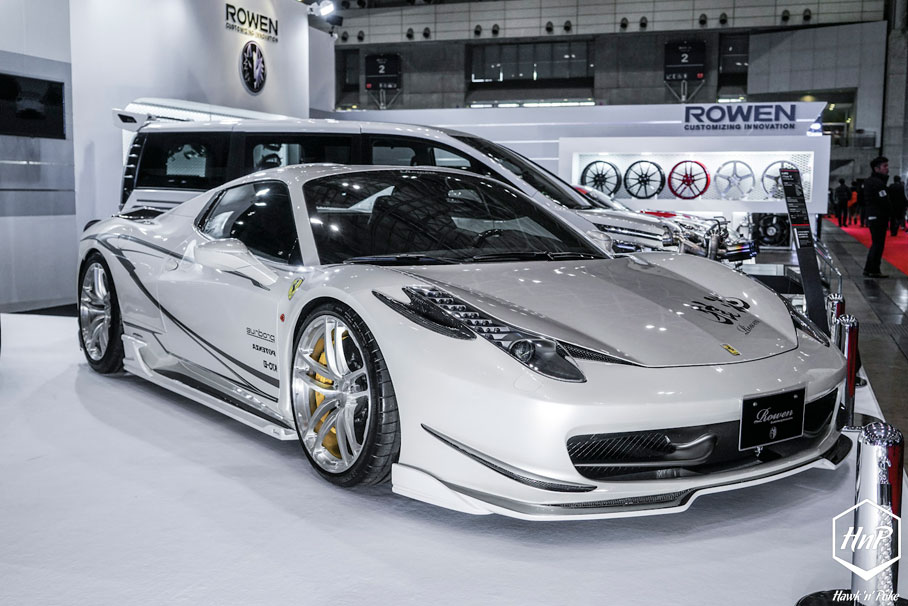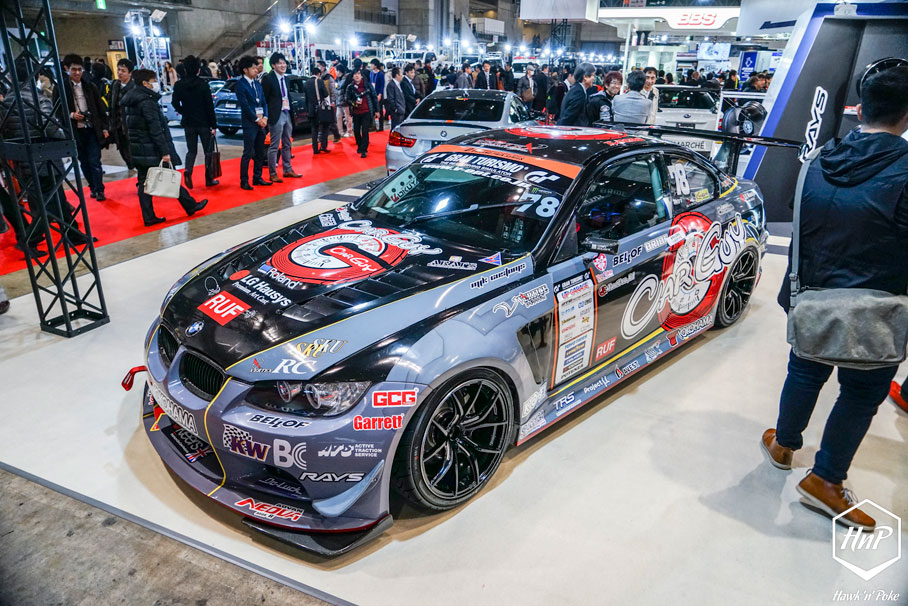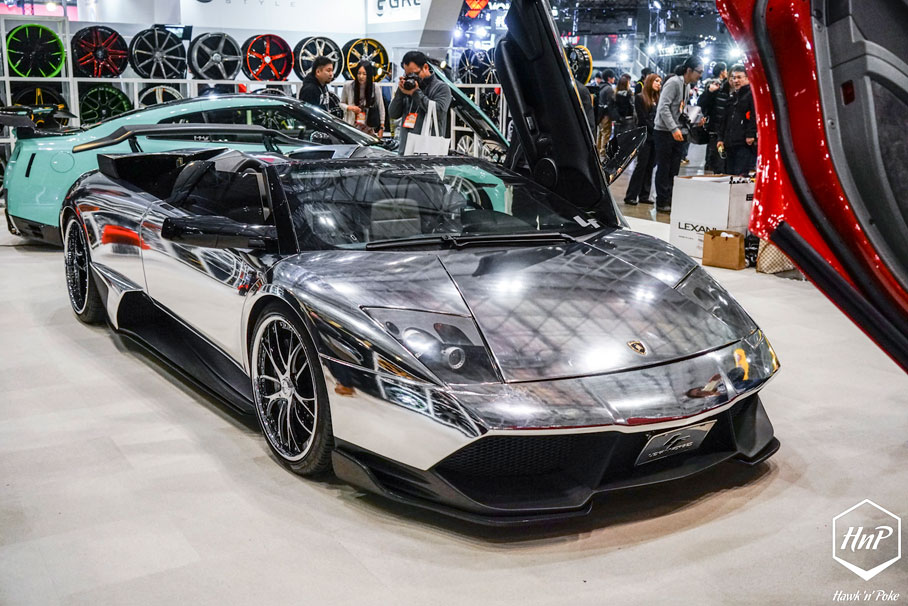 Lexani Forged. The US custom wheels company dressed up quite a few supercars as their demo cars. Their unique lineups and finishings are surely in line with Japanese's love for radical exotics tuning.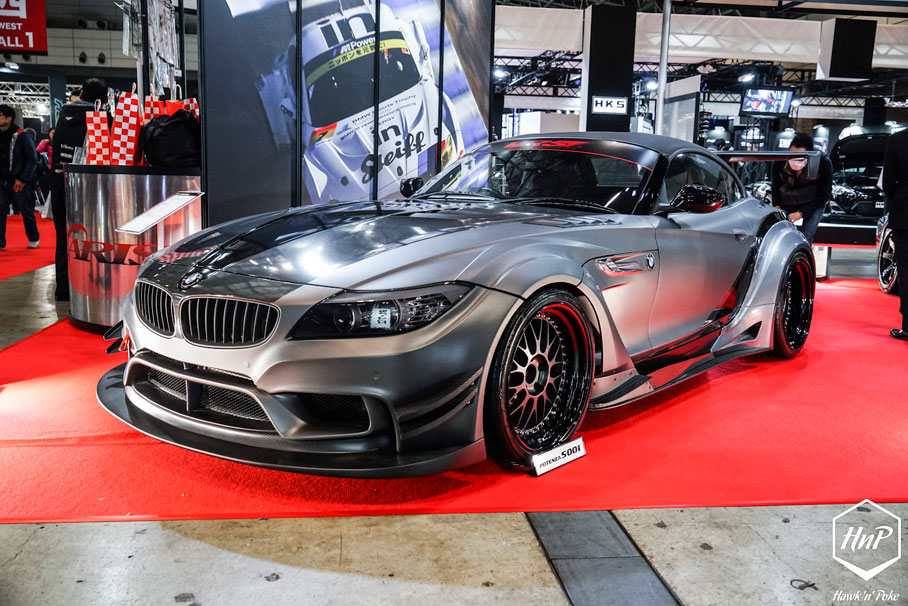 Varis' newly released widebody kit for the Z4. The company used to be well known for its JDM carbon parts, and now they're showing a very strong product range for European counterparts too.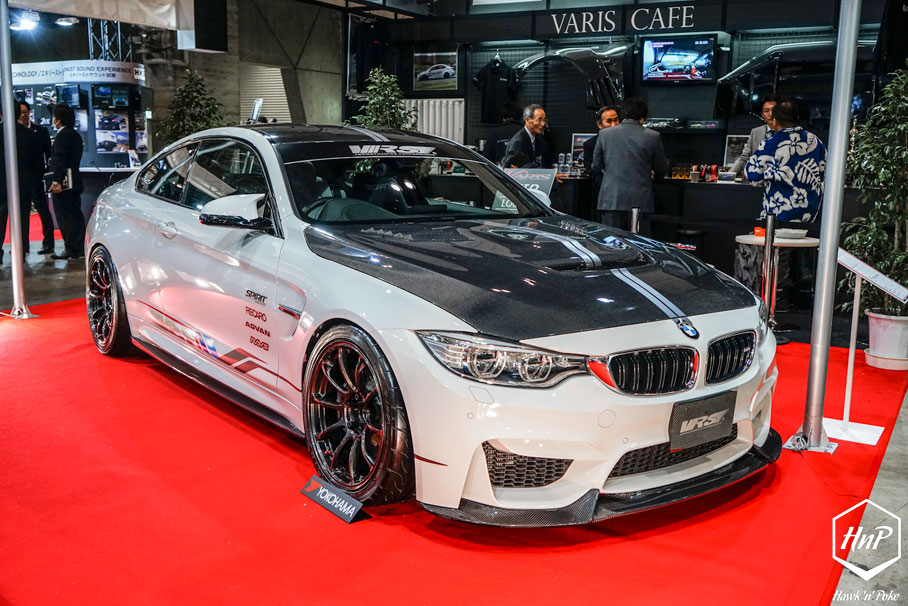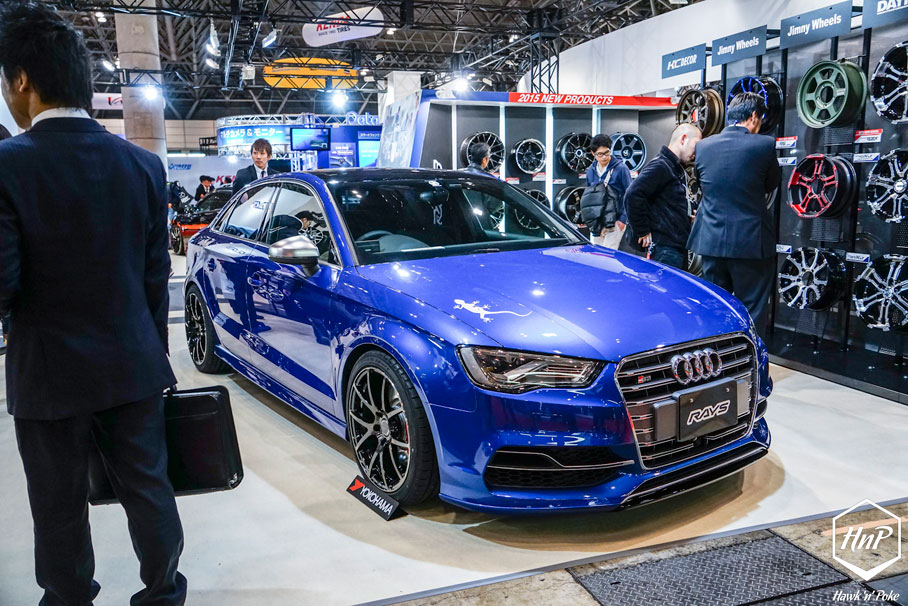 Japanese wheels such as Rays and Advan have years become an interesting JDM infusion in European car builds. Here's a couple of German performance sedans looking very light and nimble thanks to these forged wheels.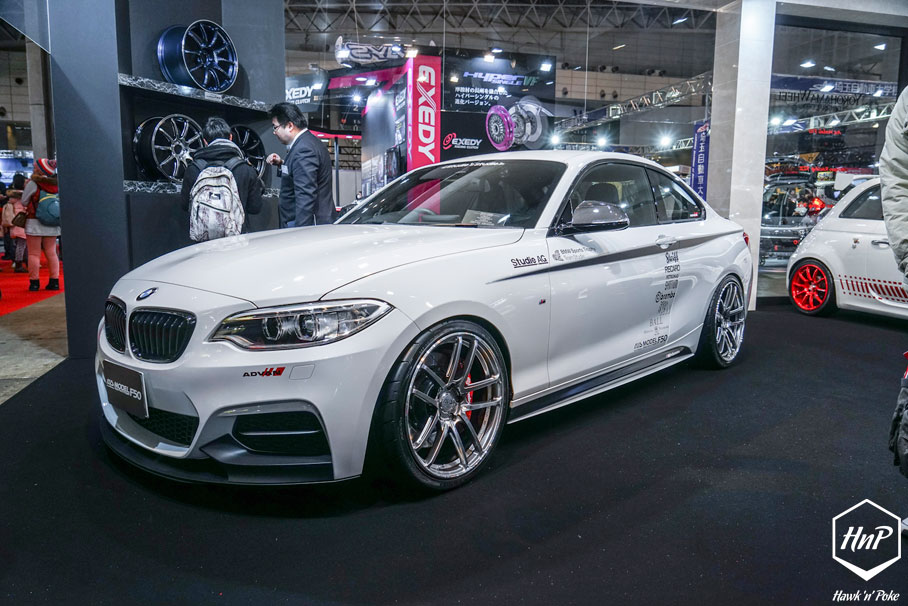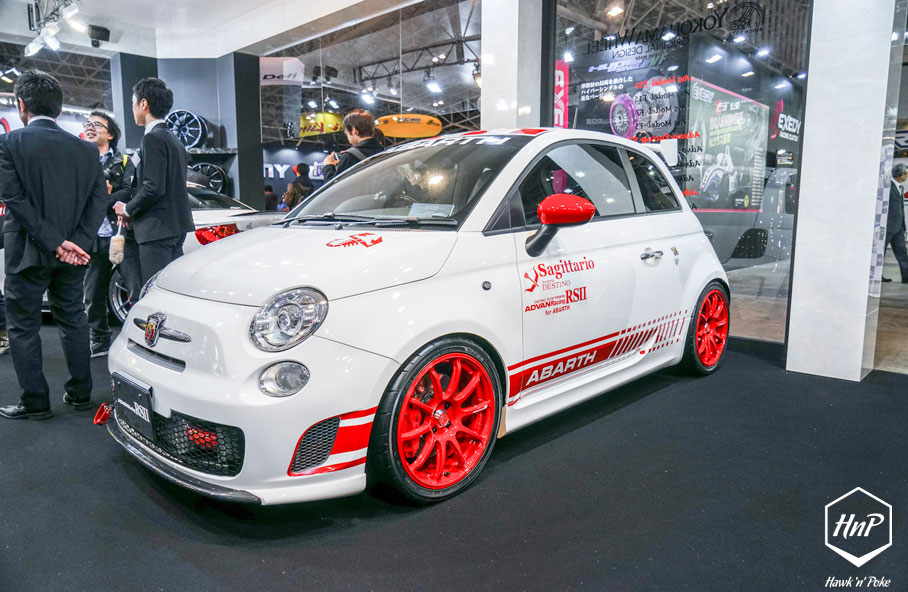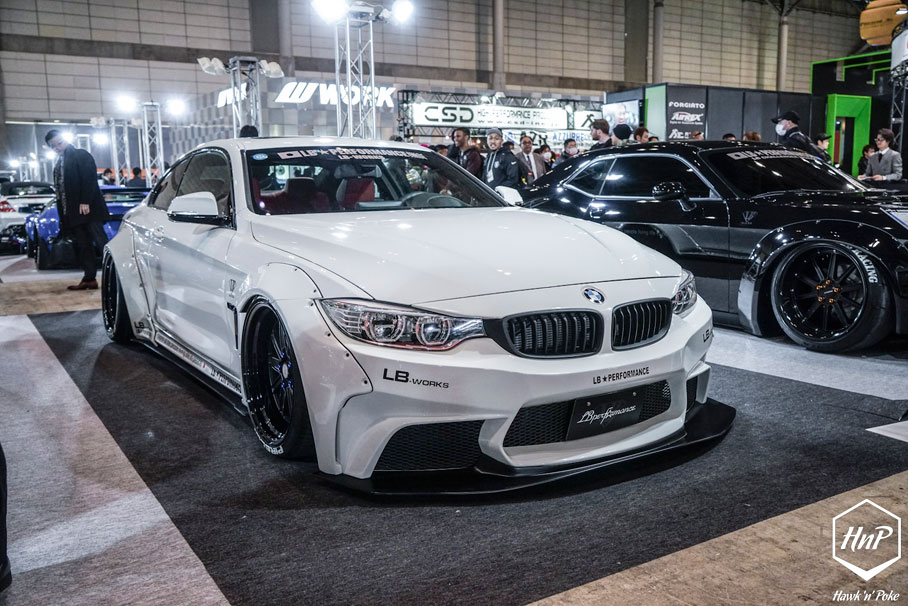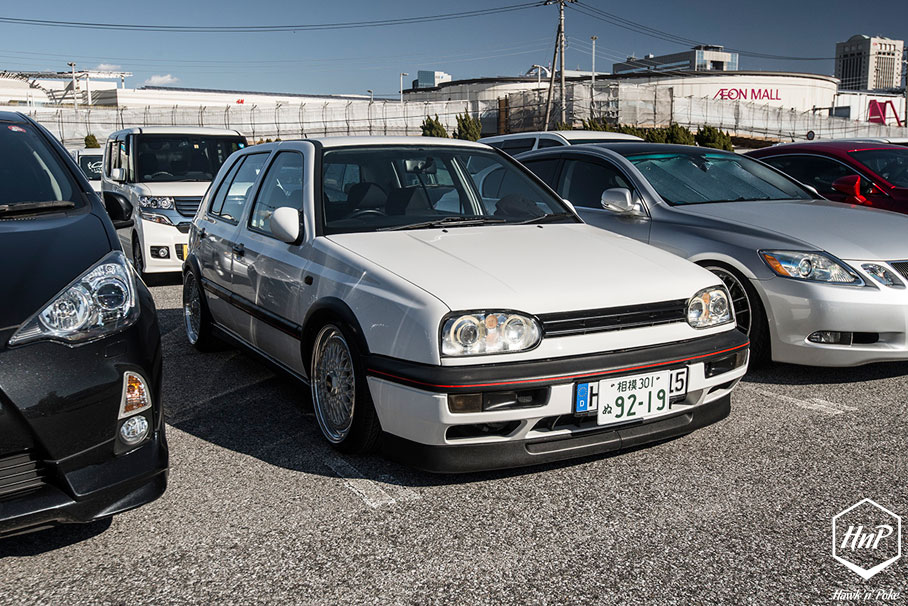 Here's a preview of interesting European builds found at the parking lot of Tokyo Auto Salon. As some of you might've known, TAS parking areas have become an interesting car meet in itself. Notice the US plate on the Jetta! They're loving USDM styles for sure!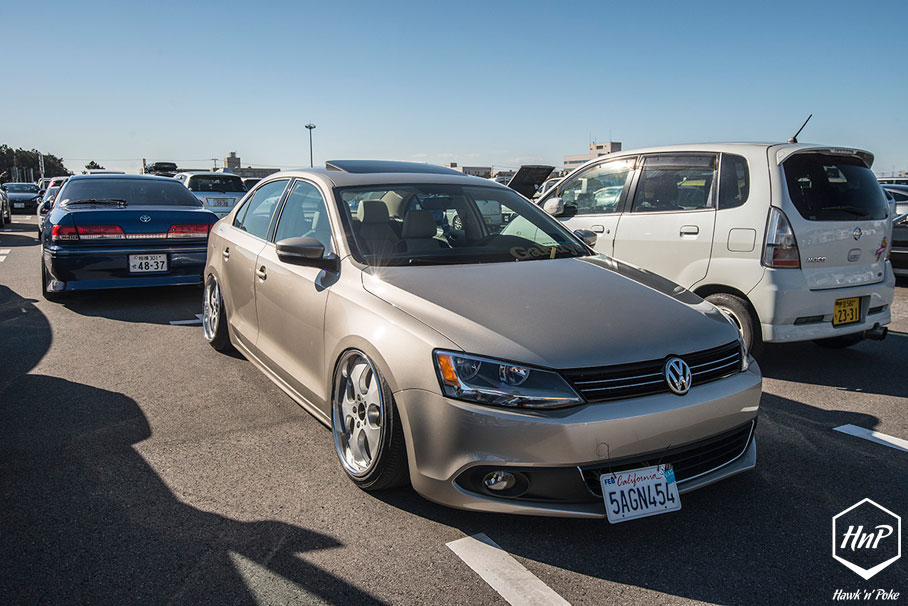 Additional Infos
Photography by:
Winston J
Mobile: +6281932092426
Email: winston_jaury@hotmail.com
Charles J
Mobile: +6287886807762
Email: jhons.charles@gmail.com