Unrivalry // Mercedes-Benz C-Class and E-Class Duo
Das Beste oder nichts. 'The best or nothing'. A slogan which has been used by one of the oldest car brands in the world, also called the 'three-pointed star'. Yup, it's Mercedes-Benz. It's a company whose roots are as staggering as its presence in the market today. With its ground-breaking entry in 1886 with the world's first-ever petrol-powered car, Mercedes-Benz has now propelled itself infinitely throughout these centuries.
Quality and reliability are the two well-known traits of Mercedes-Benz. A company which has now successfully expanded into producing a wide array of vehicles, from passenger cars, light commercial vehicles, heavy commercial vehicles, to buses. But what's most distinct is still their luxury-for-the-masses high-end sedans, such as these C-Class and E-Class duo we're featuring today.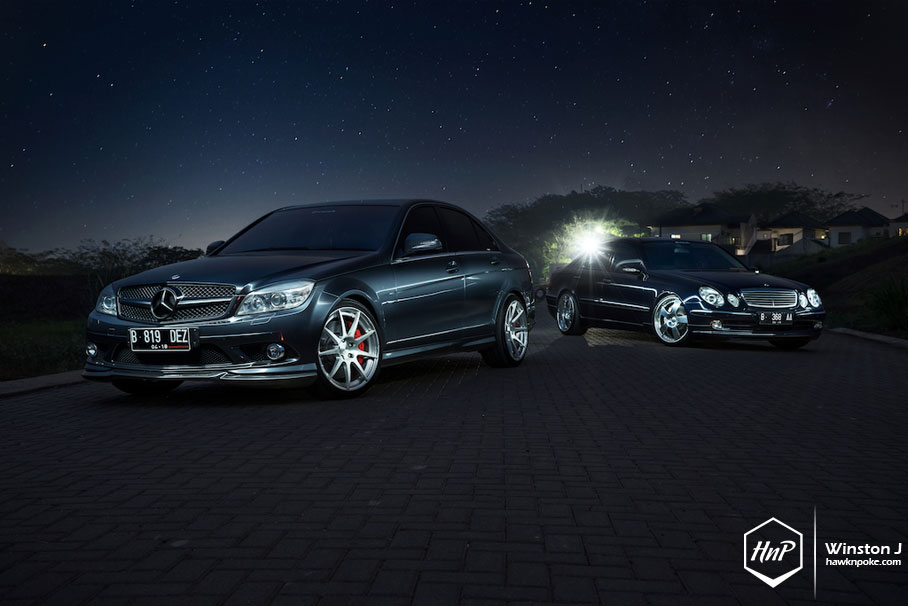 Mercedes-Benz has gained firm reputation around the world; and Indonesia has been of no exception. Indonesians who seek unrivaled comfort and after-sales service would've surely considered Mercedes-Benz as one of their options. Years of constant product development and local production facility investments have made Mercedes-Benz become one of the most sought-after German brand in Indonesia, despite the presence of BMW, Audi and Lexus within the same segment.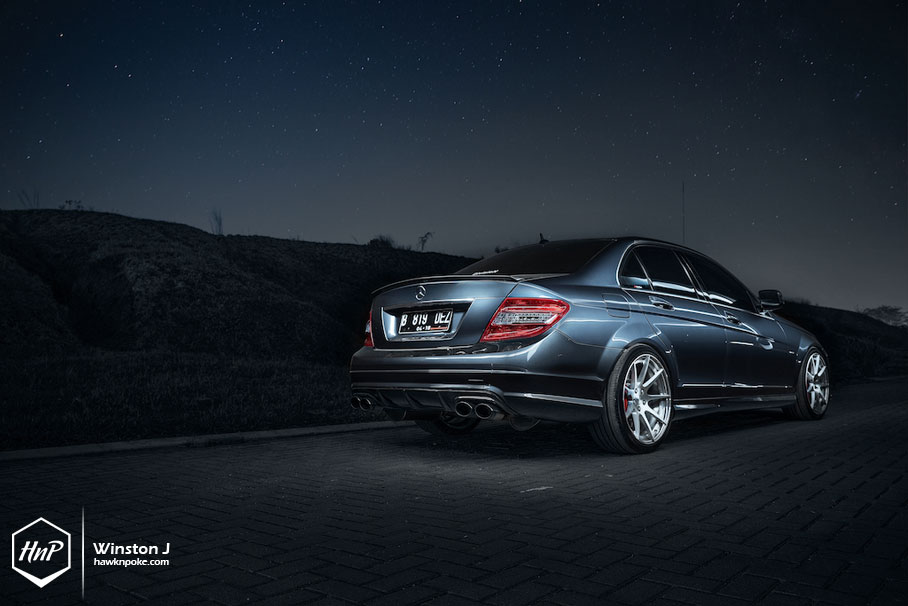 Today we have not one, but two examples of Mercedes-Benz's engineering marvel made more aggressive by their respective owners, Anton's W204 C-class and Albert's W211 E-Class.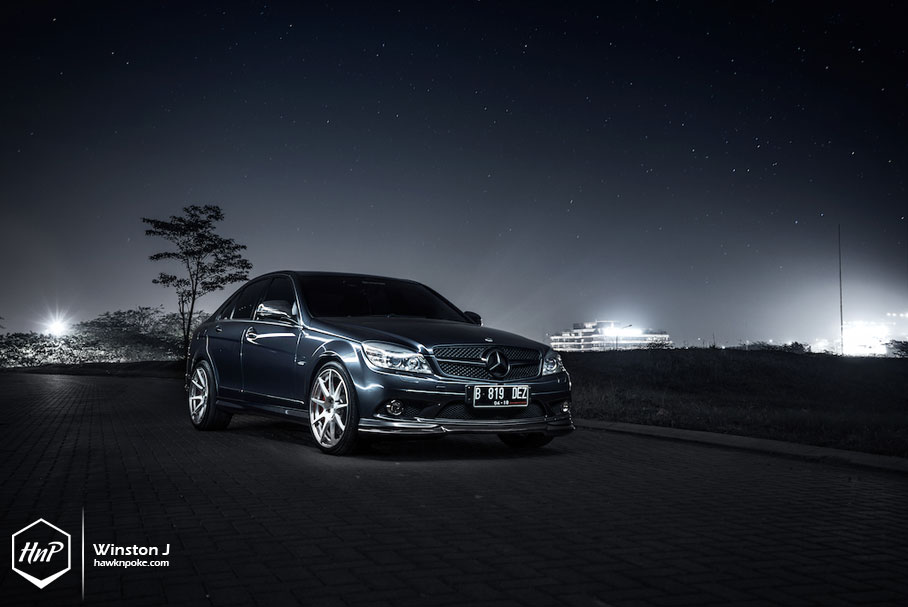 Looking for upmost driving comfort, Anton decided to set his hands on this C-Class Benz right after test driving other competitors' offerings. With experiences in modding several German luxo-barges, it is without doubt that this particular year-and-a-half-old C-class was destined to take the same path, starting with a set of AMG Package that's been complimented by carbon front lip, side mirror, ducktail, and diffuser. Gorgeous indeed.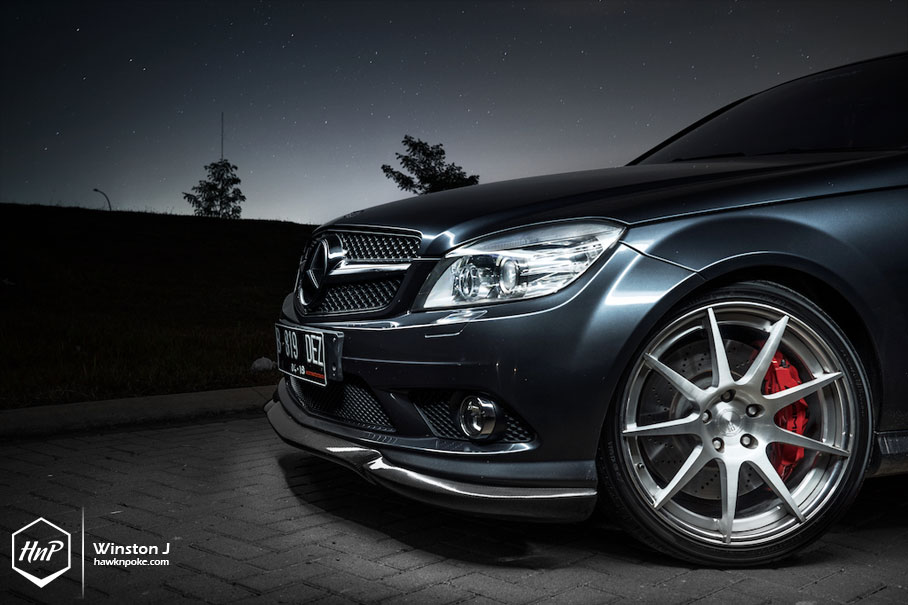 In order to support the much sportier look from all those carbon parts, Anton has gotten his hands on these racing-spokes inspired BC Forged wheels. Peeking through those spokes are a set of AMG brake kits. 6-pot front and 4-pot rear calipers further accentuates Anton's livelier modification theme.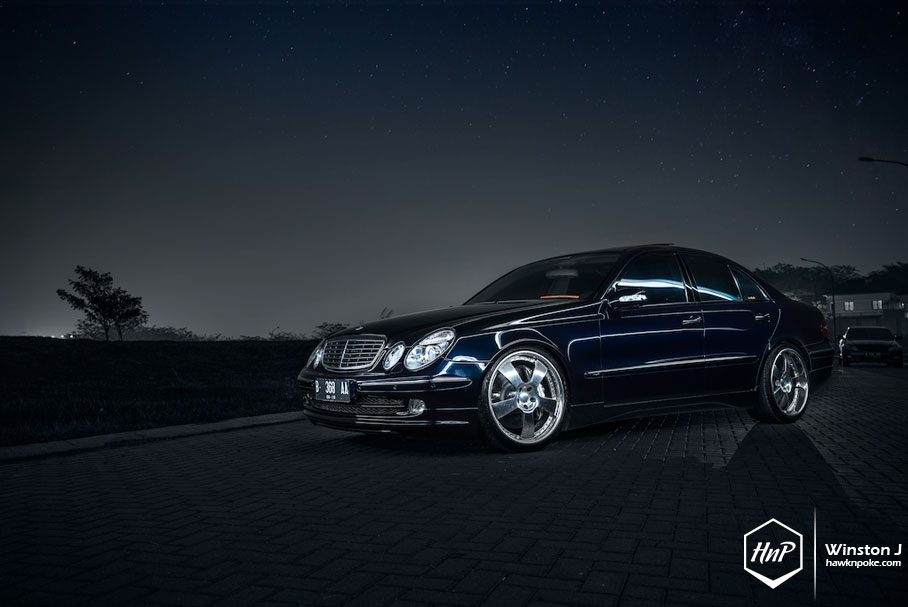 Moving on from the compact Benz, we have Albert's W211 E-Class. 'C for compact' and 'E for executive', some might say. The E-family was first introduced in 1993 through the W124. Reasonably larger than the C, the E-Class provides a roomier passenger space, especially beneficial for the backseat-chauffeured.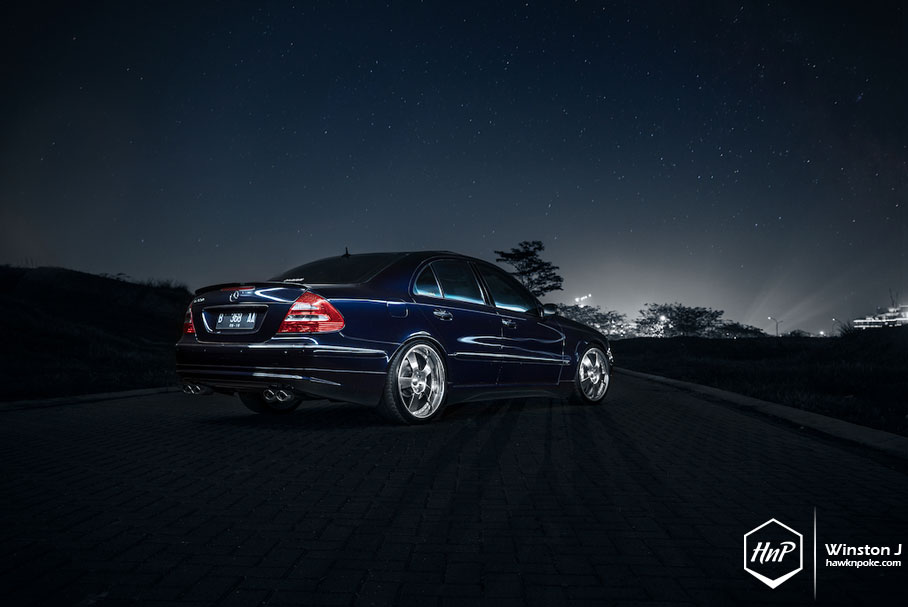 While Anton's C has been routed to the sportier theme, Albert's E is quite the opposite. He likes to implement a classier, almost VIP-like approach onto his builds. After living in Perth for 9 years and modified several cars, one of which was an 8th-gen Honda Accord that he's always loved, this fully-optioned Avantgarde E-Class becomes his latest creation. Full Wald bodykit and AMG ducktail immediately transformed this humble E into a much more luxurious daily driver.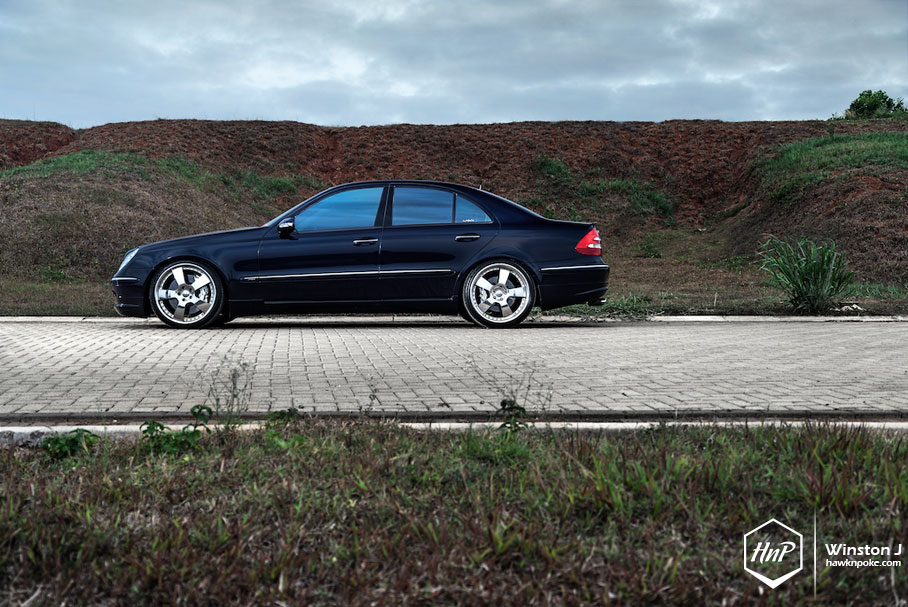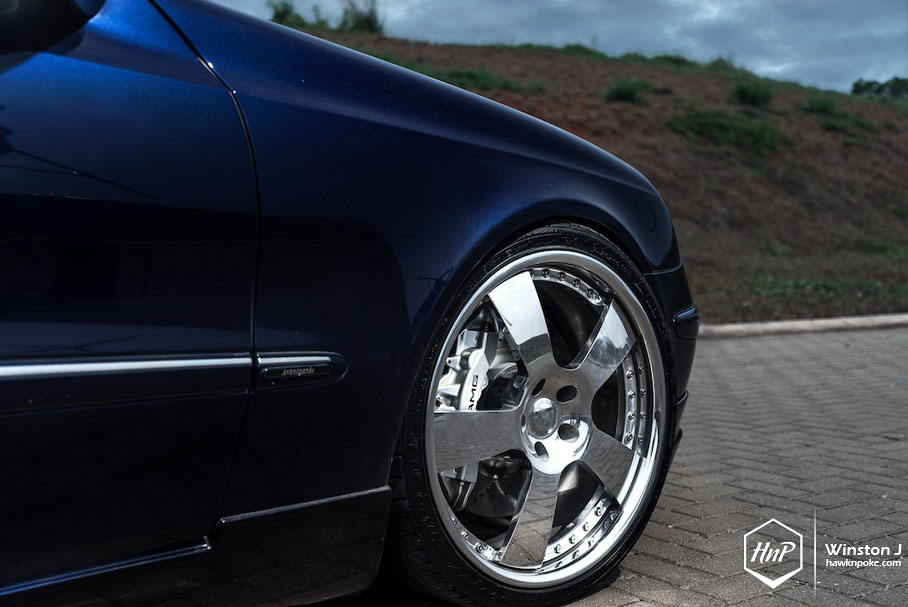 Meanwhile, the wheel arches are being occupied by 20″ HRE wheels measuring 8.5 front and 10.5 inches rear, complemented by these gorgeous AMG 8-pot front and 4-pot rear brake kits. Such OEM AMG kits are the perfect upgrades for the Benz's stopping capability. Looking so aggressive yet non-aftermarket at the same time. A similar approach that's also been chosen by Anton with his C.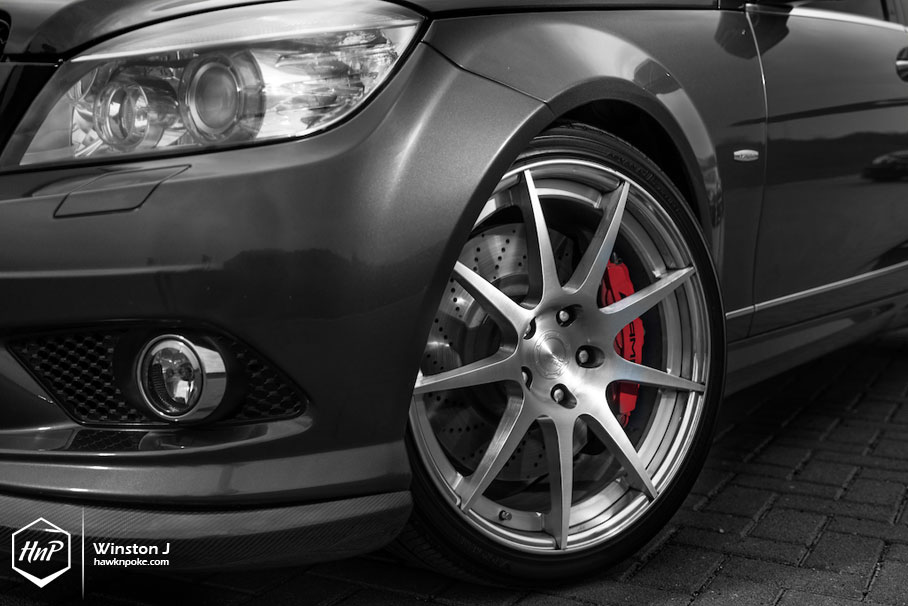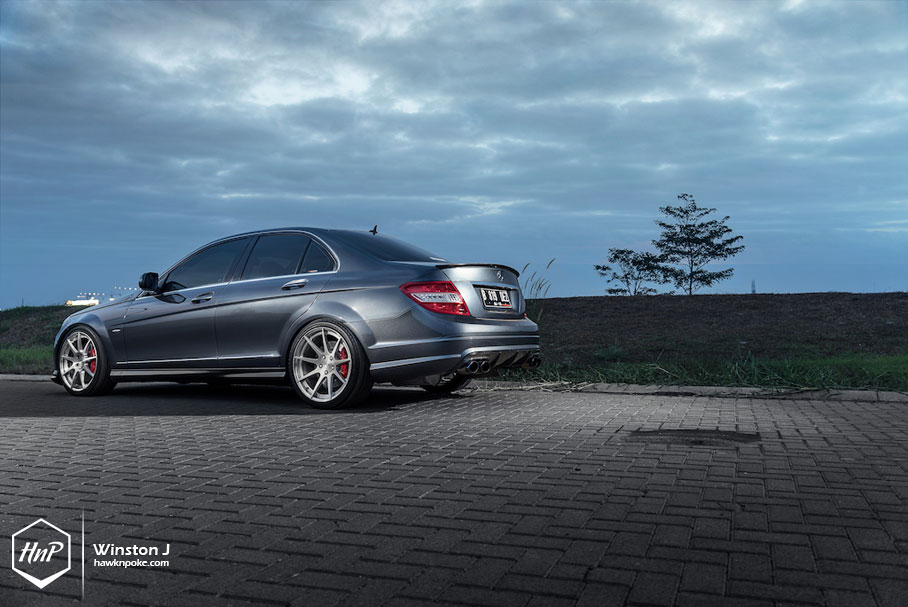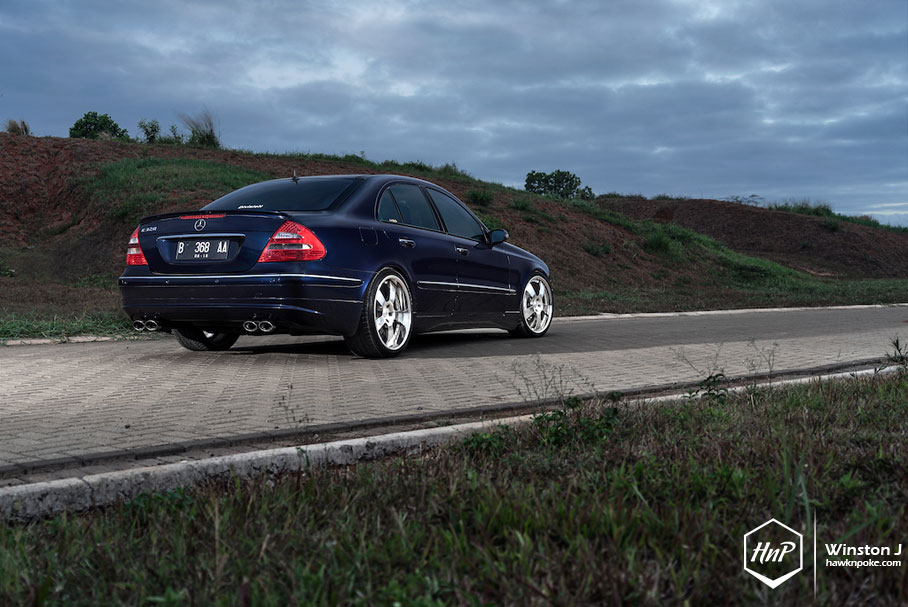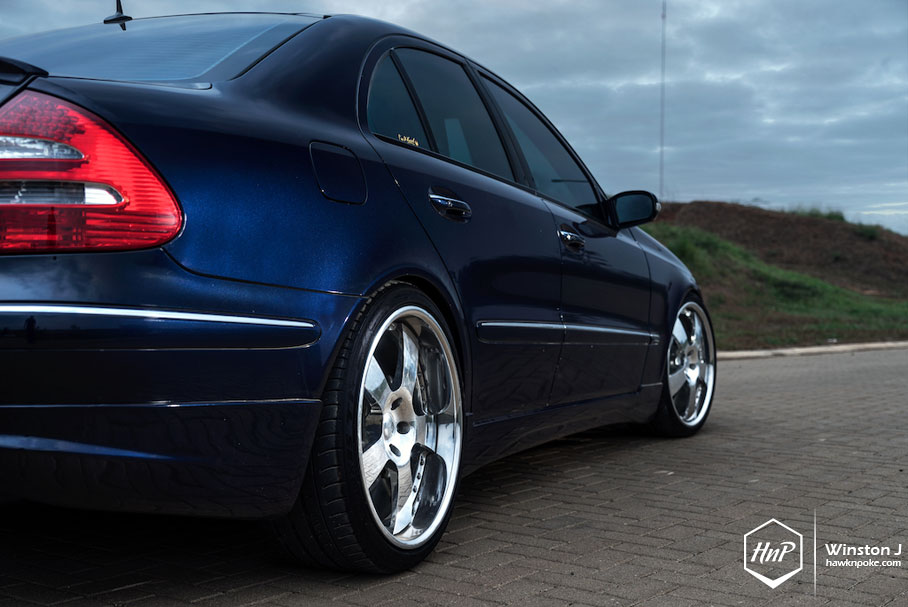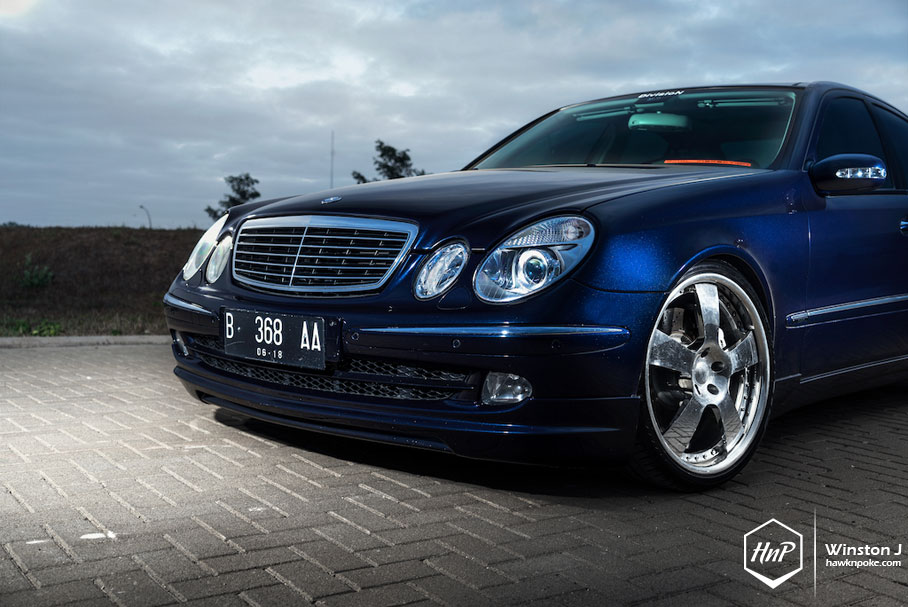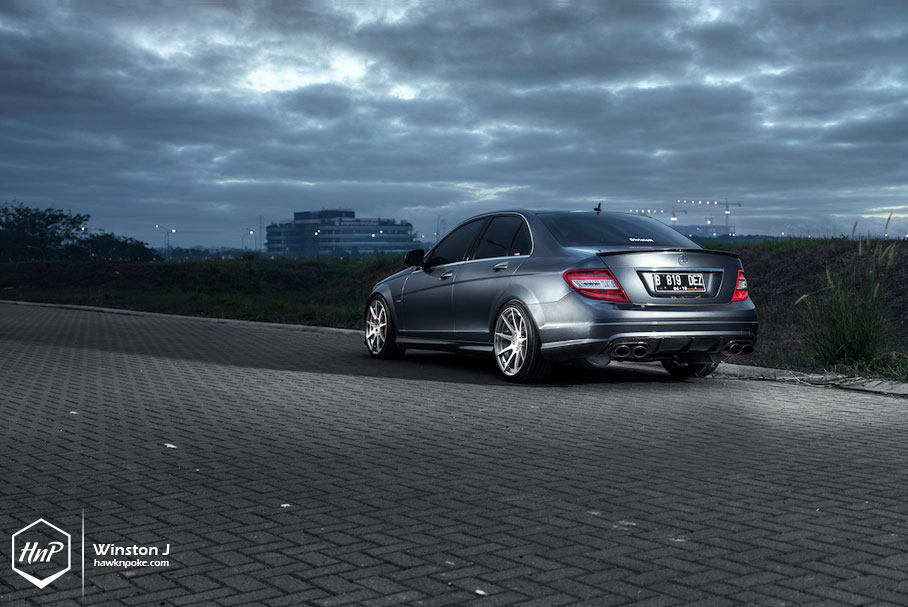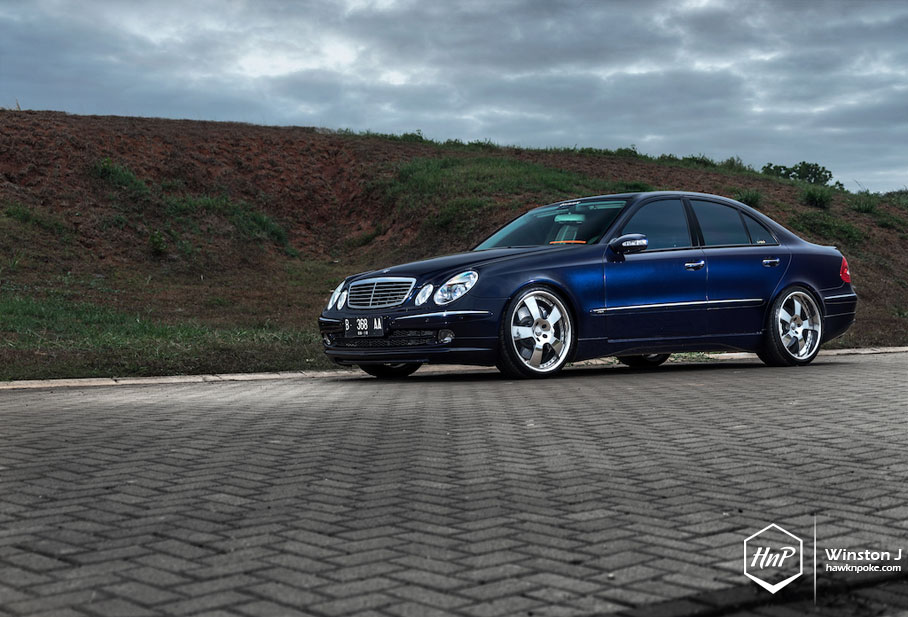 Two examples of German's constantly-evolving, high-quality engineering marvel, presented in a more aggressive format; a winning combination, so to speak. Whether new or old, Mercedez-Benz sedans have always had the certain charisma that no other manufacturer posses.
Modification Specs
E-CLASS
Wald bodykit
AMG ducktail
AMG brakes 8-pot front, 4-pot rear
HRE 945 20″x8.5-10.5
H&R lowering springs
C-CLASS
Carbon Front lip
Carbon Side mirror
Carbon Ductail
Carbon diffuser
Sprint booster
IPE Innotech Exhaust system
AMG brakes 6-Pot 360mm front
AMG brakes 4-Pot 330mm rear
BC Forged HB29 19″x8.5-9.5
Yokohama Advan DB
Recommended Oil
TOP 1 Synthetic Oil
Additional Infos
Photography by:
Winston J
Mobile: +6281932092426
Email: winston_jaury@hotmail.com