Halo Effects // BMW M4 on ADV.1
The ///M that reigns. Ever since BMW M division's establishment in 1972, they've developed quite several tuned, high performance BMW vehicles for the streets. The first being the M1 in 1978, followed by the M5353i (1979) and many more M-models throughout the decades, including the critically questioned X6M and X5M. Despite all these M-models, there's always this one golden child that's been raised way too well by the division and praised by way too many: the BMW M3.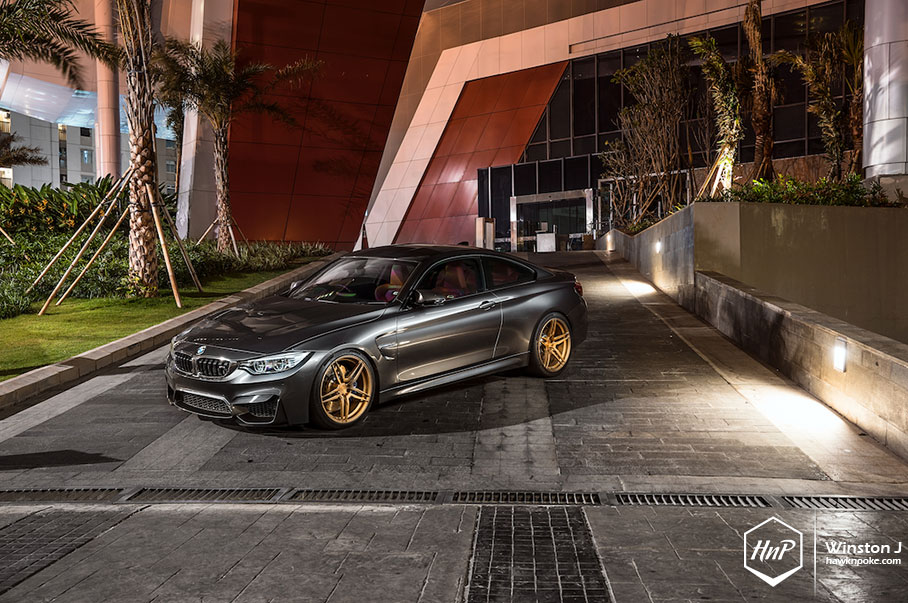 "Do not go gentle into that good night" (Interstellar, 2014). A quite from Christopher Nolan's bound-to-be-record-breaking wizardry now out in the theatres. With his previous movies (notably "Dark Knight" and "Inception") attracting millions of viewers worldwide, I'm pretty sure a lot of you have recognised Nolan as one of the most successful directors this decade. His excellence in the fields of sci-fi has left plenty of his fans eagerly waiting for his upcoming movies. Each new release is expected to bring viewers into new experiences in movie going. With new tricks and riddles waiting to be revealed from under Nolan's sleeves. Same thing with the M3 (coupe versions now called the M4), with such consecutive excellence works being spurred by the M division, the world can hardly wait to drive its successors when the time comes.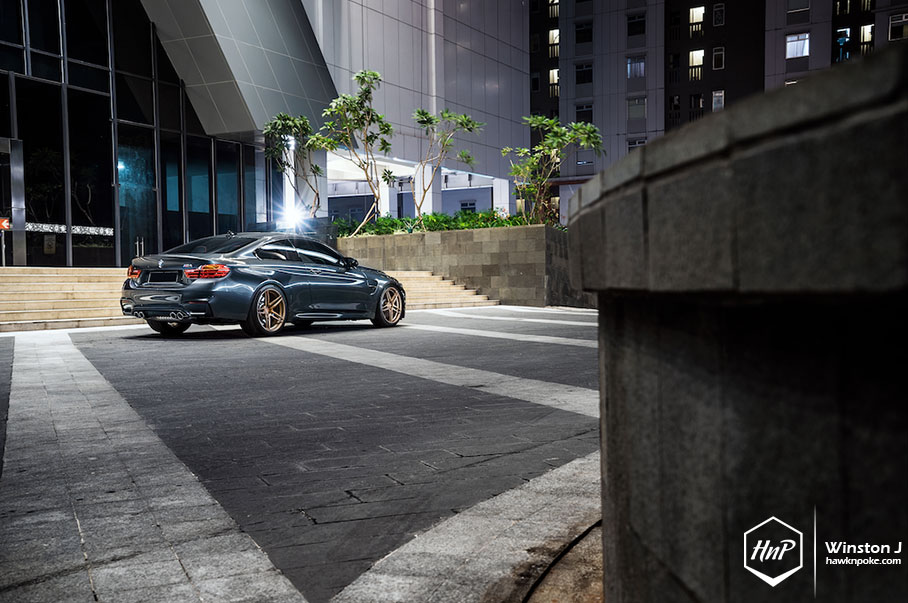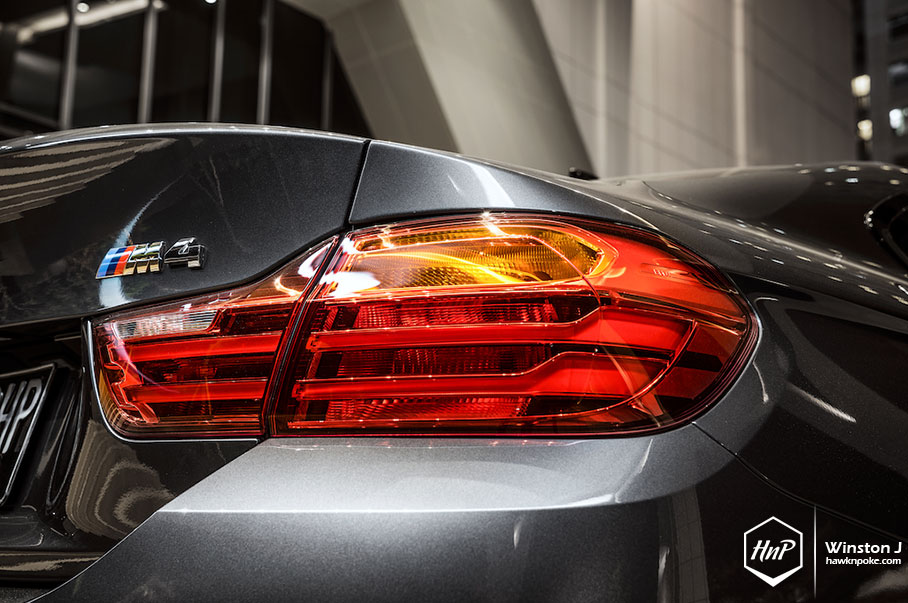 The Halo effect. Having the most powerful letter badge on a car itself has raised everyone's expectations way up high. It's the M badge. Whether it'd be an M3, M5 or M6, the letter M defines people's perceptions of the car's performance. With the M3/M4, the expectations are even higher. It's got to be light and powerful. Swift and nimble. Practical and track-ready. It's the golden thread of M's division after all.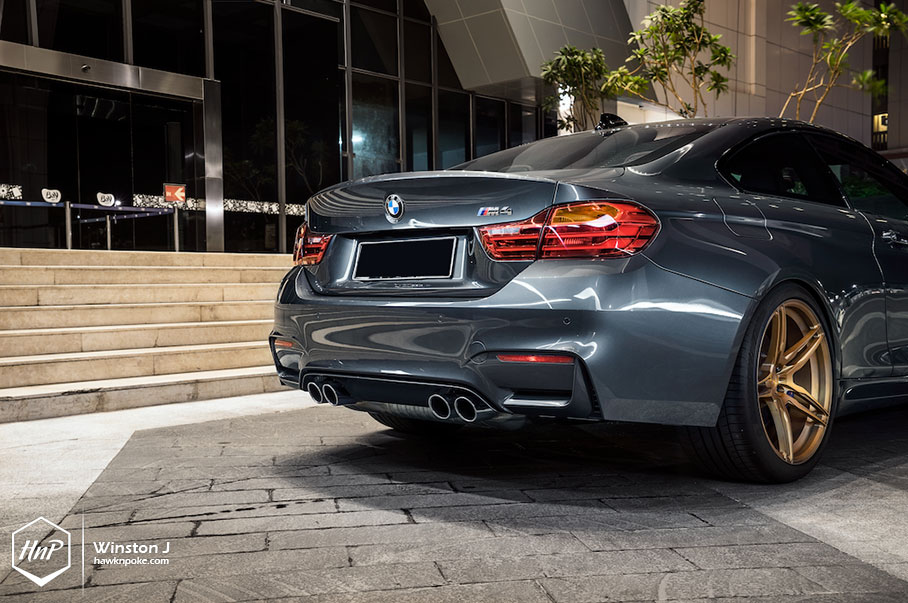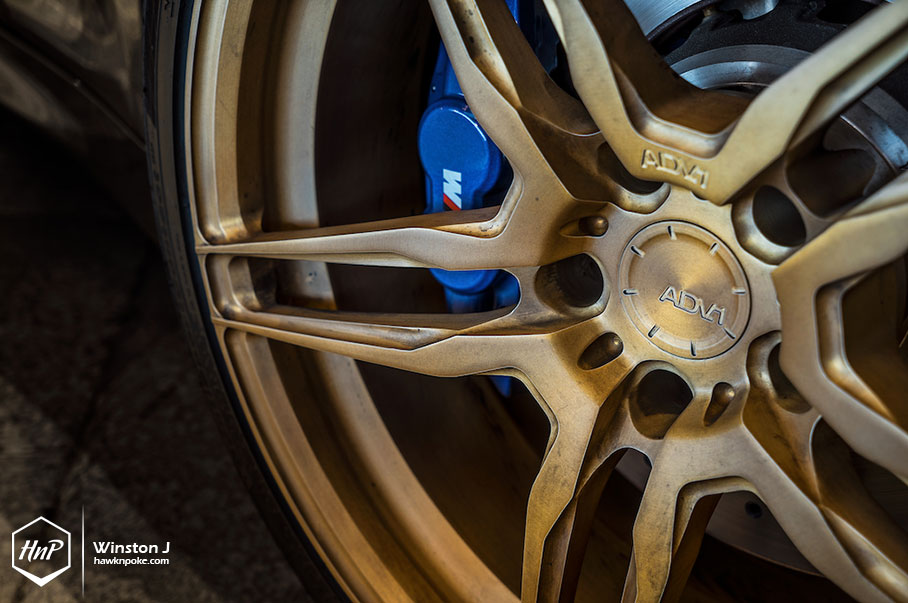 That's why every single successor to the M3 has an undoubtedly large shoe to fill in. It has to convince current M owners to upgrade, while attracting new customers in doing so. Not only should it perform superiorly compared to competitors, it also has to look way more alluring than the rest. Looking at the M4, though, I believe the M division has nailed it down yet again this time. A continued winning streak. All the right checkboxes ticked, all the high expectations fulfilled.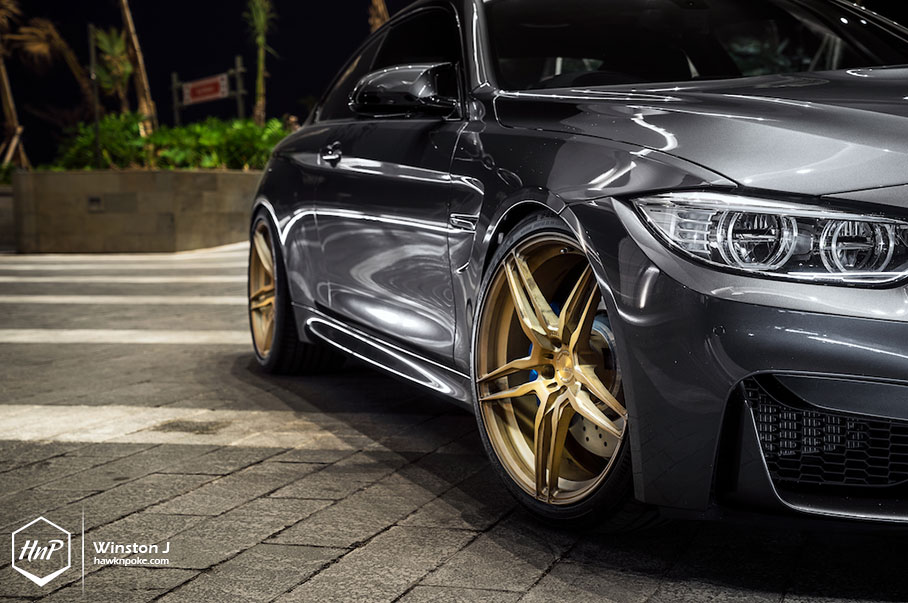 For Indonesia, the wait is finally over. The first batch of new M3 and M4 has finally been unloaded from the ships and handed down to their respective owners. More excitingly, today we've even caught one that's been modified as well.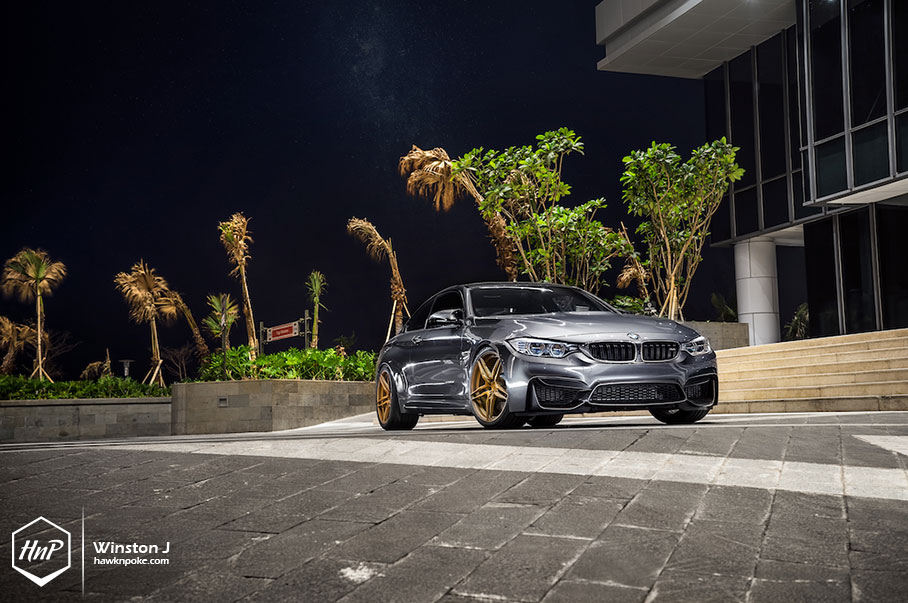 Despite having only owned the Mineral Grey M4 for two months, Mr X owner of today's performance coupe has managed to install a gorgeous set of footwork wizardries. ADV.1 wheels finished in Matte Bronze can be found resting underneath M4's bulked-out fenders and aggressive M-infused wide body.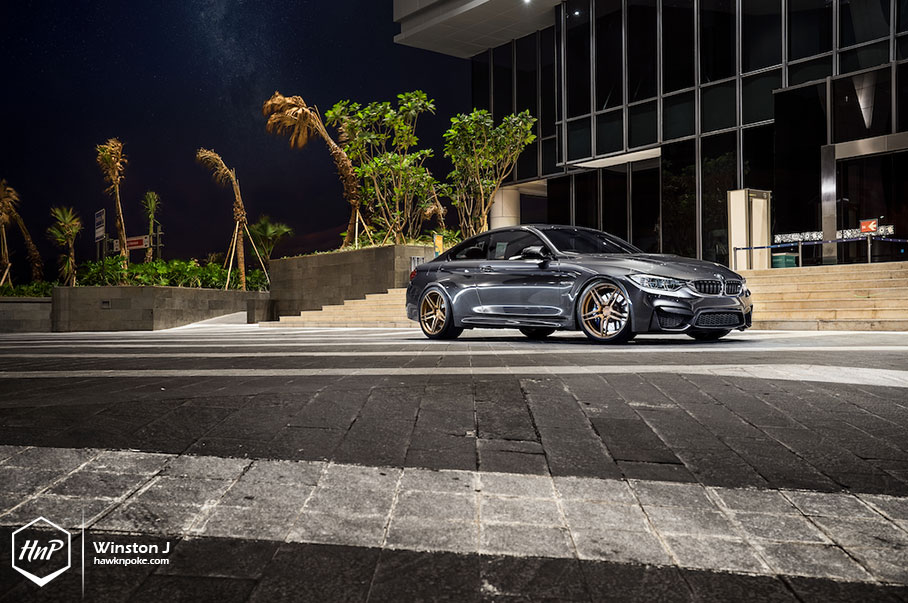 Having previously tuned and modified a Nissan GT-R, it's apparent that Mr X has a particular love for performance four-seater coupes. Deviating from his Japanese warrior, Mr X decided to try the M4; to have a taste of the German craftsmanship. Many regarded the GT-R as a soulless beast that devours corners and speeds with ease, while the M3/M4 has always been the totally opposite specimen. Every single input from the driver results in an instant, lively feedback from the car. It's like playing the piano as opposed to pressing the play button on a CD player.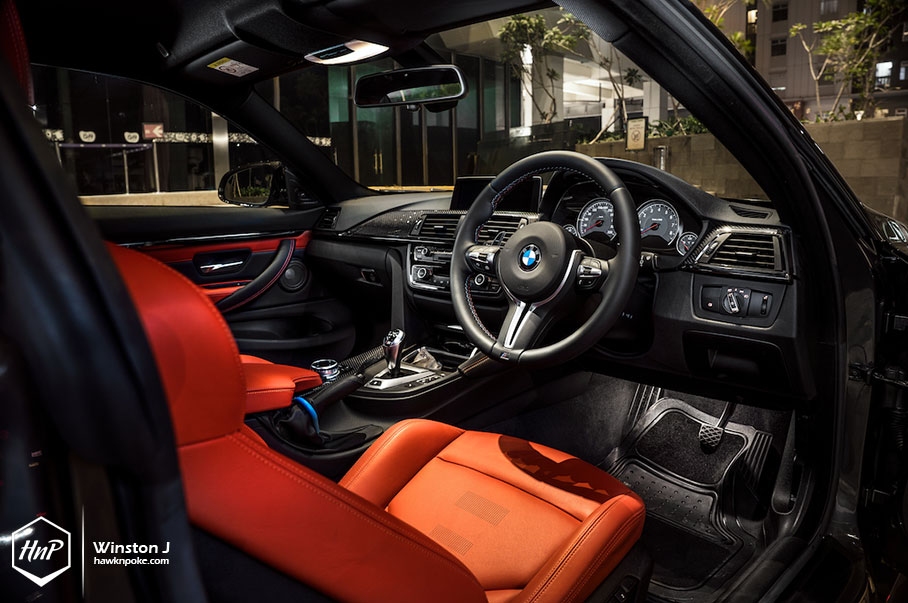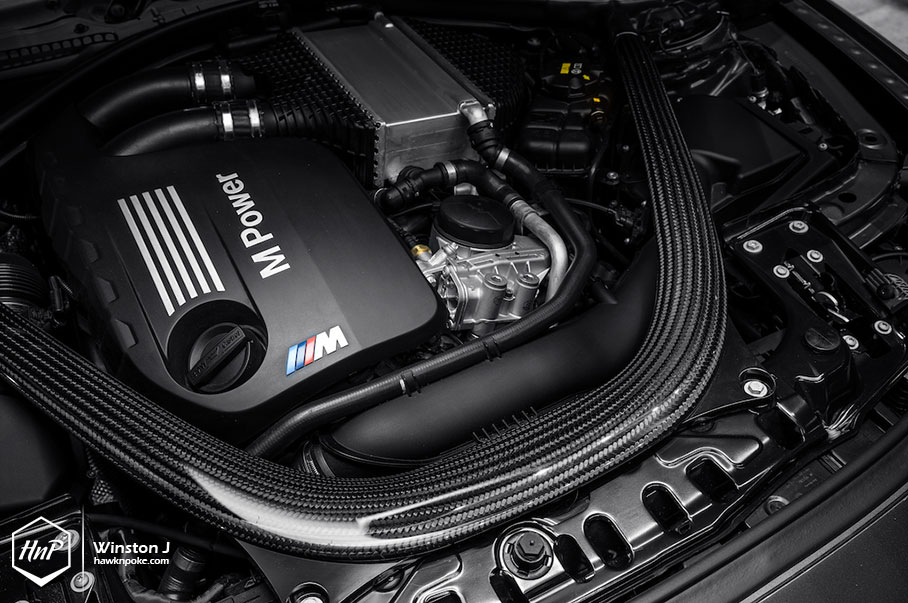 What's next? Mr X can't wait for aftermarket engine tuning options to be made available for the new M4. His goal this time is to pull out all the tricks under the M4's sleeves so that it can churn out more than 600HP.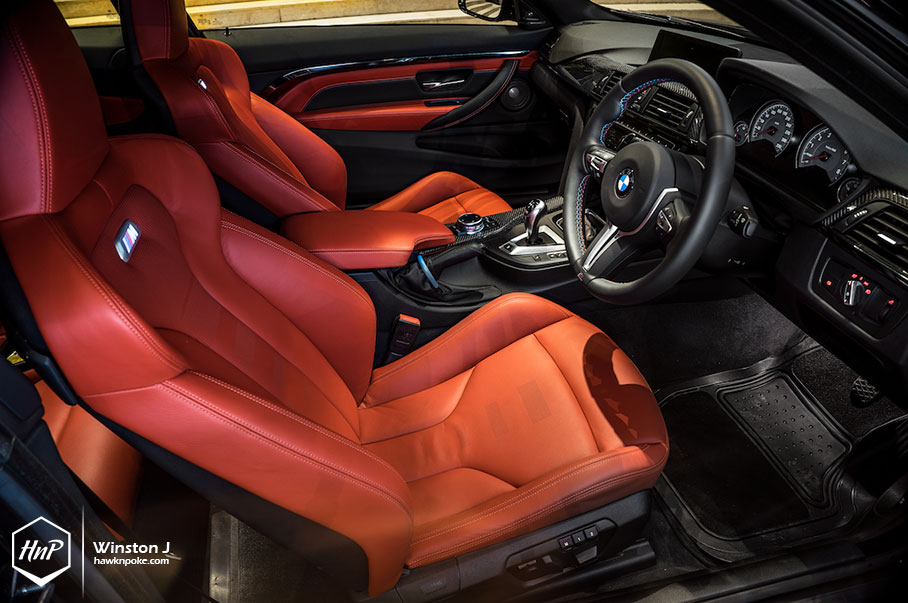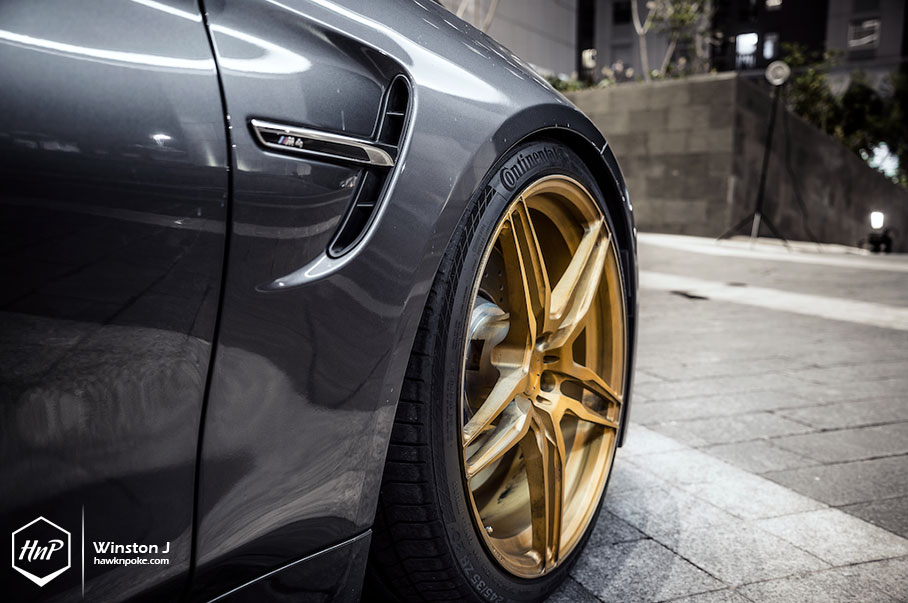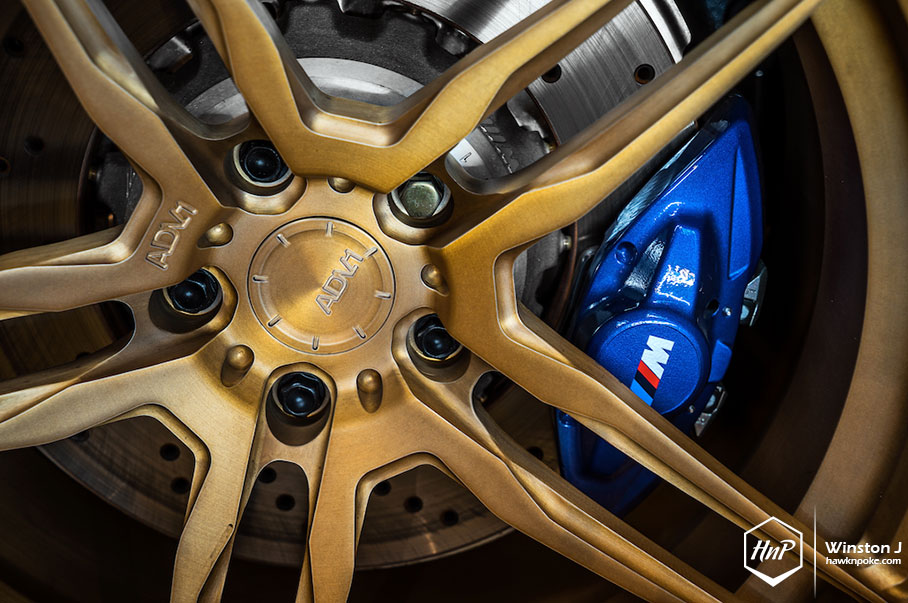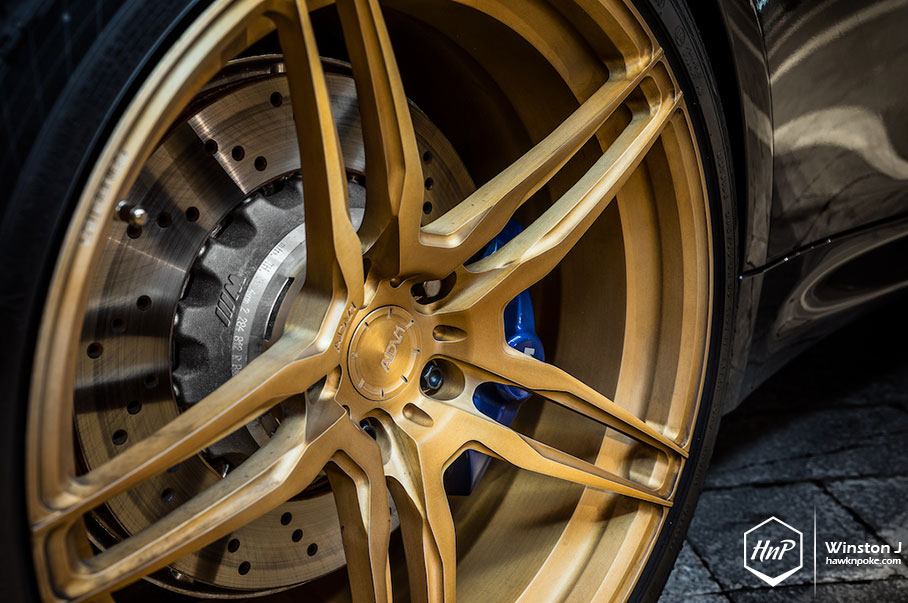 Modification Specs
ADV.1 ADV05MV1CS Brushed Matte Bronze 20″x9-11
Continental ContiSportContact 5P 245/35 295/30
H&R Sport Springs
Recommended Oil
TOP 1 Synthetic Oil (Certified by BMW)
Additional Infos
Photography by:
Winston J
Mobile: +6281932092426
Email: winston_jaury@hotmail.com