Rising Sun // Fendy's MINI on DuelL AG OZ Racing
Magnificent. There's a very trendy land out there in the eastern territory, called Japan. And I assume all of you have heard about its famous cultures in one way or another. The Japanese have continuously brought forth an incredible influence to the world in so many different ways, despite all the disasters the country has experienced, both from natural and man-made catastrophes. They've managed to rise from every single one of them, rebuilt their infrastructure, and still standing strong to this day. The land where sun continues to rise.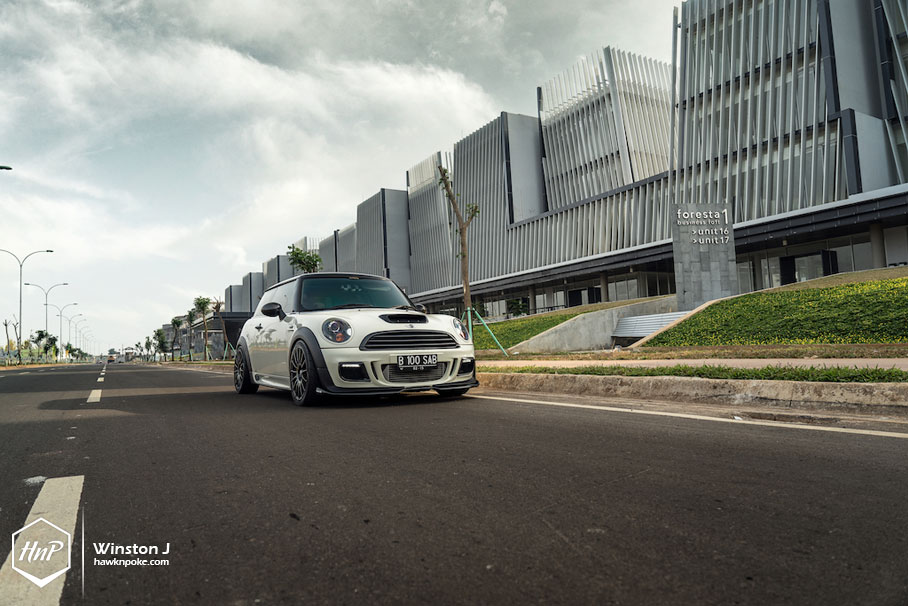 From authentic foods, traditional arts, modern manga/anime, music, quirky fashions, to last but not least, incredible car builds, Japan has successfully made itself known worldwide. Rippling its impacts across societies around the globe, often becoming the world's trendsetter. All these despite being just a cluster of islands 3.85% the size of the USA. Astonishing.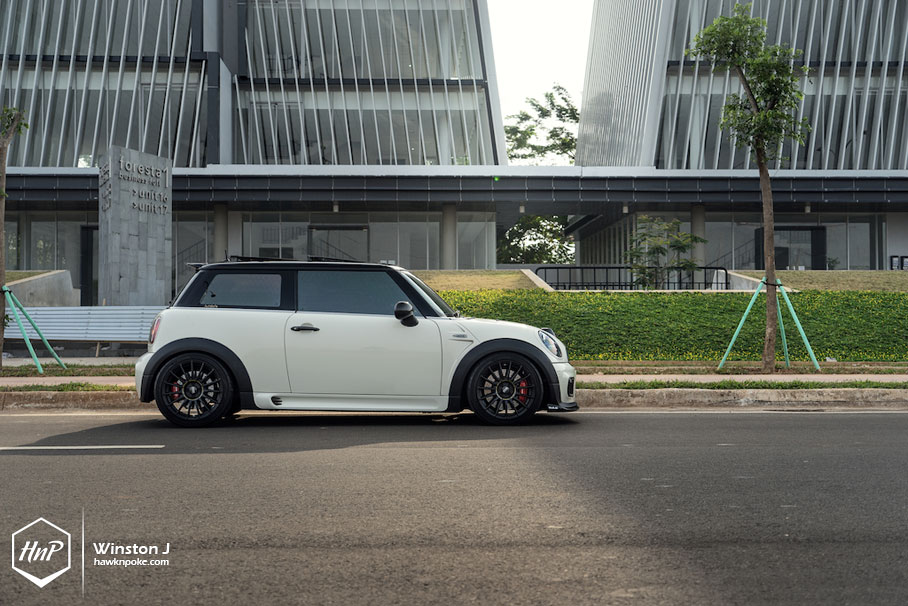 Japanese automotive culture is a widely known phenomena, with many famous builds from there being hanged as posters all around the world (Does the name Liberty Walk and RWB ring any bell to you?). This is now 2014 and once again the Japanese has reinvented the aftermarket tuning scene we all know. If 1990s are all about flashy kits, 2000s are all about race-inspired builds.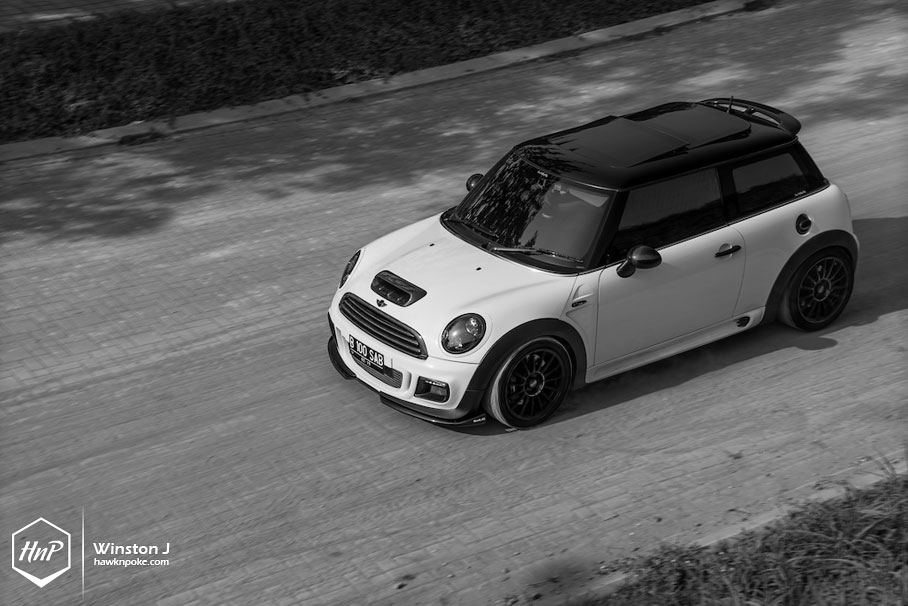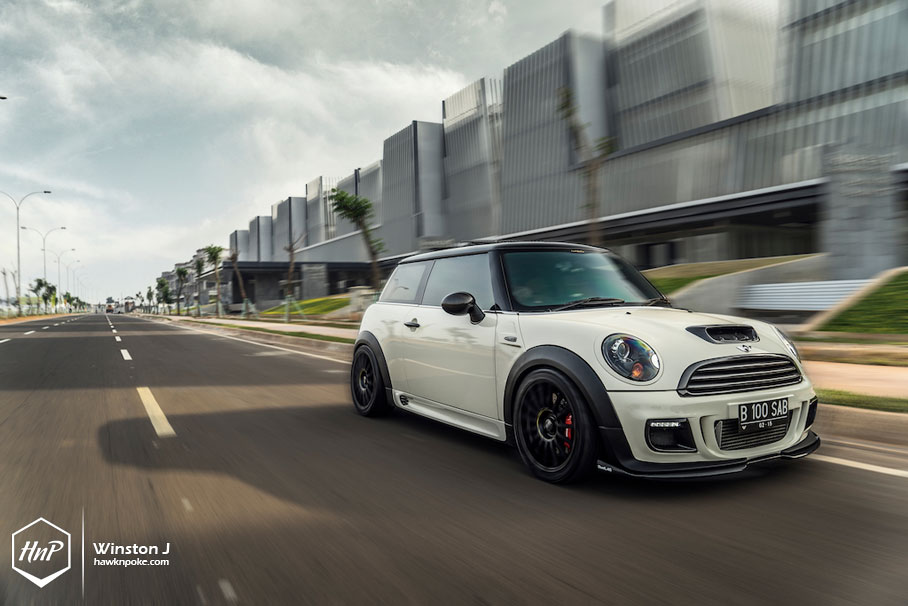 Meet DuelL AG, the uprising MINI tuner birthed on the lands of Japan. Much like Liberty Walk and RWB, DuelL AG offers complete packages for specific vehicle builds. Only this time it's all about MINI. Fendy, the owner of today's MINI, for one has now been addicted to DuelL AG's offering of these custom kits and parts.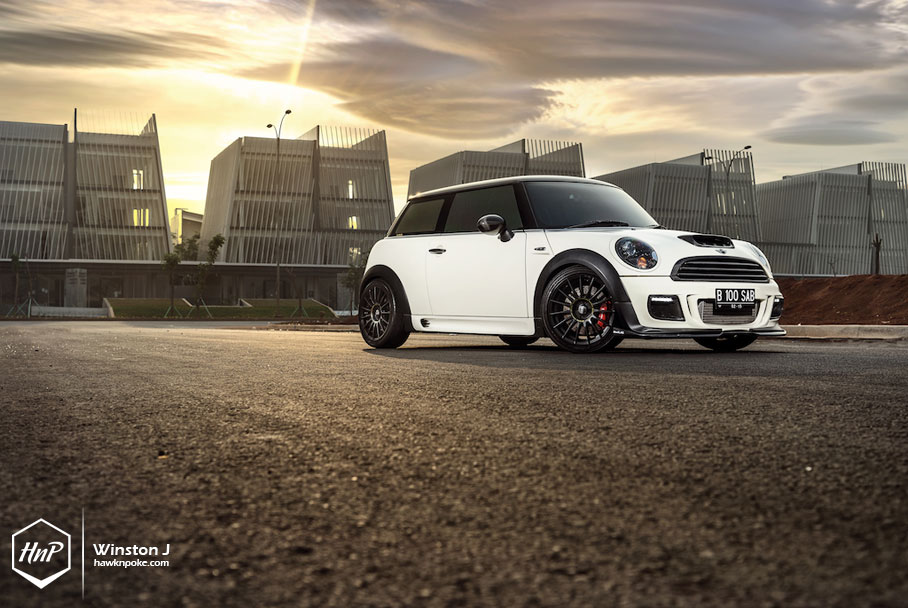 A former Brabus-equipped Smart owner, Fendy switched to this MINI seven months ago, allured by the ride's retro look and famous 'oomph' factor. Wanting to make his MINI even wilder, Fendy once relied on OEM JCW parts, but now slowly changed direction into DuelL AG Japanese parts.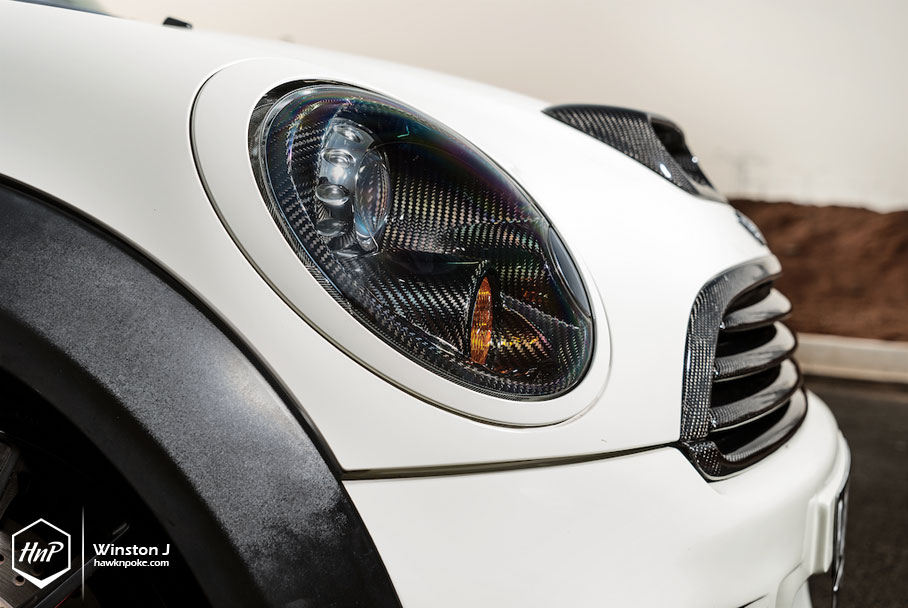 Stunning. A set of DuelL AG 1.32 front bumper, DuelL AG side panels and DuelL AG carbon headlight covers have been installed. Combined with JCW sideskirts, rear bumper and M7 turbo hood scoops. All giving the pocket rocket its race-inspired JDM x Euro aggressive looks.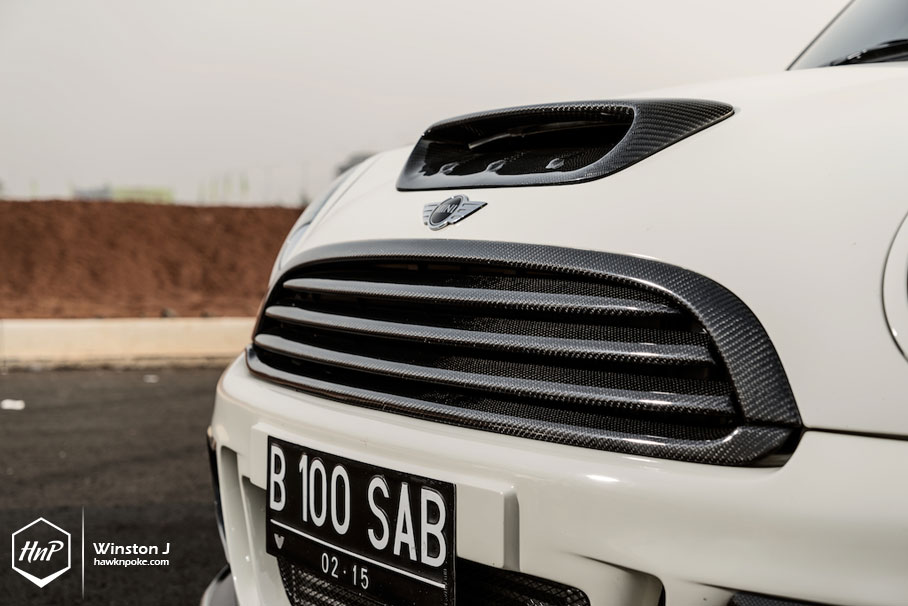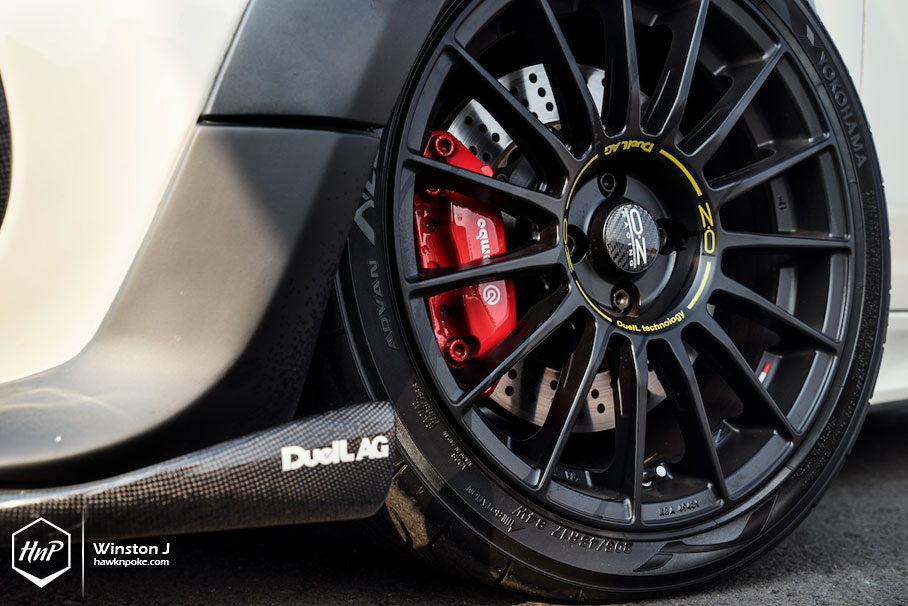 Wheels-wise Fendy also opted for DuelL AG's offering, this time produced in collaboration with the Italian OZ Racing. Wrapped with Neova tires and supported by BC coilovers, the entire footworks setup looks and feels race-ready.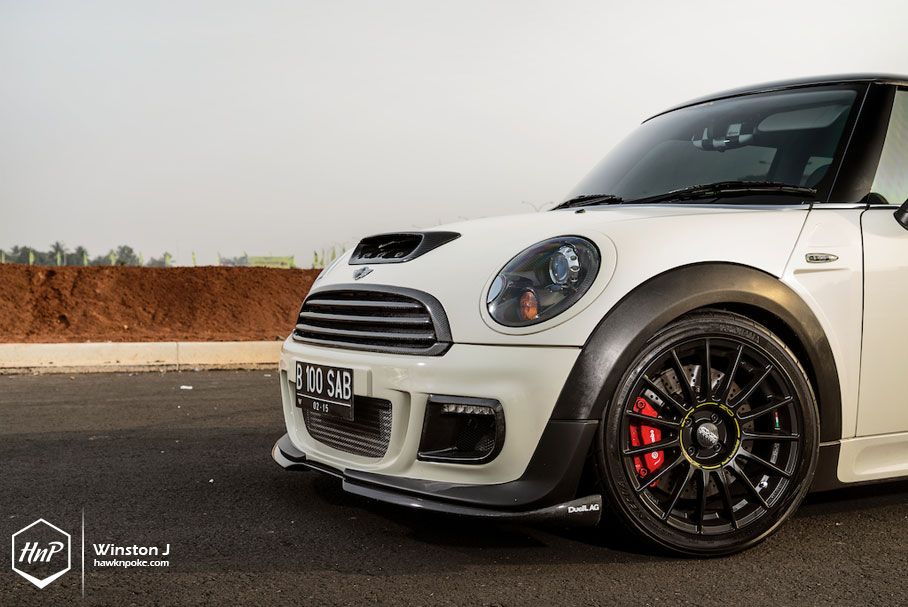 But Fendy didn't stop at the popular wheels & lowering combo either. He went even further by upgrading both front and rear brakes, ensuring optimum braking performance. Brembo GT 4-pot has been installed at the fronts, while Wilwood setup can be found at the rears. Both ordered in a bright red caliper color.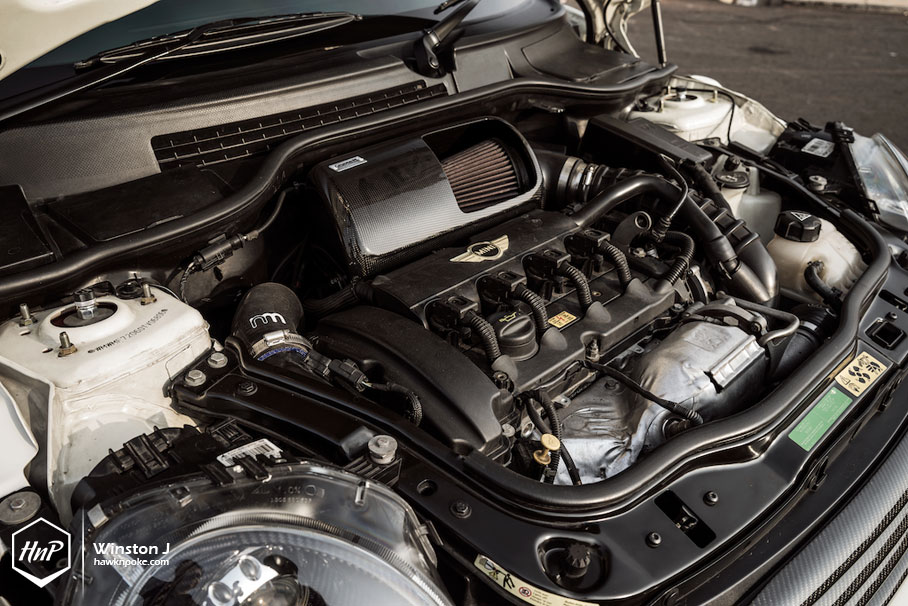 With aesthetics this seductive, a plethora of performance mods surely followed. Fendy has once again tackled the challenge very well. The engine bay has been tweaked with a set of NM upcharge, discharge pipes, Gruppe M intake and Forge intercoolers. The exhaust system has also been entirely overthroned by Akrapovic's offering. All held together by Manic Motorsport Stage 2 engine tune. Resulting in even greater 'oomph' punching the back of driver's spines from every throttle flick.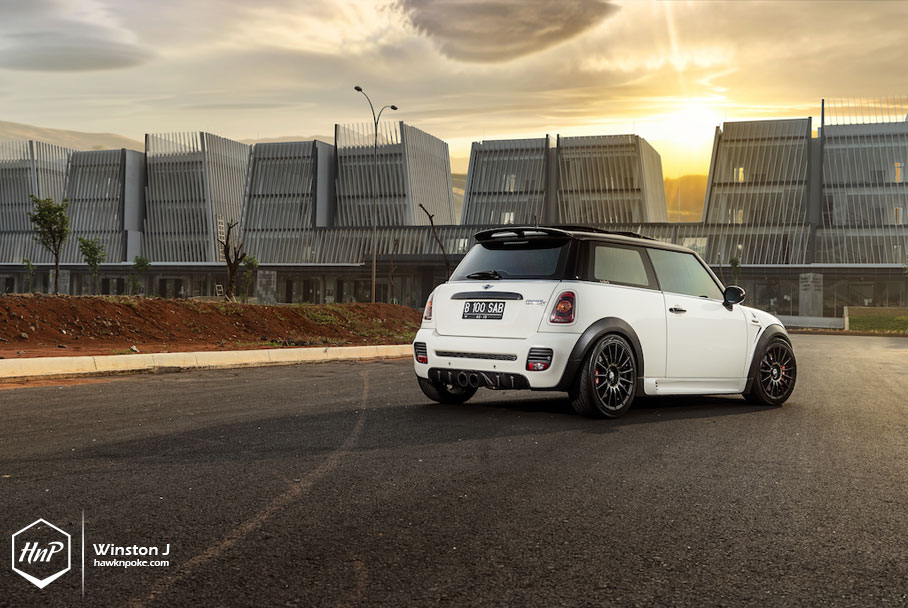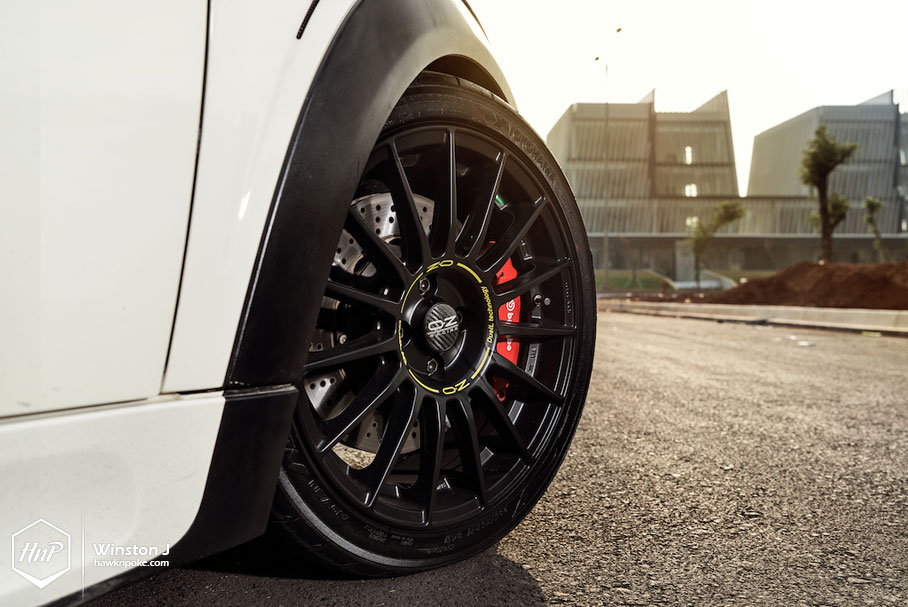 For the next step, Fendy's looking forward to installing even more parts from the DuelL AG catalogue. DuelL AG rear bumper, diffuser and bonnet are all currently under his thorough consideration.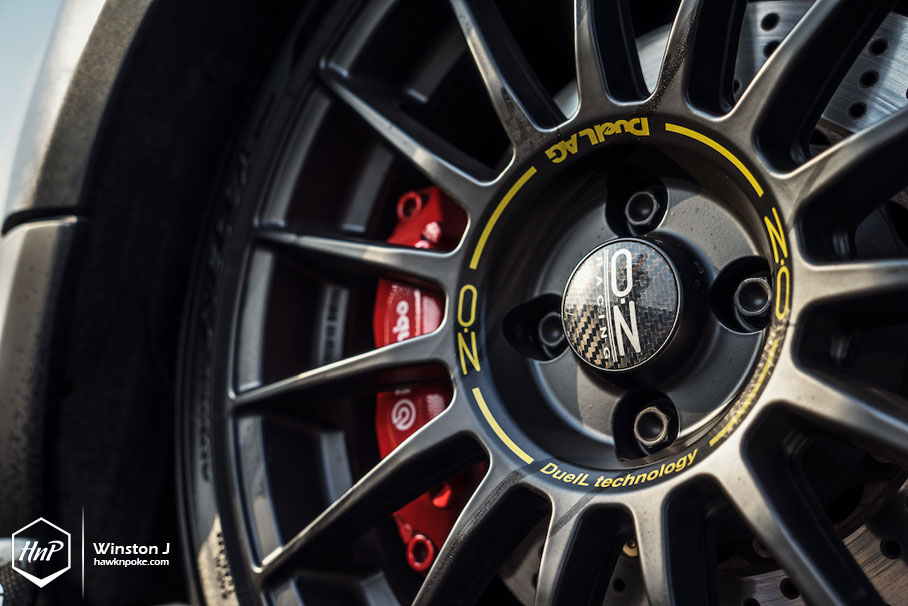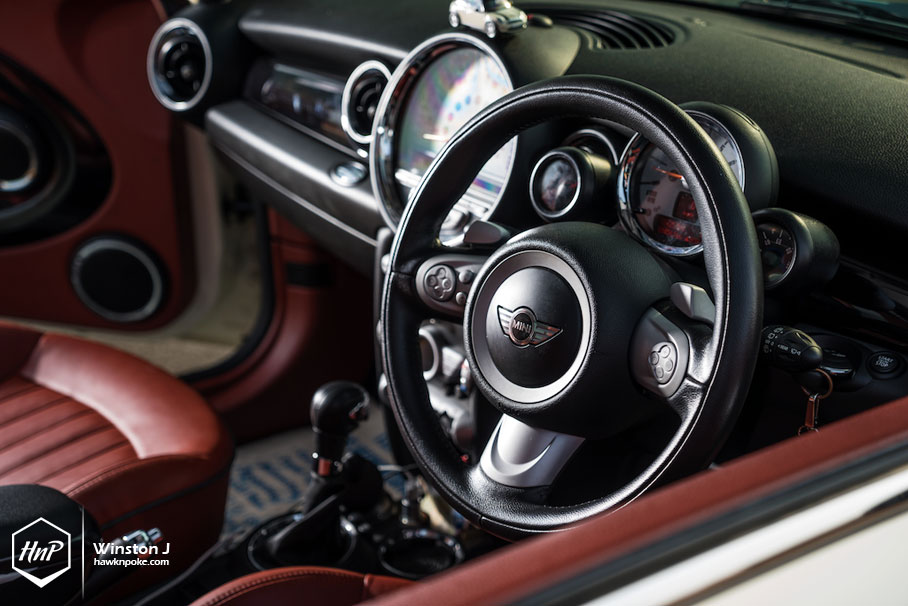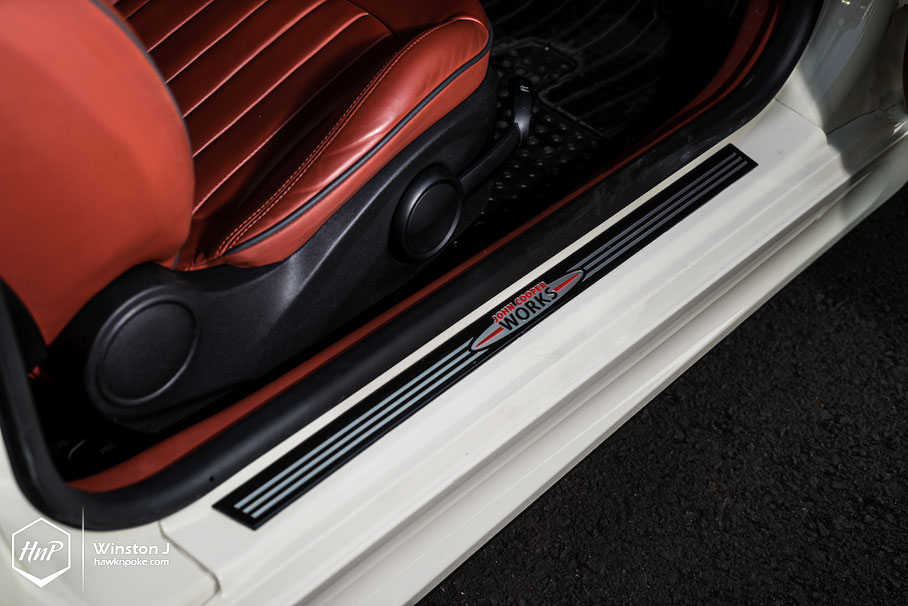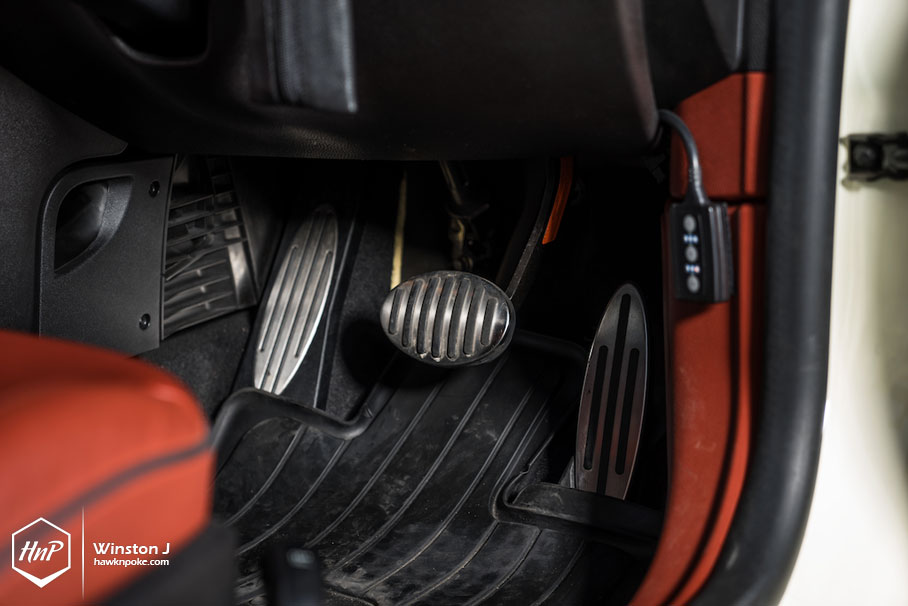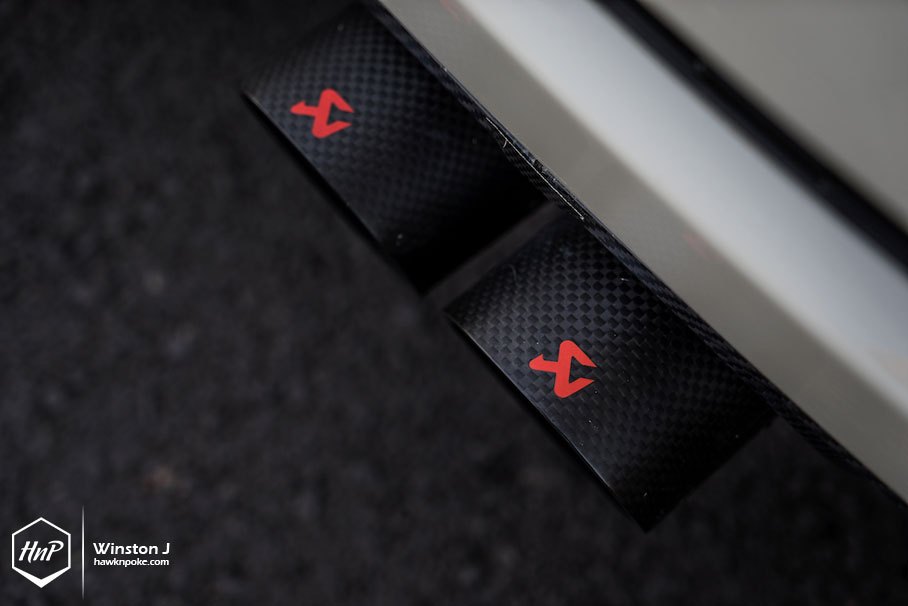 Modification Specs
WHEELS ETC
DuelL AG OZ Racing 17″
Yokohama Advan Neova tyres
BC coilover
Brembo GT 4pot front brakes
Wilwood rear brakes
ENGINE WORKS
Akrapovic full exhaust system
Gruppe M intake
NM upcharge pipe
NM discharge pipe
Forge intercooler
Stage 2 Manic Motorsport engine tune
EXTERIOR
DuelL AG 1.32 front bumper
DuelL AG side panels
JCW sideskirts
JCW rear bumper
M7 scoop
DuelL AG carbon headlight cover
Recommended Oil
TOP 1 Synthetic Oil
Additional Infos
Photography by:
Winston J
Mobile: +6281932092426
Email: winston_jaury@hotmail.com