More than More // Giorgio's GT-R on COR Wheels
The Nissan GT-R R35 is the sixth generation to the long history of GT-Rs, albeit after a 5-year absence from its predecessor. This is also the first generation to drop the Skyline name, sticking only to the GT-R badge. Essentially making it Nissan's ultimate pure-bred performance car while not being associated with other Skyline models.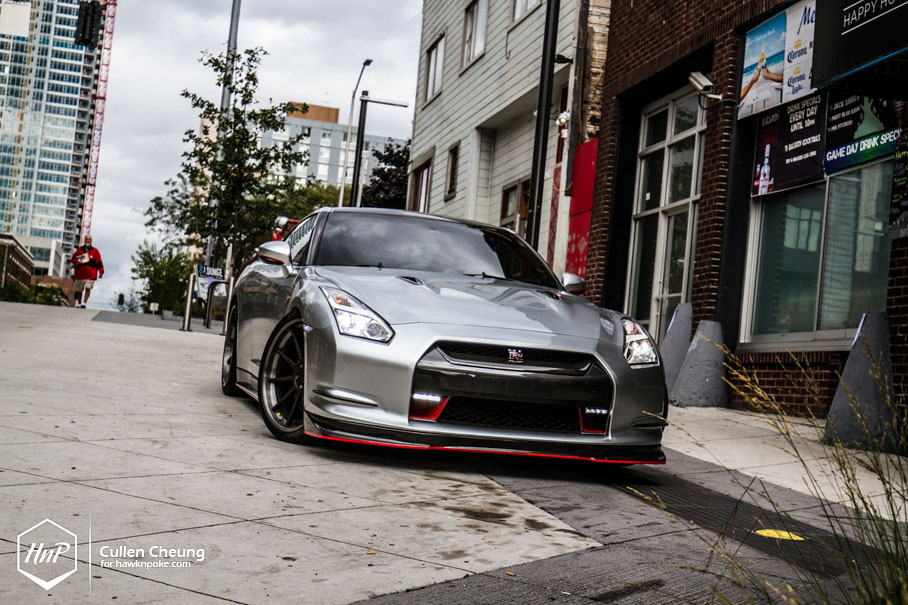 The R35 has a big shoe to fill in, considering the performance that the R34 had, especially after it was dubbed the "Godzilla". However, when the "Godzilla" was awaken from its 5-year hibernation, it still managed to shock the world with a surprise. Not only has it outrun its predecessors with the enormous 485hp V6 twin-turbo engine (stock R34 only had 280hp), it's also been built to compete with the supercars. All while costing only a fraction of their prices. Not surprisingly, then, the R35 has become a big hit, and also dubbed as the everyday supercar.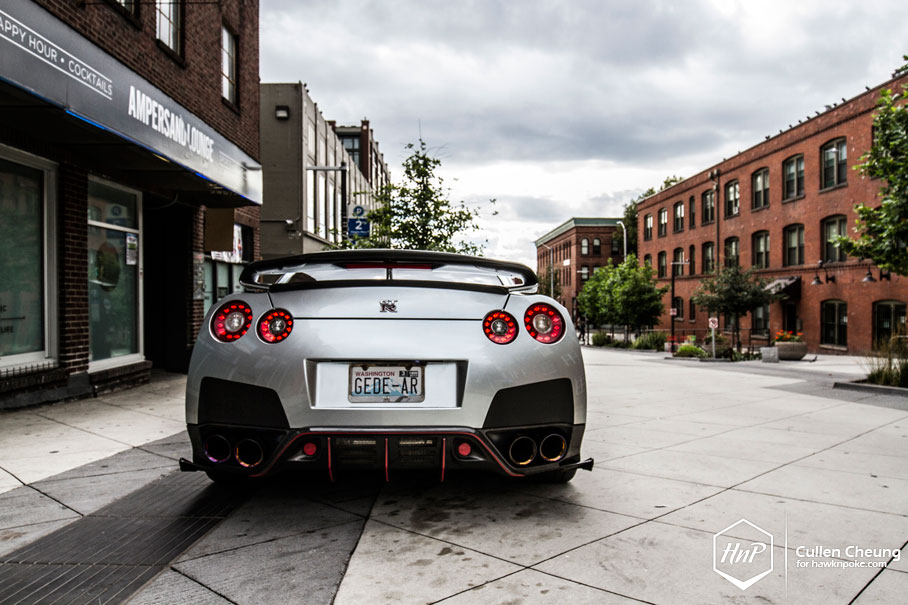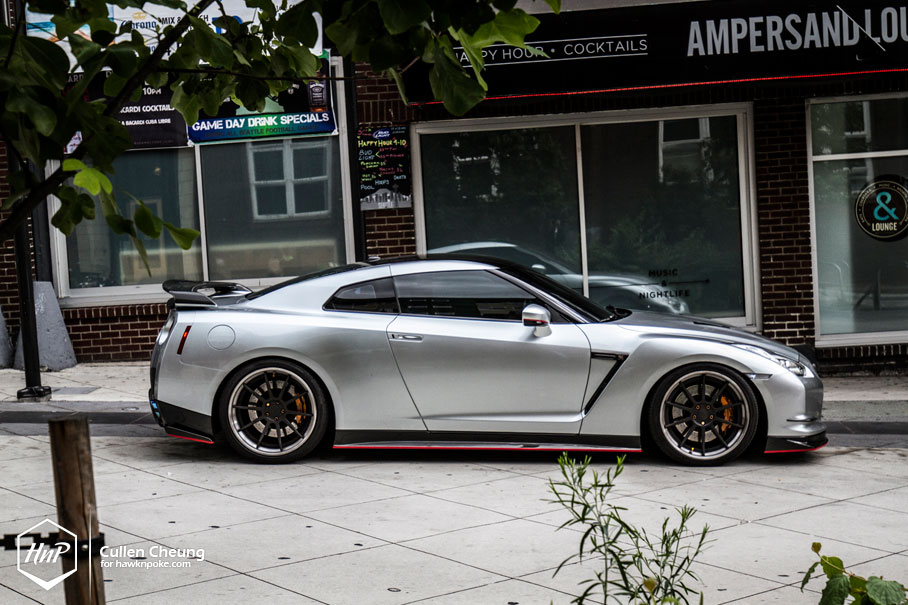 Even though we may complain on how expensive cars in Indonesia are, especially when compared to those in the states, we are lucky enough to have no restrictions in aftermarket modfifications and still being able to buy older generation Skyline GT-R's. For those in the states, the R35 is their first GT-R. Yup, you read that correctly. Even though there are a few "Hakosuka", "Kenmeri" & R32 skylines that were brought in as used cars, most of them can't be driven legally in most parts of the US.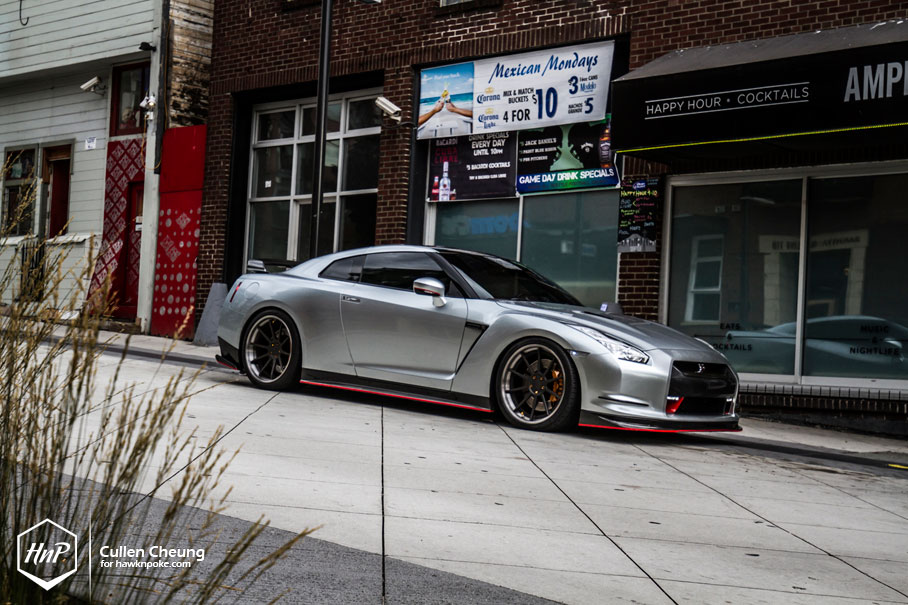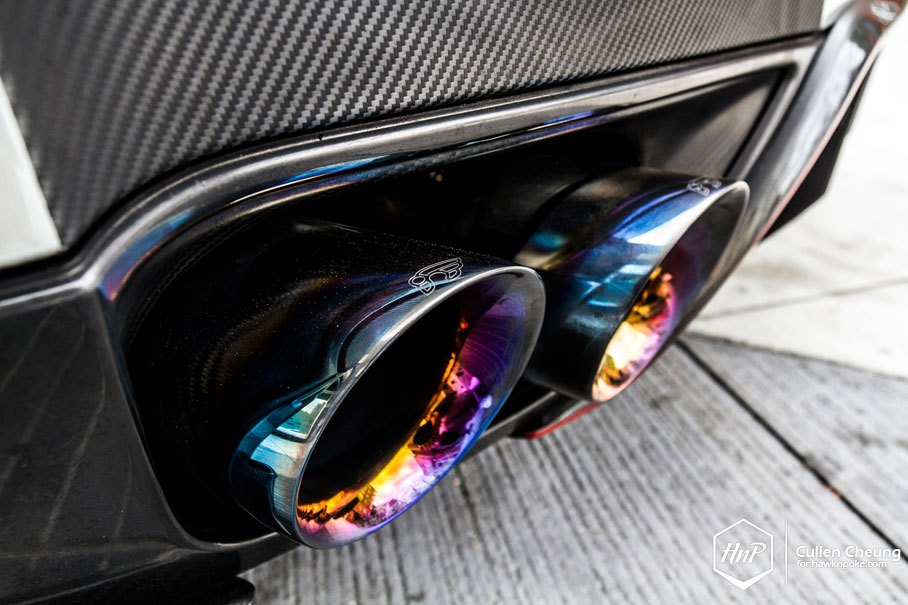 The owner, Giorgio Rusli (fellow Indonesian), had always wanted a R34. Being deemed illegal in the states, he settled down with the newer R35. Despite R35's massive power upgrades, it still has the same formula & DNA as the famous R34 "Godzilla". Having the car for 2 years as his faithful daily driver, he wanted to refresh the looks by updating to the 2015 facelifted "lightning bolt" headlight, installing Mine's front lip, Zele sideskirts and Rexspeed diffuser.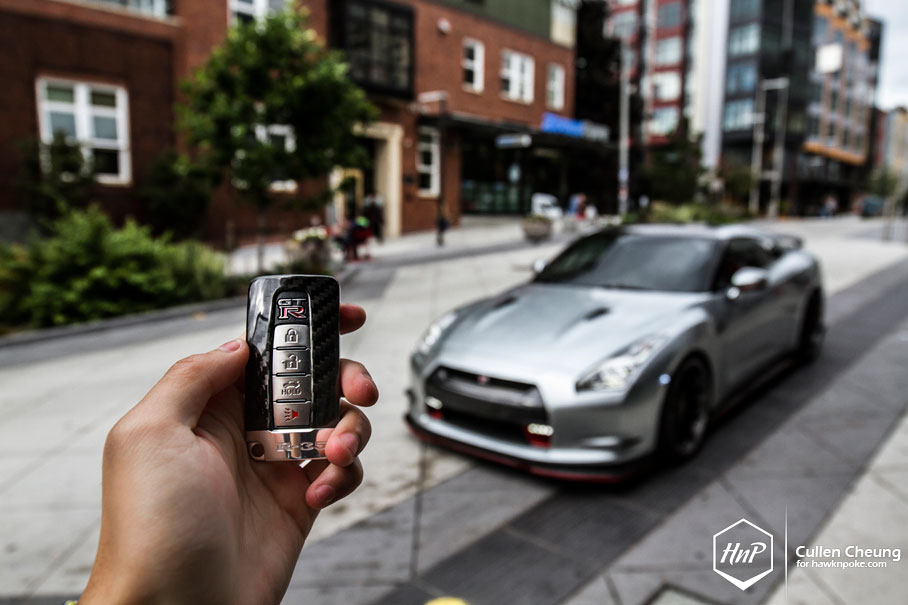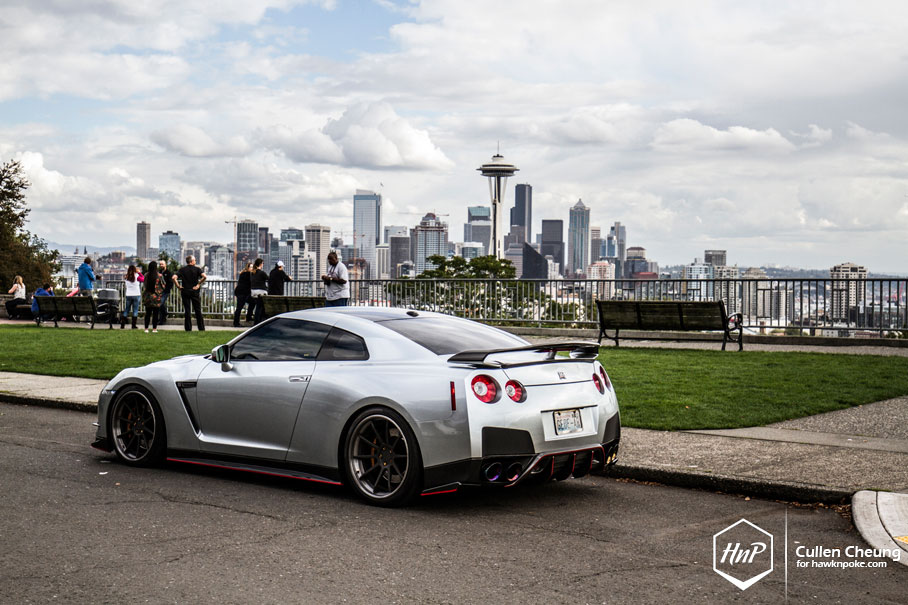 The modification didn't simply stop there either; he wants the beast to perform as fast as the way it looks. Utilizing bolt-on turbo back exhaust system (AMS, AAM, iPE combo), Cobb big SF intake, HKS sparkplug & Injector Dynamic fuel injectors, the car is now putting down over 550 horsepower, all held together by Ecutek tune from Visconti Tuning. With its valvetronic catback exhaust, Giorgio is able to "tame" the growl of the beast with the push of a button, choosing when to let it scream and when to let it calm. Another perfect compliment to the everyday supercar.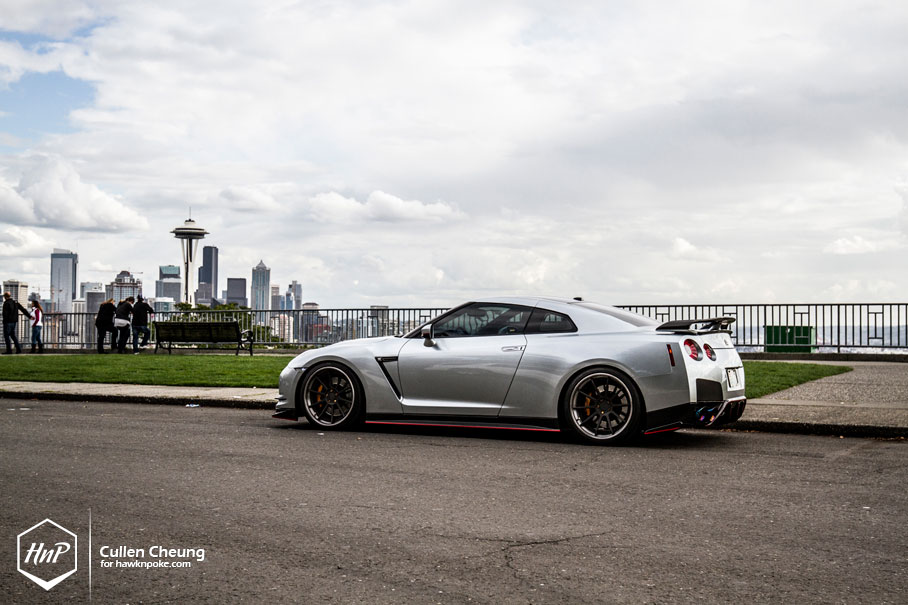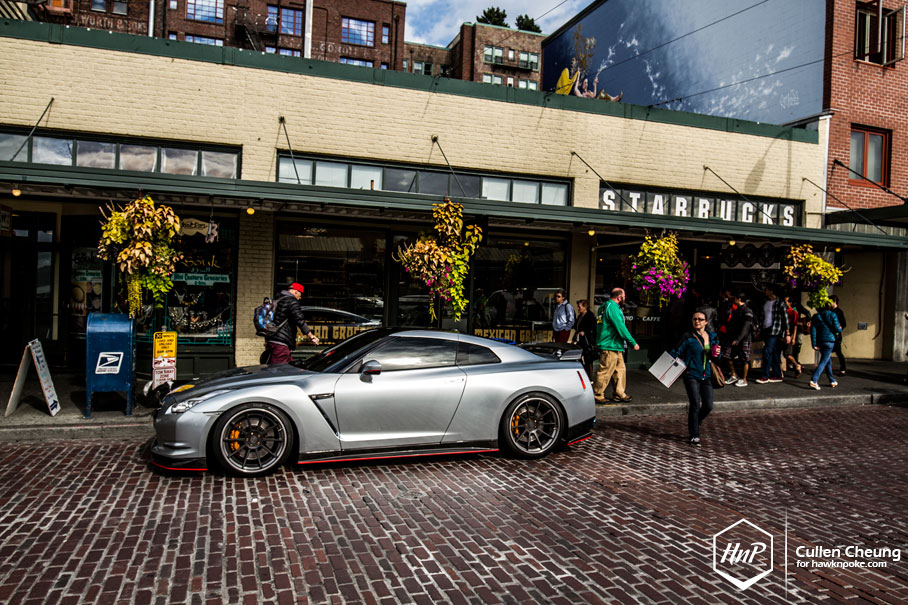 "Do you have some lotion? I think your car just broke my neck." That was one of the most hilarious comments Giorgio heard as he rolled up to a car meet once. I couldn't agree more. With such a striking look, ample performance and grumbly exhaust notes, it's definitely attracting attentions everywhere it goes.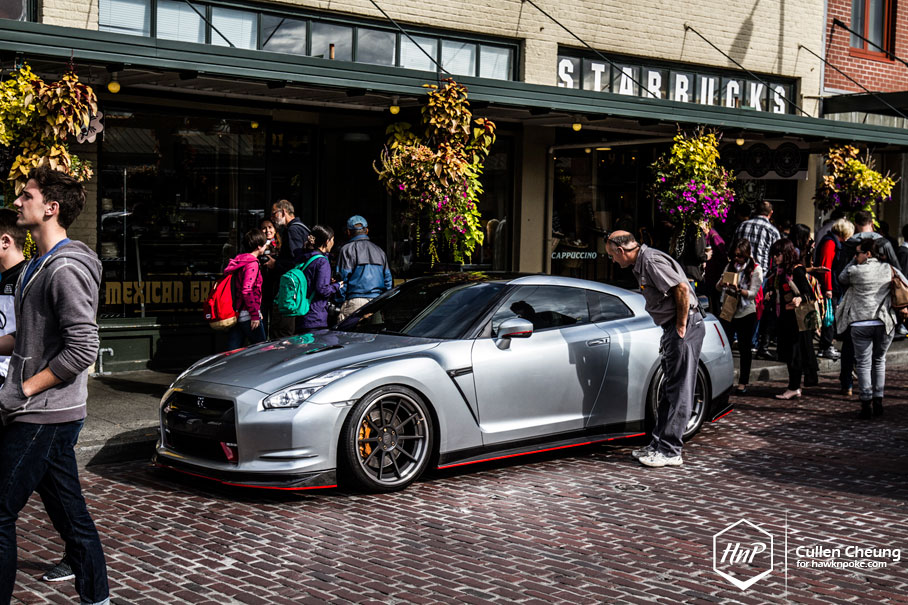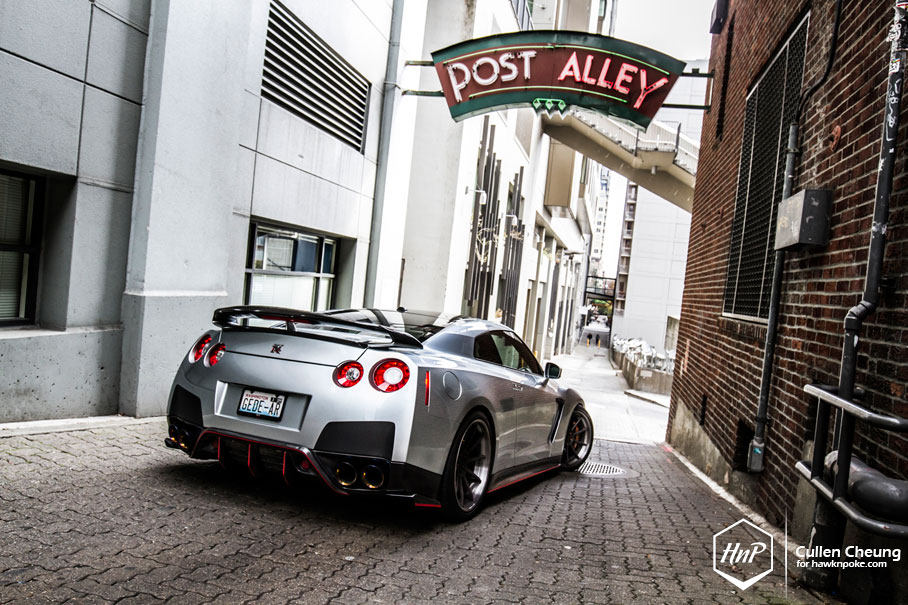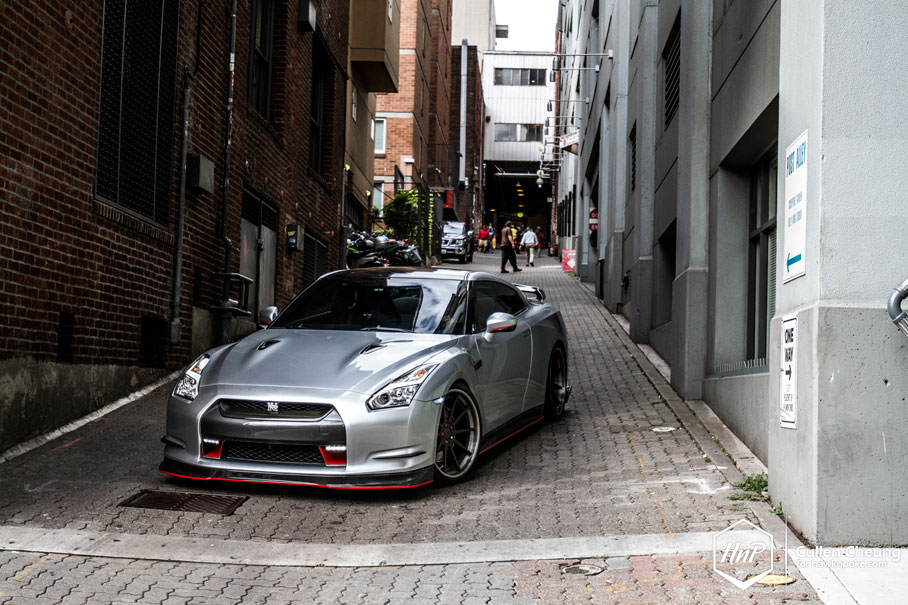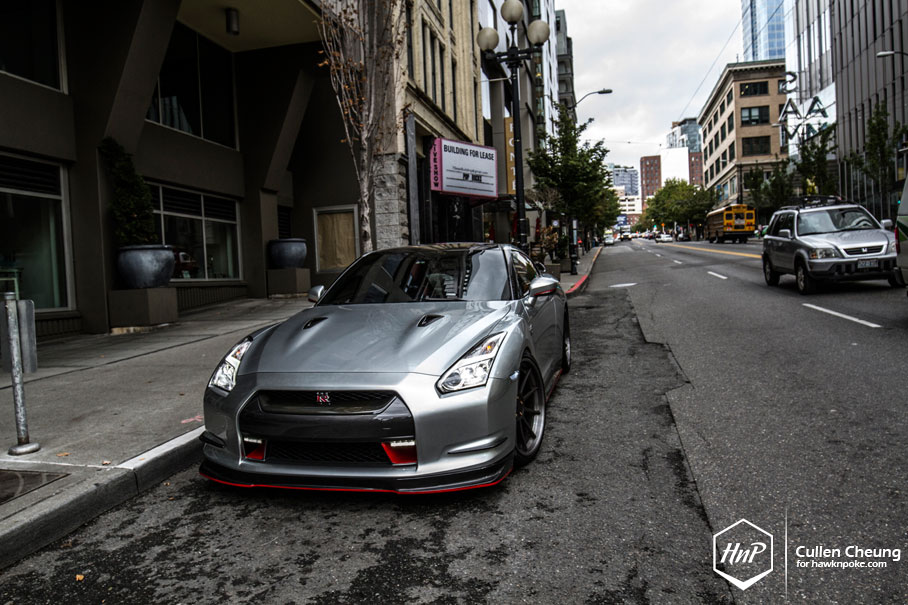 Modification Specs
EXTERIOR
2015 "Lightning bolt" headlights
Mine's front lip
Zele side skirt
Wald Diffuser
Wald trunk lip
Godspeed rear spoiler
Titek front grille
Rexpeed dry carbon emblem
Rexpeed dry carbon side mirrors
Rexpeed carbon rear bumper extension
Rexpeed carbon bonnet dampers
Rexpeed carbon exhaust shrouds
Custom carbon canards
Custom dry carbon exhaust guard
Custom Nismo pinstripe
LED DRL
Black gloss vinyl 3M roof wrap
Front camera
Rear camera
Full led kit
Xpell ultimate paint protection
3M window tint
PERFORMANCE
92 oct tune 550 AWHP
Ecutek tuned by Visconti tuning
LC5 tune
1000cc ID fuel injectors
HKS plugs
HKS wastegate
3" AMS catless DP
AAM catless resonated midpipe
IPE Innotech 90 MM valvetronic exhaust w/ titanium tips
Cobb big SF 3" intake
Turbosmart BOV
INTERIOR
Full alcantara roof headliner
Black edition sun shades
Brushed steel 3M wrap
Passport 9500ix mirror mounted
Full led kit
Full Dynamat sound damping
WHEELS ETC
COR Cipher 21"x10.5-11.5
Pirelli P Zero Nero
Titek gold lugs
Swift springs Spec R
Recommended Oil
TOP 1 Synthetic Oil
Additional Infos
Photography by:
Cullen Cheung
Instagram: @cullencheungphotos
Facebook: Cullen Cheung Photos
Email: cullencheungphotos@gmail.com