Excitingly Brave // BMW 435i on ADV.1
Red. The colour of luck, energy, warmth and assertive-attitudes. Both in the Eastern cultures and Western studies, red represents one of the most adventurous personalities in existence. Some of the most venomous animals on land came in a wide variety of reds. Flames and fire blazes come in all different shades of red. Unmistakably, researchers have pointed out that red naturally captures human's attentions way more than any other colours.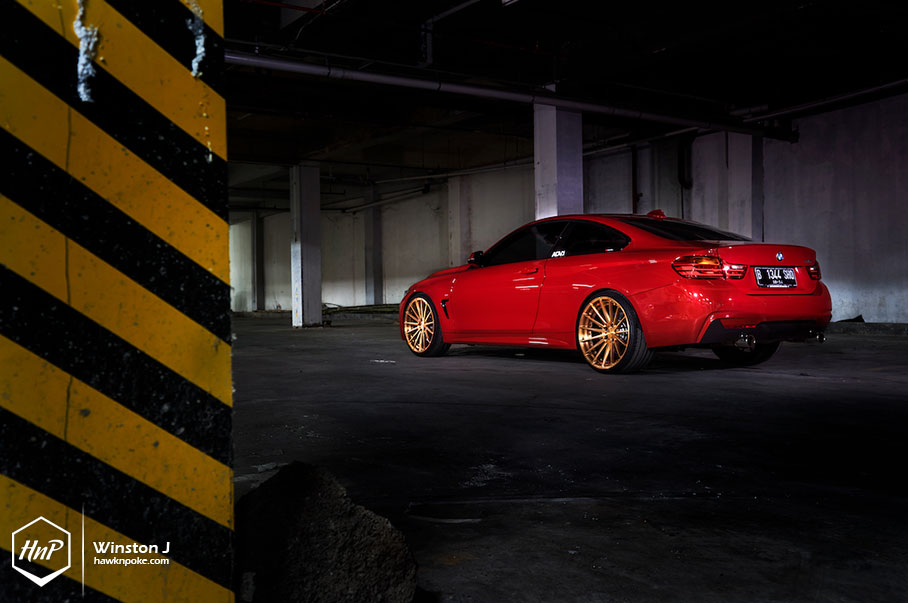 What's second to red? Yellow that is. A symbol of wealth and happiness, yellow/gold represents prosperity unlike any other colours on the palette. When such an interesting shade of red and gold has been combined onto a single, powerful coupe; one can only gaze in awe at how excitingly brave the combination has become. Meet today's 435i, which was ordered in a Melbourne red exterior and lavishly red interior. Sitting on an astonishingly golden set of 21″ concave ADV.1 wheels.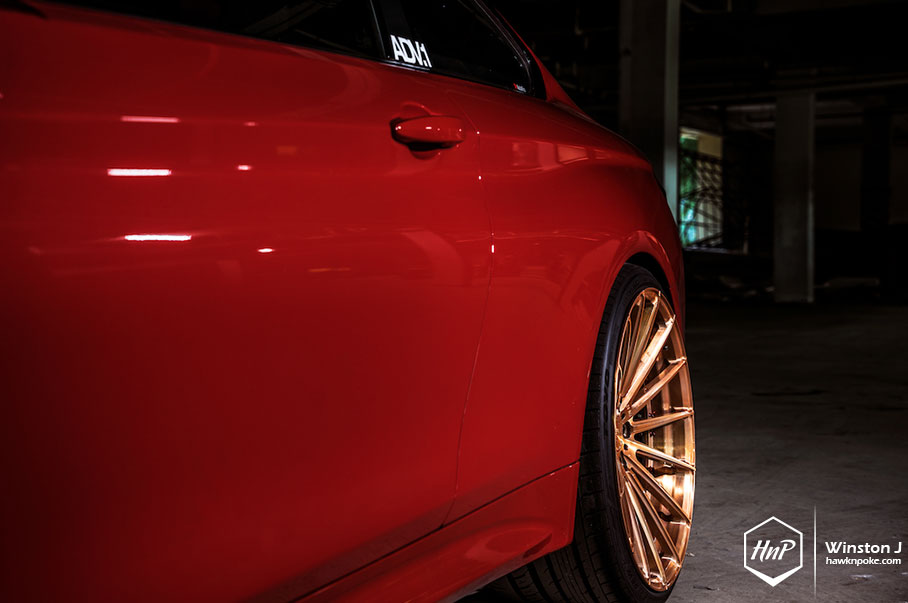 Following the 3-Series' (E9x) end-of-production last year, BMW came up with its successor, the all new 3-Series (F30) and it was an instant hit. The market loves it, thanks to the now even-more aggressive body lines and ever-more-powerful engine options. The 3-Series GT and sedans have become some of the most attractive compact sedans on the streets. What's even more alluring are the coupes. No, they're no longer called 3-Series coupes, but instead the 4-Series.
Say hi to the 4-Series we're featuring today, a 435i M Sport that's been birthed by BMW as a successor to the 335i E92. With 3.0L turbocharged engine capable of 300HP and an award-worthy exterior design, this is not the coupe to be missed.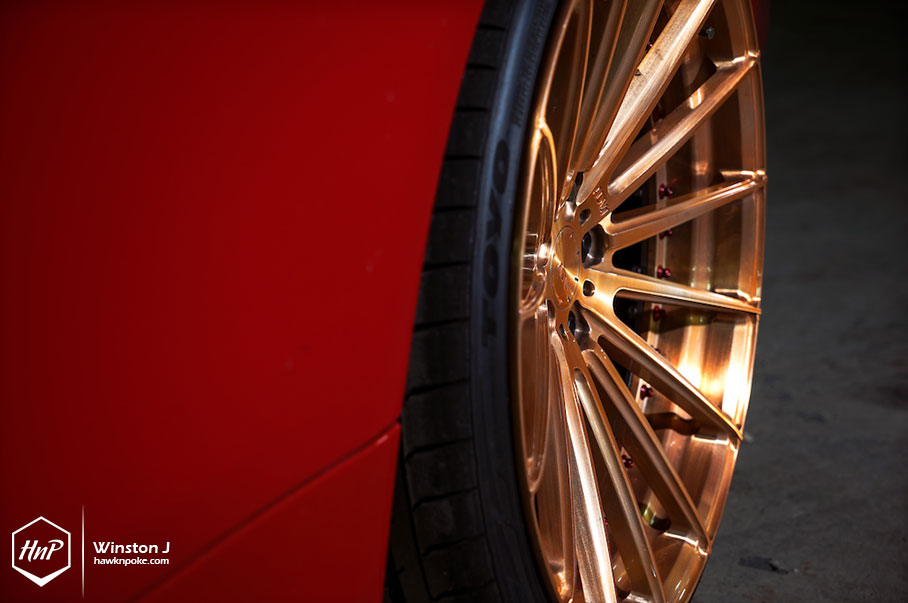 Being recently released to local buyers, even bone stock 4-Series are still some pretty rare sights on our streets, let alone a modified one. It's no wonder that today's 435i has become one of the firsts in the world to wear such 21″ ADV.1 wheels. With its striking rose gold shade and no-gap lowering thanks to Eibach springs, the owner has successfully managed to execute a seriously attractive aggressive footworks.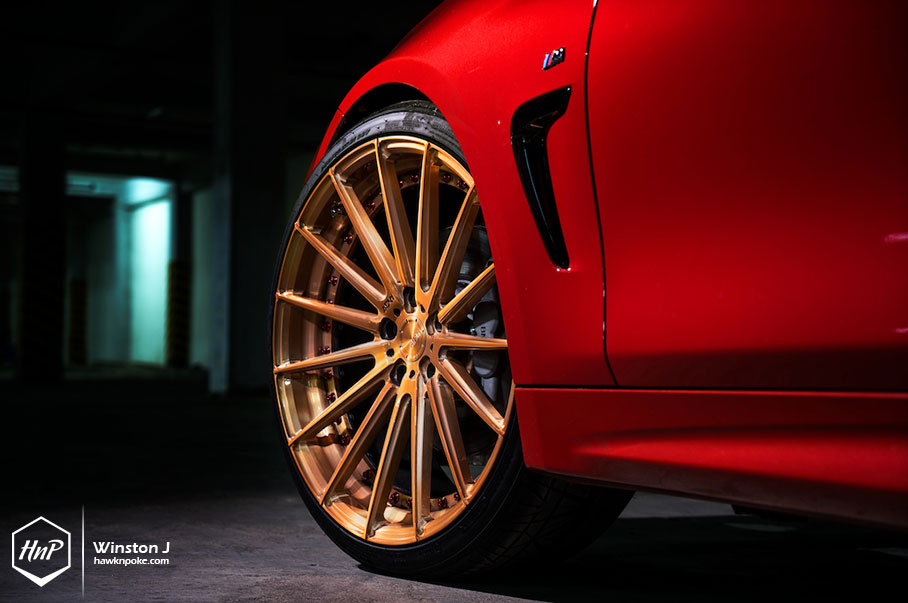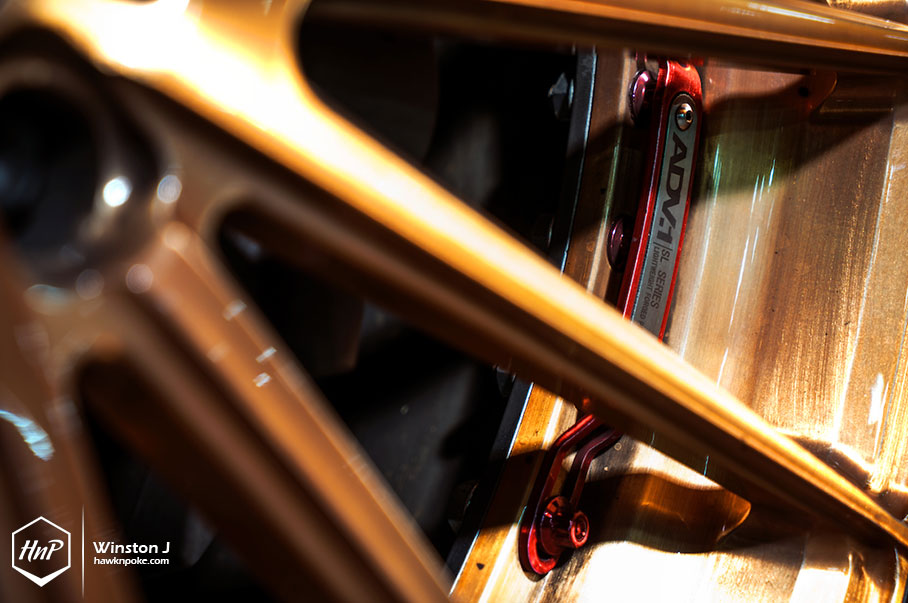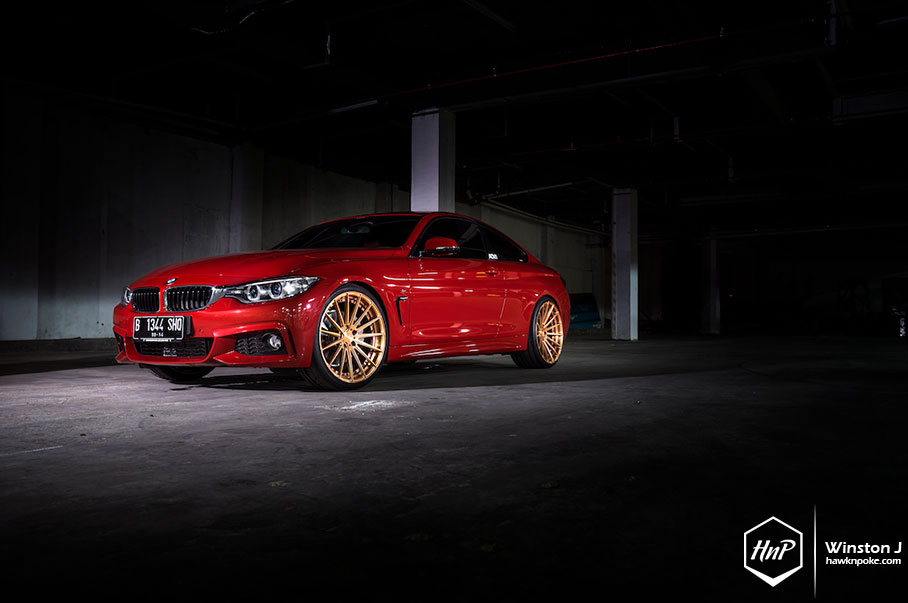 What's next? Having satisfied with the car's exterior looks, the owner is now tinkering with performance and engine upgrades for the coupe. Thus, an ARMYTRIX exhaust system is currently on its way to provide some eargasmic valvetronic goodness.
Modification Specs
ADV.1 ADV15 MV2SL 21″x9-11 brushed rose gold
Eibach lowering kit
Recommended Oil
TOP 1 Synthetic Oil (Certified by BMW)
Additional Infos
Photography by:
Winston J
Mobile: +6281932092426
Email: winston_jaury@hotmail.com