Indonesia International Motor Show 2014 // Photo Coverage
Jakarta, Indonesia. The Indonesia International Motor Show is the country's largest annual auto show, held this year during 18-28 September 2014 at JIExpo Kemayoran.
IIMS showcases a wide range of transportation offerings, from personal vehicles to commercial material movers. There are also plenty of accessories vendors brightening up the show's exhibition areas.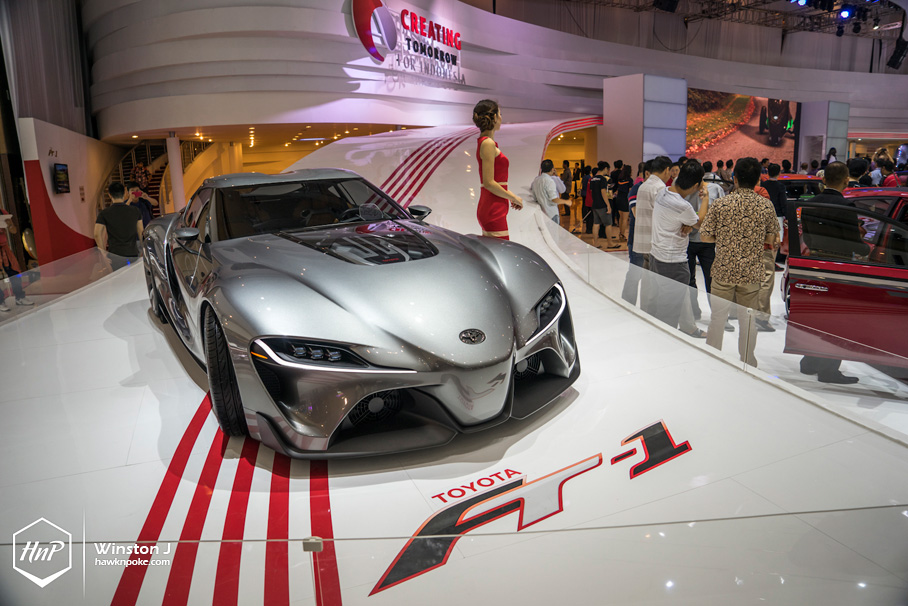 Gaikindo, as the event organizer, has anticipated an increase in the number of participants and visitors for this year's exhibition. As a result, they've enlarged the exhibition space from previously 75,000 square meters to 83,000 square meters. At the moment it's been joined by 29 car brands and 286 corporate supporters, all filling up the indoor and outdoor areas.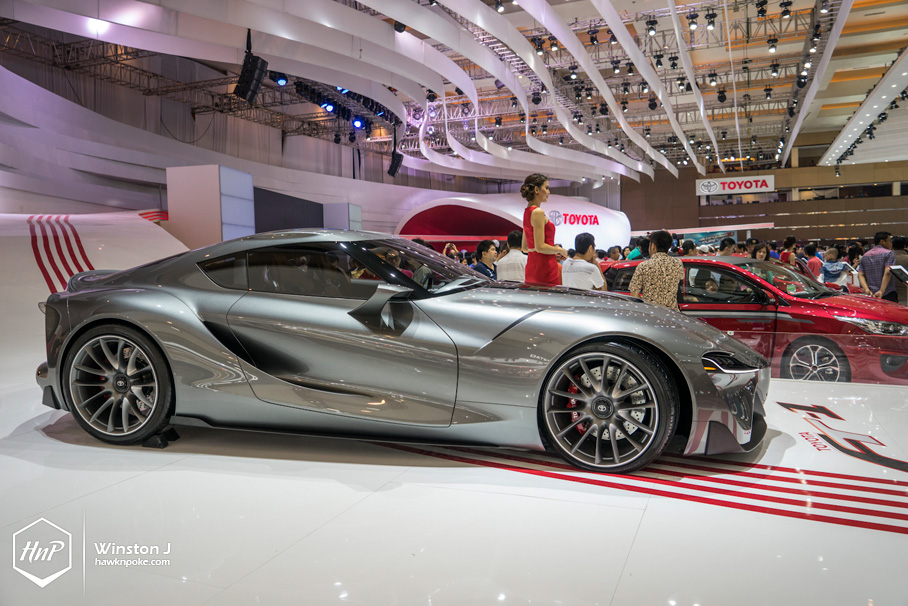 Toyota has always been one of the most crowded spaces every year. Thanks to its wide offerings of affordable and reliable cars such as Avanza, Innova and now Agya. This year, most of the models have been modified using aftermarket parts. But what's really capturing everyone's attention is the FT-1 concept car you're looking at; the rumoured Toyota Supra successor.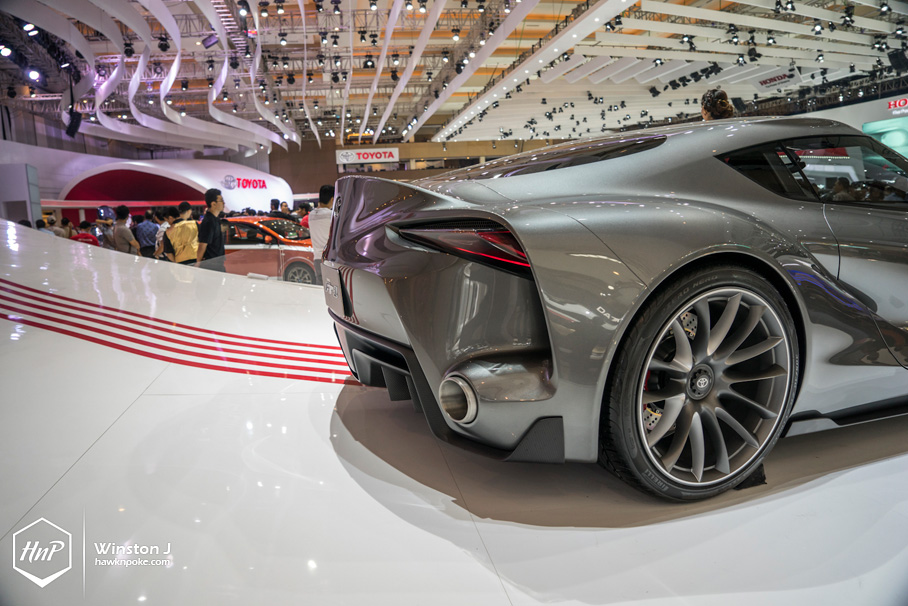 "Now we have a new slogan, 'Fun To Drive Again," said Akio Toyoda, the CEO of Toyota corporation. With the global success of the GT86 and such FT-1 concept, we could clearly see Toyota's intention in bringing more sporty, race-inspired cars once again into the market. A nostalgic reminiscence to Toyota's success in the sports car market back in the 1990s.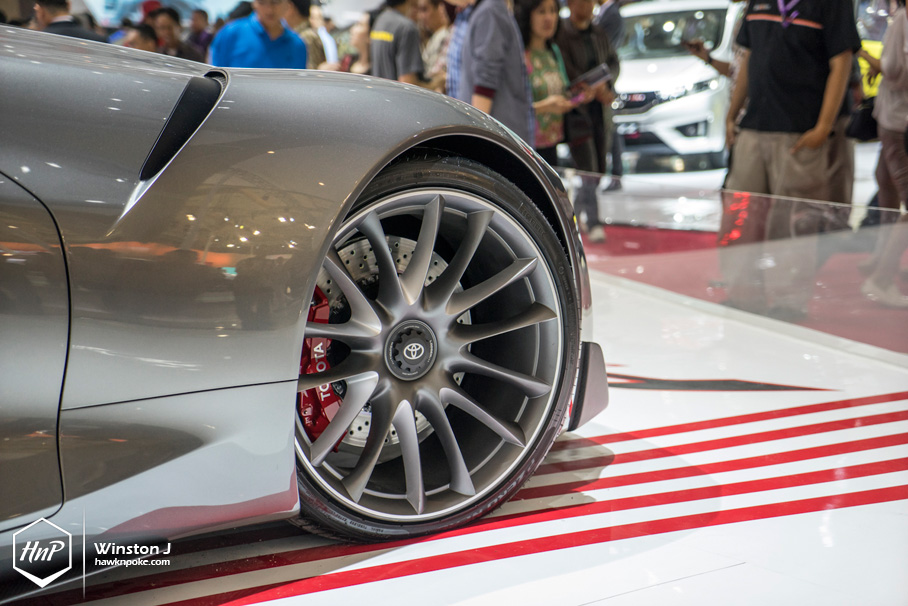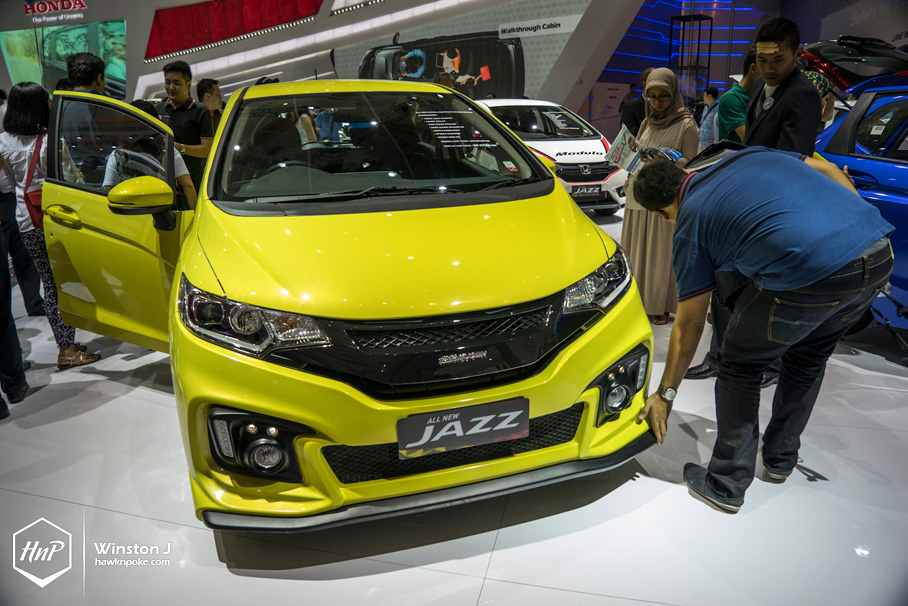 Next to Toyota's booth, there's Honda's, and once again the concept cars function as a crowd magnet here, which involves Honda's new HRV concept (production version sold here next year) and the iconic NSX, which is still being a concept at this moment.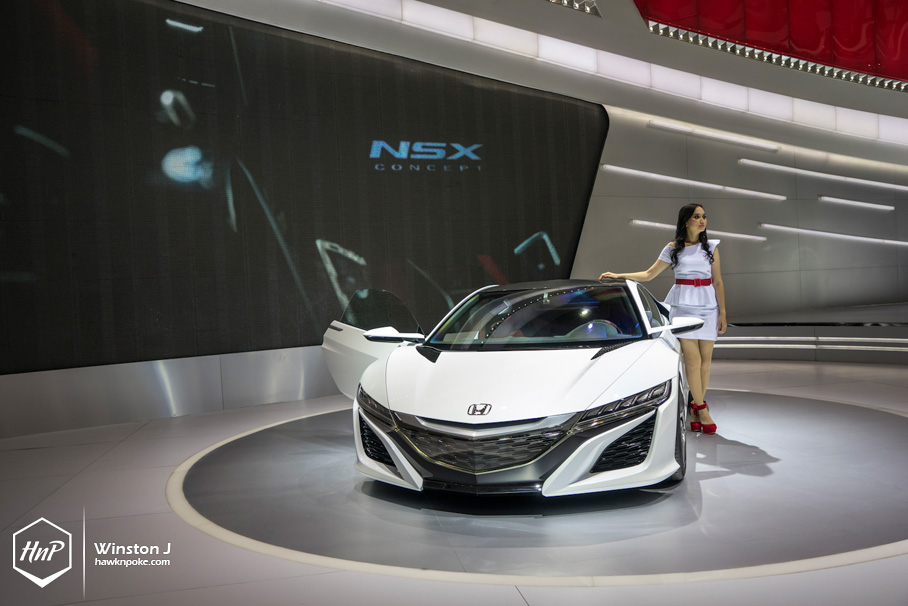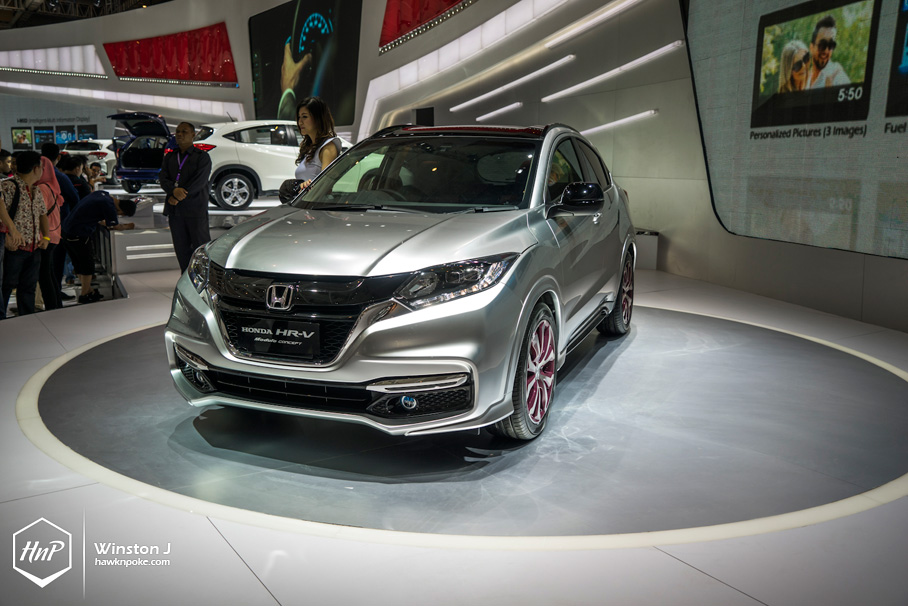 Unlike other brands with for-display-only modified sample cars, Honda came up with plenty of limited edition lineups that you can buy. The list includes Honda Jazz RS "Black Top", and also the new "Mugen" version of Jazz, Civic, City, and Odyssey. These OEM aftermarket tunes reflected the growing Indonesian market's strong passion for automotive modifications.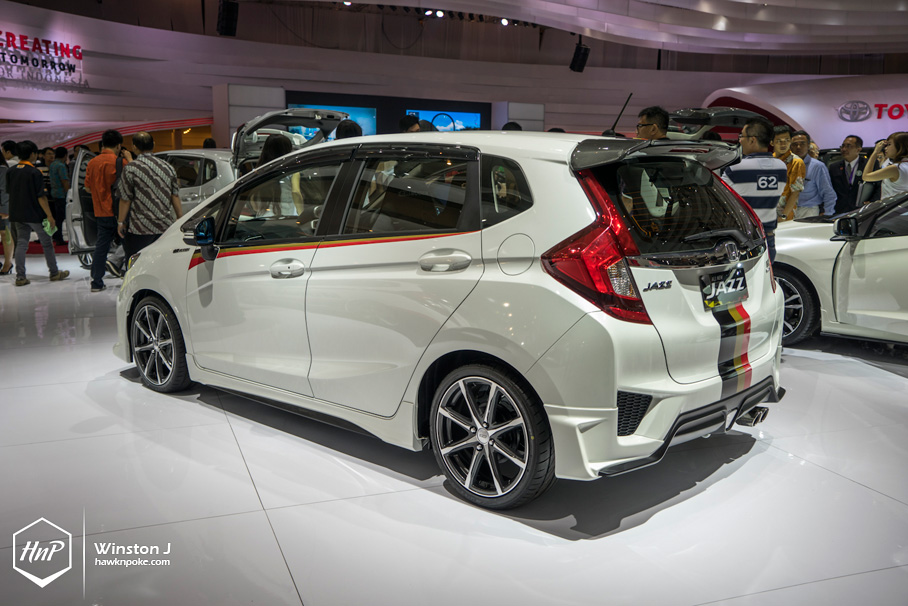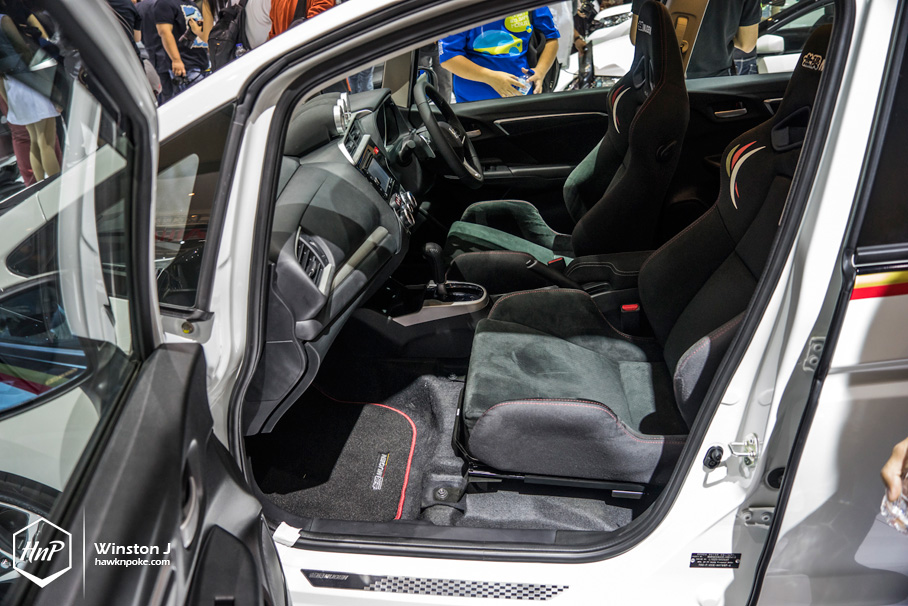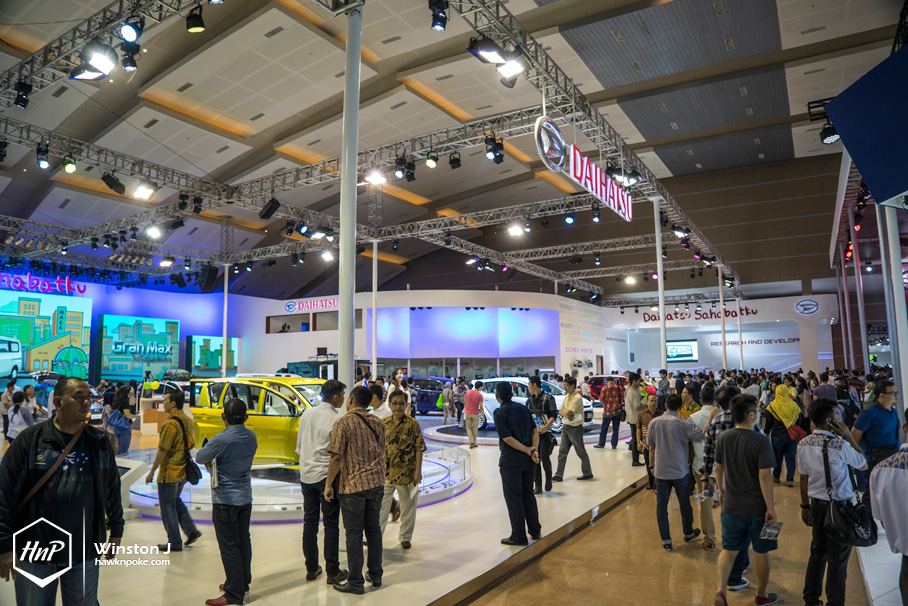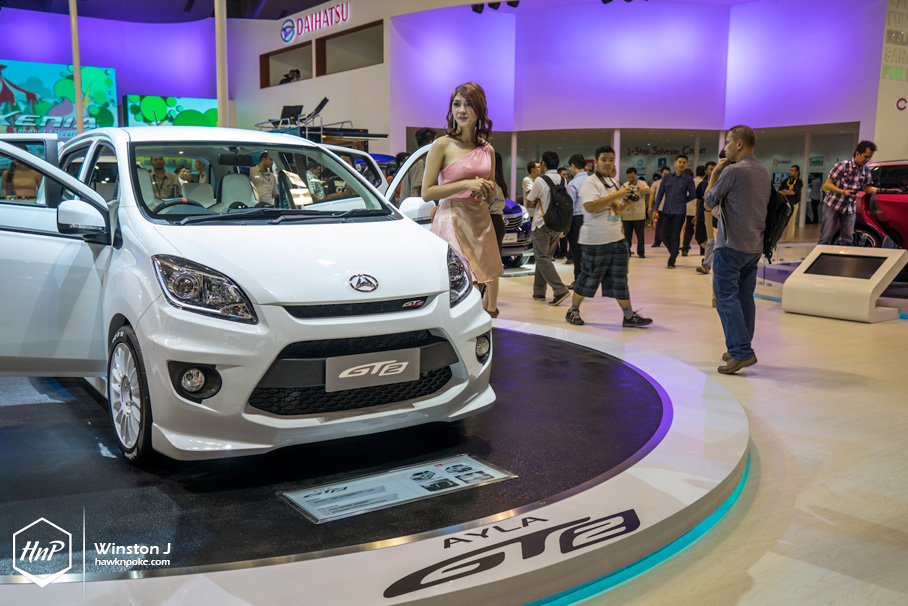 Sleek and creative ideas have also been applied to Japan's "people carrier": Daihatsu cars.
In this booth you'll witness tuned versions of dreary daily car, turned into something much more exhilarating. Personally I would've never imagined Terios, Xenia and Agya looking so nice. This Ayla GT2 for example, has been a total makeover from the low-cost-green-car image. There's even a pair of bucket seats inside!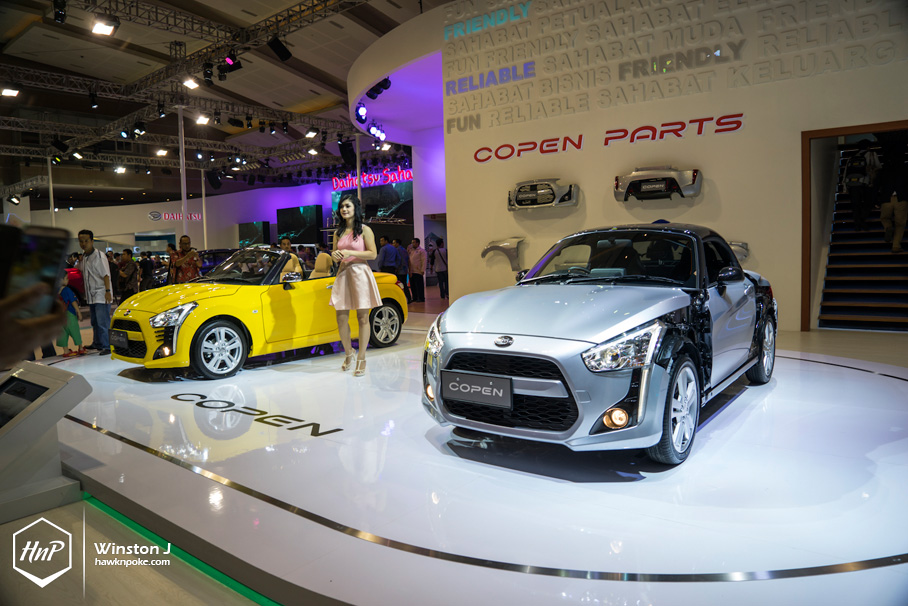 "Ini mobil apa? Ayla? Ga mirip ya, keren banget ini" translated "What car is this? Ayla? I'm not sure what this is, but way nicer than the Ayla!" are the sentences many visitors said. It's none other than Daihatsu's Copen; the unique, affordable stylish convertible by the Japanese giant. Publicly Daihatsu is still testing the water for these models. If the public's responses are good, there's a high chance that they'll be launching the Copen soon.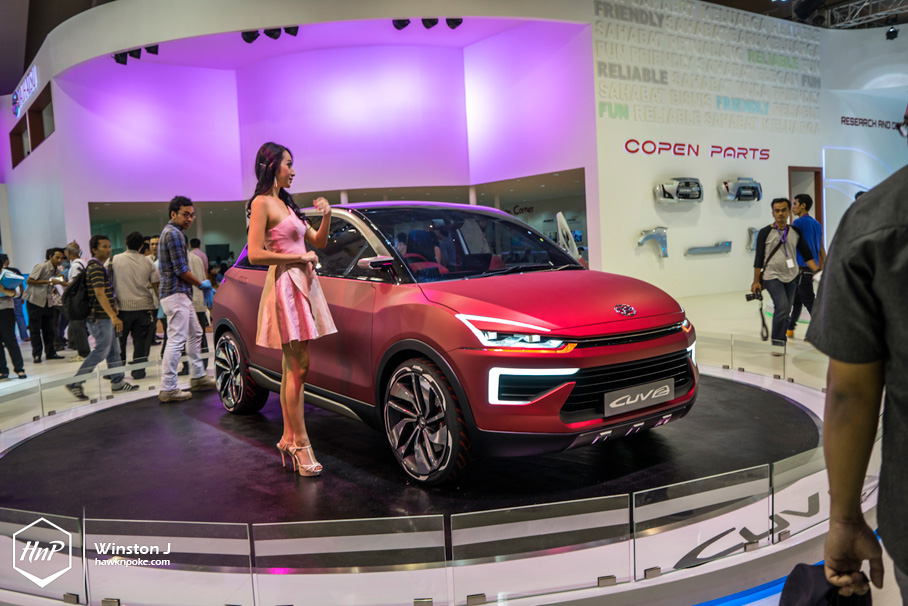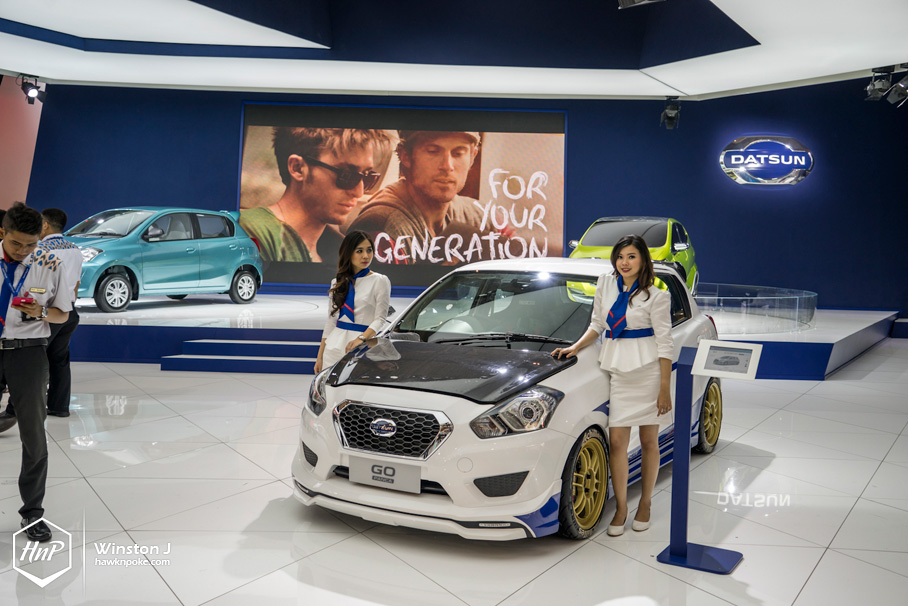 Also fresh this year is Nissan's reentry of the Datsun brand into the market. This year they no longer display the GT-R on the floor space, and instead focused the attractions of new X-Trail, Elgrand and Teana. For Datsun, they occupy the Low Cost Green Car section with the Go and Go+ Panca. The white Datsun you see here is a tuned version of the Go Panca equipped with a set of AP Racing Big Brake Kit, madness indeed.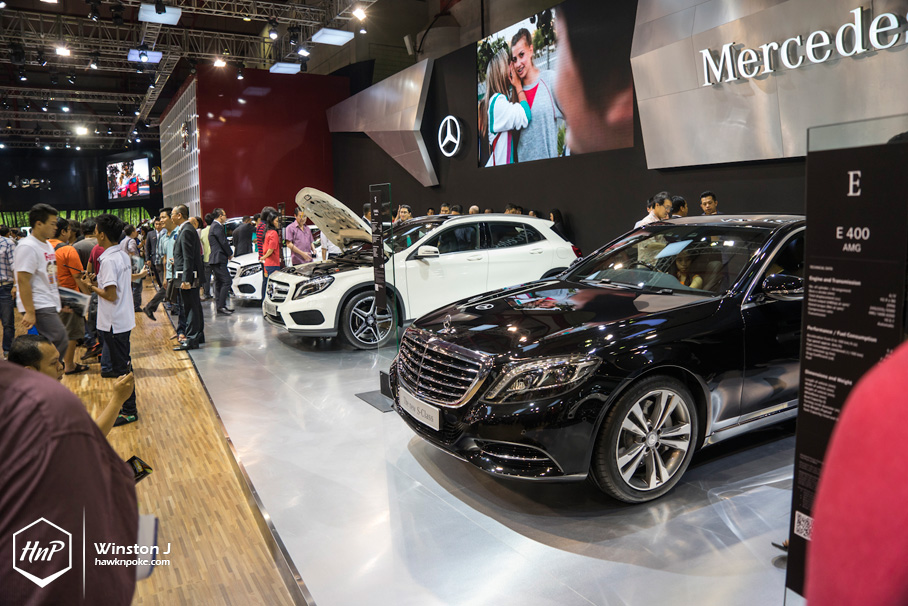 For the Europeans, I'll start with the "three pointed star", aka Mercedes-Benz. No SLS this year though, since it's no longer in production and we are all anxious about the new AMG GT. For now, Mercedes is displaying hot items like the most-wanted CLA, the new C-Class, and the new GLA. An AMG section has also been established on Mercedes's lounge, showing their serious interest in growing the AMG brand over here.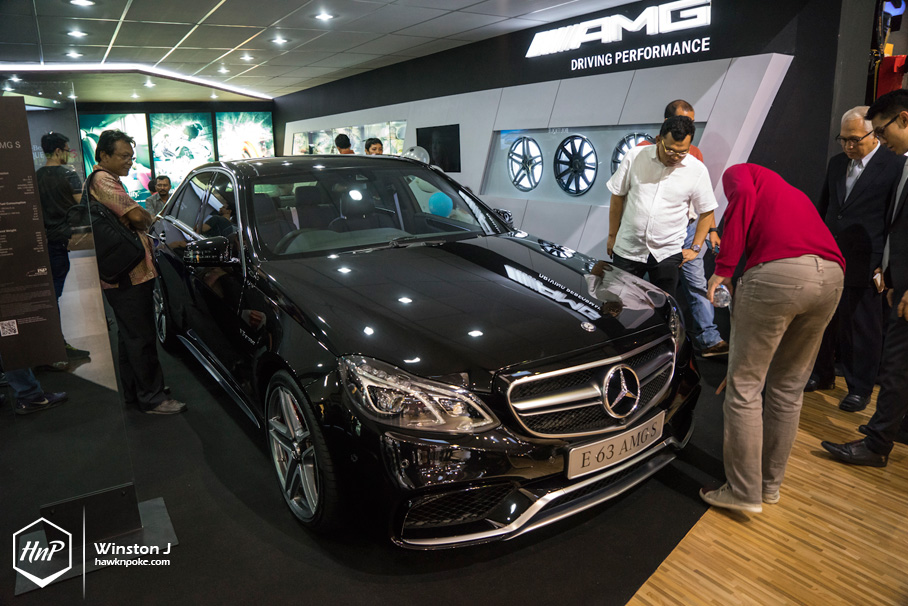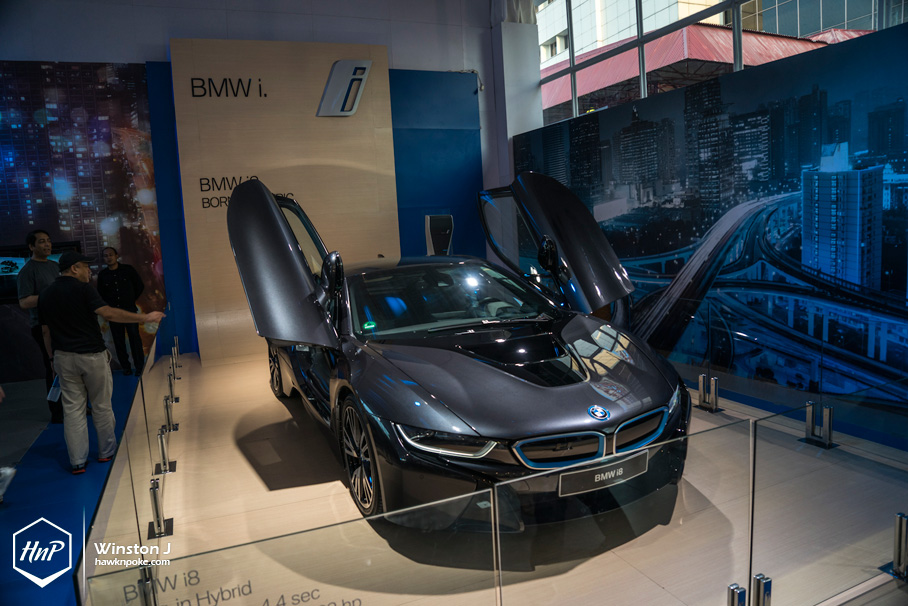 BMW also came with their finest line up currently on sale in their booth. They made good use of IIMS 2014 by introducing their production version of the i8. The 1.5L hybrid is capable of reaching 0 to 100 in 4.4s and 362hp. That's 911's performance territory. Apart from the eccentric i8, BMW has also brought up the new X4, X5, 3-Series granturismo, M4, and many more.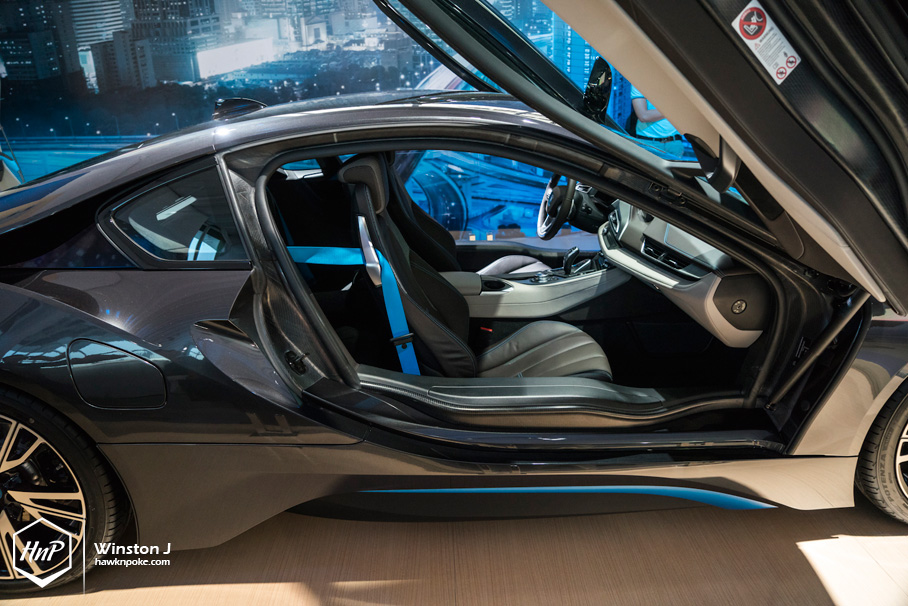 Meanwhile, PT.Garasindo has introducing a new brand to Indonesia, the Alfa Romeo. Yes, you can now finally order the 4C and the Giulietta hatchback, as well as carrying other marques such as Fiat, Alfa romeo, Chrysler, Dodge, and Jeep.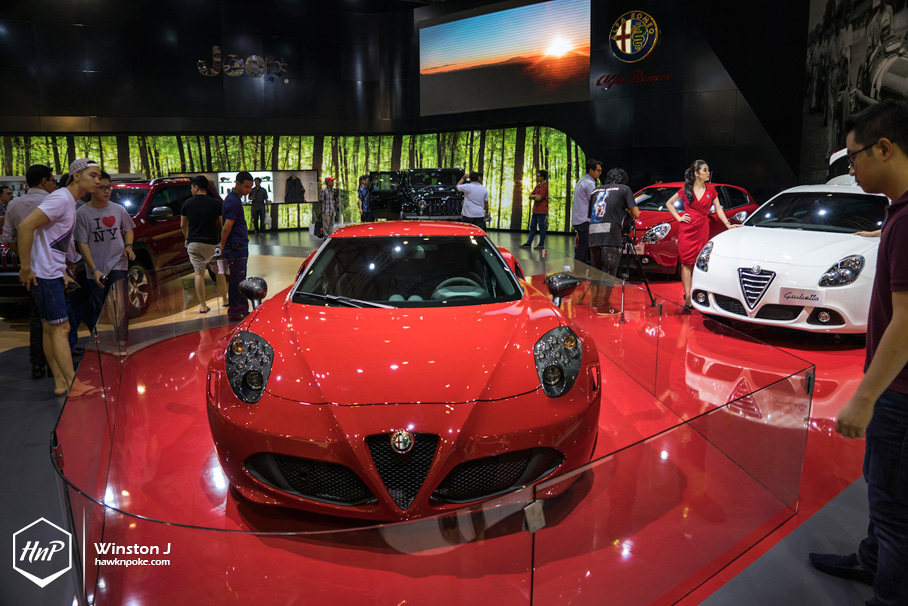 Meanwhile, PT. Garasindo has introduced a new brand to Indonesia, the Alfa Romeo. Yes, you can now finally order the 4C and the Giulietta hatchback. The company has also continued promoting their Fiat, Chrysler, Dodge, and Jeep.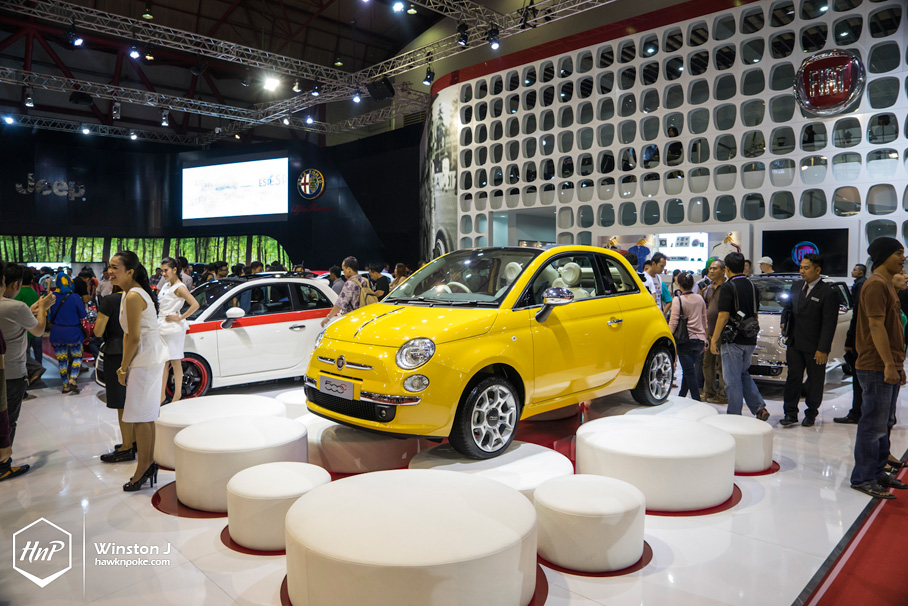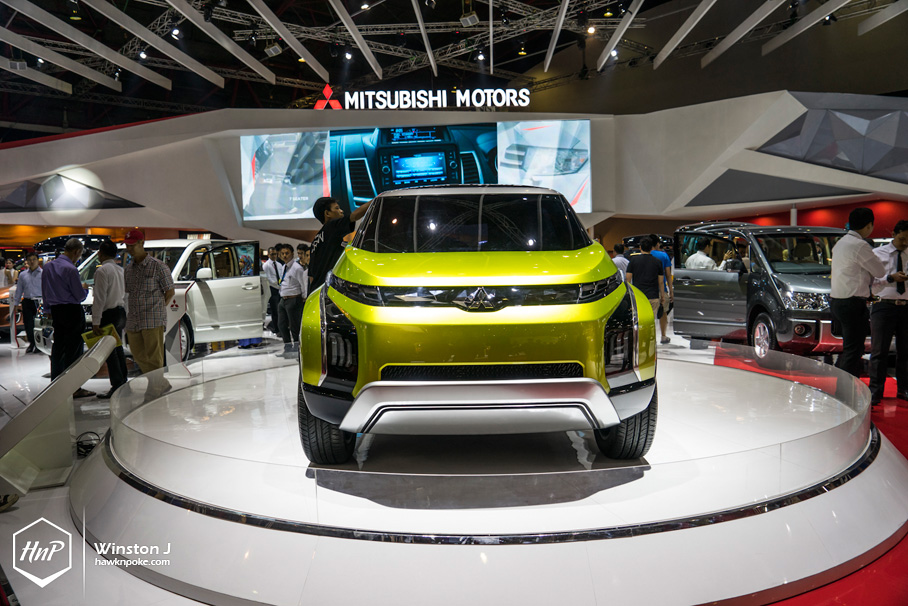 There're still plenty of manufacturers you can visit in IIMS, ranging from car and bike brands to accessories brands, with accessories itself ranging from windows tint, alarms, paint protection, tyres, rims, suspension, engine tuning and many more.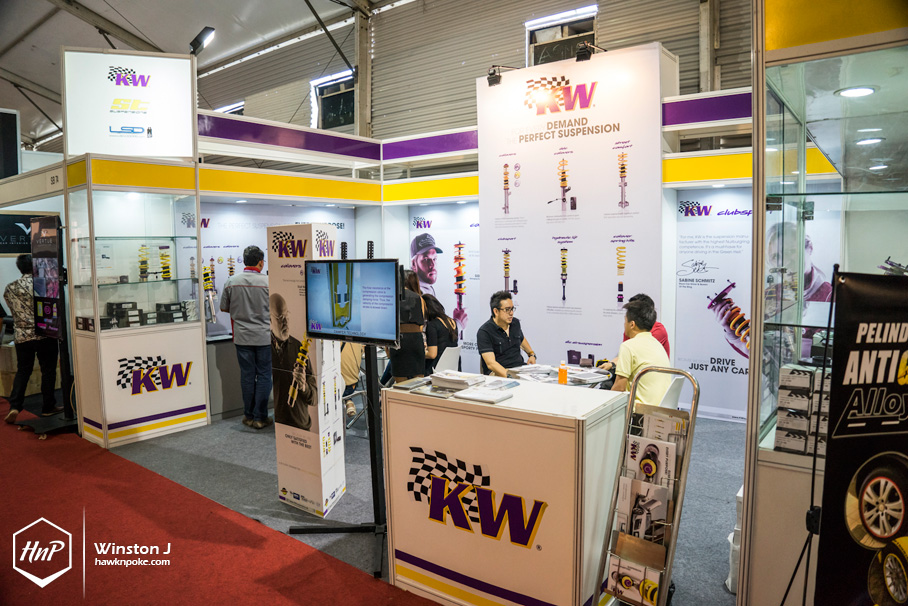 KW Suspension has also opened up a booth at the accessories section, showcasing their latest products and brands, including ST Suspension lineup.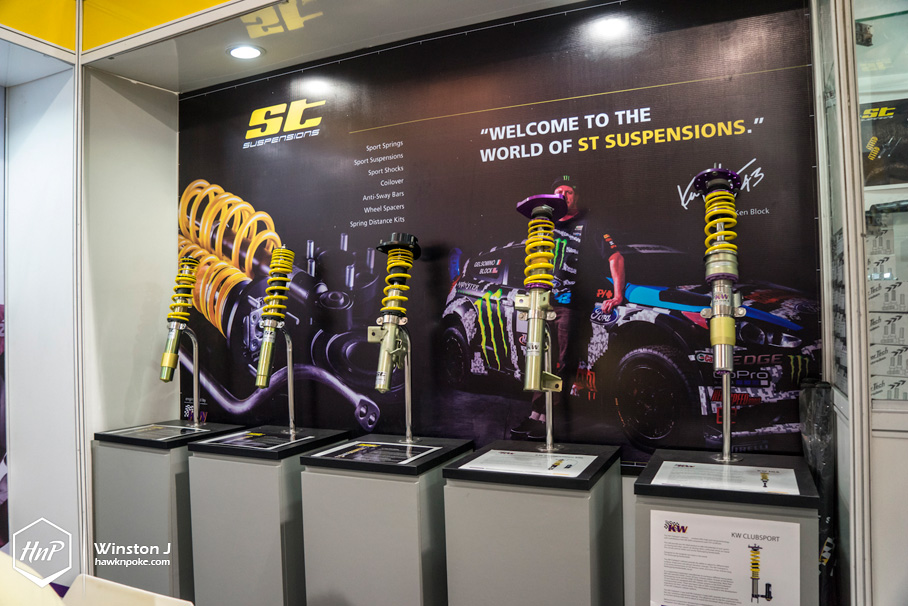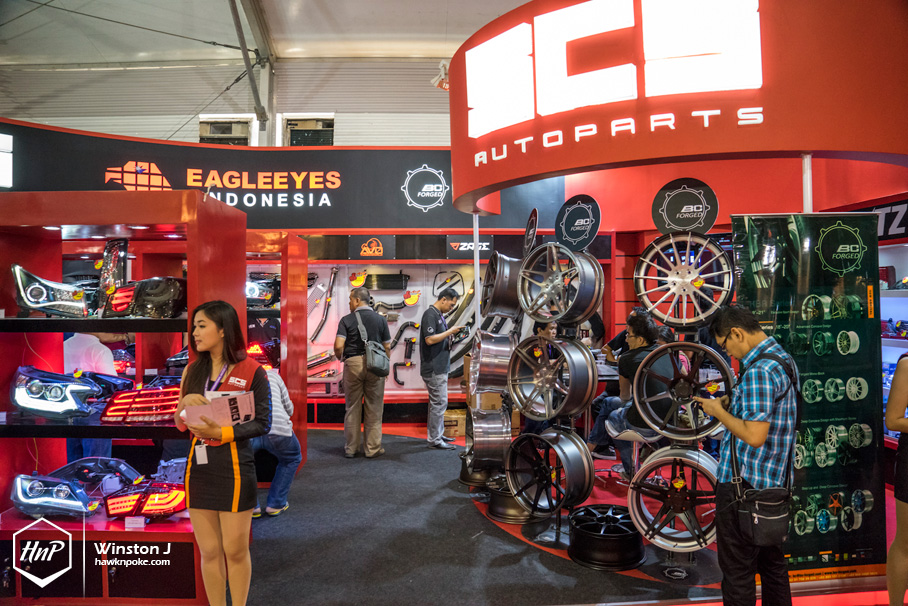 Meanwhile, SCS Group has also gone all-out with their brands at the booth space. From EagleEyes lights to Blitz Japan tuning parts to their wide selection of wheels.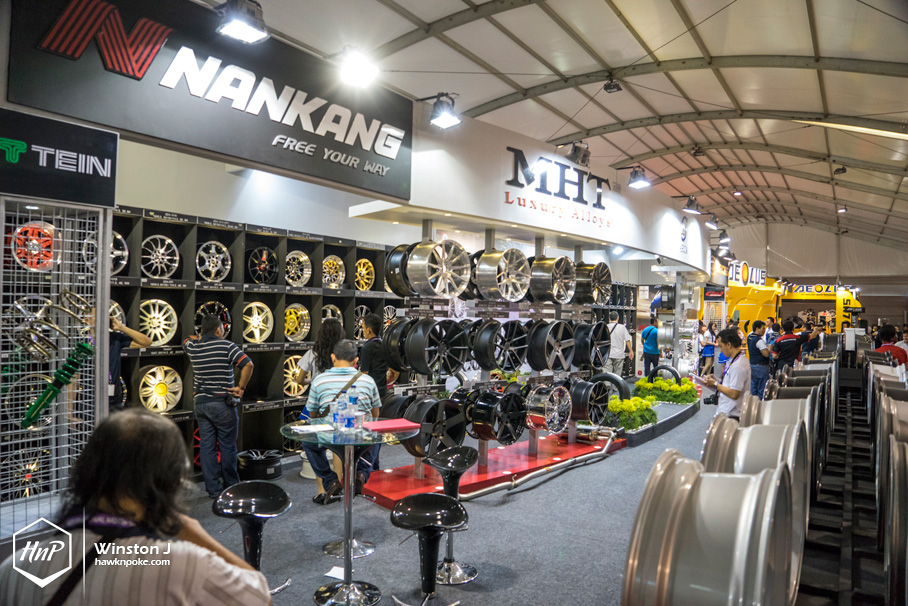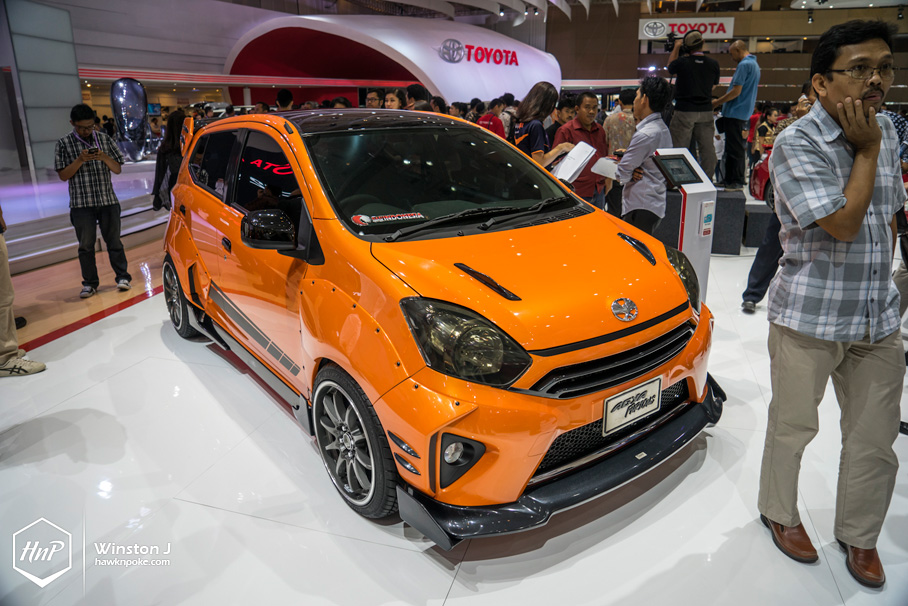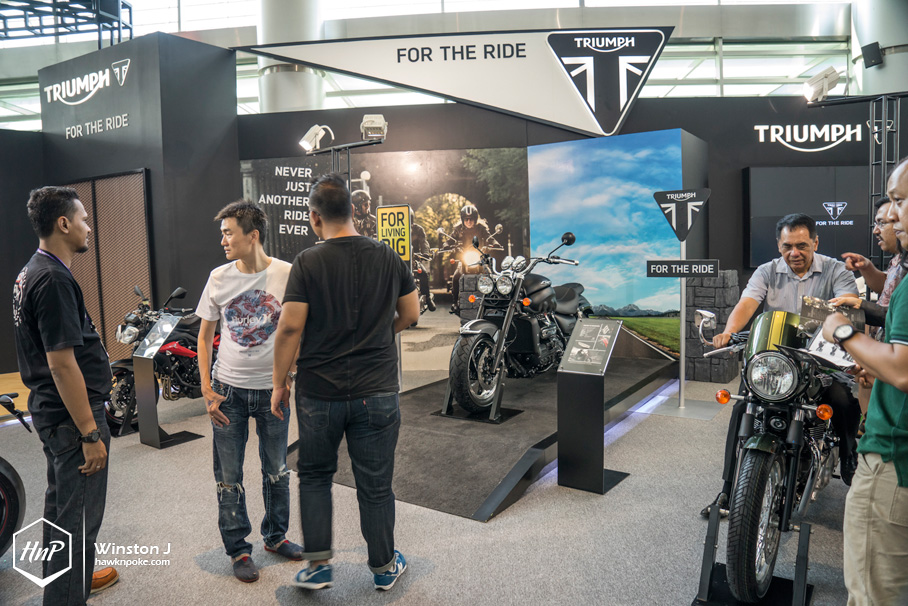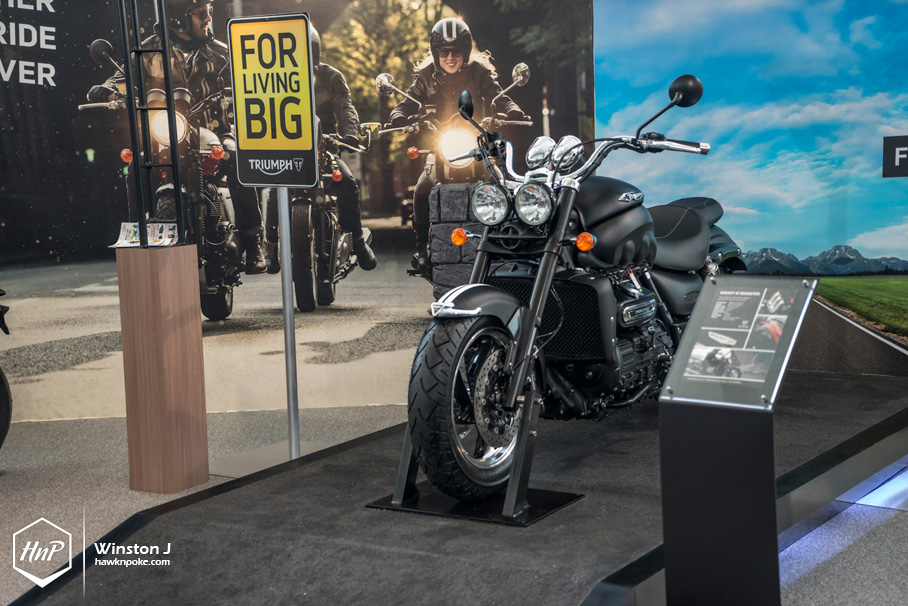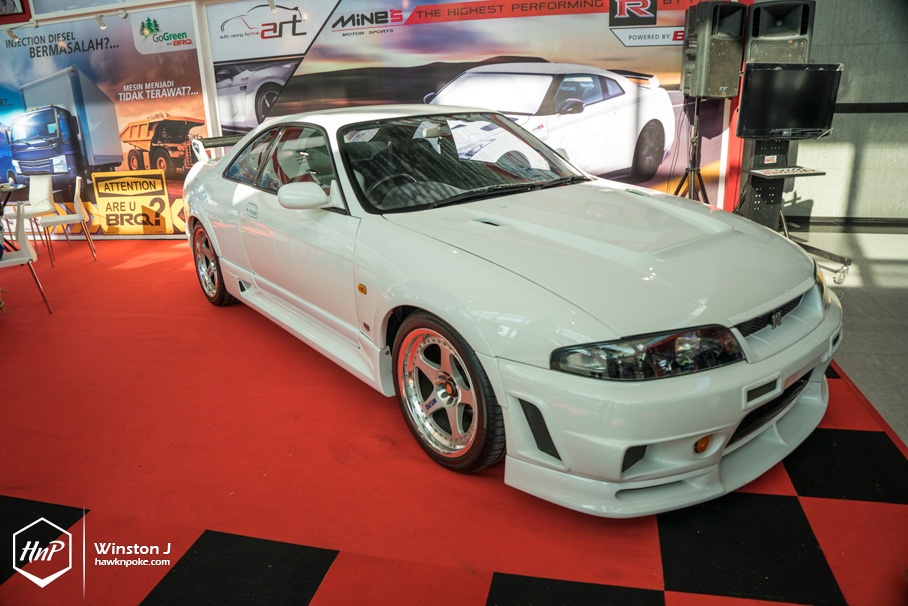 Additional Infos
Photography by:
Winston J
Mobile: +6281932092426
Email: winston_jaury@hotmail.com