Unmistakable Vision // Bram's GT86 on BC Forged
It's the beginning of the year so let me share some interesting insights with you. Close your eyes for a minute. Time travel yourself five years into the future. Imagine yourself driving along the highway.
What car will you be driving? Will you be cruising inside the ride of your dreams? A Ferrari? GT-R? RWB? Or will you still be stuck with the same-old car you've been wishing to upgrade. If it's the Ferrari, then you'd better start planning your way on how to attain those higher incomes you need to earn. Most car lovers undoubtedly have dreamt of owning supercars at one point in their life, but only a few have really planned and worked their way up to achieve that dream. So stop dreaming and start doing, it's the beginning of the year and you have hundreds of days to make your dream a reality.
PS. I know some people who started their business from zero and drove a supercar five years later. So it's possible.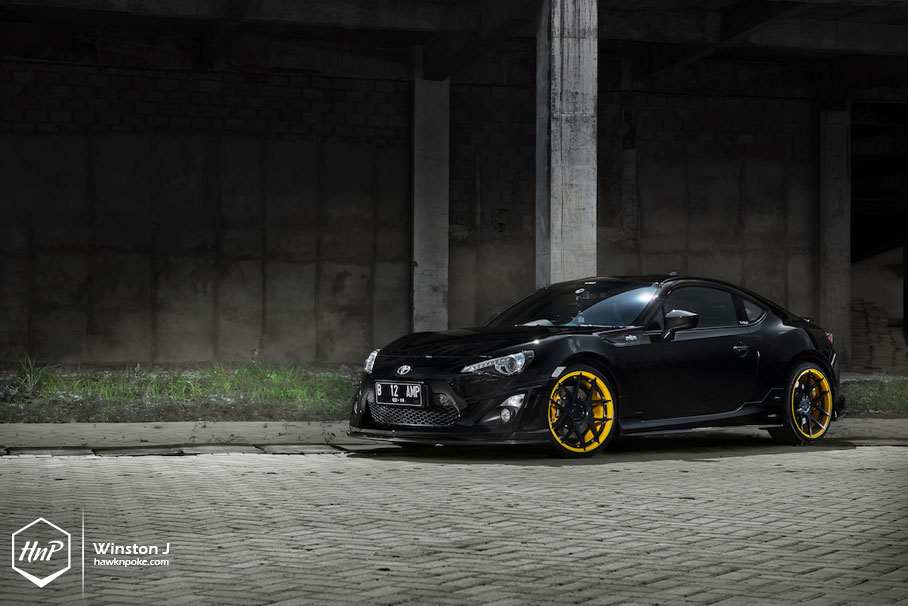 Meet Bram and his well-built GT86. A self-motivated entrepreneur with a strong passion for anything on wheels. Well except shopping carts I believe. Anyway. Bram has always been passionate towards bikes, big bikes and performance cars. He started his business as an authorized Dynojet tuner several years ago. For those unfamiliar, Dynojet is a US company specialized in aftermarket tunes and dyno machines. So not only do they tune engines, but they also provide the machines to measure the outputs of those tunes. Bram, for one, is Indonesia's authorized tuner for the company.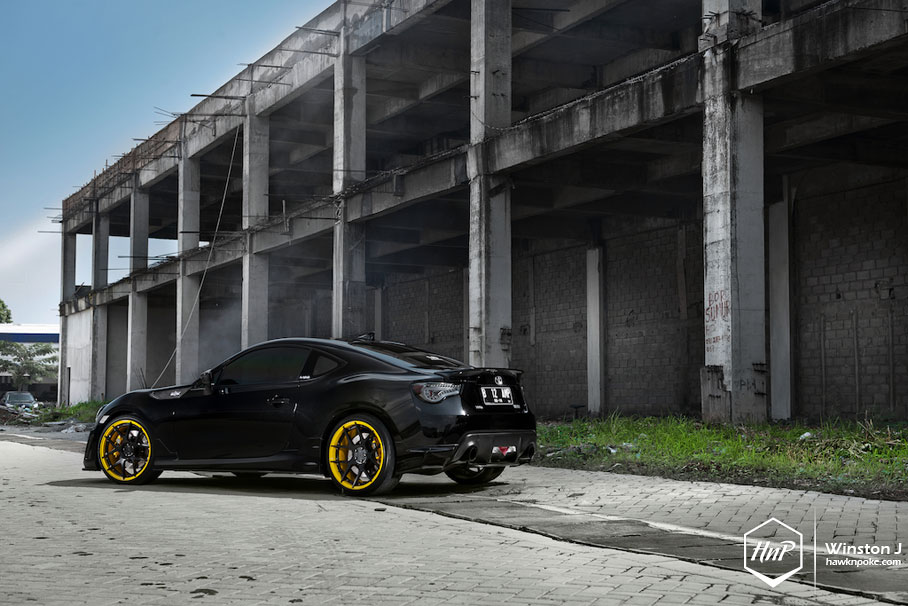 Started his business from zero; and now being able to purchase and tune his own ride with those hard earned fortunes has been a great satisfaction for Bram. Being one of the most affordable sportscar in the market, the GT86 immediately became Bram's platform of choice to explore the world of performance cars. He's been working with a lot of bikes and sports bikes through Dynojet, but this is his first time tinkering with Toyota's highly modifiable platform.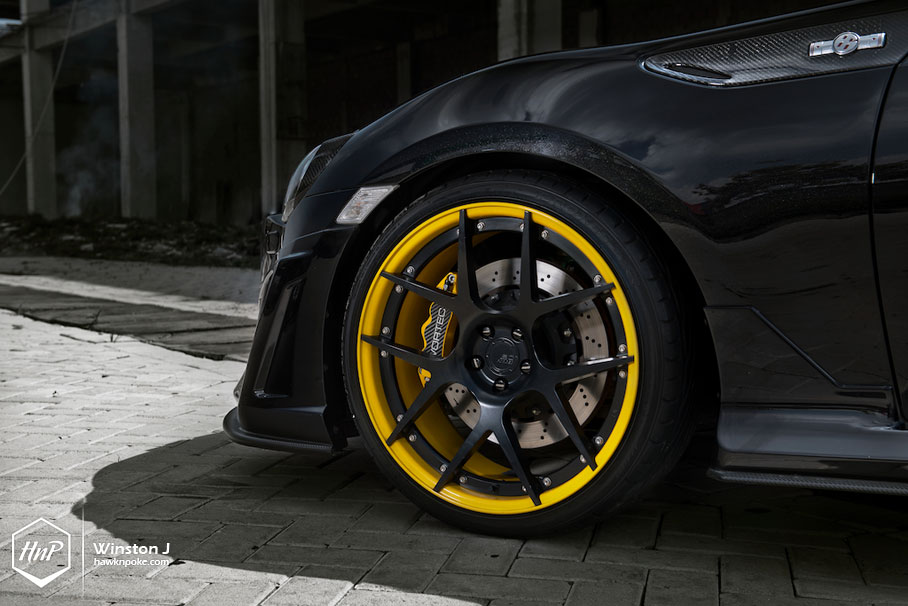 Despite his background in engine tunes, he's never been a fan of heavily modified cars. Perhaps it's the reliability or daily drivability issues. So for the GT86, Bram simply focused on light performance upgrades that would make his daily trips much more enjoyable, and with a lot of style while doing so.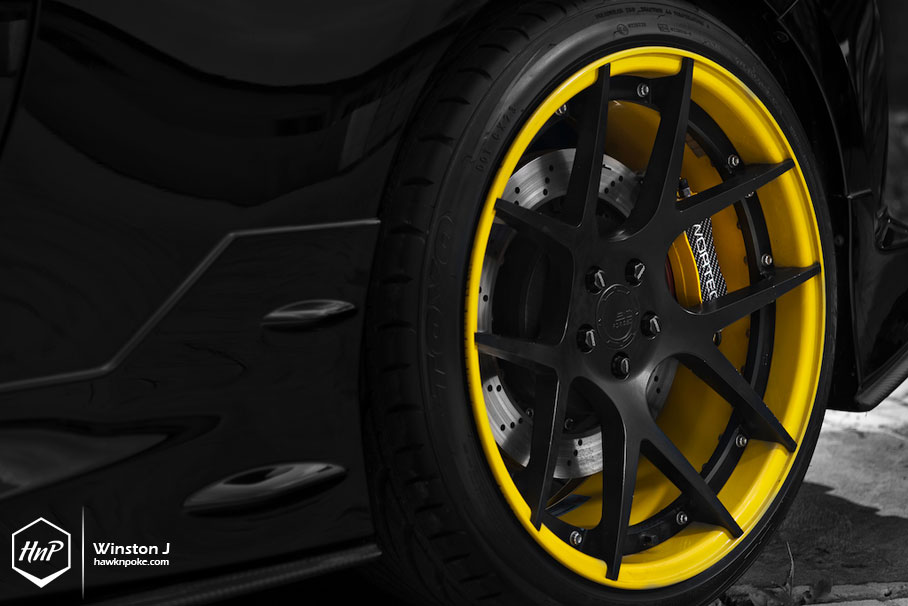 Wheels-wise he has opted for a set of 19″ BC Forged wheels and complimented by a pair of 6-pot Wortec big brake kit. Part aesthetics and mostly functional, these upgrades indicate Bram's strong passion for the world of performance.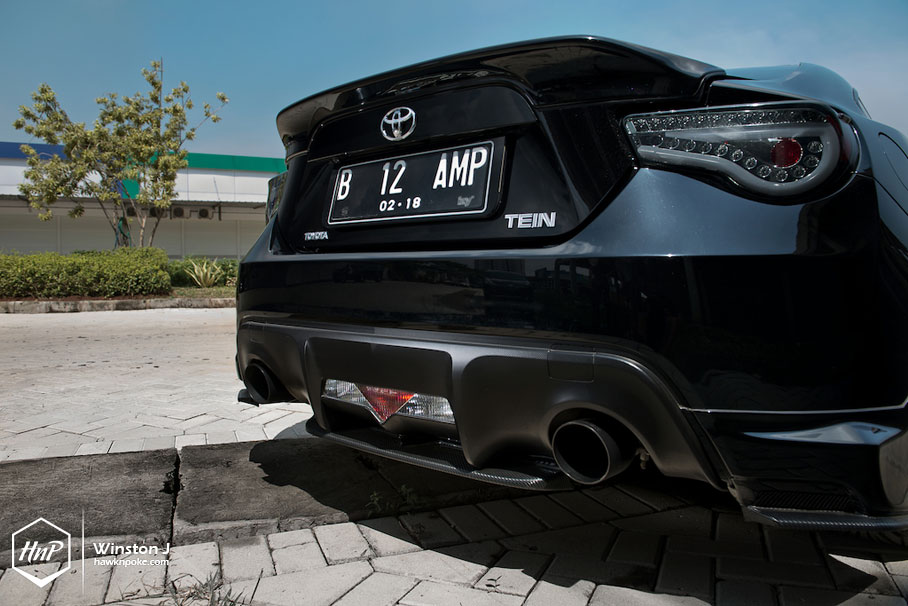 Exterior-wise Bram chose to cherry-pick Wald, TRD and carbon fiber parts to enhance the 86's aggressive looks. Coupled with the Valenti lights and Scorpion exhaust, the rears of his boxer hero is surely aggressive enough to turn heads away from European coupes parked nearby (Bram's real-life experience ;p).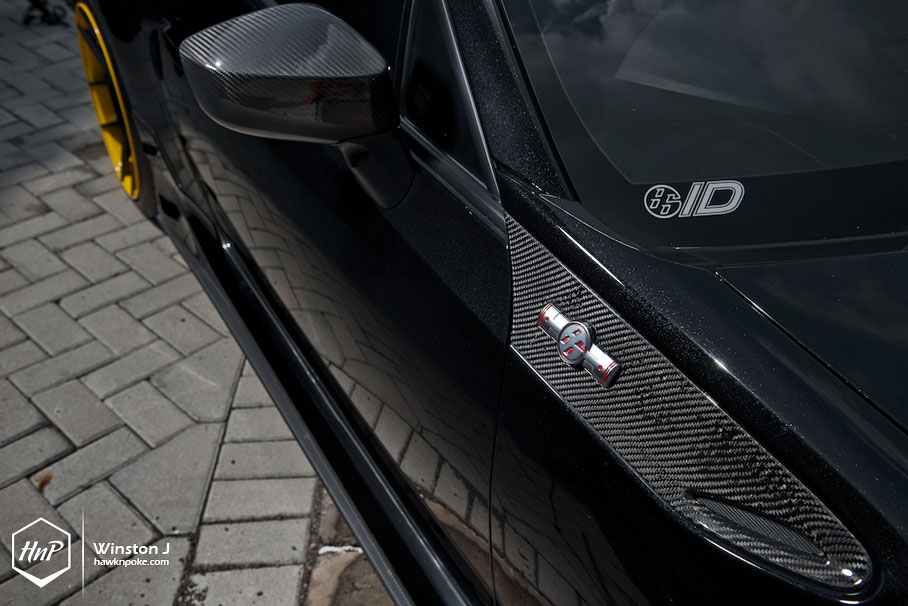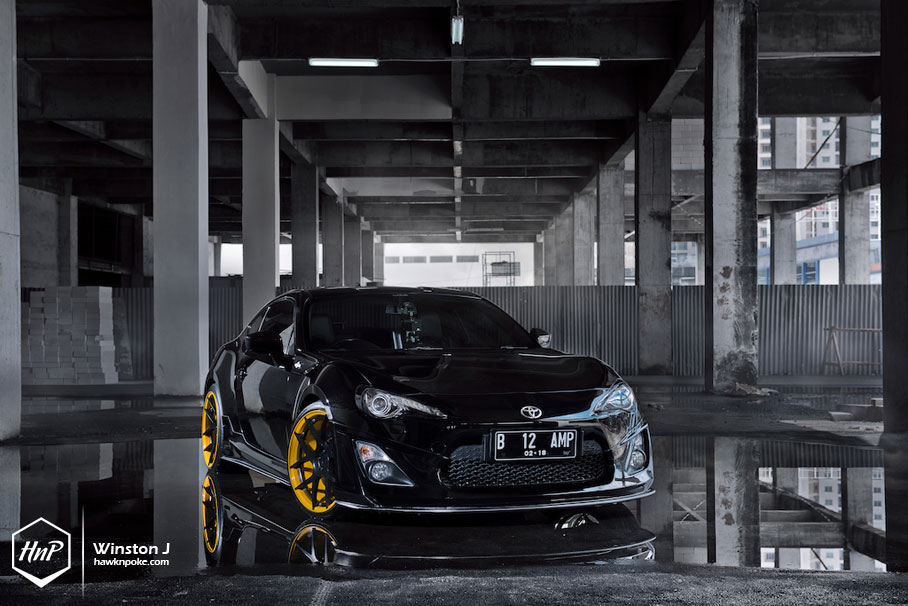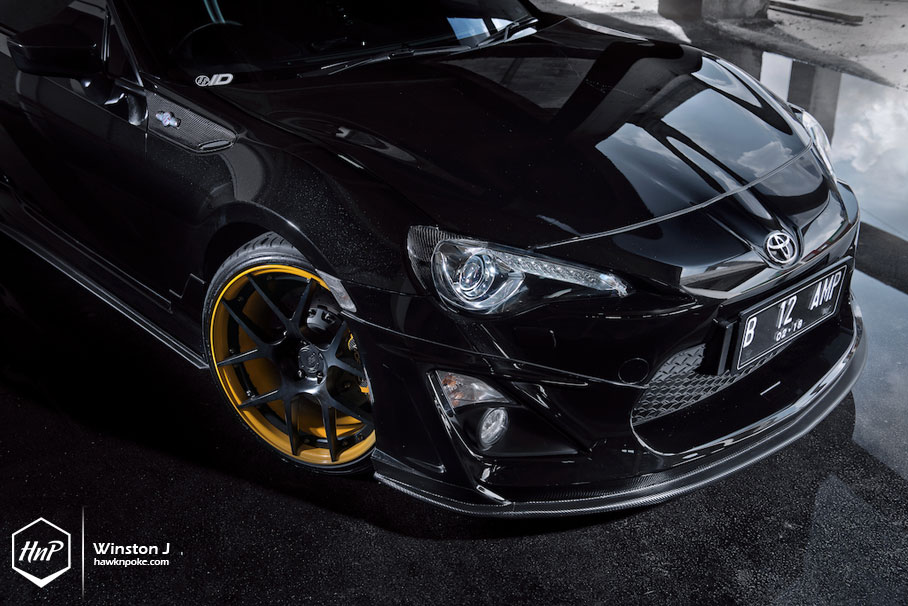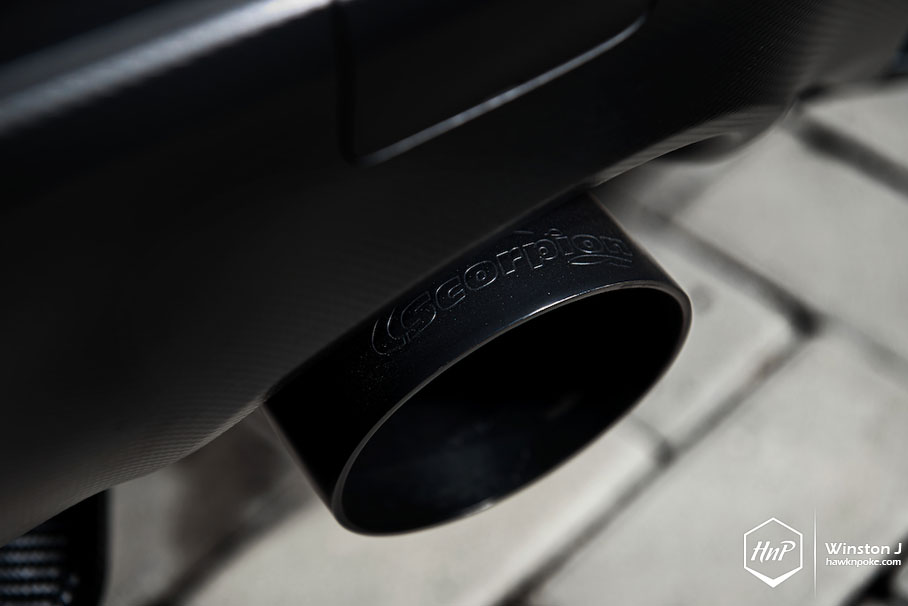 But all these exterior and footworks areas are simply the 'icing on top' for Bram's 86 build. As a lot of the things that excite us lay underneath the bonnet.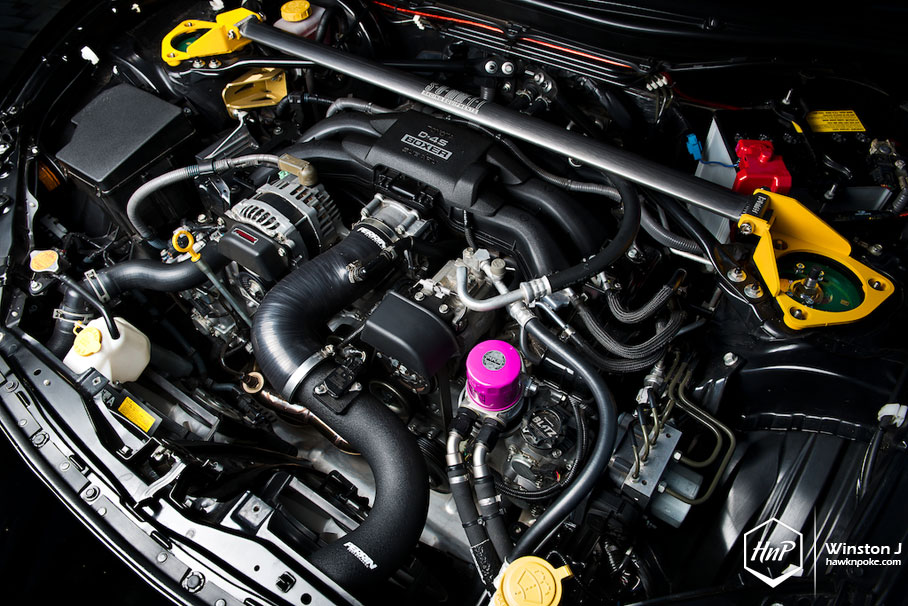 Not wanting to go towards the forced-induction approach that a lot of 86 owners are aiming these days, Bram focused on the N/A methods. And among those parts he has installed, our favorite is the JDL header depicted below.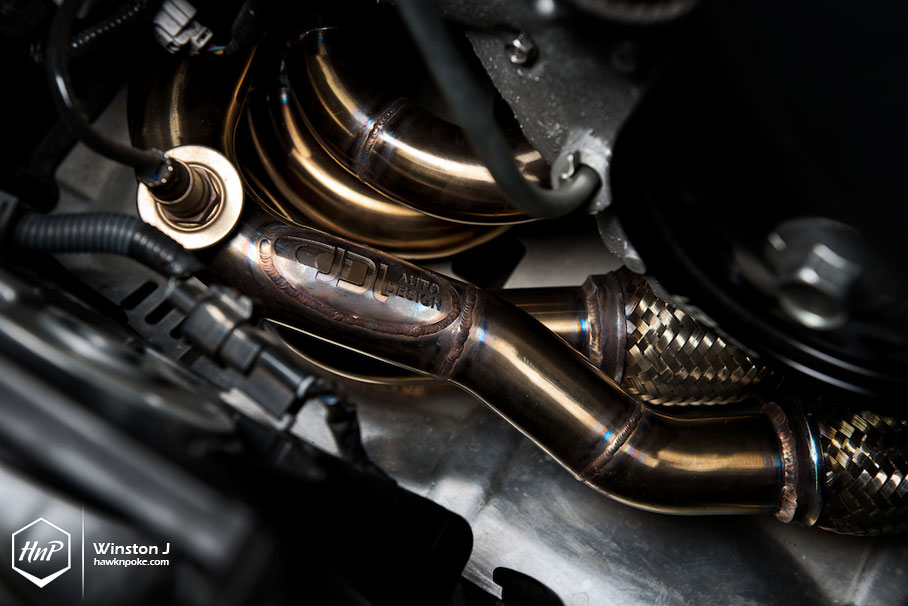 A marvelous piece of engineering, the header immediately transformed the "silent, two-door Corolla" into one serious-sounding performance coupe. Amplifying every rumbles that the boxer engine has, this is the way how every 86's should've left the factory.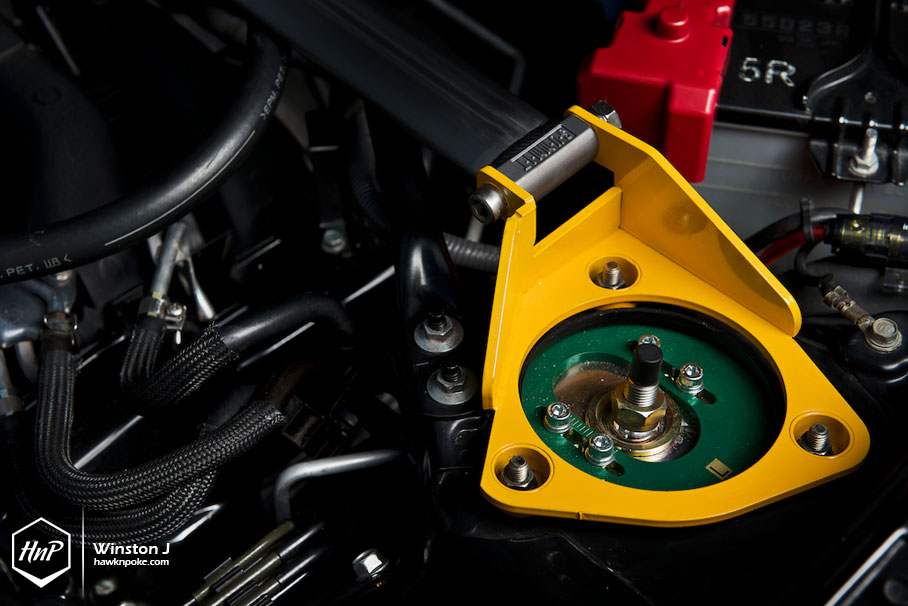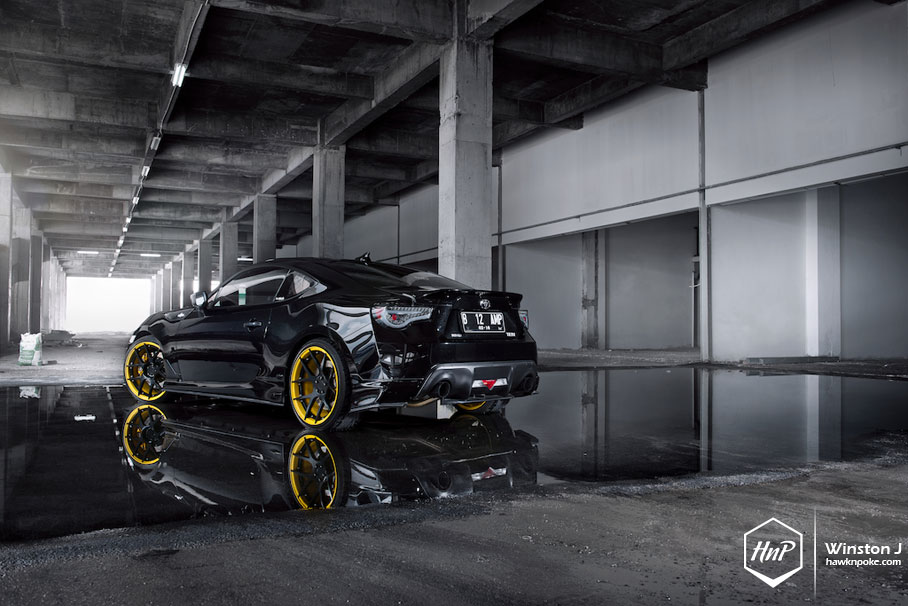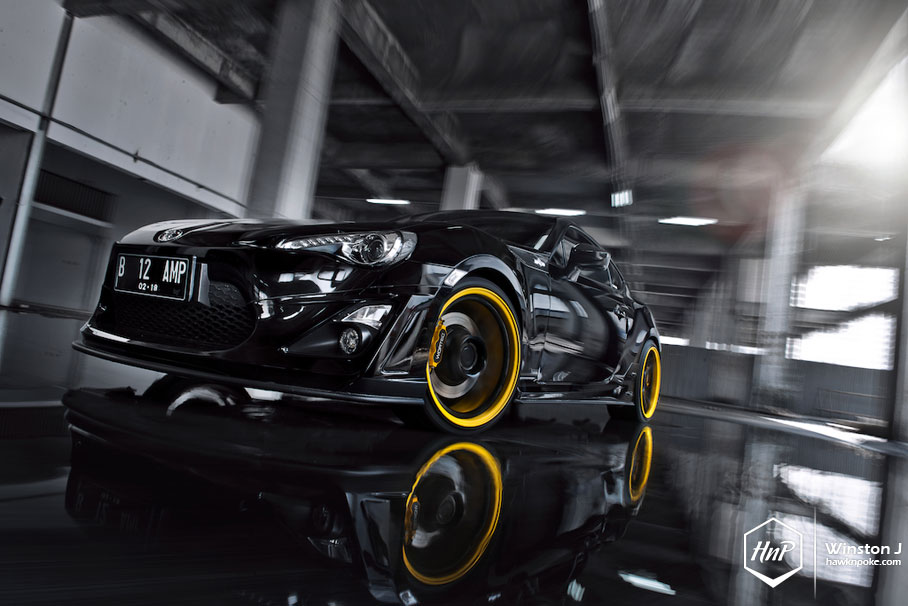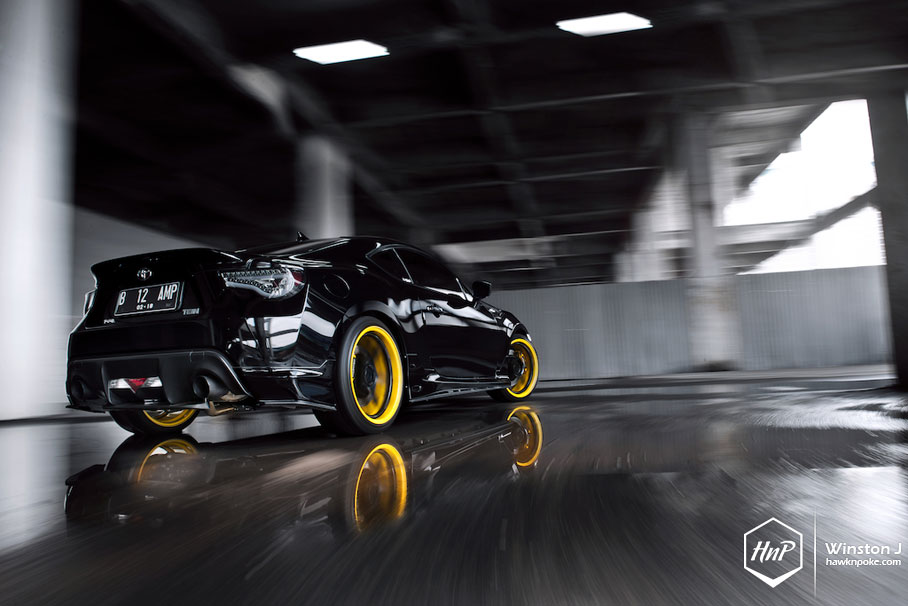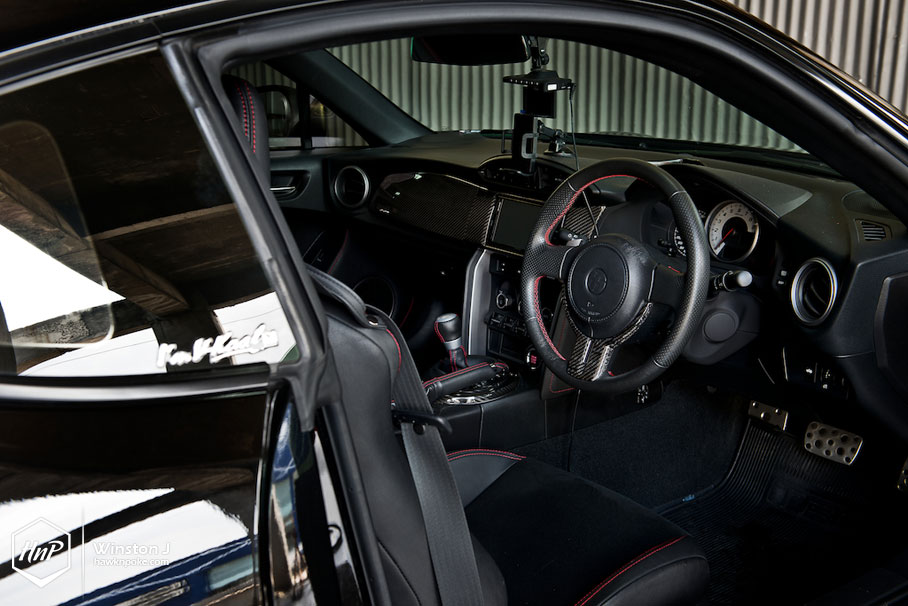 Interior-wise, Bram decided to add quite a few carbon touches to the sporty coupe's cabin. From dashboard trim to shifter to steering wheel inserts, these details added up to the 'performance look' that he's been trying to attain for the entire build.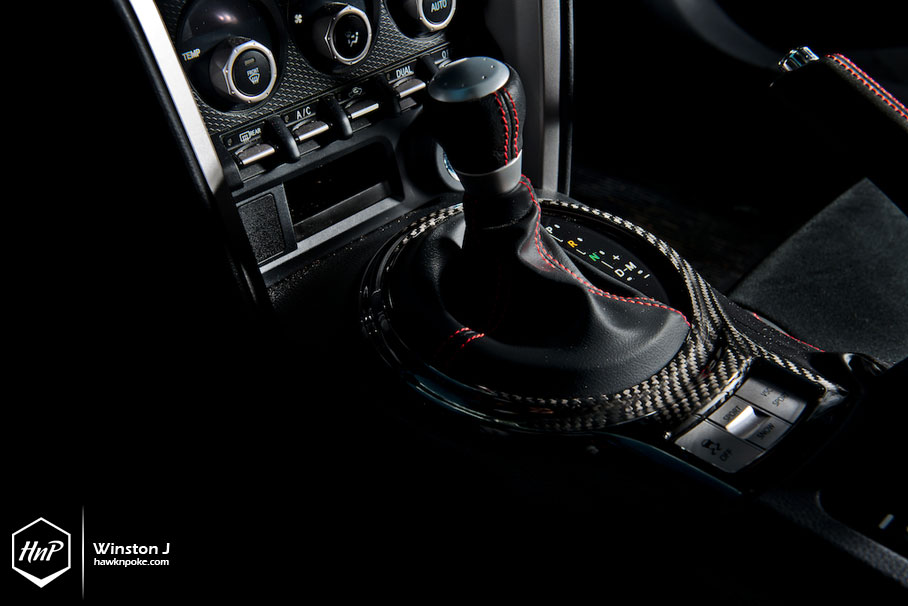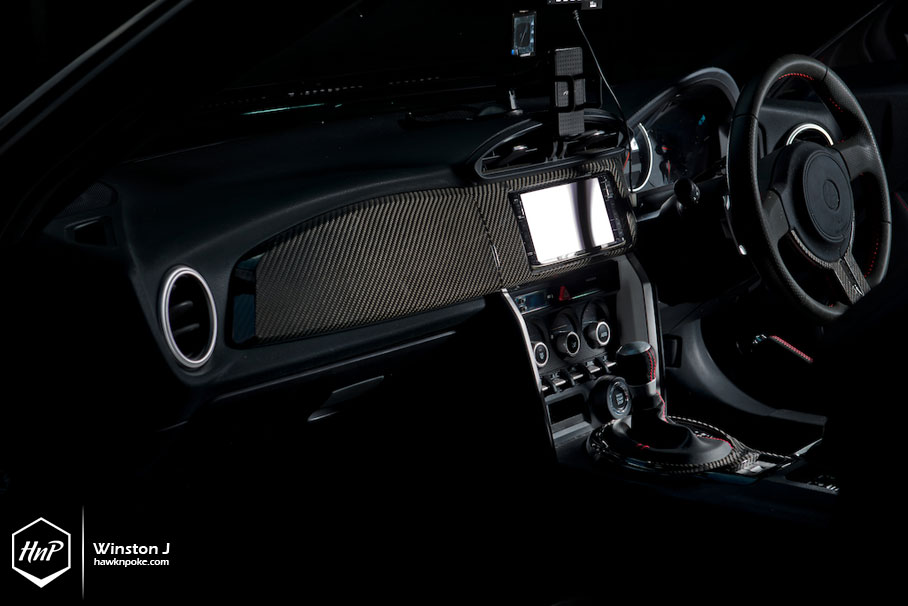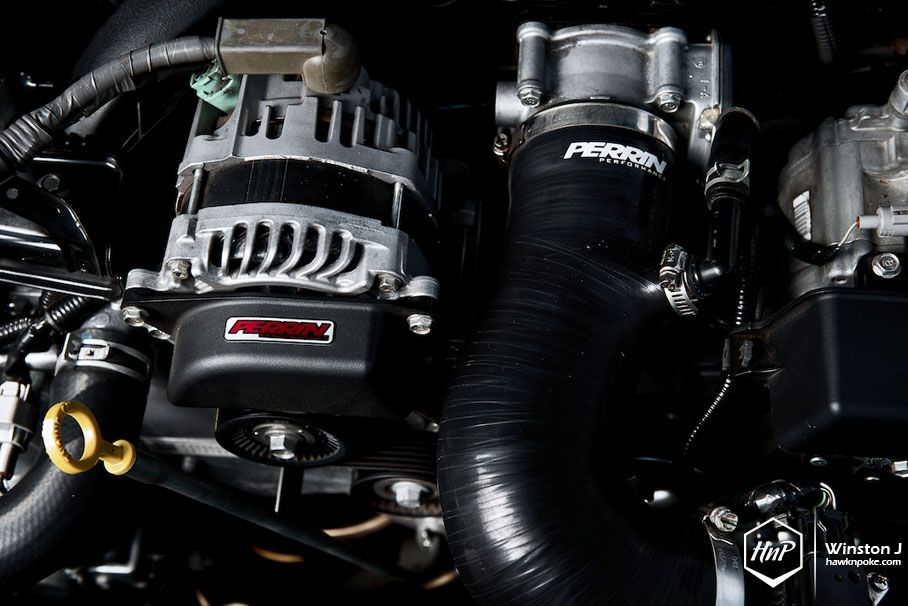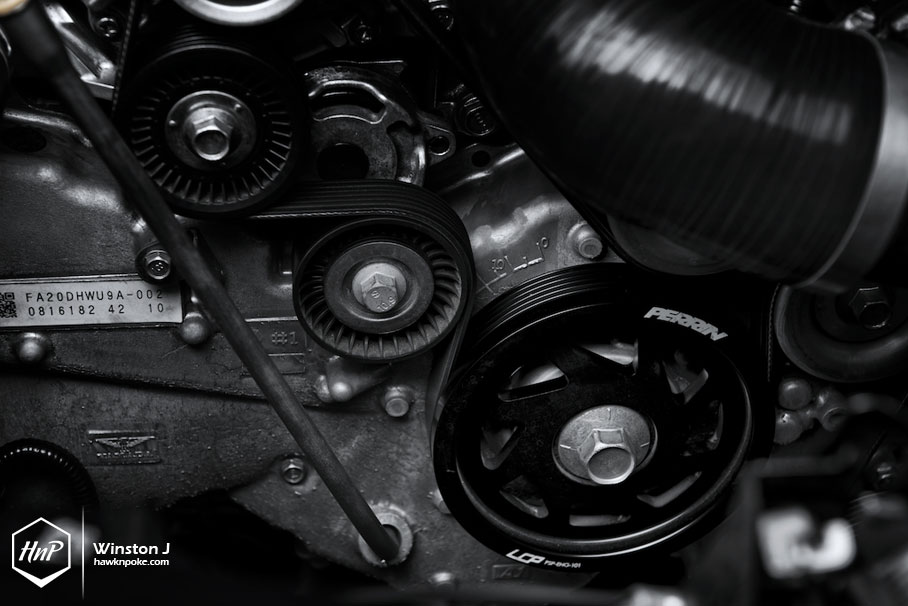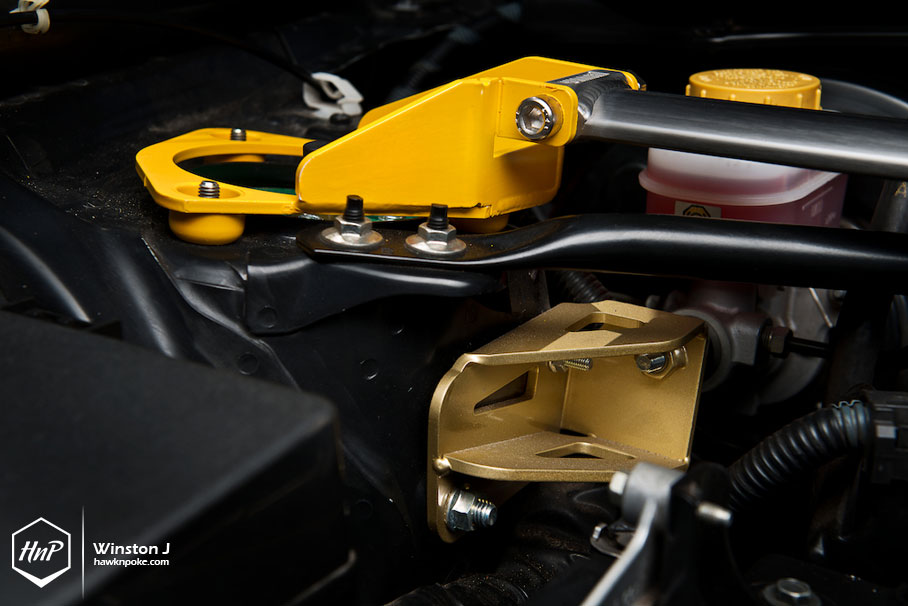 For now the GT86 is 95% the way Bram expected it to be. He won't be adding any major parts onto this build. But he has never stopped dreaming. For him the 86 is a stepping stone from which he'd start his performance-car journeys. The GT-R's and Porsche's have always been his dream rides and for sure he'll be planning and working his way up to owning those beasts someday.
Modification Specs
WHEELS
BC Forged HB05 19″x8.5-9.5
Toyo T1R tires
TEIN Streetflex with active EDFC
Summit strutbar
Wortec 340mm 6-pot
EXTERIOR
Carbon fiber eyelid
Carbon fiber side garnish
Carbon fiber mirror covers
Wald aero kit
TRD ducktail
Valenti tail light
INTERIOR
Carbon fiber dash cover
Carbon fiber shifter
Carbon fiber steering wheel inserts
ENGINE
Perrin cold air intake
Perrin silicone hose with sound delete
Perrin lightweight crank pulley
Perrin oil cooler kit
JDL Unequal length header
Scorpion overpipe and frontpipe
Scorpion catback system with black tips
HKS Oil filter
Blitz Oil cap
Autofactory 4.556 ratio final gear
BRZEdit Stage 3 flash tune by Sportisi Motorsport
Beatrush Master cylinder brace
RECOMMENDED OIL
TOP 1 Synthetic Oil
Additional Infos
Photography by:
Winston J
Mobile: +6281932092426
Email: winston_jaury@hotmail.com