Special Treats // MINI Cooper GP2 on OZ Racing
Meet the MINI John Cooper Works GP2. A seriously retuned MINI JCW inside, which has been wrapped with some quirky fun shells on the outside. A limited edition of only 2000 units worldwide, the GP2 has been designed as the missing link between the regular JCW and the MINI Challenge race car. It's the borderline of a production car and a race car. Rolling off the factory with OEM coilovers, 6-pot brakes, and Recaro seats, it's the undoubtedly circuit-fighter MINI.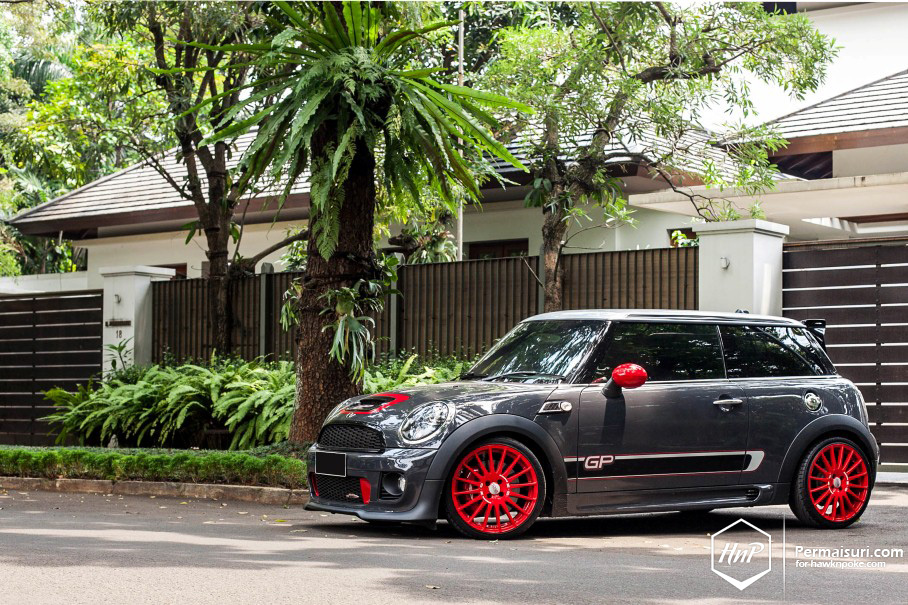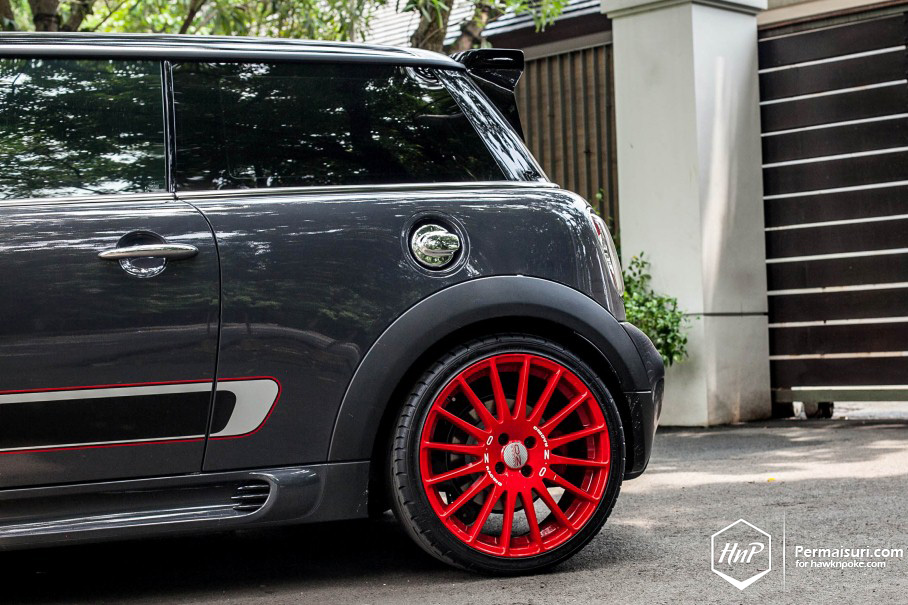 With a price tag nearing Rp 1b, it's not the MINI for the faint hearted. Deemed as the company's fastest production car to date, it takes a true collector and a MINI worshipper's obsession to choose the GP over other performance oriented cars out there (such as GTI and Type R).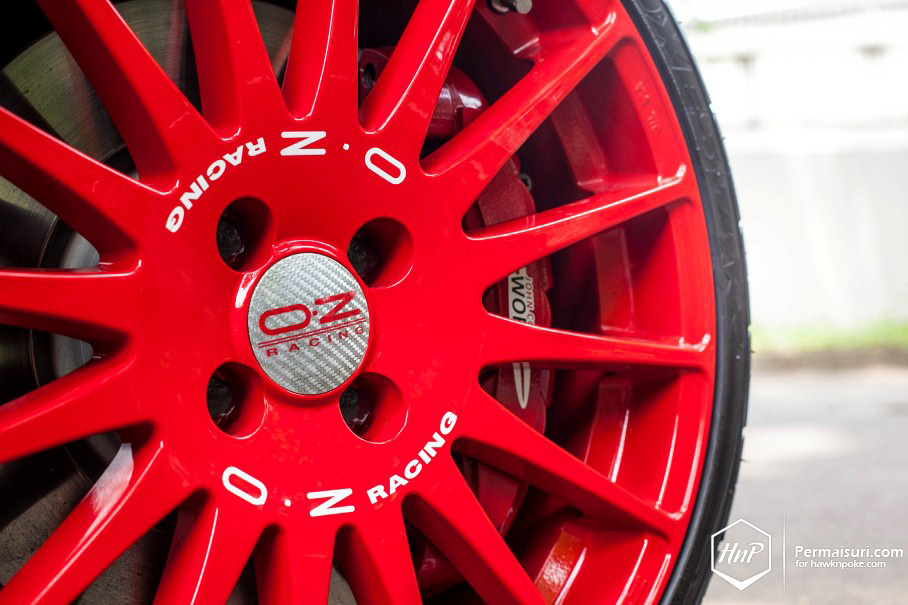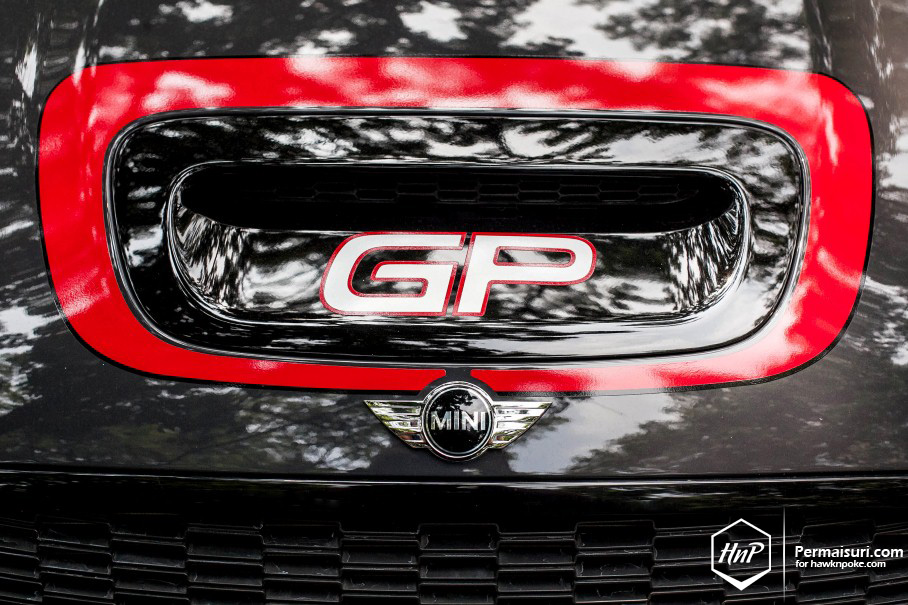 "Aposematism: when animals have sharply contrasting highlights to warn predators they're not to be trifled with. Wasps have yellow stripes. Coral snakes have contrasting bands. The John Cooper Works GP has red mirror caps, brake ducts and signature badging." (MINI USA, 2014)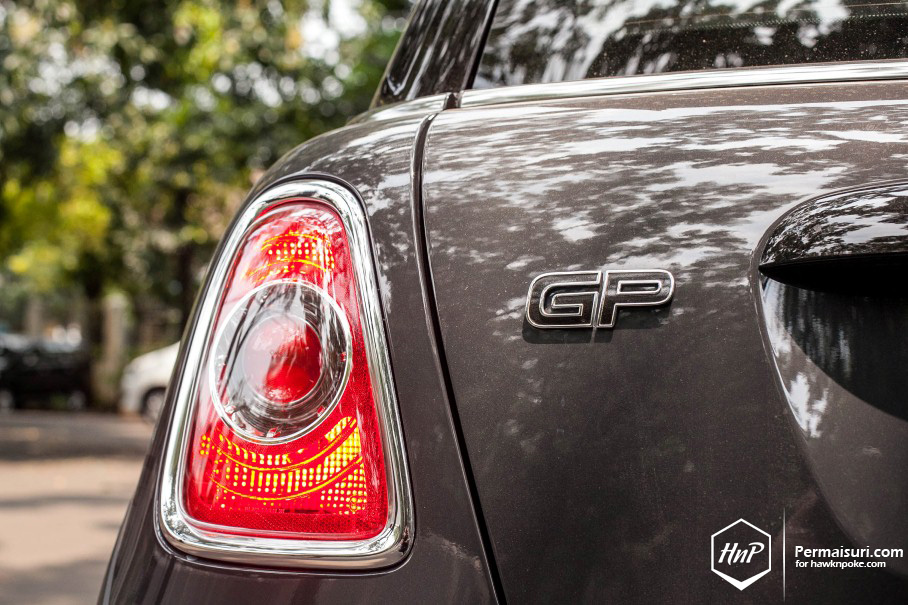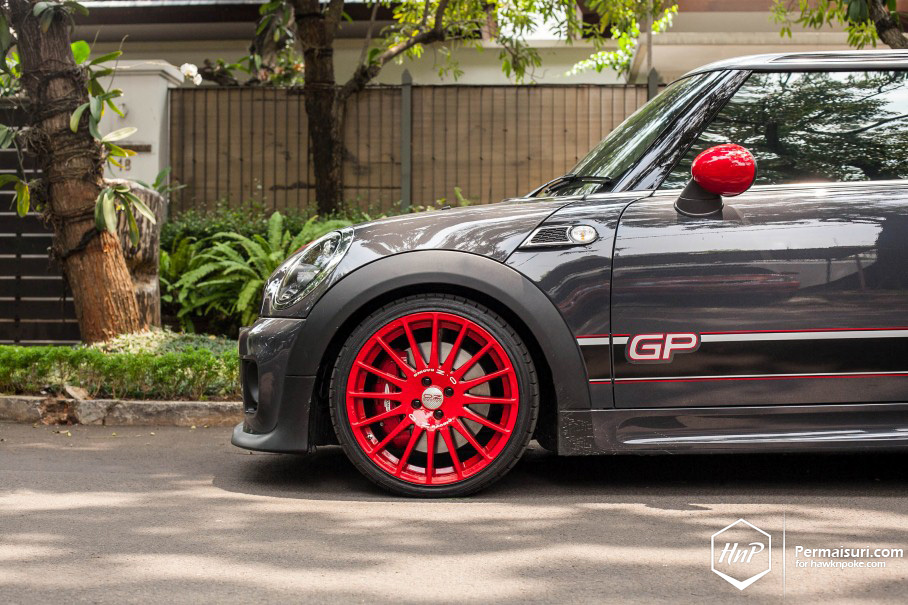 What I have today is an even more individualized GP2 than the other 1999 units worldwide. It's been dressed up by Permaisuri with this patriotic set of OZ Racing Indonesia limited edition. Easily indicated by their red finishing and white letterings, these are the perfect color combination to represent our nation.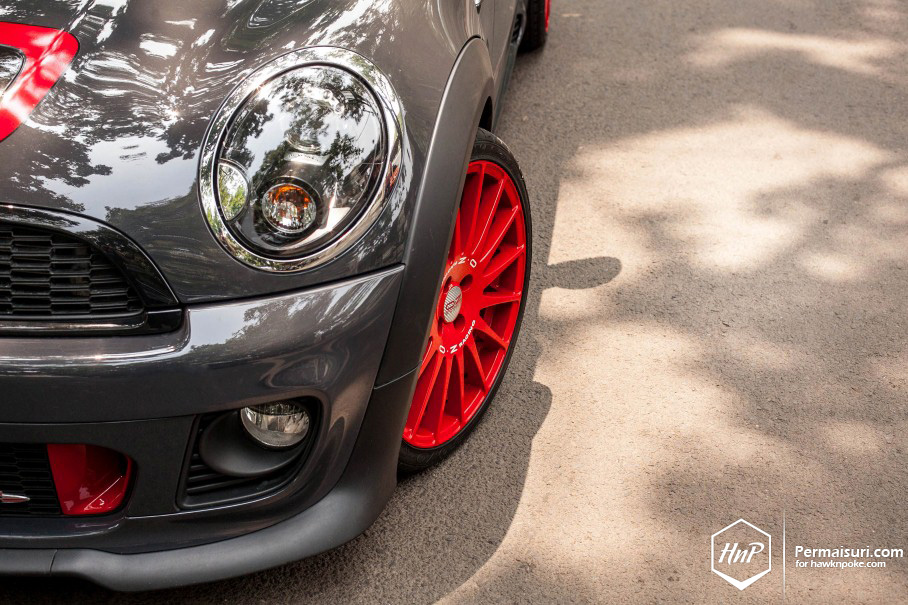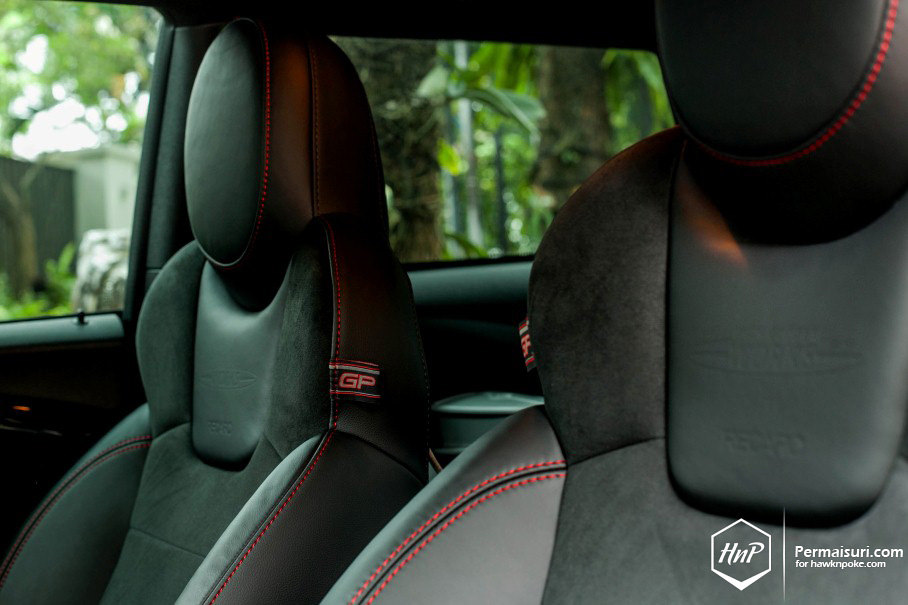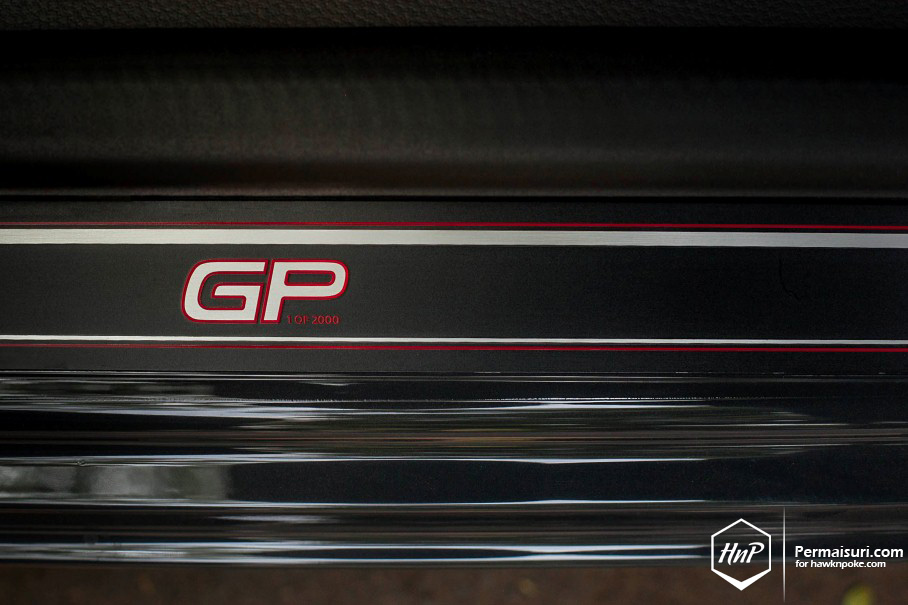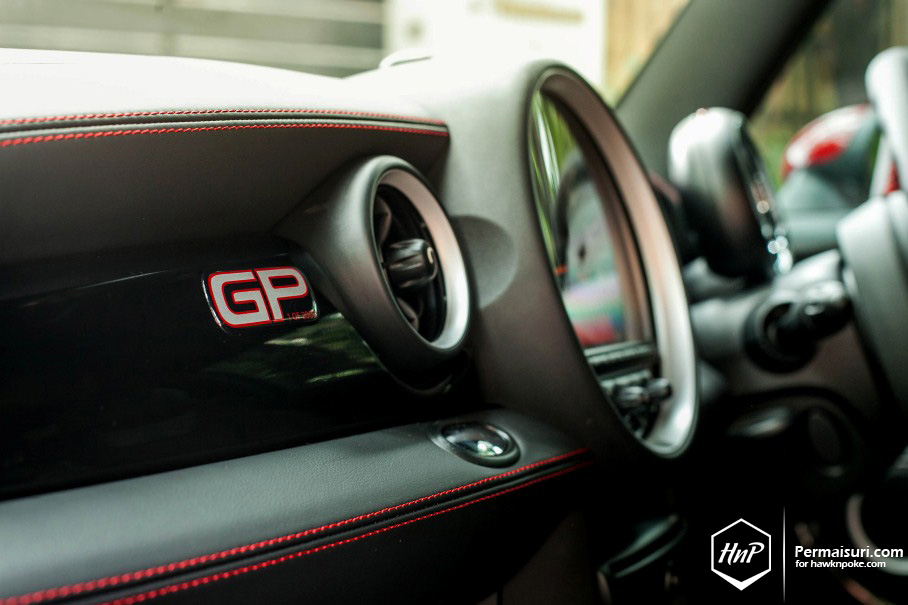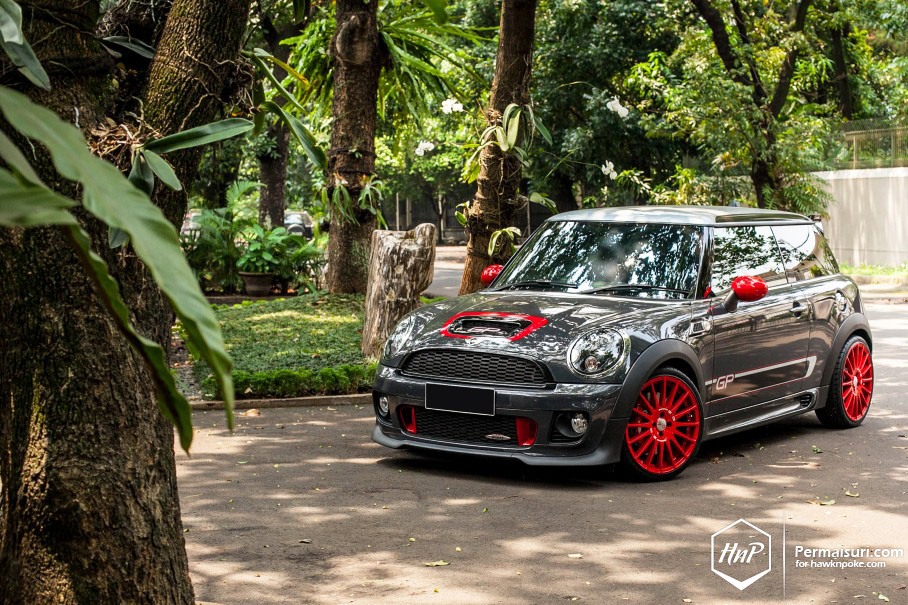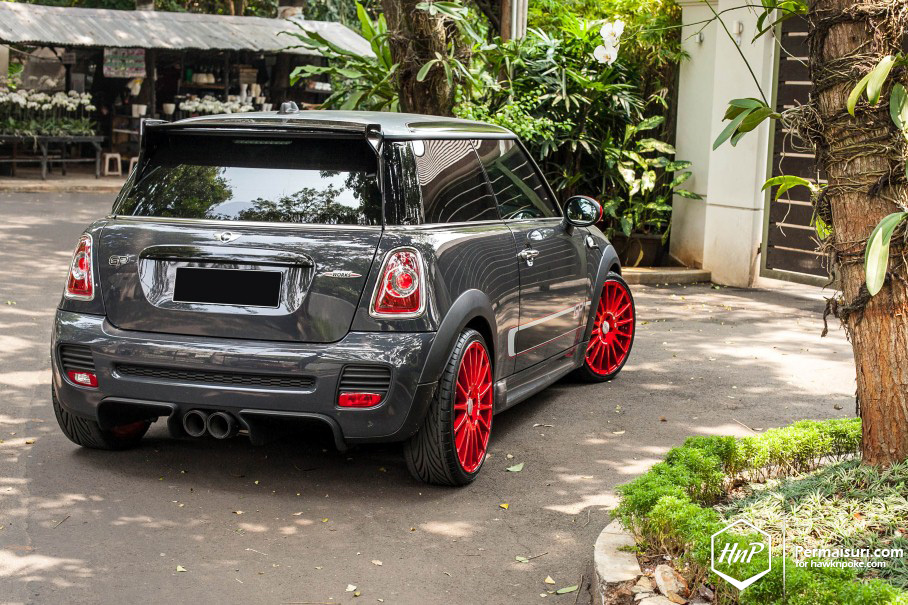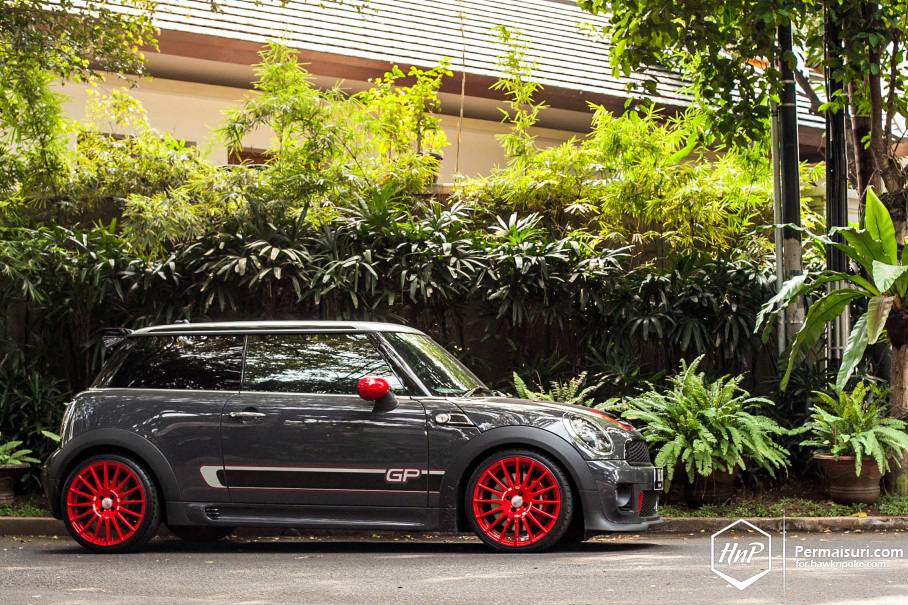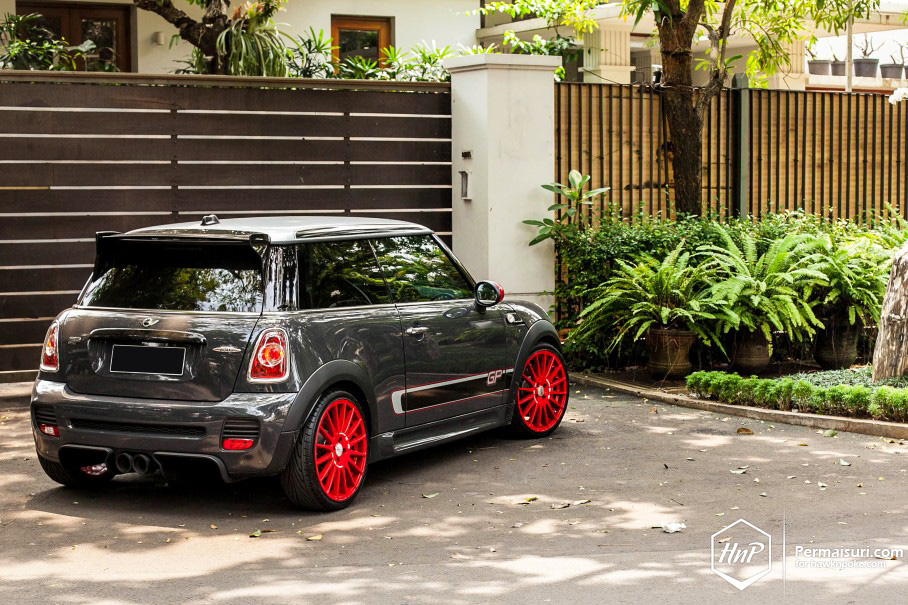 Modification Specs
OZ Superturismo GT Indonesia Edition 18″ (Only 9set limited edition)
Toyo T1R 215/35/18
Akrapovic tailpipes
Recommended Oil
TOP 1 Synthetic Oil
Additional Infos
Dressed up by:
Permaisuri