Modestly Astonishing // Team Agentz Nick's GTI on SSR
Let me start off today's article with a rather strong perspective towards the local Indonesian car scene: there're still way too many pretentious people with pretentious car builds out there. Seriously, our car culture should've been more matured by now. Stop putting oversized aeros to your underpowered rides (it'll only slow you down even more, trust me). Stop putting all those wannabe badges onto the trunks (I met an Isuzu Panther with Alphard badges the other day, for real). Stop wearing fake aftermarket products. Get real; respect the engineers and designers that have designed those parts and buy some proper quality items for your ride.
Okay, personal perspectives aside, let's now get down onto today's subject: Nick's 0% pretentious, 100% awesome GTI build. Humble yet astonishingly attractive. Straight from Sydney with pictures captured by Daniel Karjadi of OFIM.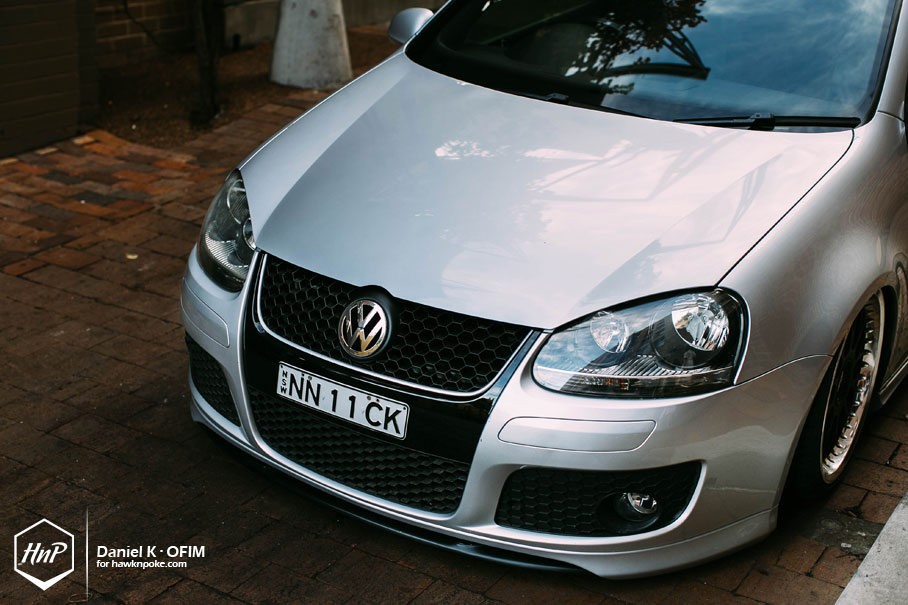 An Indonesian currently living in Sydney, whose previous rides are all BMW's (bagged E46 on Hamann PG-1, static low E90 on Equips and BBS RS'd E30), it became a curious case for us as to why would Nick have chosen the Volkswagen. Truths be told, deep down it has always been Nick's intention to own and modify a turbocharged vehicle. With superior hothatch practicality and worldwide-praised 2.0L engine, the GTI easily came down as his Euro of choice when the opportunity came up.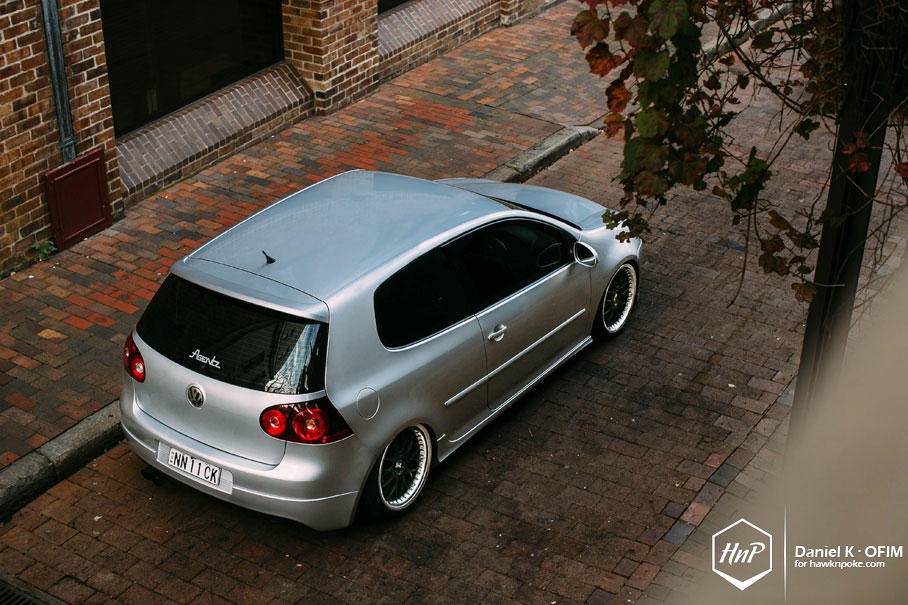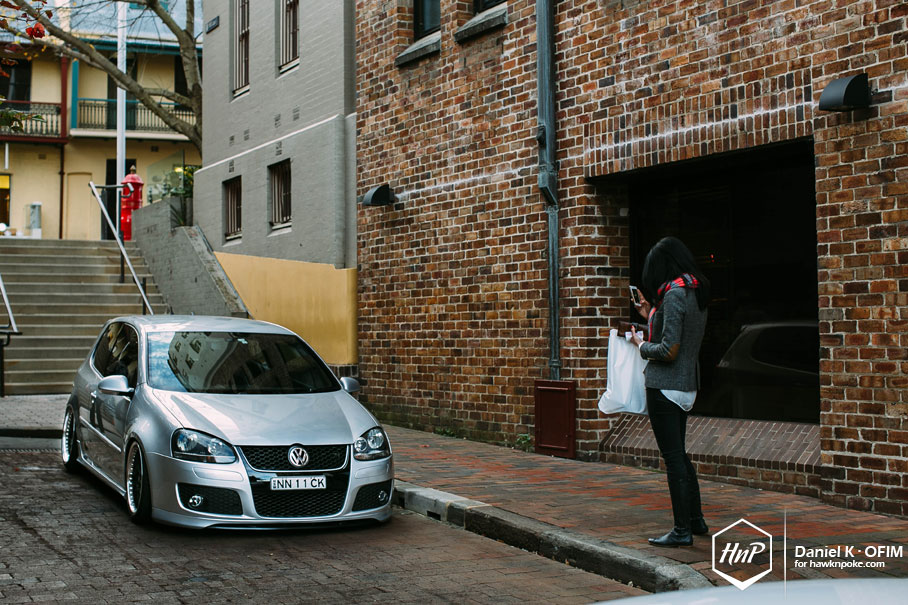 I love the fact that a lot of Euro builds out there overseas are surrounded by the idea of pure simplicity. "Less is more," they say. This is also the case with Nick's build. Gone are the GTI badges and also the GTI red trims along with it. All cleaned up to attain this monochromatic look currently Nick has established onto the ride. From the GTI's humble silvery hue to the SSR wheels' polished lips, all these modesty brought out an easy-to-the-eyes-yet-so-attractive state of seduction.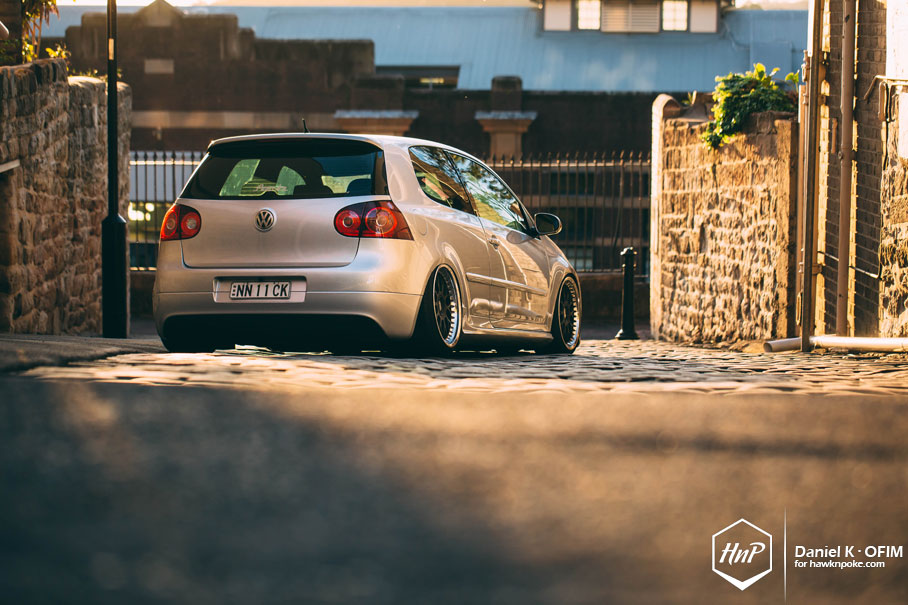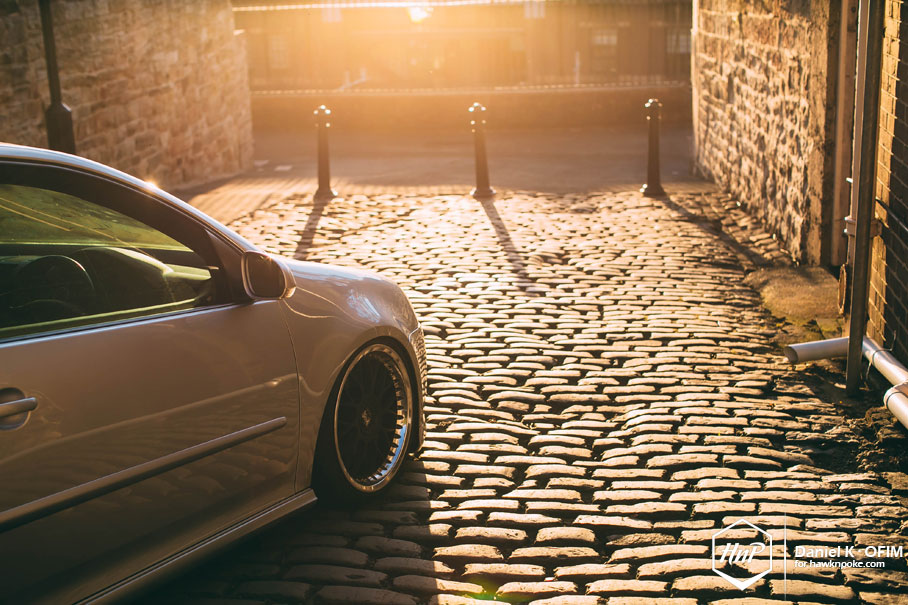 Throughout Nick's past car builds, he has always stayed true to the aggressively-lowered stance and gorgeously wide wheels combo. He started his journey with an air bagged BMW E46, moved on to a staticly lowered E90 and E30 along the way, and came back to an air suspension setup with the GTI. Currently in the fifth month of ownership, already has the GTI been through several parts-changes throughout the build. What was originally a static coilover setup with Work VS-XX wheels, the entire footworks has recently been replaced by the AirLift suspension system and SSR Varden Sport Schwarz combo.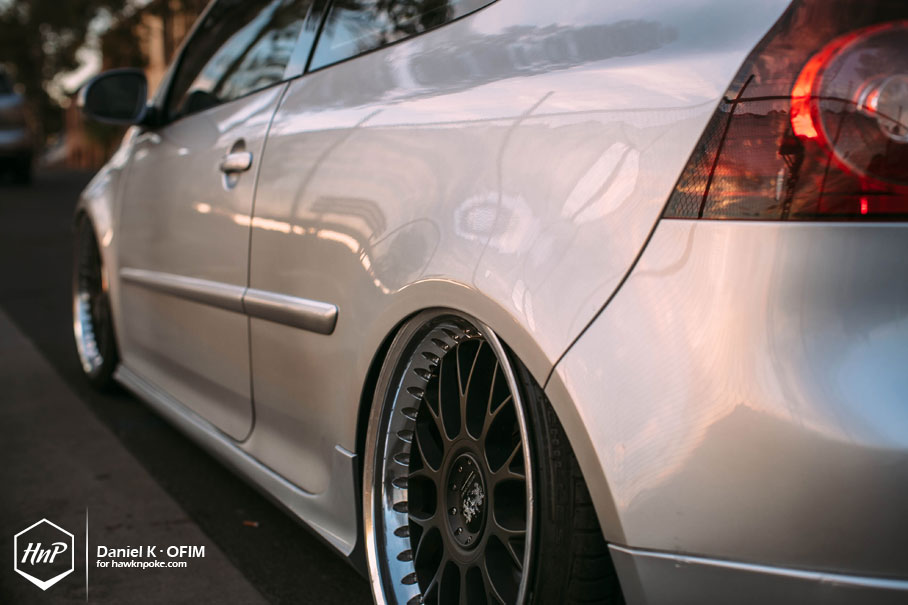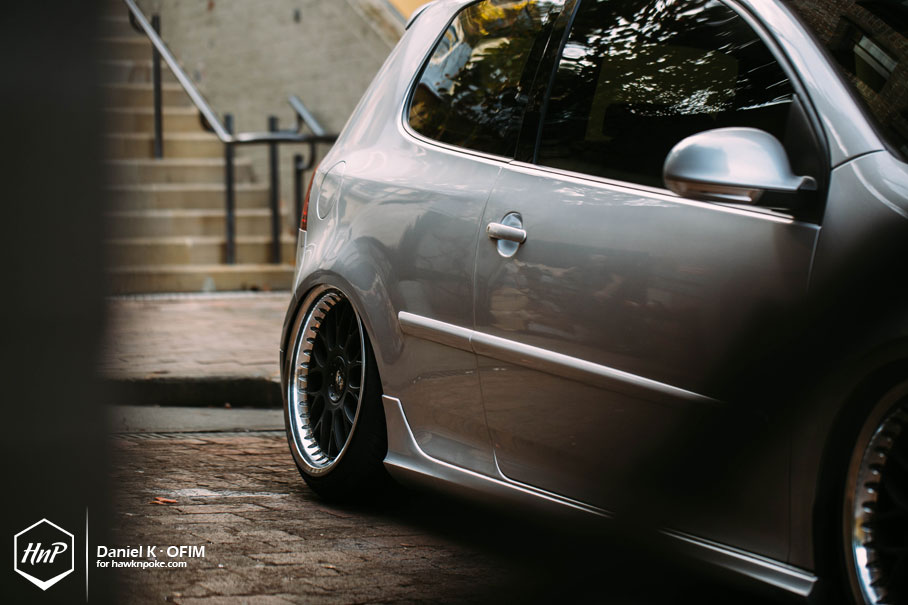 What's next? Having previously driven plenty of N/A BMW's before, Nick wanted to explore the GTI's turbo engine even further by venturing into the Stage 2 tunes. That means upgrading the current Stage 1 GIAC into Stage 2 ECU flash, accompanied by downpipe and exhaust upgrades. Also in his list is a plan to find a new set of wheels and the installation of Recaro seats for the interior.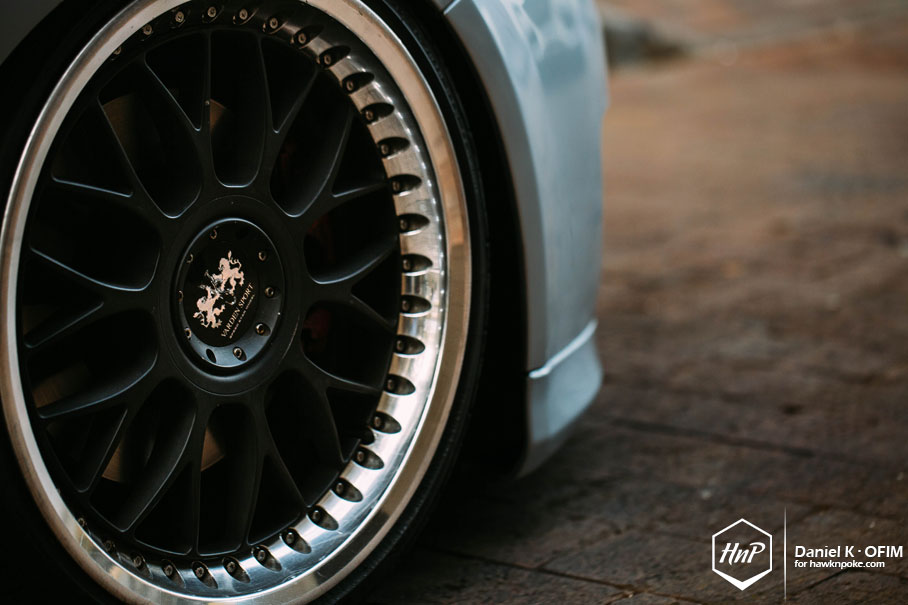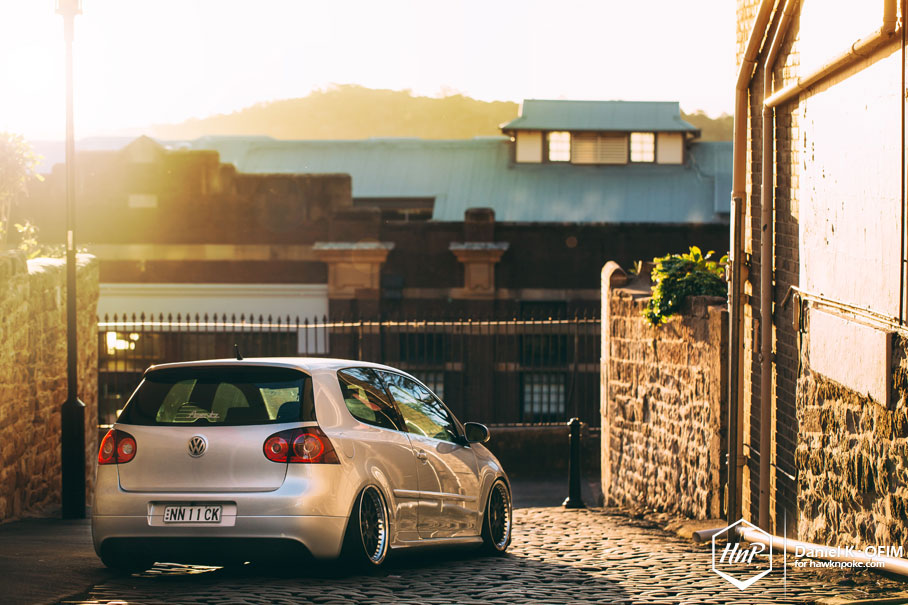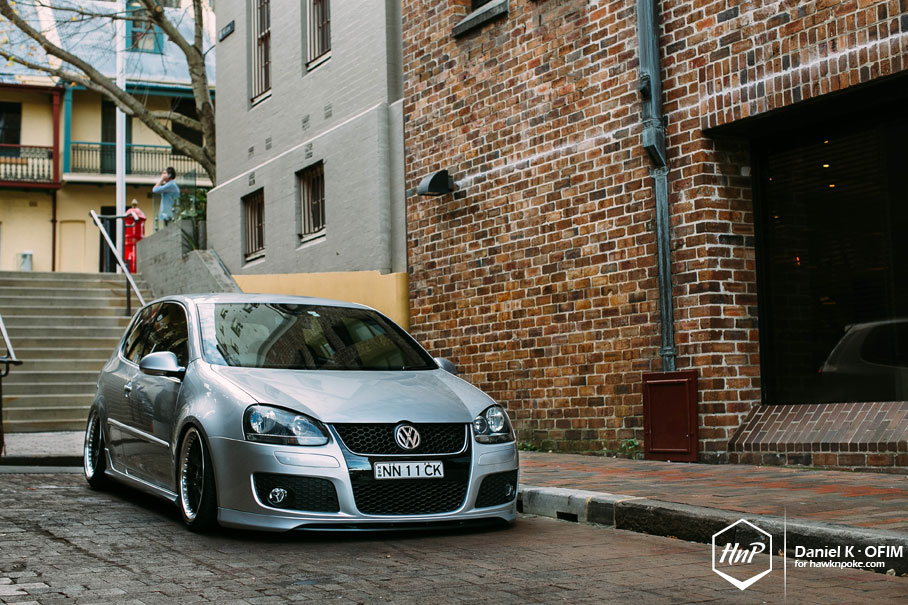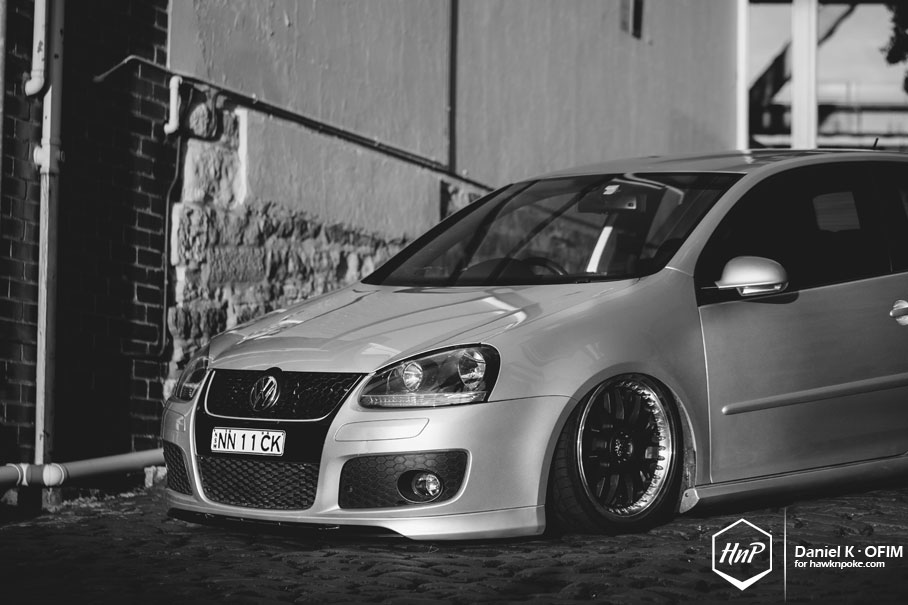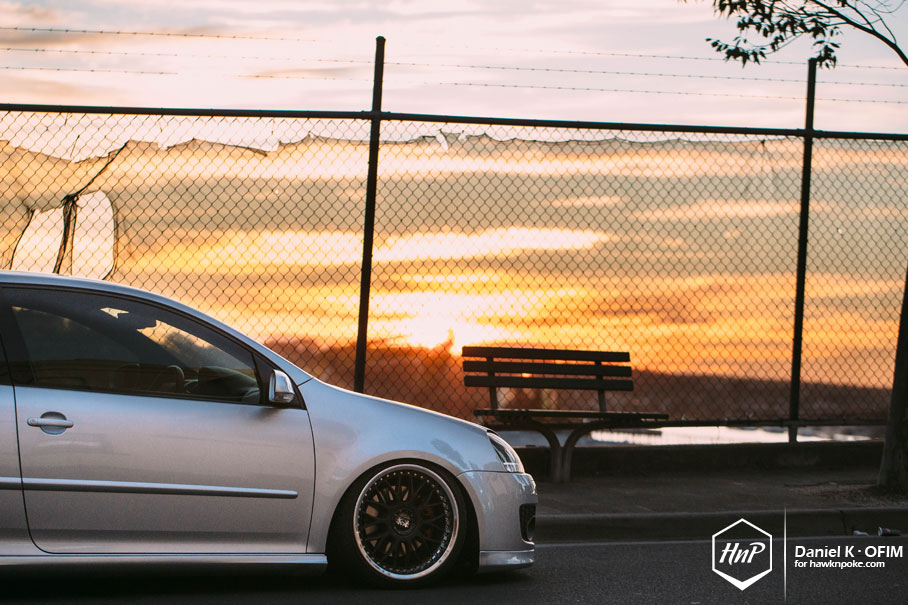 Modification Specs
ENGINE ETC
GIAC Stage 1 Performance Tune
Forge Cold Air Induction Kit
Tyrol Sport DeadSet Rigid Subframe Collar Kit
BSH PCV Revamp
BSH Pendulum Mount
Whiteline Anti-lift kit
ECS Suspension Refresh Kit
Black Forest Industries Side Engine and Transmission Mounts
New South Steering Column Boost Gauge
EXTERIOR
OEM R32 tail lights
Colour Coded Rear Valence, Sideskirts, and Votex front lip
De-badged GTI front and rear
ARK Design Catback exhaust
WHEELS ETC
AirLift Air Suspension – Slam Series Front and Rear bags with AutoPilot V2 Digital Management
SSR Varden Sport Schwarz 18×8.5 ET40 and 18×9.5 ET40
AUDIO
Pioneer AVH-X5550BT Double Din head unit
Kicker RS60.2 Component Speakers
JL Audio XD700/5 Amplifier
Pioneer TS-WX03 Subwoofer
Recommended Oil
TOP 1 Synthetic Oil
Additional Infos
Photography by:
Daniel Jason Karjadi
Sydney, Australia
Website: OFIM
Instagram: @dkarjadi