#SOTRENDY // Sebastian's Infiniti G37 on Vossen
Multiple continents. Hundreds of countries. Millions of enthusiasts. Now united by one same passion for everything automotive. Always updated. Always fresh. That's exactly what's been happening to the automotive scenes these days. The internet has enabled each and every corner of the world to share the different trends and styles happening locally to the world, in real-time. What's new in a local car meet can immediately be viewed by millions of viewers worldwide. Inspiring others and creating trends ever so quickly. All thanks to instagram, facebook, blogs and the techs. This is the new automotive world. What a #SOTRENDY world.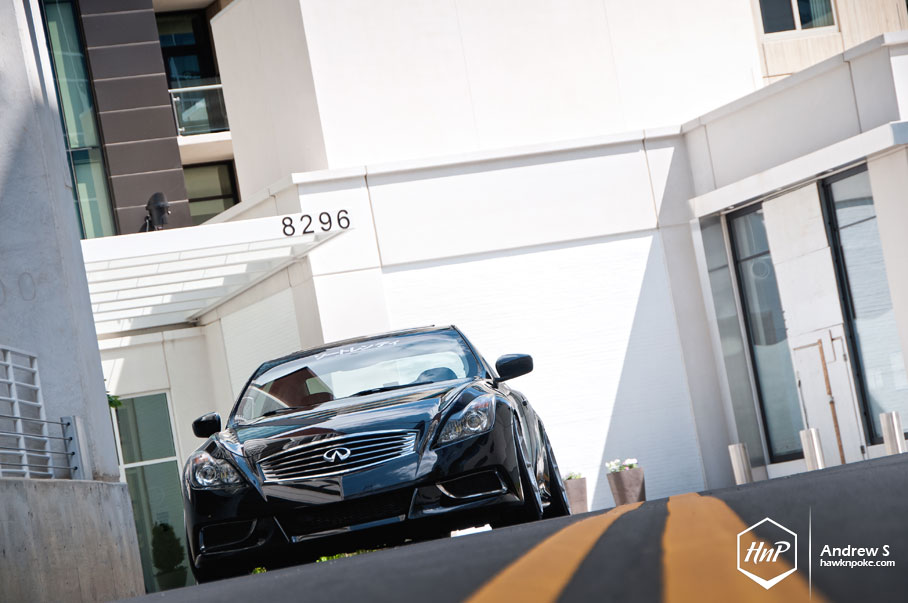 From thousands of miles away, Andrew, our fellow Indonesian friend and HnP USA contributor, has sent us this greatly captured G37 on Vossen wheels. Sleek and undoubtedly low, I really wanted this build to inspire the rest of us here in Indonesia. Please, let go of those scissor doors, throw away your tribal racing graphics and neon lights. This is a prime example of the properly modified daily ride. Clean and just nice; a #SOTRENDY execution.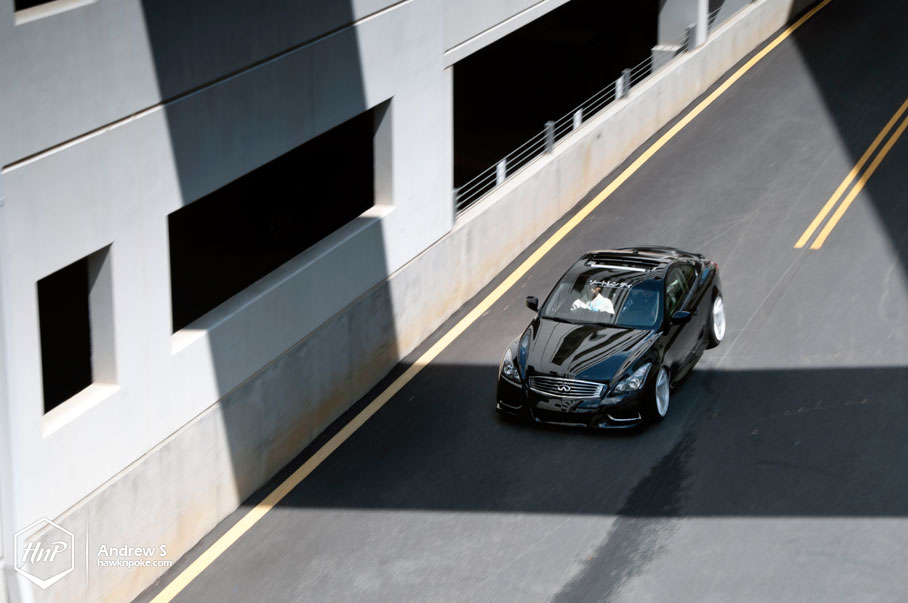 Let me also introduce you to the man behind the wheel, Sebastian. A professional photographer, a contributor to Faltace.com and also the co-founder of #SOTRENDY (check out the blog), Sebastian has always known his ways around all things automotive. Moving on from his previous build, a bagged Audi S5, Sebastian decided to go for another Japanese warrior this time. Having built a static Acura RSX prior to the S5, he can't help but to return to a Japanese car for its reliability. Not wanting to go for the mainstream Nissan, he opted for this more luxurious and powerful Infiniti G37.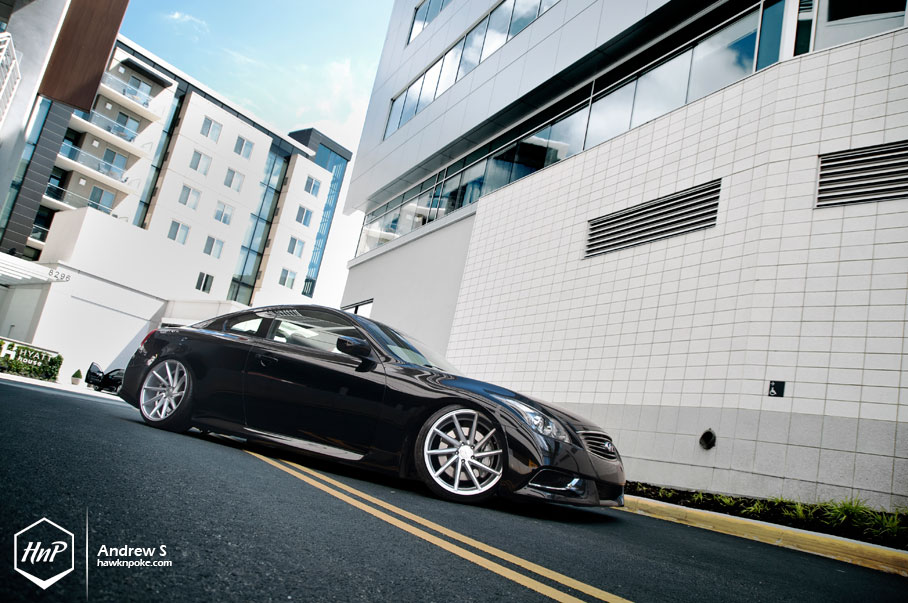 Ownership of the G37 started in October 2013 for Sebastian. Immediately he's planned to go after the OEM+ look for the car, thus the obvious choice of the IPL (Infiniti Performance Line) aero kit came to mind. Despite the mild and simple looking mods that seem to have been installed on the car, it was quite a challenge for Sebastian to get the aggressive lowered look you're looking at today. BC coilovers and SPC camber kit came down as his weapons of choice, with adjustments being made during the installation day up to 4AM in the morning. A true dedication to getting the perfect firment.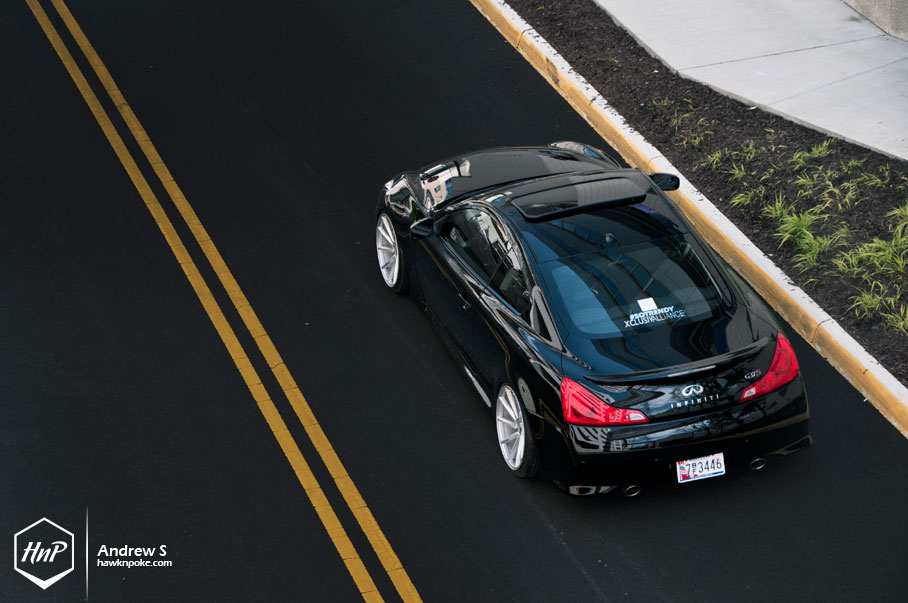 Modern, directional and concave, the Vossen CVT has combined all the latest favourite wheels designs into a single piece of jewelry. Particularly good-looking when paired with aggressively lowered highend coupes and sedans, I've always admired these wheels for their originality. Such a great design, though, does came with a price. The popularity of the CVT replica in Indonesia is simply overwhelming. I doubt if there's ever a single set of original Vossen CVT wheels here on our land.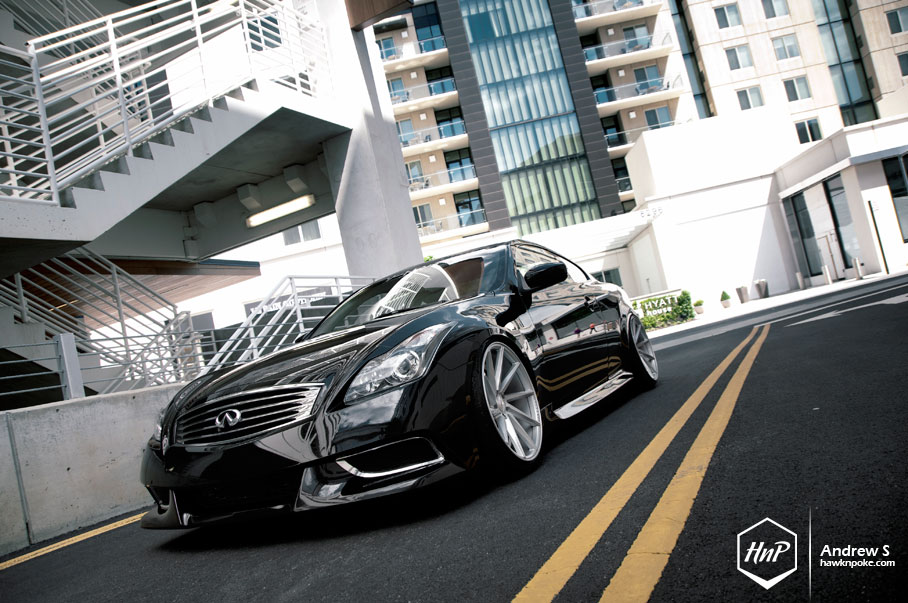 Another subtle mod that has set Sebastian's build apart from the rest is its custom headlights. Admitted as being one of his favourite mods, Sebastian seek ONEighty's help in doing the custom black chrome housings and TSX-R clear lenses mods to these lights. Just a tad more aggressive, yet much more unique and detailed.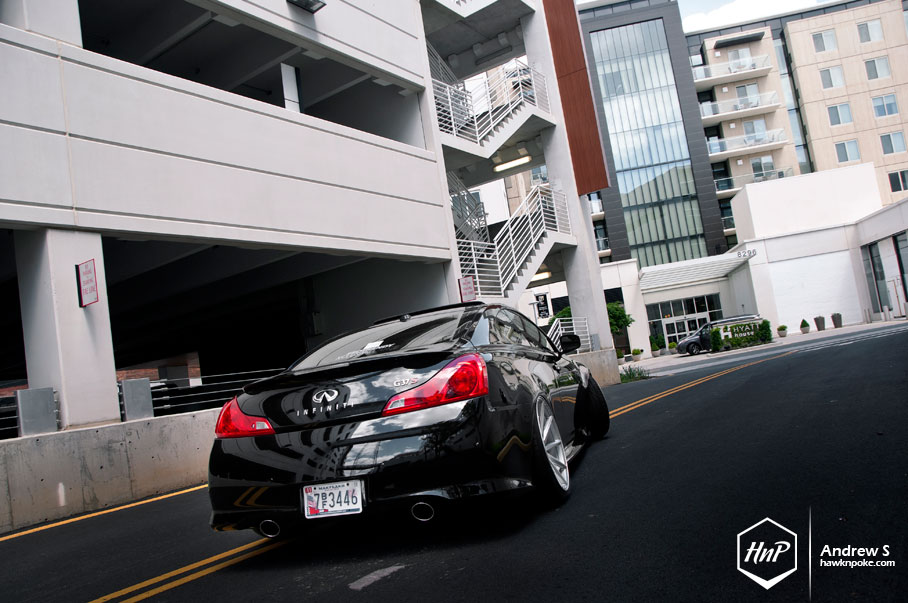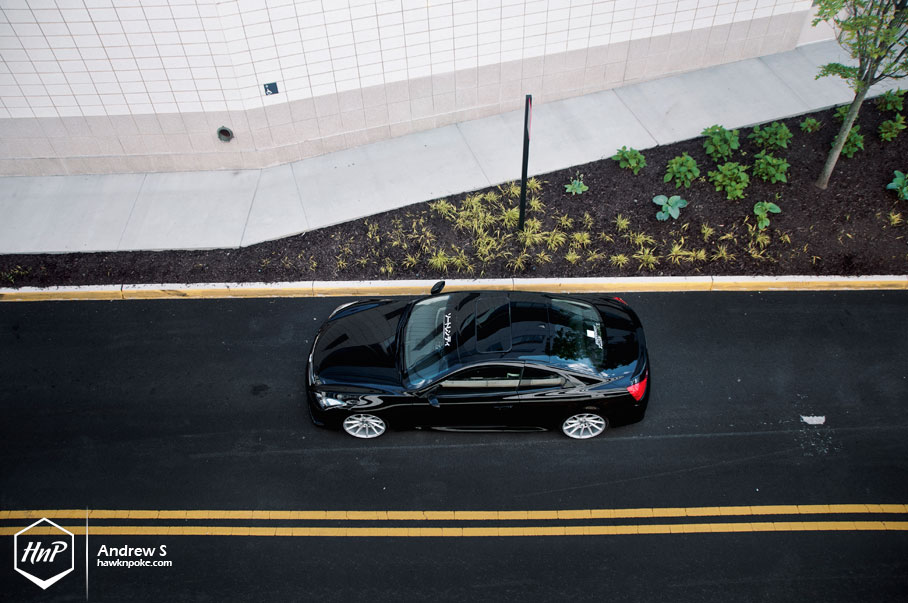 Modification Specs
Full IPL aero kit
BC Racing BR coilovers
SPC camber kit front and rear
Vossen CVT 20″x10.5
K&N short ram intakes
Black chrome housings with TSX-R clear lenses custom headlights by ONEighty
Recommended Oil
TOP 1 Synthetic Oil
Additional Infos
Photography by:
Andrew S
Washington DC
Email: asudwi@hotmail.com
Instagram: @888aur888