Perfect Proportions // E46 M3 Coupe on BC Forged
Gone are the days of the M3 Coupe. As of 2014, BMW has ceased the production its two-door M3's, following their odd-numbered=4-door Series numbering rule. From now on, all 3 Series and M3's will be four-door while 4 Series/M4's will be coupes. It's a murky water for a lot of M3 enthusiasts. There'll be no more of the M3 badge on a two-door track beater. The first M3 ever produced, the E30, was a two-door. The E36 was available as a two-door. And the E46 was definitely one of the best looking two-door M3 ever made.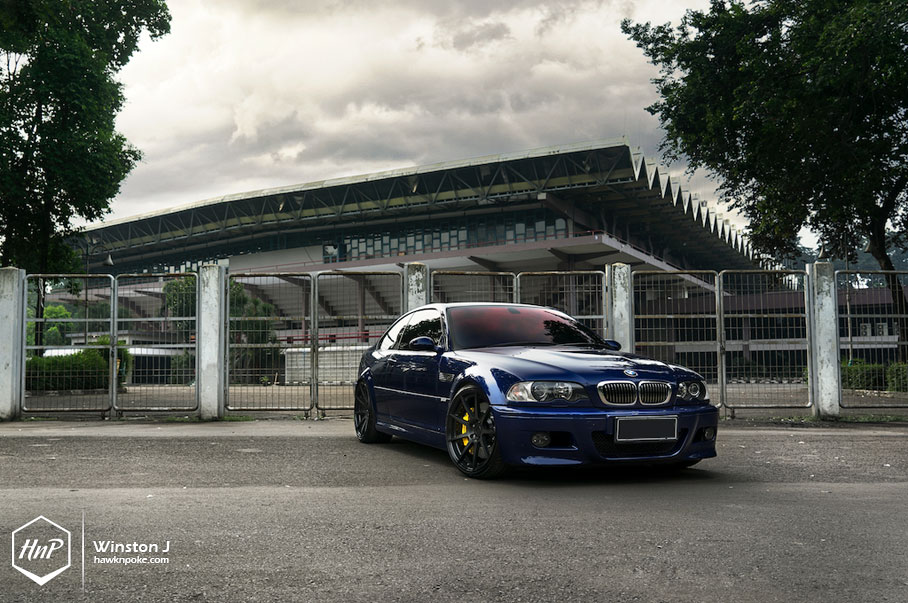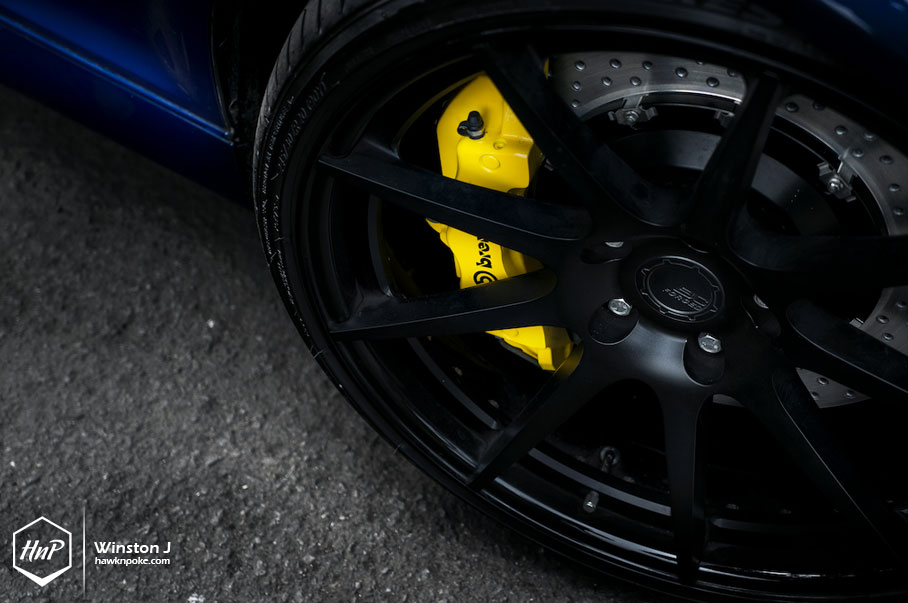 In 1985 BMW gave birth to the M3 through its two-door E30, and followed by its successor E36 in 1992. Frankly for me, both vehicles have looked quite dated when driven in this era. A bit boxy, with a lot of square edges, and very simple headlights/rearlights designs. Yes, they've become the perfect collector items, especially the E30, and are very seductive as classical vehicles. But my favorite has always been the E46, such as the one we are featuring today. Compared to the predecessors, the E46's curves are rather timeless, and it's proportions are designed to perfection, both aerodynamically and aesthetically.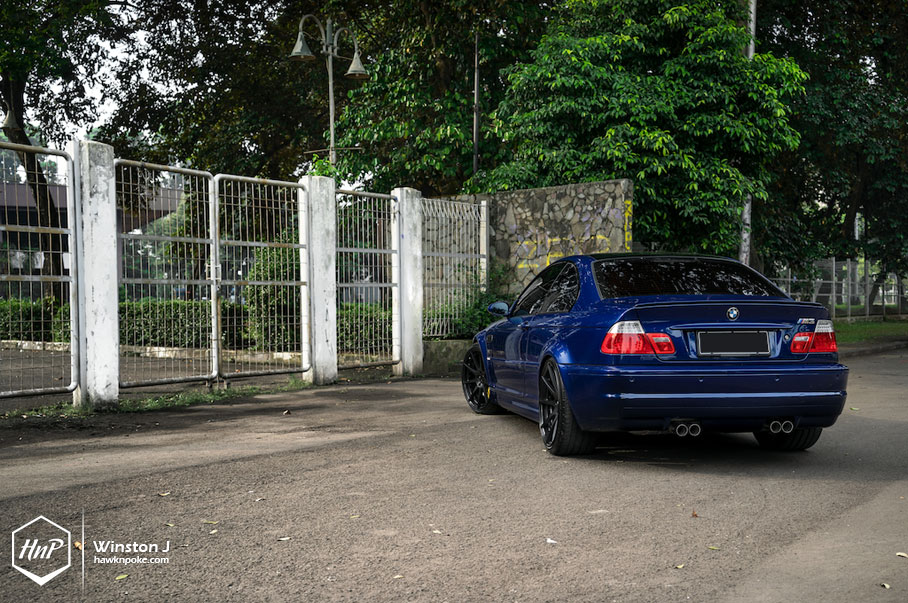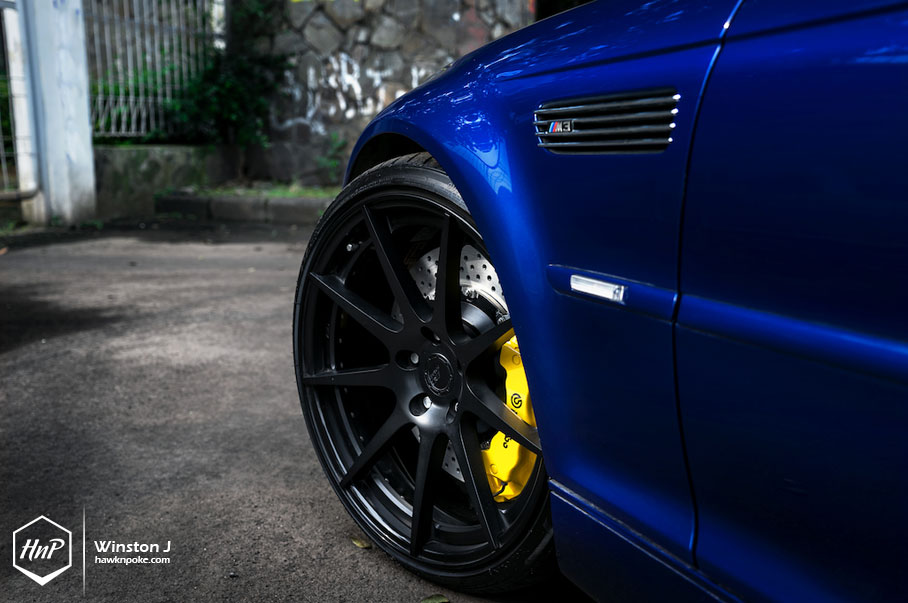 The famous M3 fender fins were first introduced in the E46, and also the bulge on the M3's hood. Coupled with its wider body and sportier aerodynamic kits, the E46 M3 is one of the first M3's to be substantially different from its 'normal' 3 Series siblings. Much meaner and more aggressive, yet still capable of blending in with the traffic for daily drives. That's M3.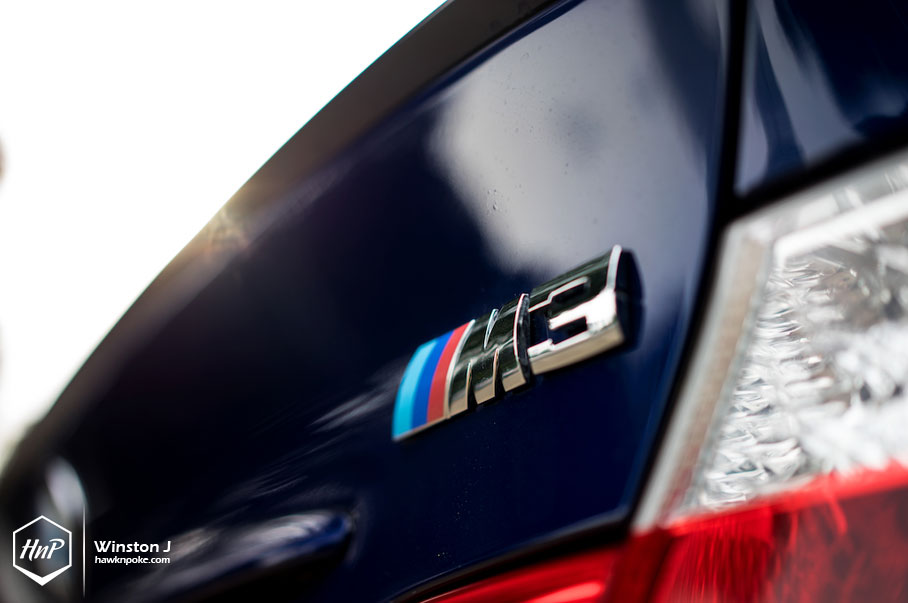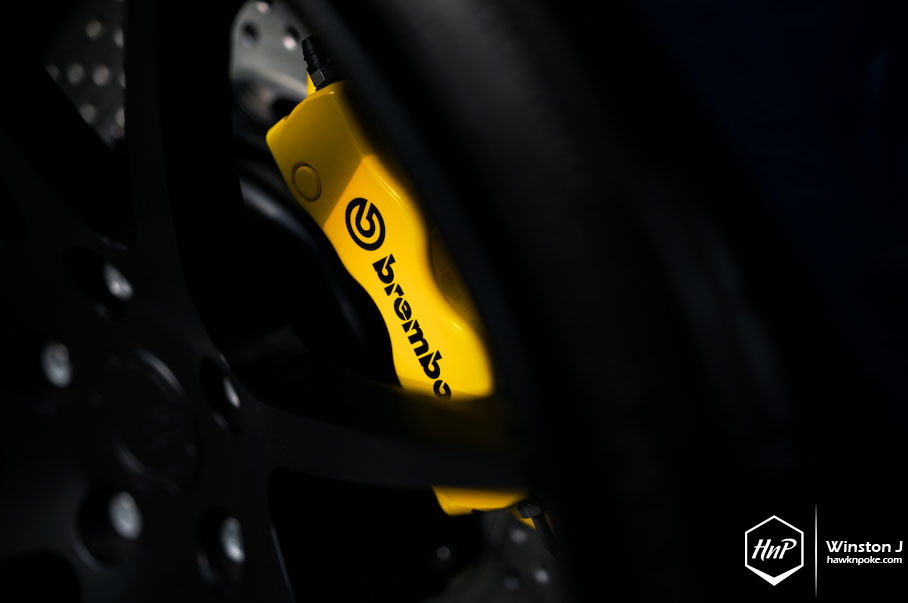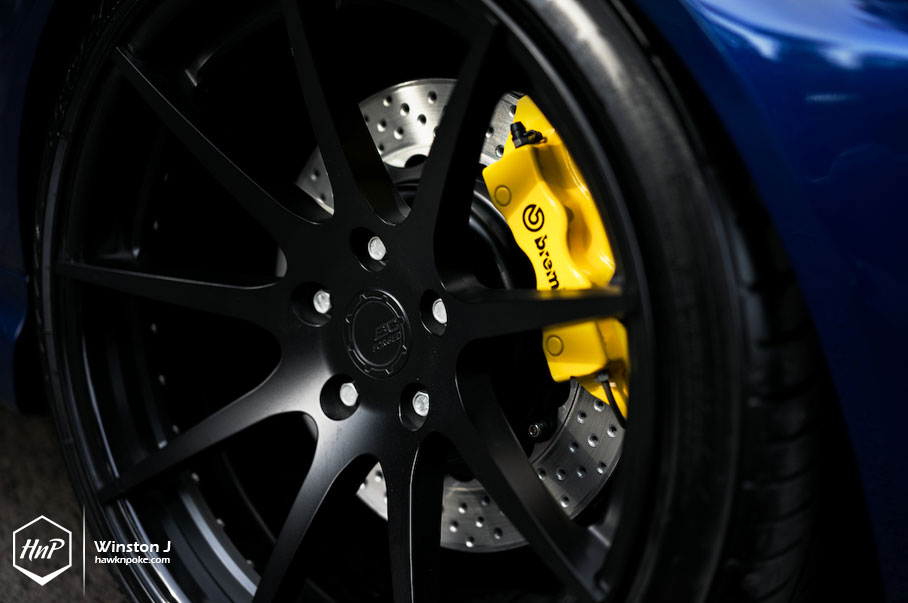 Today's E46 M3, however, has even been improved even further by its owner. Both front and rear brakes have been upgraded to Brembo's superior offerings, with 380mm front 6pot and 355mm rear 4pot.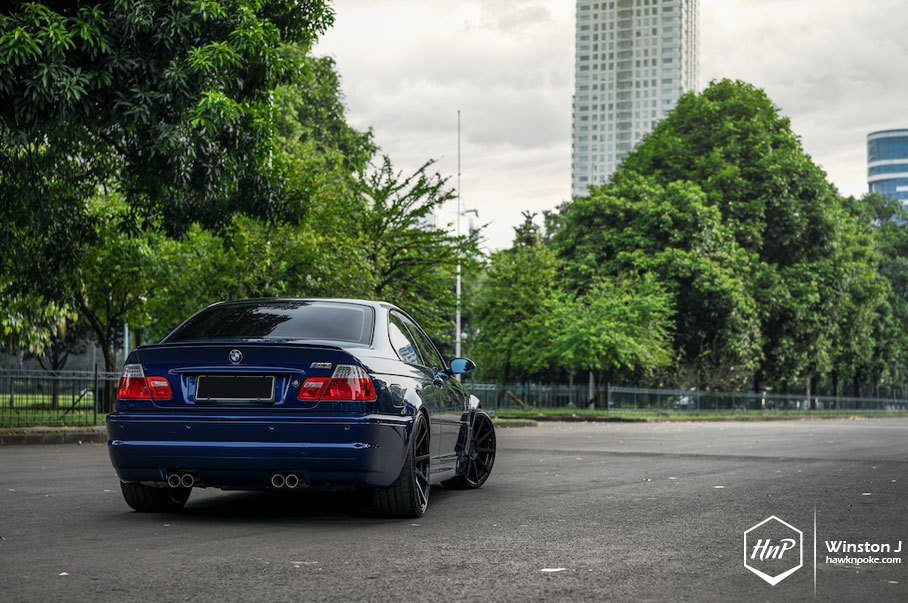 Wheels-wise the owner opted for a set of 20″ BC Forged wheels. Ordered in a custom spec, this new set of wheels have been measured to perfectly fill the M3's fenders, giving a fat and fitted look to the ride.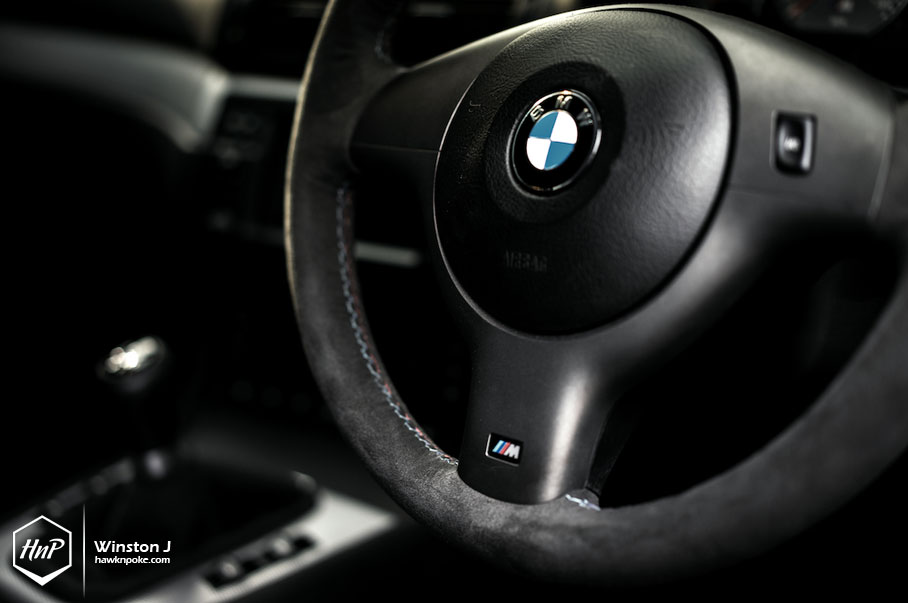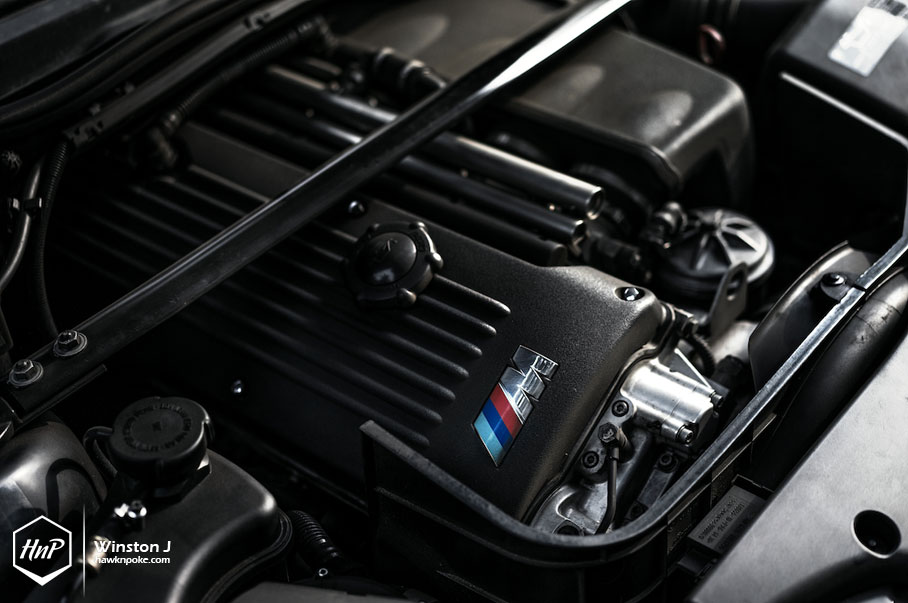 3.2L. 333hp. 8000 rpm redline. The 6-cylinder high revving engine is capable of propelling the 1.5ton car from 0-60MPH in 4.7s. A staggering number for its era.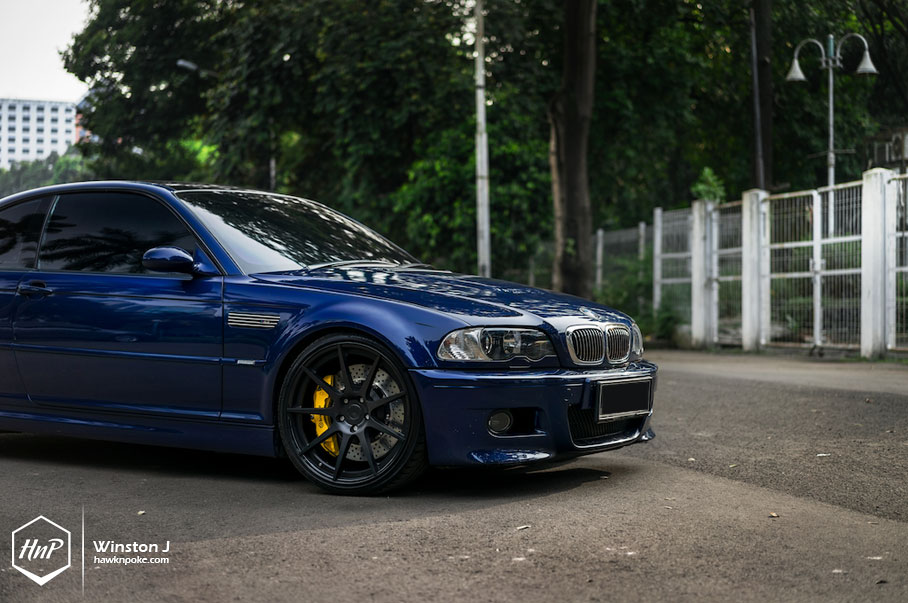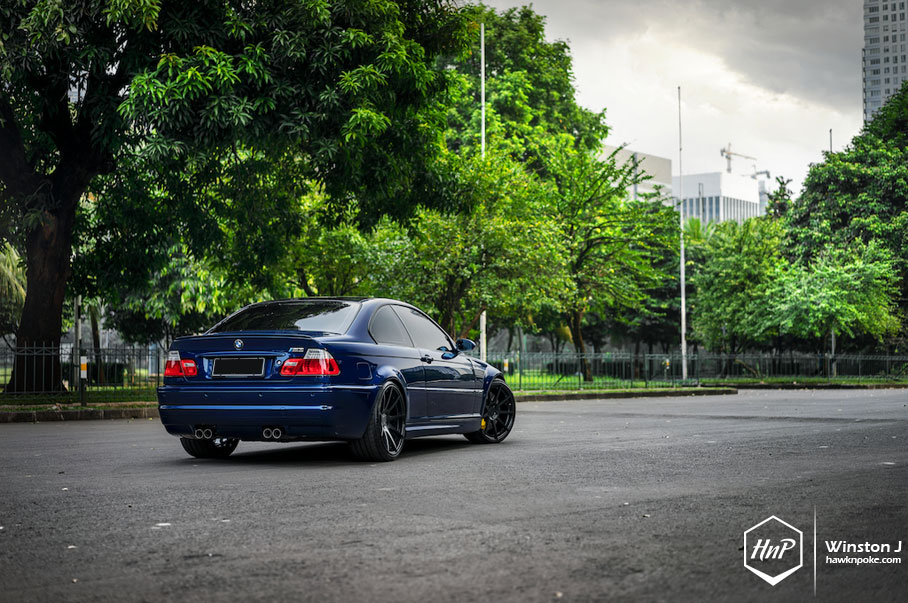 Modification Specs
Brembo 380mm 6pot front
Brembo 355mm 4pot rear
BC Forged HB29 20″x9-10.5
Toyo tires
Recommended Oil
TOP 1 Synthetic Oil (Certified by BMW)
Additional Infos
Photography by:
Winston J
Mobile: +6281932092426
Email: winston_jaury@hotmail.com