Sporty Orange // BMW 135i on Rays
In the world of fruits, oranges are some of the most widely-accepted refreshments in any part of the world. And it's a title well deserved – thanks to their status as one of the best source of vitamin C, and a superb fresh-taste that kicks hot, sunny days away. It's a fruit so fresh that it has a special place in everyone's hearts and minds. It's a rejuvenation to the senses!
Apart from the fruits, such gentle shades of orange have also become a prime choice for sportier car builds. Aggressive, fast-paced and energizing, just like today's 135i that's been completely overhauled into a totally different beast with a much wilder attitude.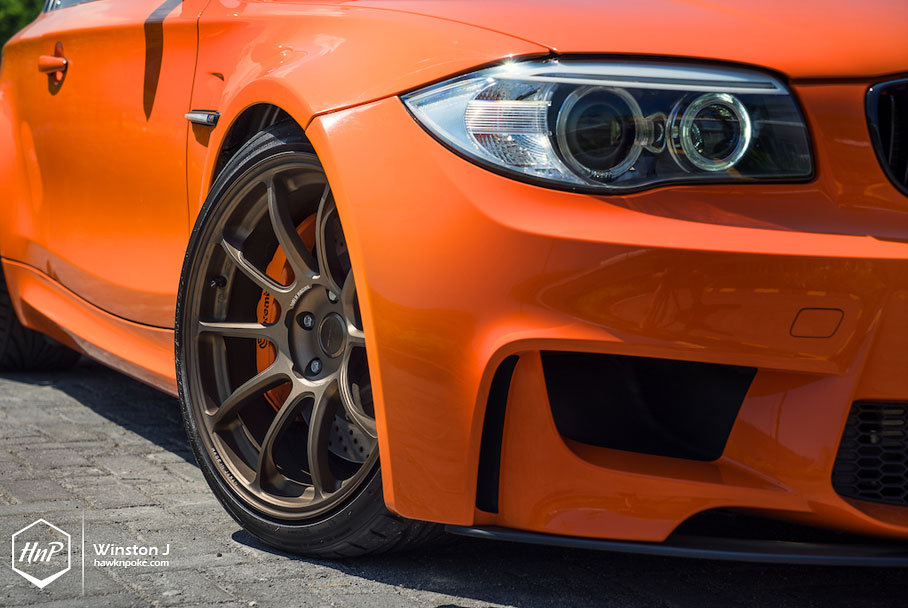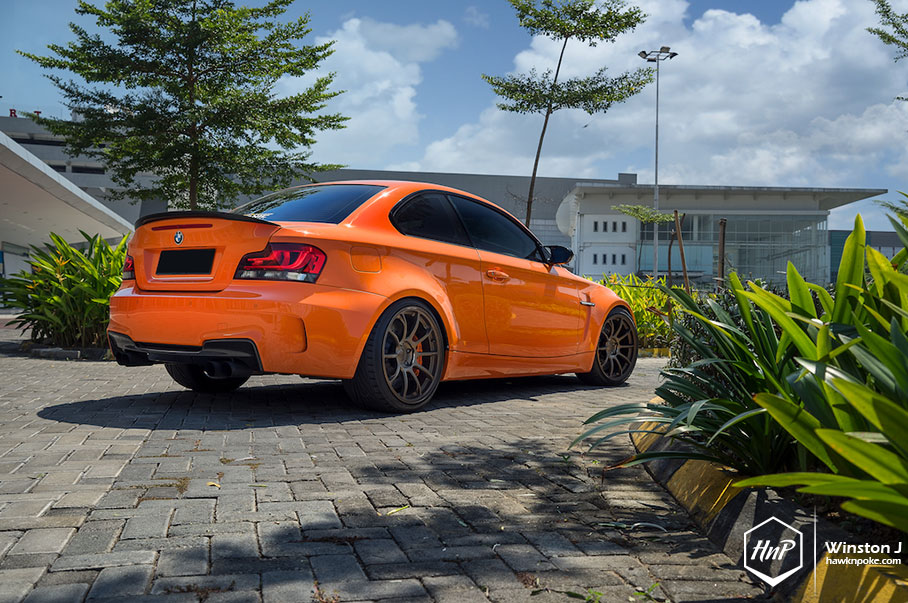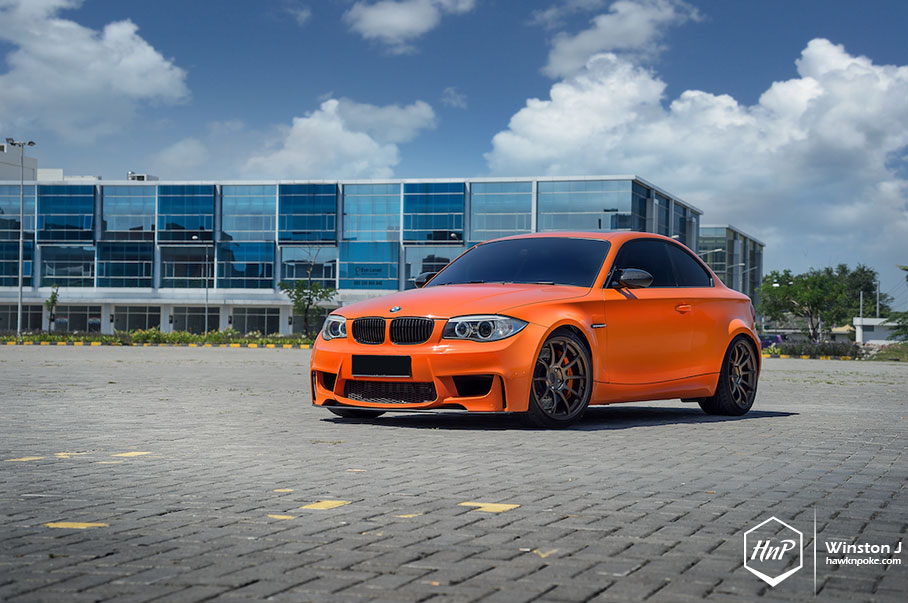 Peel the sporty outsides and you'll be greeted by even more sensational touches inside. From the exterior, footworks, and engine works, this is definitely one of those builds that tease the eyes with every single detail. Inside, you'll be greeted by plenty of carbon and alcantara trims. Perfect for the sporty aura the car has been radiating all-along. Meanwhile, on the performance sector, plenty of upgrades have been installed and supported by its Manic Stage 2+ ECU tune. Stopping power relies on the gorgeously large 380mm Brembo GT brakes, shining ever-so-subtly through the bronze ZE40 wheels.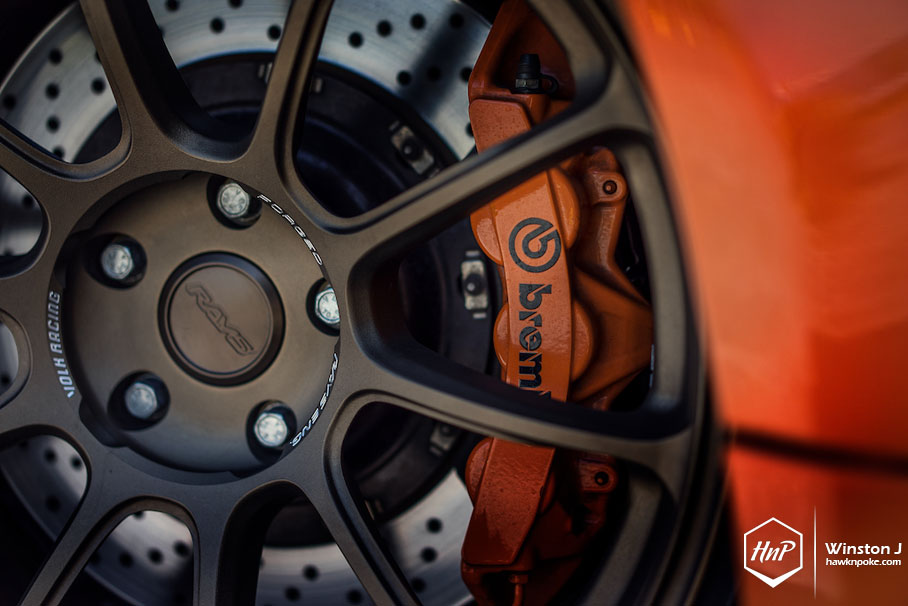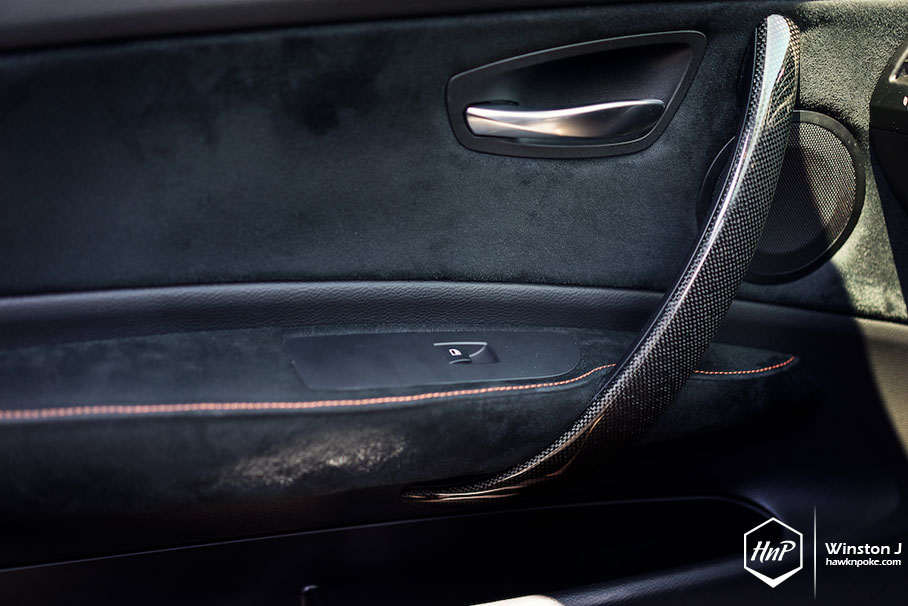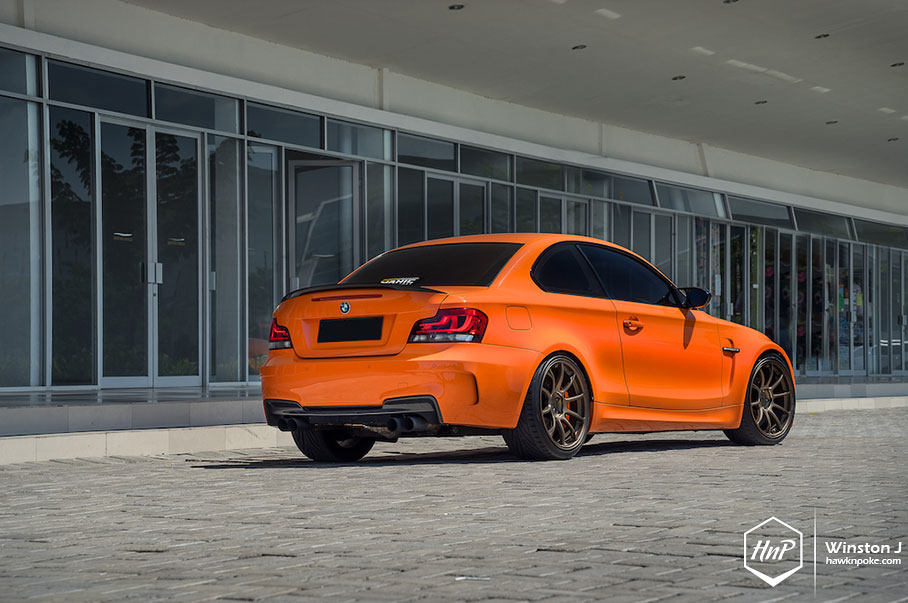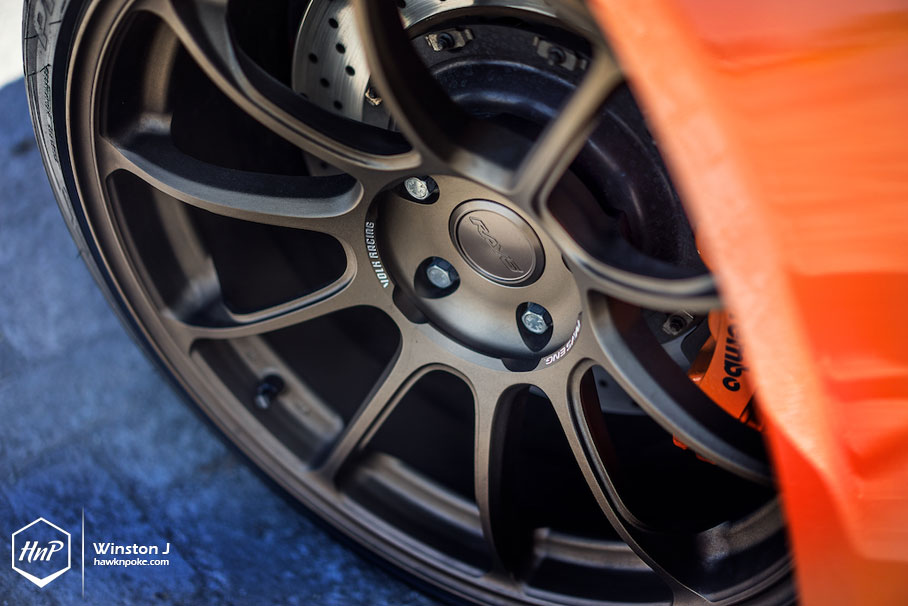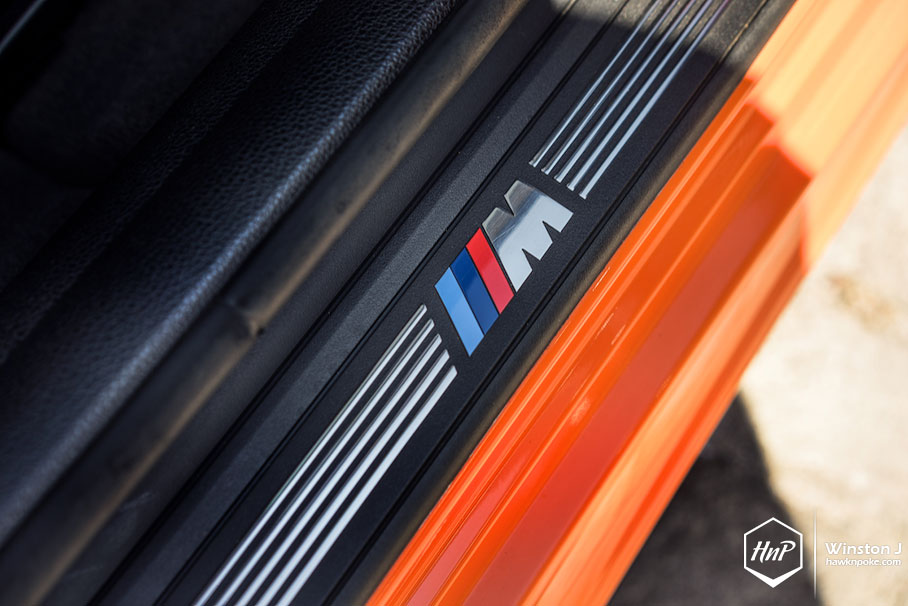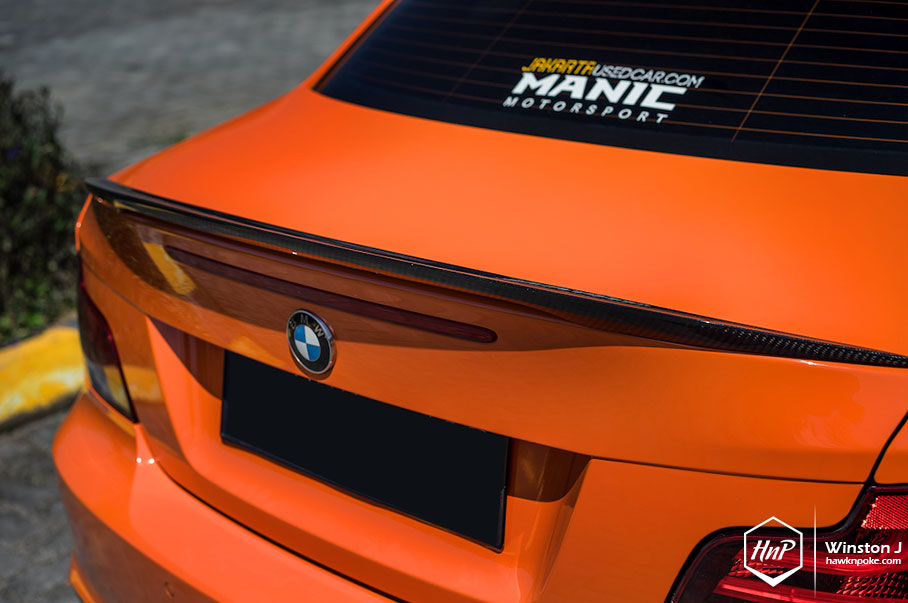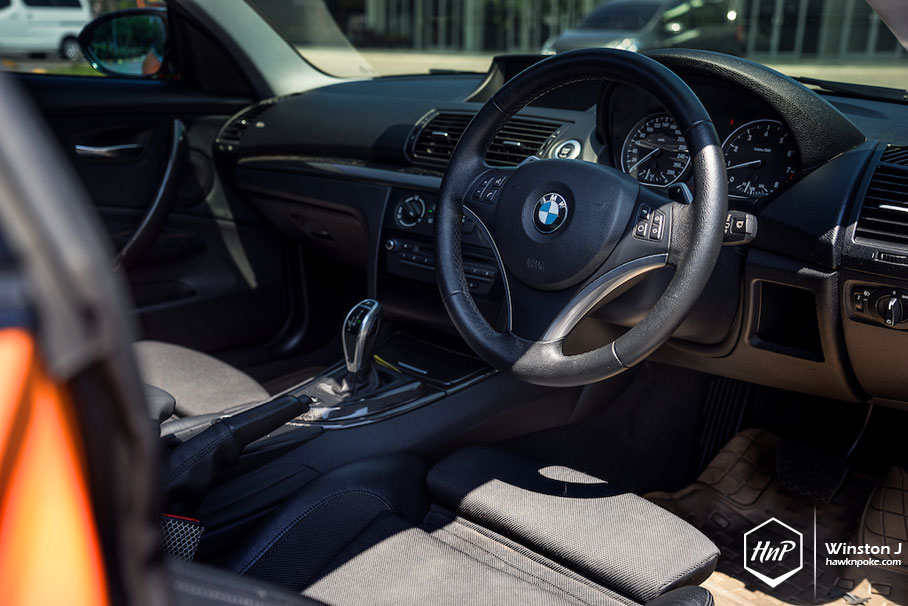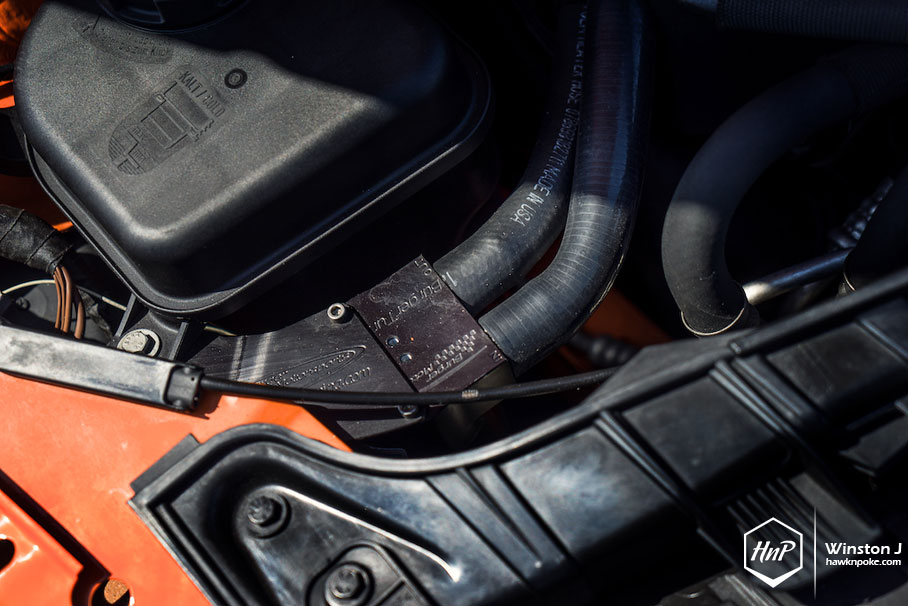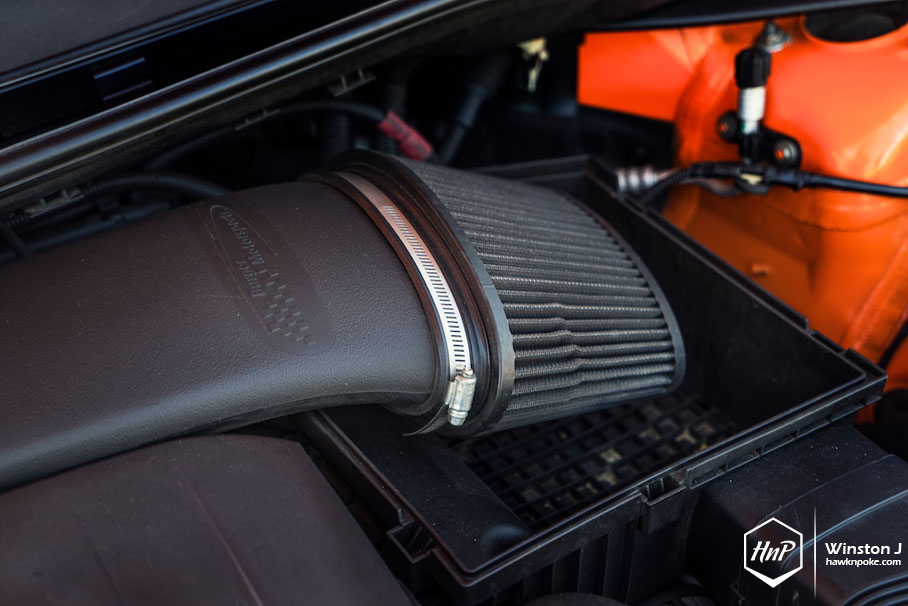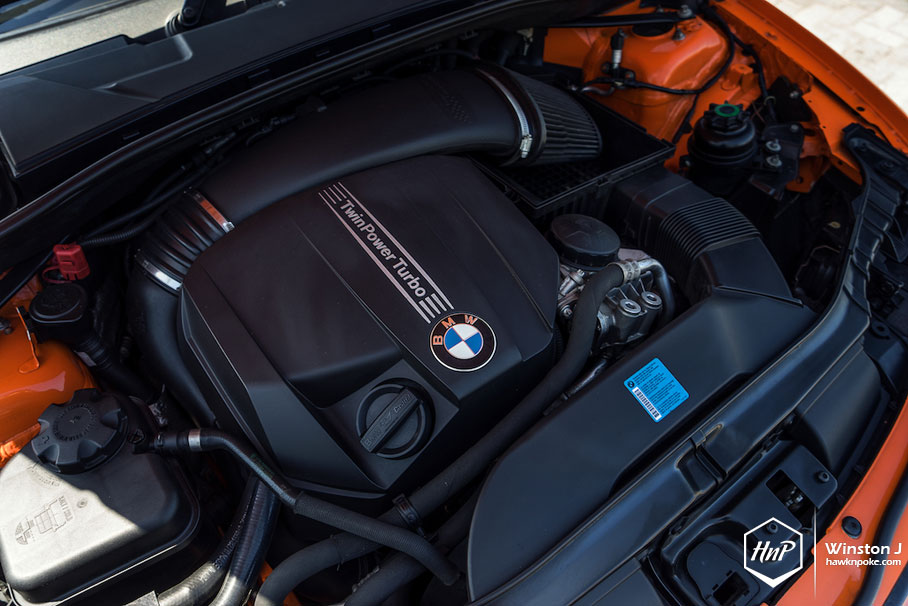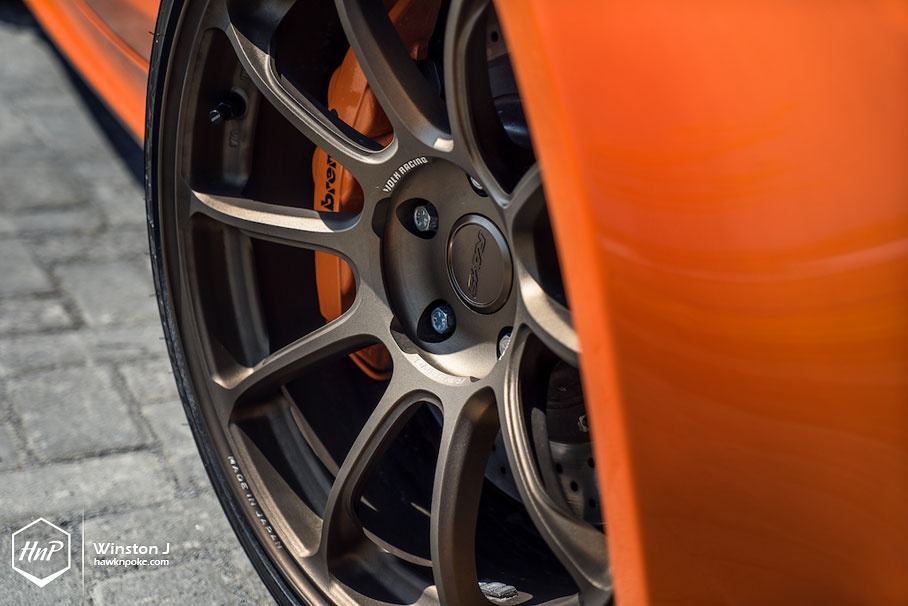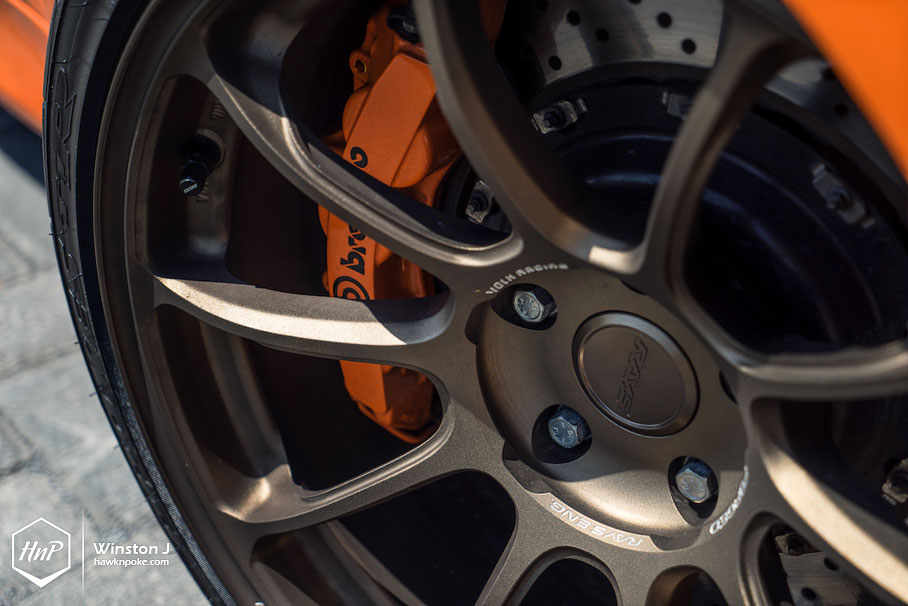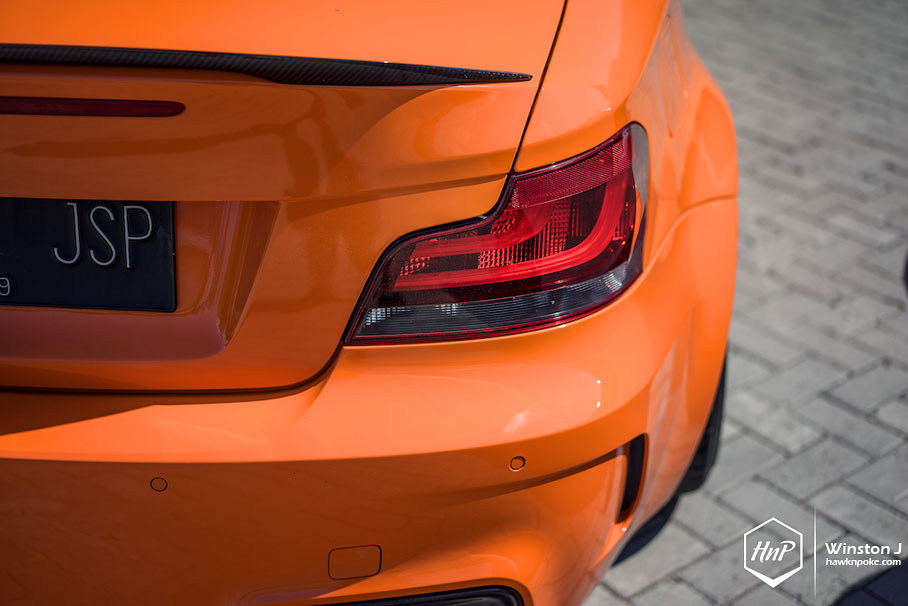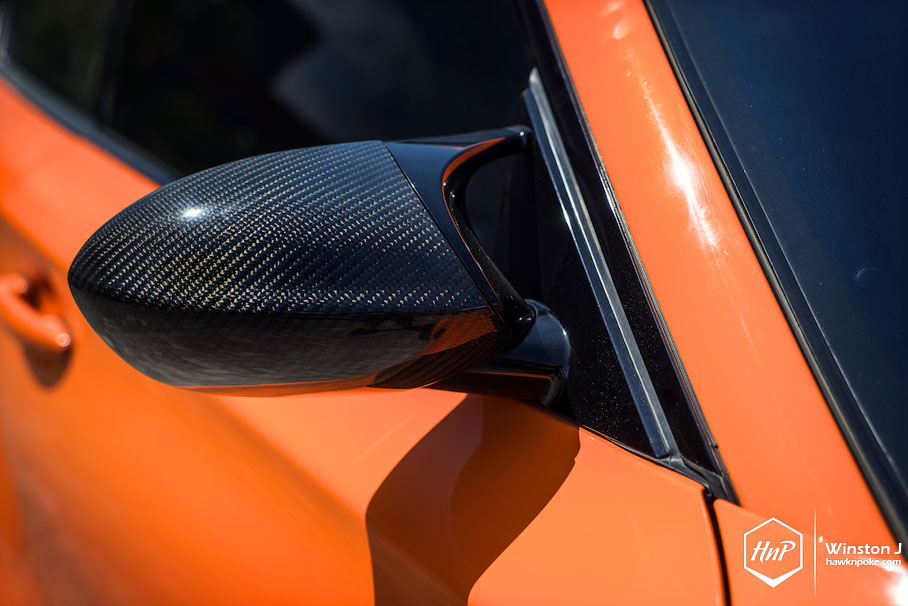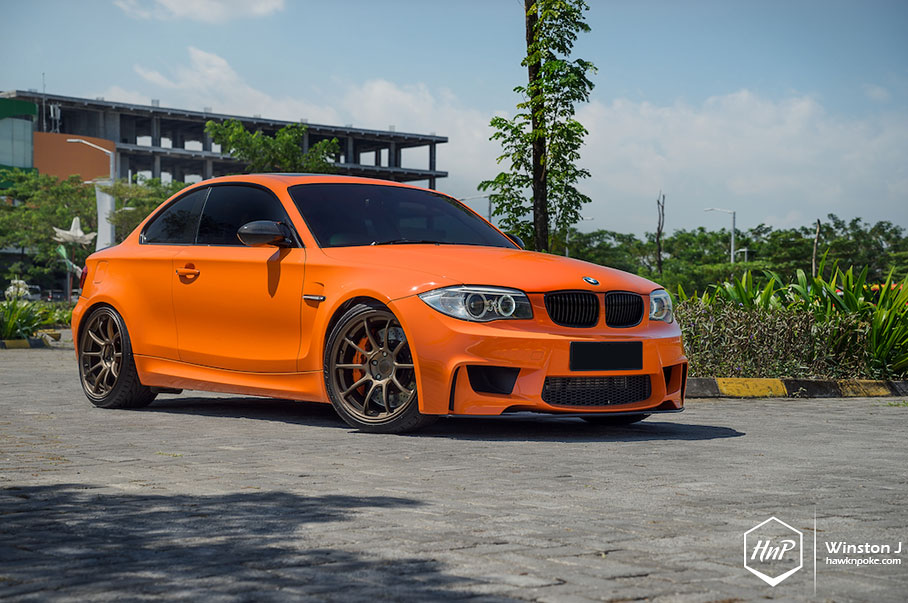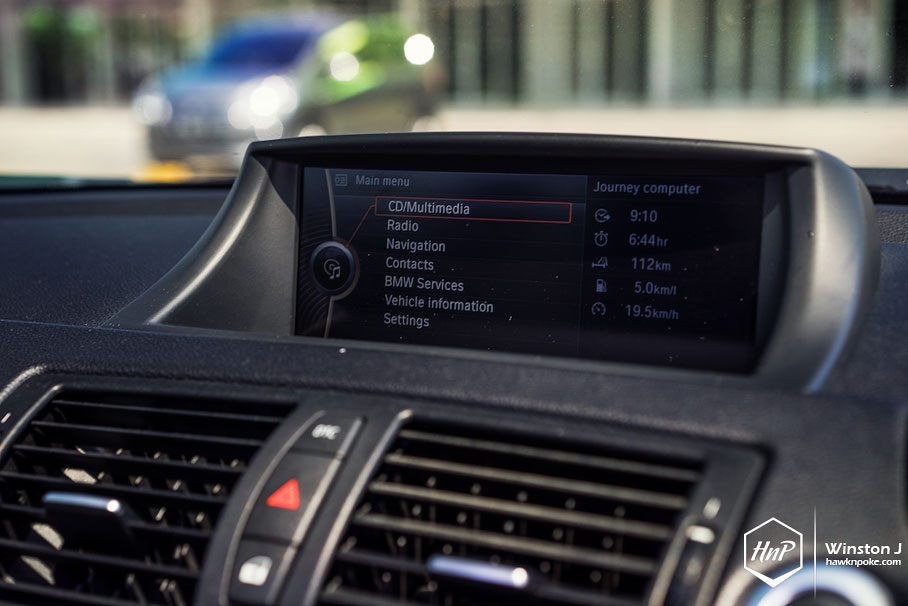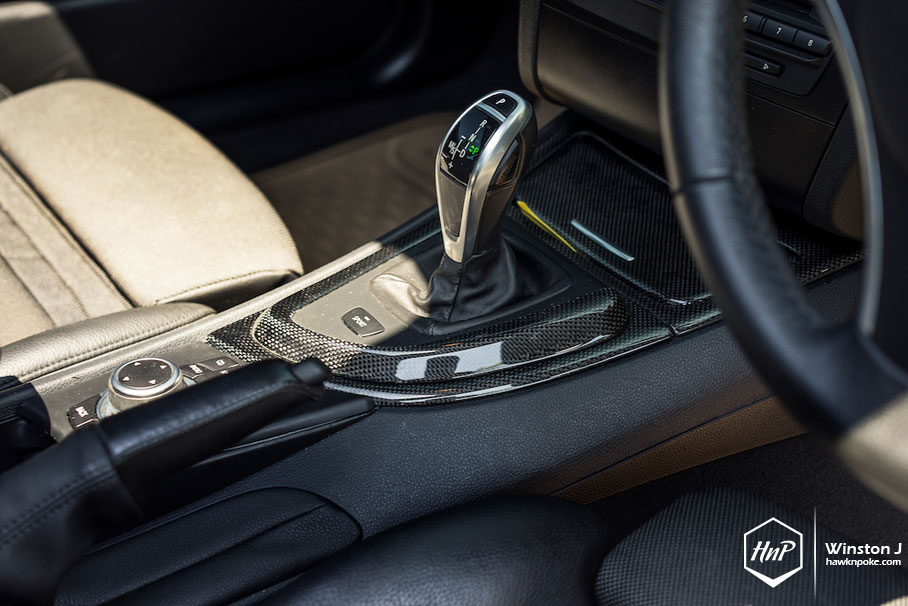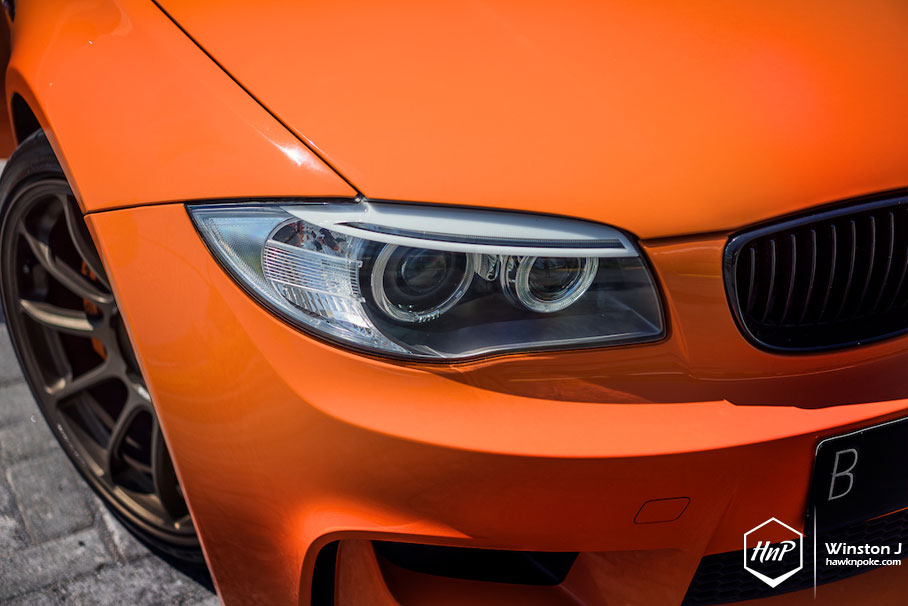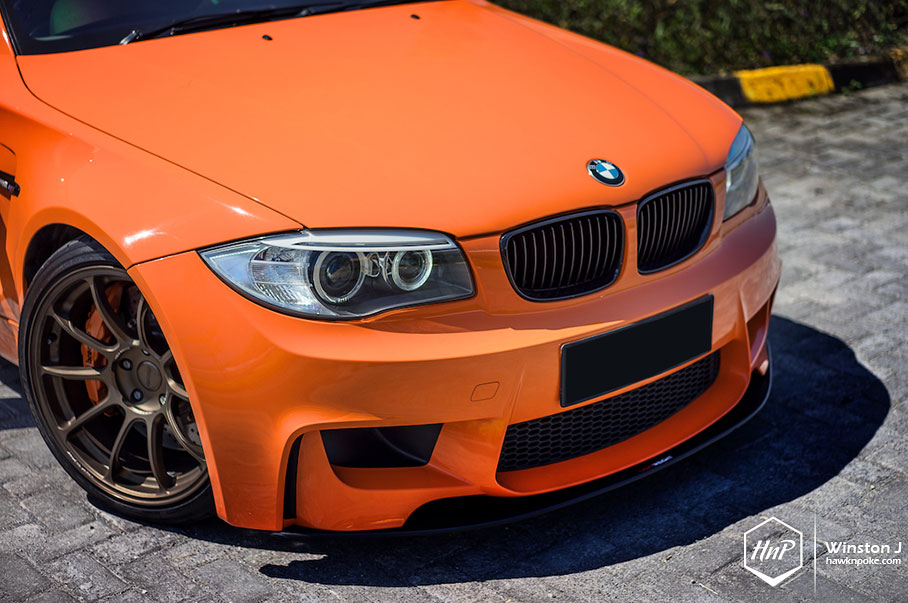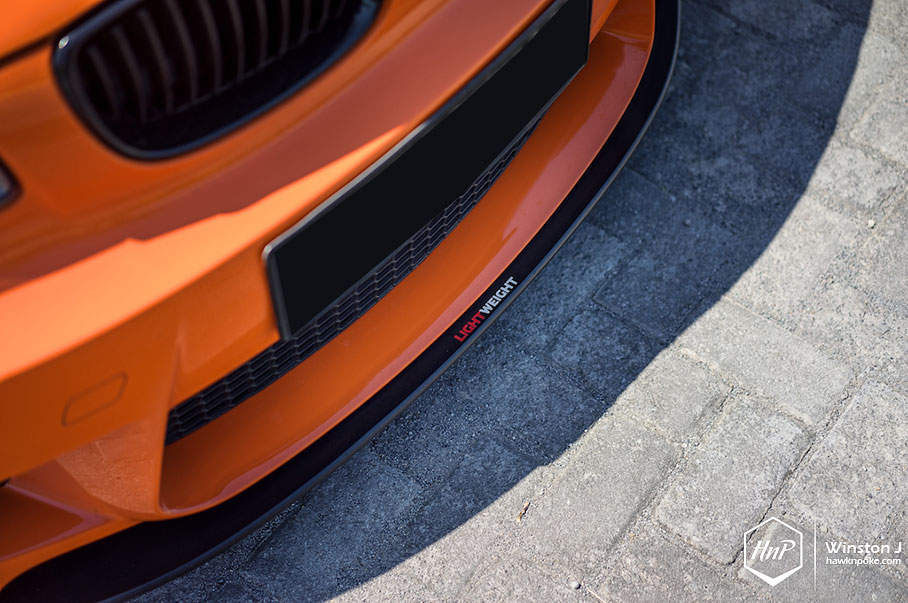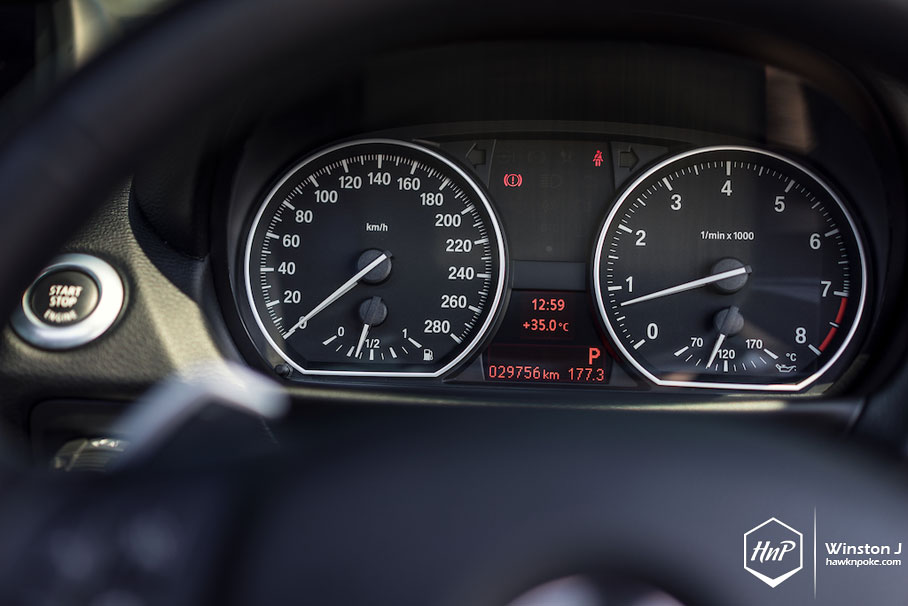 Modification Specs
EXTERIOR
OEM 1M body parts
Bi-xenon headlights
Blackline rear lights
Carbon fibre ducktail and diffuser
BMW black grilles
BMW black side markers
INTERIOR
iDrive system
Carbon fibre interior trim
Alcantara seats and trim
PERFORMANCE
Race competition intercooler
AWE intake
Charge/discharge pipes
ATP downpipe
Manic ECU tune Stage 2+
Brembo GT 380mm 6-pot fronts
Brembo GT 380mm 4-pot rears
KW V3 suspension
Rays ZE40 19″
Additional Infos
Photography by:
Winston J
Mobile: +6281932092426
Email: winston_jaury@hotmail.com