Grown up, Sensed up // MINI Cooper S F56 on Rotiform
MINI's in our local market used to be one of those cars that only enthusiasts could understand. Its compact interior, firm ride, and eccentric exterior looks have all contributed to turn the MINI into one of the most popular 'hobby cars' in Indonesia. Not too practical, a tad expensive, yet very rewarding for its driving pleasures. 'Go-kart handling' as the company put it, combined with one-of-a-kind British heritage. This time, however, in its third-generation under BMW's ownership, the new MINI Cooper S has been designed to be somewhat closer to modern BMW's. Practical, well-balanced and still very fun to drive. A 'baby BMW' with a lot of attitude.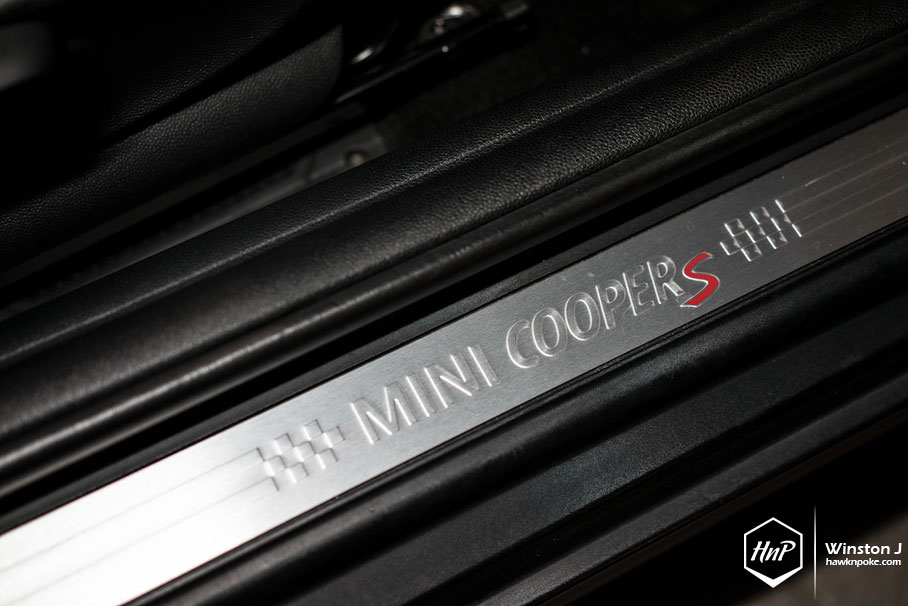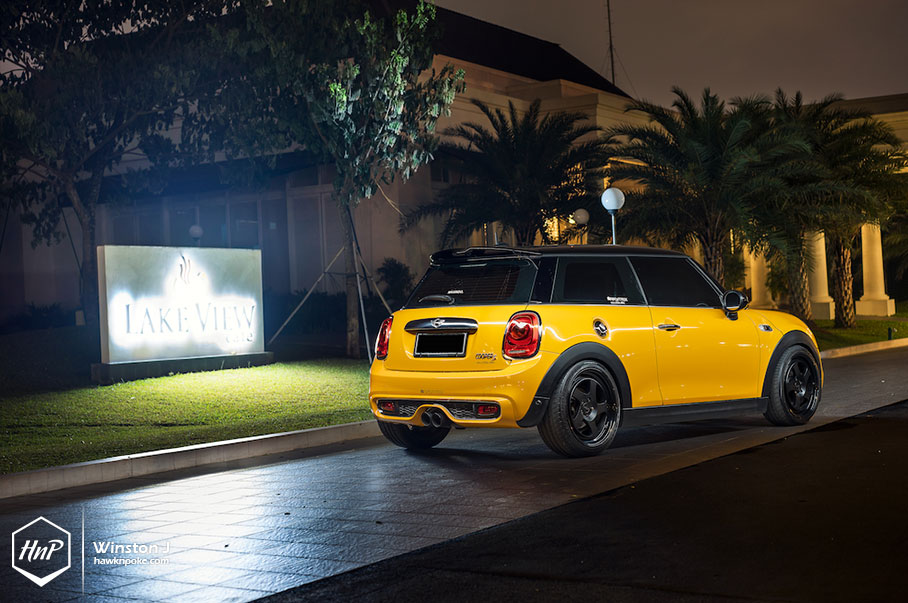 It's larger, roomier, better equipped and, most importantly, now powered by an all-powerful BMW 2.0L turbocharged engine (shared with F30 320i). Given its compact chassis and 'tuned for enthusiasts' firm ride and handling, the MINI Cooper S has achieved what other BMW's could've never fulfilled: a uniquely colorful and exciting front-wheel drive hatchback platform. All while staying true to all of its British styling heritages. With all these 'grown up' improvements, the new Cooper S has undeniably appealed to an even wider range of audience. Not only could the MINI be considered as a 'hobby car', it could also be considered as one of the best alternatives for daily-commute hatchback buyers.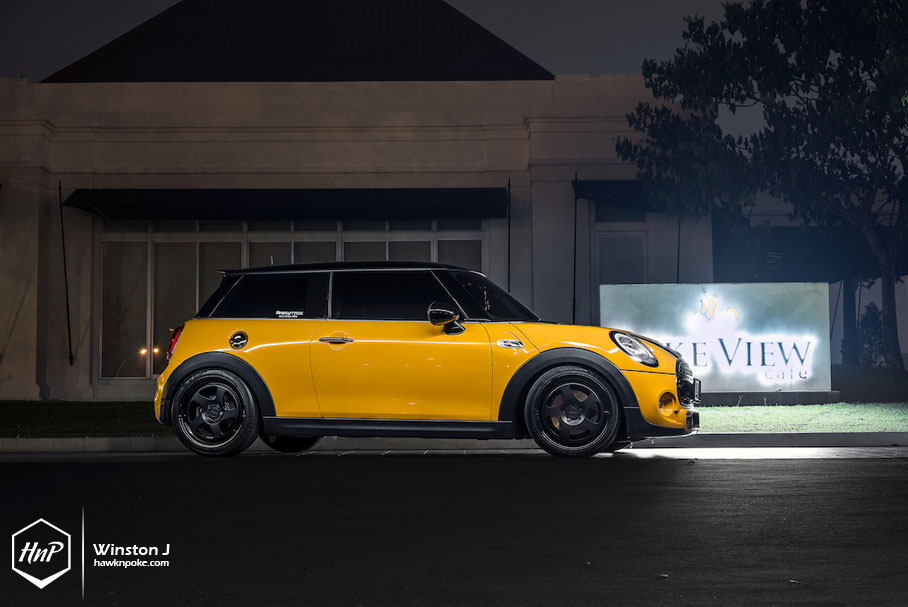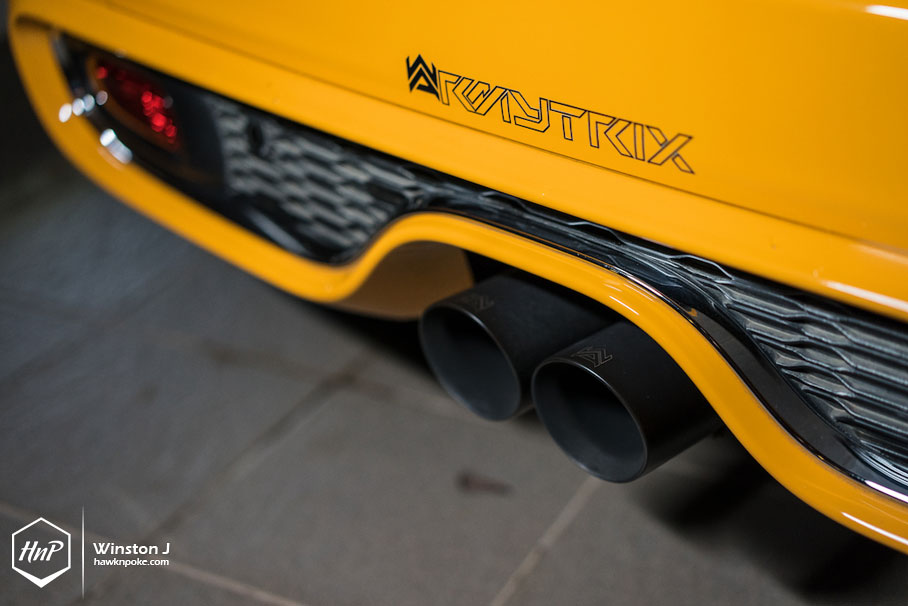 Today's MINI, however, has certainly been taken further towards the 'hobby car' route. Gone are the stock exhaust, replaced by a high-tech phone-controlled ARMYTRIX exhaust system. When combined with the McChip tune, the compact performer could now achieve an over 280HP output, which is a pretty good sum for a hatchback its size. Transferring all those horsepowers into usable performance now resides in the hands of Rotiform TMB wheels, Toyo tires, and BC Racing coilover setup. Lowered in ride height with perfectly-tailored wheel fitment, the Cooper has not only nailed its handling on the streets, but has also become a looker everywhere it goes.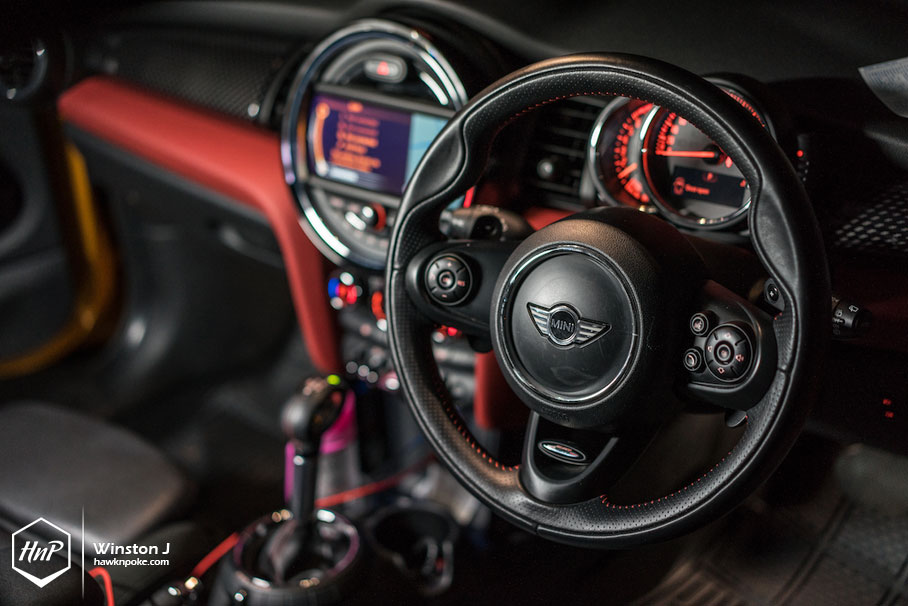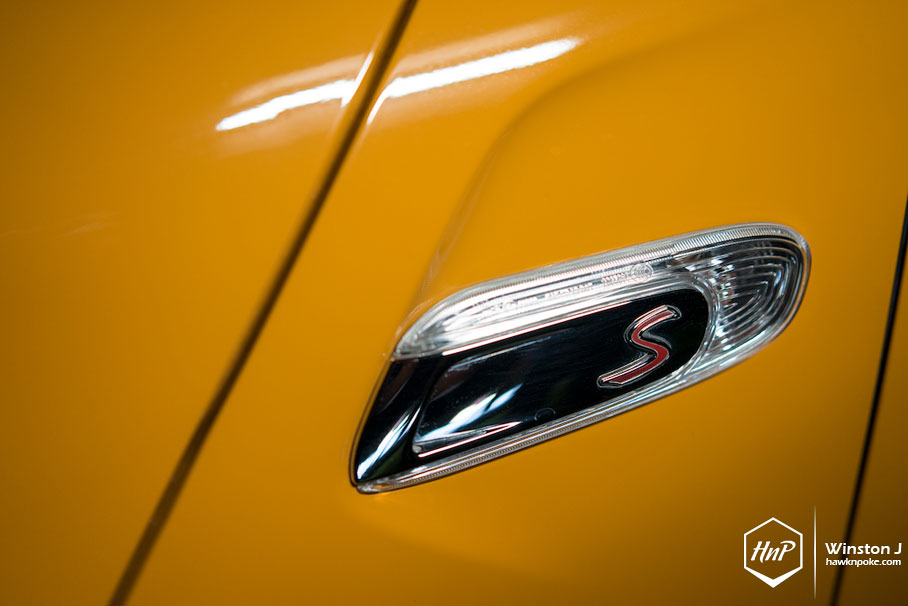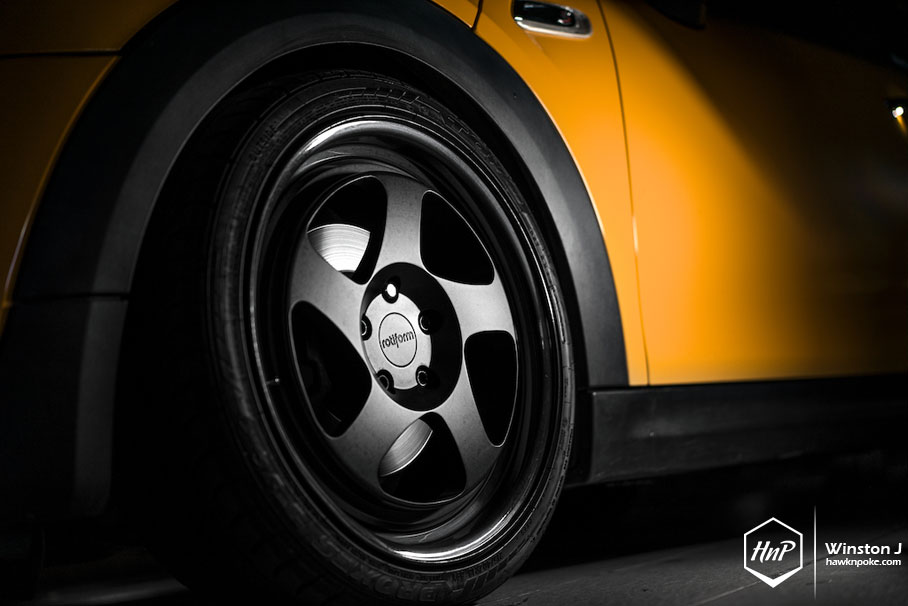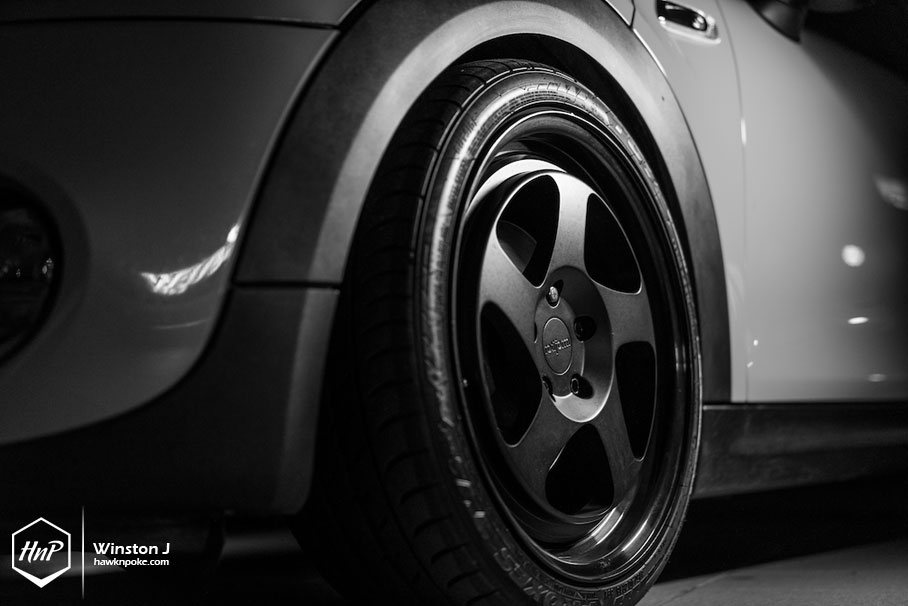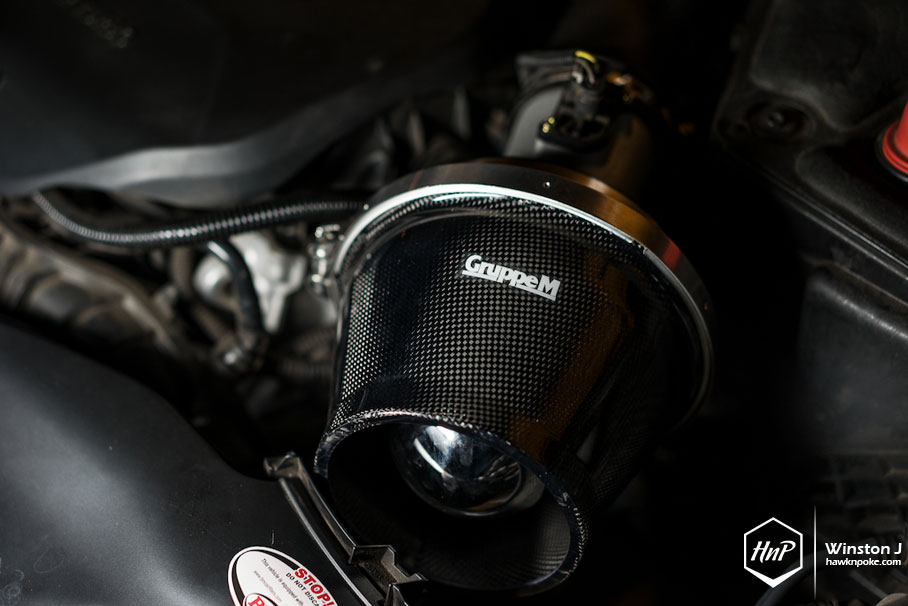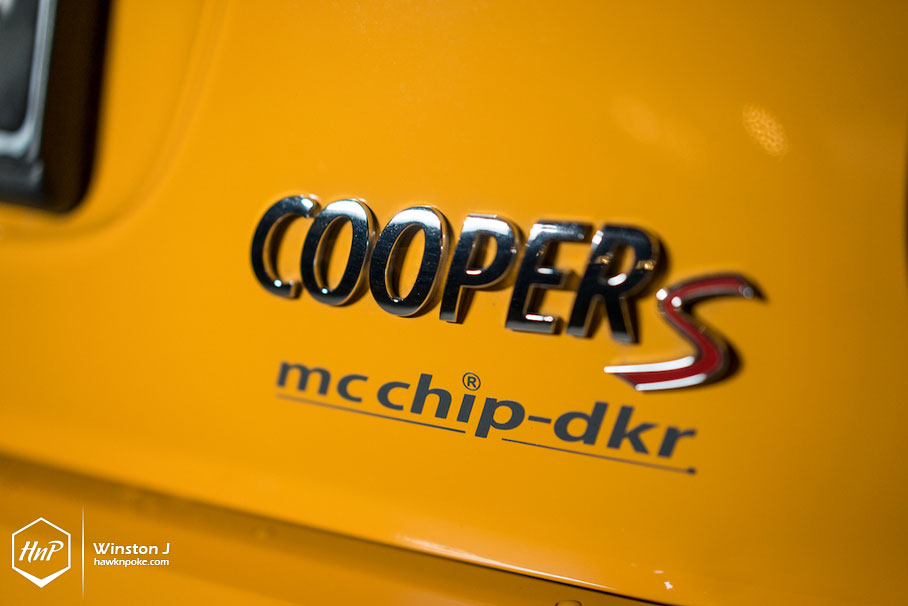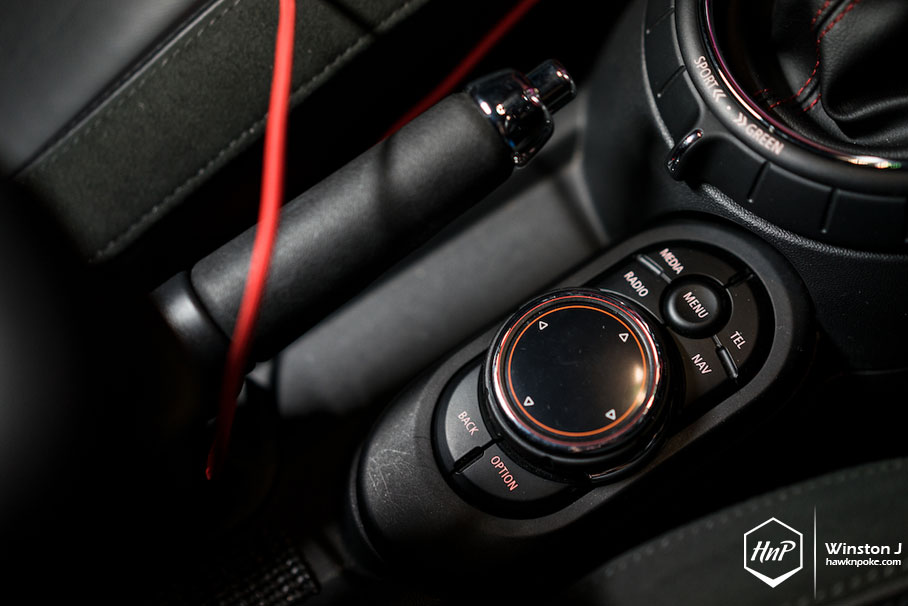 Modification Specs
Rotiform TMB 18″
Toyo tires
ARMYTRIX Exhaust System
BC Racing coilovers
Gruppe M intake
McChip DKR reflash 280HP+
Additional Infos
Photography by:
Winston J
Mobile: +6281932092426
Email: winston_jaury@hotmail.com