Connoisseur // AIMGAIN Lexus LS460L on ADV.1
Undeniably, the Lexus LS460L has become the flagship Japanese sedan available today. Top-of-the line Japanese craftsmanship combined with unmatched quality control has successfully sculpted Lexus's strongest player in the luxury sedan market. Repeatedly winning multiple awards surrounding vehicle reliability, customer satisfaction and engine performance, the LS has become the king in reliable luxury sedans ever since 1990s. In its latest iteration, the LS460L has been equipped with every possible luxury often found on European counterparts, and styled ever-so-aggressively following Lexus's spindle grille styling. This is the real game changer for luxury car buyers.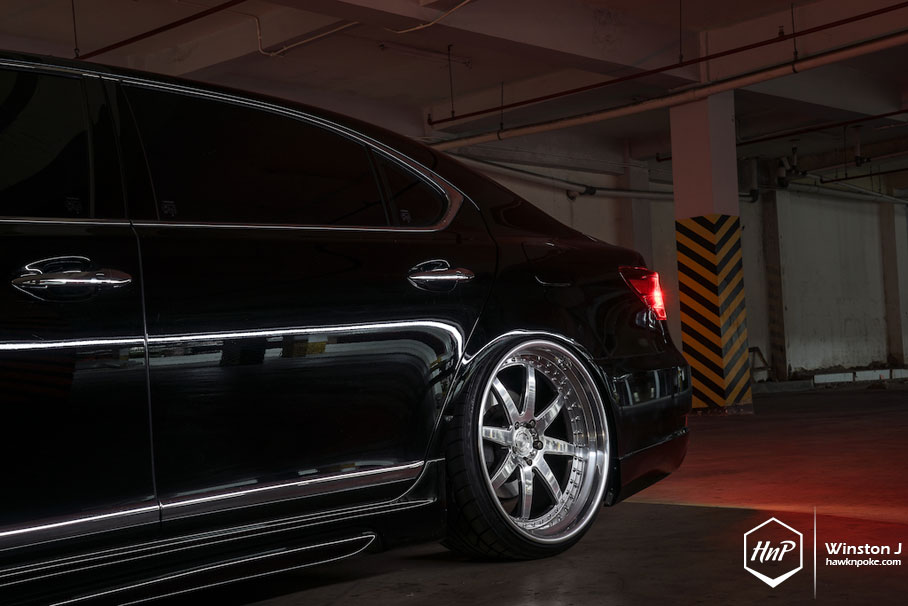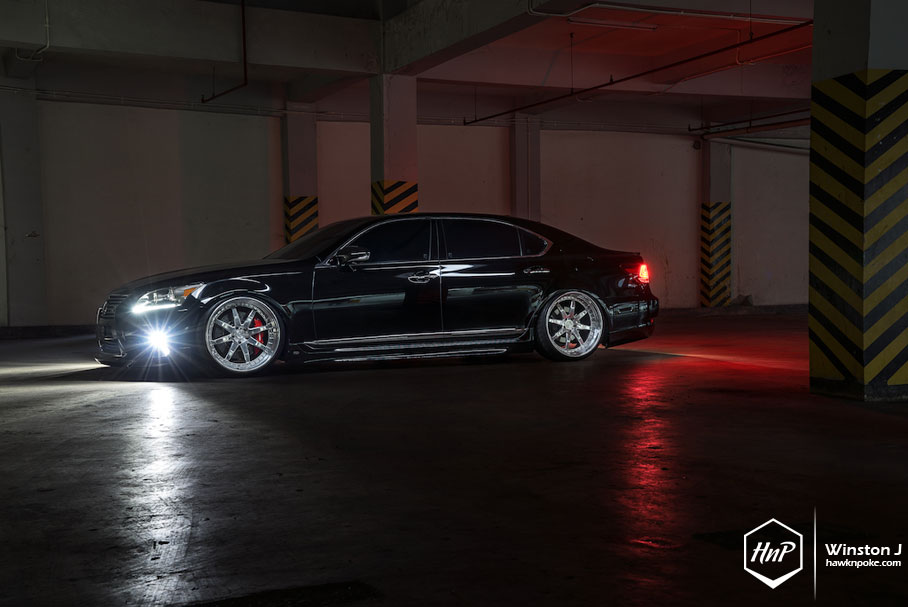 Equipped with a mighty 4.6L V8 engine and being supported by an air suspension system, the LS460L engineers has taken ride-comfort and performance areas very seriously. Accelerations are swift yet very smooth, thanks to the 8-speed transmission. Meanwhile, cornering and high-speed stabilities are handled very gracefully by the intelligent air suspension system.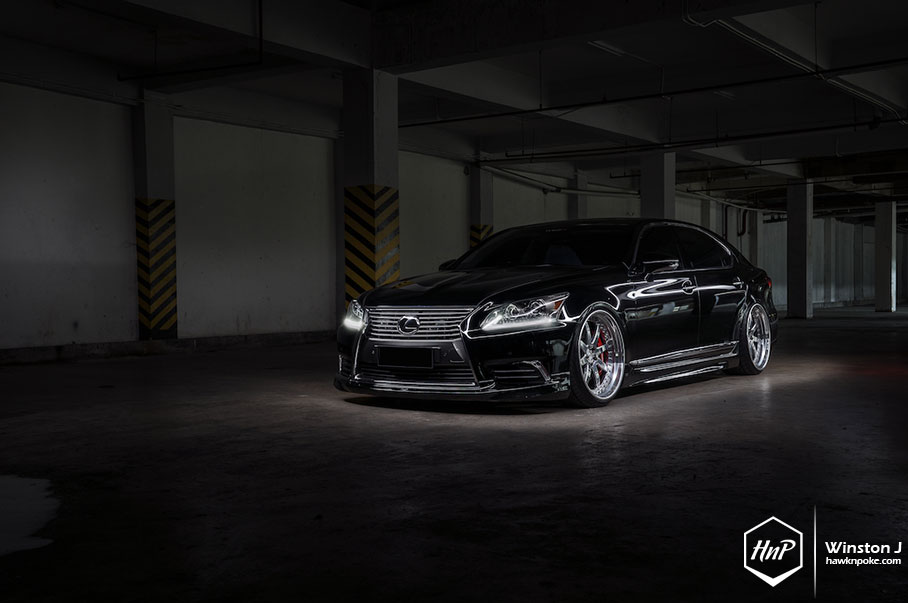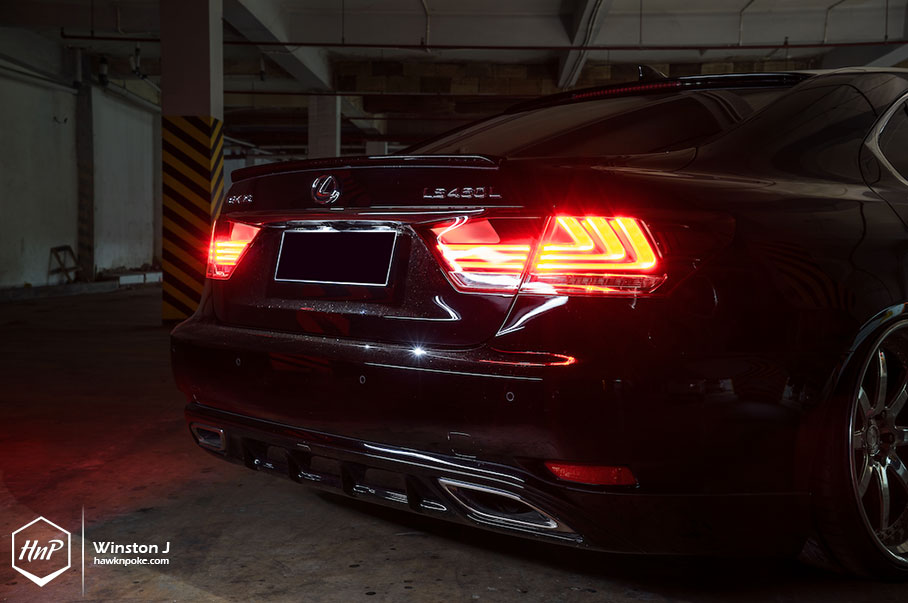 If you've been following the Lexus scenes lately, one name that could never be missed is AIMGAIN. They've enlarged their world-wide presence online through famous blogs such as Stance:Nation, while their offline Japanese team has also been working very hard in revealing outrageously good-looking aero kits. Their Tokyo Auto Salon 2016 booth, for example, has become one of the most talked-about this year, featuring AIMGAIN-tuned Aventador, RC-F, GT-R, GT86, Prius and Miata. While the company did start-up with mainly Lexus-specific parts, they have also now expanded into other brands.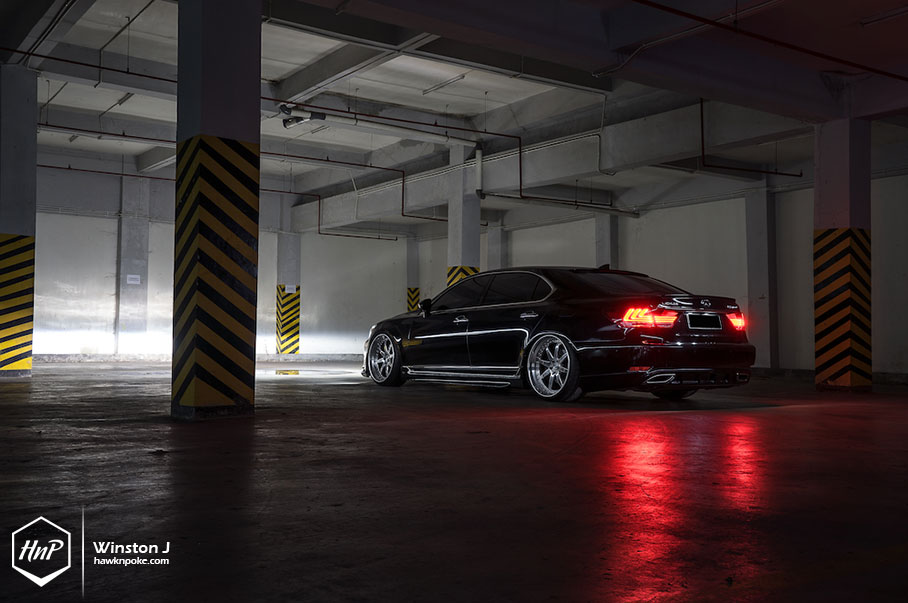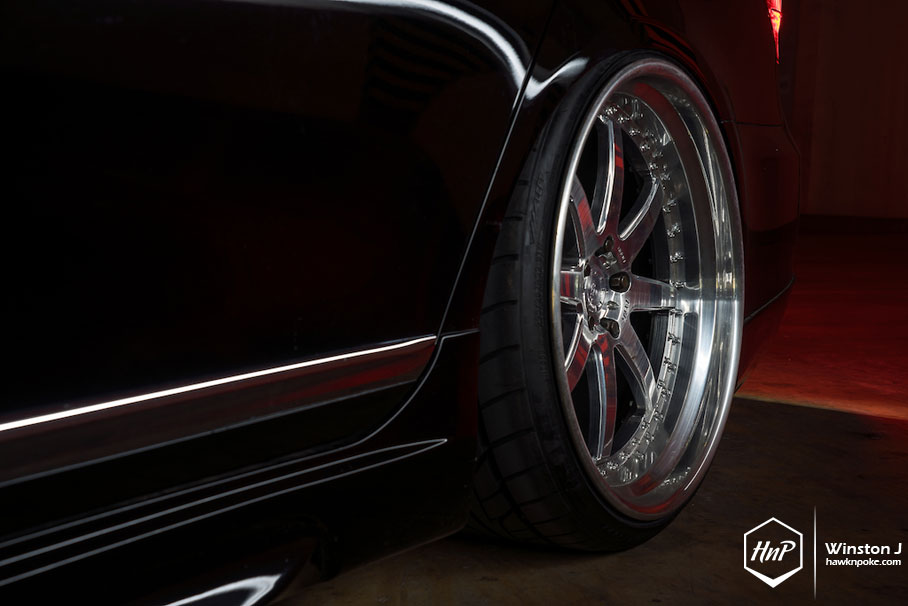 Today's Lexus LS460L has been stylishly equipped with AIMGAIN's full aero kit, while 22″ ADV.1 wheels took care of the wheels department. Having air-suspension system straight off its the factory, it took only an Rspec lowering module to bypass the air suspension controller, allowing the much lower ride-height you're seeing today.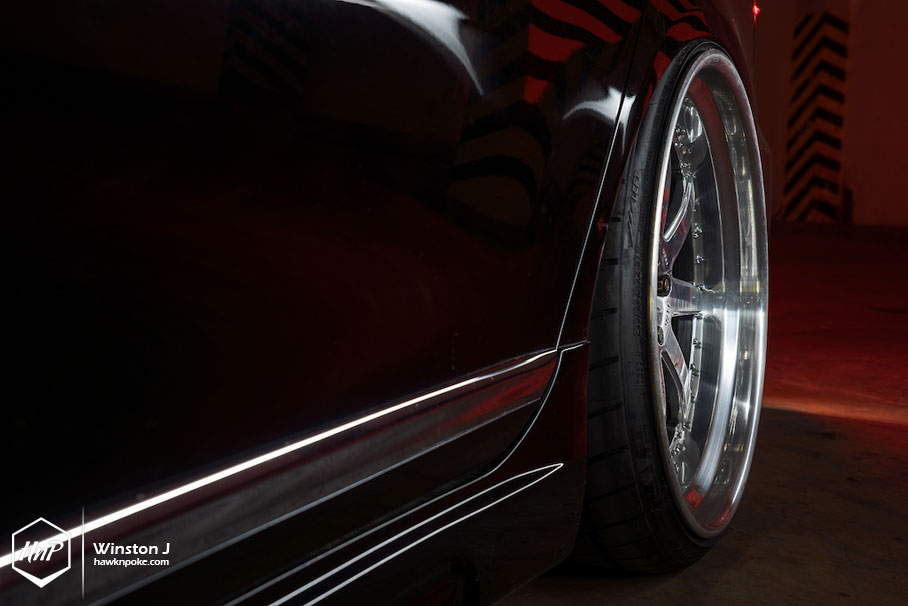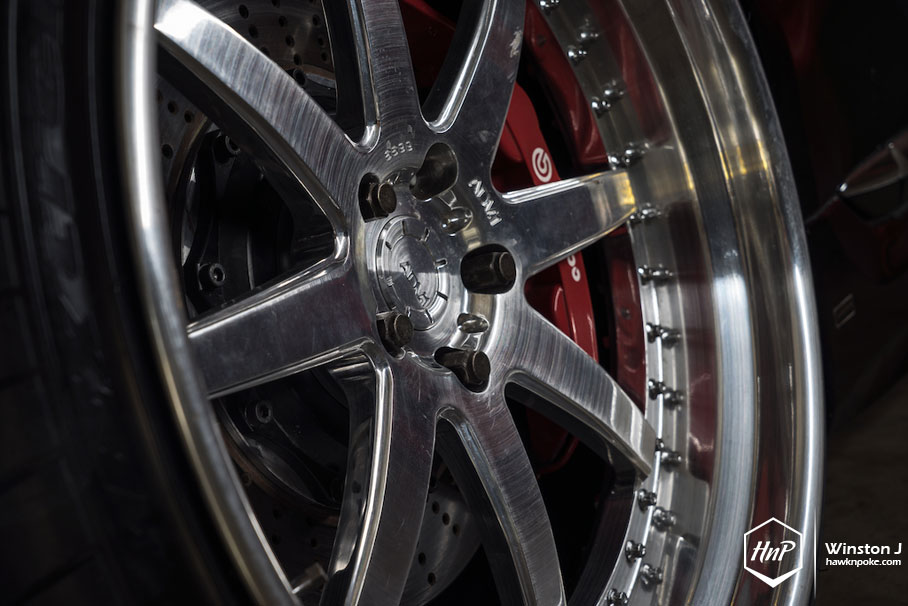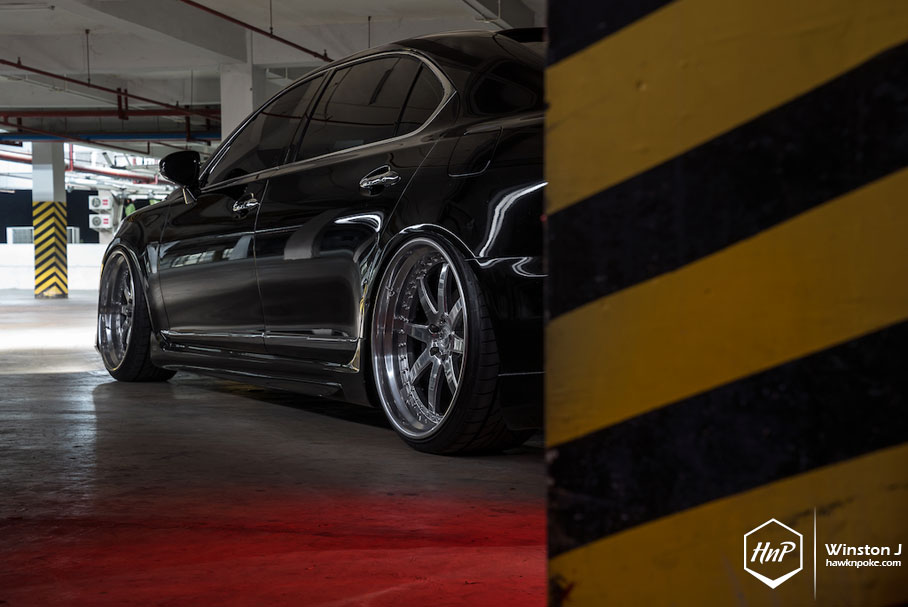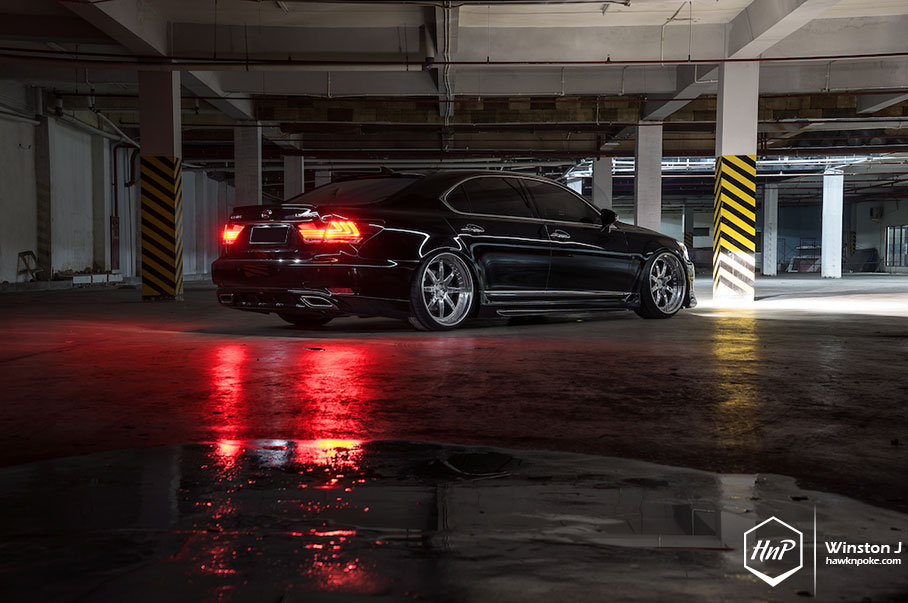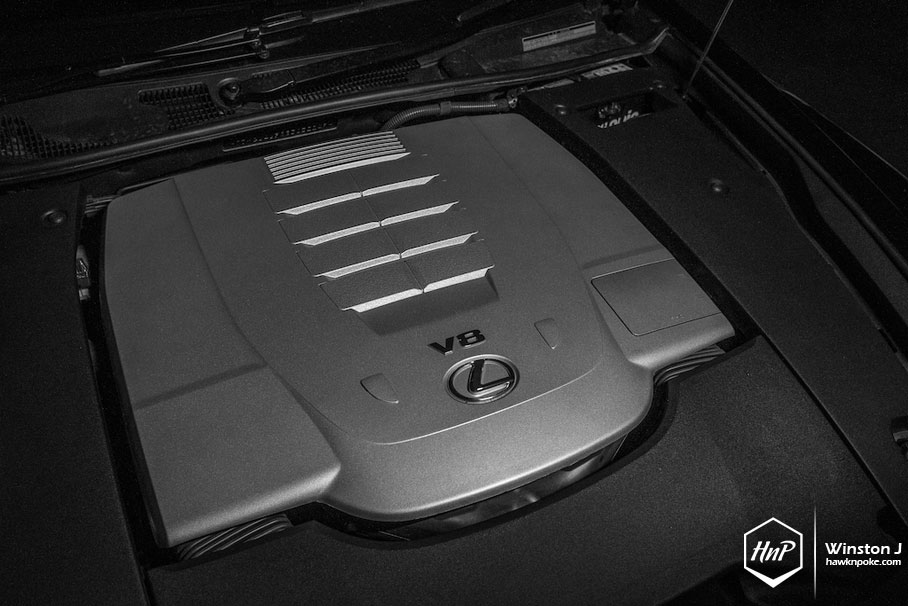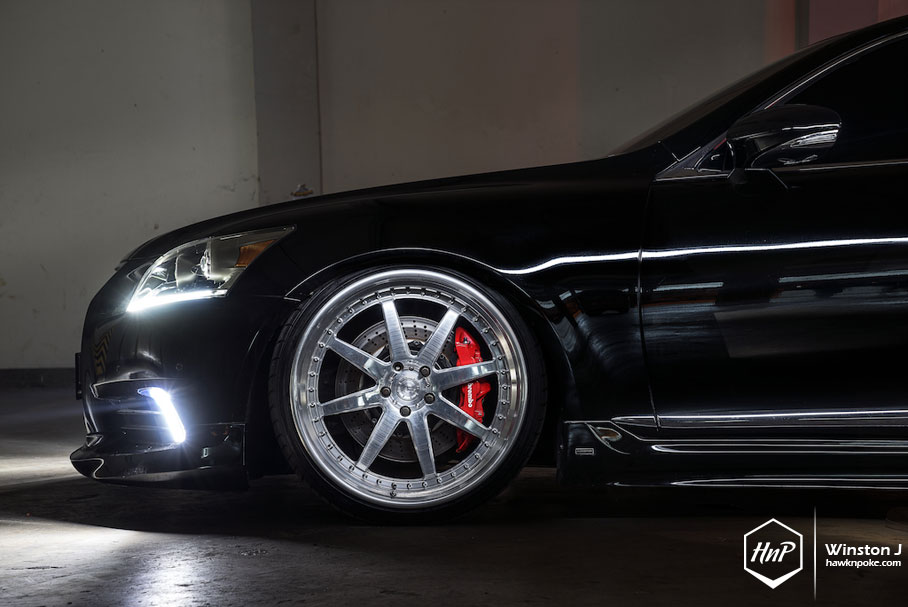 Modification Specs
AIMGAIN aero kit
ADV.1 ADV08 Track Function 22″x10.5-12 Brushed Stainless Steel
RSpec lowering module
Nitto NT555 255/30 295/25
Additional Infos
Photography by:
Winston J
Mobile: +6281932092426
Email: winston_jaury@hotmail.com