Built to Last // Hendranata's GTI on WatercooledIND
Sharp. Precise. Fierce. Noble. Divine. Blades so sharp that it literally swifts through everything, and looks so artful that it deserves to become the imperial-room centre-piece. The mighty Katana sword. The infamous Japanese curved blade used by samurai for their relentless, skilful, and purposeful doings. Strong, unpredictable and always stunningly detailed, the Katana has often been deemed as one of the finest cutting-weapon the world has ever seen. Today's GTI, with such mesmerising combination of beauty and power, has undoubtedly reminded me of the Katana; the mightily capable art-piece.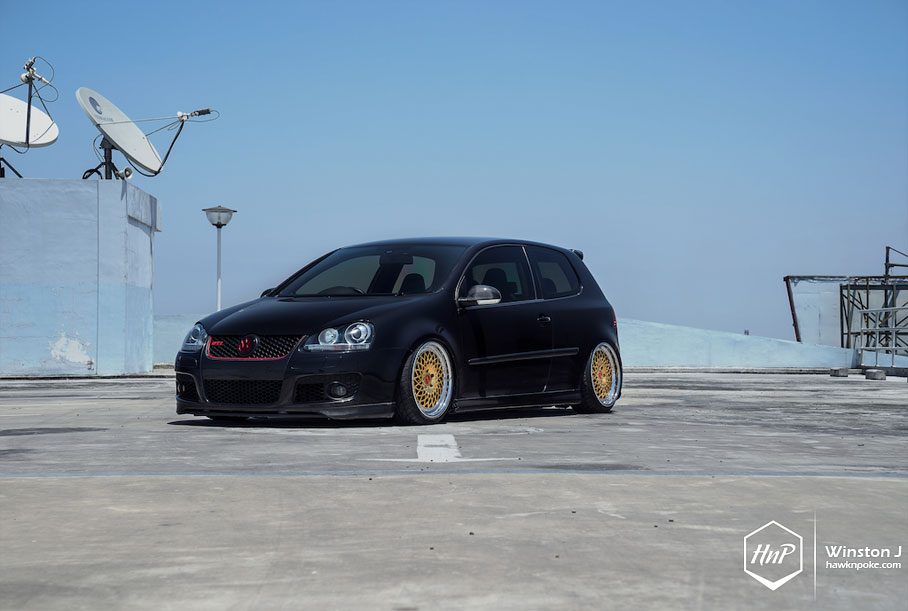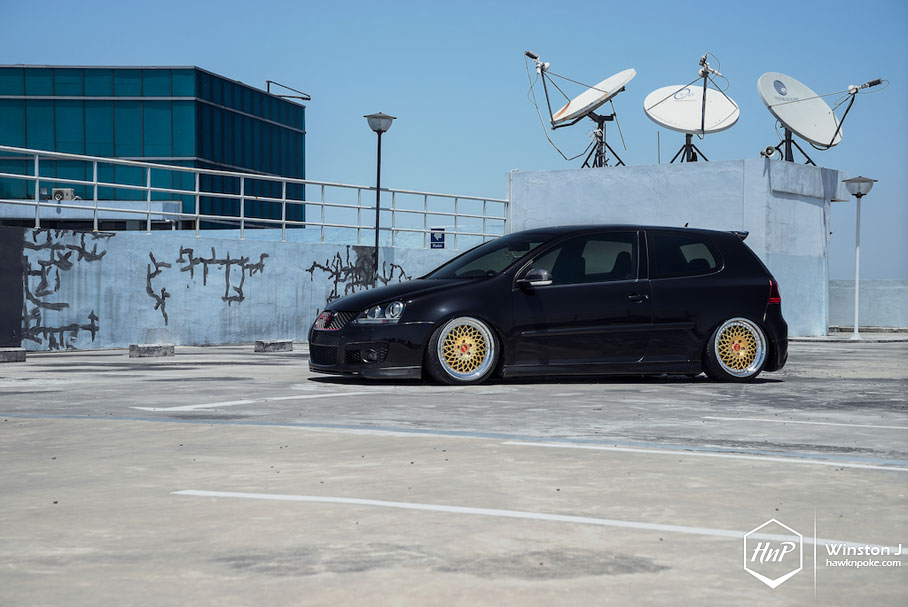 Looking at today's iteration of Hendranata's GTI (check out his previous setup with this link), I can't help but to notice how outstandingly distanced-apart have the exterior and performance sectors become. On the outside, its rich, deep, black body paint and golden WCI wheels have claimed my personal trophy as 'the classiest GTI Indonesians have ever seen'. Coupled with the AirLift x AccuAir system, such a height-drop and tucked-in-wheels combo are simply spot-on executions. Yet on the inside, Hendranata's GTI currently hides a Revo Stage 3 tuned K04 setup. This is definitely more than what meets the eyes, and much more than the usual 'wheels and a drop' VW builds.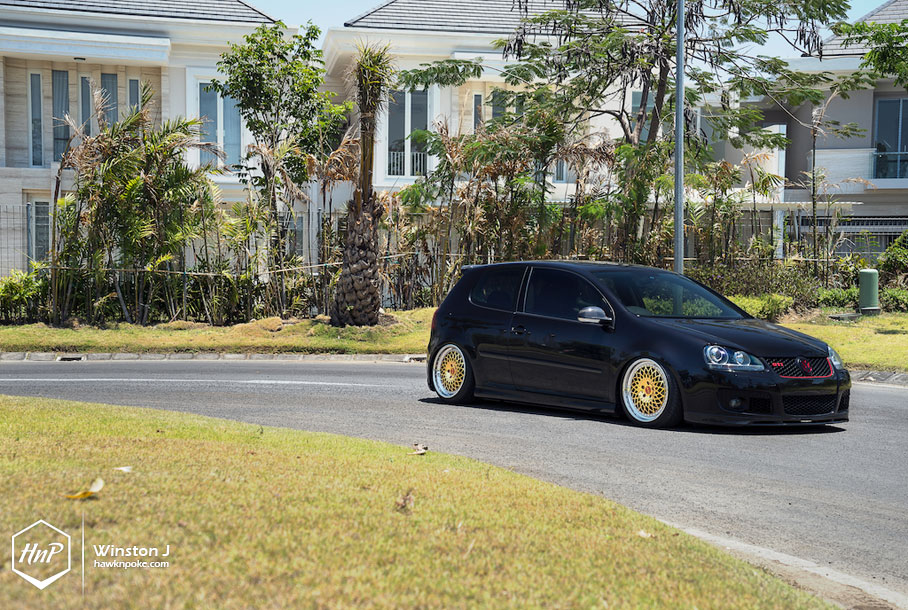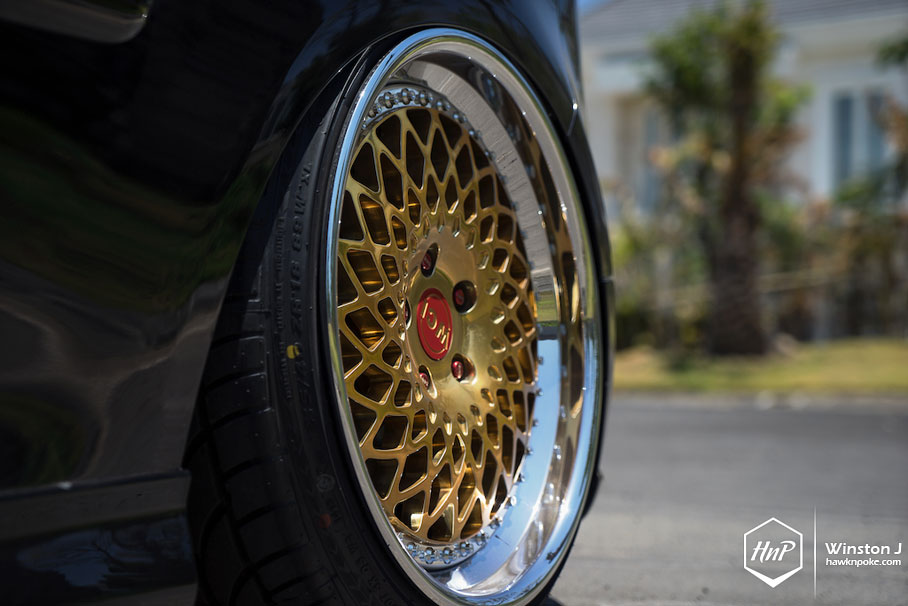 Meet the elephant in the room: the WatercooledIND golden, directional wheels. Three-piece in construction and currently the one-and-only set in Indonesia, Hendranata's latest jewel-of-choice has definitely blown every single one of his previous wheels out of the water. While his old BBS and CCW wheels are unique, this latest 18″ aggressive wheels' finishing is a different level entirely. Stunningly clear gold at the centre, and painstakingly-perfect-chrome-lip at the edges; this is a winner right here.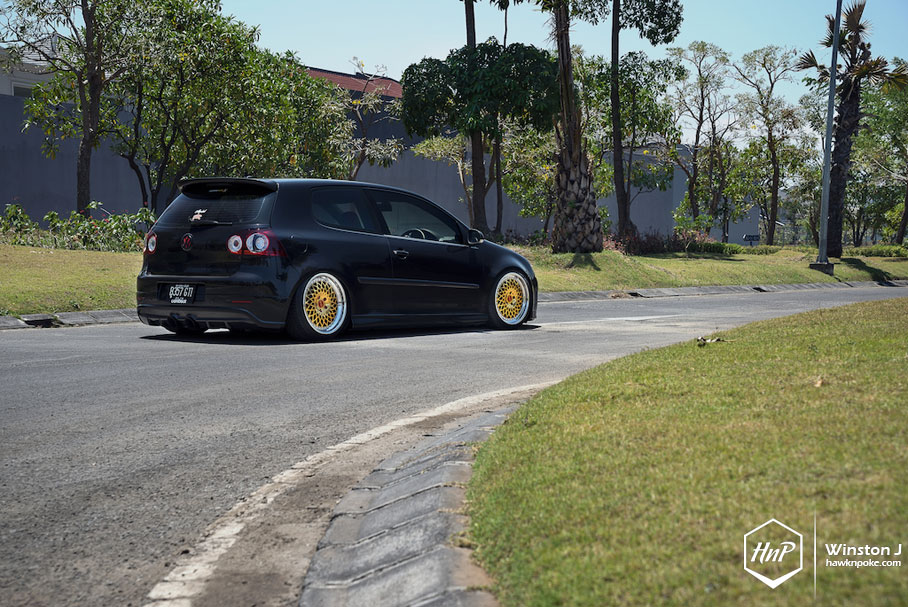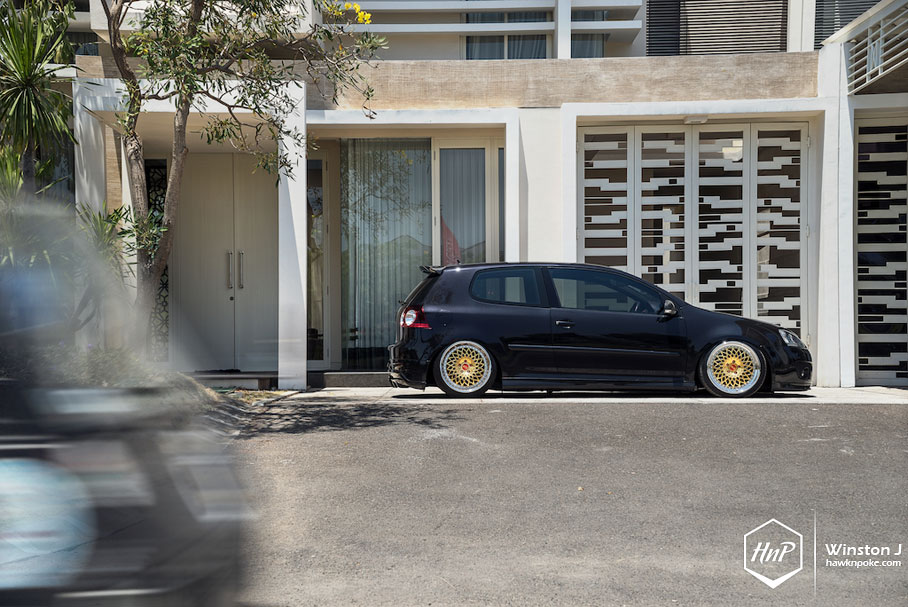 Apart from the staggering wheels-update, Hendranata has also improved the GTI's engine tuning with Revo custom stage 3 ECU tune and DSG stage 2 transmission tune, allowing for even a smoother, better performance for its K04 turbo setup. Coupled with a bigger-diameter exhaust system (Eurojet) and improved engine mountings (VF engineering), the GTI is now even rev-happier than before.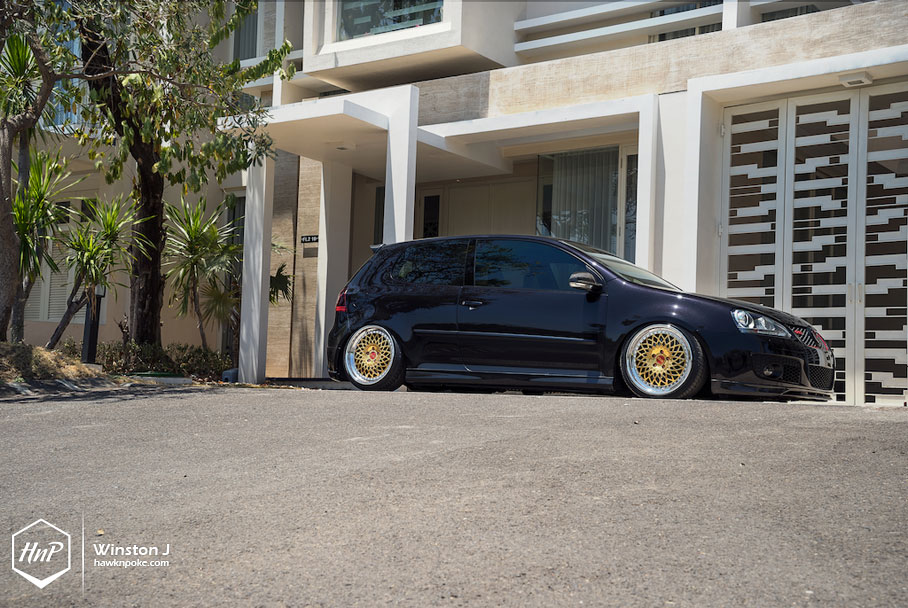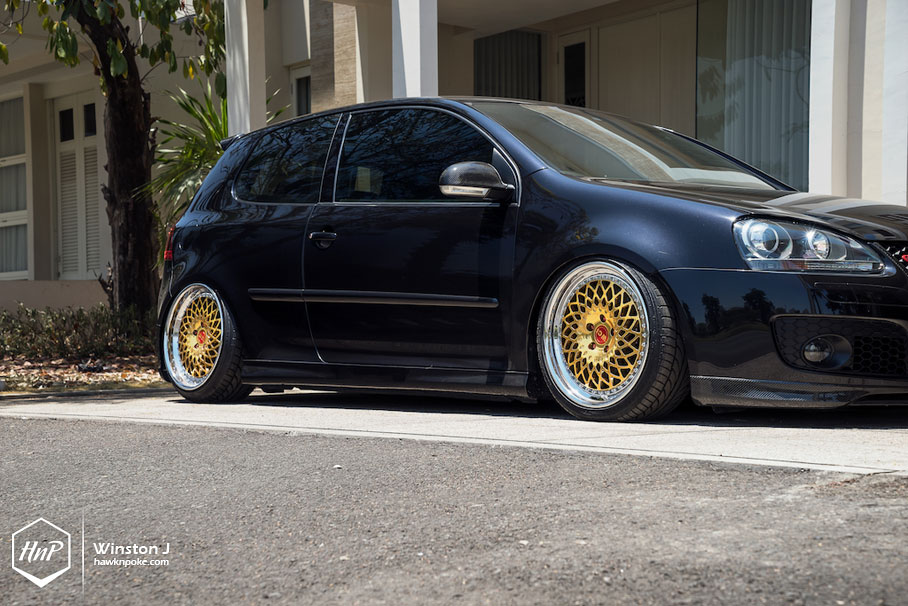 The 'finale setup'. Hendranata admits that this current build you're seeing will be the last, best setup for his beloved B357GTI build. To his words, "every detail has been perfected and extra miles have been gone through at this time. I've reviewed and improved the whole concept of my daily-use, all-around GTI." While years ago we've always had him coming in with new plans to improve on things, today he has finally settled on everything and ready to give this GTI the centre-room attention it has always deserved. A finished, imperial-room-worthy, masterpiece.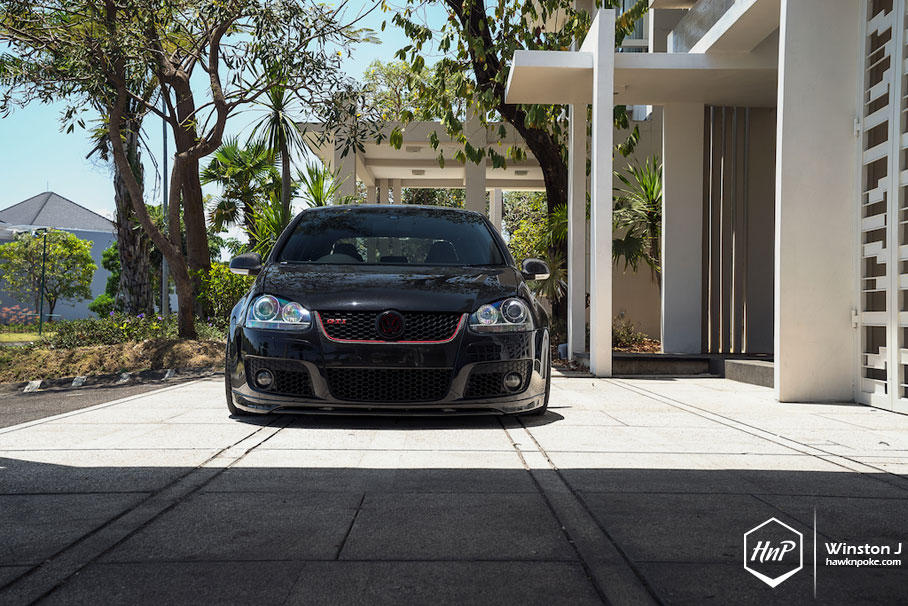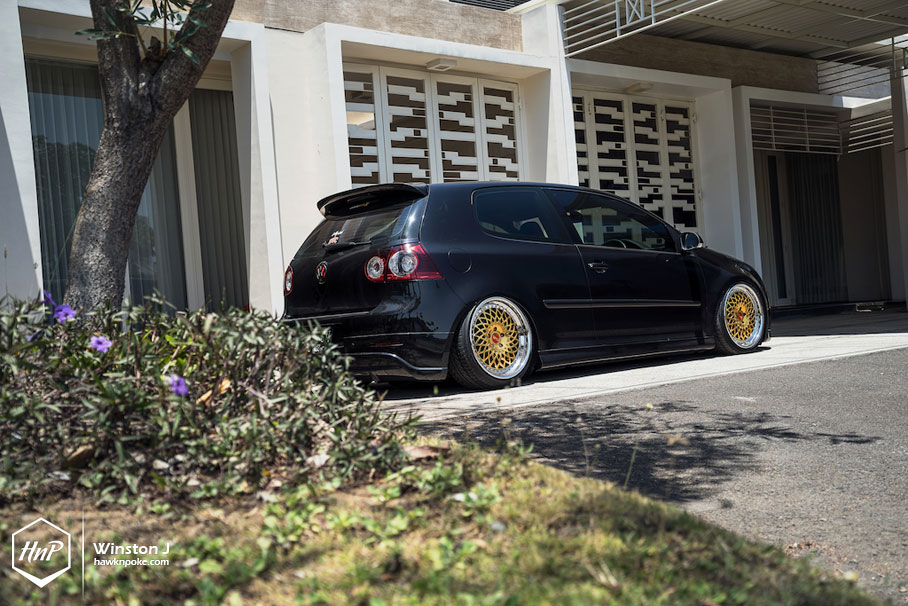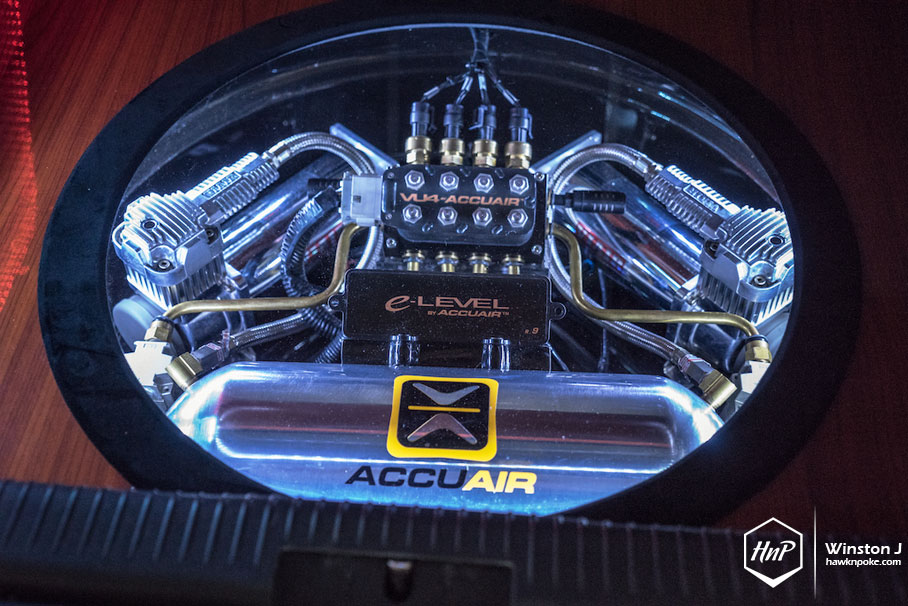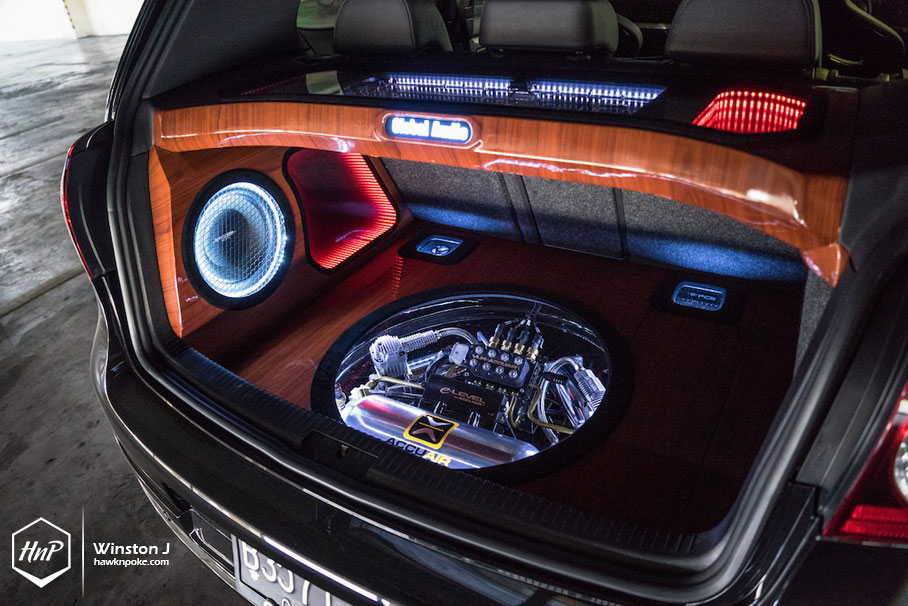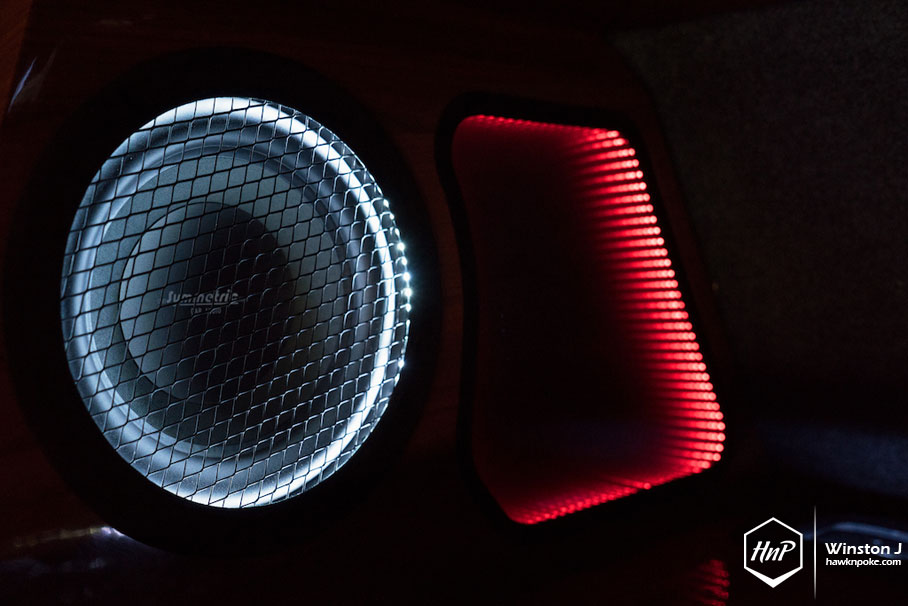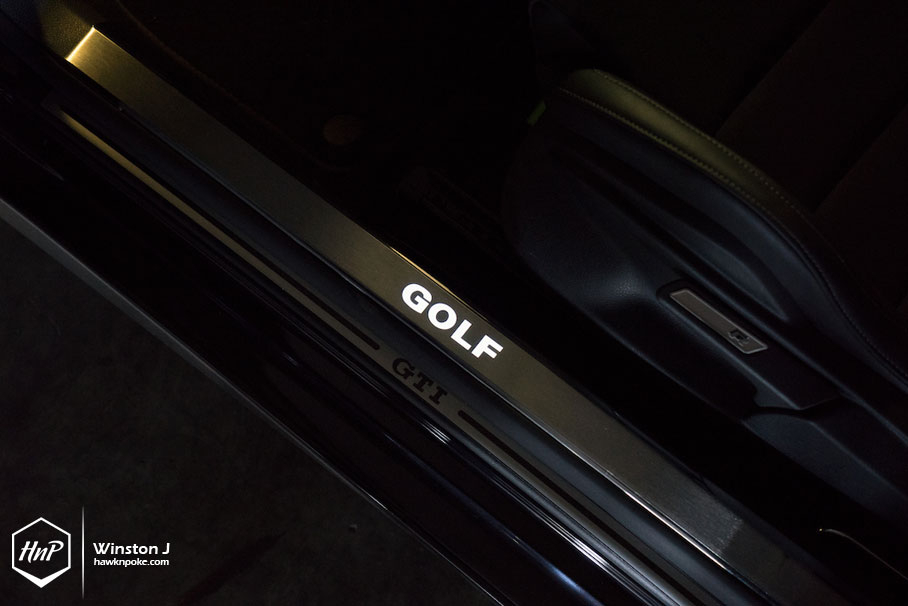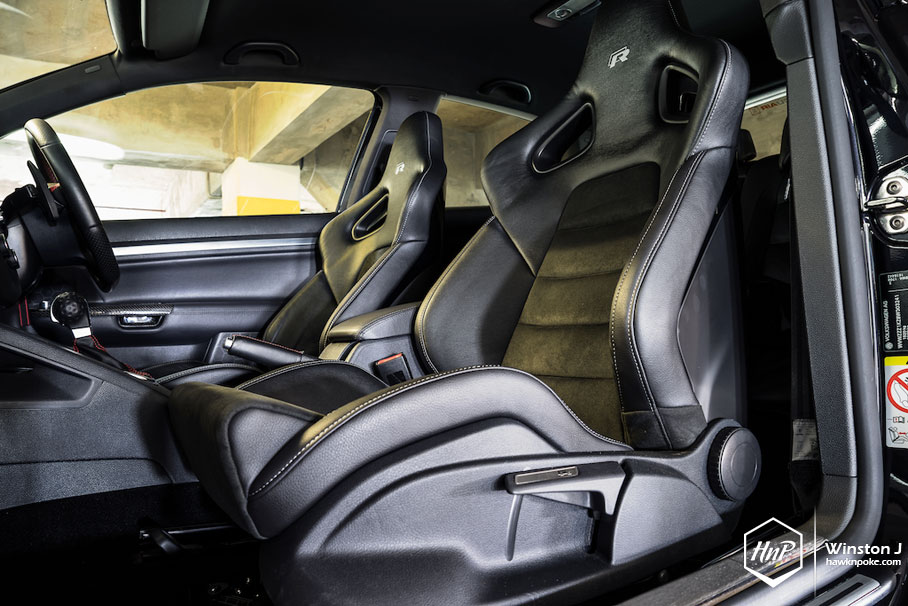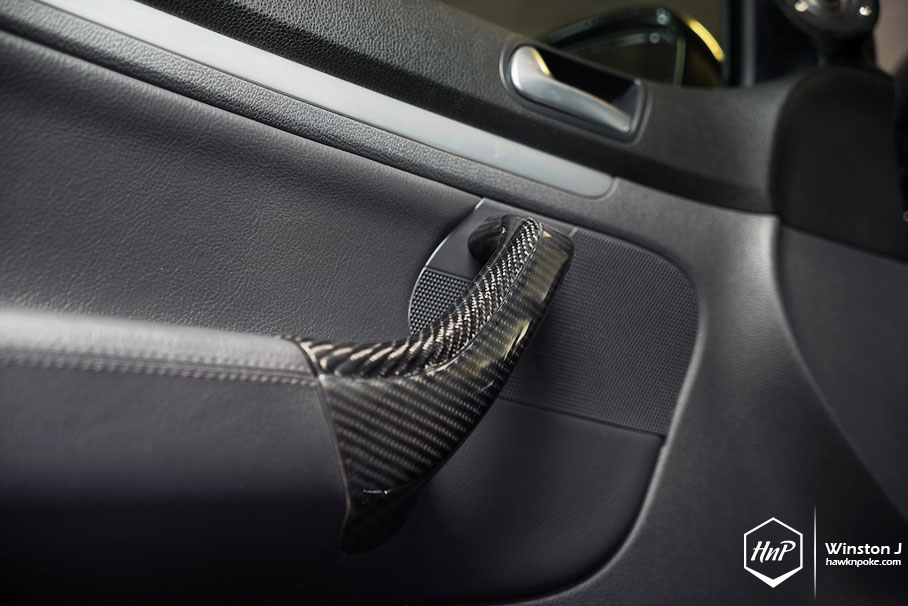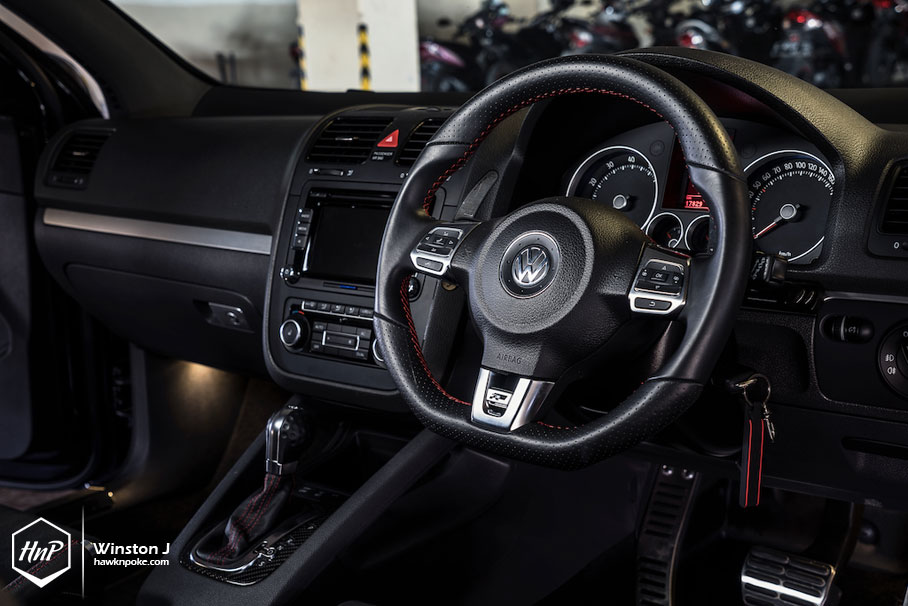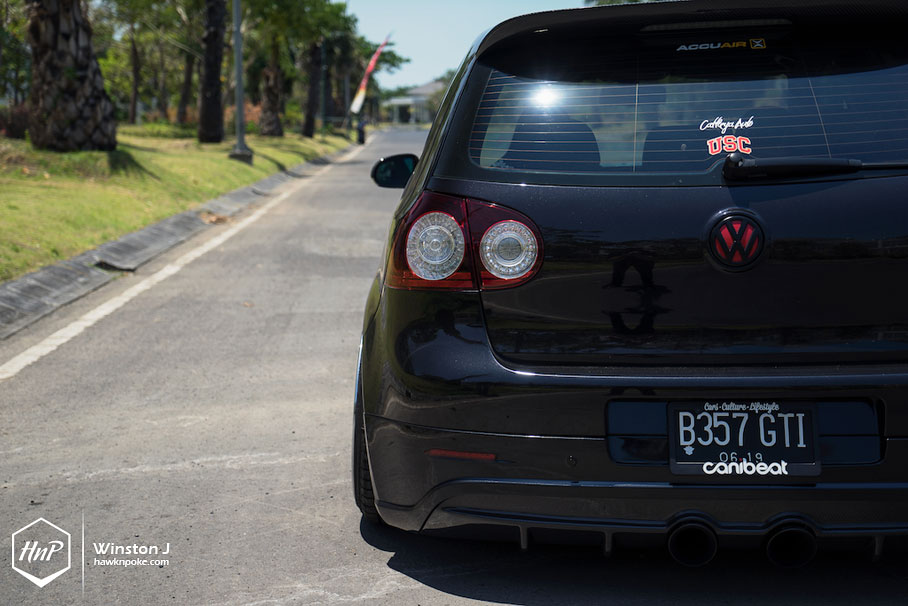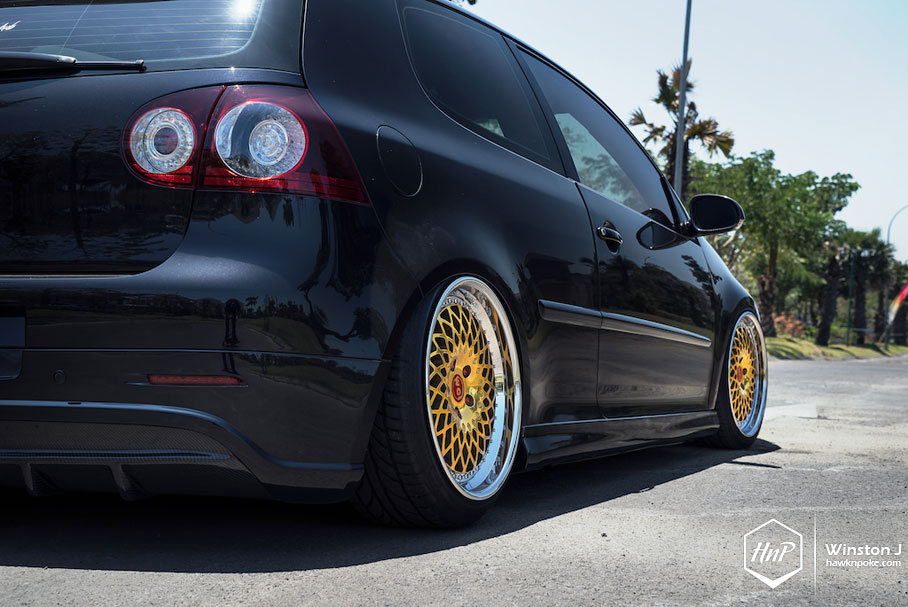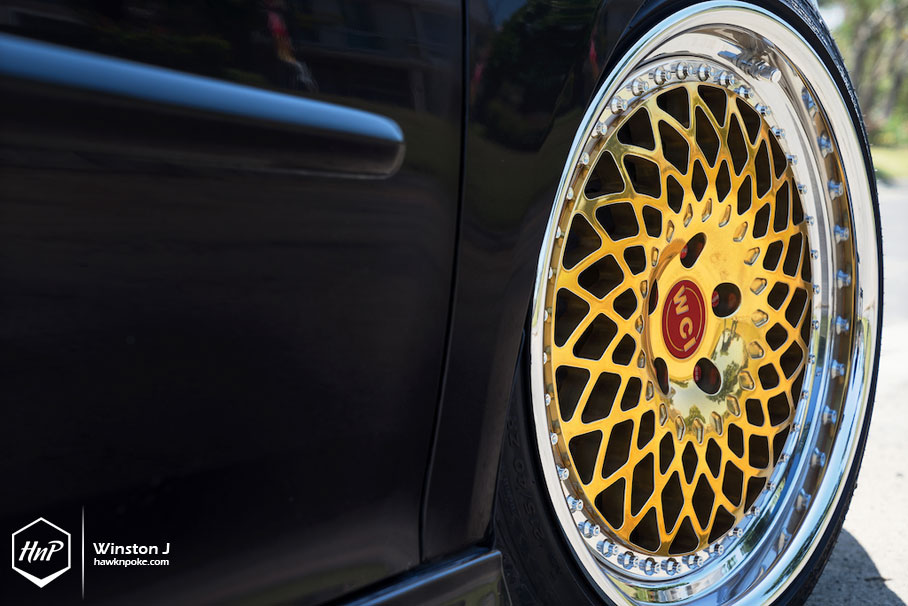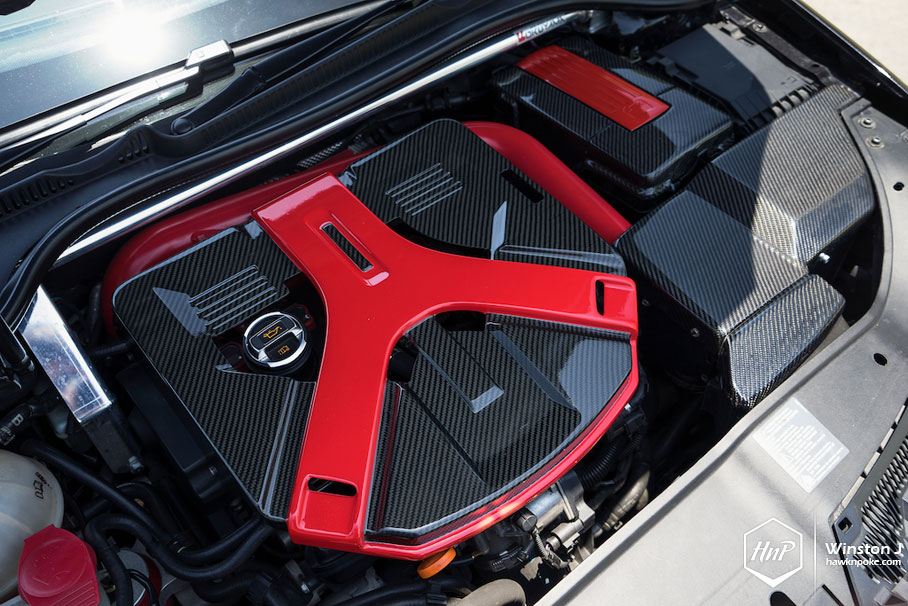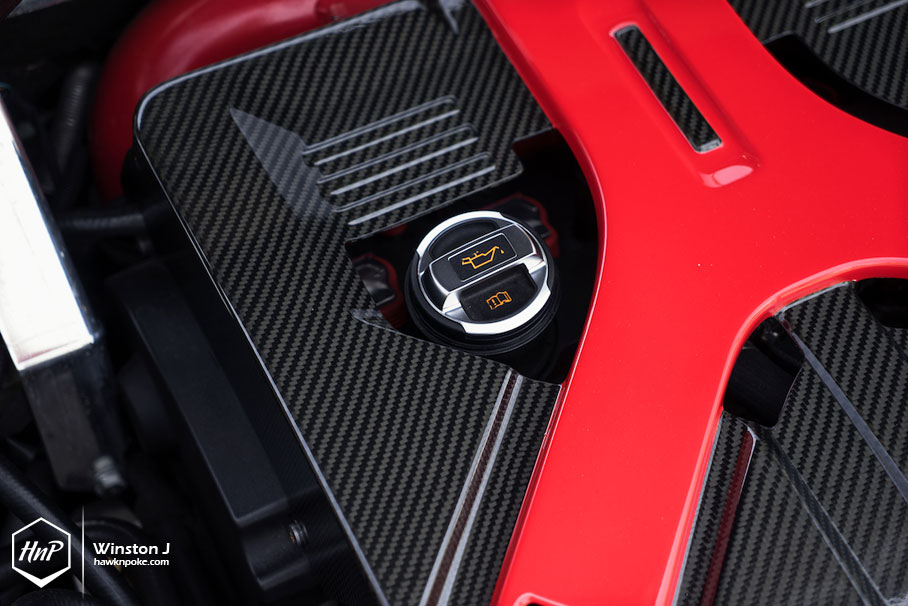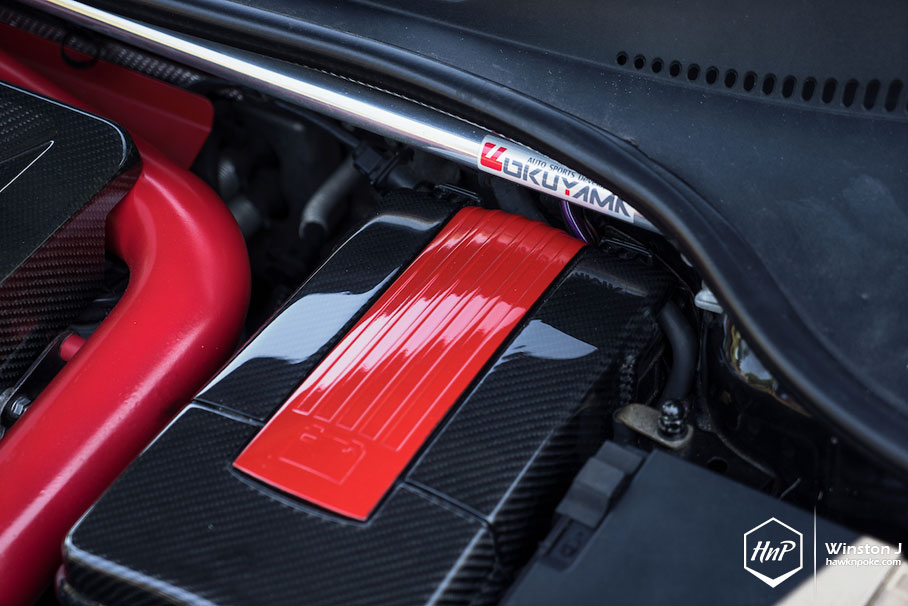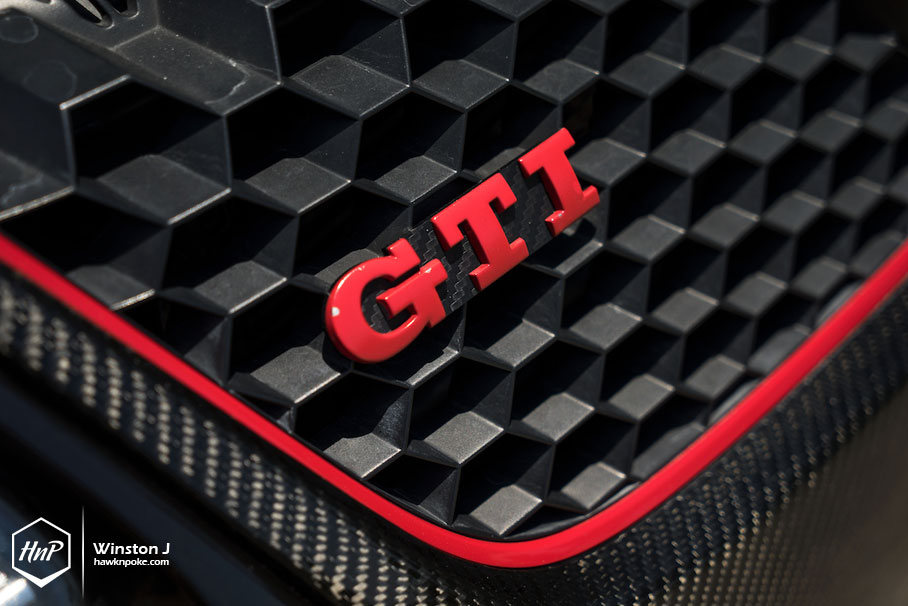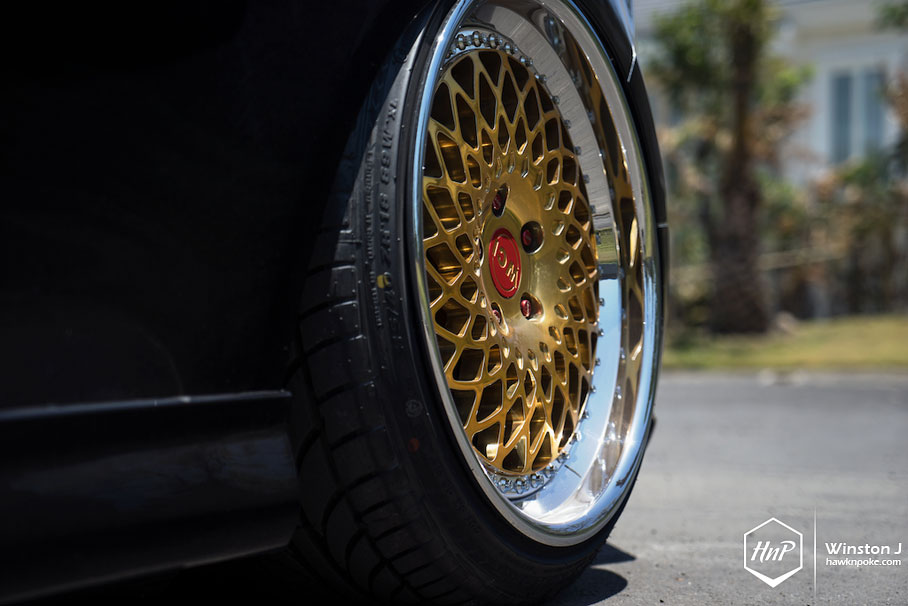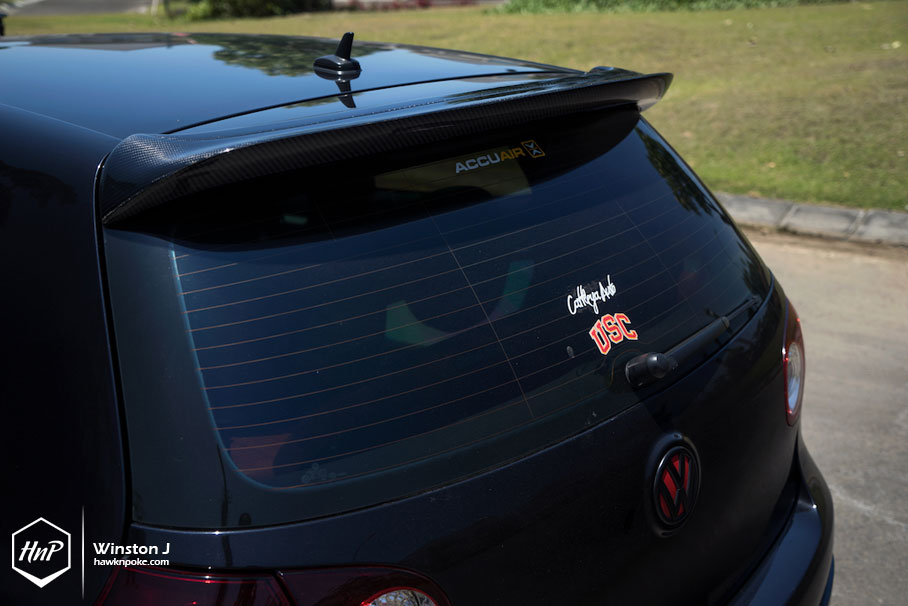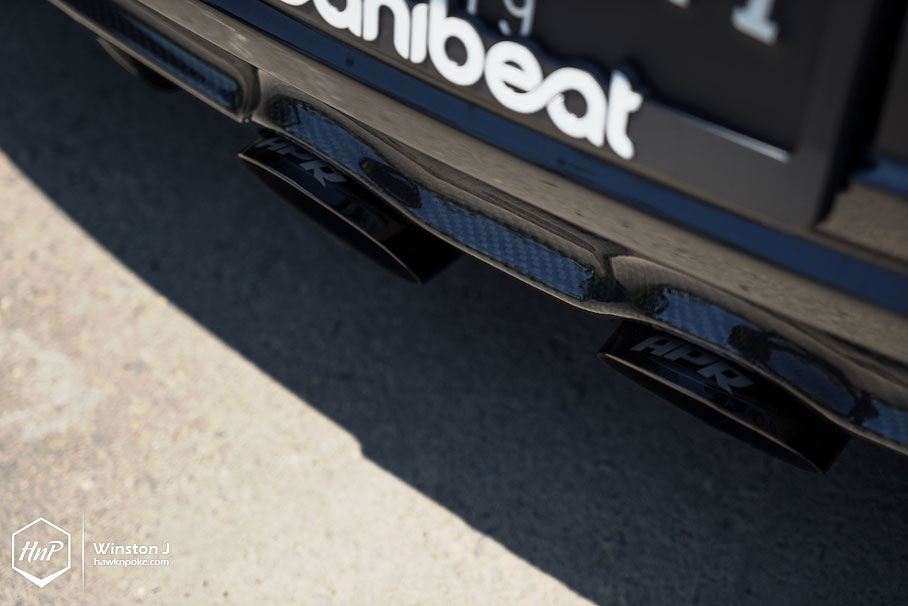 Modification Specs
ENGINE ETC
AWE Tuning K04 Turbo Kit
Forge K04 Actuator
Audi S3 Injector
Eurojet Racing v2 Intercooler
REVO Custom Stage 3 ECU remap
REVO DSG Stage 2 TCU remap
LOBA High Pressure Fuel Pump
RS4 high pressure relief Valve
Spullen Runner Flap Delete
K&N Typhoon69 Cold Air intake
BSH Street Catch Can
Audi R8 Rev E ignition Coils
NGK iridium BKR8IEX Spark Plugs
3″ Eurojet Racing Catless Turboback
Custom Turbo Discharge Pipe
ECS Lightweight Pulley
Forge Diverter Valve
Awe tuning DV relocation kit
VF engineering engine mount
Eurojet transmission mount
Spullen dsg cooler kit
Neuspeed dogmount insert kit
Tidstyling carbon engine cover
Carbon custom intake cover & battery cover
R8 oil & coolant caps
SUSPENSION & TRANSMISSION
Peloquin DSG helical gear LSD
Okuyama Carbing 4-point Strut bar
Okuyama Carbing Lower Arm Bar
Orsen lower deck guard
Eibach front swaybar
CTS turbo rigid subframe collar
Brembo GT 328mm 4-Pot BKK
Brembo braided brakelines
Superpro Aluminium Control Arms
Airlift performance air suspension kit for mk5/mk6
With airlift upper ball mounting
Koni adjustable rear shocks
Accuair e-level digital air management
3gal seamless airtank
Dual 440cc viair compressor
Accuair i-level controller
Zaetech Digital air pressure gauges
Custom copper hardlines
AUDIO
Precision power amplifier dcx500.5
3way scanspeaks & vifa Front speakers
10″ subwoofer
Venom Pandora Sound Processor
1frd Capasitor Bank
Custom wood panel deck
INTERIOR
Blitz Throttle Controller
MK6 Steering wheel
MK6 Climatronic
Osir Dead Pedal
Original Maniacs DSG Shifter
MK6 Edition35 Golf-ball DSG Shifter
Carbon DSG frame
Carbon Door Handles
ECS Automatic Trunk door opener
MK5 Open tray w/ USB & AUX sockets
Mk6 Golf R/Recaro Motorsport Seats
Mk6 RCD510+ USB, Bluetooth mk6 Rear View Camera
Mk6 power windows switches & headlamp switches
Mk5 door sill w/ light
MK6 door puddle light
EXTERIOR
Carbon Side Mirror
Hella LED 3rd Brakelight
Carbon Front Grill
VOTEX Carbon lower front lip spoiler
VOTEX Side Skirts spoiler
VOTEX Carbon rear spoiler
OEM GTI Projector Foglamp
OEM GTI Open Honeycomb Foglamp Grills
OEM Sharkfin Antenna
OEM Golf MK5 LED Rear Lamp
Carbon custom R32 Style Rear Valance diffuser
WHEELS ETC
Front: 18″x9-10 WatercooledInd (WCI) MT-10
3-piece directional wheels with chrome lips & translucent gold center finish
215/40/18 achiles tyres
McGard premium SplineDrive lugnuts & lugbolt conversions
Additional Infos
Photography by:
Winston J
Mobile: +6281932092426
Email: winston_jaury@hotmail.com