Titan // DuelL AG MINI Countryman on Volk Racing
Worlds collide. Today's featured car started its life in the European continent, with decades-old legacies dating back to the 1950s. Today, it's been corporately bought by BMW, yet still being strongly attached to its British heritages. On our streets of Jakarta, MINI itself has become the new urban icon of 'stylish city-buzzler'. It's daring designs, historic graphics and compact platform has been perfectly tailored to the young at hearts.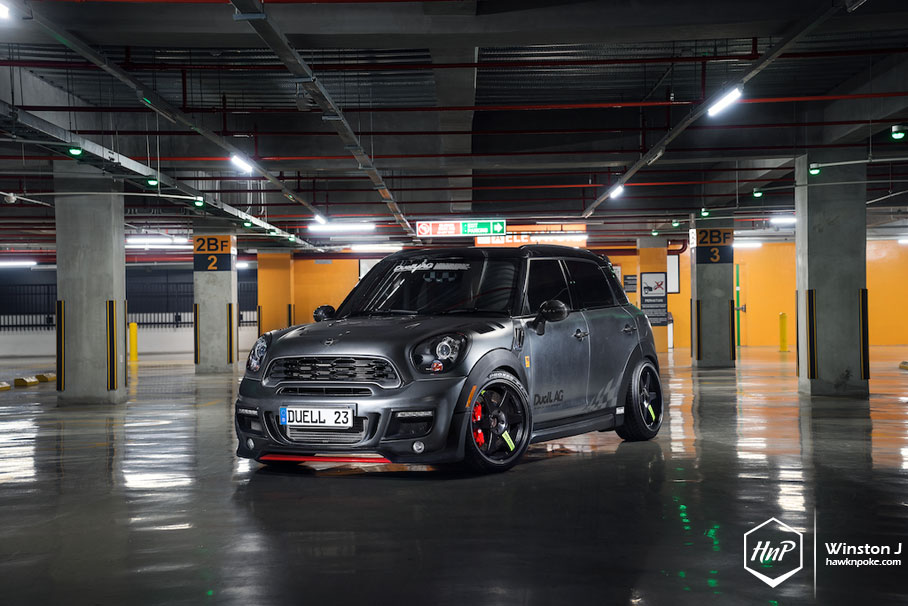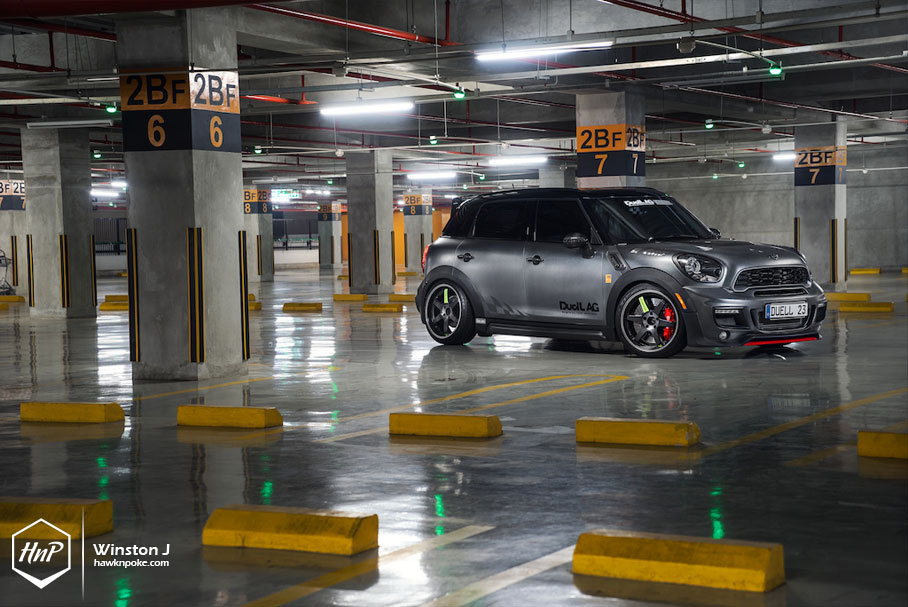 Traveling away from the European continent, I'm taking you over to the islands of Japan. Outrageous, ridiculous, yet often efficiently-quick; these are some of the most popular 'catch words' in the Japanese car cultures. Creating a 'love-or-hate' propositions from outsiders all the time. Today's MINI has been born with British roots, raised by the Germans and tuned up by the Japanese. As contradicting as it might've sounded, the end result turned out to be nothing short of titanic.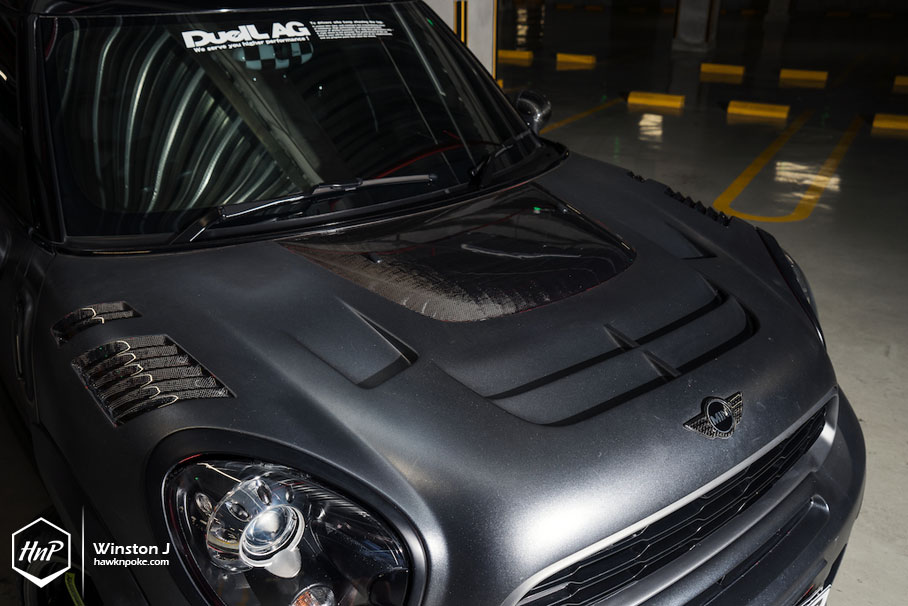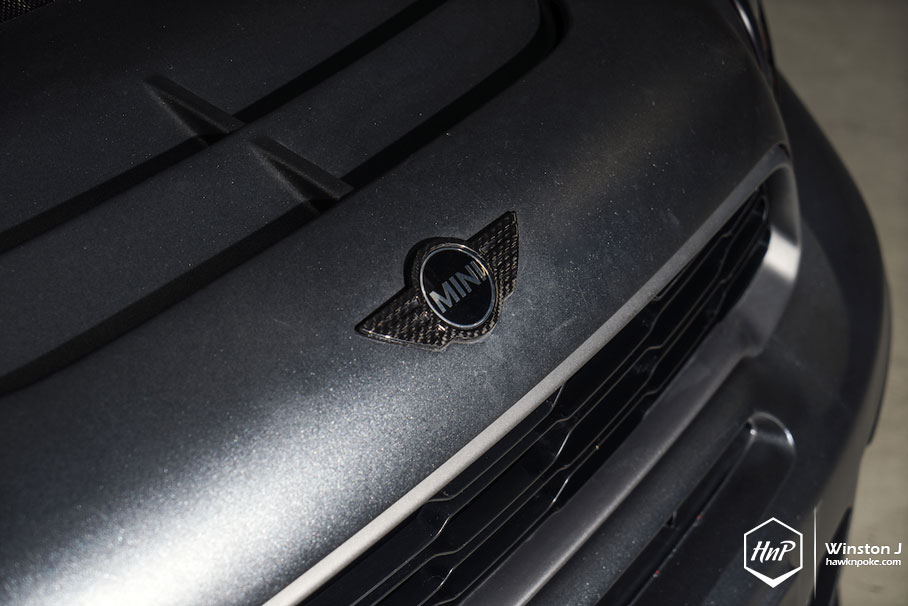 Having been an automotive tuning fan for a long time, Louis the owner of today's MINI decided from early on to create the most daring, unique and eccentric Countryman in town. A plethora of exclusive DuelL AG parts straight from Japan soon found its way attached to the MINI's personality. From DuelL AG complete exterior kit (I have to admit DuelL AG's offering is one of the most aggressive kit for MINI's), Alcantara steering wheel, tacho display, to intercooler kit, the Japanese tuning company's outrageous offerings have dialed up Louis's MINI to 11.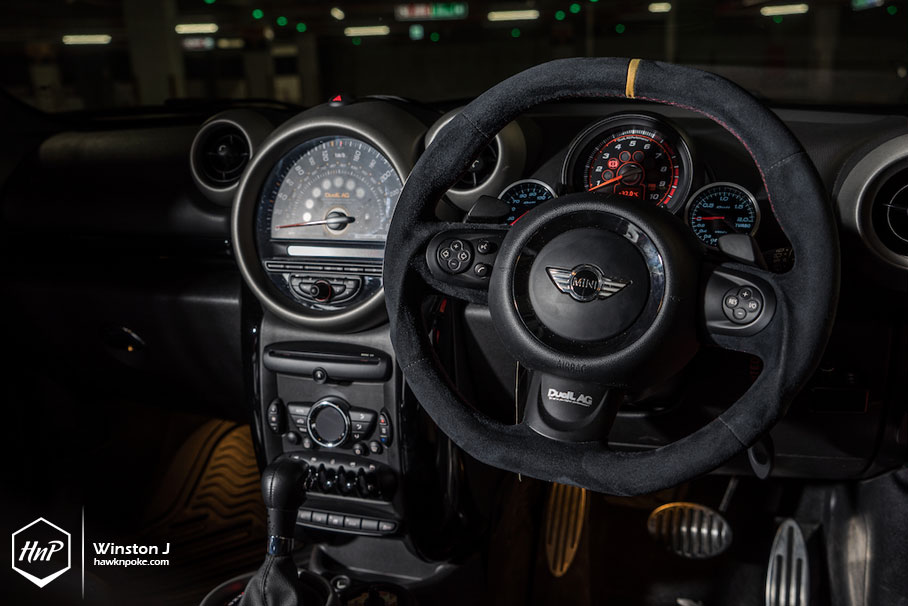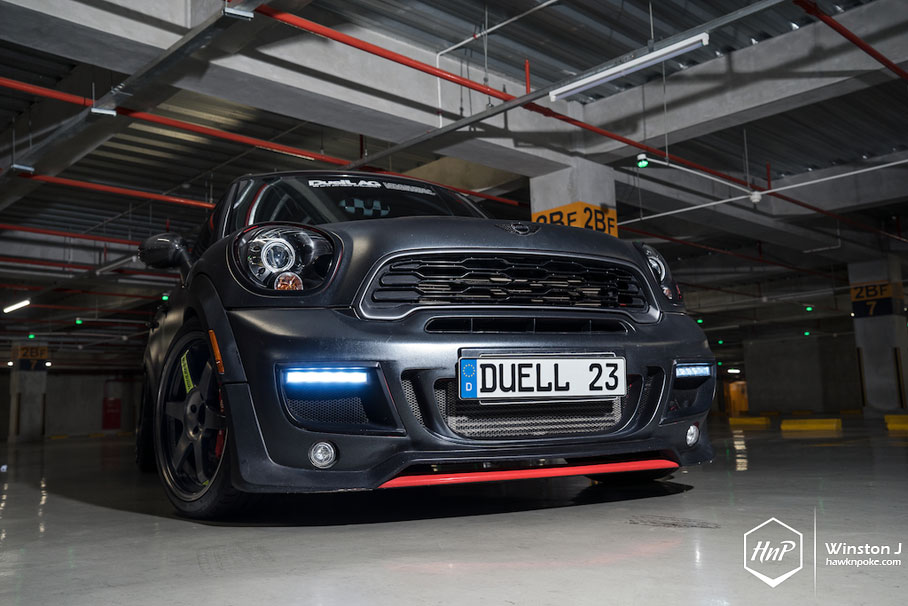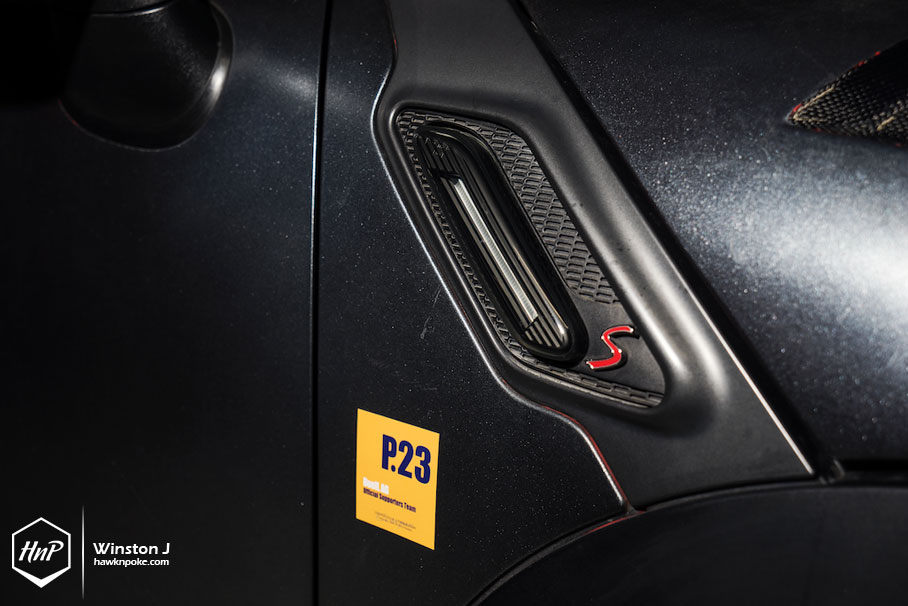 Following Louis's deep passion towards DuelL AG's offerings, he even further decided to become the DuelL AG Indonesia dealer! As of today, there's been several other MINI's beefed by Louis to rumble around Jakarta's busy streets. More DuelL AG fighters will also be featured on our site.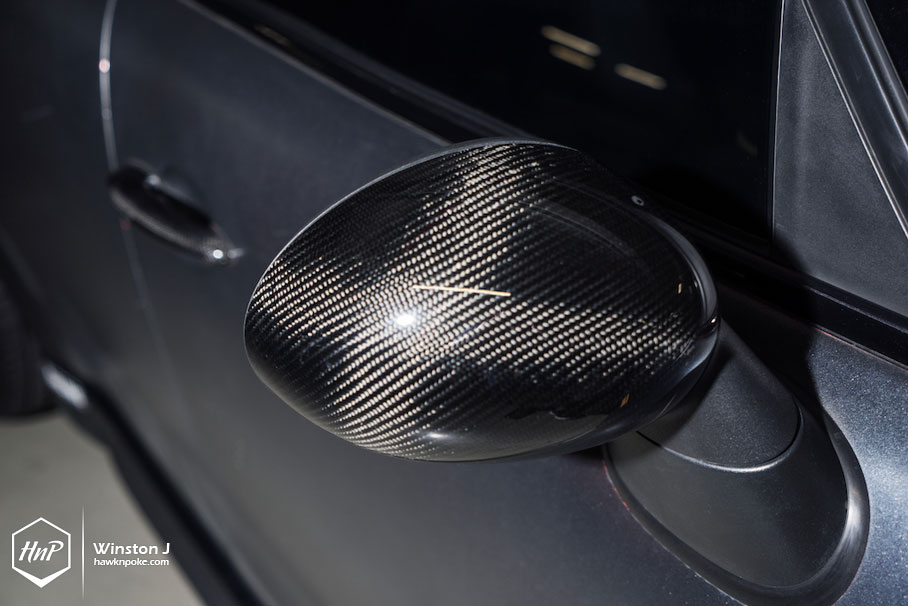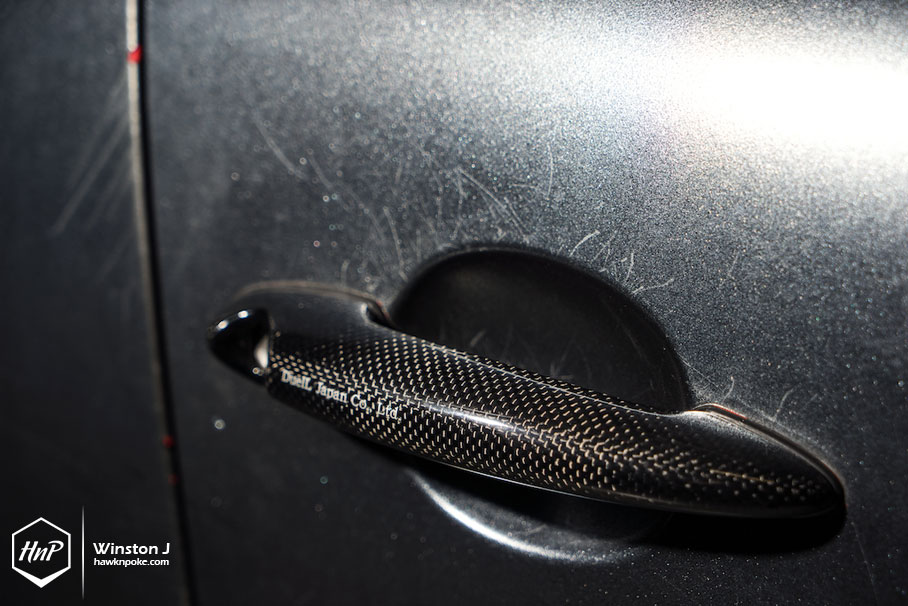 "The Go-Kart SUV," as Louis put it. Being able to fit all the kids' strollers inside the trunk while having a PP Performance Stage 3 tune underneath the hood is the kind of practicality can't be found anywhere else.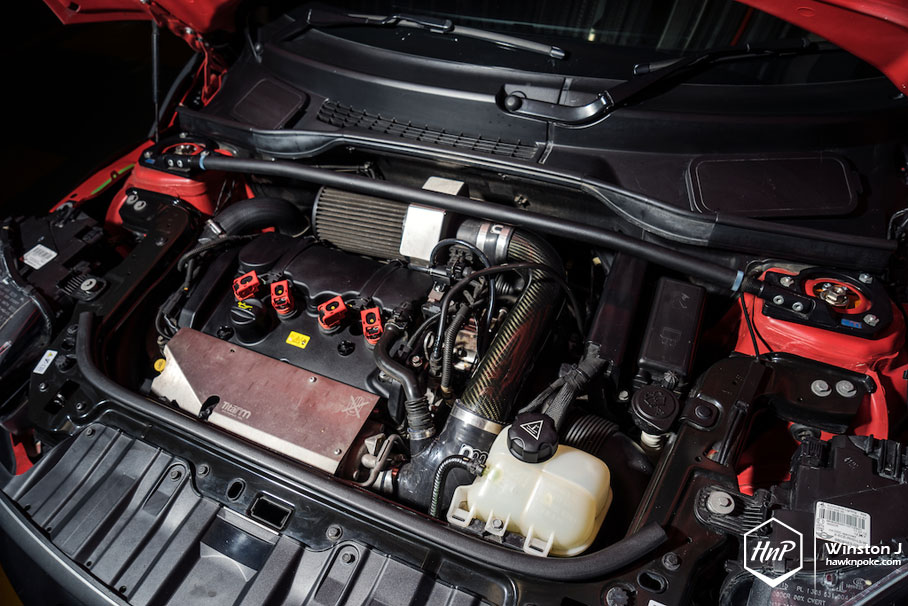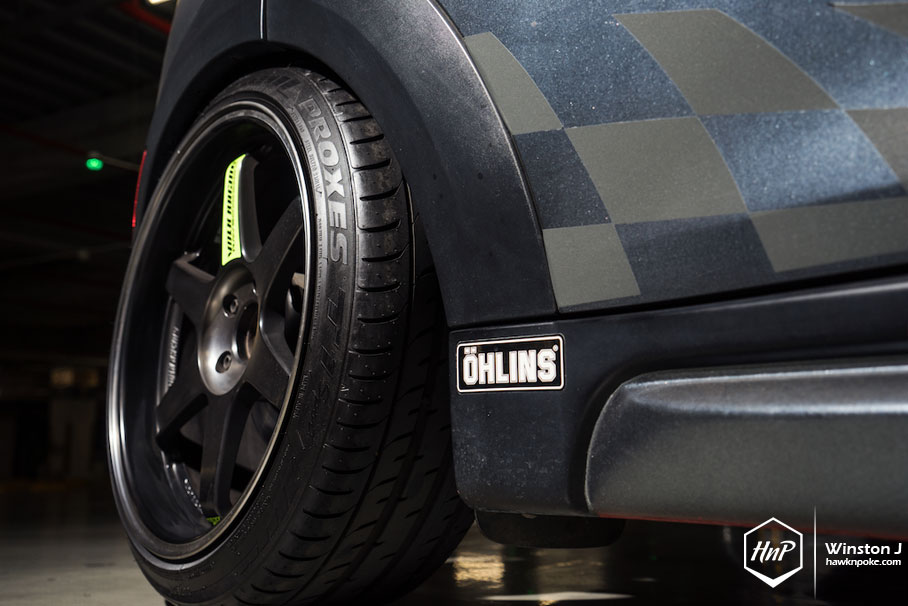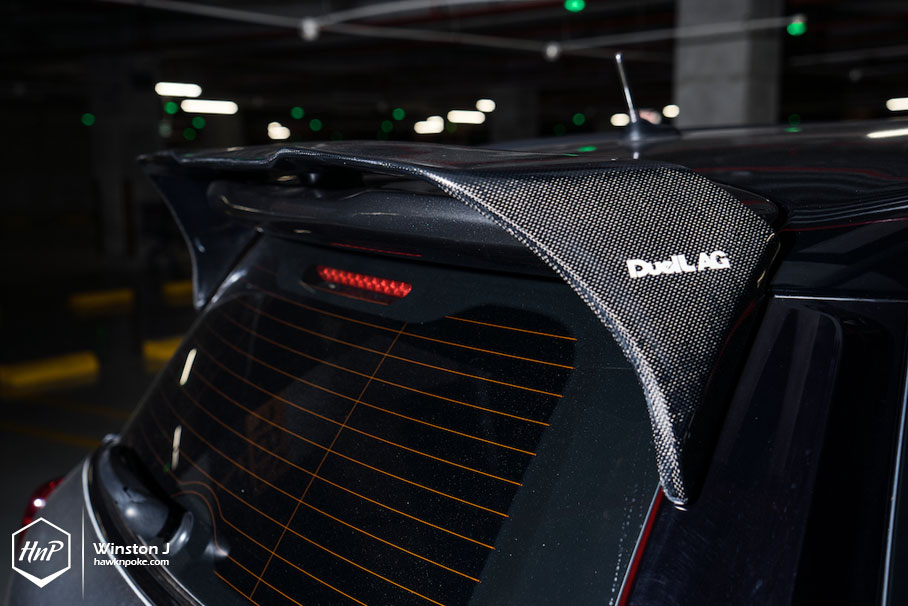 Complimenting the Japanese theme on the exterior, Louis opted for these tightly-fitted 19″ TE37SL Black Edition wheels. Very strong because of its forged construction, this set of wheels are the perfect compliment tp his performance-setup while also being very safe for his family trips.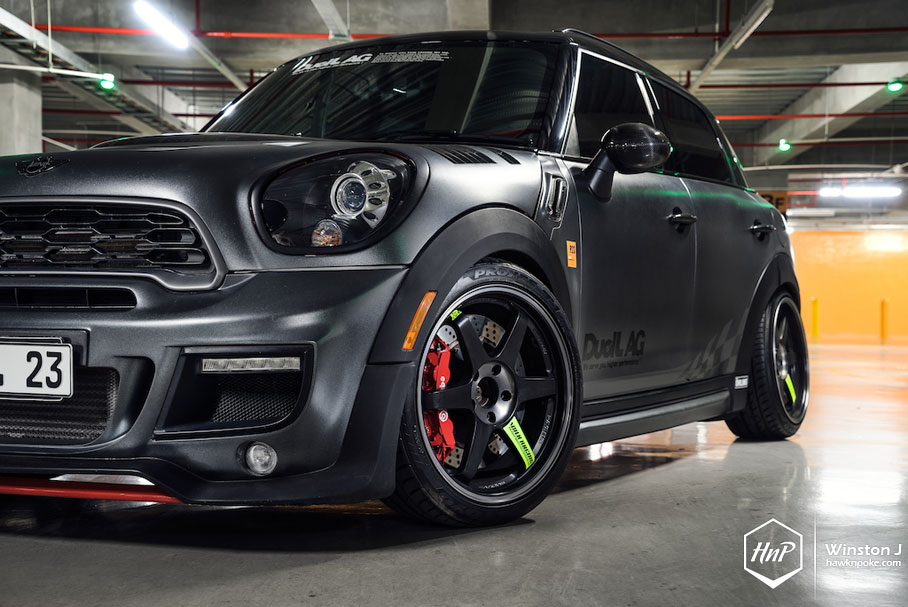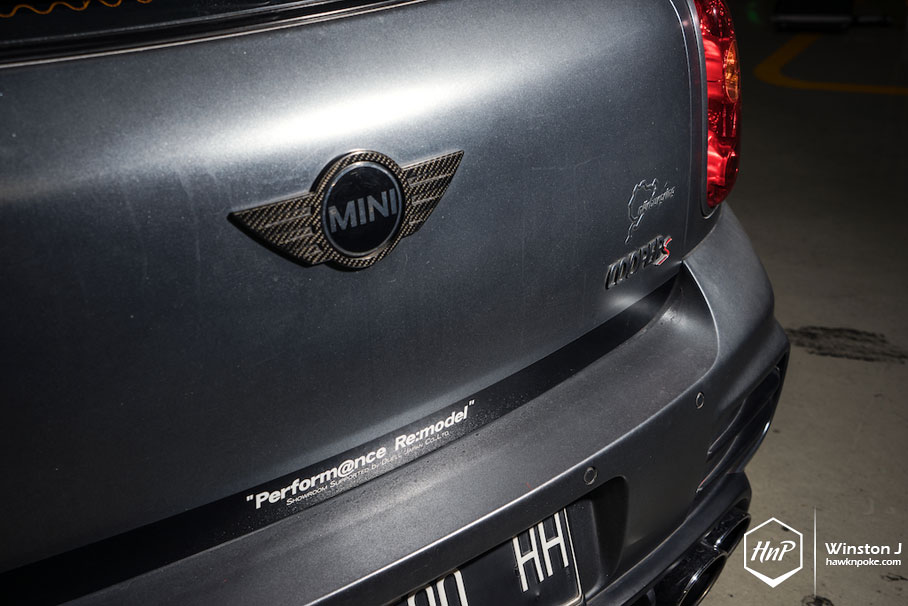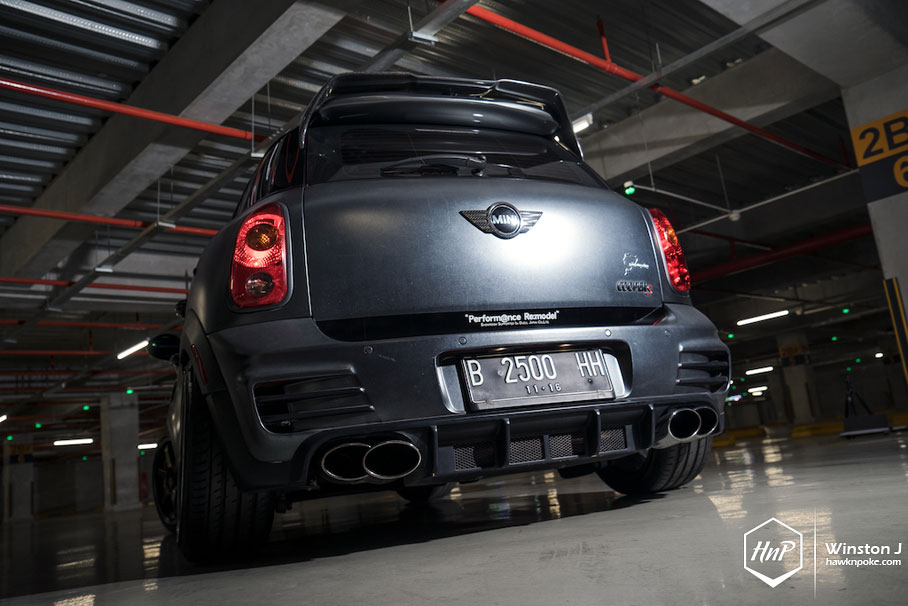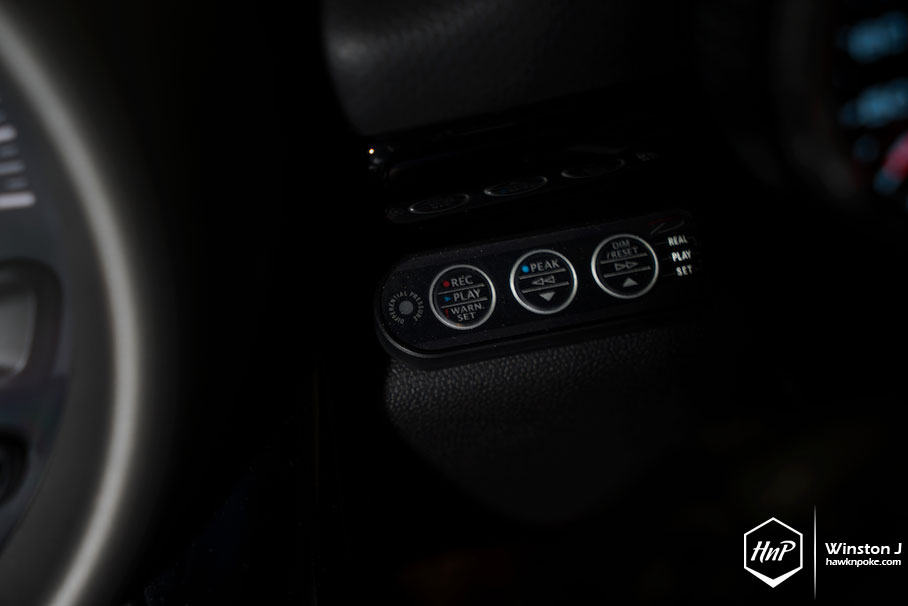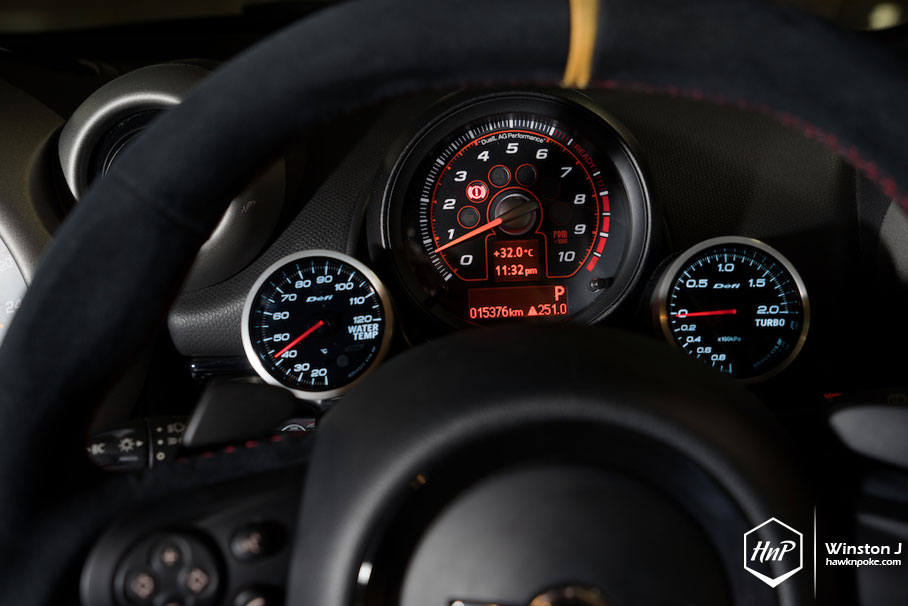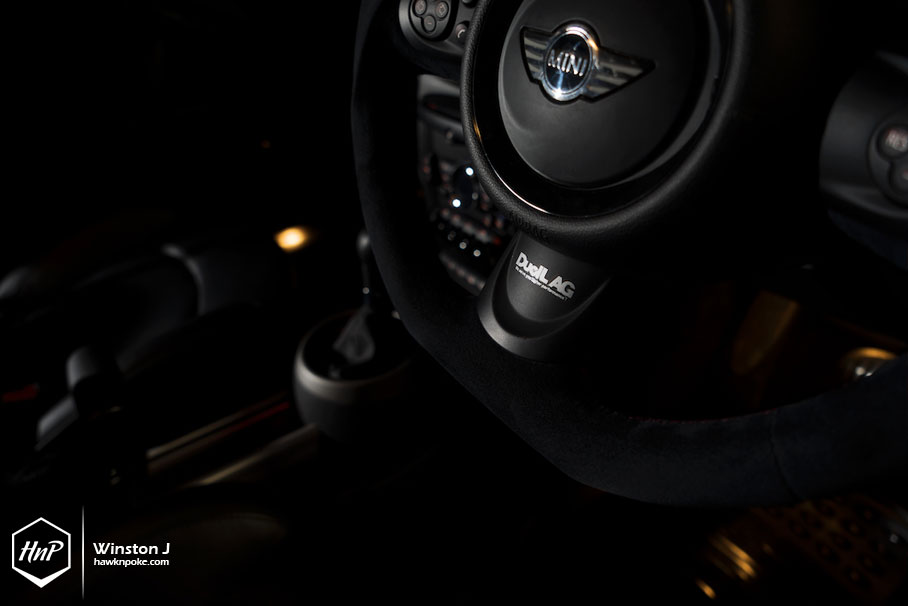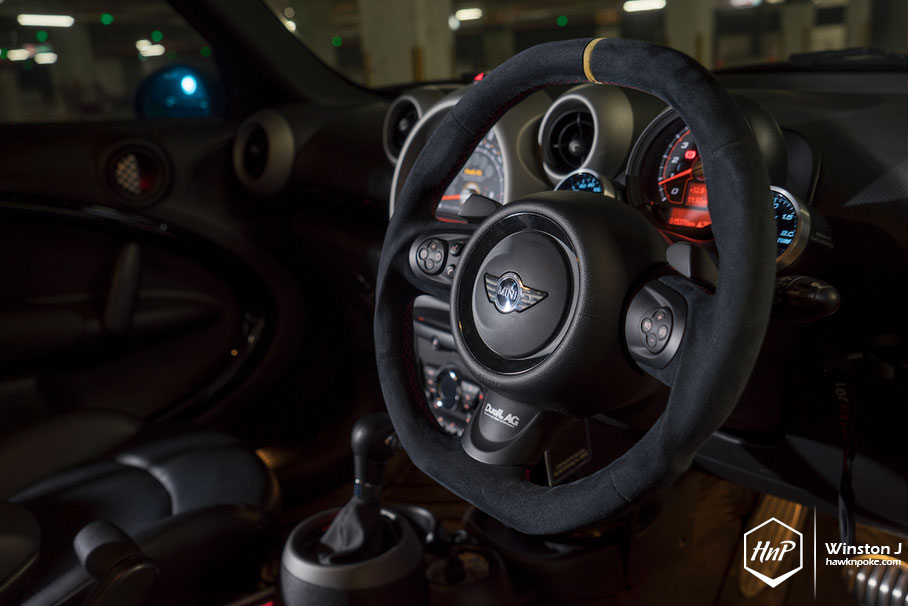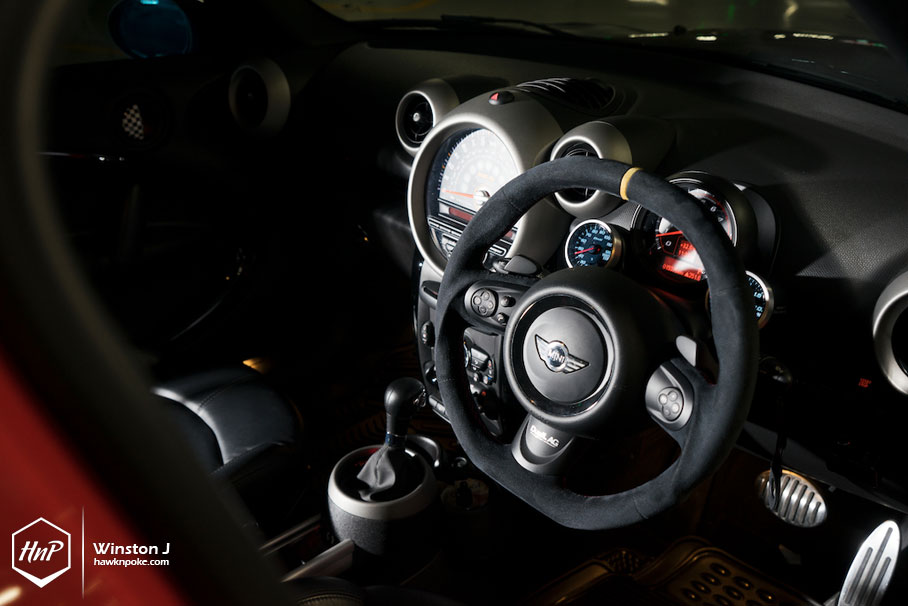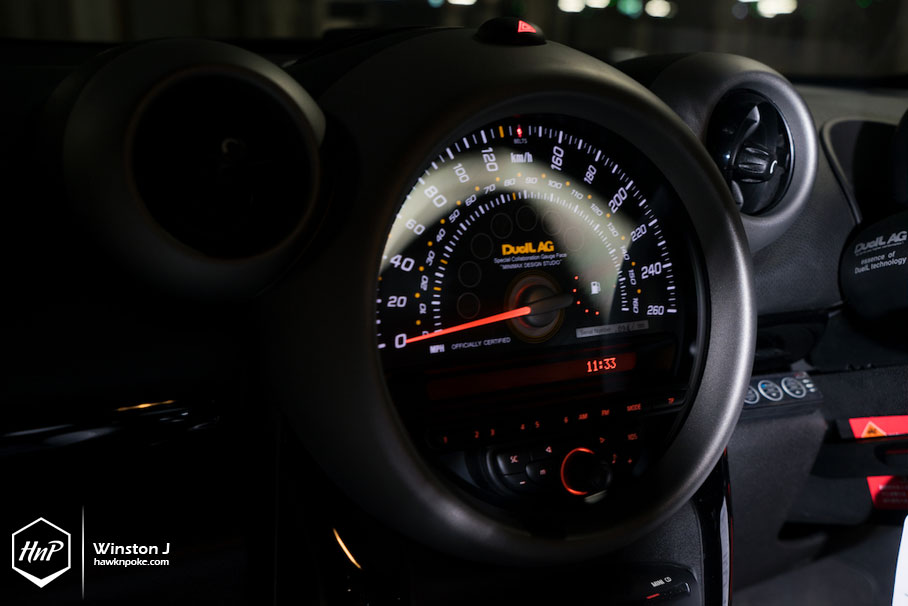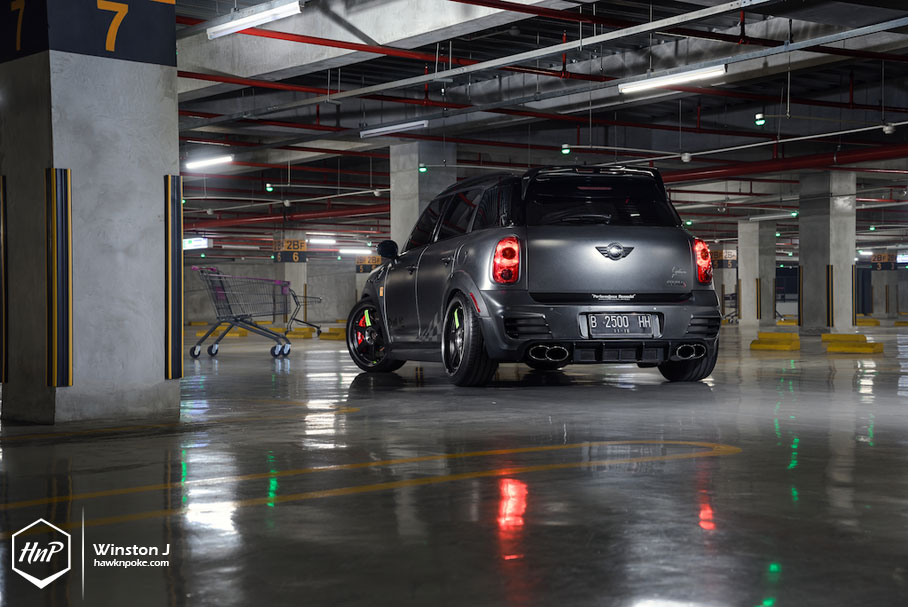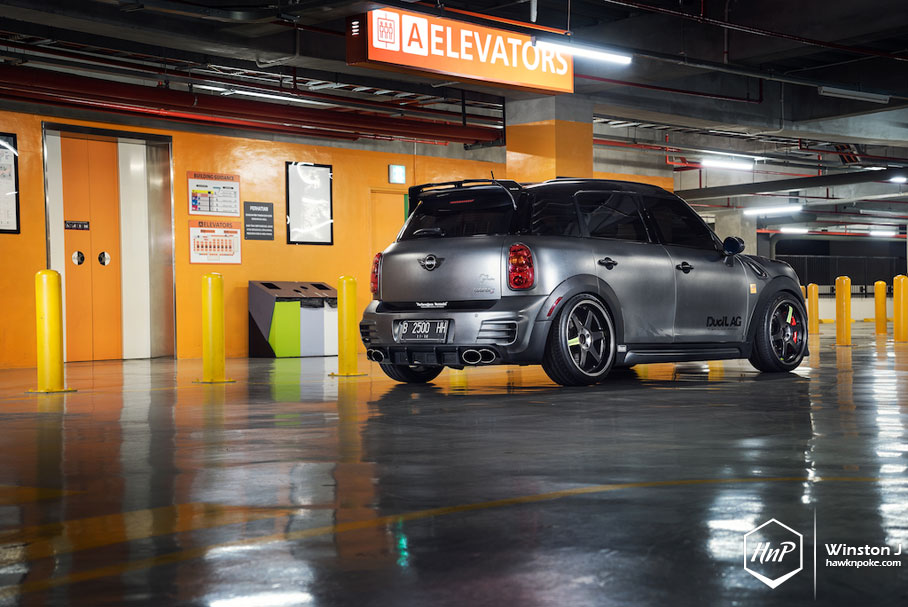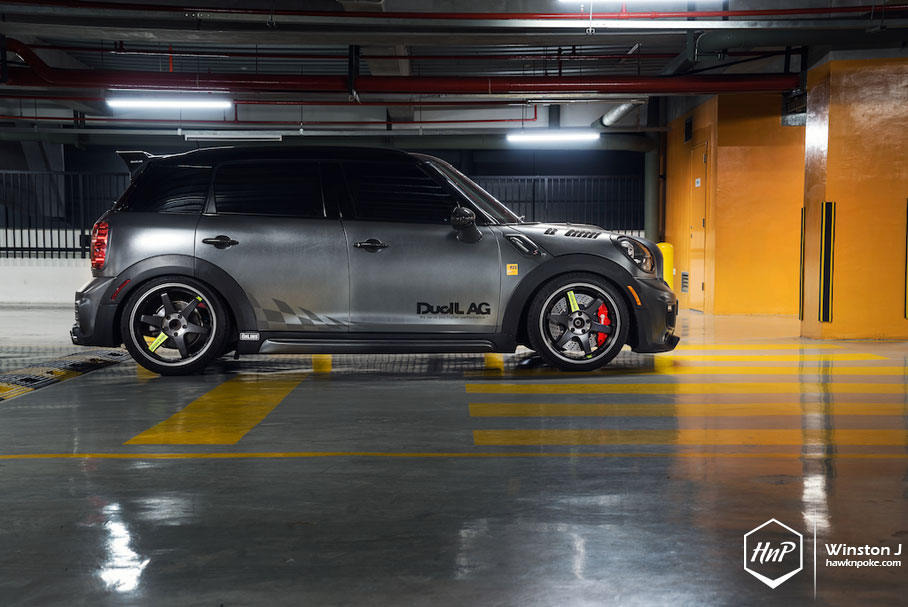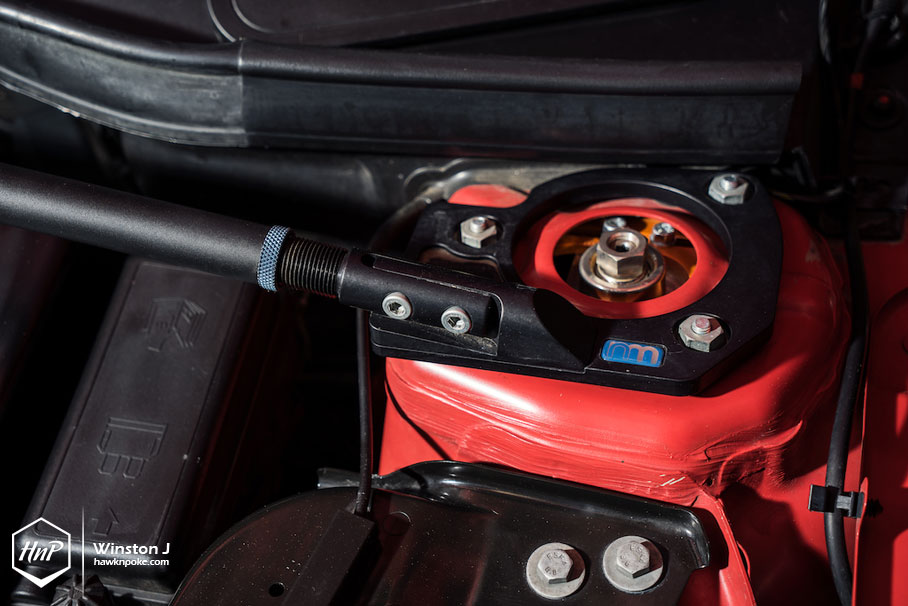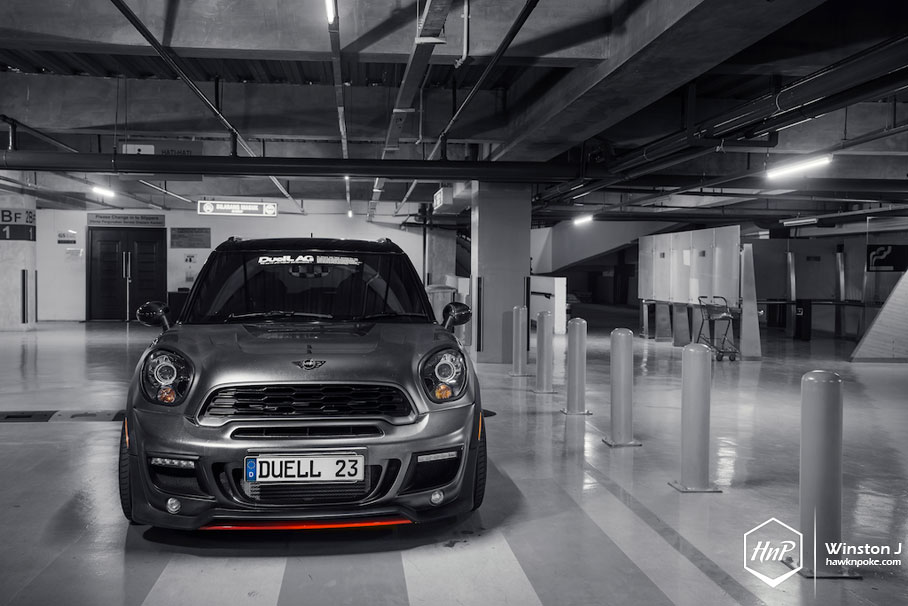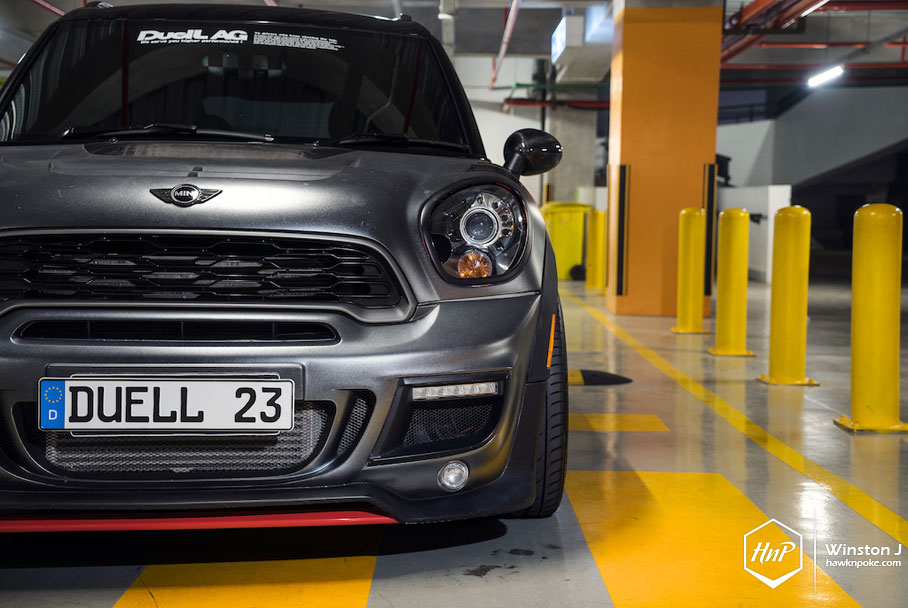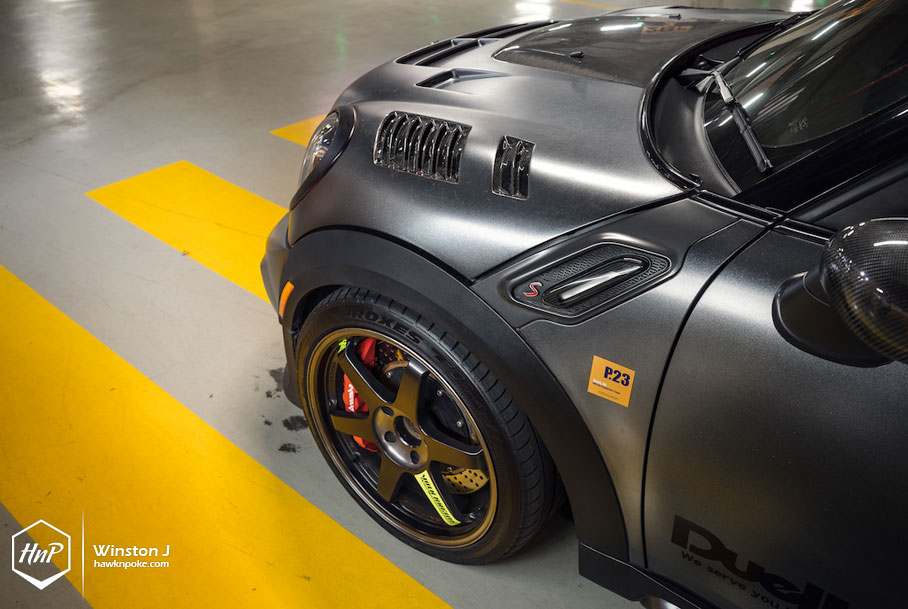 Modification Specs
INTERIOR
DuelL AG Alcantara steering wheel
DuelL AG Frogkit
DuelL AG tacho display by MINIMAX
Pedalbox
DuelL AG centre mirror
EXTERIOR
DuelL AG R60 FrontBumper
DuelL AG R60 Sidestep
DuelL AG R60 Rear Bumper
DuelL AG R60 Roof Spoiler CF
DuelL AG R60 Cooling Bonnet CF
DuelL AG R60 CF door handles
MINI carbon fiber Emblems
DuelL AG Side mirror
ENGINE ETC
NM strutbar
NM Air Intake
CPM lower reinforcement
DuelL AG Intercooler
Atmospheric Blow off valve Forge
Okada Ignition coil
PP Performance stage 3
Quicksilver exhaust system
FIexhaust catless downpipe
WHEELS ETC
Brembo GT 6pot
TE37SL Black edition 19inch 8.5/9.5 +35
DuelL AG x Ohlins adjustable Coilover
NM rear strut bar
Additional Infos
Photography by:
Winston J
Mobile: +6281932092426
Email: winston_jaury@hotmail.com