Real Fiction // BMW F30 on Volk Racing
Many people claimed that growing up is boring. At school studying boring stuffs, in university researching boring subjects and in corporate habitats, again, most ended up doing boring jobs. What's even more frightening are the boring salaries! No, this isn't exactly how things are supposed to turn out. Because each of us has actually been born with interesting personalities and unique talents in the first place. Way too many kids who dreamed in becoming astronauts ended up becoming just-another-disposable-employee at some corporate-giants instead. Launching Angry Birds during office hours instead of the dreamed spaceships! Too many people are letting go of their dreams. Too many people are making their own lives 'boring' themselves. It's about time for us to live up to our dreams and be courageous instead! Meet Adrianus, the owner of today's F30. While some might argue that his mismatched wheels combo is punk and his 320i mods are overkill, I'd say this is the perfect example to stepping up against the ordinary in our lives. A way to channel inner pursue for upmost creativities and unique lifestyle.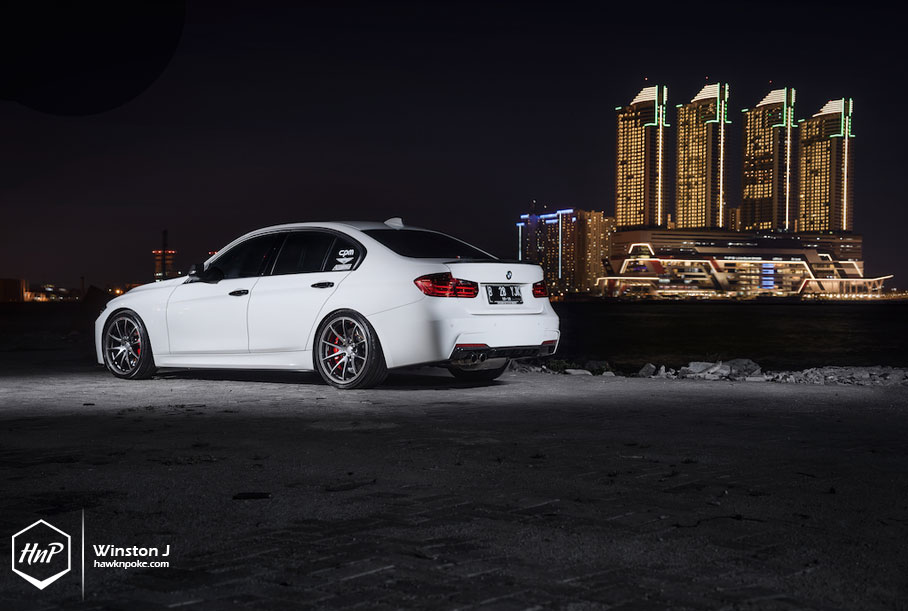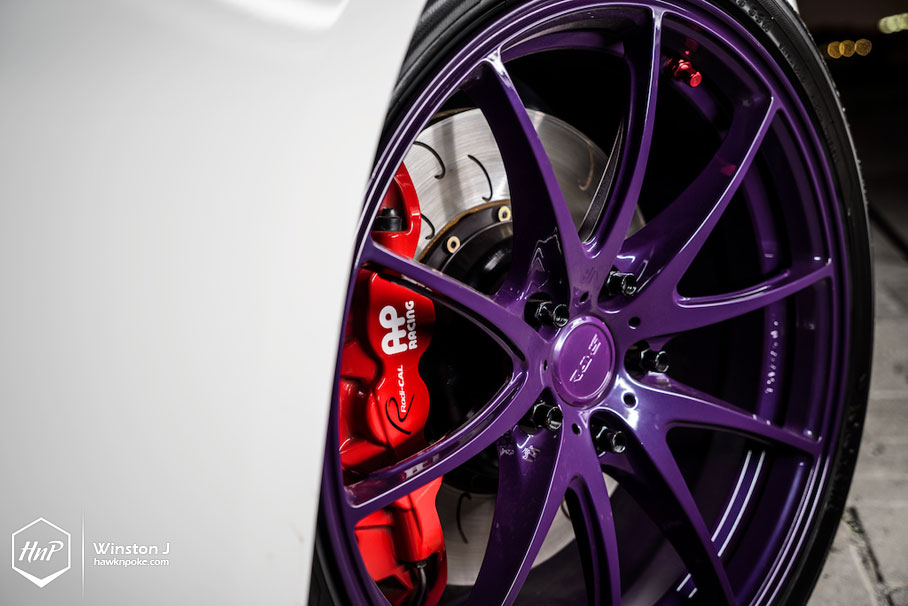 Yes, it's KW purple finishing on one side and BBS diamond black coat on the other side. Not content with Volk Racing's conservative colour options for these forged G25 wheels, Adrianus decided to take things onto his own hands. This current setup shows just how versatile the F30's white shade can be when coupled with different wheels colours. On one side we have a fashion-inspired look thanks to the G25's purple shade, while on the other side we have the JDM-Euro look that's famously gorgeous on BMW's. And these jewels are just a tip to the iceberg.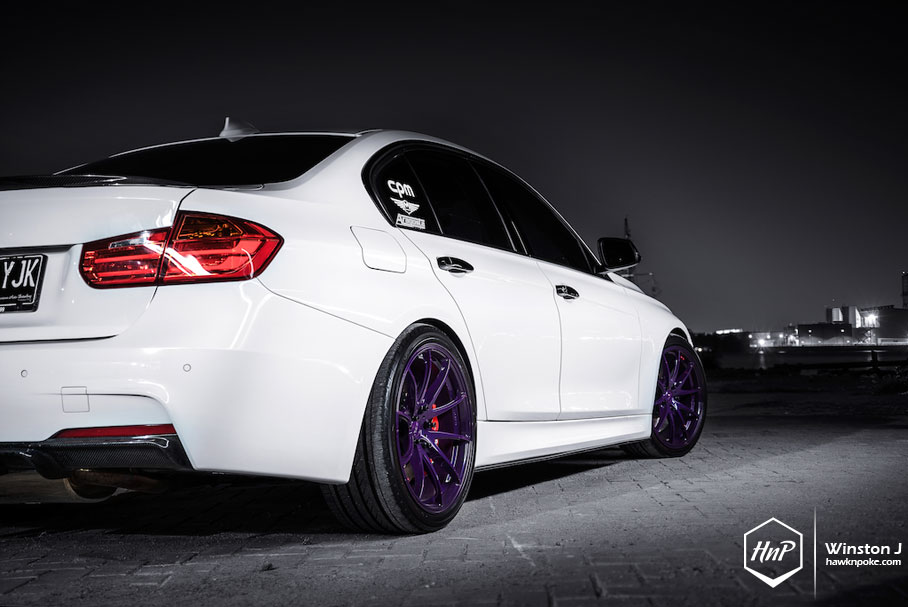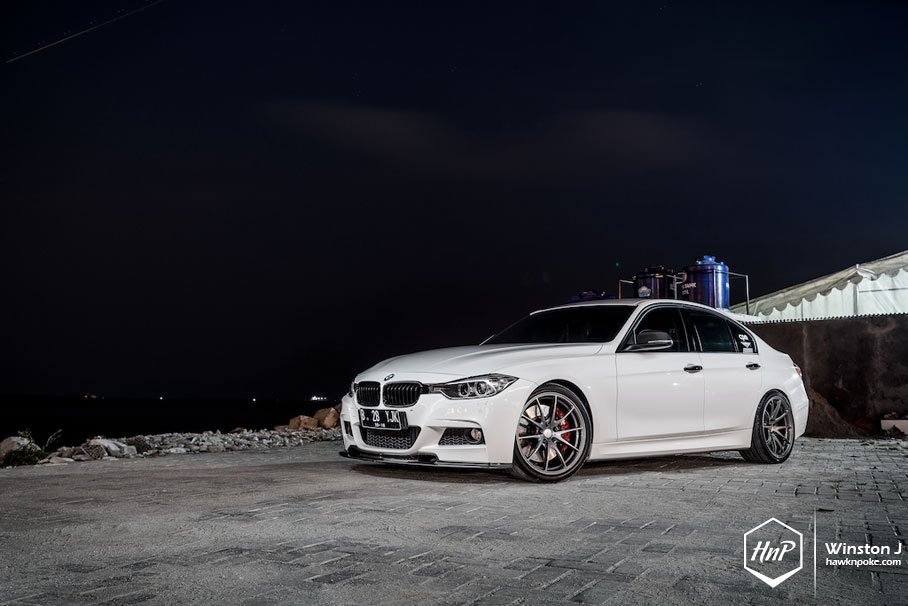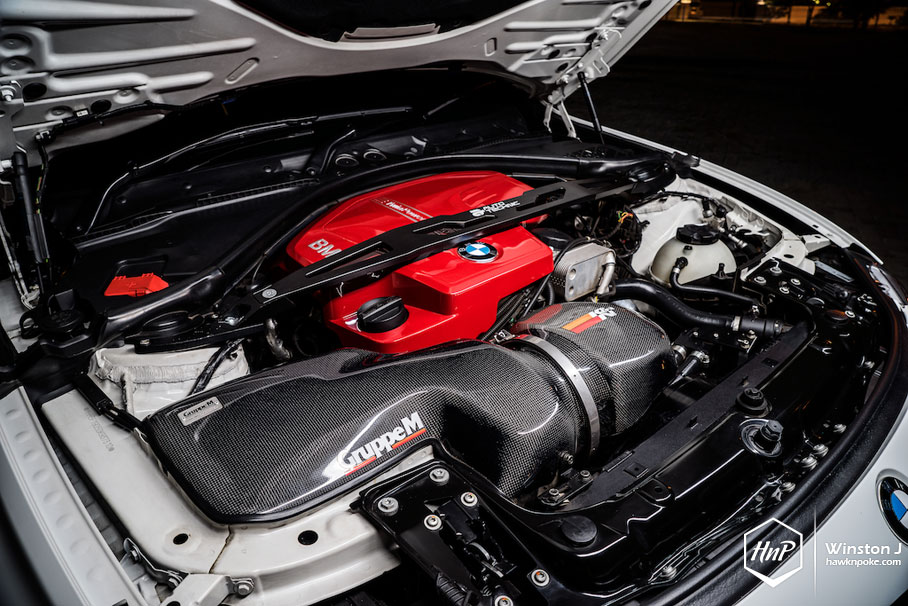 Underneath the bonnet lies a thorough set of performance upgrades designed to extract way more horsepowers out of the BMW turbo engine. From Gruppe M intake to Wagner intercooler to Manic ECU tune and more, such bolt-on upgrades have ensured an optimal daily-drivable performance for the sporty sedan. Further supported by an almost-obsessive chassis tuning enhancements (CPM reinforcement bars, Auto Tecknic sturbar, Eibach swaybars and Ultra Racing lower bars), this Aragosta-equipped 3-Series has surely been well-prepared to take over the most challenging days on the track.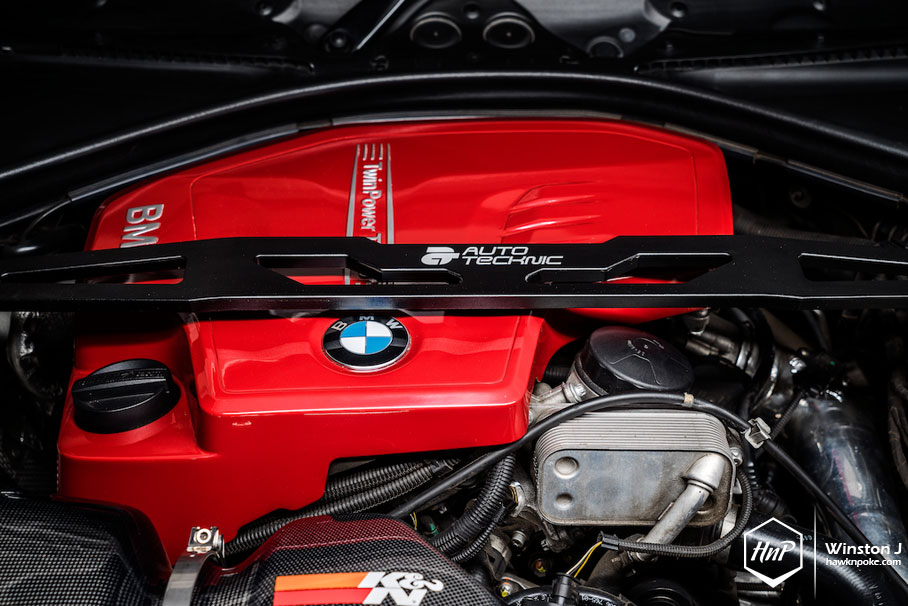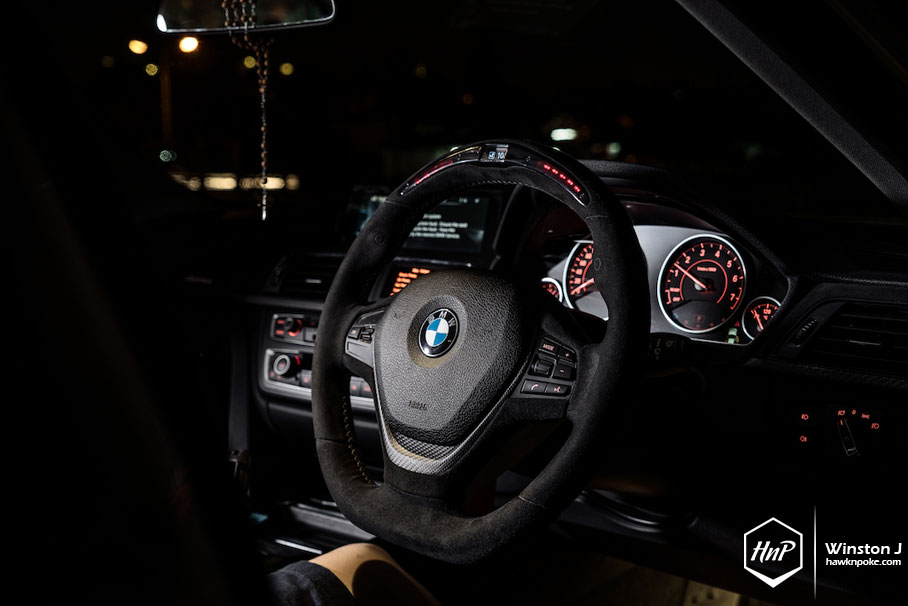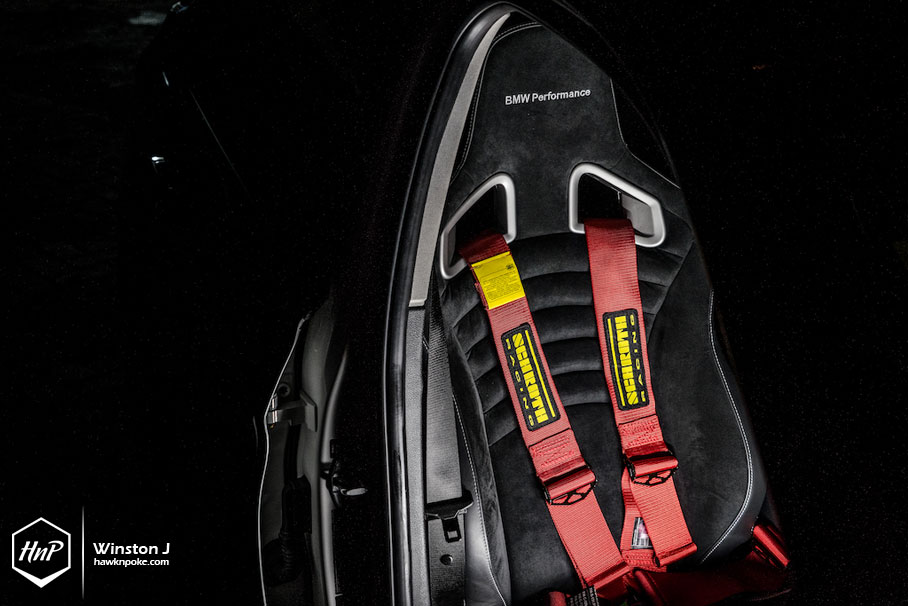 Inside, things get even more arousing to the senses. A selection of beautifully crafted M Performance parts can be found bolstering the driver with luxurious track-inspired experiences. From advanced M Performance steering wheel, Awron gauge, to the stunningly attractive Performance seats with 4-point harness, this is the proper setup to take the sporty sedan for a spin at the local race track.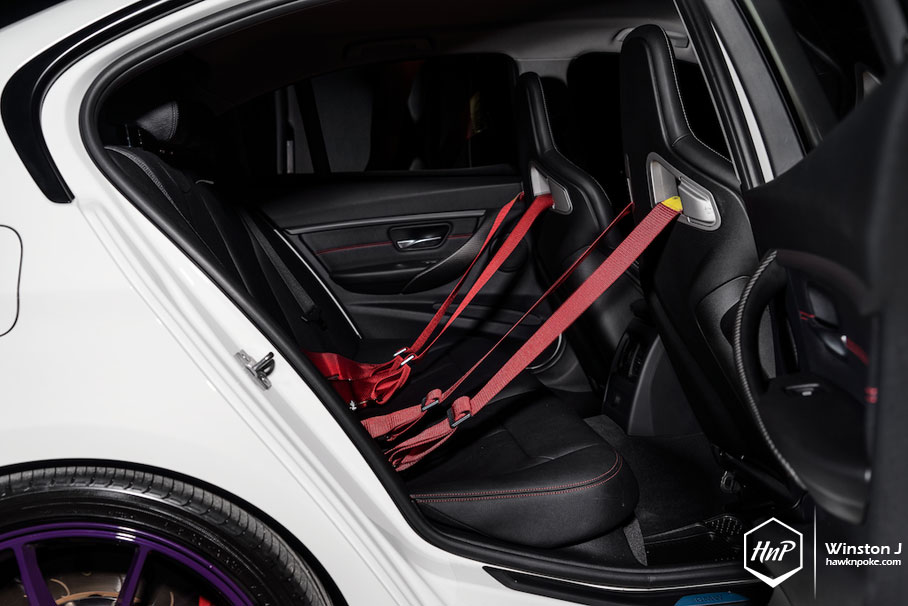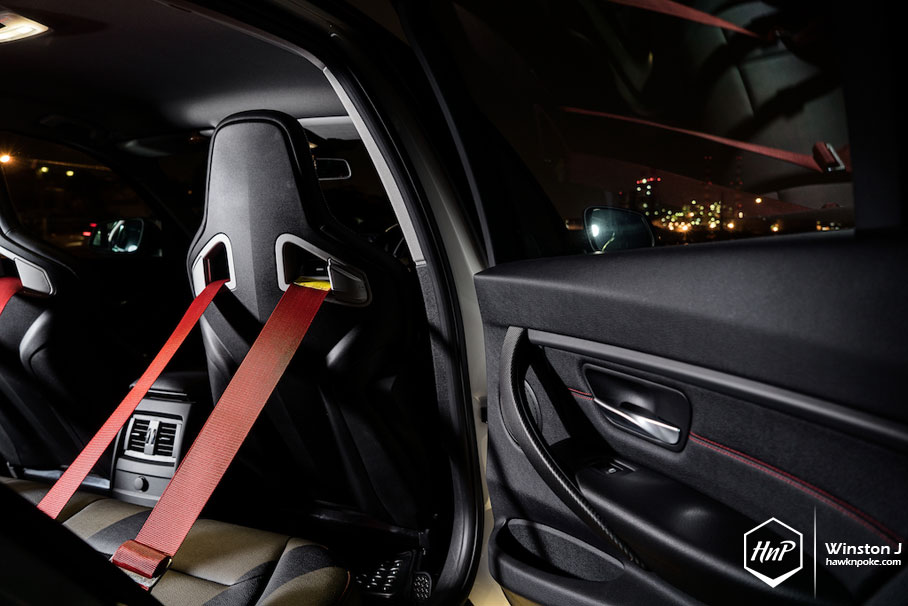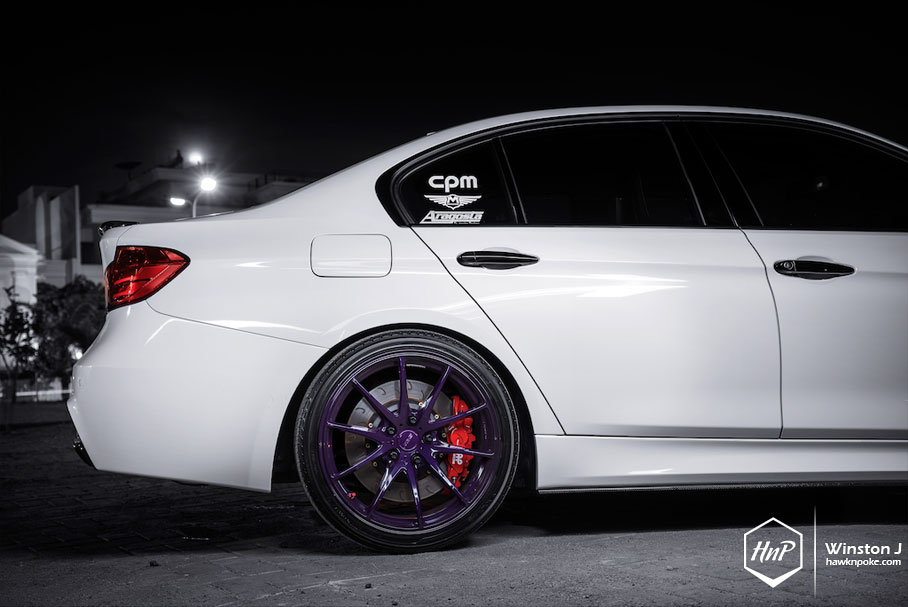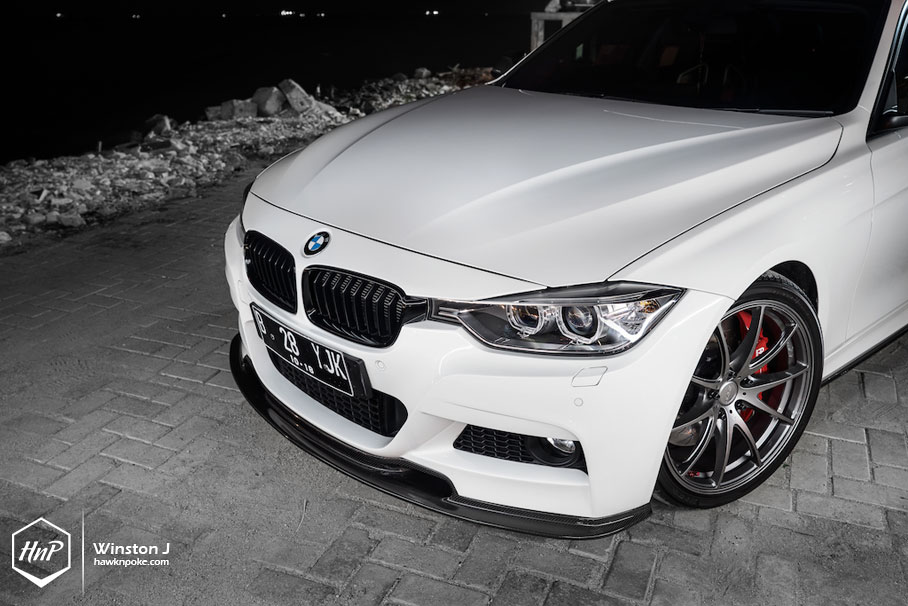 So there you have it. One of the most ordinary F30-model on our streets that's been tuned into a totally different persona, all thanks to Adrianus' unique approaches and styles. The perfect expression to creativities on the things that we love. And if we can all be this expressive on our hobbies why don't we bring those excitements to our work-lives too? Time to bring dreams and fictions into realities.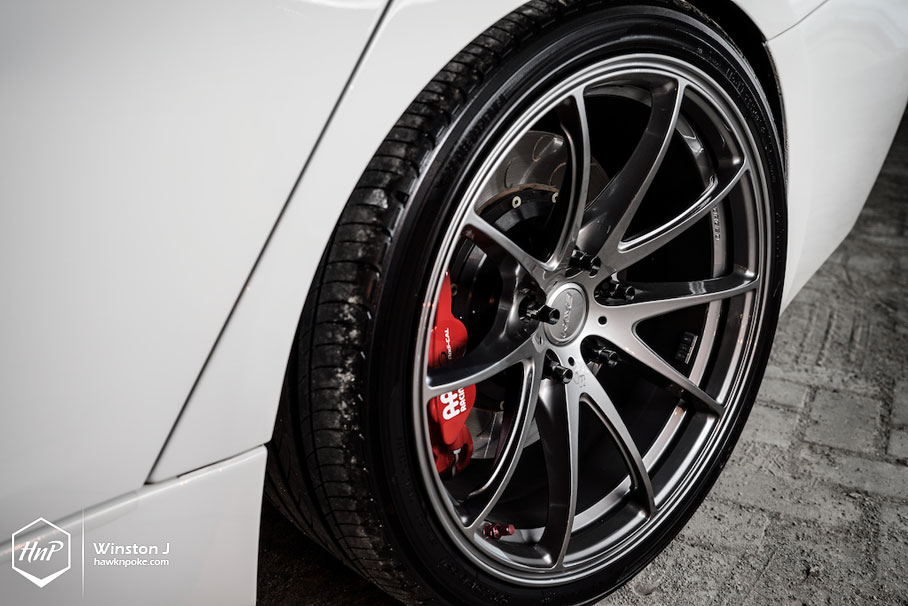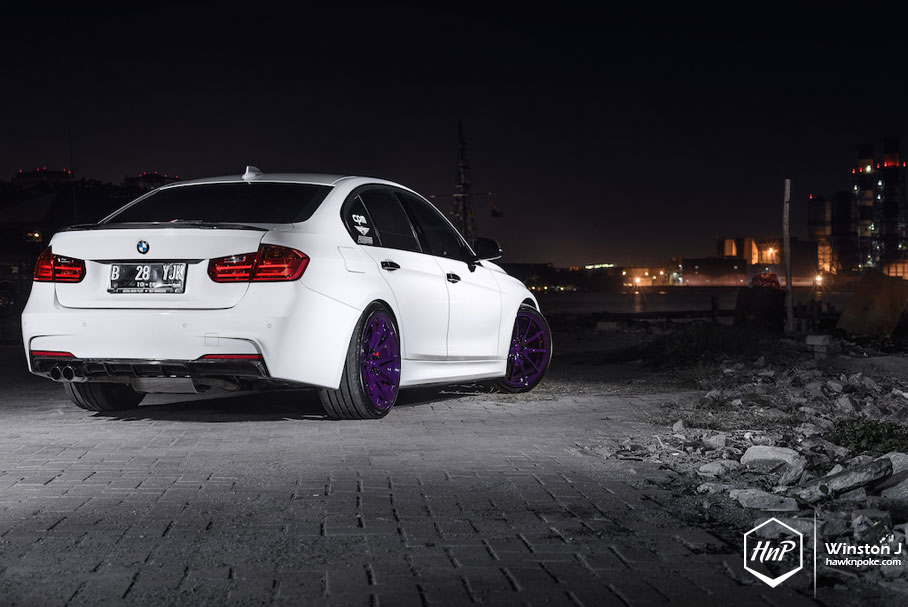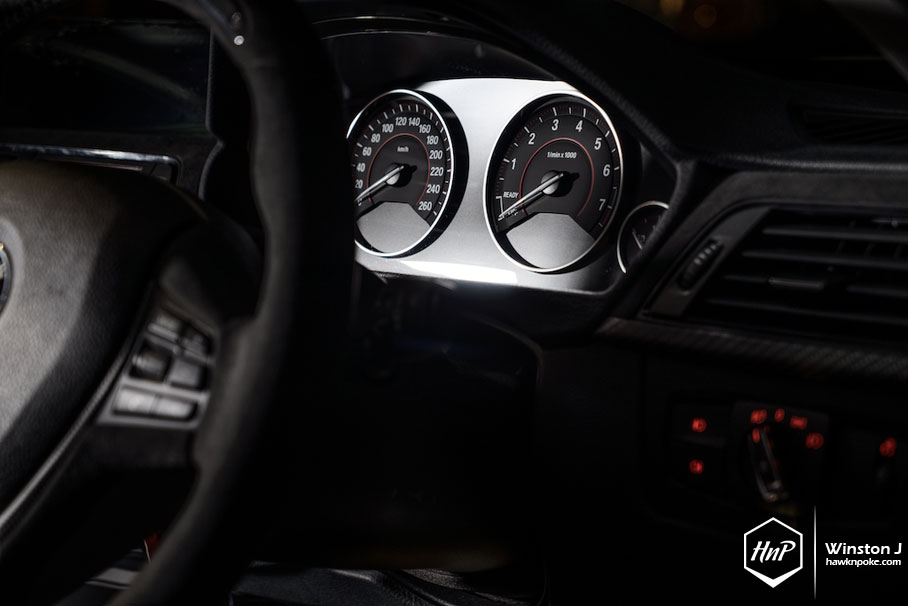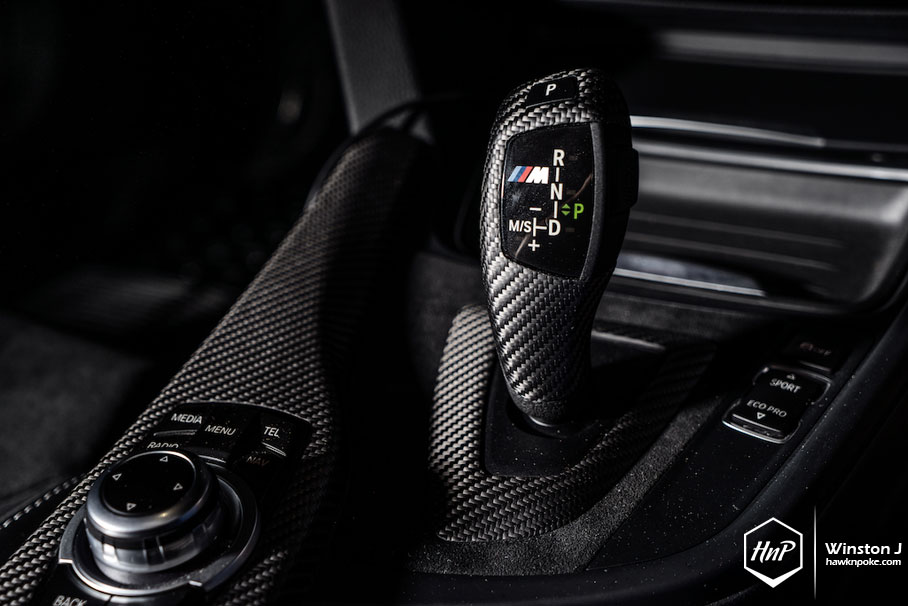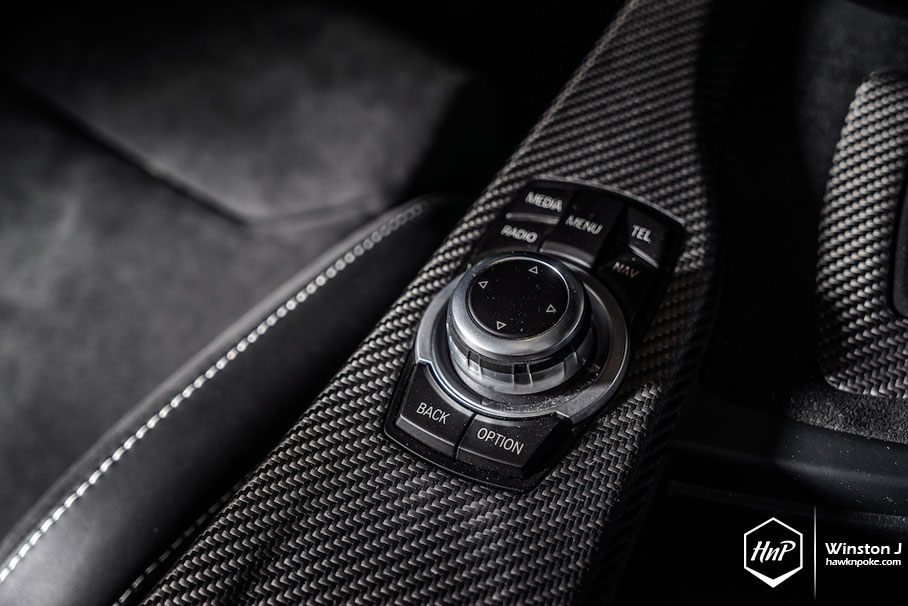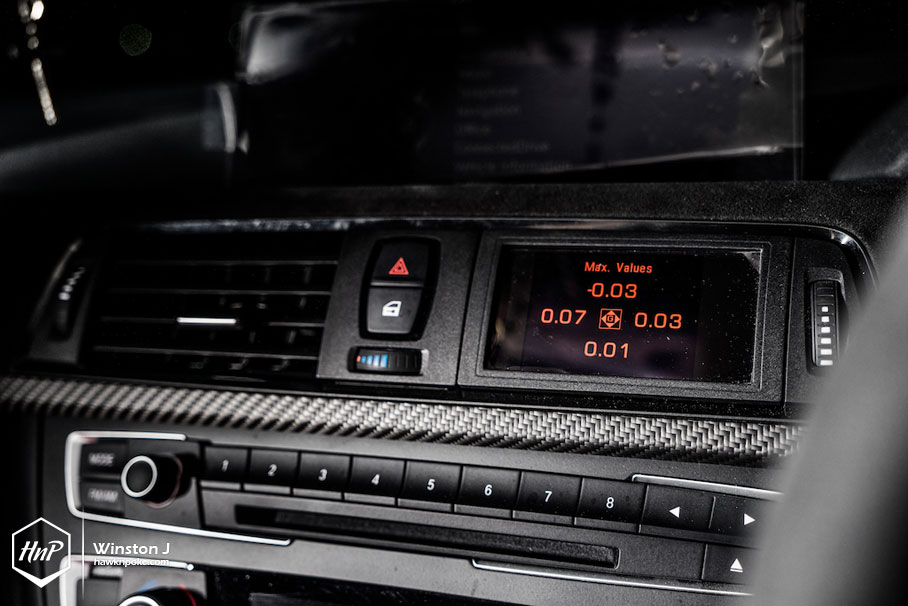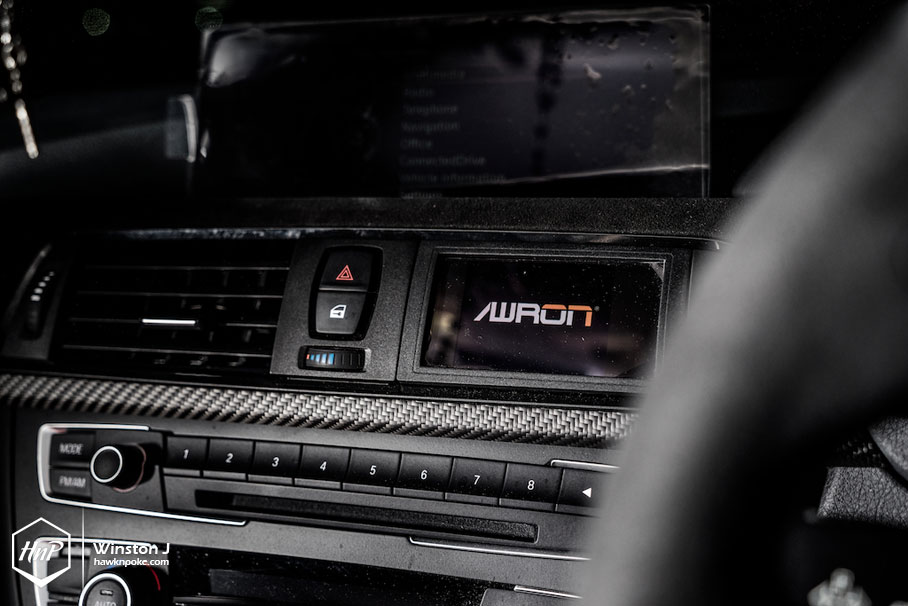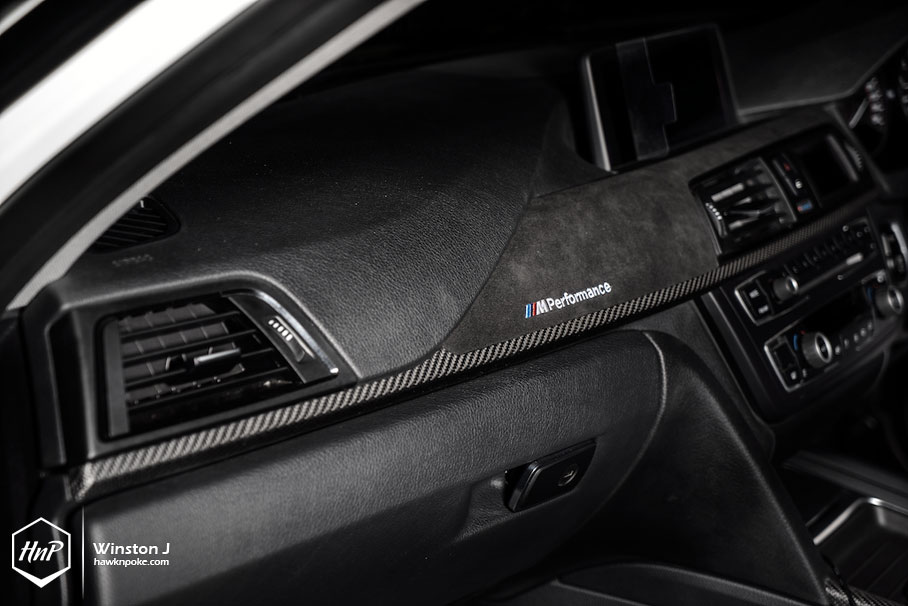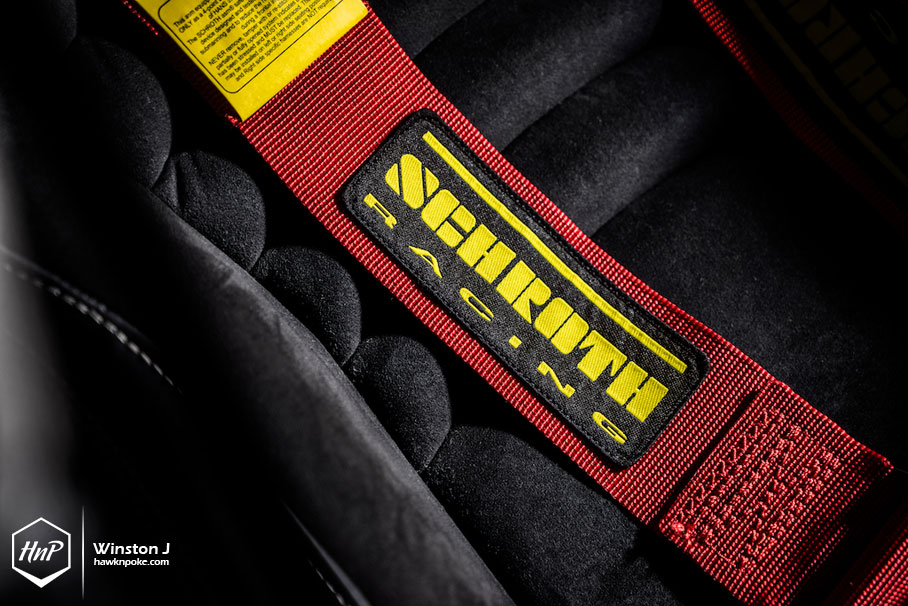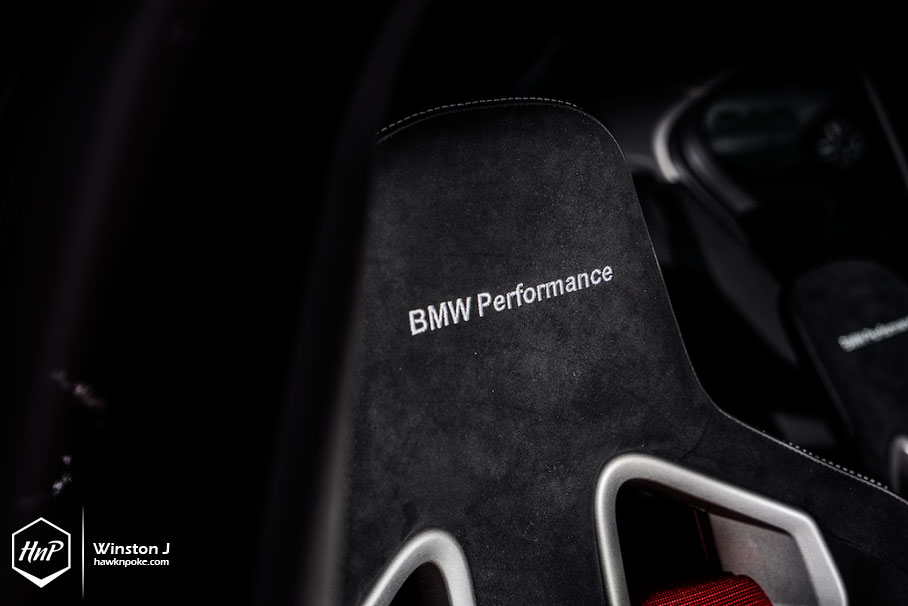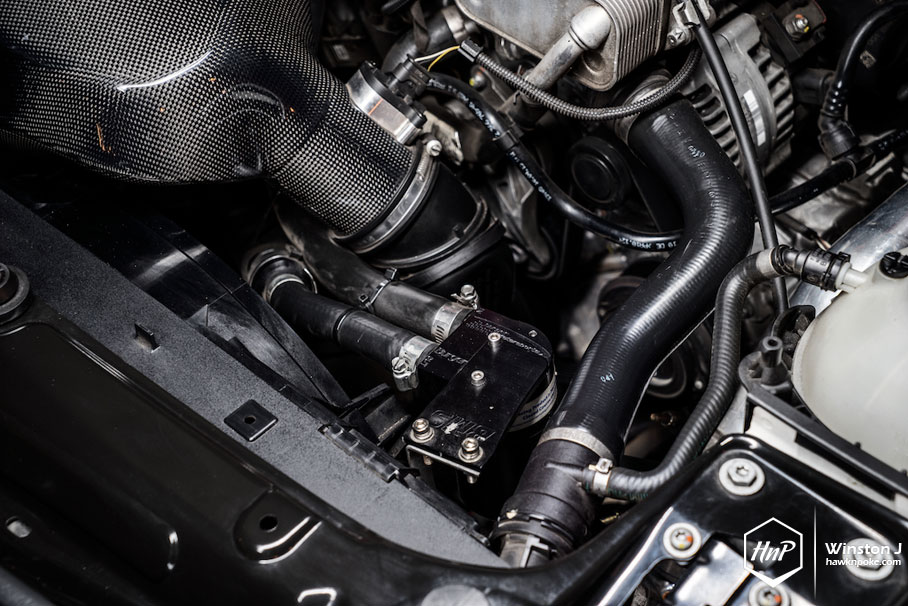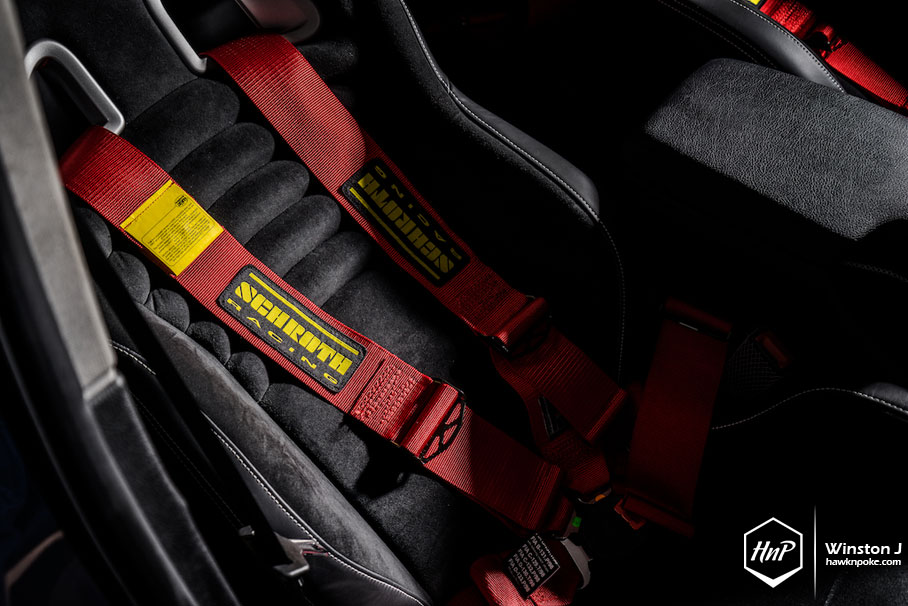 Modification Specs
ENGINE ETC
Wagner Tuning intercooled
Grupp M intake
iPE exhaust
BMS oil catch can
Manic reflash
ER chargepipe
GFB diverter valve
WHEELS ETC
Volk Racing G25 19″ custom color: BBS diamond black x KW purple
Yokohama Advan DB 245/35/19 275/30/19
CPM underbrace
Auto Tecknic strutbar
Eibach front and rear swaybars
Ultra Racing front and rear lower bar
Aragosta Type S coilover
AP Racing 370mm 6pot fronts
AP Racing 360mm 4pot rears
INTERIOR
M Performance interior trim
BMW Performance seats
M Performance steering wheel with display
Awron display gauge
Schroth Racing 4-point harness
EXTERIOR
M Sport bodykit and carbon fibre parts
Additional Infos
Photography by:
Winston J
Mobile: +6281932092426
Email: winston_jaury@hotmail.com