Project Candy // Ferrari California on HRE
Rise of the divergent. Throughout these past few years, I've been noticing more and more daring builds coming out of Indonesia. From RWB Porsche's to Liberty Walk exotics to Rocket Bunny GT86's, these outrageous rides have been showing up occasionally on our Instagram 'Explore' pages. But what's even more noticeable is the growing trend for colorful wheels on most rides. From brushed gold to candy purple to electric blue, these are the latest, trendiest flavorful colors we're seeing in town. Today I have yet another great example on how to execute a playfully delightful set of wheels on an exotic ride. The Ferrari California on apple candy red HRE.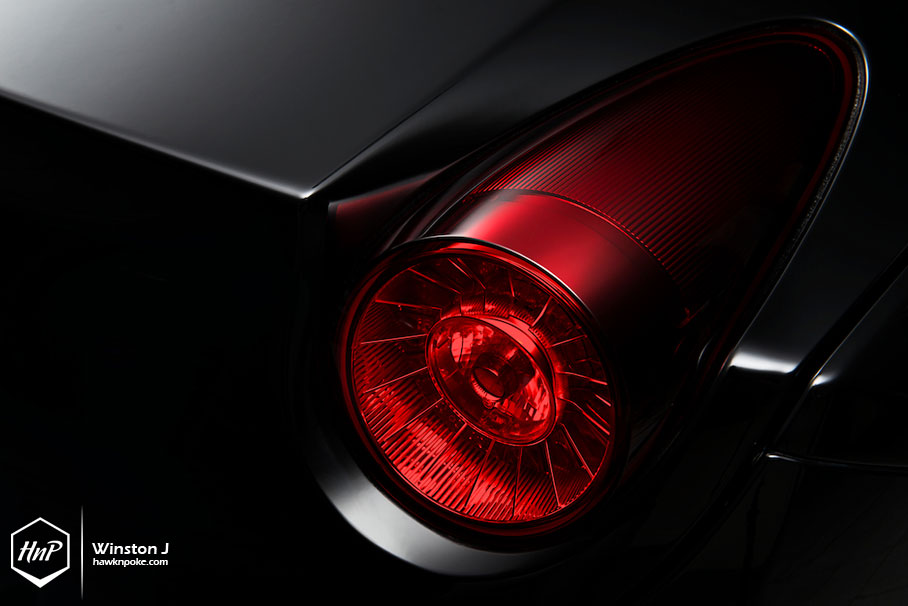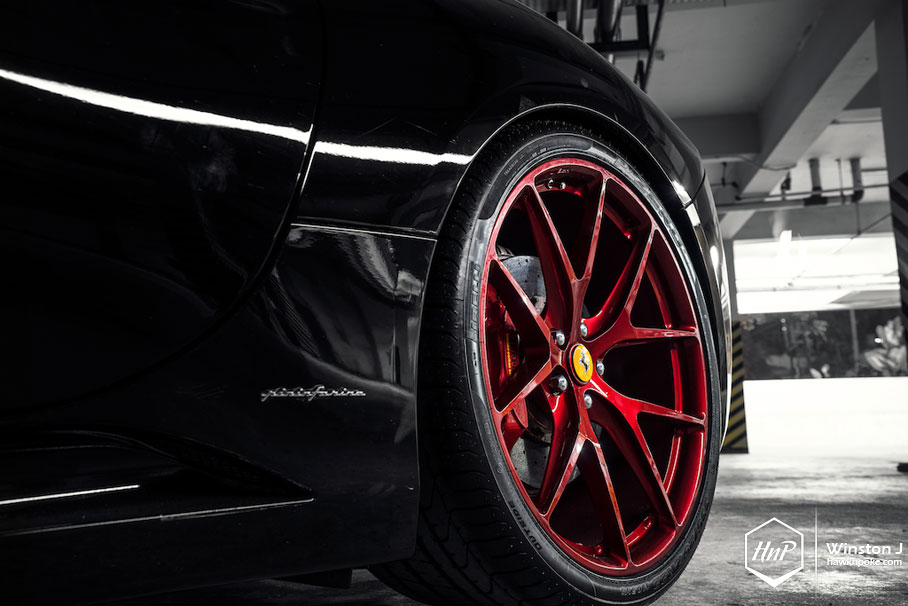 Off the factory floor, California has been well known as one of the most 'livable' of all Ferrari's. It's the gentler, easier to drive 'compact Grand Tourer', as opposed to other Ferrari's absolute 'go fast' orientation. While 458's are most enjoyable to drive at above 100km/h, for example, California's can devour city speeds at ease. All while exhibiting 100% Maranello-bred Ferrari characteristics. From 453HP V8 engine to 310km/h top speed, this is still the convertible reserved only for experienced drivers.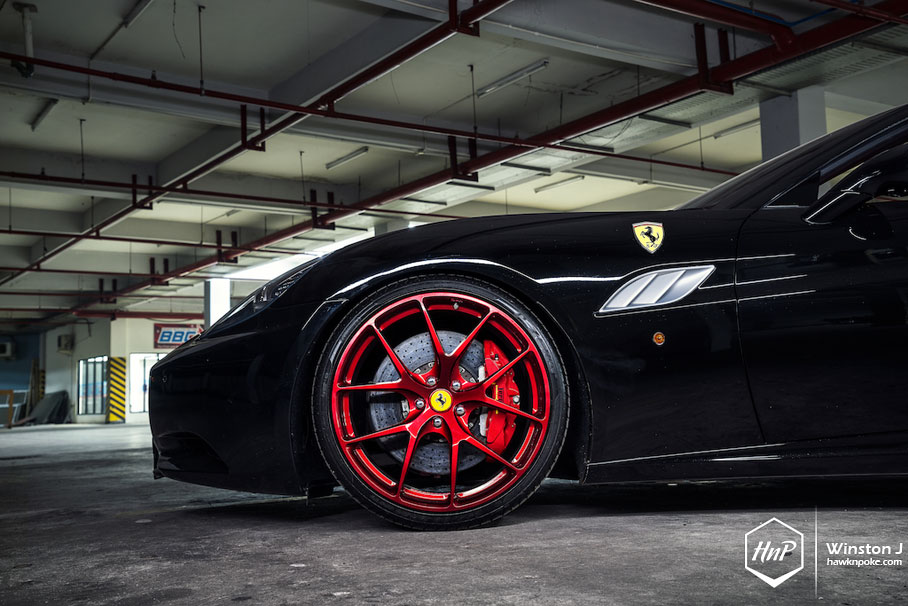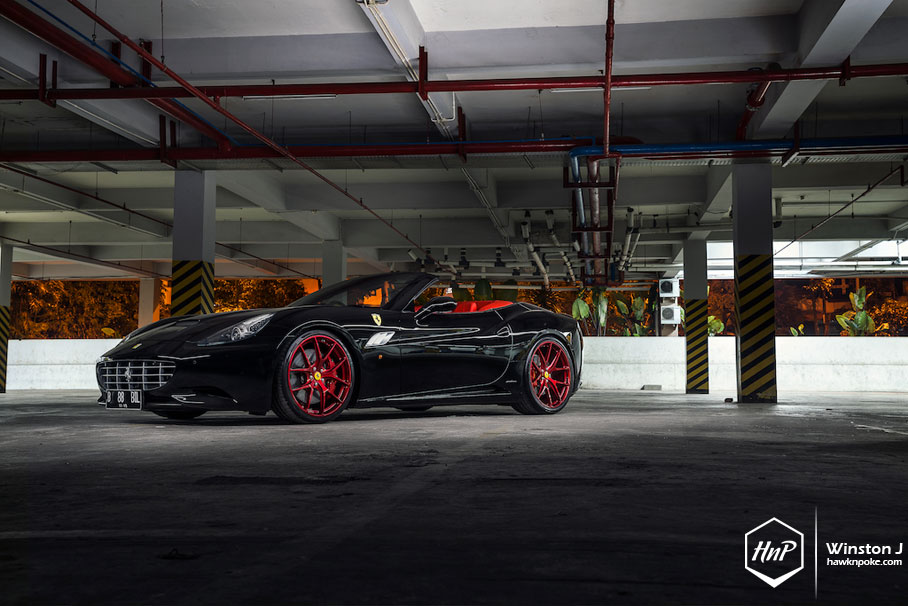 Having one in such 'Nero' color brings the California's politer characteristics even further. With majority of Ferrari owners opting for striking 'Rosso' or 'Giallo' most of the time, such black Ferrari is undeniably a huge understatement on the streets. Couple that with the California's humbler looks and we've got the perfect daily-drivable supercar here.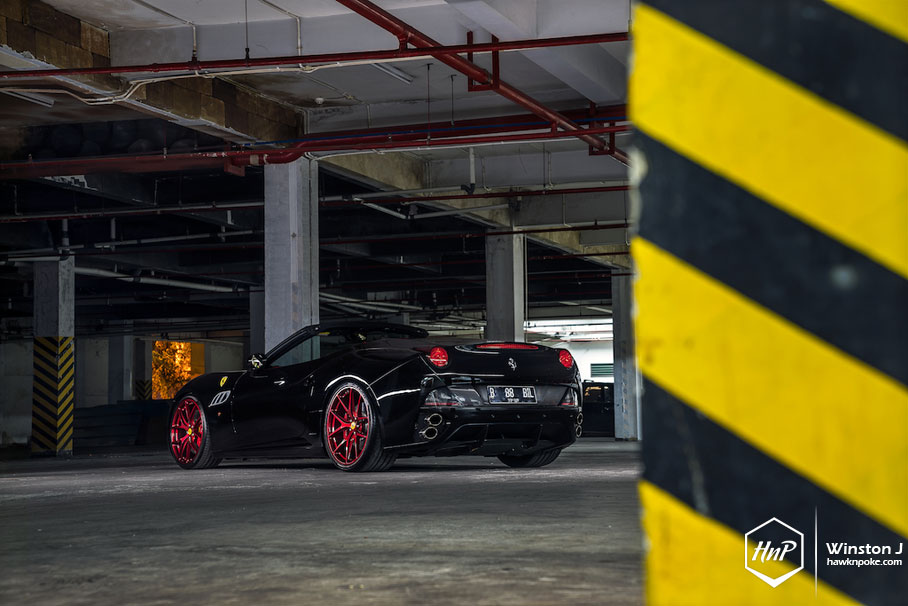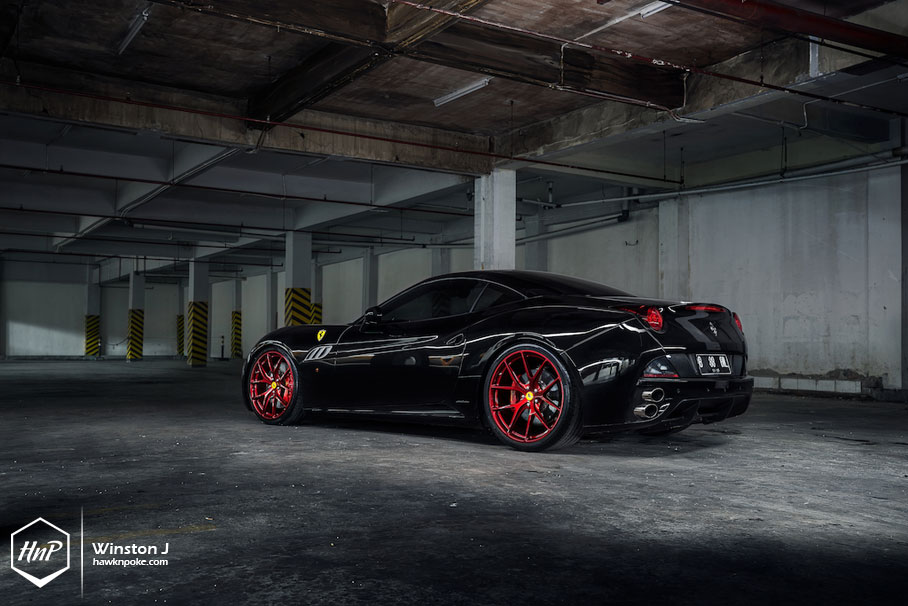 A formula that simply works. Wanting to infuse a higher level of excitement into his convertible super GT, today's California owner decided to trail along the path less traveled. While most owners would've went with polished silver or darker colored wheels, today's owner daringly chose this apple candy red for his HRE P101. The perfect sporty shade and contours designed around P101's one-piece forged construction.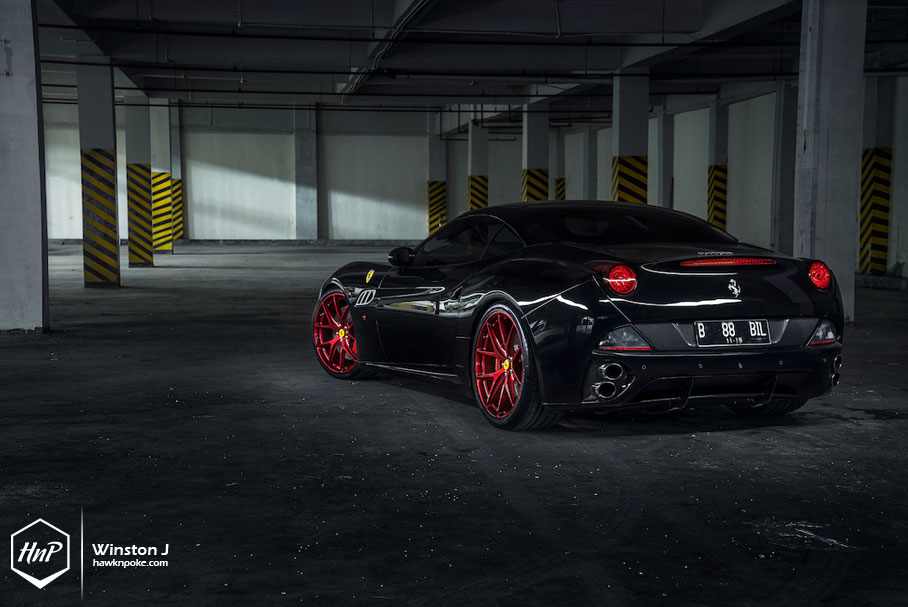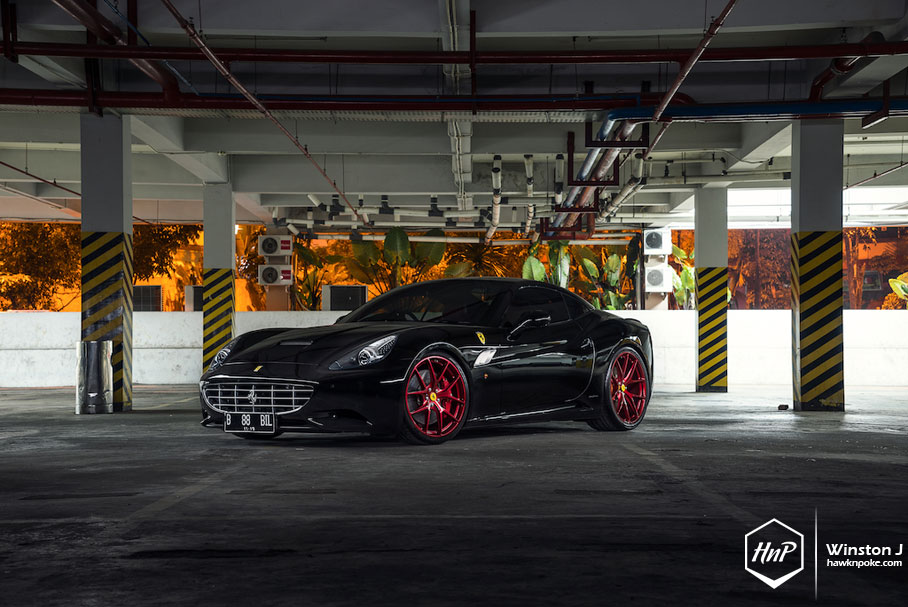 Complimenting the aggressively sized wheels (21″x9 fronts and 22″x12 rears!) is a set of H&R lowering springs. Essentially bringing down the supercar ever-closer to the ground while improving stability and handling characteristics. All while giving it the meaner, sportier lowered posture.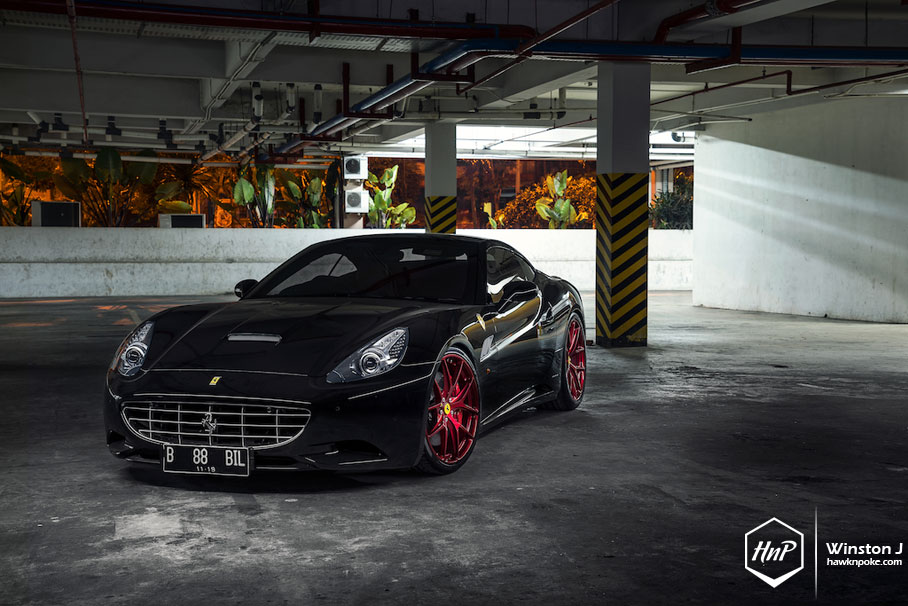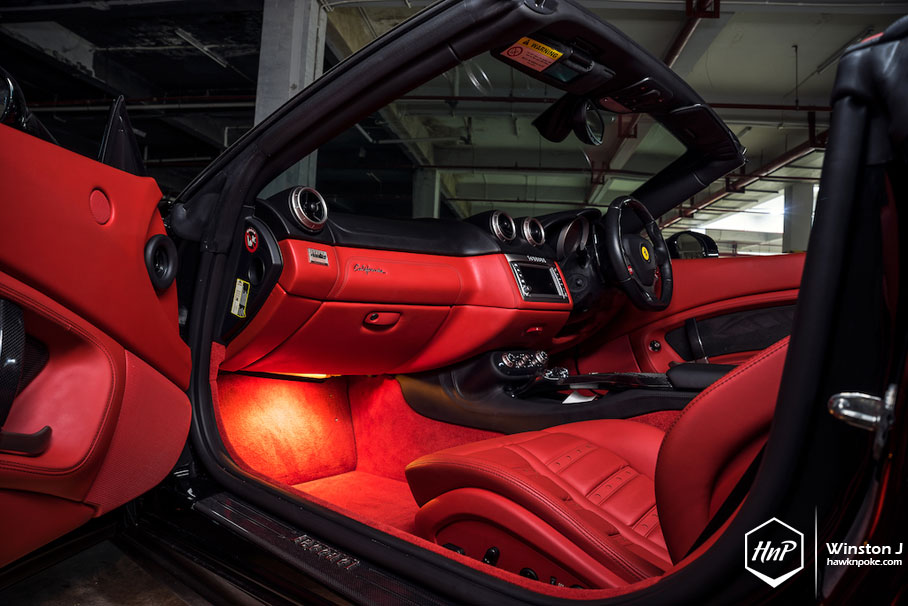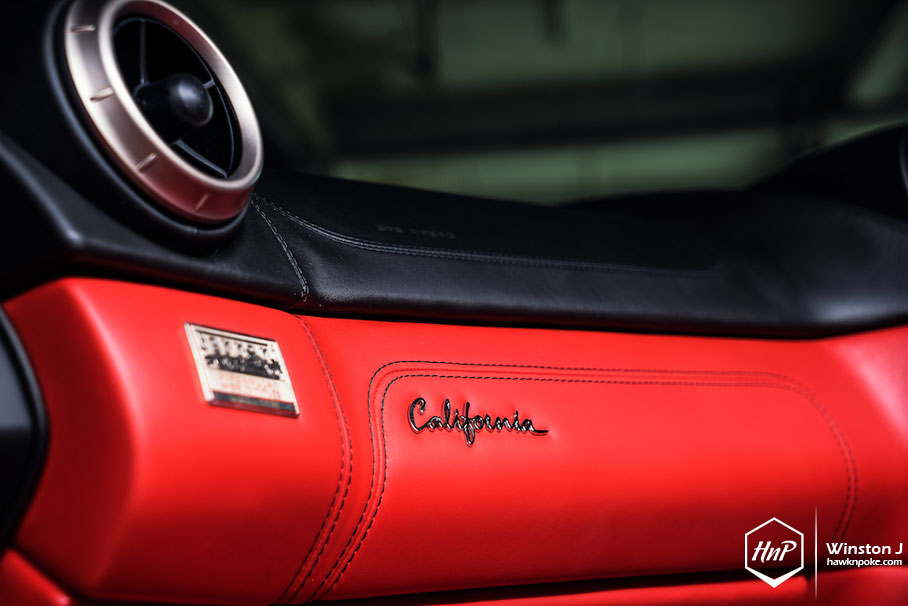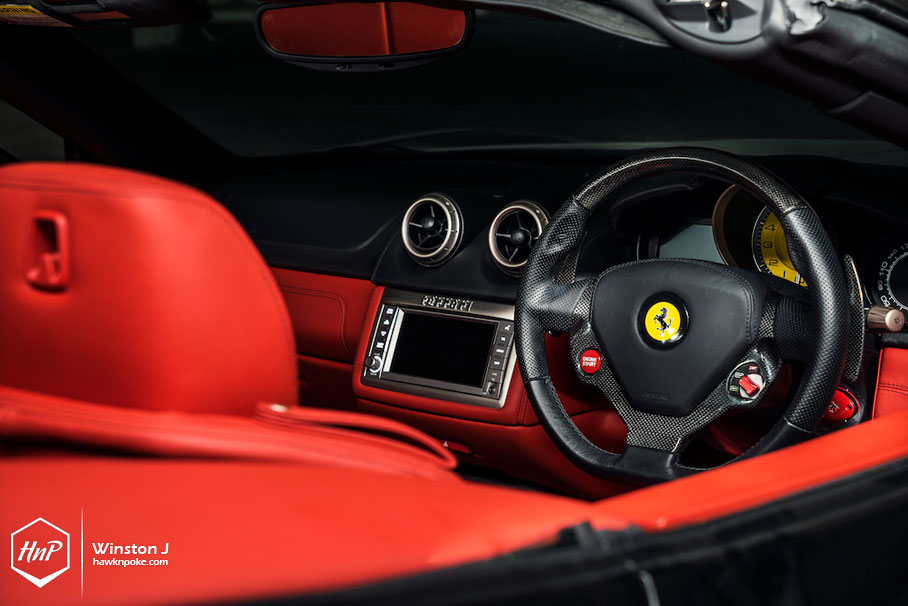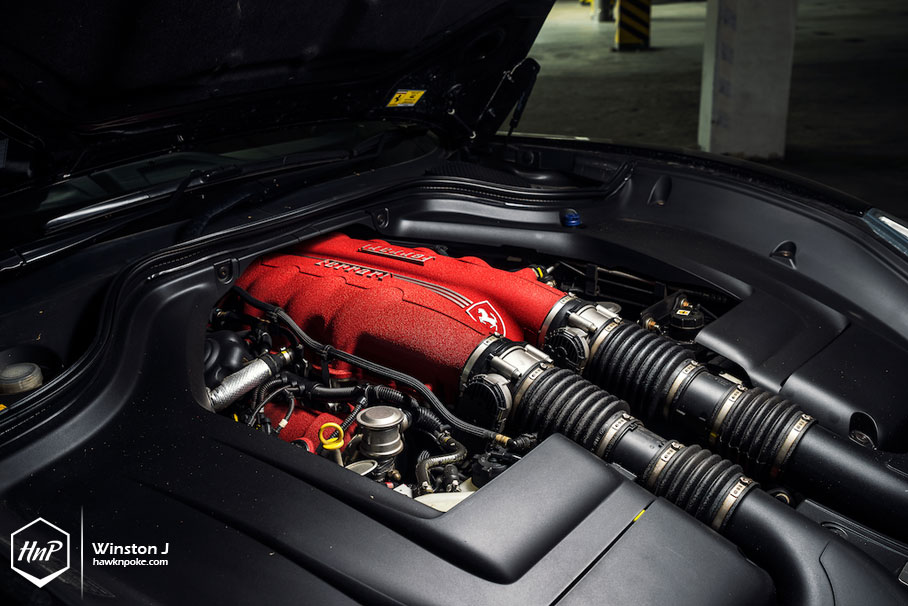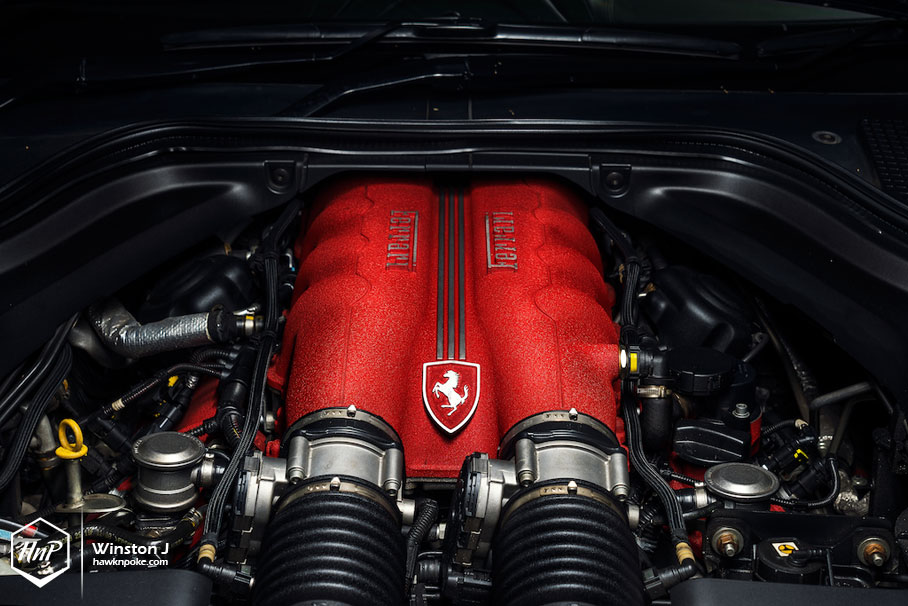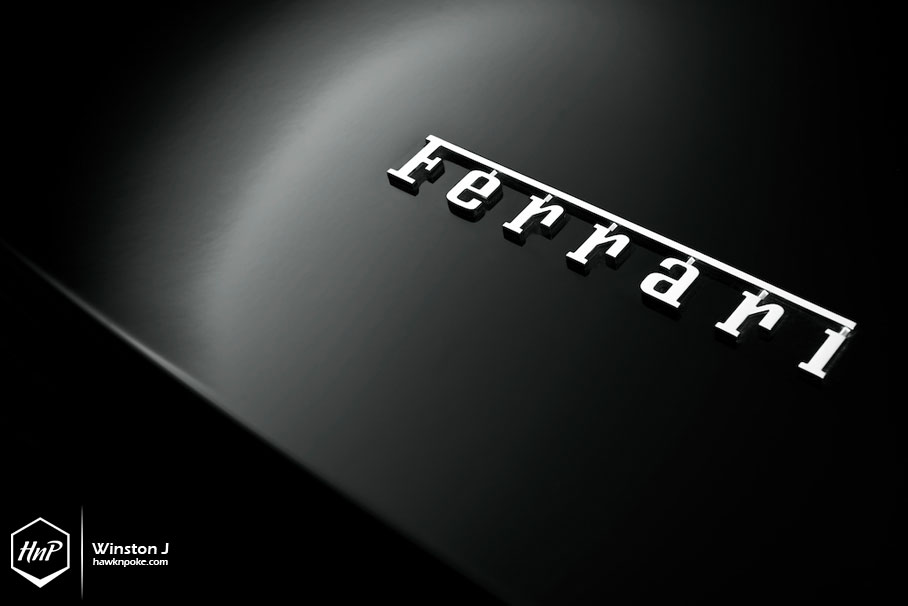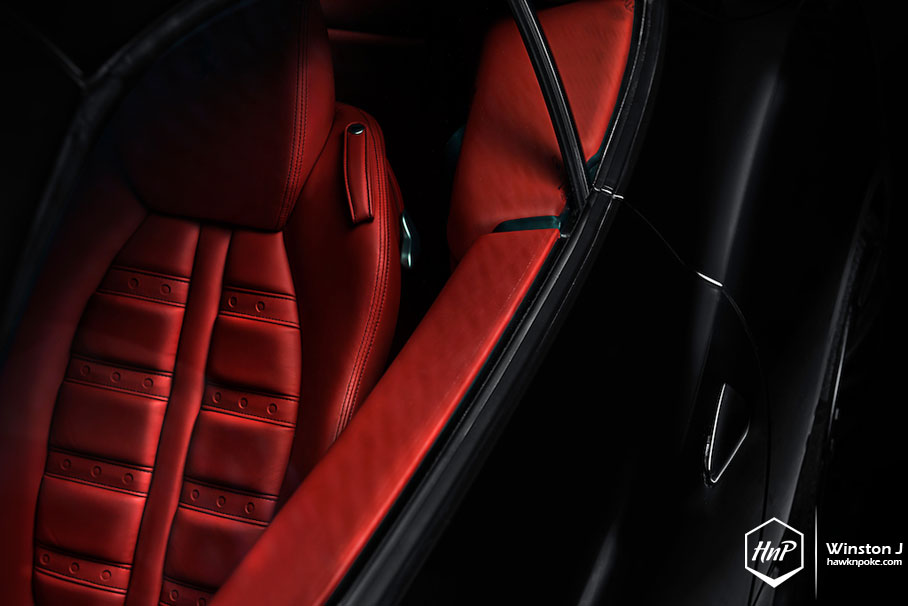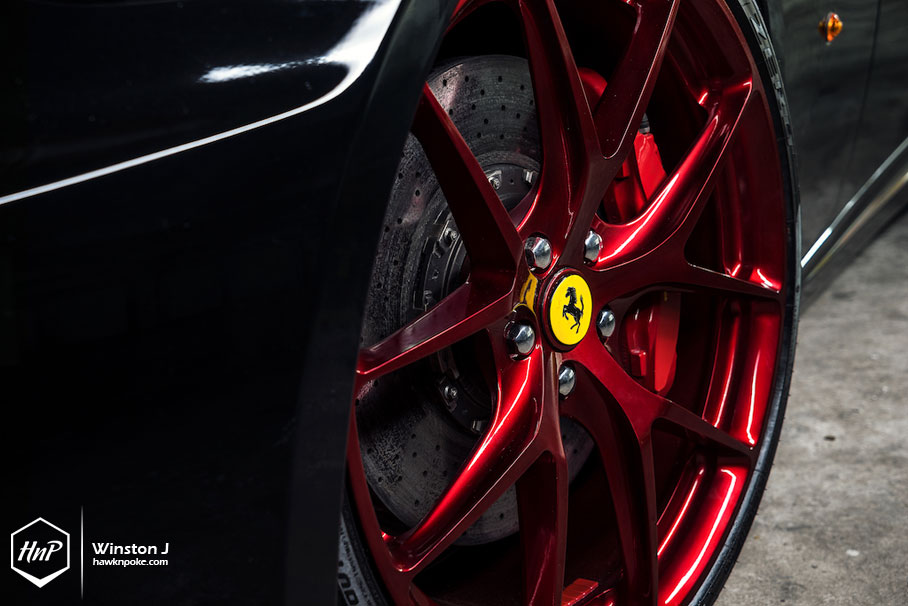 Modification Specs
HRE P101 Apple Candy Red 21″x9 22″x12
Pirelli P Zero 255/30/21 335/25/22
H&R Lowering Springs
Novitec Exhaust
Additional Infos
Photography by:
Winston J
Mobile: +6281932092426
Email: winston_jaury@hotmail.com