From the Depths // Benny's 435i on Rotiform
A special delivery. Ever since the 3-Series coupe was rebirthed as 4-Series, we knew that things are about to get way much more interesting. No longer would the coupe need to resemble any of the 3-Series' looks, and no longer would it has to fill any predecessor's shoes. Well frankly, it doesn't have any designated predecessor anyway. The 4-Series is an all-new coupe, an all-new mighty number that's fiercer, wider and lower than the 3-Series. Sharing only its bonnet with the sedan siblings, the 4-Series' styling was left freely for the designers to imagine, and to decide exactly on how BMW's forefront coupe should look like.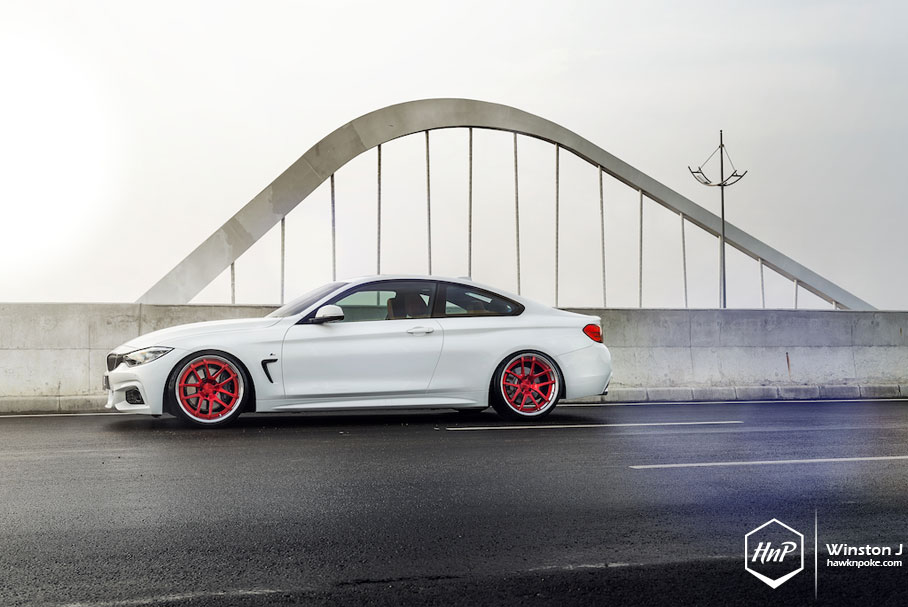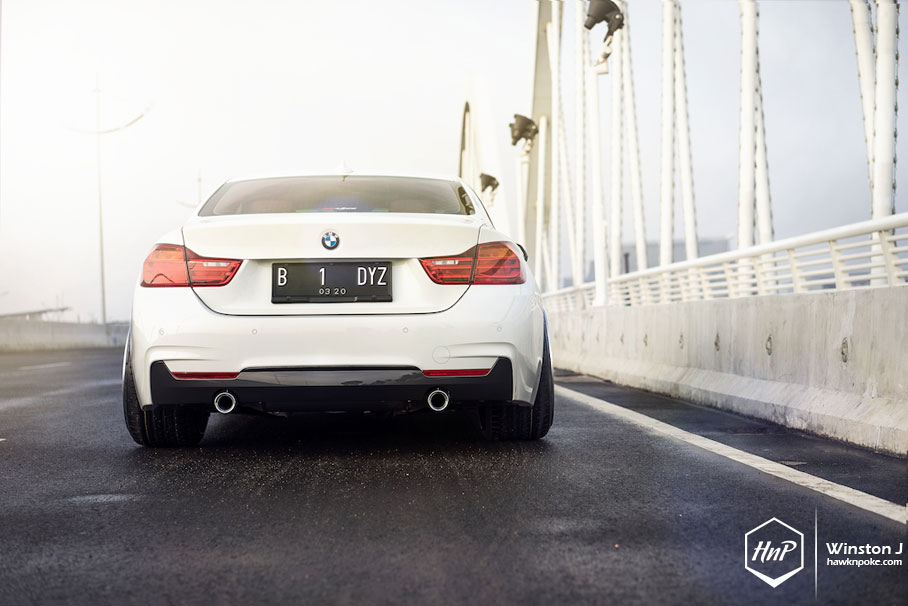 And, boy, have they succeeded very well. Gone are the old 3-Series coupe's feminine looks and forgotten have they about the sedan's dimensions. This 435i has rocketed way past its sedan siblings, and even further apart from its past. The fronts are fiercer and the rears are bulgingly mean-looking. Measuring a full five centimeters wider at rears compared to the F30 sedan and having another five centimeters lower roofline, this is the sportiest civil coupe BMW has ever done. Proofing its point in taking the 4-Series more deviantly apart from 3-Series base platform.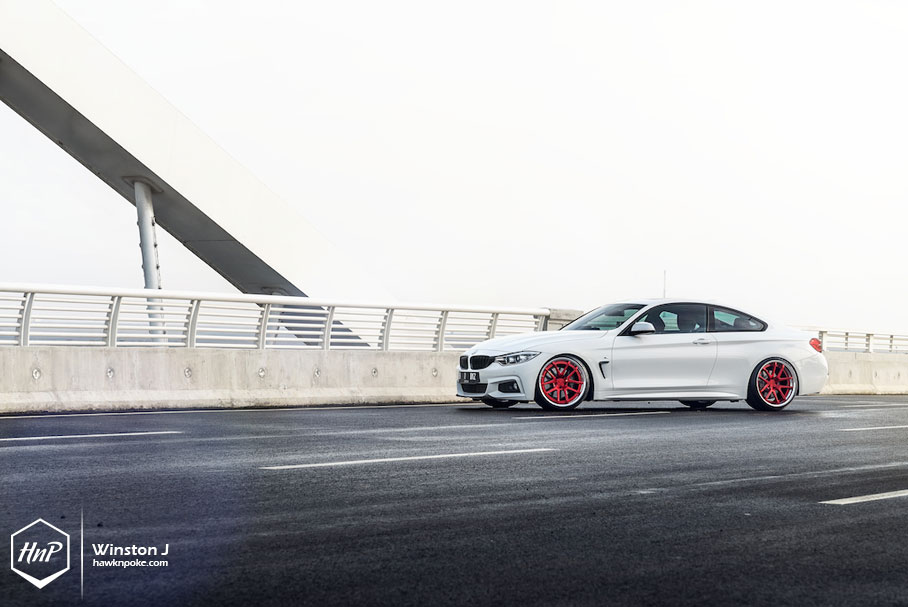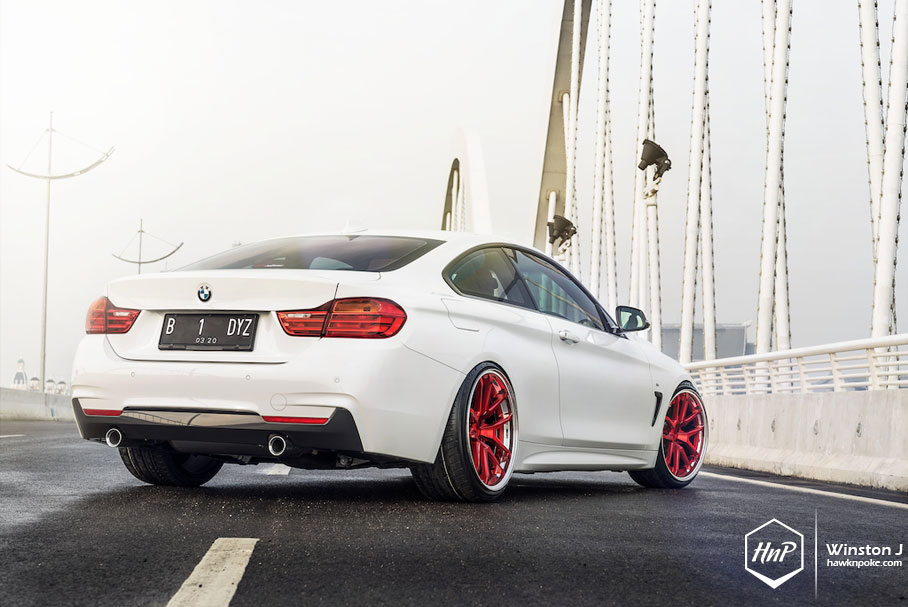 Much sportier from all angles, yet how good will it be on the streets? Despite having its own designated badge number '4', the 4-Series coupe does share the same chassis and engines as found on the 3-Series F30. But instead of focusing more on passenger comfort, this time the engineers have been tasked to come up with a livelier driving experience. Firmer ride has been achieved through additional lower braces made especially for the 4, and sturdier bushings have also came along with the package. As a result, not only does the 4 look way sharper than the 3, it performs much more precisely too.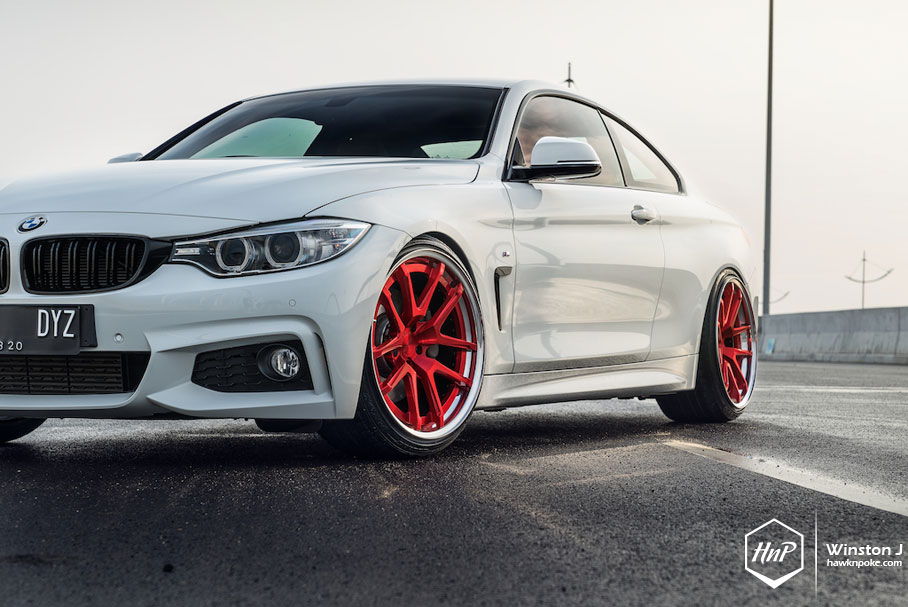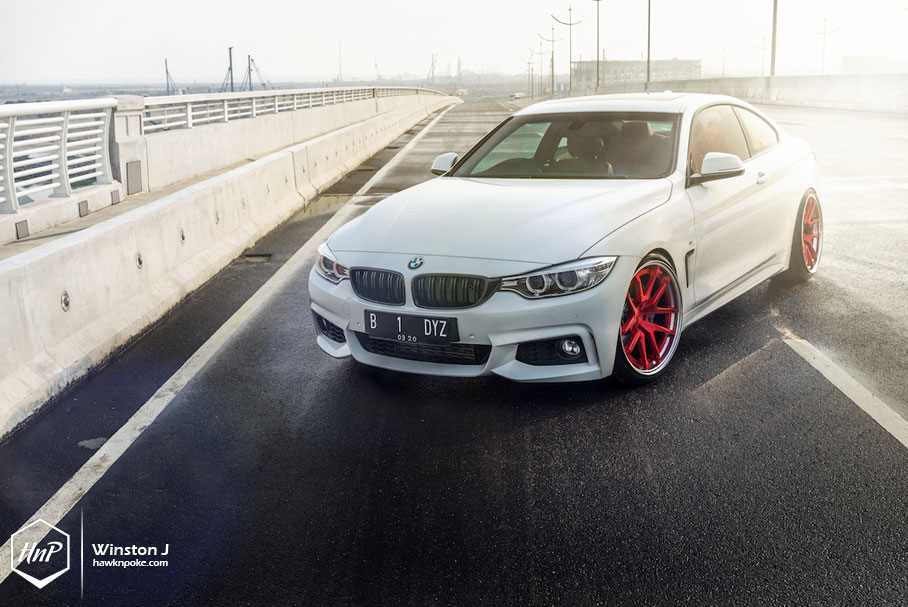 The 435i is a top-of-line model of the 4-Series, with its turbocharged 6-cylinder engine producing over 300HP. It's the final step before getting into M's territory. A final stage of 'civilized vehicle' for owners' daily drives, as opposed to full-blown sports cars offered by the M department. A humble, calmer sporty coupe without all the unnecessary sportscar 'look-at-me' distractions. The perfect underdog.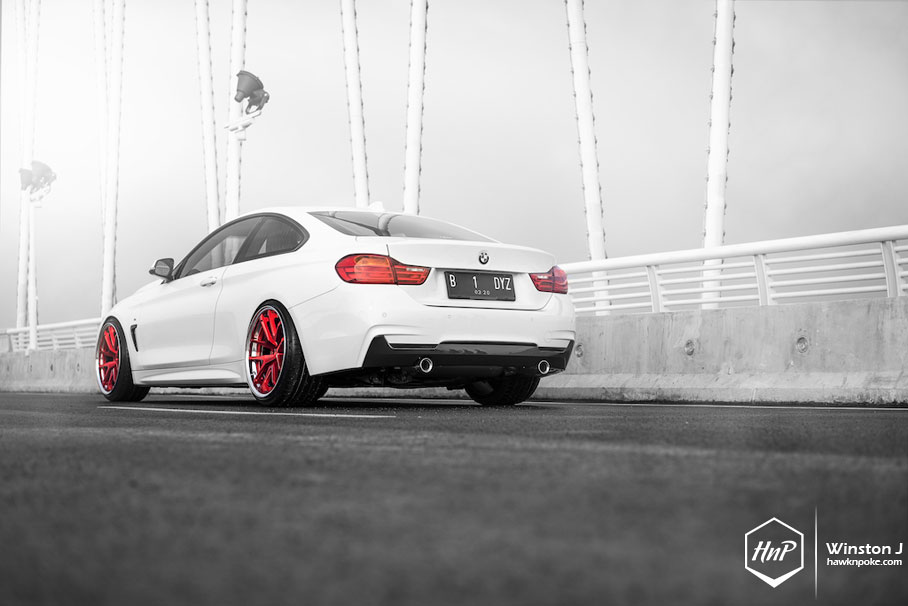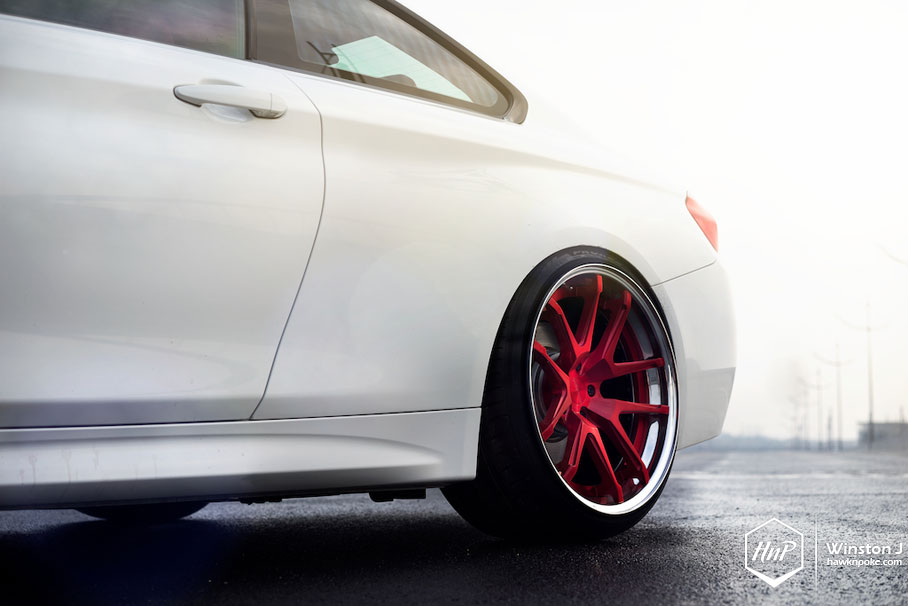 Undeniably cool in stock form, and uniquely attractive in today's 'Rotiform-ed' fashion. Striving to be different from the rest, today's 435i owner, Benny, daringly ticked an Apple Candy Red option for his special set of 20″ Rotiform SNA. Coupled with a thoroughly aggressive fitment all around, and lowered on KW V3 coilovers, this is the perfect execution for 'style meets performance'.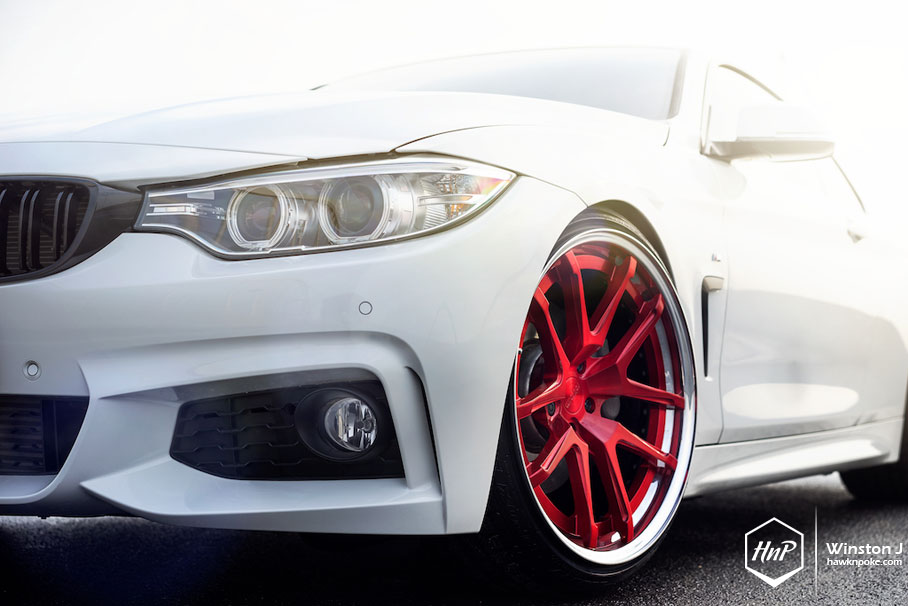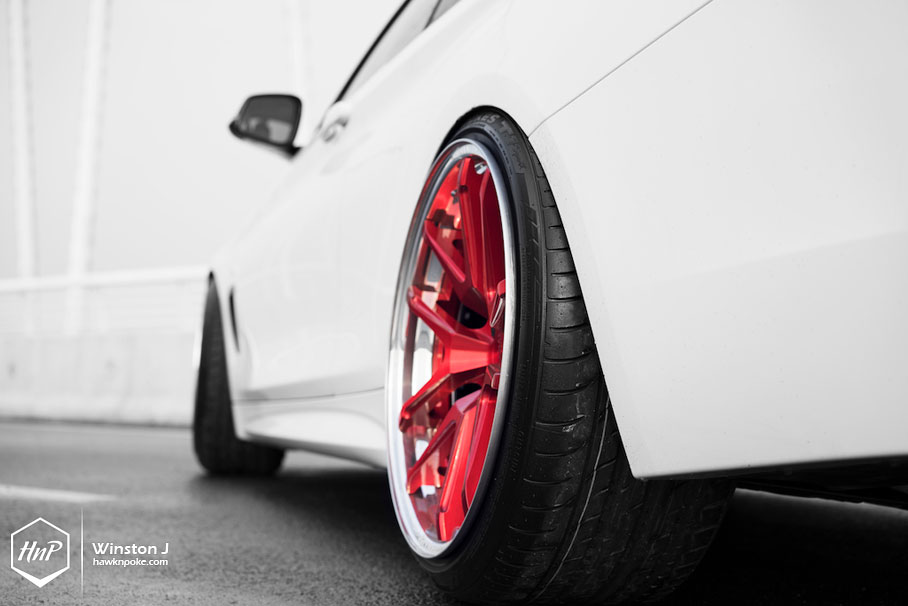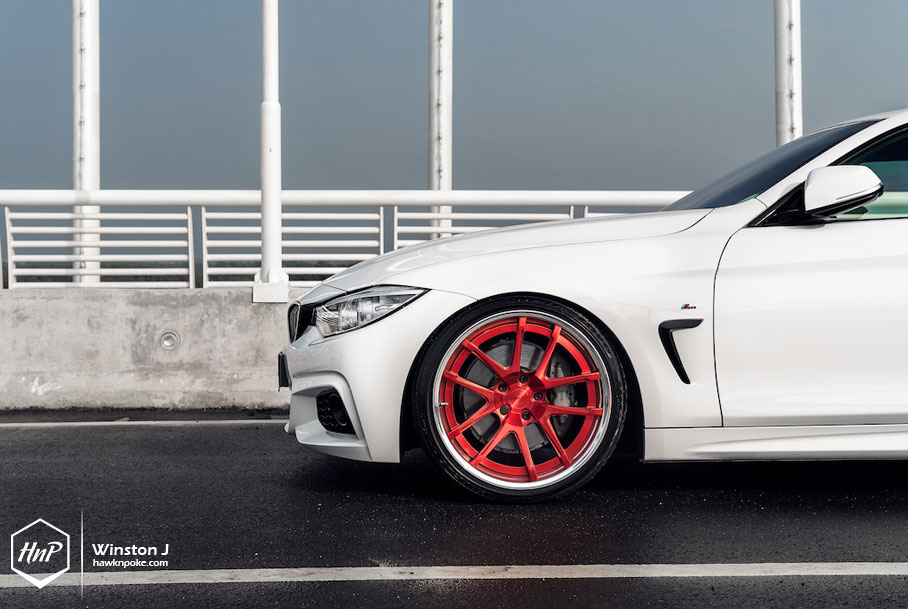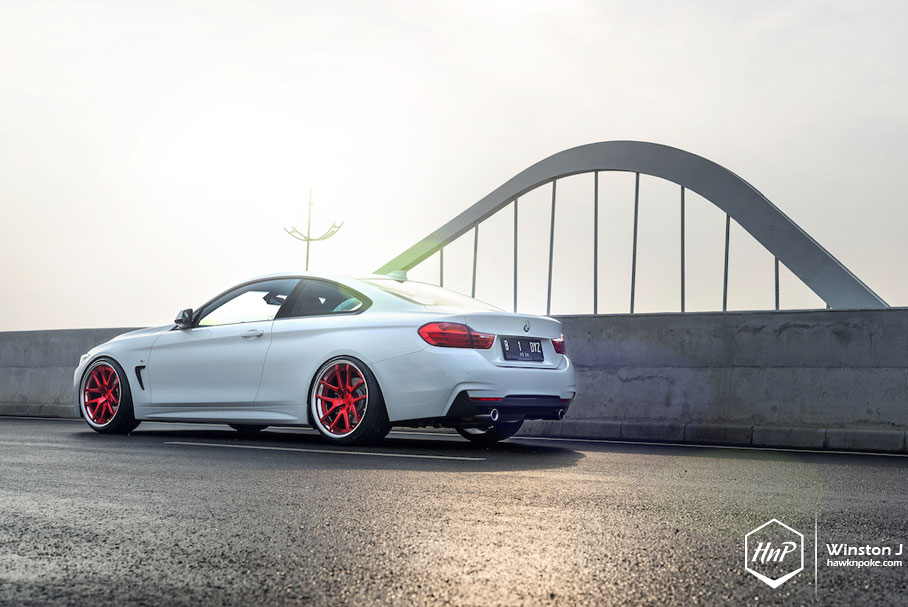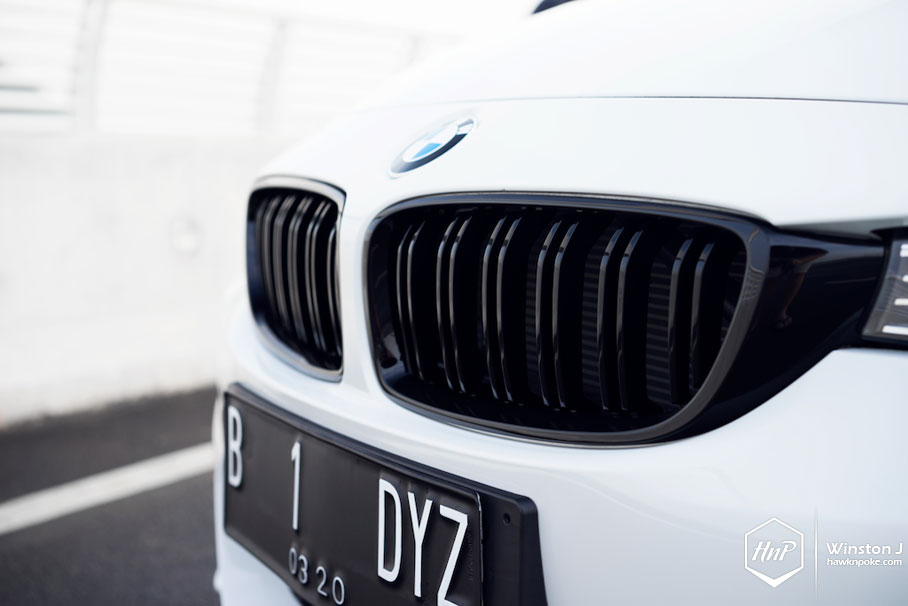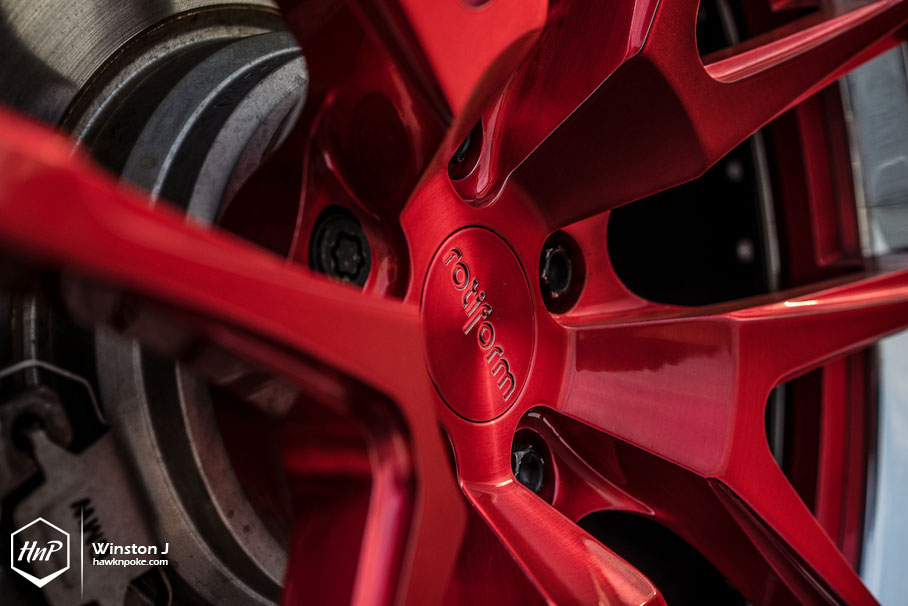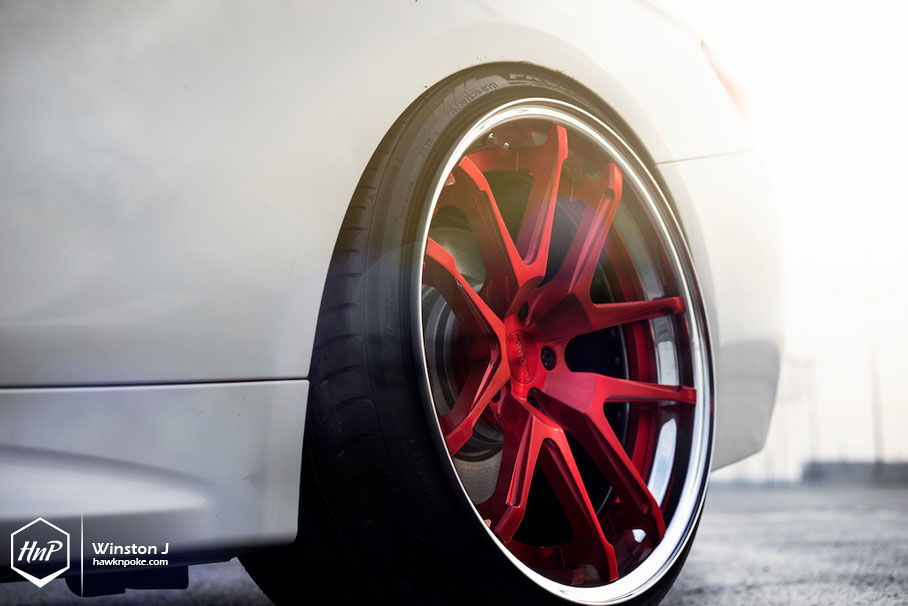 Modification Specs
Rotiform SNA 20″x10.5-11.5 Brushed Apple Candy Red center and mirror polished lips
Toyo T1Sport 245/35 275/30
KW V3 Suspension
M Performance aero
Additional Infos
Photography by:
Winston J
Mobile: +6281932092426
Email: winston_jaury@hotmail.com