Tucked X Rolling // Terry's Mark X on SSR
Among the 26 alphabets, the letter X is one of the most versatile one: it is usually associated with urban culture, common uses being the word x-treme and x-press. It also appears in historic archives, as Romans used it to denote the number ten, amongst the highest in status. Even if you go treasure hunting, chances are the word X appears on the map too, marking the buried treasure's spot, hence the term 'X marks the spot'. Such versatility is the reason why plenty of companies uses the letter X in their innovative product lineups. Just like the one we're featuring today.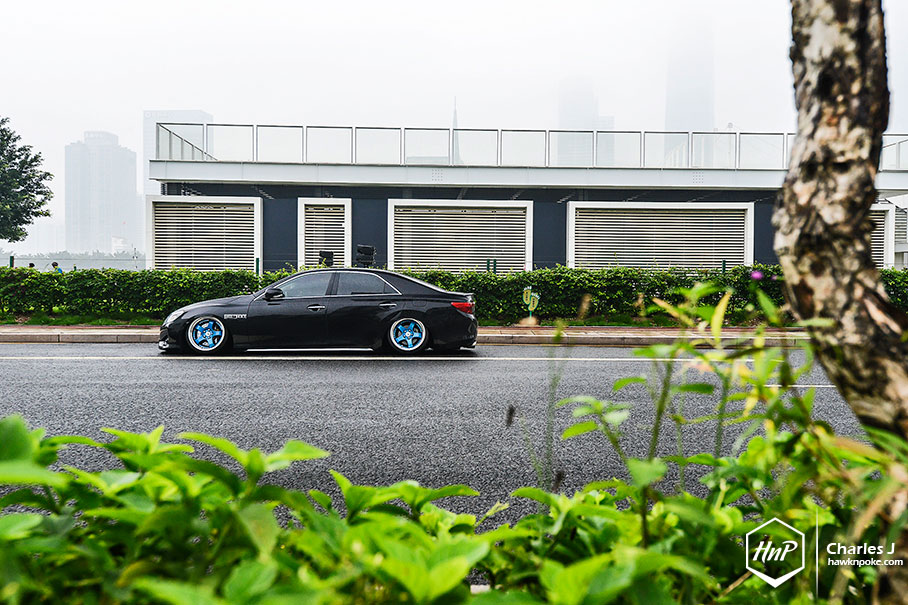 First launched in 2004, the Mark X is Toyota's contender in the executive sedan segment, intended as a refreshing alternative for those wanting to combine Camry's size with a more aggressive exterior. The Mark X is also popular among Bippu enthusiasts: due to its Japanese heritage and instantly-recognized styling, it's as if the car itself is begging for some bagging. Slam it all the way down, put some proper wheels on it, add good amount of camber, and you'll end up with a definite head turner. This Mark X coming all the way from China is a fine example on how to do it right.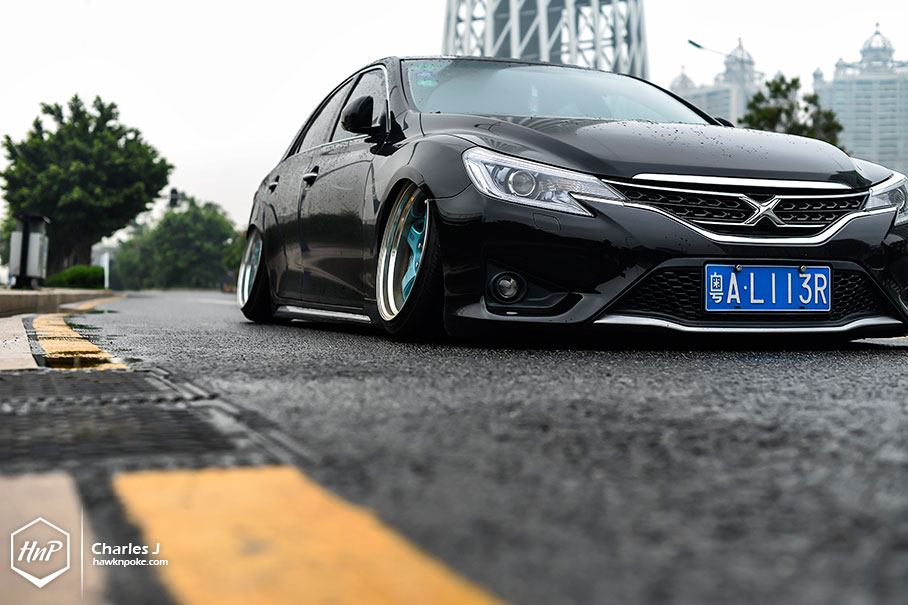 A turn of events can sometimes be a blessing. Terry originally planned to turn his Civic into a Bippu-styled chariot, but since his Civic FA wasn't going to do the trick, he decided to showcase this facelifted Mark X instead. Less than a year in his possession and this Mark X is already a spot-on build, through installation of Terry-spec SSR SP1 wheels and pairing with AP Racing brakes for a very mean-looking presence. Simple mods that made the car an instant attention-grabber for all bystanders.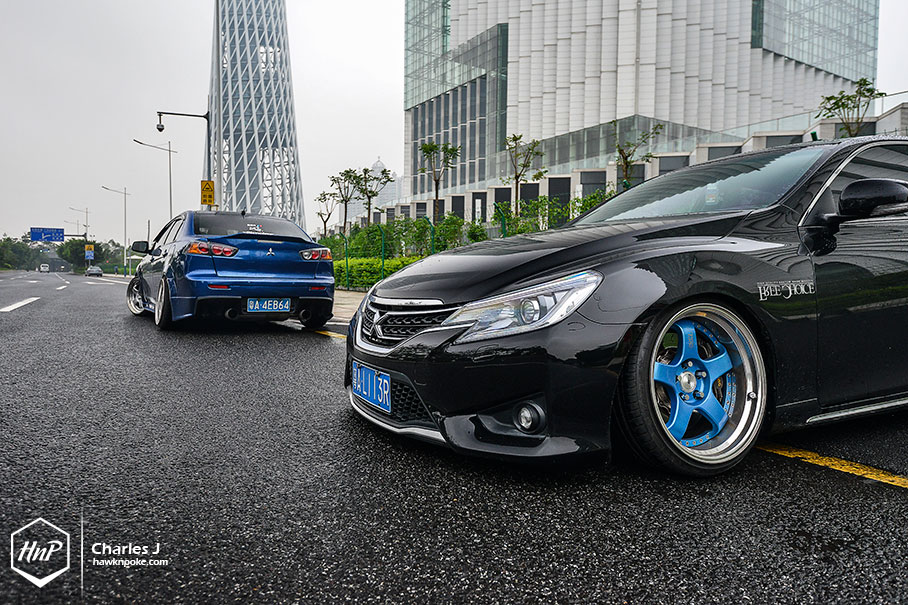 VIP-inspired cars are known for their ground-scraping clearance, and Terry's Mark X has hit right at the bull's eye on a perfect execution. Thanks to the AccuAir suspension residing underneath the fenders, through the touch of a button Terry can either park it all flat, or cruise all tucked in. Still very low both ways.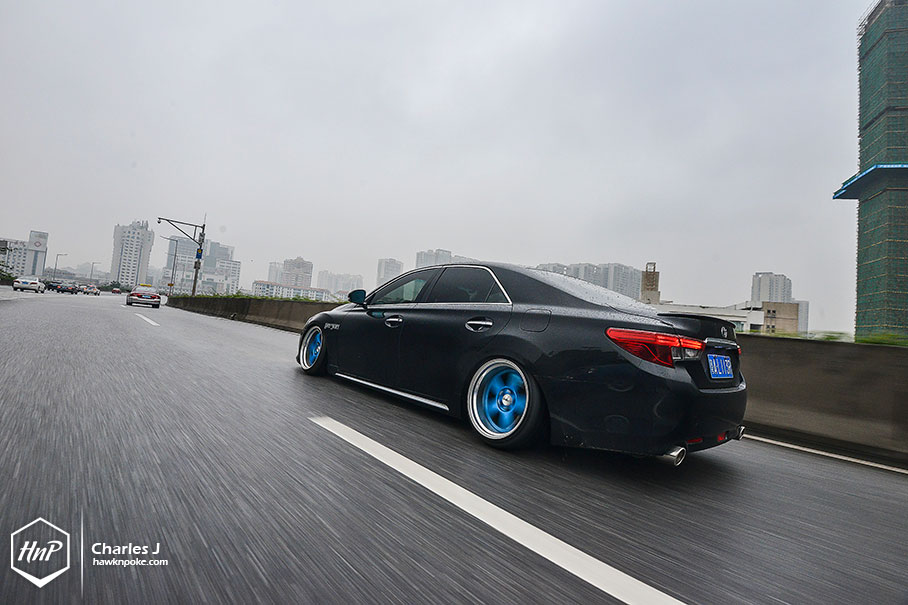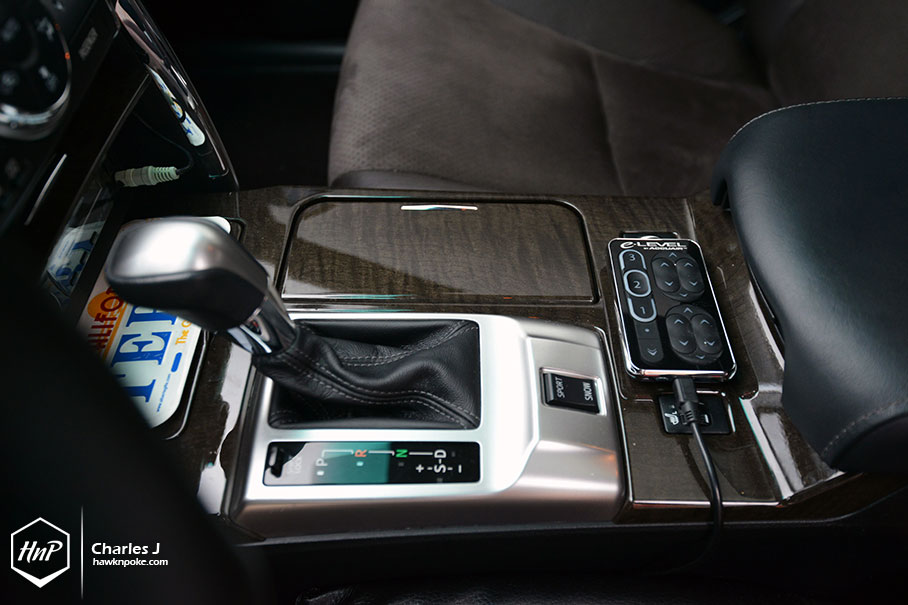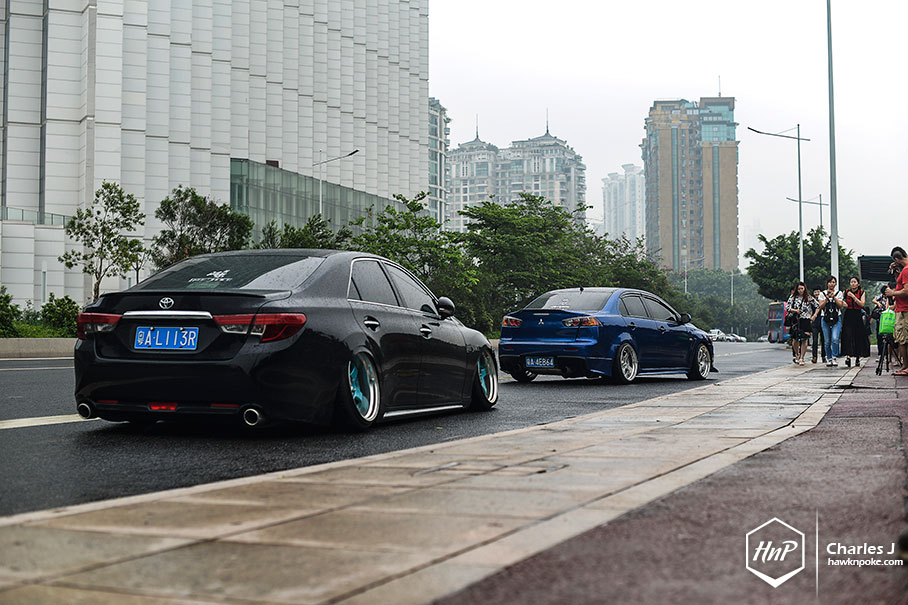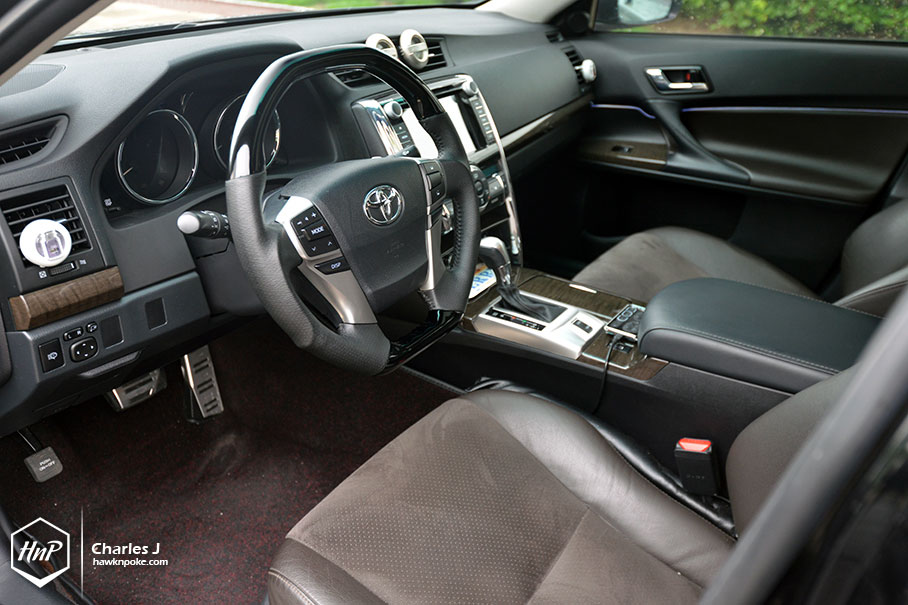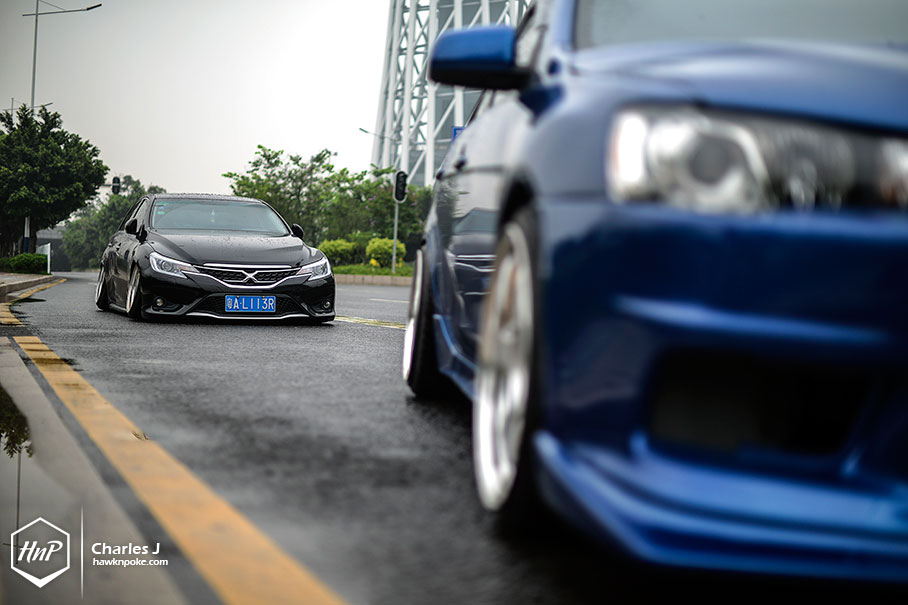 Modification Specs
AccuAir E-Level
AP Racing big brakes
SSR SP1 wheels
Additional Infos
Photography by:
Charles J
Mobile: +6287886807762
Email: jhons.charles@gmail.com