Upstyle Old School // Audi TT on Rotiform
Race or classics or fitted.
There are several ways to have a memorable project car and be the word-of-mouth of many. Either achieve a tremendous success on the circuit with it, or use a legendary classics as a base car, or simply slam the heck out of it. That last option, aggressive fitment, has become one of the most popular routes in town. Meet today's Audi TT. A rather rare and almost-classics Euro in Indonesia, yet now equipped with a set of trendy Rotiform wheels.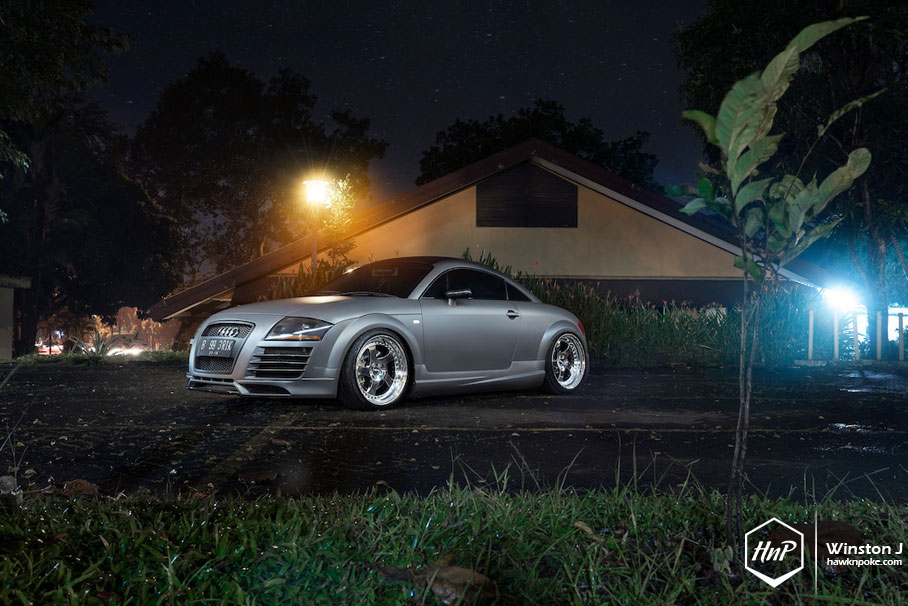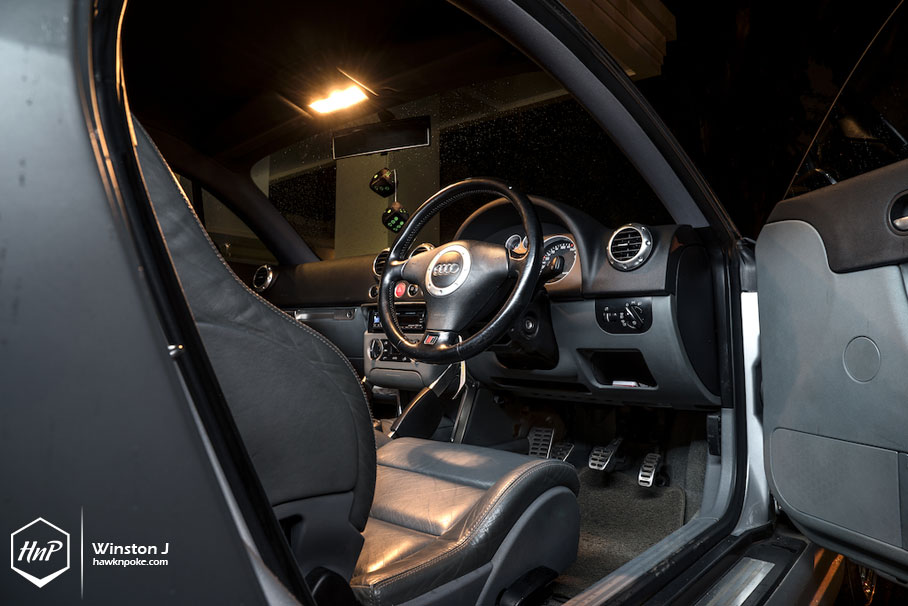 The first-gen Audi TT is quite a peculiarity. First teased to the public with the TT Design Study at the 1995 Frankfurt Auto Show, it was penned by the minds who also designed the VW New Beetle. Remarkably, the production version of the TT, which was released in 1998, stayed very close to the concept car. People were blown away; it has a simplistic, geometric, clean industrial influence, a look that instantly says Audi all over the place. A kind of look that doesn't seem like it came from the 1990s. It also shares the same platform with the all-time favourite Golf, making it competitively swift and practical among the competition.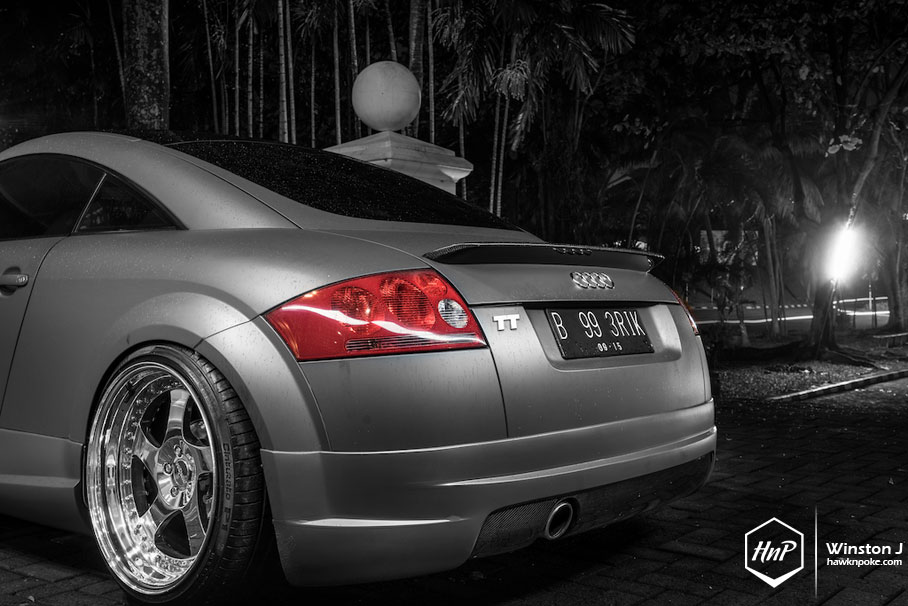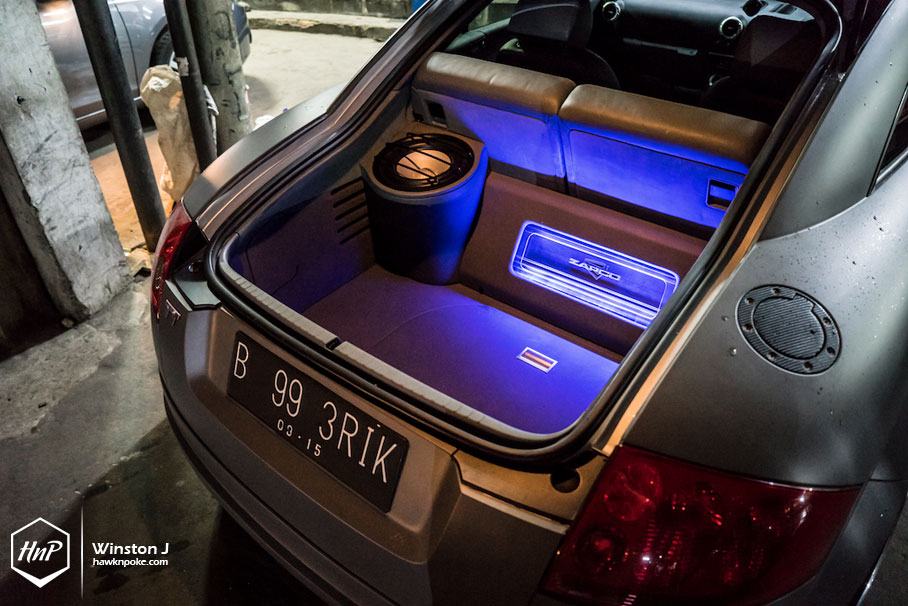 Its future-inspired designs made it a truly timeless piece of German engineering. Its lights might have shown a sign of age, but it's unquestionably never out of style. On top, such first-gen TT is also a rare sight on our streets; making it an incredibly precious opportunity for us to capture this well-kept gem. An almost-classic piece of Audi, representing the company's heritage of always going futuristic with its every design.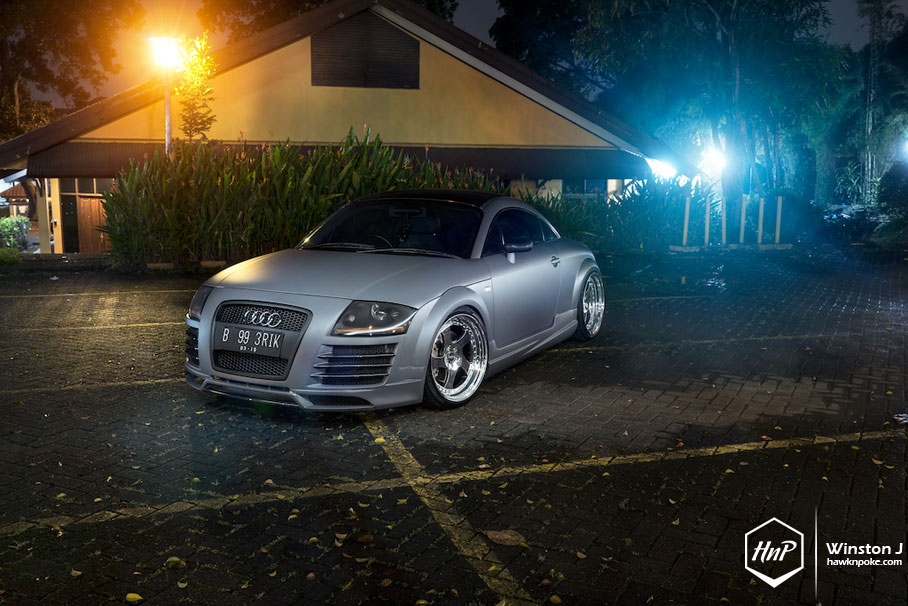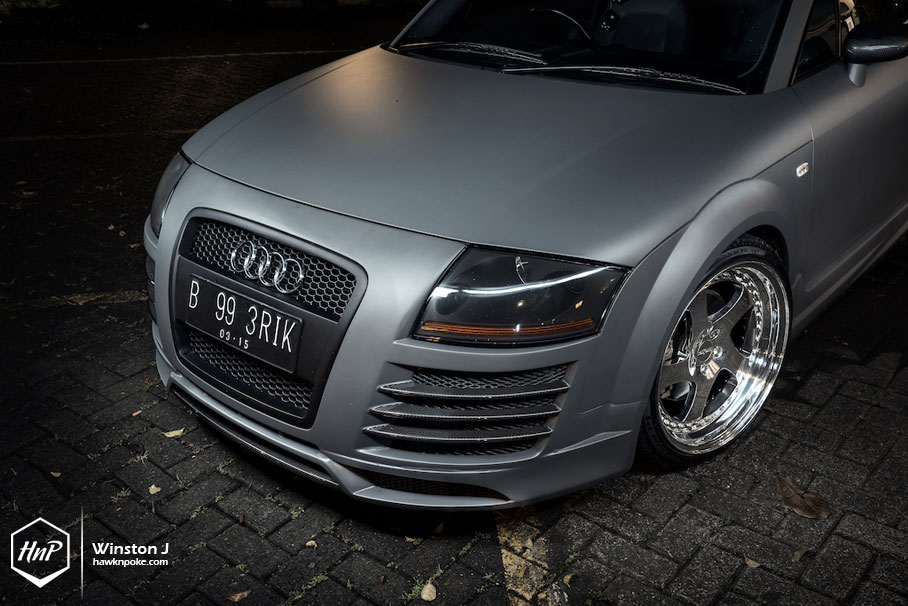 Modifying an older generation of car has never been an easy task. Thus, a future classic like this requires even more attention to detail; certainly we don't want to ruin the car's crisp lines. This particular TT could be an example of doing it right. Starting with mirror polished retro-modern Rotiform TMB and topped off with Eibach spings and Bilstein shocks. This TT is a genuinely good performer despite its aggressively fitted 19″ upstyle wheels.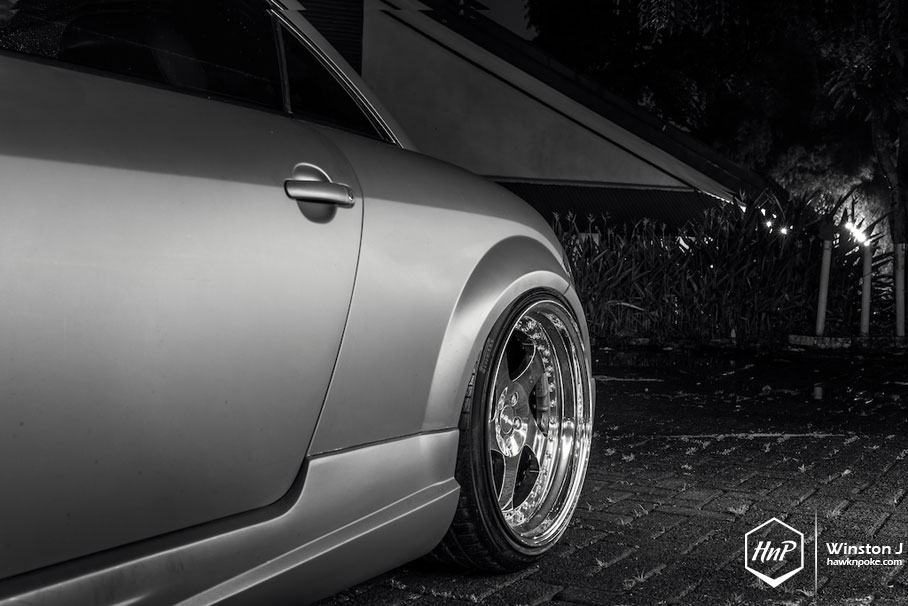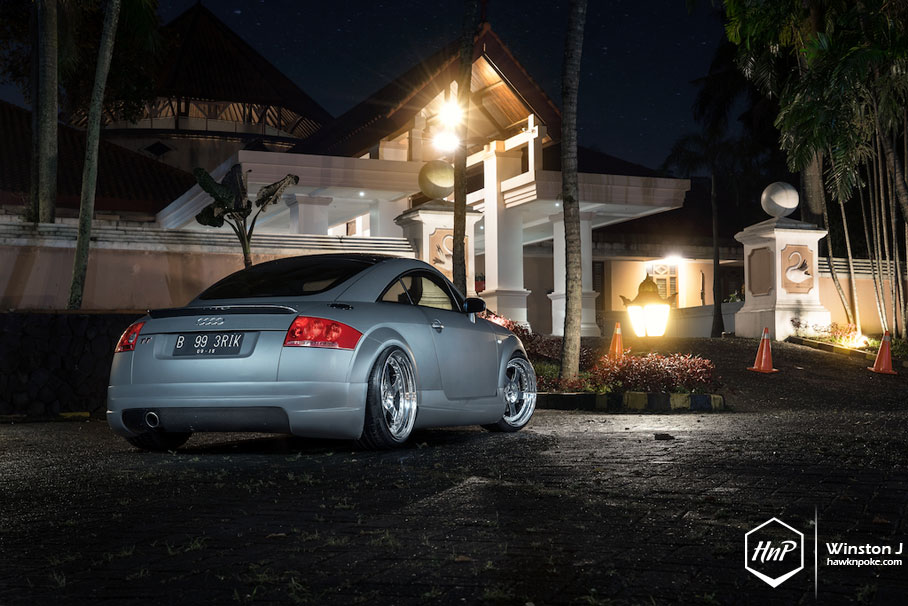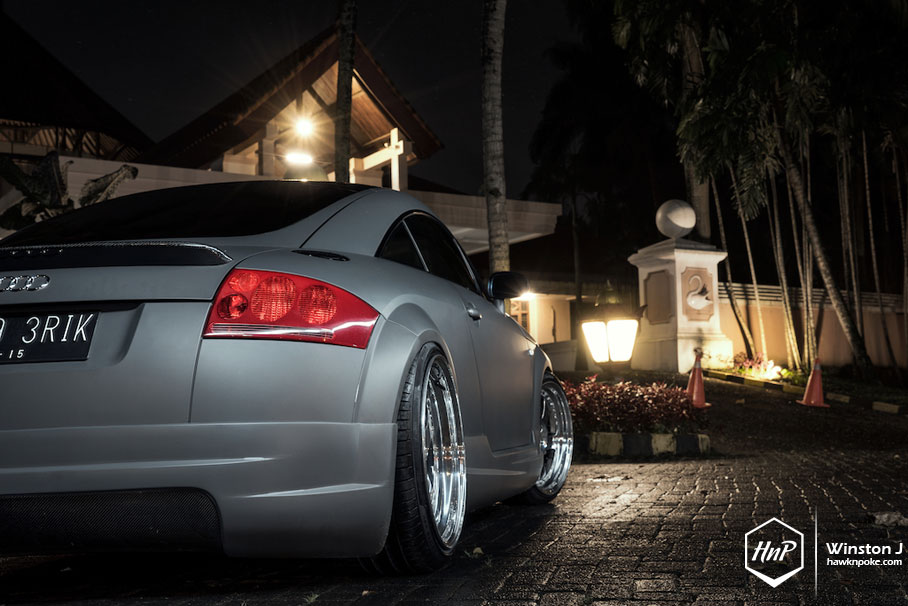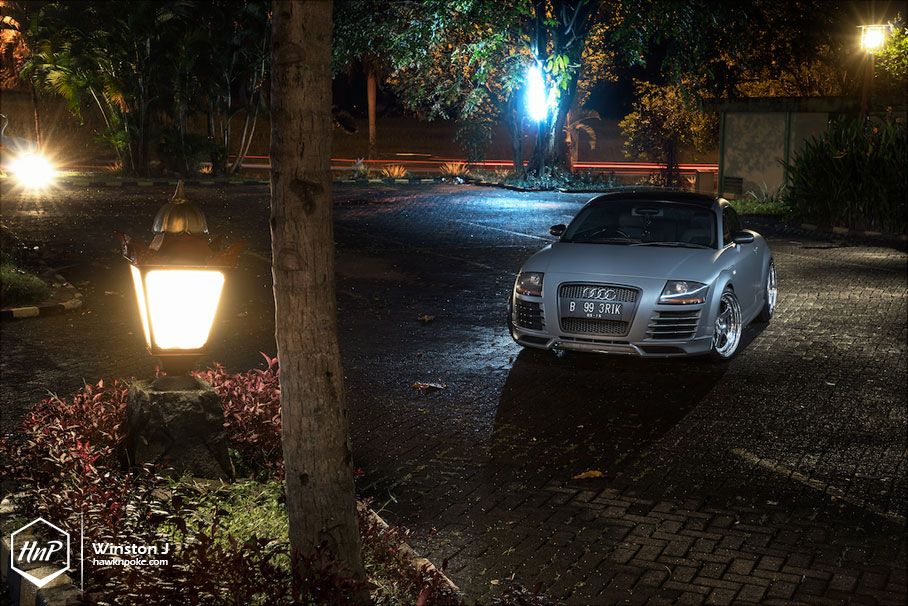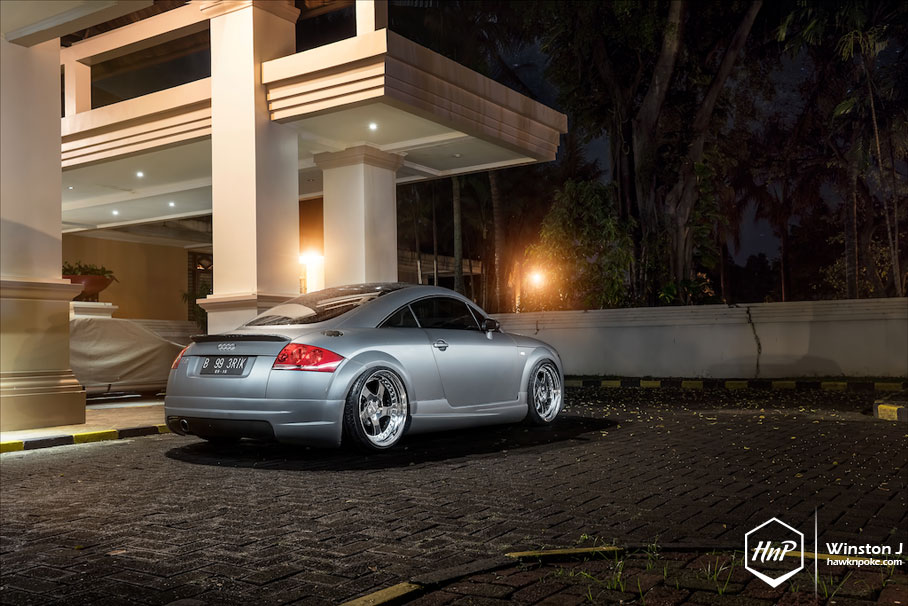 Specifications
Rotiform TMB 19″x9-10 mirror polished
Pirelli 235/35/19 245/25/19
Eibach springs
Bilstein shocks
Additional Infos
Photography by:
Winston J
Mobile: +6281932092426
Email: winston_jaury@hotmail.com