Flash Forward // Audi R8 on Brixton Forged
"I, Robot" and "Iron Man". Call it an oversimplification, yet these are the two associations that came up every time an R8 comes to mind. Not it's engine-type, nor its all-wheel-drive system. The R8 has been so closely attached to these two movies ("I, Robot" uses an RSQ which looks similar nonetheless) that spotting one of these became a similar experience to spotting a movie star. Sophisticated, modern and future-proof, this is Audi's greatest product development of the decade.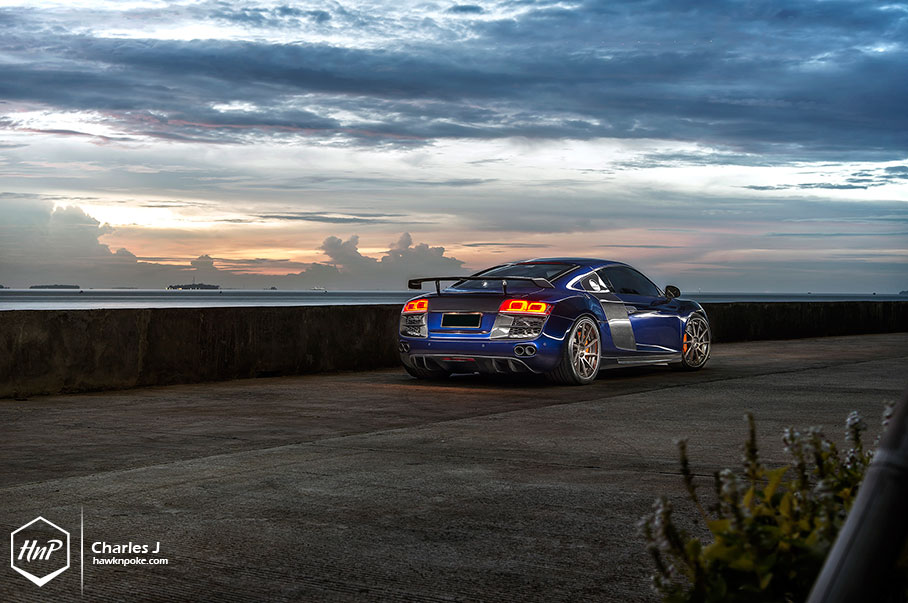 First teased to the public as the Le Mans Quattro concept in 2003, the production version, which was launched in 2006, remains very close to the concept car until today. From its iconic LED-lights to the Quattro all-wheel-drive system, the supercar was designed by quattro GmbH as a straight automotive-package-from-the-future. Thinking- and styling-forward concepts have always been the name of the game; future-proofing the car with latest available techs and gadgetry through every release. The usage of its aluminium monocoque frames, for example, has made the R8 one of the best handling road cars today.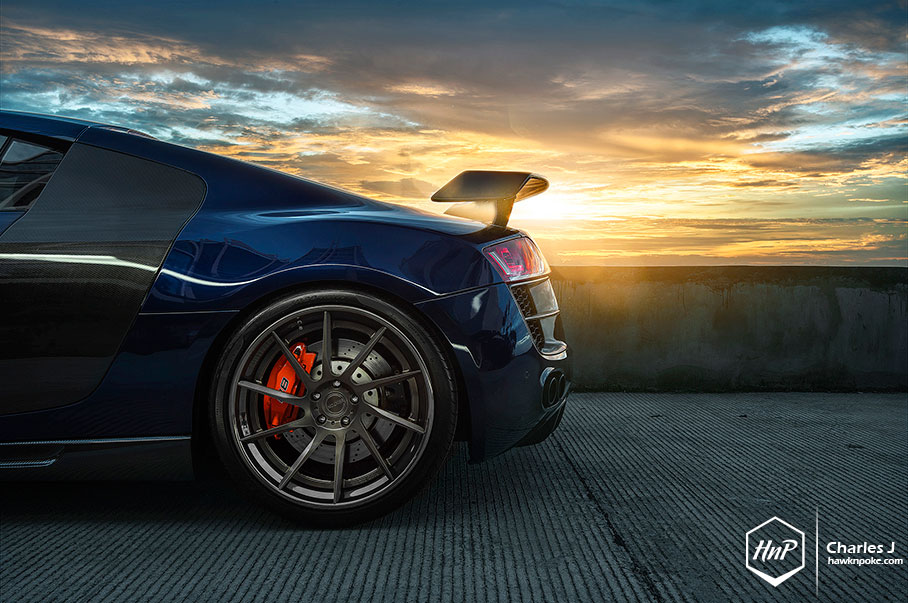 Following a long history of modifying fantastic array of cars (list includes Golf GTI, Amuse 3250Z, Audi TT, Scirocco R and GTR R35), owner decided to add this Mugello Blue R8 to his prized possession. Lured by the R8's timeless silhouette and seductive design curves, it was a hard-to-resist opportunity that came up upon his doors. He then immediately took the R8 through an impressive makeover.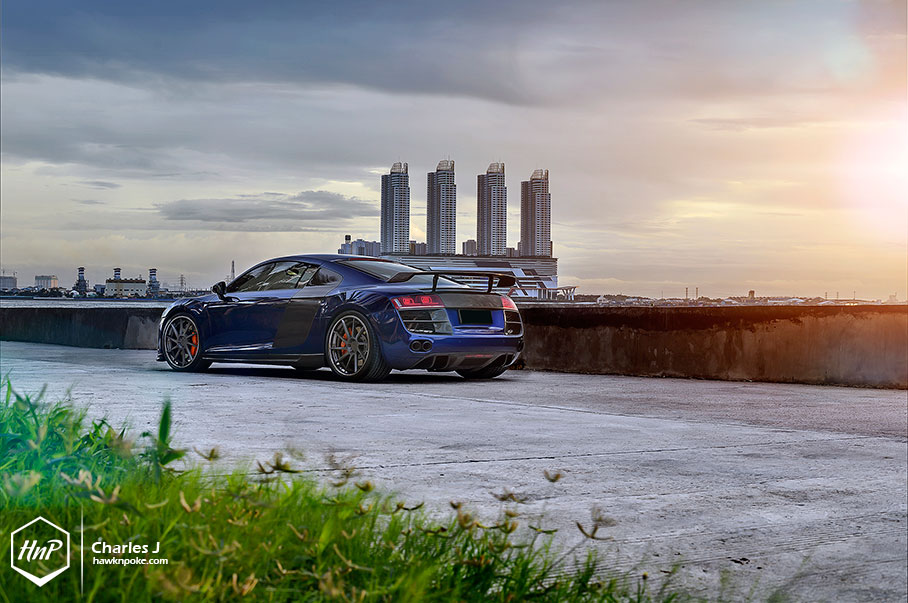 A stunning set of PPI Razor aerodynamic kit for the R8 can be found boosting up the R8's aggressiveness from every angle. From the lowered front-and-sides add-on to the complete carbon-frenzy overhaul, it was the work of a carbon-centric lunatic. Complimenting such an aggressive fascia became the task of its latest-fashion directional Brixton Forged wheels. Belonging to the Targa Series, this particular R10D set has been deemed by Brixton as its world's first set of R10D with weight reduced floated spoke ends. The special one.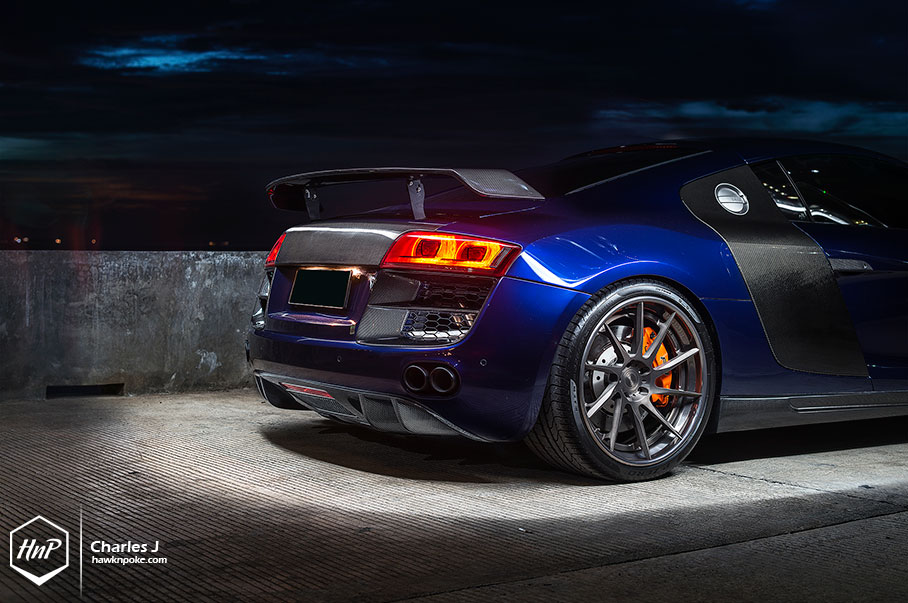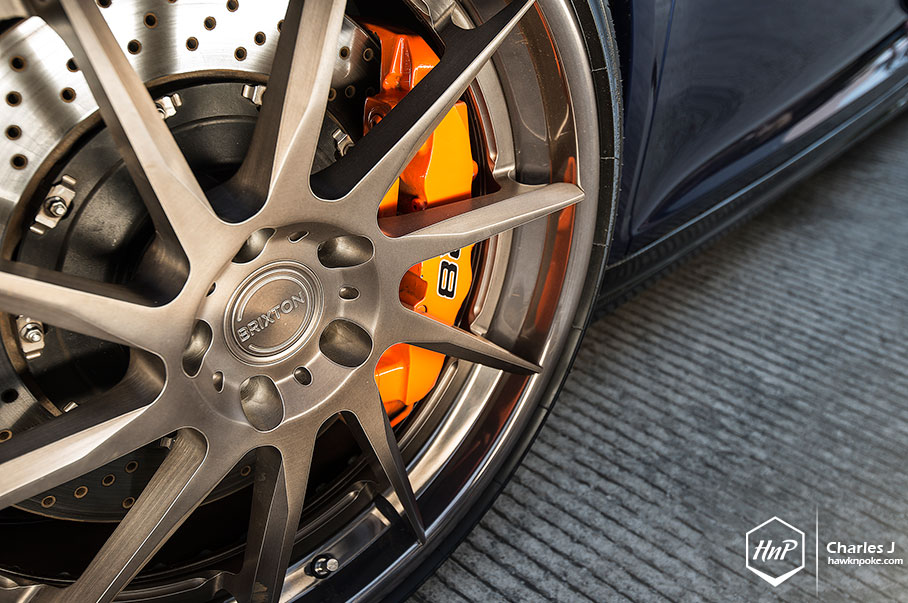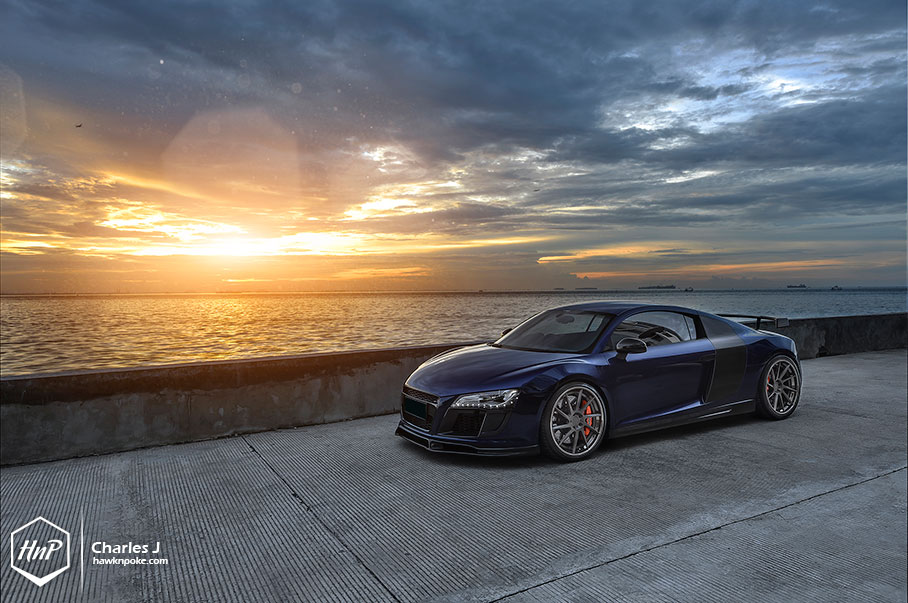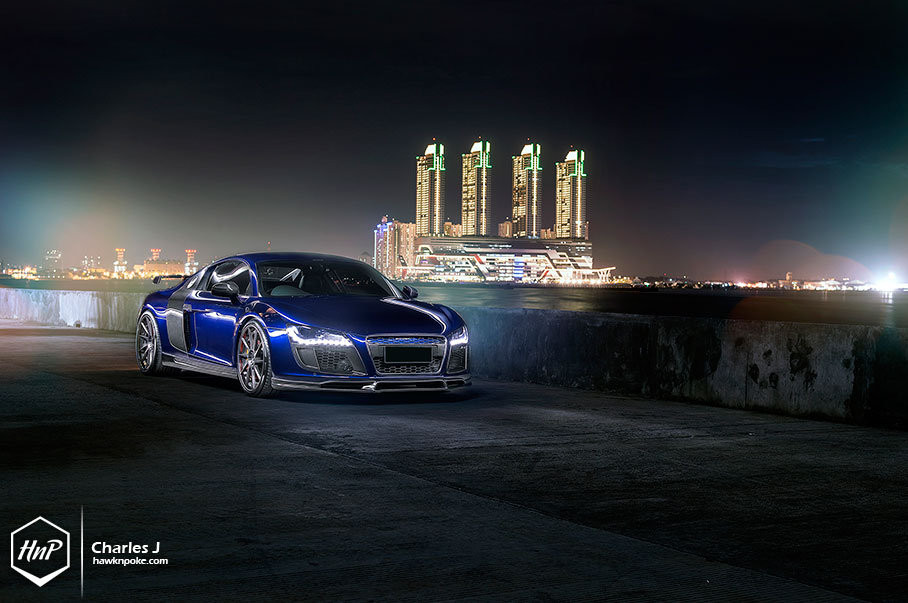 Modification Specs
PPI Razor full kit
KW V3 HLS suspension
Brixton Forged R10D Targa Series 20″x9-12
Quicksilver exhaust
Additional Infos
Photography by:
Charles J
Mobile: +6287886807762
Email: jhons.charles@gmail.com