Invisible Spectrum // Nissan GT-R on BBS
Undoubtedly hard to get off the heat; the urge to add more and more quality parts into the project cars we have. New products arrive every once in a while, and people elsewhere are pushing boundaries with their latest and better setups. Inspiring us even more. It's a race for an evolution; our impulse to implement better and superior products in every aspects we touched. In the aftermarket scene, this often relates to building faster, more aggressive machines with every modification stage we get into. And what better choices are there, other than the GT-R, when it comes to unleashing almost-unlimited tuning potentials.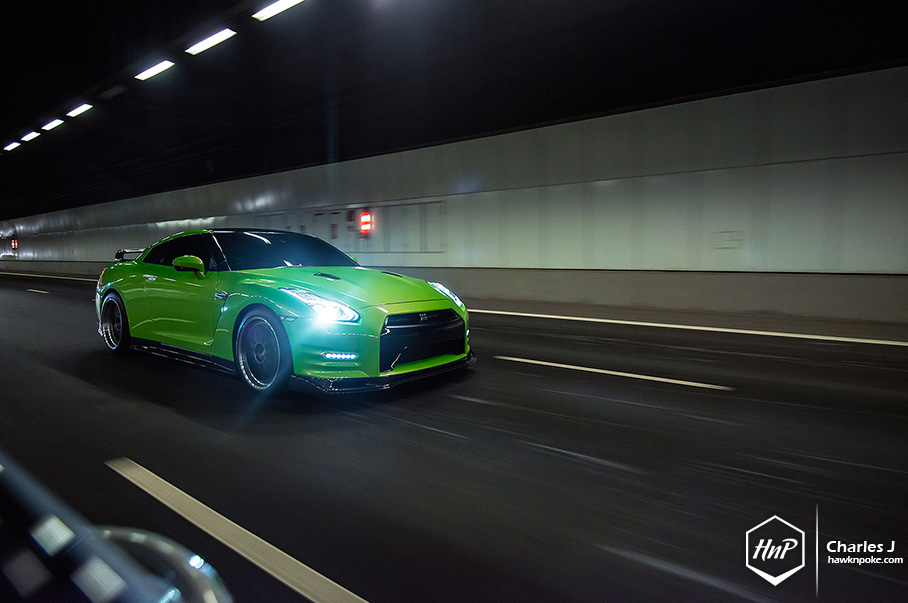 Designed to be fast. Built to box the mightier beasts. GT-R's trait for uncompromising performance dated back to its predecessor from the 1970s. A flagship to Nissan's racing expertise; a street coupe to tame the circuits. It's the one model which has continuously trailed the latest supercars through each and every generation Nissan introduced. This 6th generation, especially, has been built ground up not using Nissan's sedan DNA, but instead a specifically-formulated race-car DNA.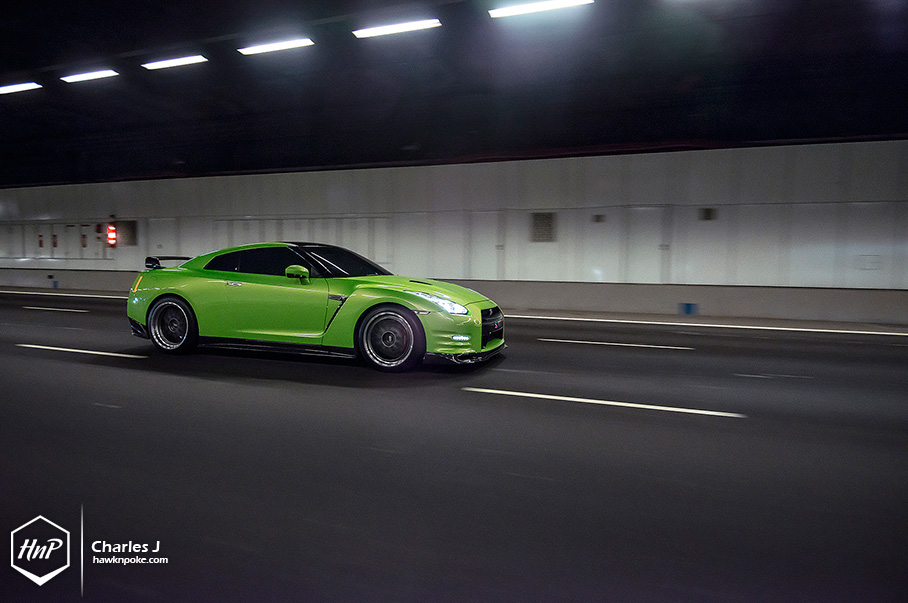 There's no longer a Skyline and a Skyline GT-R. It's only GT-R from now on. A three-letter diorama that reflects Nissan's pursue for everything fast and exciting, leaving the entire 'Skyline' sedan family behind. The result? A no-strings-attached contract killer which always does exactly what it's been instructed to do; no drama, no hesitations, only precise, potent actions.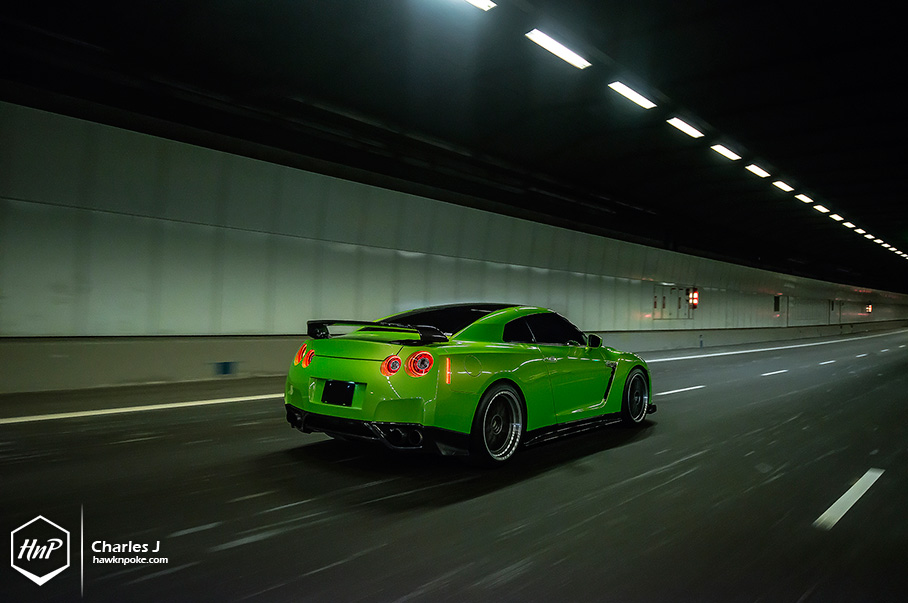 And, boy, what a limitless potential the GT-R has. Upon picking up the beast off its factory floor, you'd be more than welcome by the endless number of aftermarket tuning discussions available online and offline. From straight-forward ECU remap options to full-blown four-digit-horsepower upgrades. All made possible thanks to the GT-R's robust engine and chassis designs.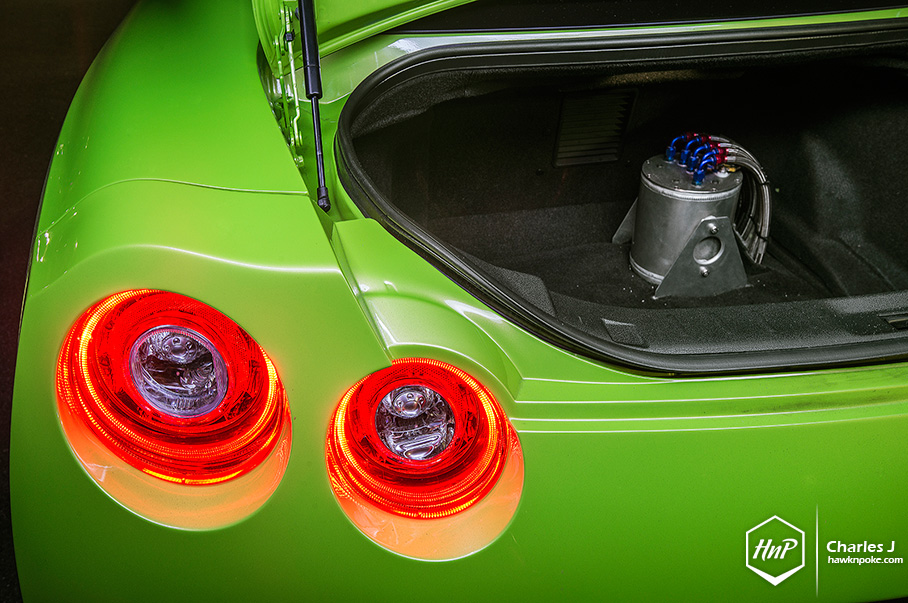 Spend a little more time in the community and you'll be faced by stunningly-good-looking tuned GT-R's from all over the world. From its birth place in Japan to US to UAE, the GT-R has made the entire globe its tuning playground. A worldwide phenomenon; a huge success. Which leads us up to this strikingly different green GT-R we met in Singapore. Yes, the tiny island which packs some of the most interesting cars in Southeast Asia.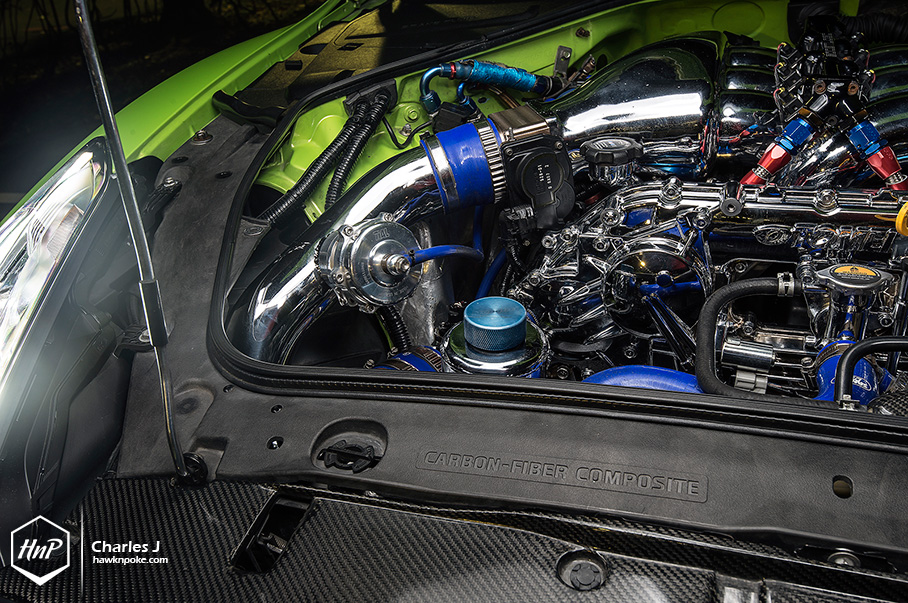 There's absolutely more than what meets the eyes. At a glance, its Lamborghini green paint might be the only spectrum you're most attracted to, but you should really prepare yourselves for what's residing underneath the bonnet.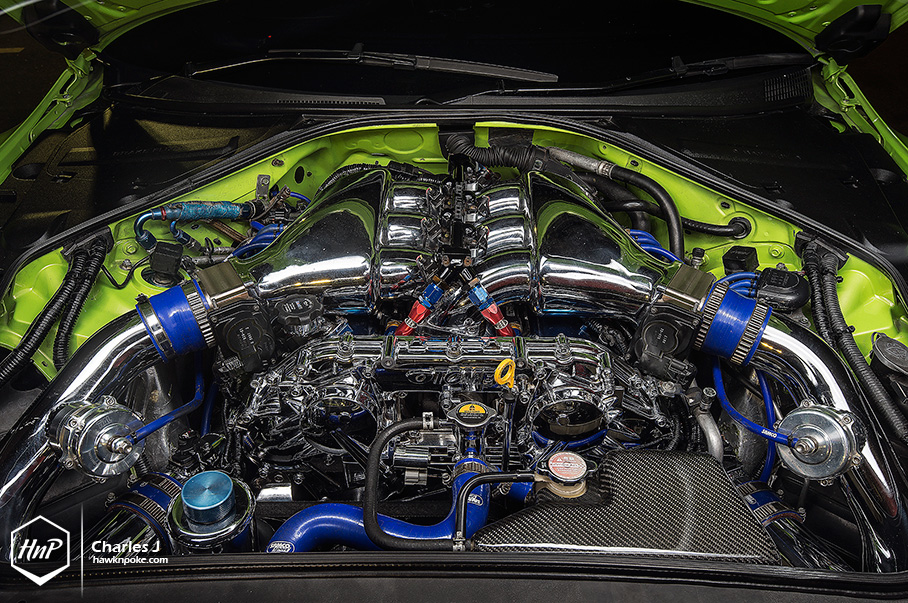 Nothing less than a built VR38DETT complete with forged internals and GT30 turbocharger upgrades. Supplemented by the beefed up fuel lines, transmission and air flow systems, such a setup has essentially given the GT-R an entirely stronger, sharper pair of fangs capable of ripping apart most other cars it finds on the streets.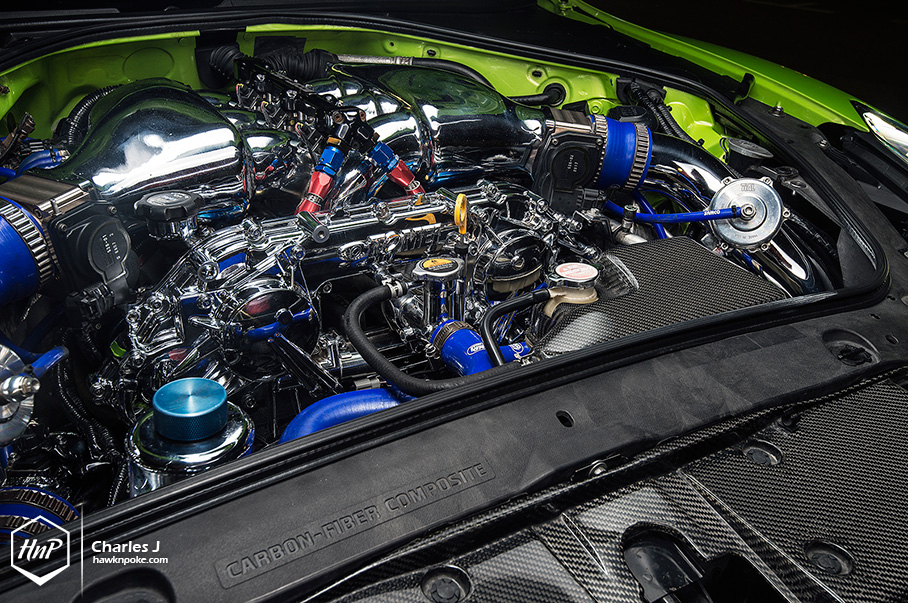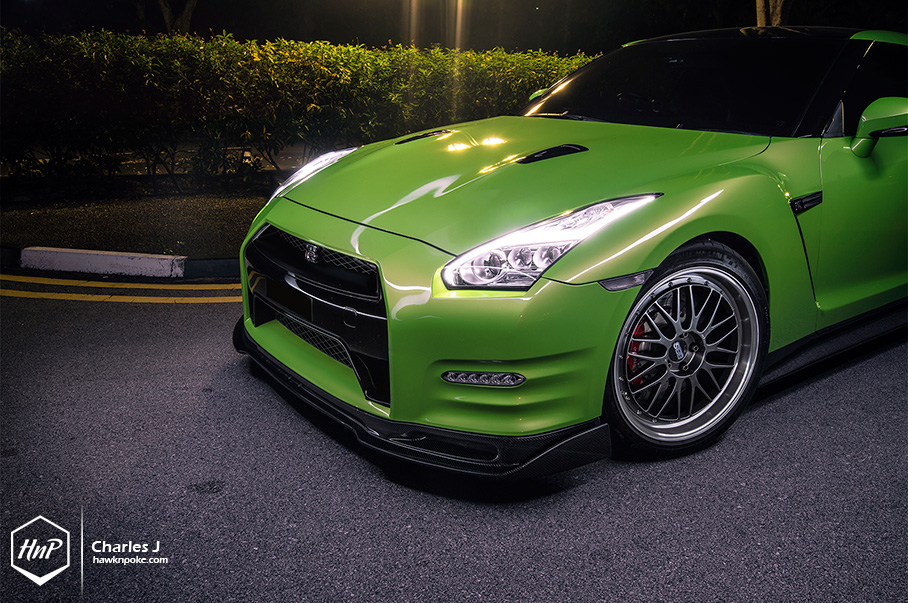 Footworks wise, the owner has also settled for everything no-less than outstanding. Limited-edition forged BBS LM GT-R in 20-inch diameters ensures proper delivery of its horsepower outputs onto the asphalts, firmly supported by sticky Michelin Pilot Super Sports tires. The kind of tires which often come as OEM supplies for many modern supercars.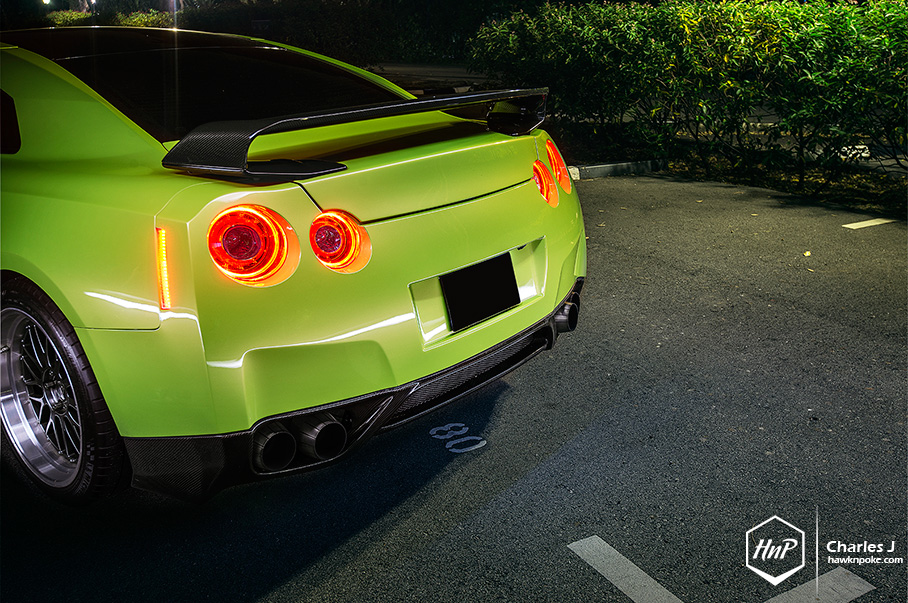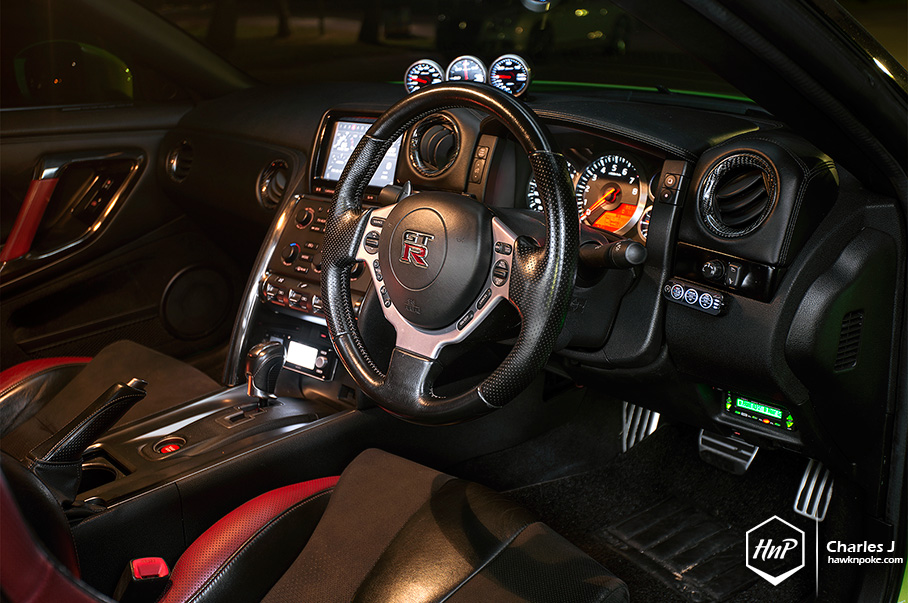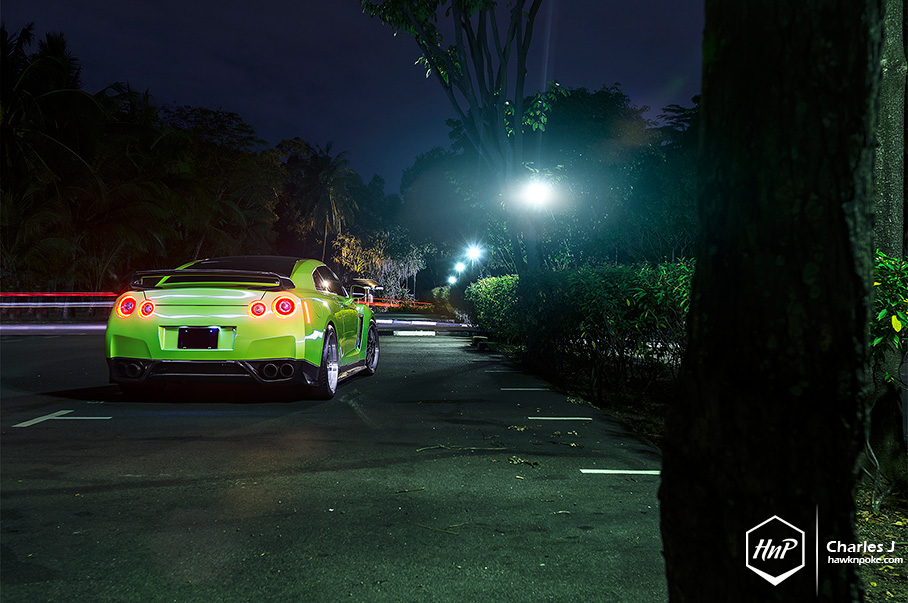 Modification Specs
ENGINE ETC
Built VR38DETT Engine
CP forged pistons
Carillo forged connecting rods
Tomei bearings
Tomei camshafts
Ferrea valvesprings and retainers
ARP head studs
ARP main studs
ATi engine crank pulley
Boostlogic 3″ intake kit
Boostlogic high-flow turbo inlet pipe
Boostlogic intake manifold
TRUST throttle body
Owen developments GT30 turbochargers
Boostlogic exhaust
Okada Projects coil-on-pack upgraded ignition coils
Koyorad radiator
SAMCO radiator hoses
Boostlogic intercooler
Boostlogic oil cooler
SARD fuel surge tank
Walbro 255LPH fuel pump
2x Walbro 400LPH in-tank fuel pumps
Weldon Racing High-pressure fuel regulator
FIC 1,100cc injectors
TRUST fuel rail
Dodson Motorsports 1,500bhp Promax DMS clutch
Dodson Motorsports/Albins upgraded gearbox
Dodson Motorsports GR6 line oil pressure sender
Dodson Motorsports Transmission oil pump
HKS DCT transmission cooler
HANDLING
TEIN Super Racing coilovers w/ EDFC controller
Dodson Motorsports heavy-duty front upper arms
Dodson Motorsports rear lower arms
SPL Pro suspension rear lower adjustable toe arms
Forged Performance anti-sway bars
FOOTWORK
BBS LM GT-R Limited 20″x9.5 ET40 fronts
BBS LM GT-R Limited 20″x10.5 ET20 rears
Michelin Pilot Super Sports 255/40 285/40
AP Racing 2-pc rotors
APP SR brake pads
GT-R OEM Brembo brakes in candy red
EXTERIOR
2014 GT-R bumpers
Endless front lip
GT-C carbon fibre front bonnet
Carbon fibre side skirts
Carbon fibre rear diffuser
Mine's carbon fibre spoiler
Craft Square side mirrors
Recommended Oil
TOP 1 Synthetic Oil
Additional Infos
Photography by:
Charles J
Mobile: +6287886807762
Email: jhons.charles@gmail.com