Unheard, Uncommon // Audi Q5 on Rotifom
It all started during WWII, when the Allies-faction needed light vehicles capable of crossing rough battlefield terrains with troops, equipment and supply-carrying capabilities. A do-it-all vehicle for mild terrains. They soon came up with these tough, unbreakable-yet-light vehicles we often refer to as the 'Jeeps'. Throughout the war, civilians saw these vehicles in action and grown way too fond of them. As a result, automakers started producing road going versions of these battle vehicles for the streets. A birth to the SUV.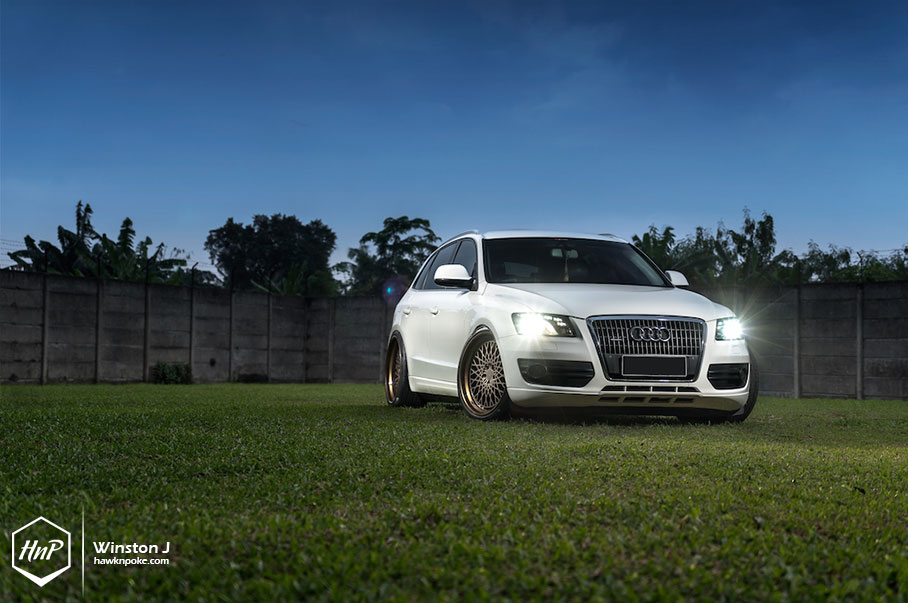 As time goes by, the list of techs infused into luxury SUVs rivalled, and even surpassed, those of regular passenger cars. From outstanding suspension techs to extra-powerful engines, these SUVs have undeniably been transformed from being all-terrainer into sportscar equivalents. Which leads us to this Audi Q5. One of the most sensational out there with its exquisite looks and turbocharged engines.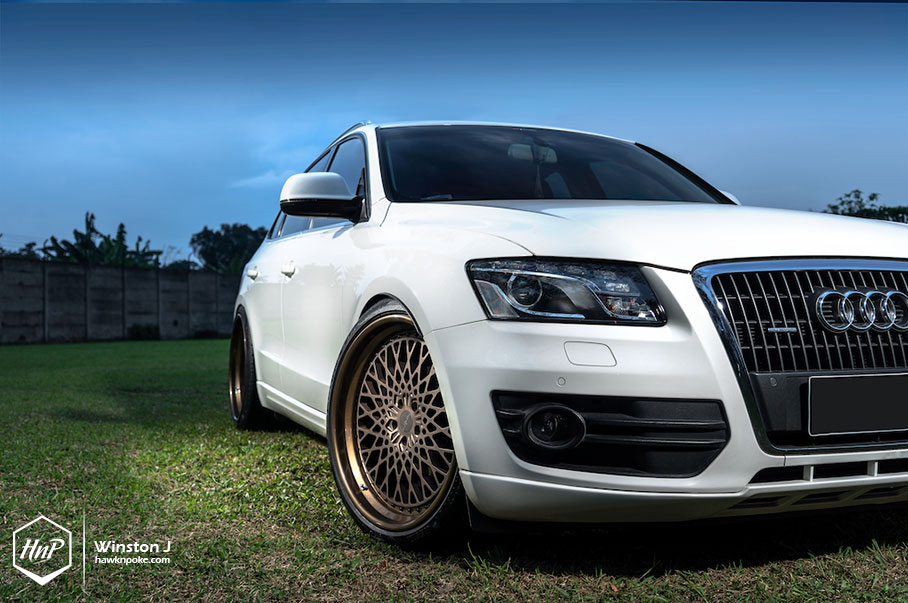 We all know how other SUVs look like most of the time – bulky, imposing, with a ground clearance tall enough for Tom and Jerry to chase each other around. Some are even customised with lift-kits to further improve their off-roading capabilities. Yet today we see a compact SUV taken through the road far-far less travelled. It grabs the asphalts and hugs them tight; a ground breaker that might not appeal to everyone, but so refreshing to look at.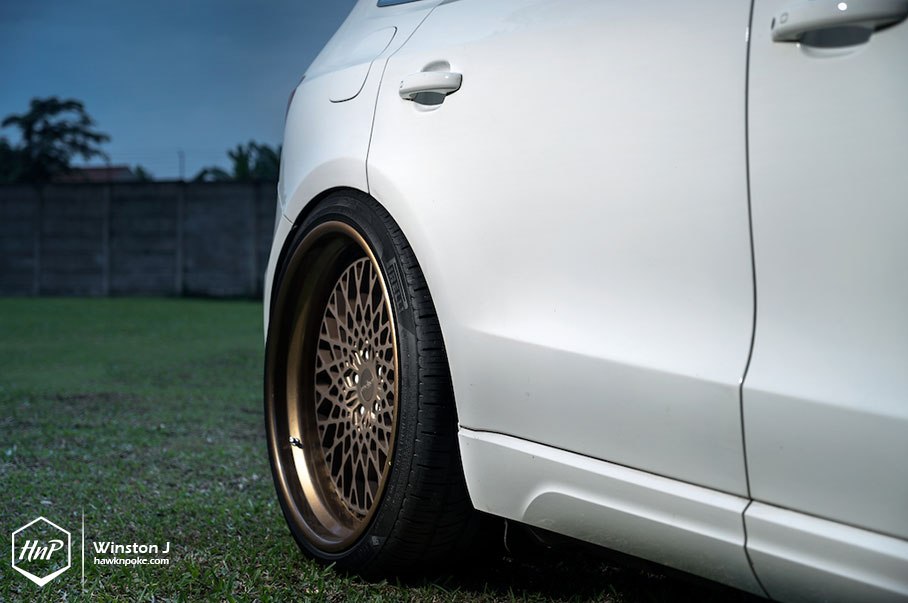 Tired of seeing over-fender kits being done on modified Q5's in Jakarta, the owner decided to simply maximise the wheels widths and minimise the fender gaps for his ride. "Aggressive fitment route," as most people would interpret. Such incredibly low stance has been attained through the help of modified KW Sleeve kit. They've been customised to attain this 78mm-lower-than-stock setup.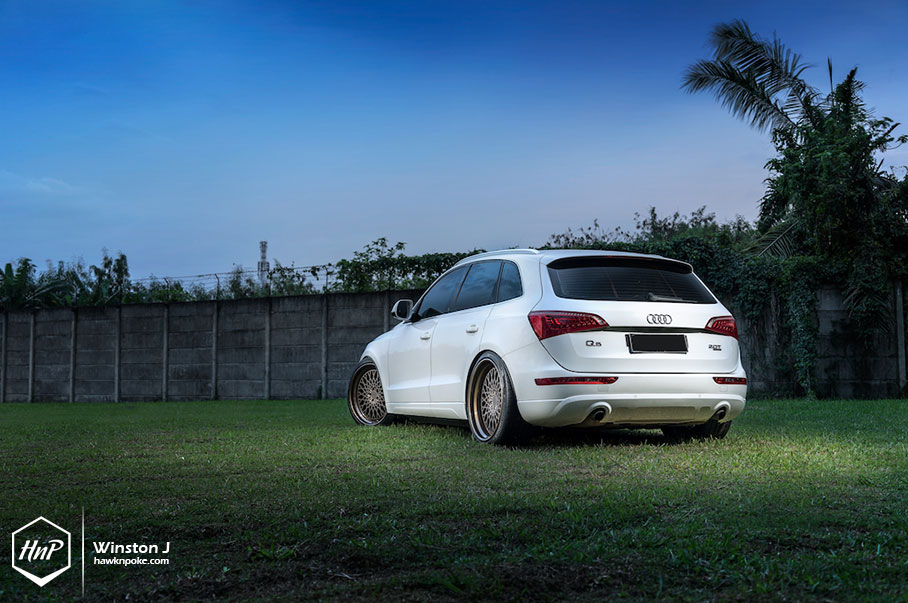 The wheels are top notch too; one of the most reputable in the 'aggressive fitment' and 'VW/Audi' scenes: Rotiform. At 22″x10.5″ fronts and 11″ rears, these aren't the kind of setup you could see everyday. Large diameter meets very wide widths. A combination only attainable through the help of these large fender arches.
With the population of 'stanced' saloons and sport cars at their all-time-high in Jakarta, this 'fitted' Q5 has truly become a unique addition to the scene .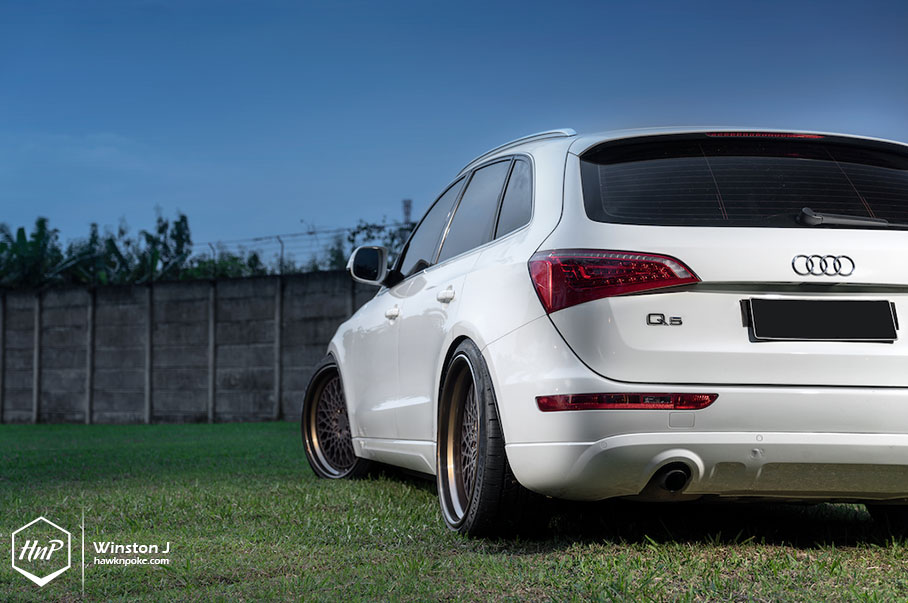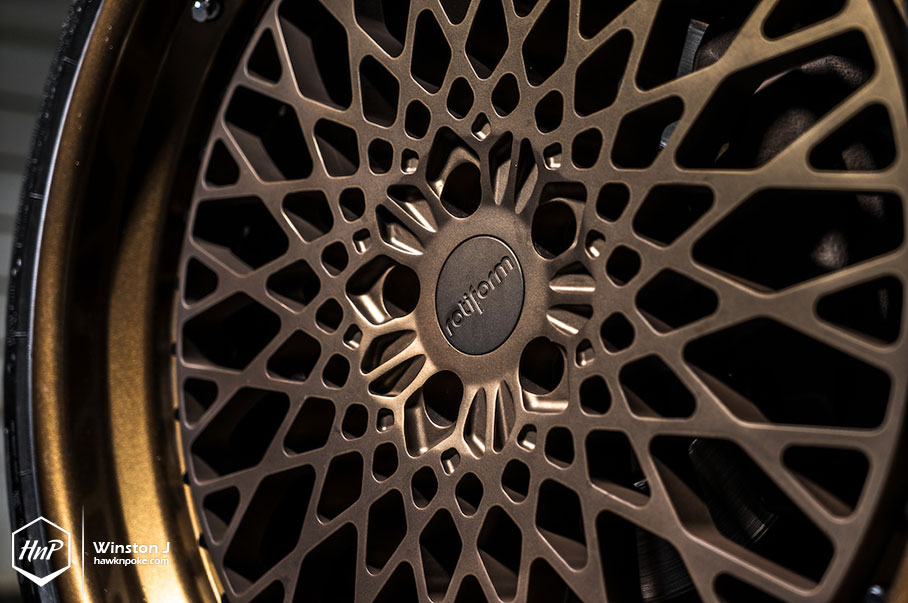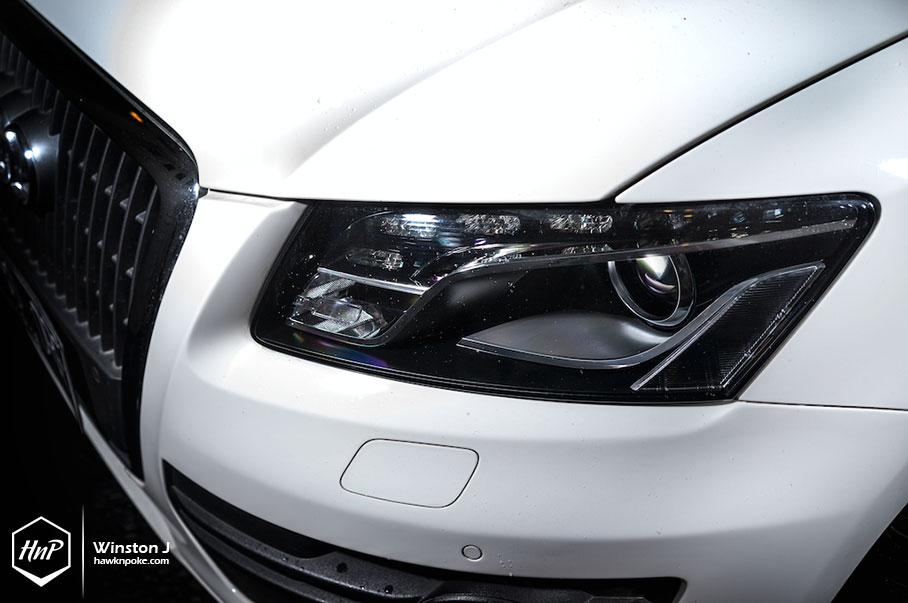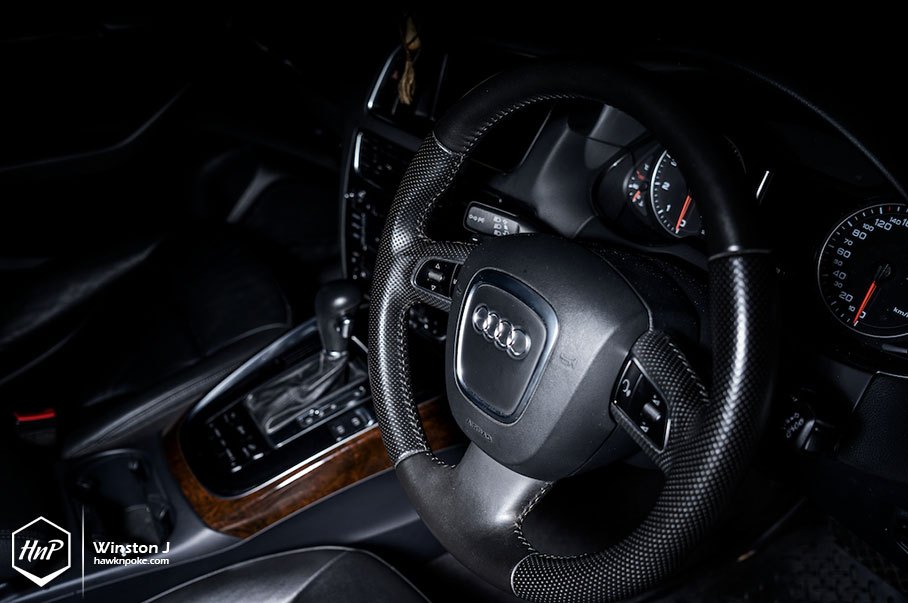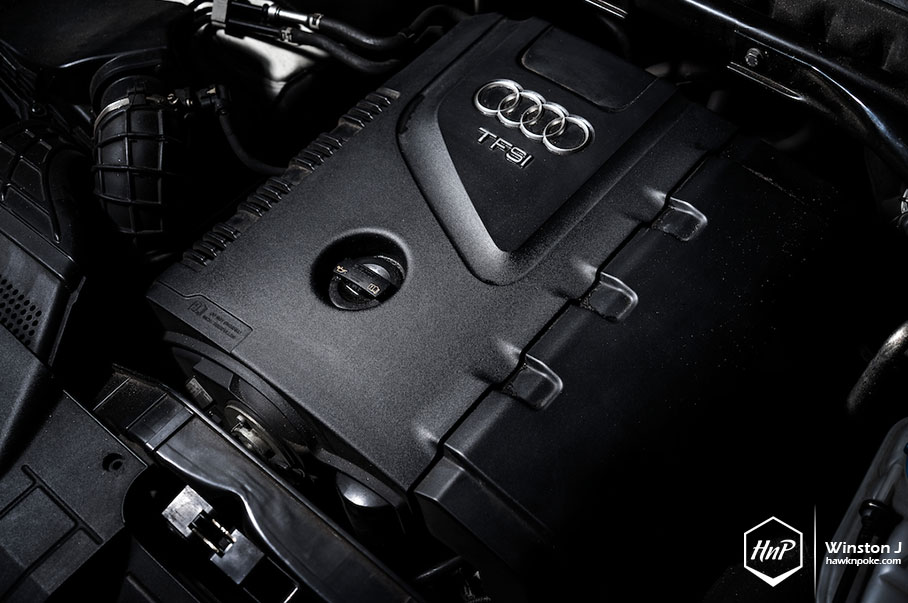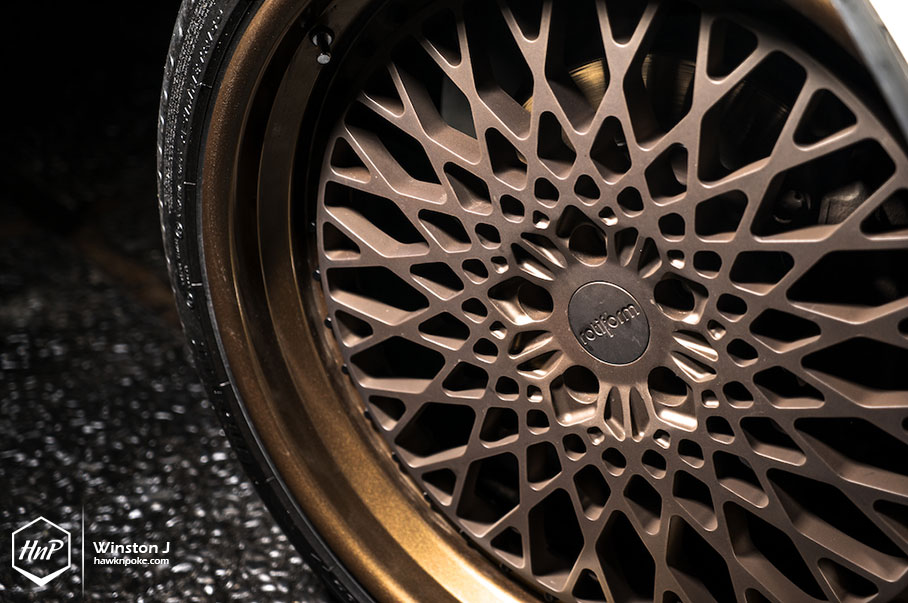 MODIFICATION SPECS
Rotiform LHR 22″x10.5-11 matte bronze center, gloss bronze lips
Pirelli Scorpion Zero Assimetrico 265/35
KW Sleeve kit – customized to obtain 78mm drop
Recommended Oil
TOP 1 Synthetic Oil (Certified by Audi)
Additional Infos
Photography by:
Winston J
Mobile: +6281932092426
Email: winston_jaury@hotmail.com