Edge of Paradise // BMW M4 on ADV.1
Pushing the limits of possibilities. The first production automobile was invented by Karl Benz in 1886. It has three wheels, a single-speed transmission and a horsepower figure of two-third. Yes, you could race a horse alongside your 2⁄3HP 'car' and the horse would've won. But let's take a look at what we've been living with these days. Take the case of Underground Racing; last I heard, they've built a 2000HP Lamborghini Gallardo. That's a lot of horses for such a small vehicle, an outstanding showcase to what mankind has achieved over the centuries.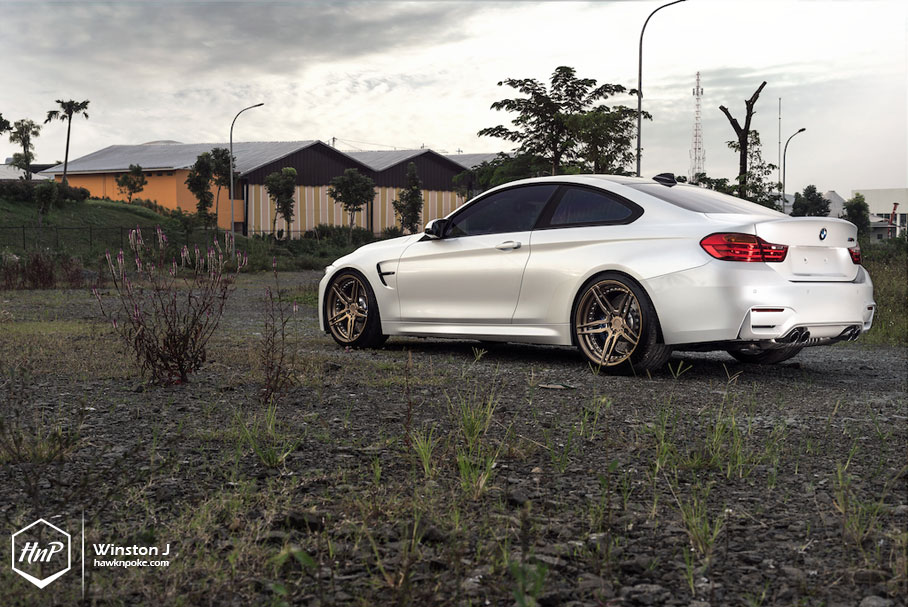 BMW has also been no-less than outstanding with their prided history of innovative automobiles. Ever since the company was founded in 1929, it has churned out some pretty memorable creations for the world to admire. Yet what's been keeping most enthusiasts excited are none other than its M-division creations. Back in 1978, the first M-division production car was unleashed, the M1, which gave birth to the current lineup of Motorsports-centric models you see.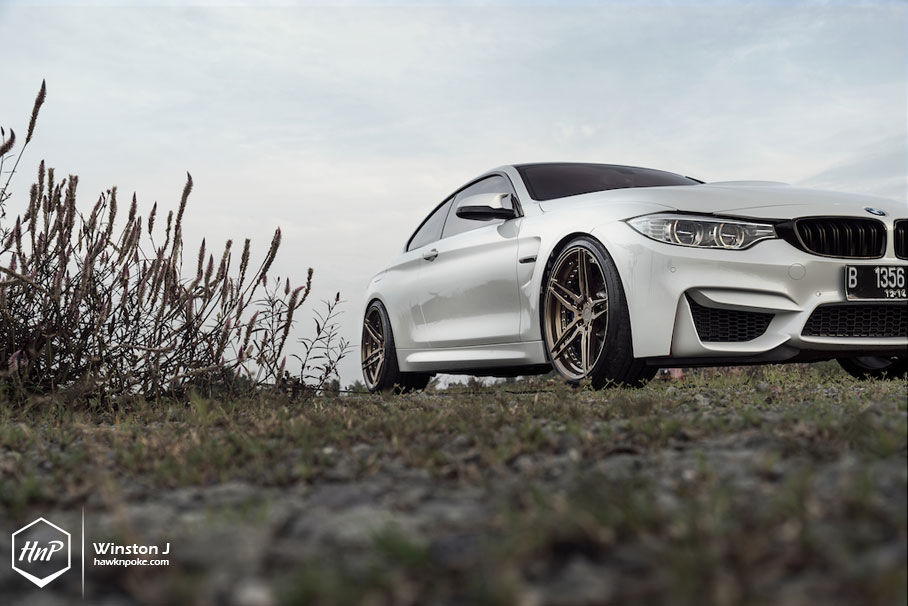 Taking the no-compromise approach. Throughout the M-division's journey, they've scouted for always-best-in-class solutions for every M production vehicles. They've tuned various kinds of engines fitted in their 'production race cars', from 4-cylinder (E30 M3) to 12-cylinder engines (E31 M8). Within which, their V8 (E92 M3) and V10 (E60 M5) engines were the most praised by modern enthusiasts. In this latest creation, however, they've yet again introduced a genius solution in building the perfect sportscar: a twin-turbo 6-cyl engine so powerful it puts the more expensive baseline 911 to shame.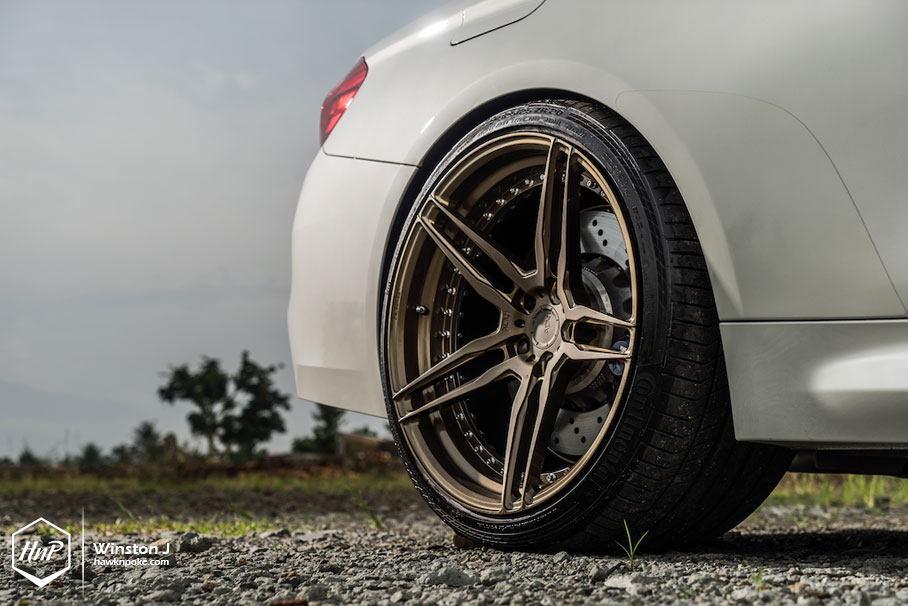 Less cylinder, less fun? In terms of raw engine noises, I'd have to agree the V8 E92 has always been difficult to beat. However, this latest and smartly-designed 6-cyl twin-turbo exceeds the V8 in every other sector. It's faster, lighter, and much more efficient too. It's so large of a leap that some journalists dubbed it as BMW's secret weapon prior to its release.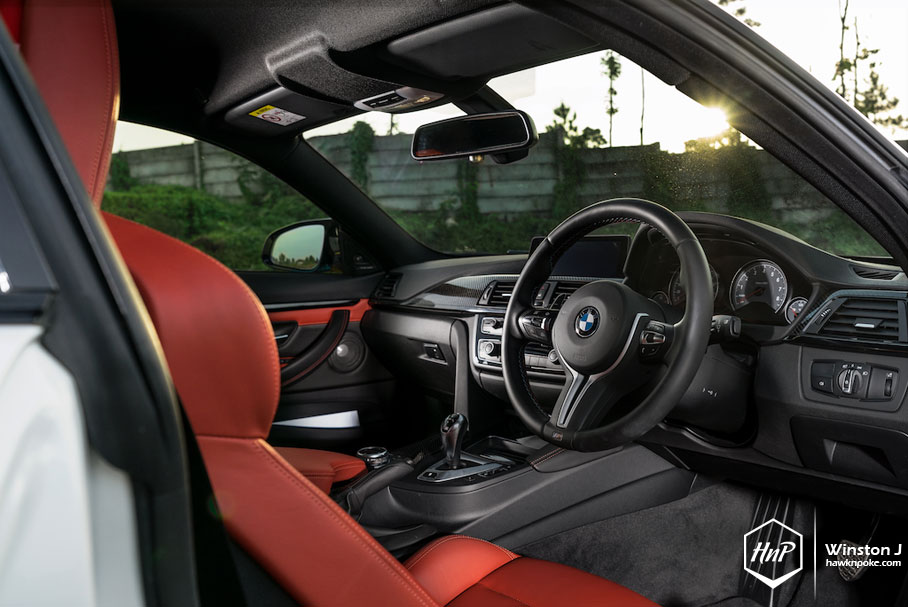 Hearing twin-turbo system, you'd perhaps immediately thought about turbo lags. Nope. This isn't as simple as it looks. It's never about fitting a turbo into an otherwise N/A engine. It's a unity, a singular piece of machinery engineered to be extraordinary. Purposely designed for worthy M machines. Think of it as an E92 M3 replacing two of its cylinders with two turbochargers.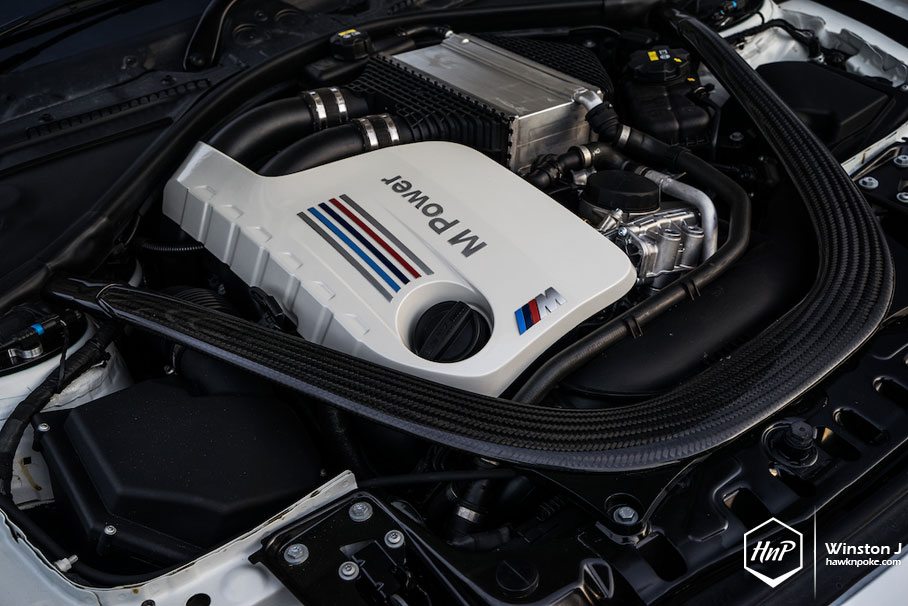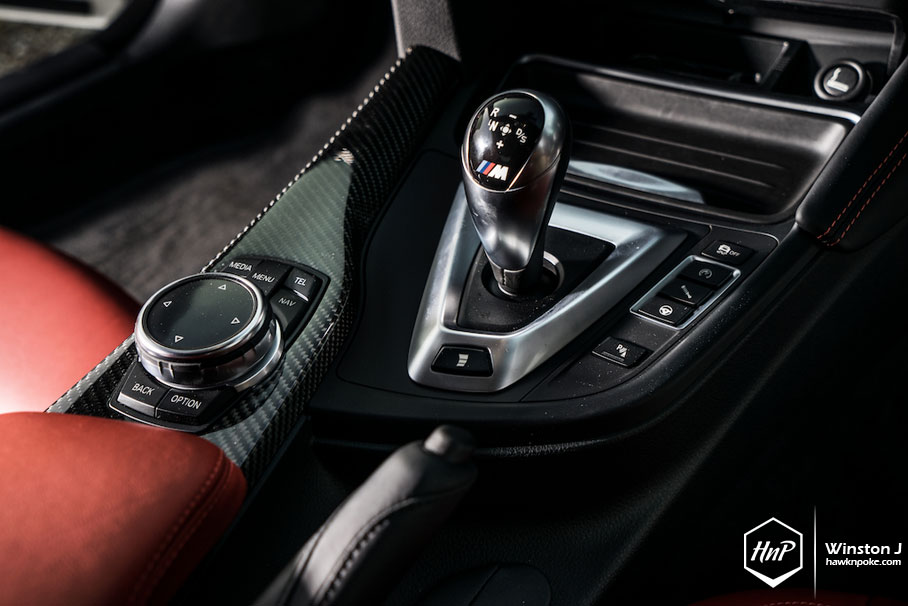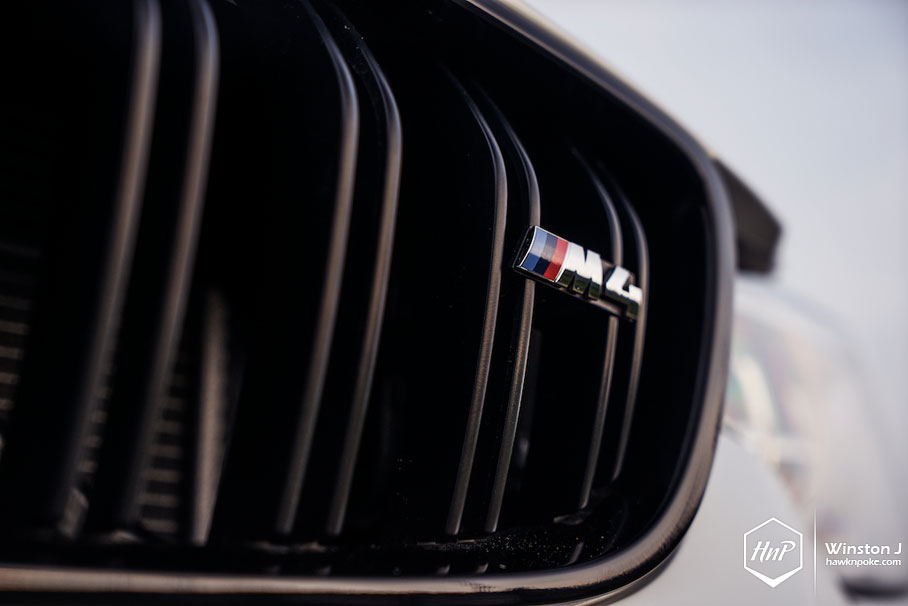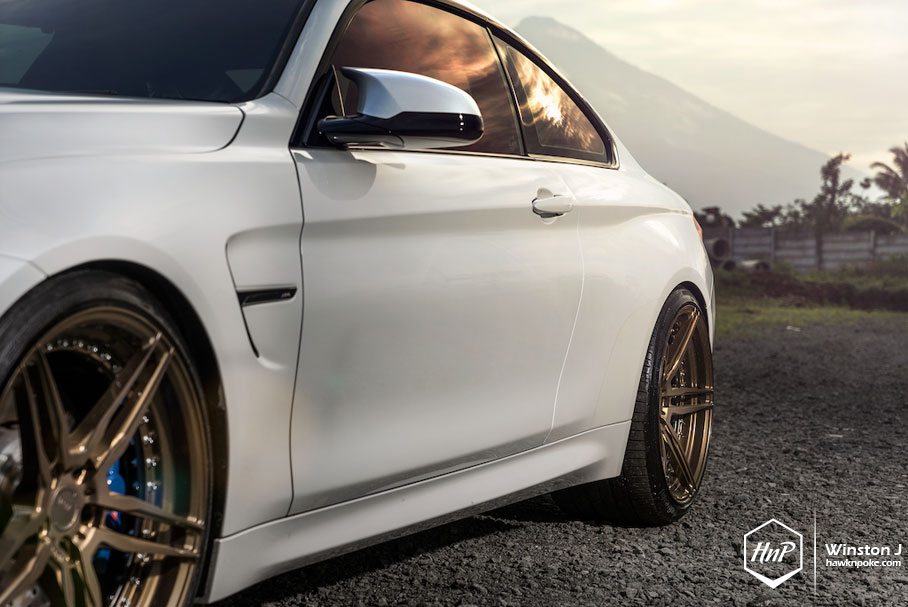 Just like the M4, today's owner likes to push things outside of the ordinary. Propelling to the edge of possibilities. That's why for his ride's footworks setup he has also chosen this world's widest ever done on an M4. With 20″x10.5 and 20″x12.5 bronze ADV.1 wheels currently fitted without any rubbing issues, it's another world-class automotive build coming from our beloved country.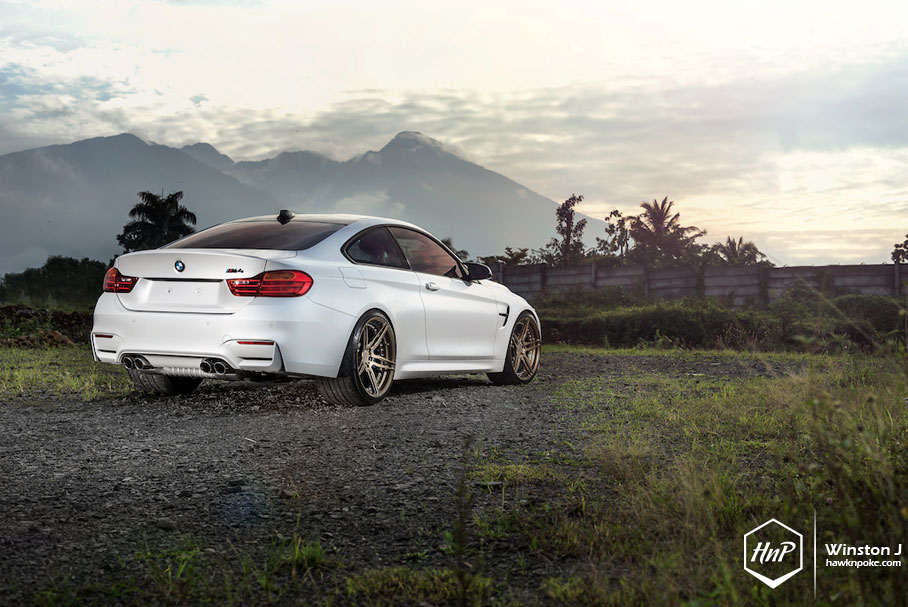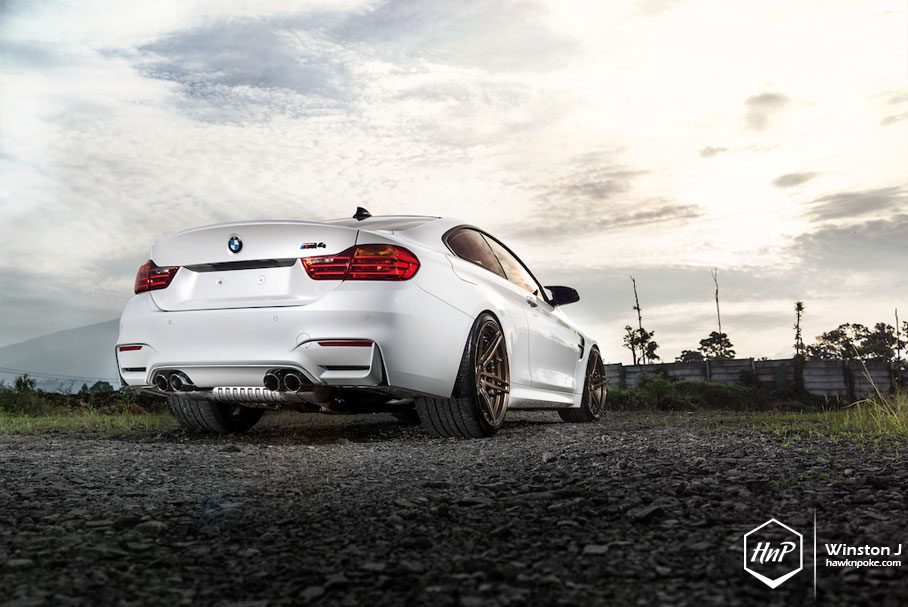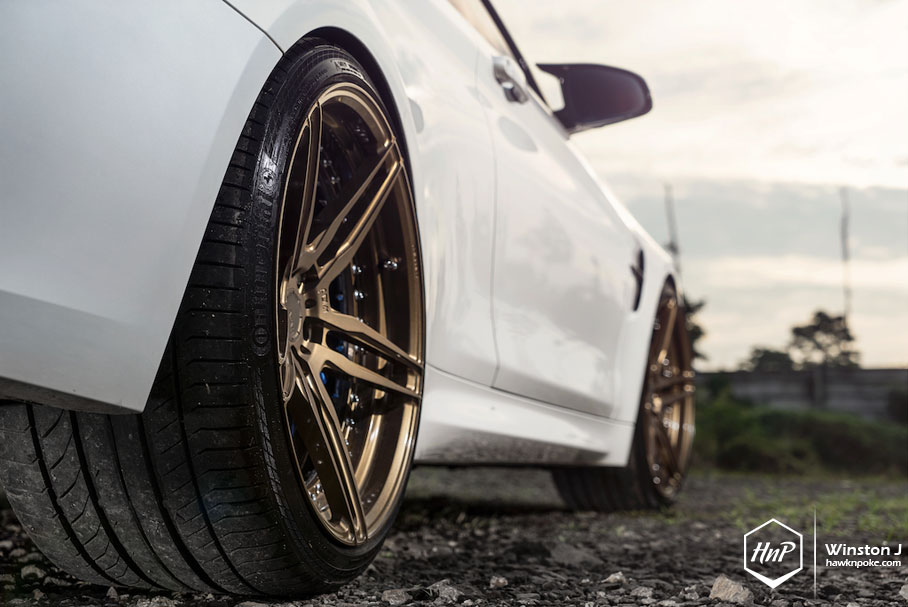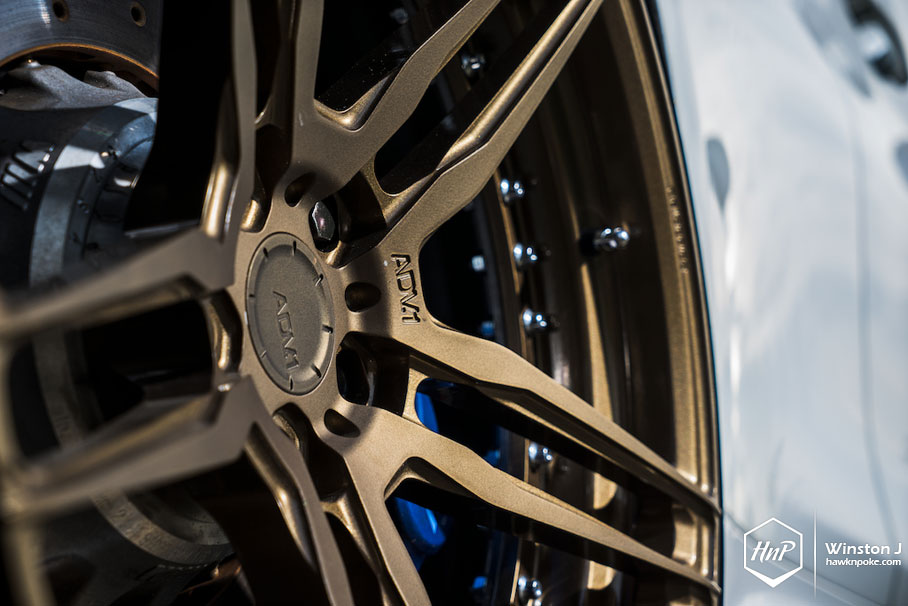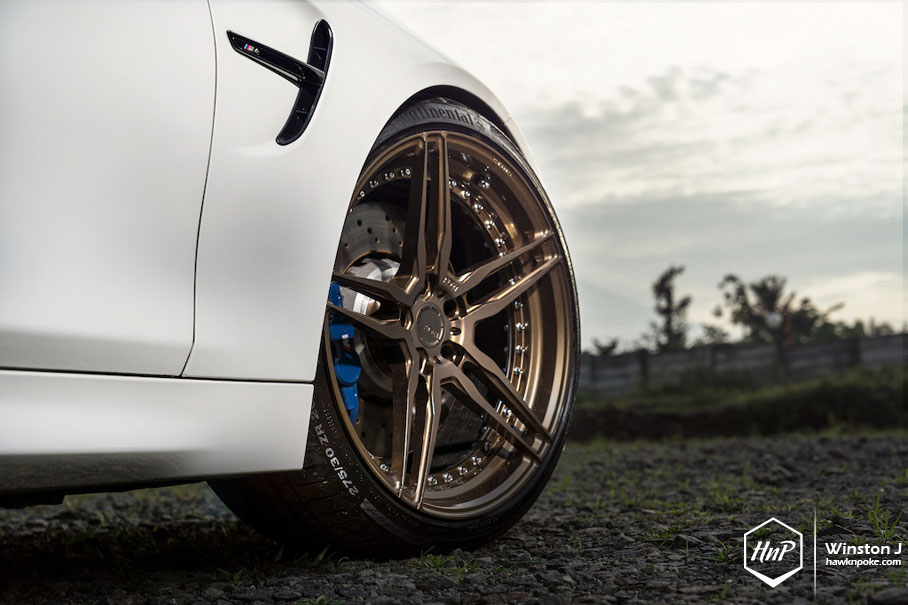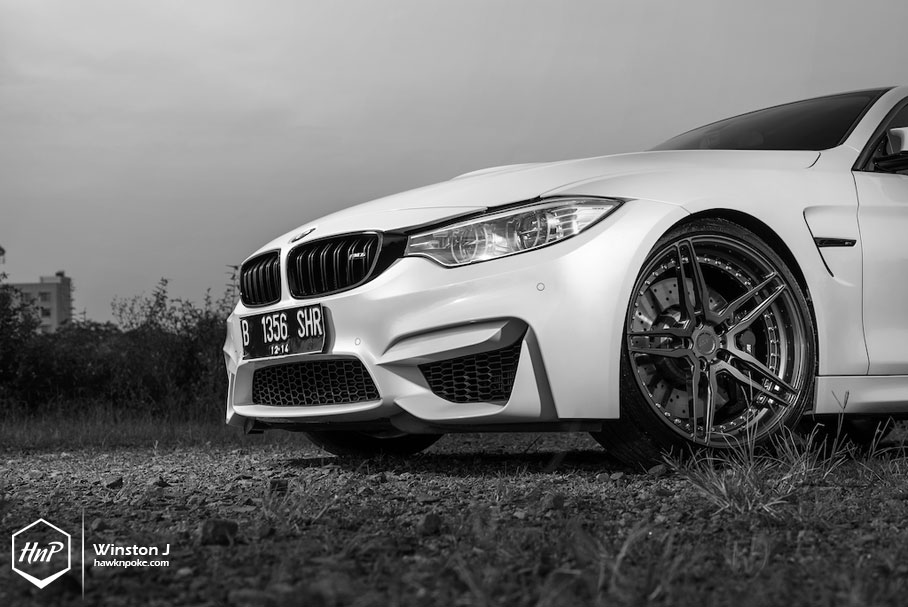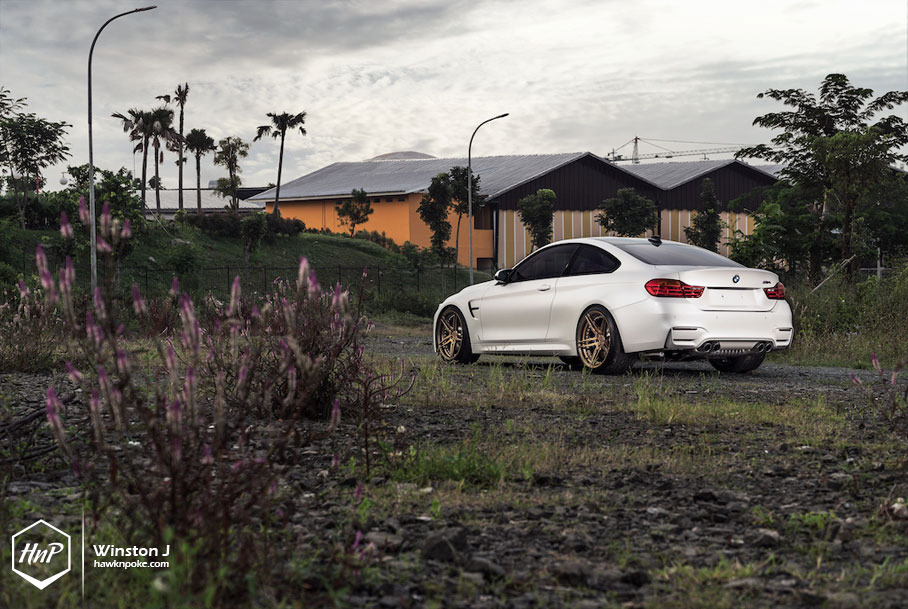 ADV05MV2CS Matte bronze face with gloss bronze lips 20″
Continental CSC5P 275/30 325/25
H&R Supersport Spring
Meisterschaft downpipe
Recommended Oil
TOP 1 Synthetic Oil (Certified by BMW)
[/one_third]
Additional Infos
Photography by:
Winston J
Mobile: +6281932092426
Email: winston_jaury@hotmail.com