LEVEL one JAPAN // Night Photoshoot
I'm pretty sure you've seen one of the crews' cars in Instagram or StanceNation before. Easily identified by the LEVEL one windshield stickers, the crew has become famous for their head-turning aggressive fitment builds. Consisting of mostly S2000s, but also involving other makes such as Honda, Lexus, Nissan, Acura and BMW. So astonishing, yet aren't even actively recruiting new members. What's the story here?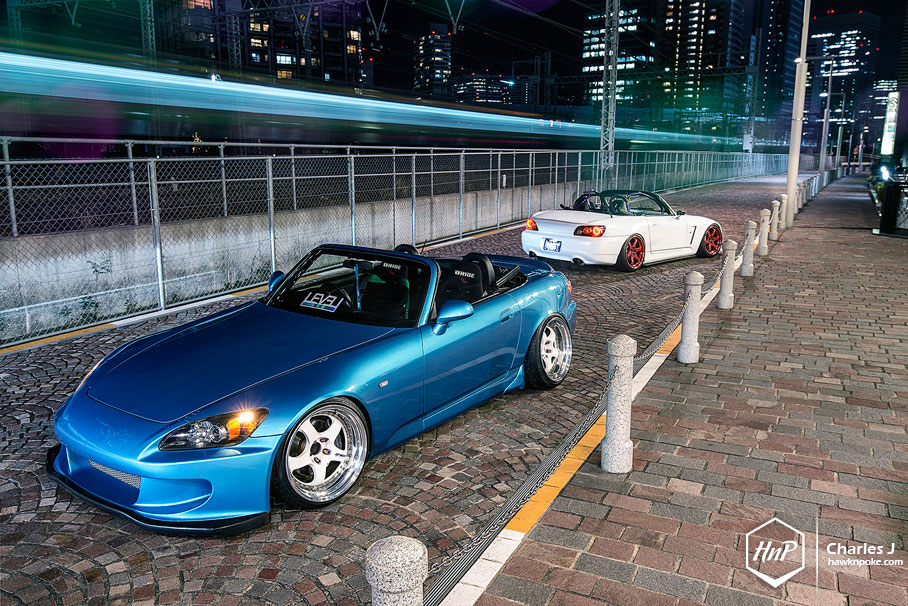 As I've mentioned before in my previous Japan posts, we (HnP crew) were actively seeking out Japan's outrageous cars to shoot while we were in in town. One of us, Charles, immediately remembered about the famous LEVEL one JAPAN group and soon-after tried contacting one of its members. Couple of days later, here we are shooting past 9PM, near-0-Celcius weather, with several of the crew's stunning cars.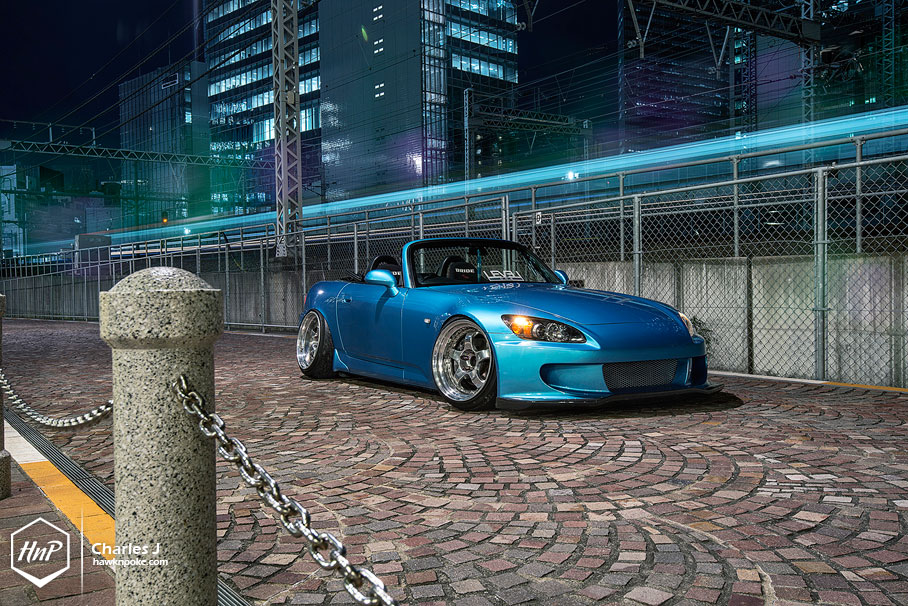 LEVEL one is one of the few car crews that has managed to gather quality 'fitted' cars across continents. First established in Canada in 2009, the crew decided to spread its reach to Japan in 2012. When it was first gathered, all of the Japan crews were driving S2000s; most of which, as you might've guessed, were street-sweeping static-low and thoroughly modded.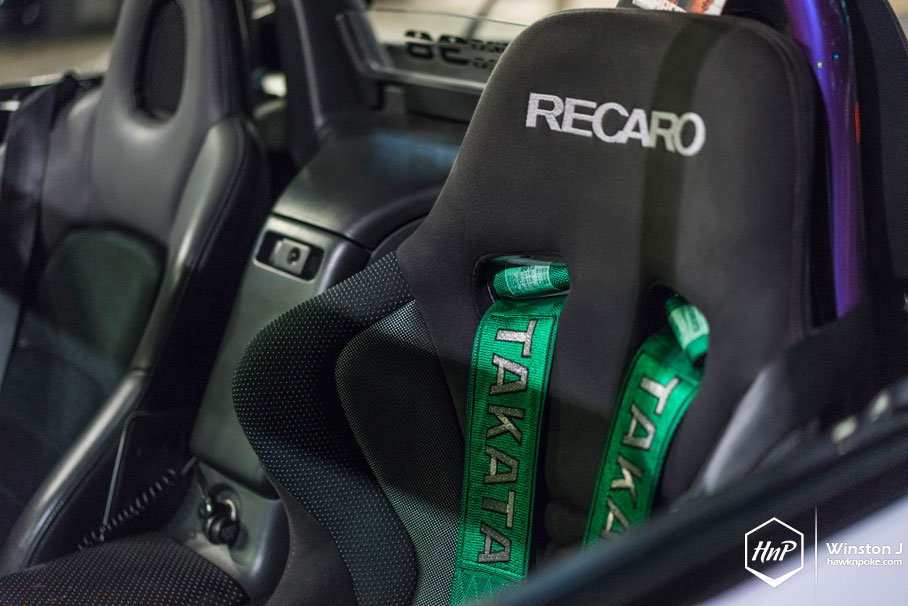 All about friendship. The crew was started rather casually as a group of enthusiasts sharing the same passion for cars. There're no formal rules to follow, and they aren't even actively seeking out new members to enlarge the group. Along the way they've met plenty of random people asking whether their windshield stickers are for sale and whether or not they can join the crew. Obviously, most of the time the answer was "no".
So how did they manage to assemble such awesome builds together?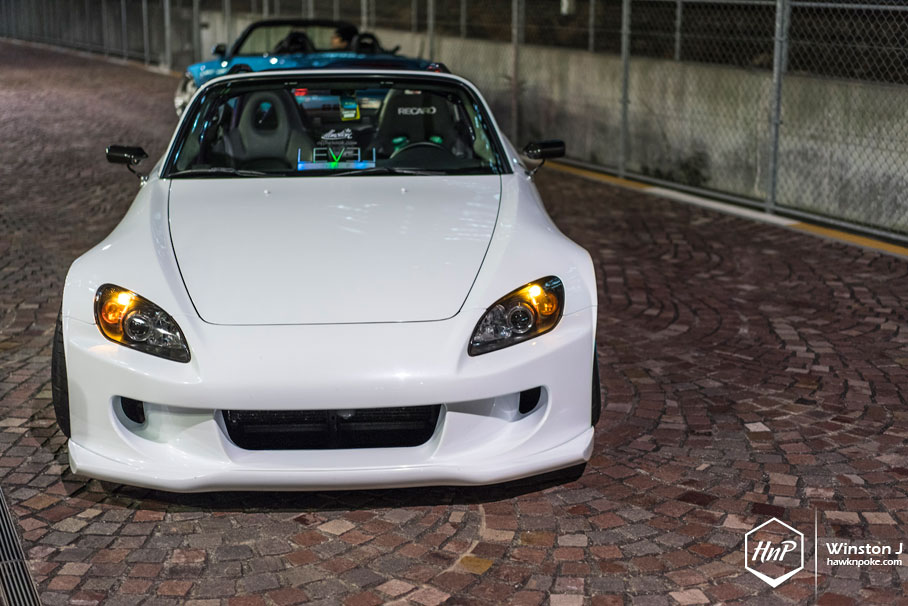 Through personal friends. From the initial eight crew members (all S2000s), they've now invited several other friends to join. All these are now official LEVEL one JAPAN members actively participating in regular meets, drinks and parties. A 'just good' number, as they put it, for this LEVEL one JAPAN chapter. No more additional crew member necessary for the time being.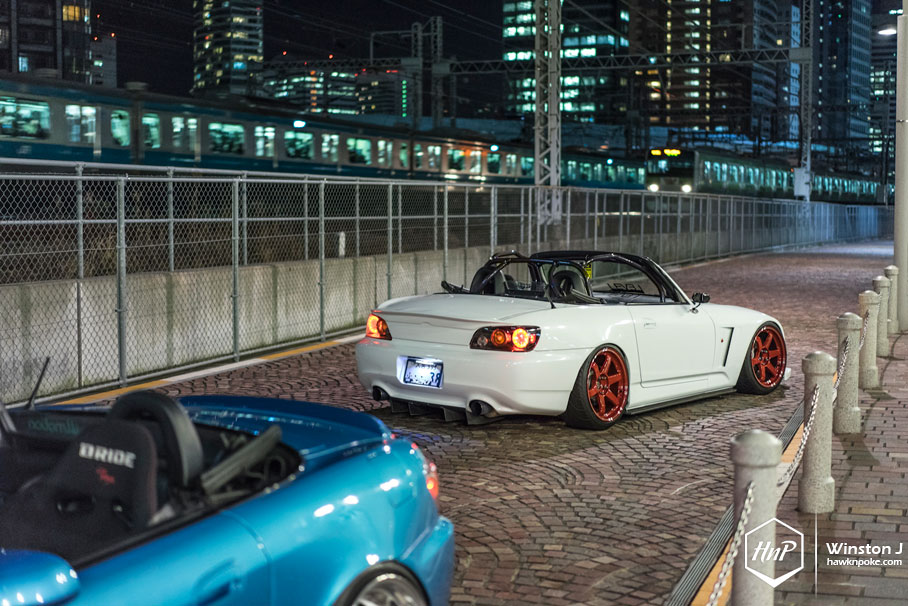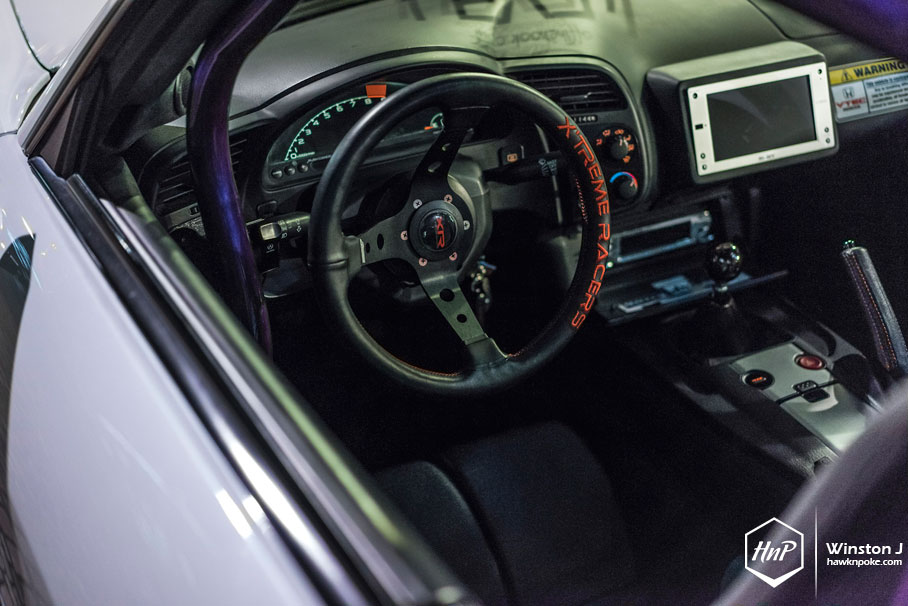 Quality and eccentricity matters. As you might've observed, or confused, from the above S2000 pictures, they like to stir things up a bit in their builds. Such as Kohei's white S2000; yes, it's a left-hand-drive. A USDM-version of a Japanese car driven on a right-hand-drive country. How peculiar! Further equipped with mismatched TE37 Teal and Red in colors, his S2000 is definitely one of the most unique amongst others in the continent.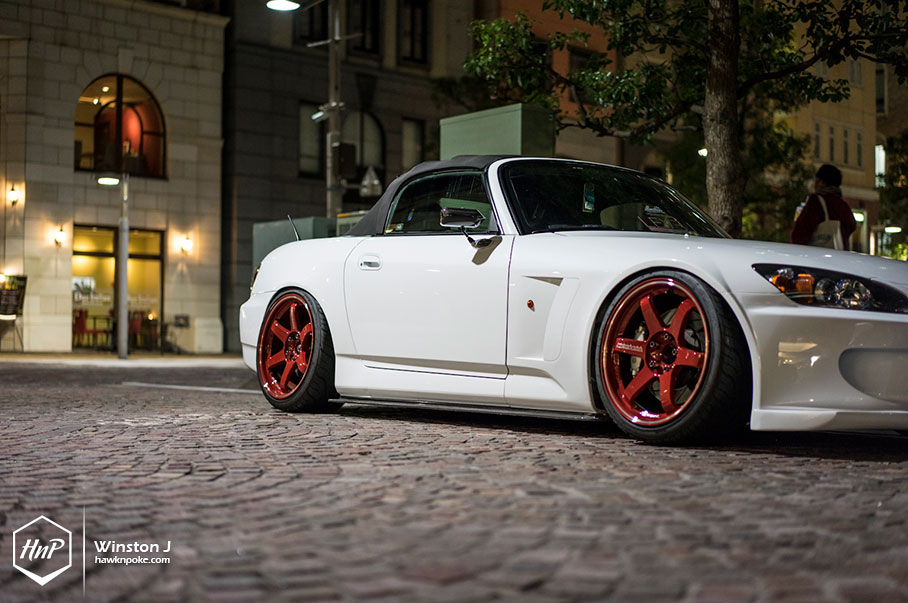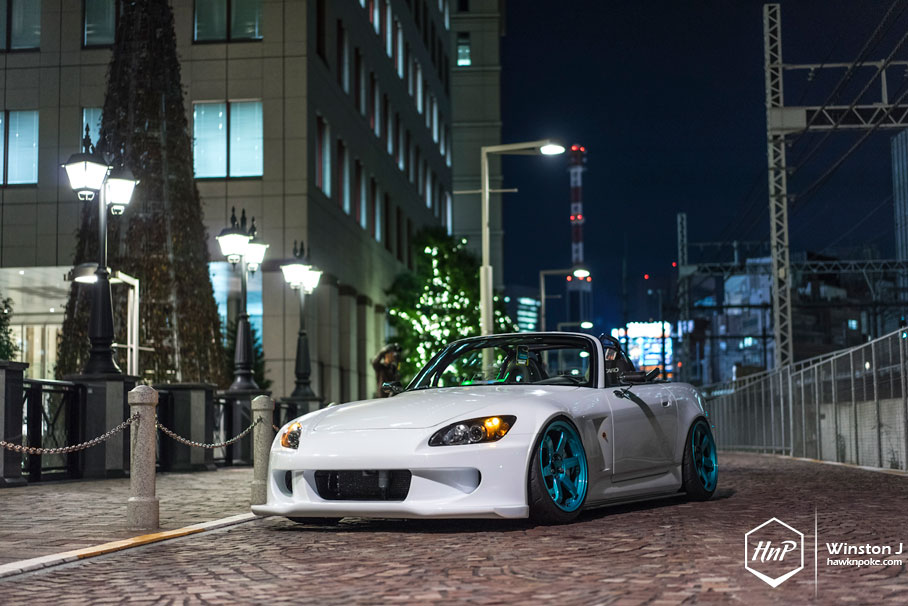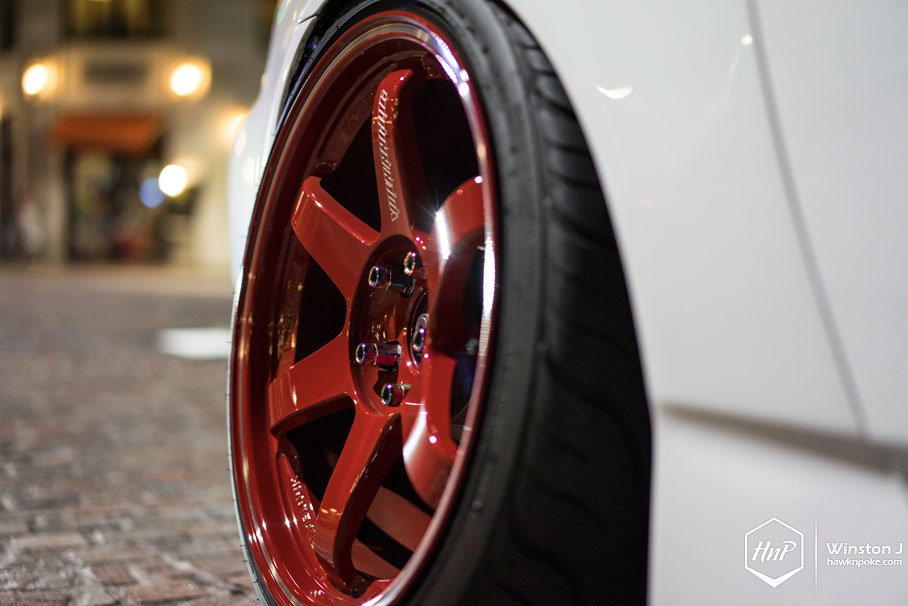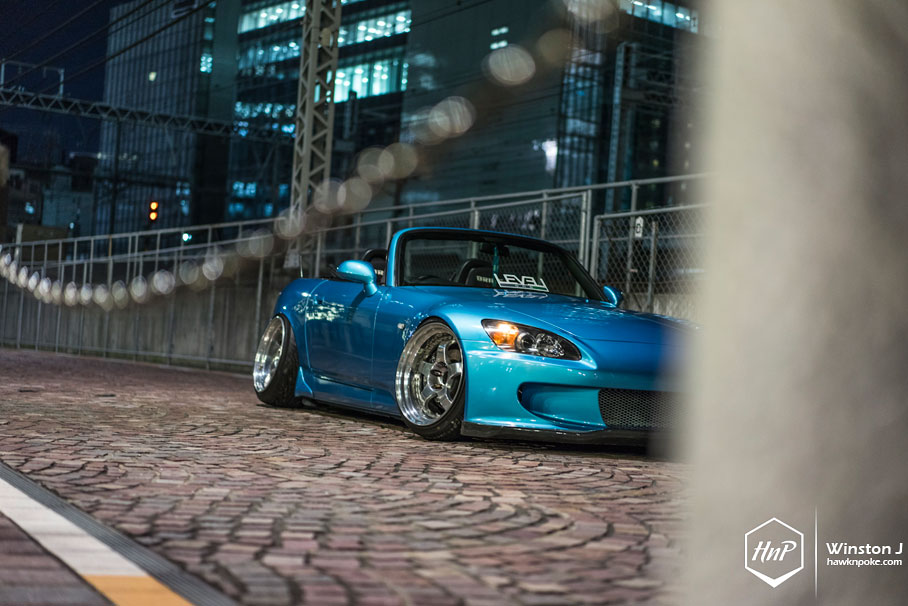 Then there's Hiroki's S2000, which has been featured at StanceNation wearing its previous setup. Also wearing mismatch-colored wheels combo, his S2000 has been famous for its outstanding paintjob and aggressively cambered rear wheels fitment.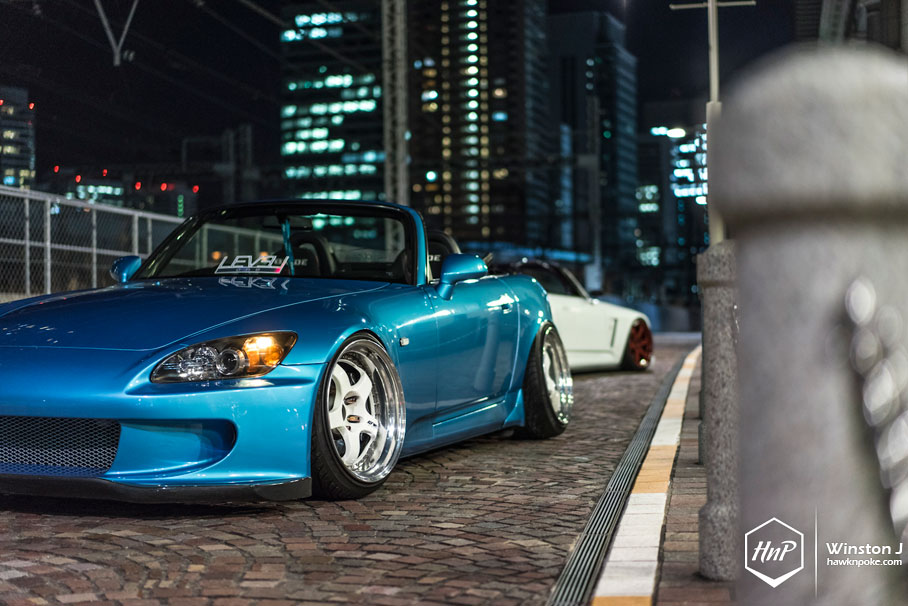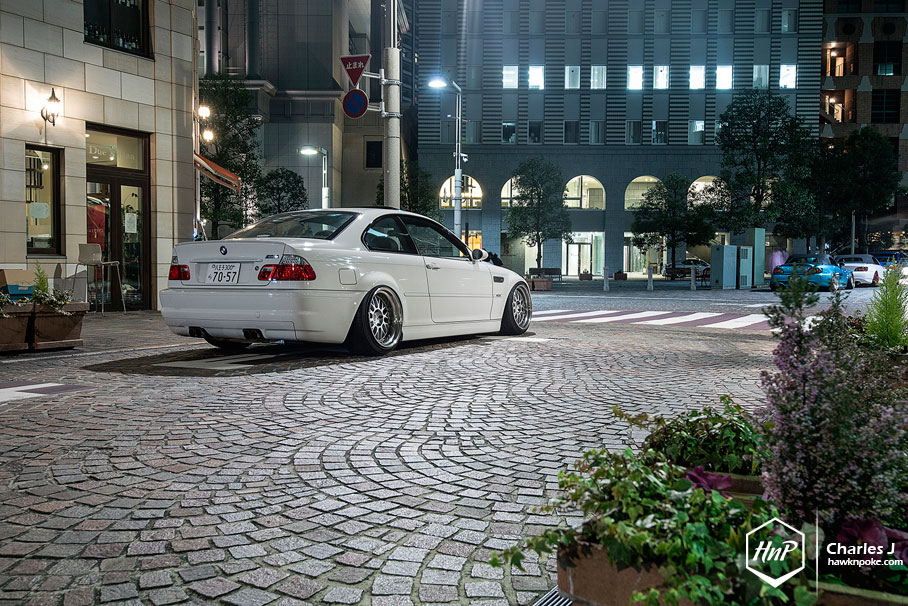 Moving on from the S2000 pair, we have this immaculately maintained M3 owned by Shunsuke. A former S2000 owner, Shunsuke was lured by the BMW's appeal around late December 2013. Soon he traded in his S2000, and took this E46 M3 for a road-hugging journey he's always been planning for. An aggressively-sized set of Work Brombacher wheels currently reside underneath these M3 fat fenders.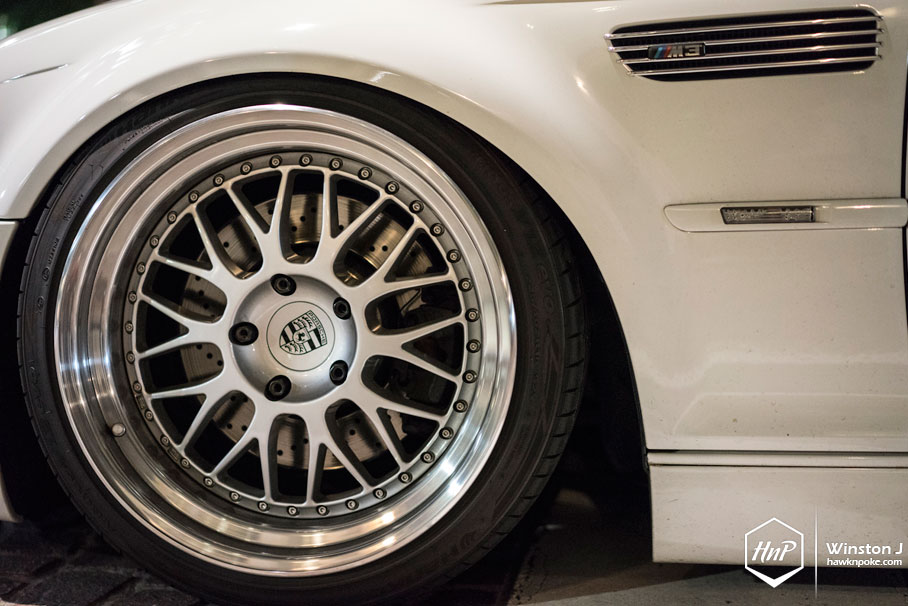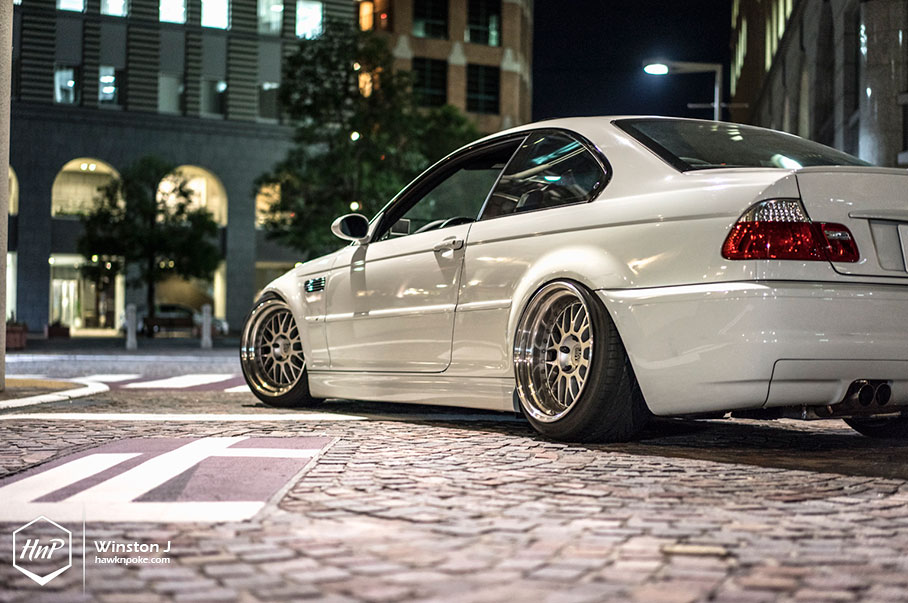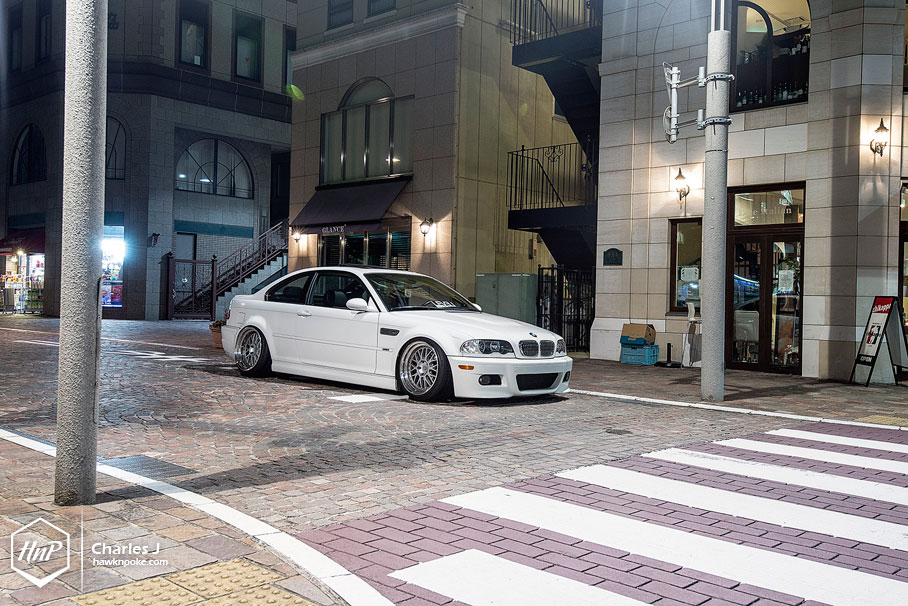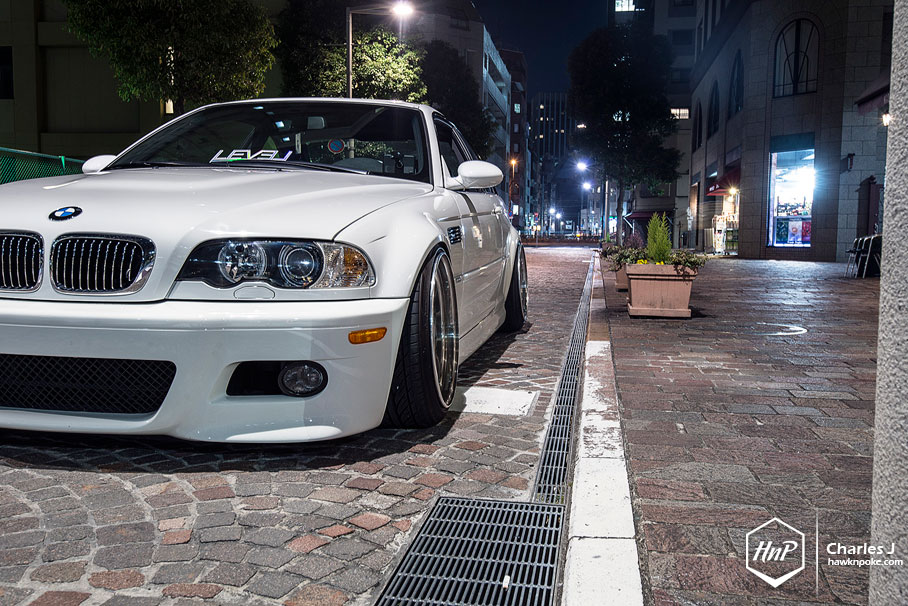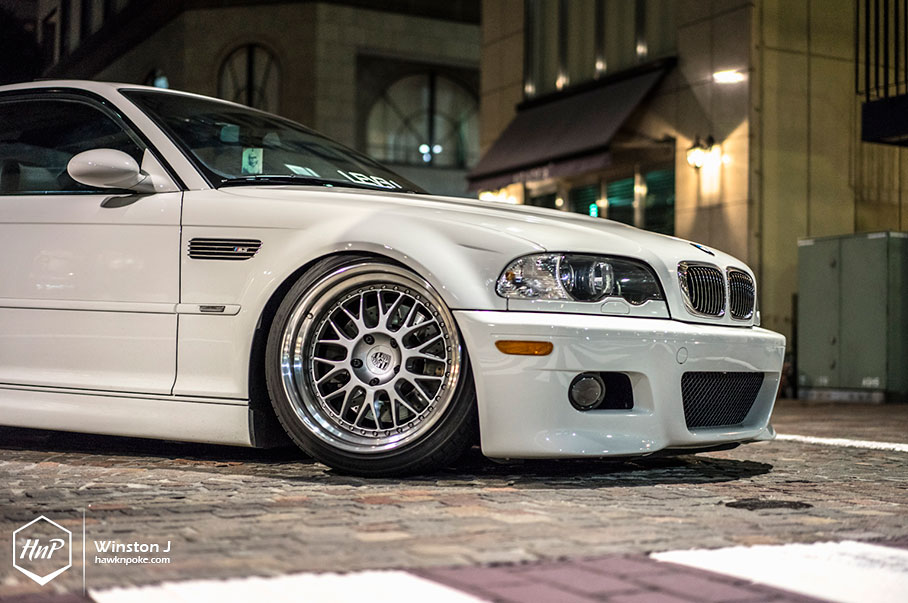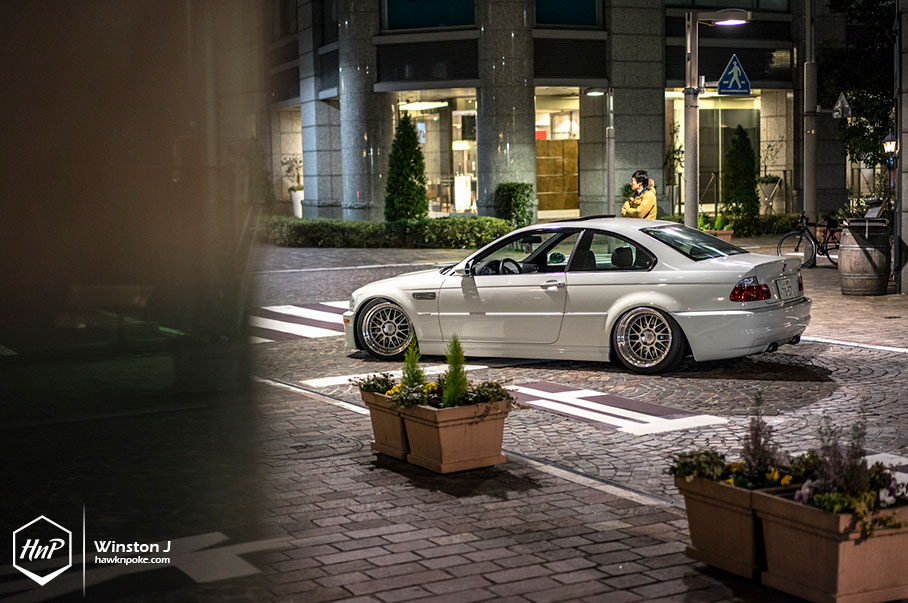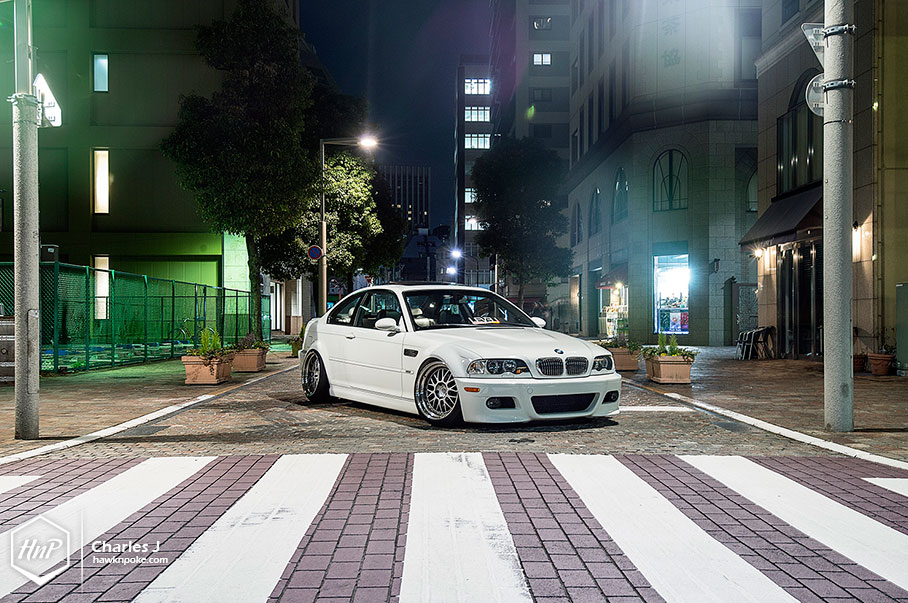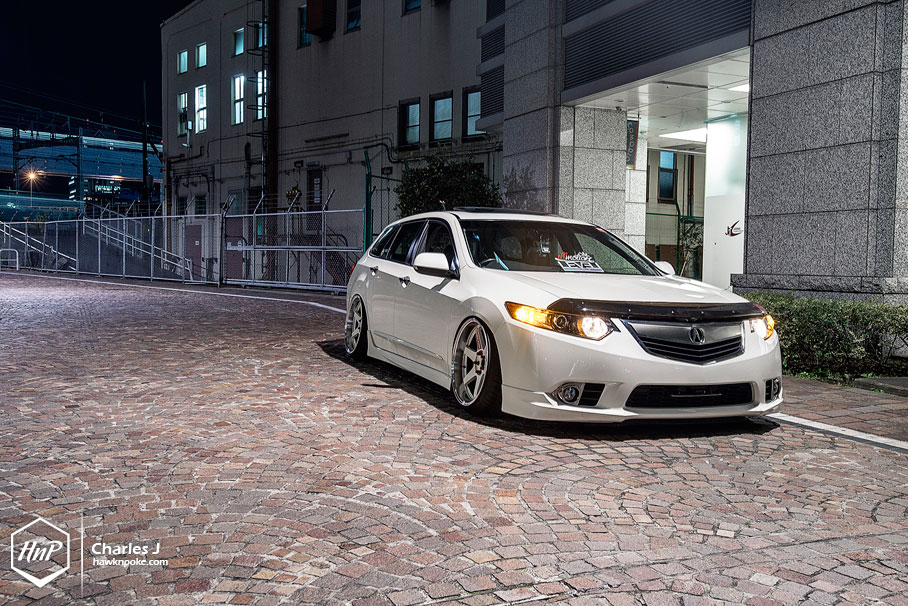 All of the crew's wheel fitments are always on-point. Another flawless setup can be found in this Acura TSX Sport Wagon owned by Norifumi. Birthed as a Honda Accord Wagon off the factory floor, Norifumi took a daring approach by upgrading most of the car's major sectors, transforming it into the TSX you see today. Another USDM modification style right on the land of Japan.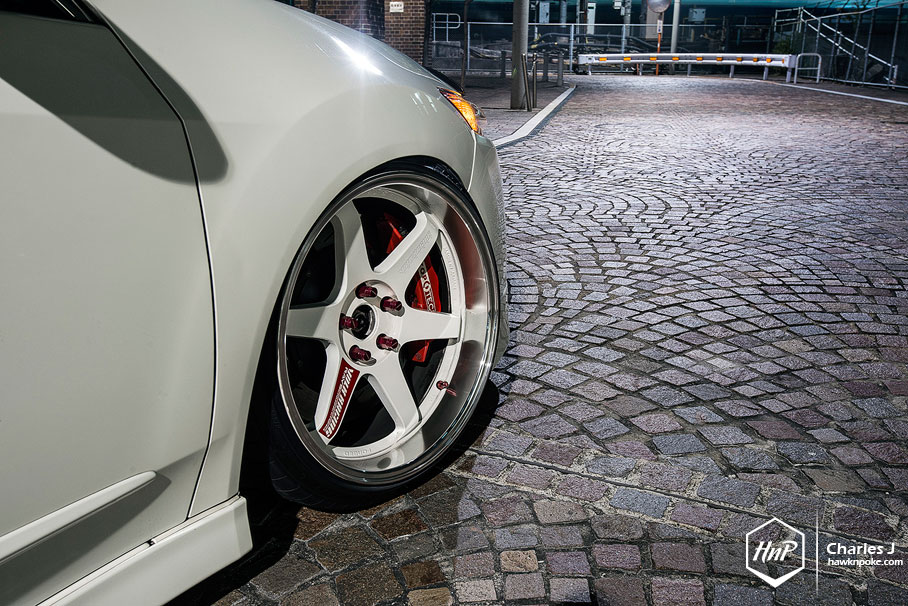 His TE37 setup is another fresh-look in the scene. I believe these are the Tokyo Time Attack edition, apparent from the alluring polished-lips design. A setup that I personally haven't seen too often before.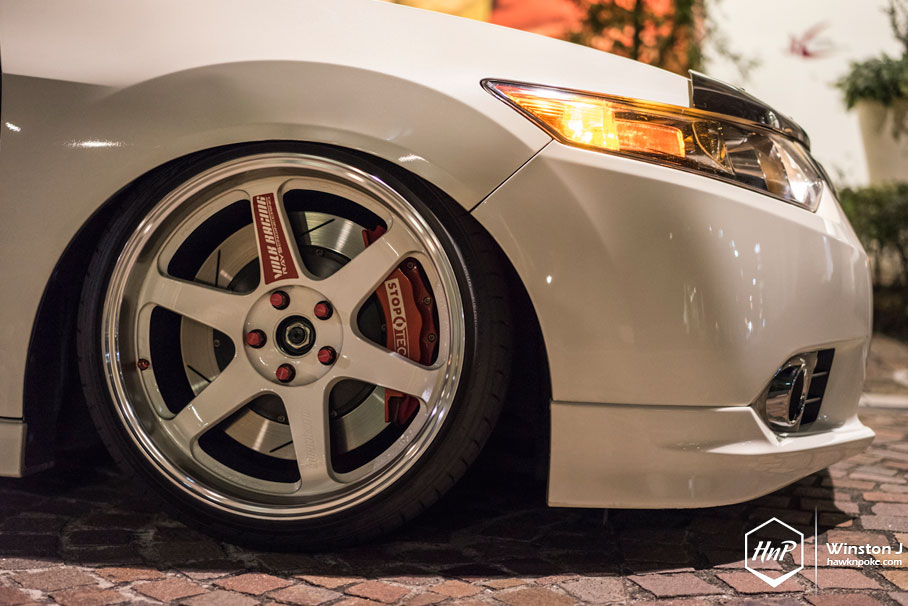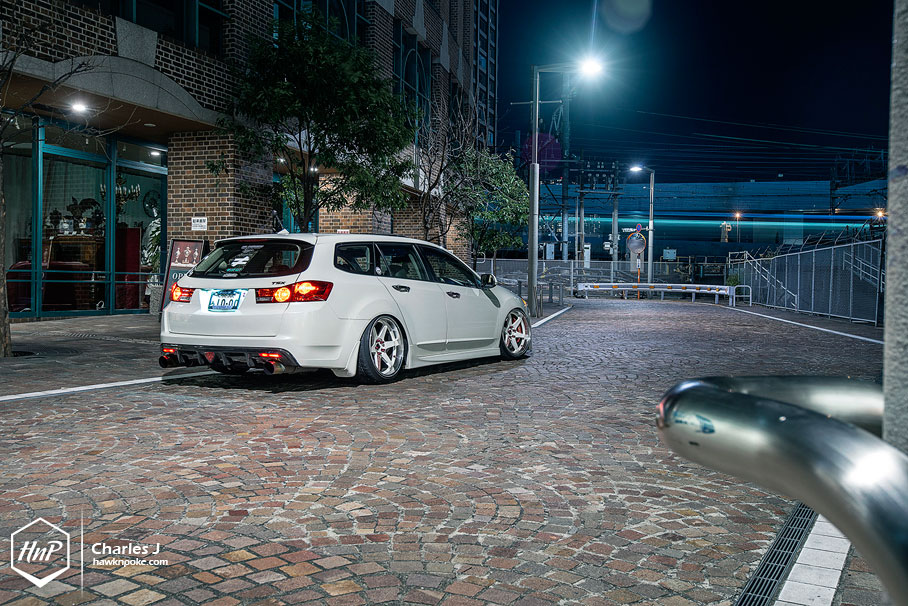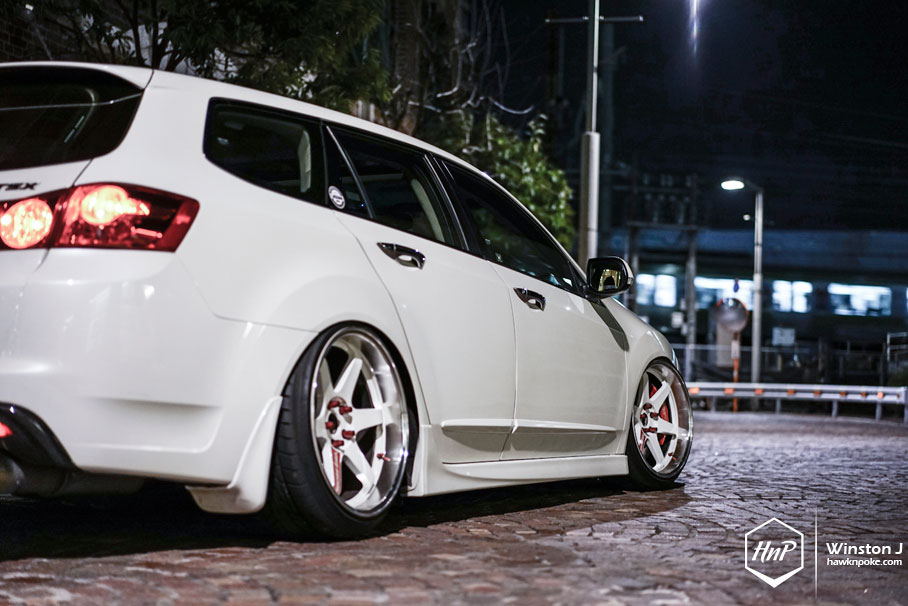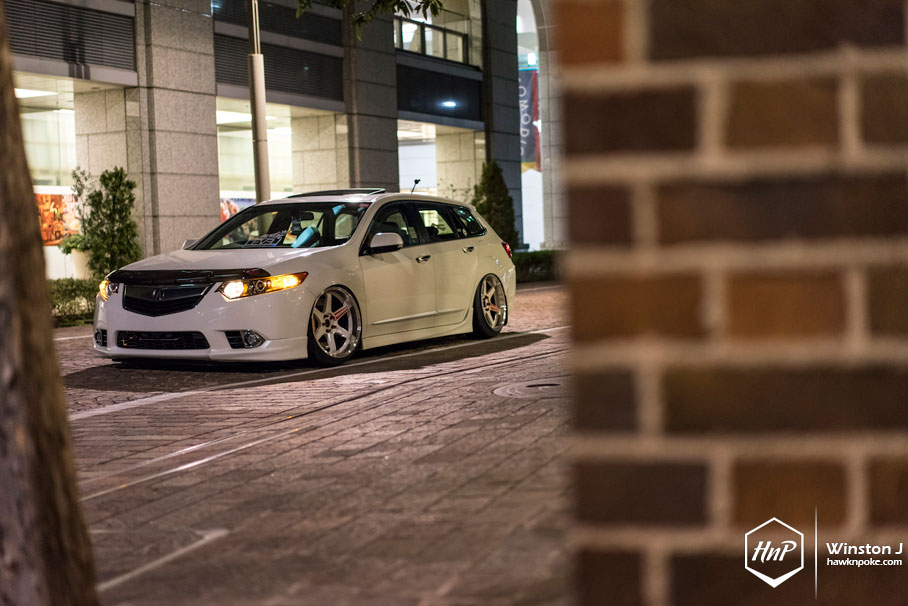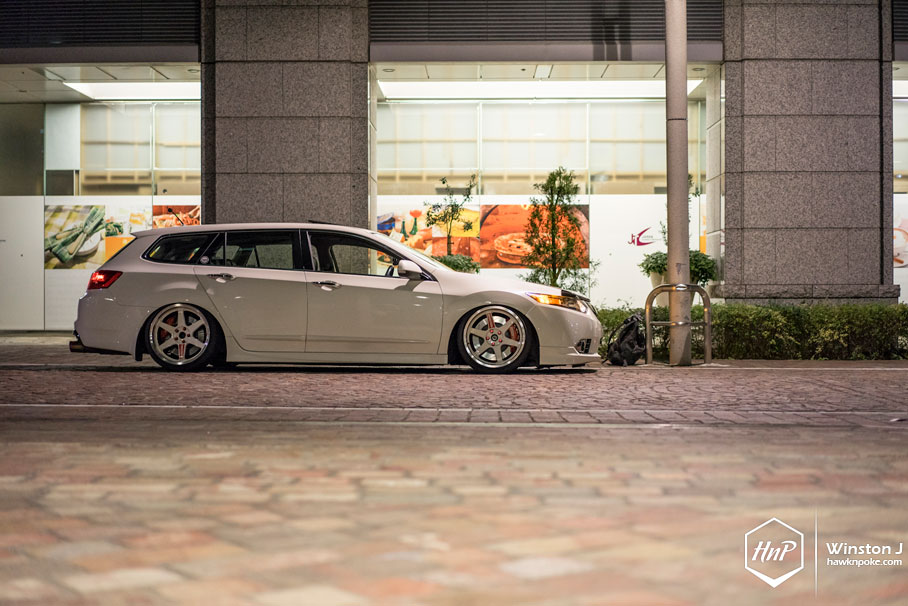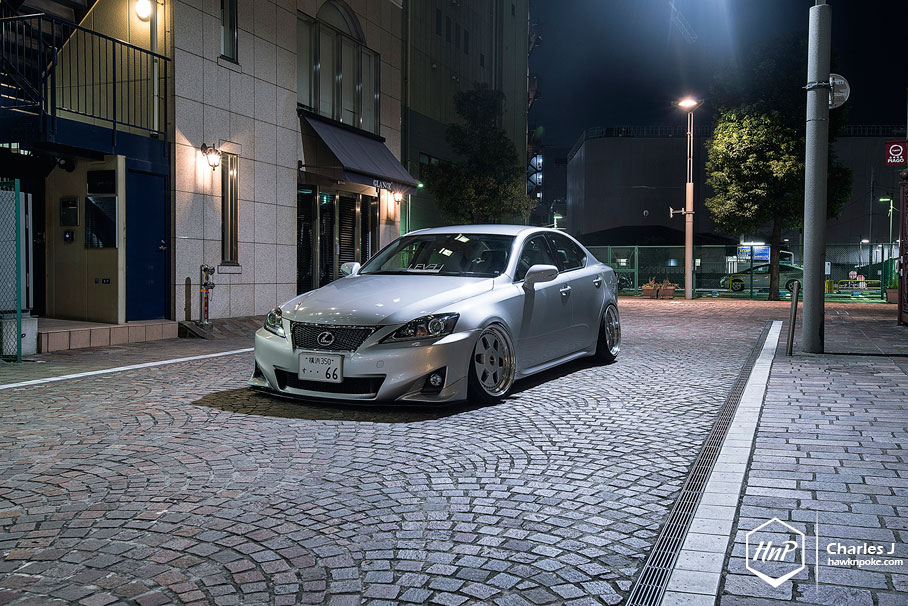 Last but not least is this remarkable Lexus IS owned by Shigeaki. He has setup these MAE wheels so tightly that it's hard to believe he's been riding static at all times. The wheels-widths and tires-sizing combo he made was a tough one to beat.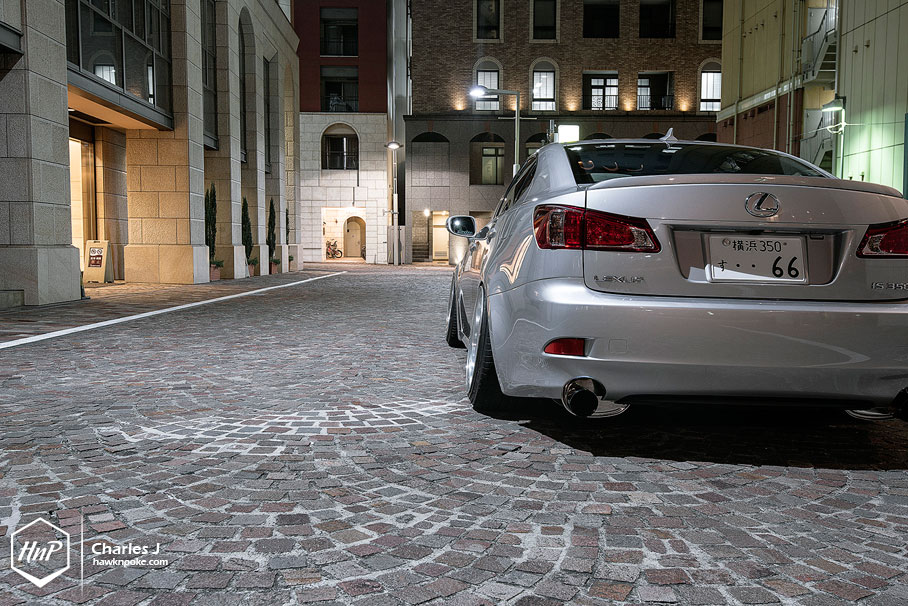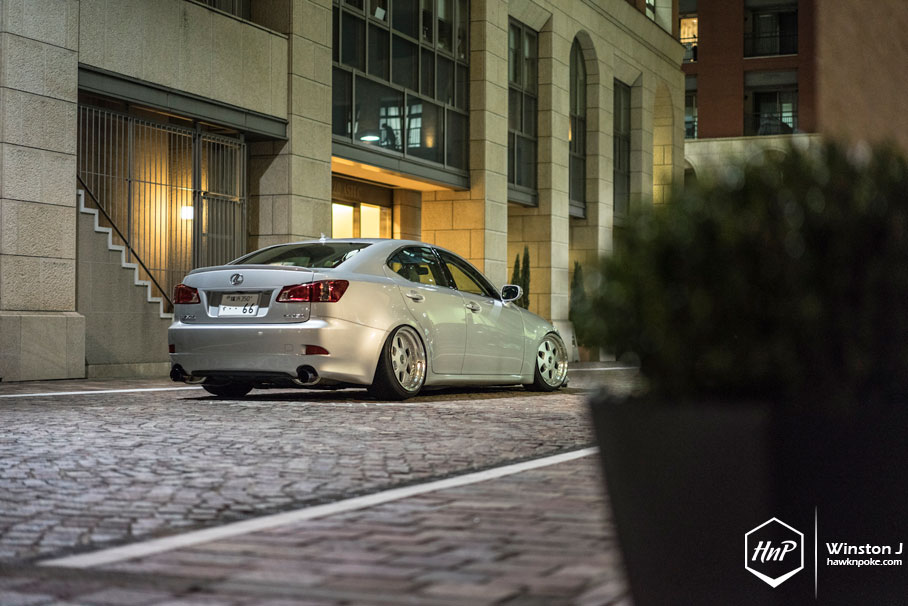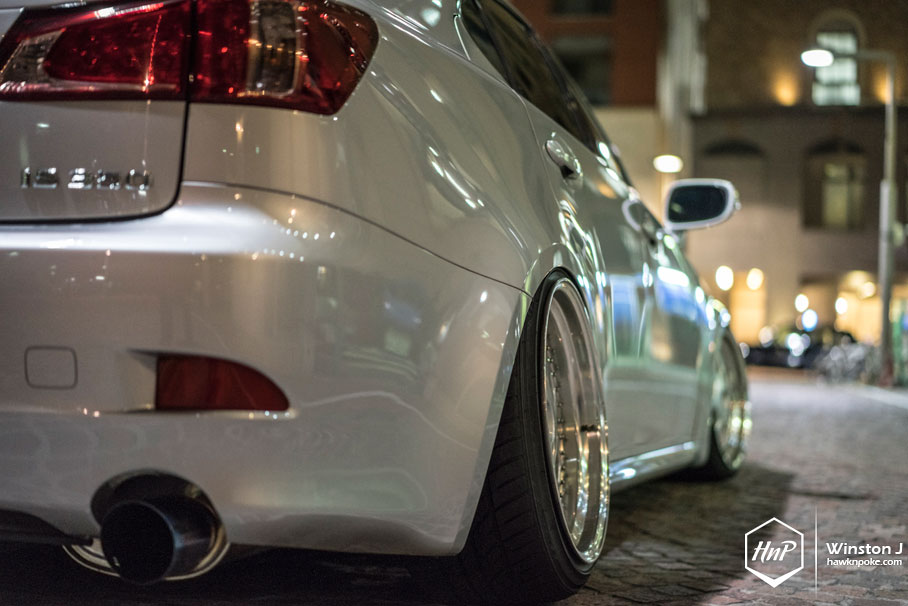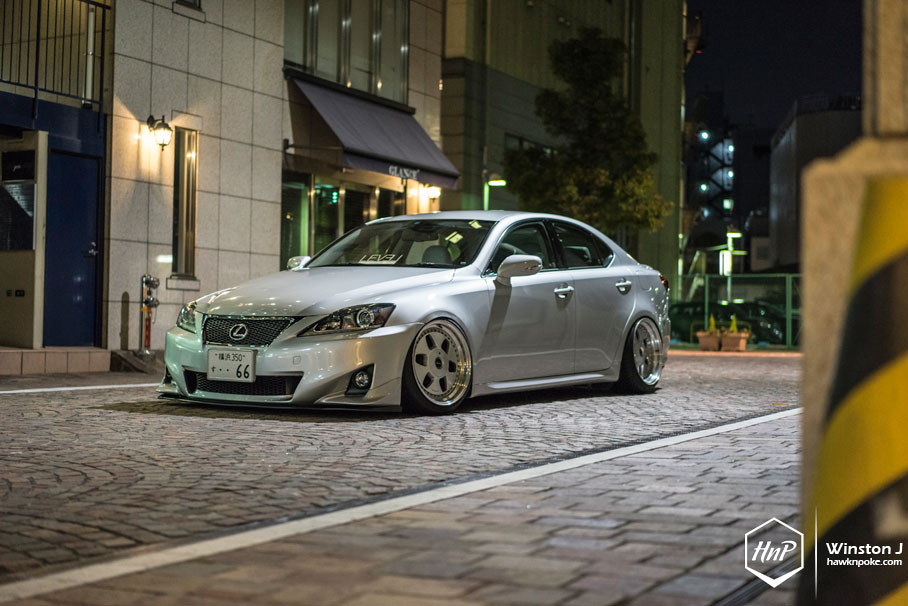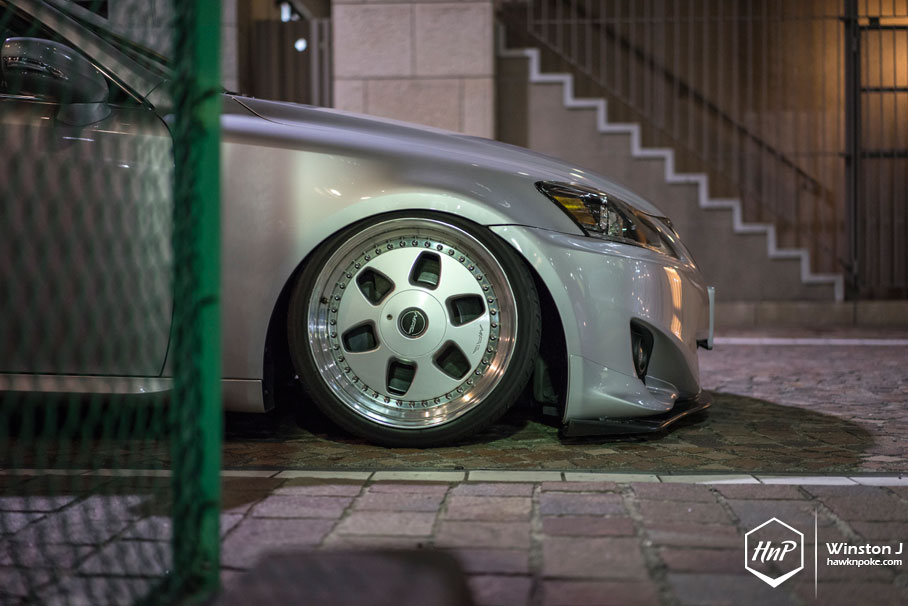 Living in a city where creativity is an inherited value and being out-of-the-norm is the norm, Japan car enthusiasts have truly created their own unique car culture unbeatable by any. LEVEL one JAPAN crew we met was definitely one of the greatest examples out there. Even though their style resides towards the conservative (as opposed to the crazy Bosozoku and VIPs), I find their approaches to be one of the most frequently praised by citizens of the world. Yes, exterior-wise their crews' cars are rather subtle, but the details and personalisations are definitely worth the praise. From being left-hand-drive USDM version to such absurdly gorgeous static setups, these are the machines that we could only dream of driving in Indonesia.
Additional Infos
Photography by:
Winston J
Mobile: +6281932092426
Email: winston_jaury@hotmail.com
Charles J
Mobile: +6287886807762
Email: jhons.charles@gmail.com