Mighty One // BMW 135i on PUR
The caterpillars. Some find them cute. Others like me, however, are keeping a distance from them. Not only because of their looks, but also because of their well-known defense mechanism, which would result in severe itch.
Yet despite all that, they do look rather pretty thanks to all their cheerful colors and body patterns. They come in, green, yellow, black, white, with dotted patterns, lines, and many more. Some even look like a snake!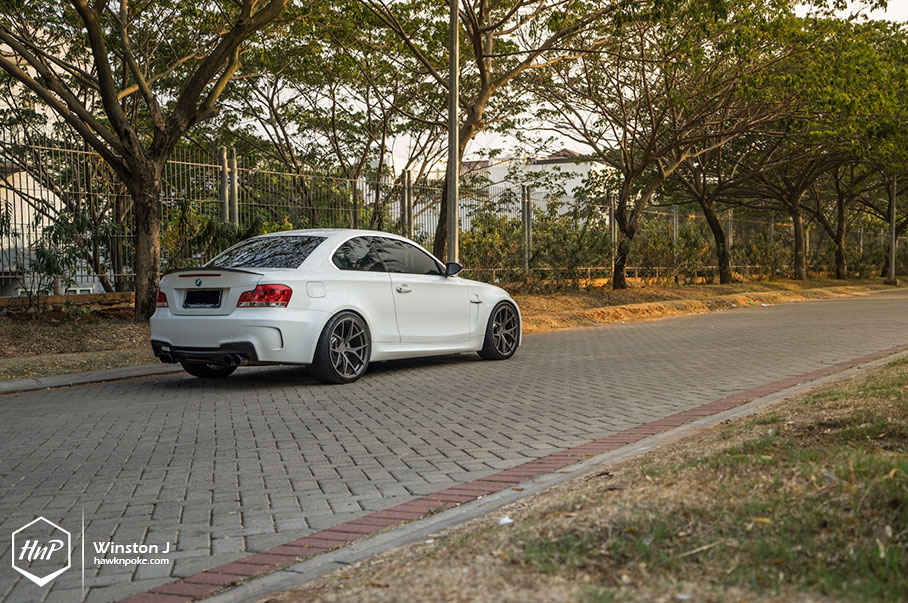 From the one you hate, to one you might love. The life of a caterpillar is quite amazing thanks to its metamorphosis. From eggs hatched caterpillars. Small, ugly worm-like creatures. After a while though, the caterpillar then molds a silk pad into a cocoon and hangs upside down on a tree branch. After 20 days of hanging, it has transformed into a butterfly out of the soft-shield cocoon, with its unique colours all around its body, spreading wings and ready to fly, putting a huge smile on everyone's face. Sometimes the evolution of a car's lineup can be rather similar. From being too dreary to look at into being too gorgeous to be missed.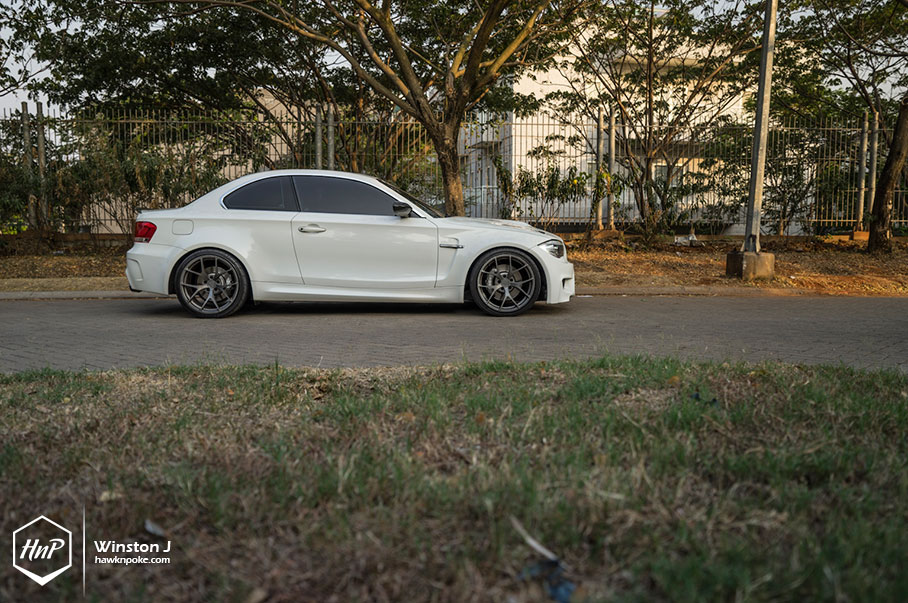 Our case-in-focus today is another BMW, but not the one easily found on our streets. It's a rather small hatchback introduced by BMW in 2004, the 1-Series. At its birth, the 1er took the form of a 5-door small family hatchback in 2004 (E87). As days passed by and developments continued, the 1-Series were refreshed by BMW in the form of 3-door hatchback (E81), coupe (E82) and open-top (E88). Along with which were tremendous improvements in aesthetic designs.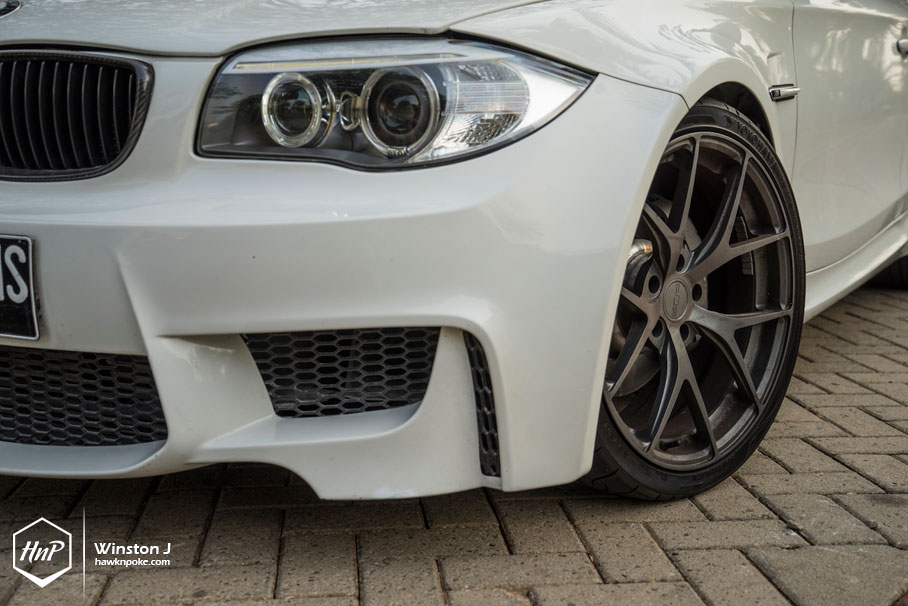 Even though the 1-Series has been well received by the market during its launch in 2004, sales simply wasn't good enough, and still lagging far behind its bigger brother, the 3-Series. "So how about one more line-up, a hardcore one?" thought BMW. So in 2010 they introduced the 1M, the most exciting small saloon you can buy. A game changer in the hatchback competition. What BMW has done to the dreary 1-Series was to take a bone-stock chassis and built an entire new idea around it. The wheels arches are wider, the stance's lower, and most important of all, a straight-six heart from the earlier BMW Z4. Plus a manual tranny, and rear wheel-drive setup. Mighty 1.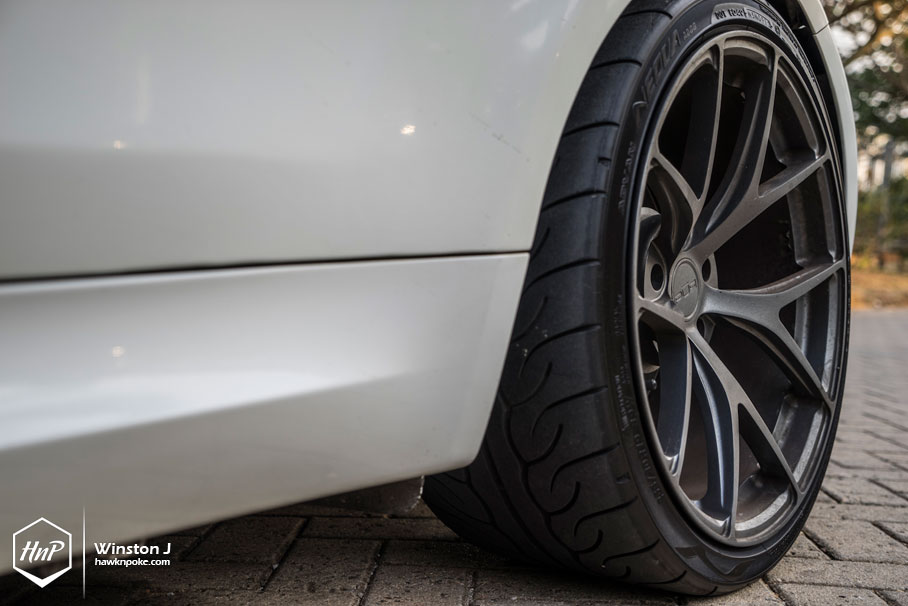 And yet today's specimen isn't actually the 1M. What you're looking at is a turbocarged 135i coupe that's been tweaked inside out. Much meaner and louder than the stock people-carrier, and almost on par to the 1M's performance. Thanks to its Stage 2 Macht setup.
Meet Mr VL, a coupe enthusiast at heart; previously owning a Z4 and now upgrading to this 135i coupe. He's been obviously addicted to BMW's offering of performance in a compact package. With today's ride, he took a stock 135i and equipped it with a Prior Design 1M kit. Along with the aesthetic bodykit upgrade are carbon fiber parts, such as ducktail, mirrors and front grille. Aggressive-theme all around.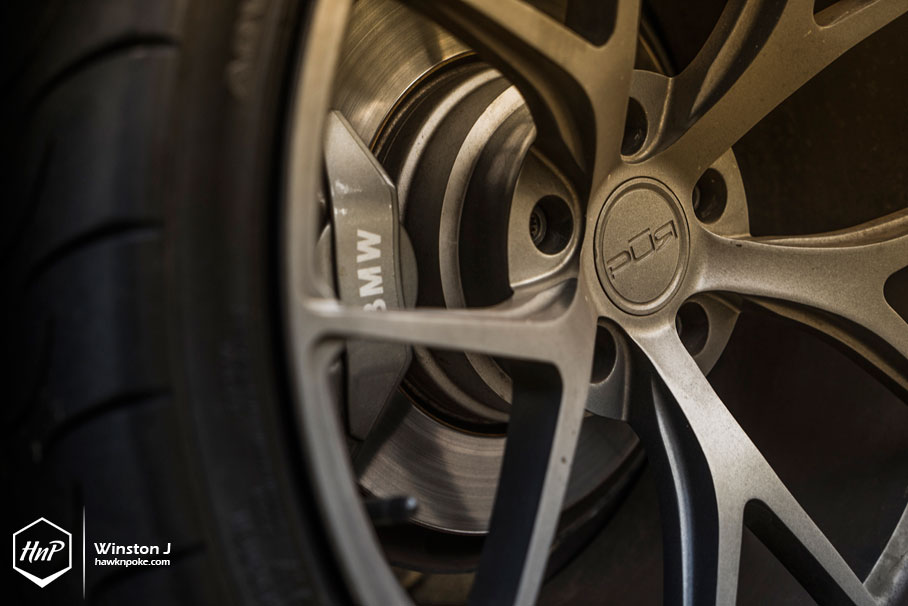 With the bodyworks done right, Mr VL took care of the wheels-sector next. The choice went down to a set of gunmetal PUR 4OUR wheels, and a modest drop has been achieved thanks to the KW V3 Coilovers. Keeping things fitted tight while still maintaining upmost performance.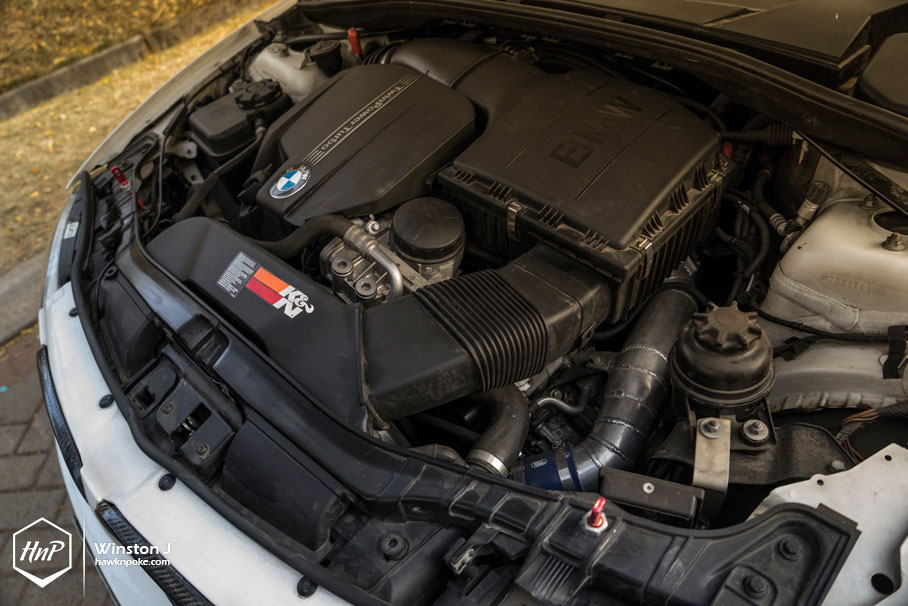 Moving on to the engine sections, tweaks have been done through the installation of Aqray exhaust, K&N air intake and Forge twintercooler. Coupled with the Stage 2 Macht ECU tune, such upgrades have beefed up te engine outputs to be on par to the 1M's.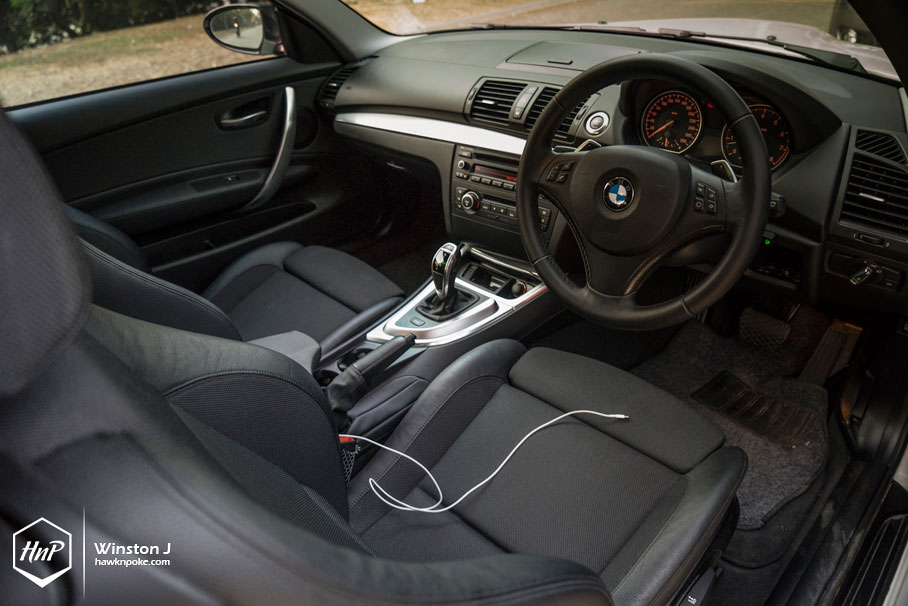 Mr VL's mods have essentially turned the family hatchback into one loud head-turning sports car. What's next? "I've been looking for a good racing seats since the interior of the car has never been modified. And maybe an Air Suspension, since its pretty sad to have a lowered car, with the front lip keeps on rubbing the road," he said.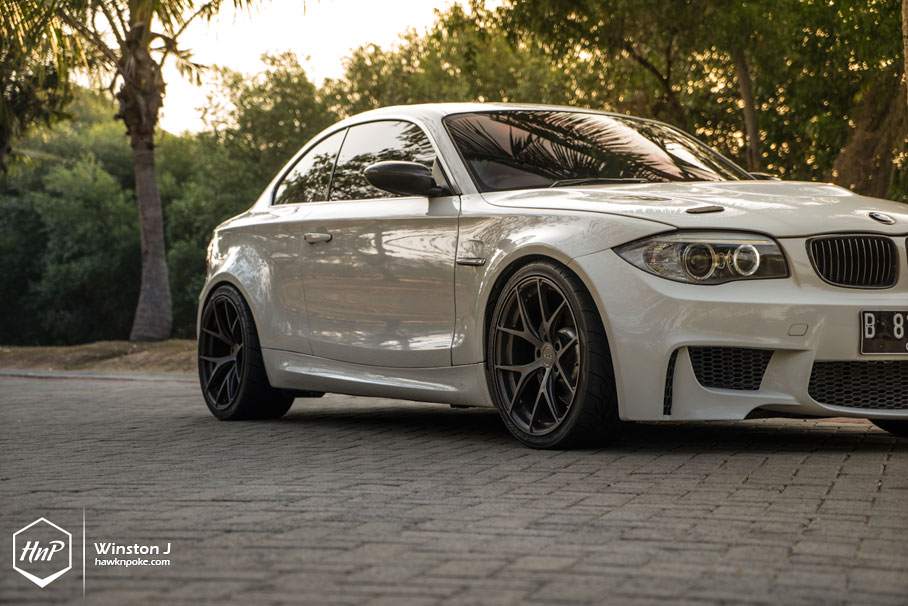 Modification Specs
EXTERIOR
Prior Design 1M Bodykit
Carbon Ducktail, Mirror & Front Grill
ENGINE
K&N Air Intake
Forge Twintercooler
Stage 2 Macht Tuning
Arqray Exhaust
WHEELS
KW V3 Coilover
PUR Design's 4OUR Rims
Recommended Oil
TOP 1 Synthetic Oil
Additional Infos
Photography by:
Winston J
Mobile: +6281932092426
Email: winston_jaury@hotmail.com