Super Cruiser // Lamborghini Huracan on Forgiato
Everyone loves everything with "super" prefixes attached to it, whether it'd be superman, superbigsale, supersizesteaks, for example, and for us, supercars.
The word "super" itself can be interpreted into many definitions. It could be a size or anything way above average, you name it.
In this case we're onto supercars. In the earlier days, in the 60s to be precise. If you have a lot of money and wanted a car that's out of the ordinary, something fast, bonkers to look at, and you don't care about the price tag at all, you can choose between Lamborghini, Ferrari, and Maserati. They are often ahead of its time in terms of performance and very alienating aesthetic-wise. However, when compared to today's supercars, they're still rather heavy, uncomfortable, and most of the time trying to kill you.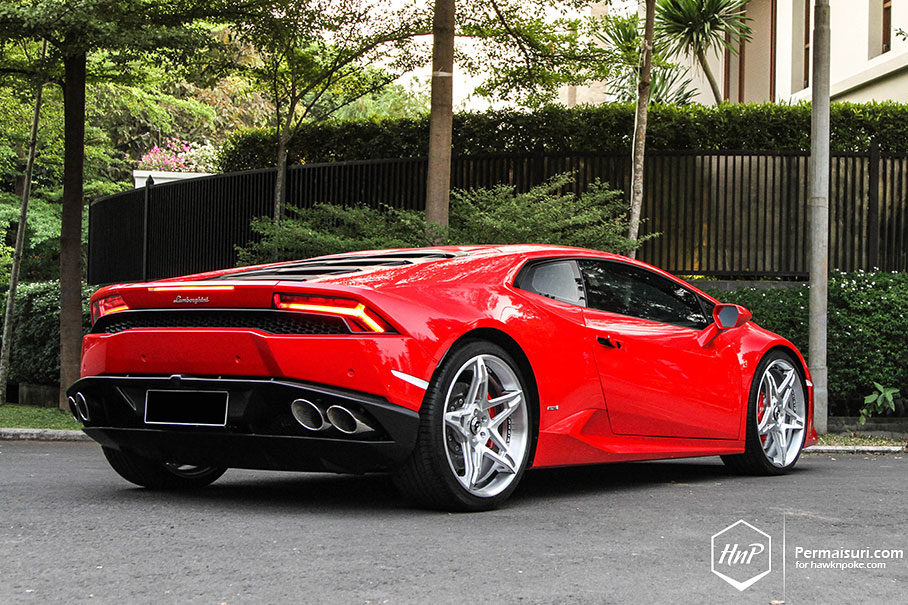 Tracing back to the histories, Honda seemed to be one of the firsts to come up with the idea of a daily drivable supercar. The mighty NSX. It was the most expensive Japanese production car of its time and it's also one of the world's first most practical supercar. Super for its F1-derived performance and Ayrton Senna-assisted suspension and chassis development, practical for its ease-of-drive. Since then, the motoring world woke up to a new breed of practical supercars that contain powerful engine, quick steering, lots of safety feature, superior comfort, and efficient metal shell design. An awesome combination of manic performance and superior safety features.
In today's market we've seen many manufacturers believing in this idea, such as Audi with the R8, Porsche with the 911 Turbo S, Ferrari with the California and Lamborghini with the Gallardo. A lot of speed meets a lot of fun, minus the hassles.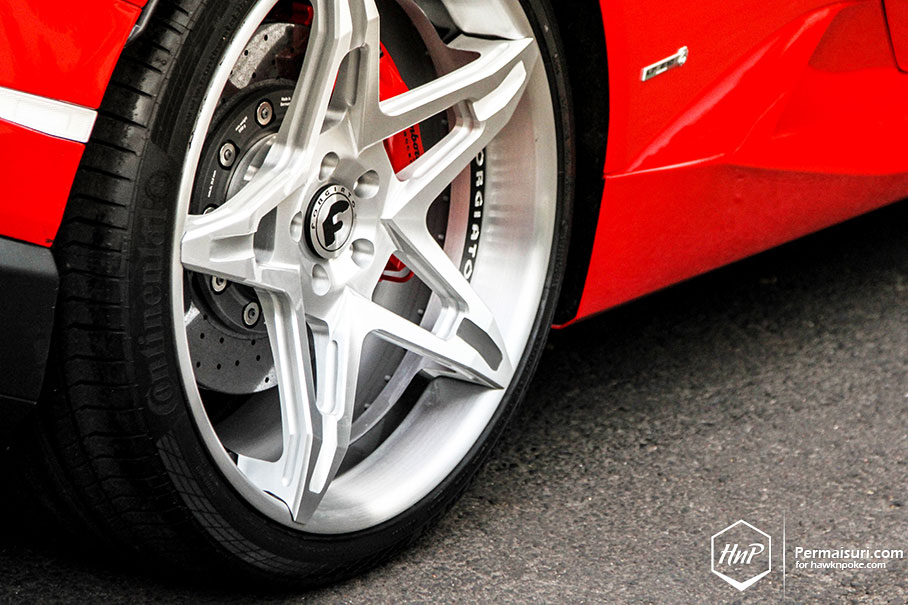 Today's menu is an evolution to the same principle. The new Lamborghini Huracan. It is lighter than its predecessor (Gallardo), yet a lot more powerful too!
With a whooping 610 horsepower and 0-60mph of 3.2s, Huracan's 5.2L redefines the boundaries of daily drivable supercars.
Despite its powerful engine, the Huracan has been claimed as one of the most comfortable Lamborghini you can drive. A night-and-day comparison when compared to the supersonic Aventador. It's sort of MP4-12C's level of comfort combined with plenty of Aventador's raging persona.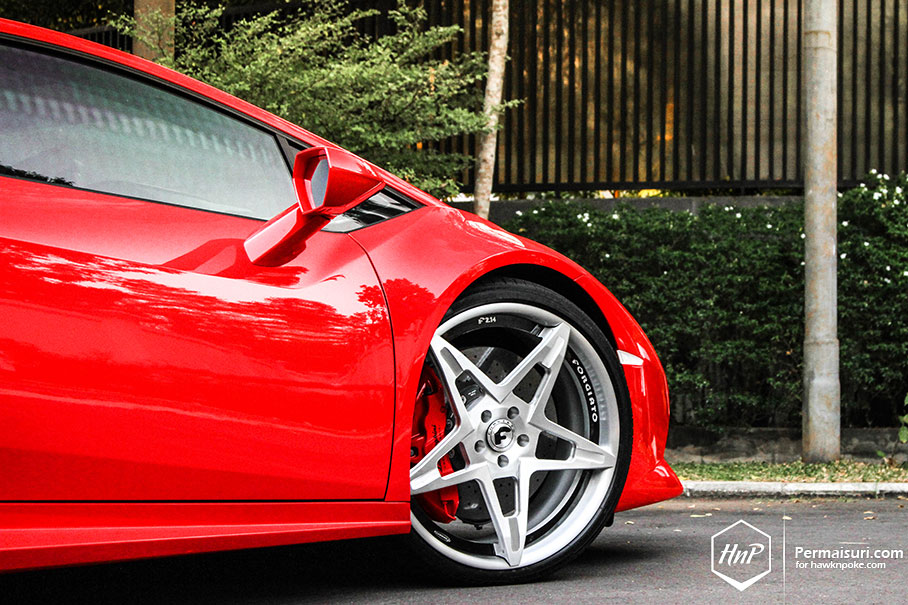 Being one of the very first few Huracans roaming our streets might've attracted more than enough attention for some. But not to today's owner. He immediately went over to Permaisuri for a set of distinguishably unique set of wheels. He wanted something special, something unlike everyone has ever seen before. That's why his choice came down to this set of Forgiato F2.14 ECL (Extra Concave Leg). With a classic-star design combined with concave faces and signature Forgiato floating center caps, these marvellous jewels are the perfect compliment to the supercar's ultra-modern aggressive looks.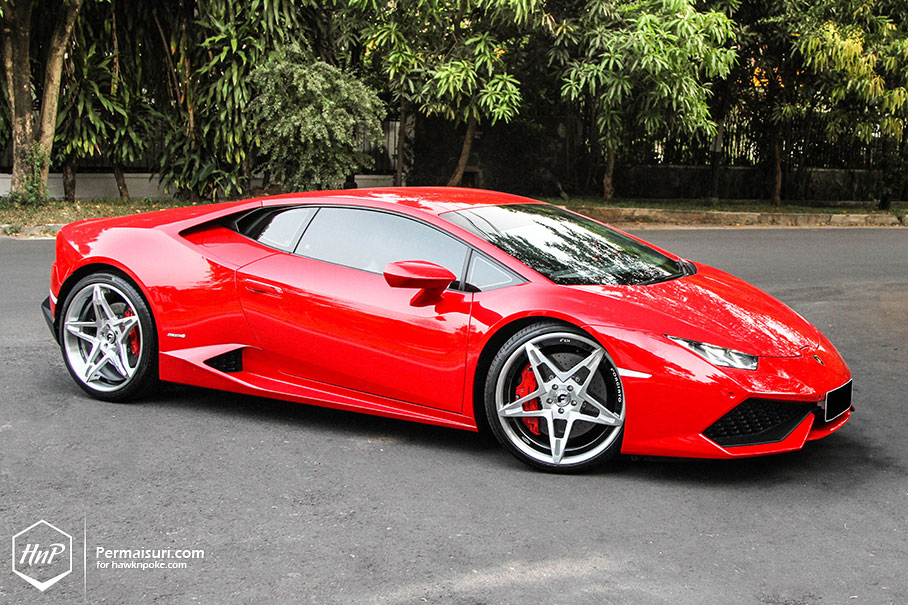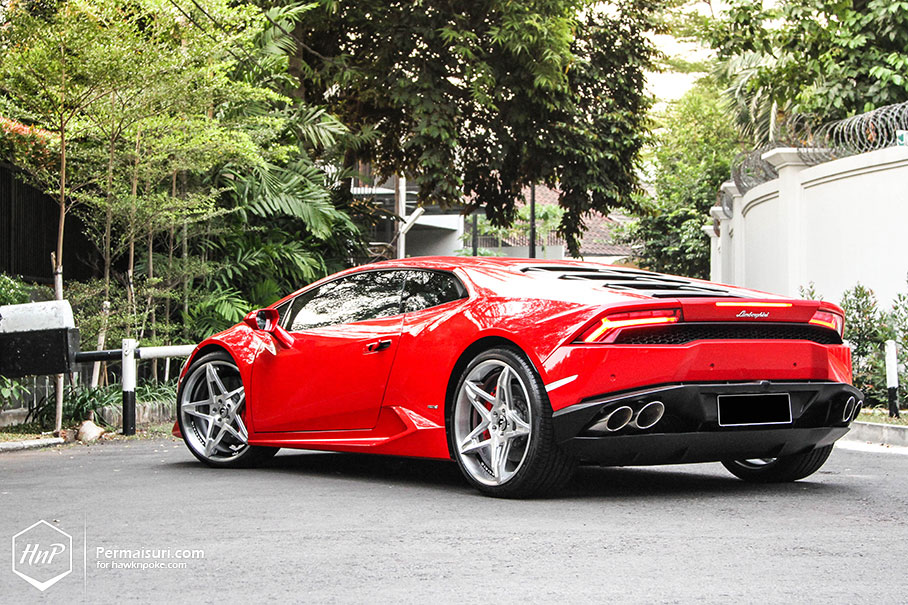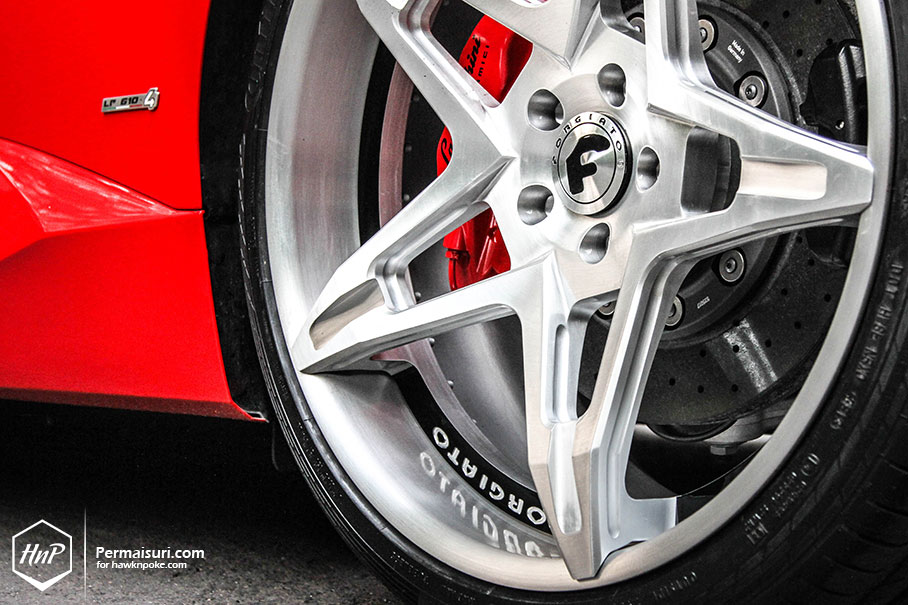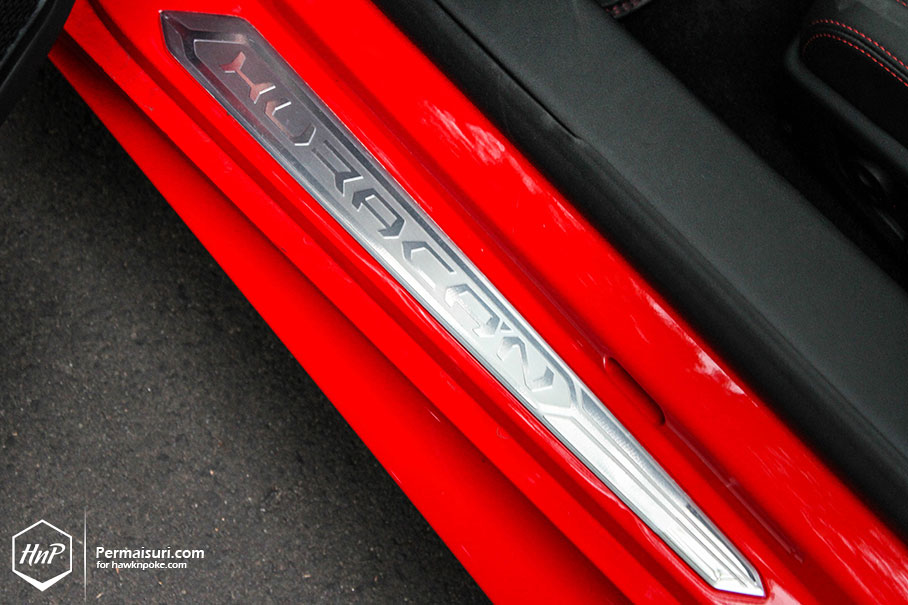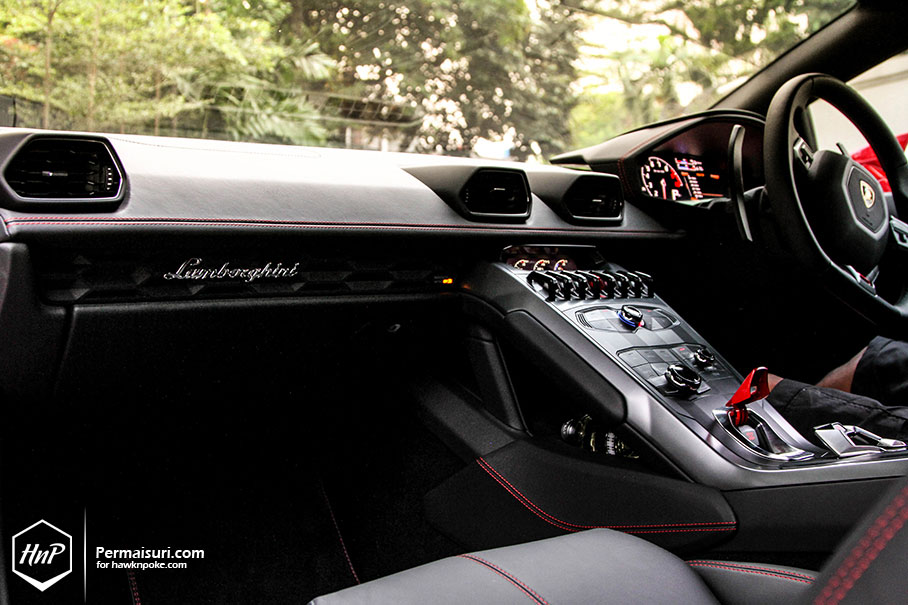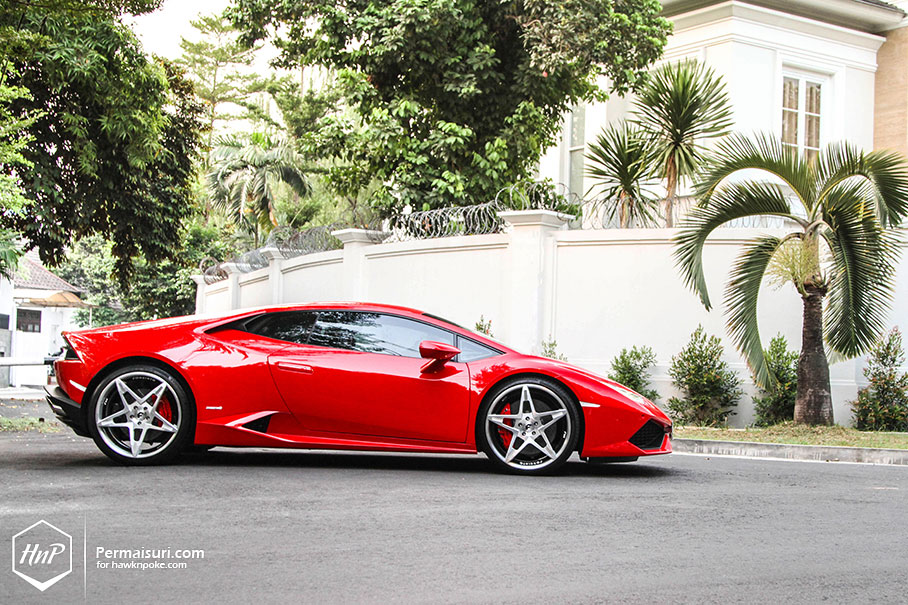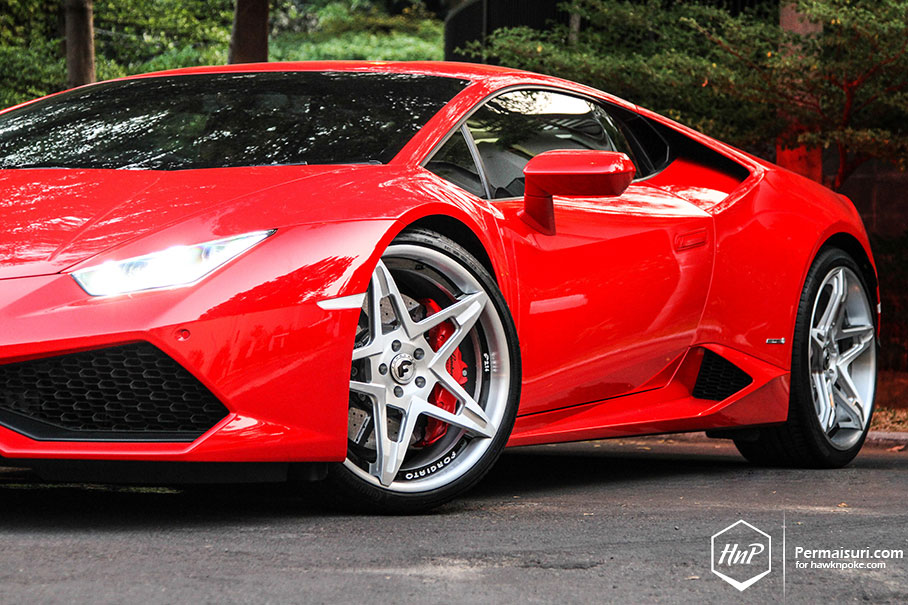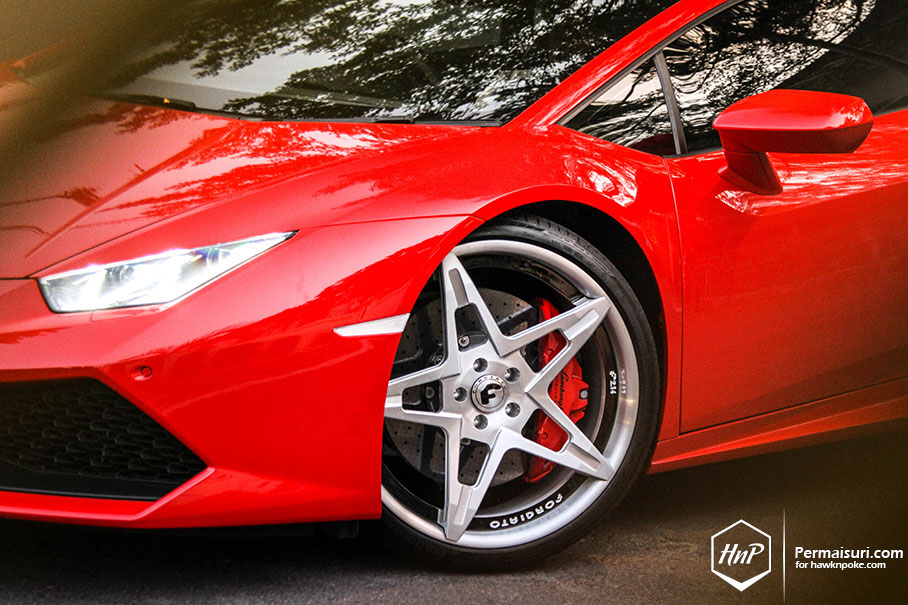 Modification Specs
Forgiato F2.14-ECL 21″ special Huracan fitment
Forgiato floating caps
Continental CSC5P Front 255/30 Rear 295/30
Recommended Oil
TOP 1 Synthetic Oil
Additional Infos
Dressed up by:
Permaisuri