All the Little Things // Jex's MINI Cooper on Advan
Ever watched Mr. Bean? I'm sure you've all had. After all, who could forget his quirky acts? A character played by none other than Rowan Atkinson, the highly talented British comedian. He's been massively known worldwide for his easy-to-digest muted humours. Bean's ride, at the same time, has also become one of the most famous movie-cars ever recorded. Mostly thanks to the director's cleverness in putting Bean's personality straight onto the car.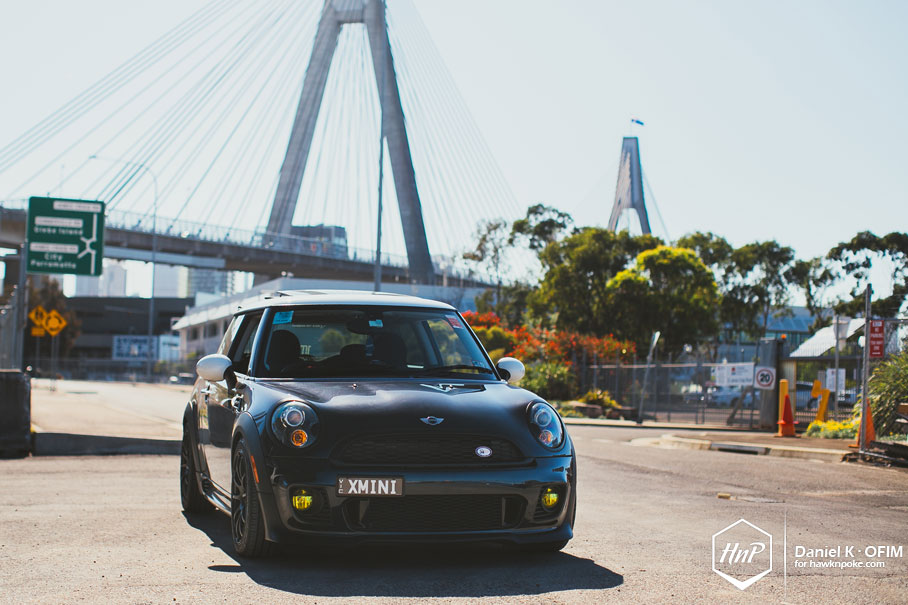 A reflection to an owner's personality. This is exactly what MINI has done best for years, ever since its 1959 release. Also apparent in the case of Bean's MINI, the custom green-and-black paintjob and very 'unconventional' door-locking mechanism have somehow suited Bean's too-short-a-trouser and wool blazers very well. Let's not also forget about the detachable steering wheel! Peculiar and humorous, Bean's MINI has become the perfect extension to the character's charms.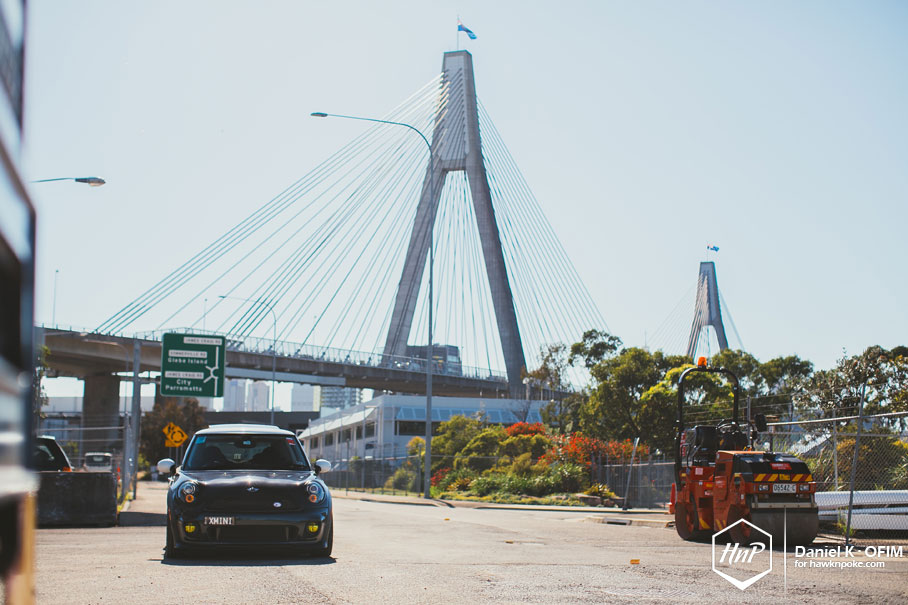 Fast forward to 2014 and MINI's are still being used today by its owners as a canvas onto which they create their own paintings. Some more humorous than others and a few more powerful than the rest.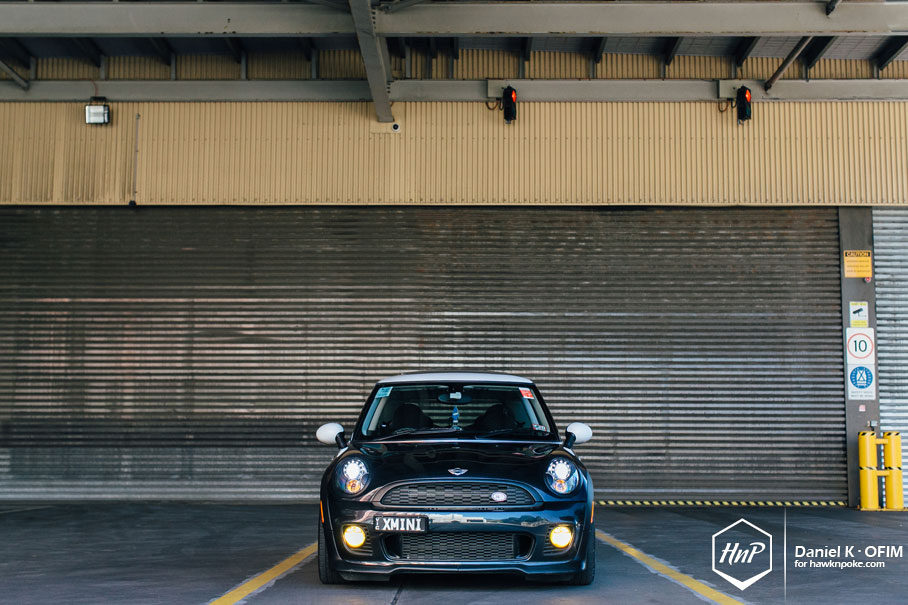 Meet Jex, a car enthusiast who also loves to tweak his car all by himself. Mostly to customise it and sometimes to simply understand how it works. This particular MINI is his first car, which he's owned for 6 years. Being a huge fan of Bean's MINI, Jex actually tried to get a classic MINI as a daily driver, but having a hard time finding one for sale at that time. So he went ahead and settled for the modern Cooper instead.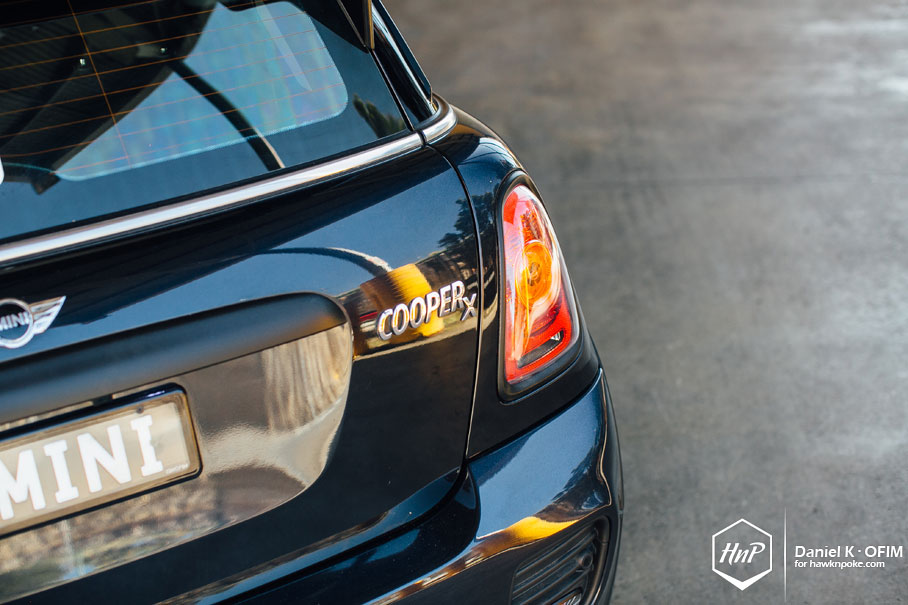 Having previously set his eye on a Cooper S, an unforeseen circumstance forced him to buy this straight Cooper instead. But not too long after, it's been turned into Cooper X, some sort of Jex's personal trim. Aha!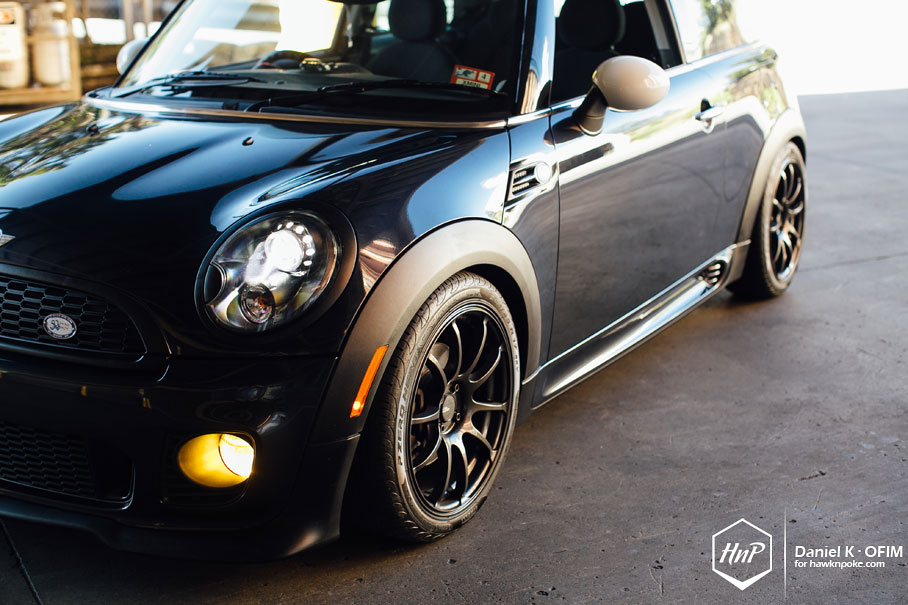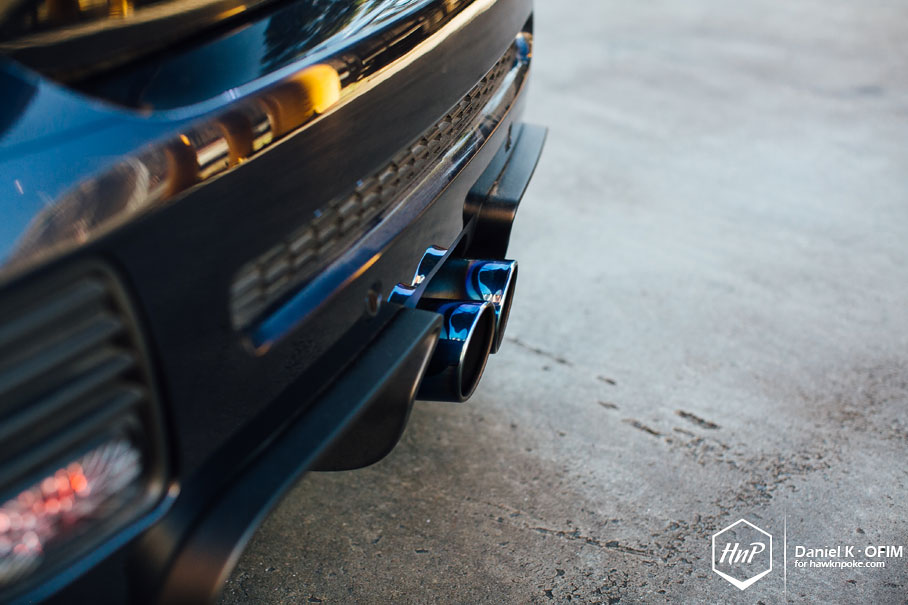 Rest assured, the MINI underwent some more mods to suit Jex's preferences, albeit using way more conventional parts than Mr. Bean's. He started his journey by black-trimming all the chrome parts, and followed by JCW body works. A set of JCW centre muffler option, complete with JCW GP2 rear diffuser, and an Orranje G wing further accentuates this MINI X's aggressive looks.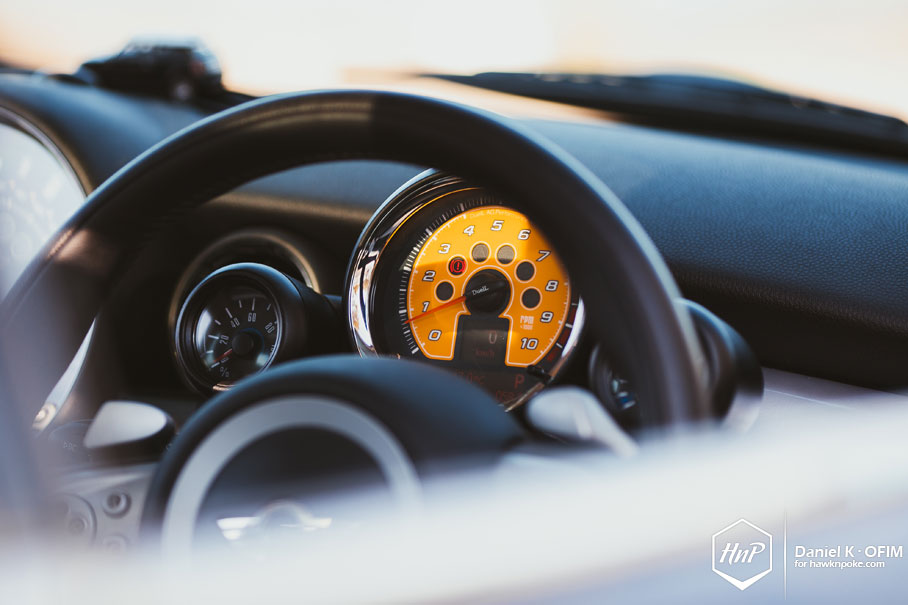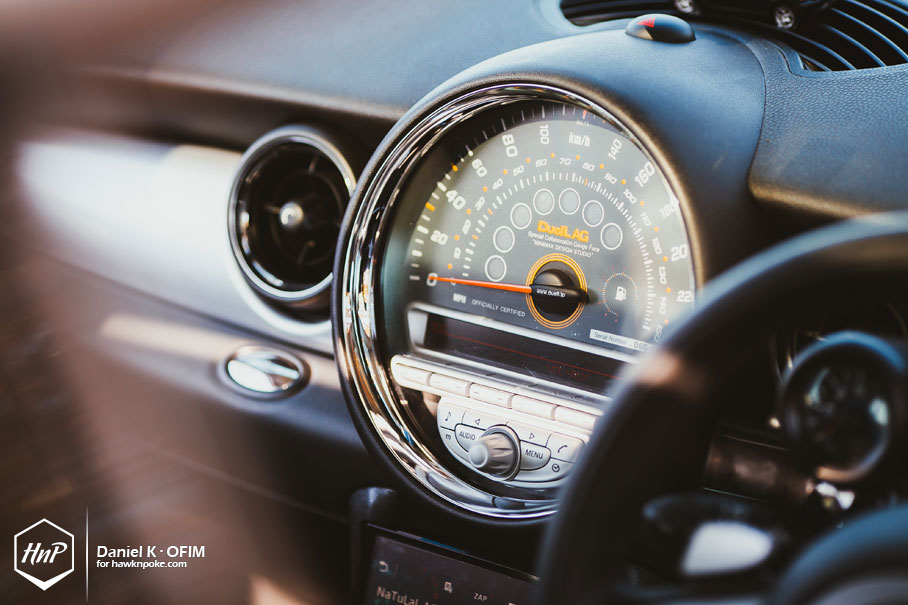 The interior has also received Jex's personal touches, with the list being Rennline aluminum pedal set and throttle extension, DuelL gauge faces, and MINI auxiliary gauge kit. These DuelL faces are especially notable thanks to their very race-inspired appearances. For the audio sector, an installation of Sony XAV-712BT head unit and JL Audio speakers has become a sure-fire way to satisfy Jex's love for music.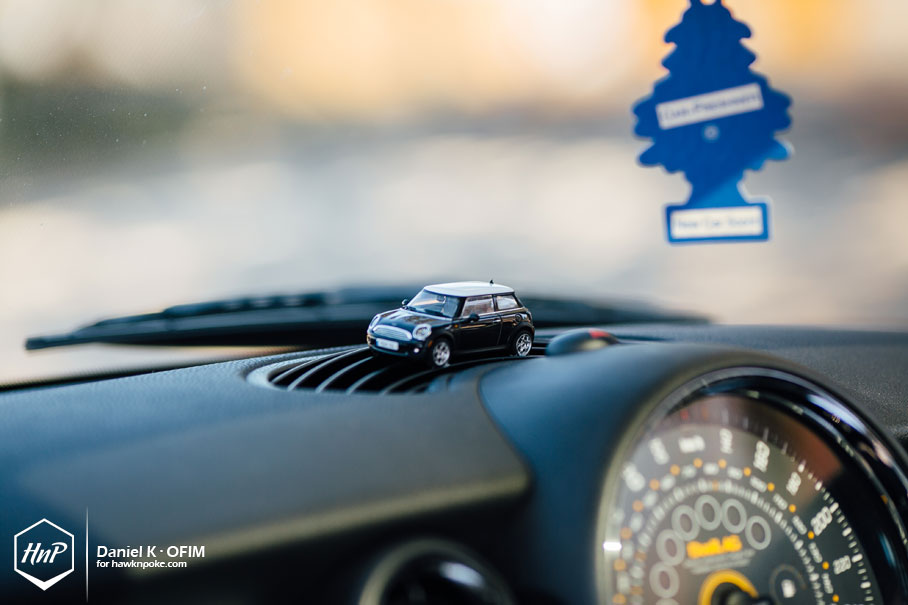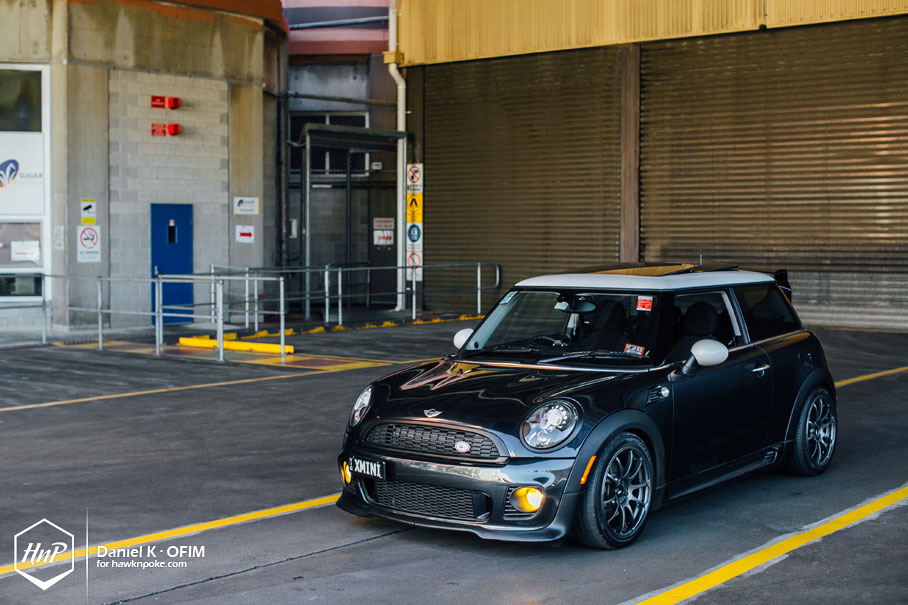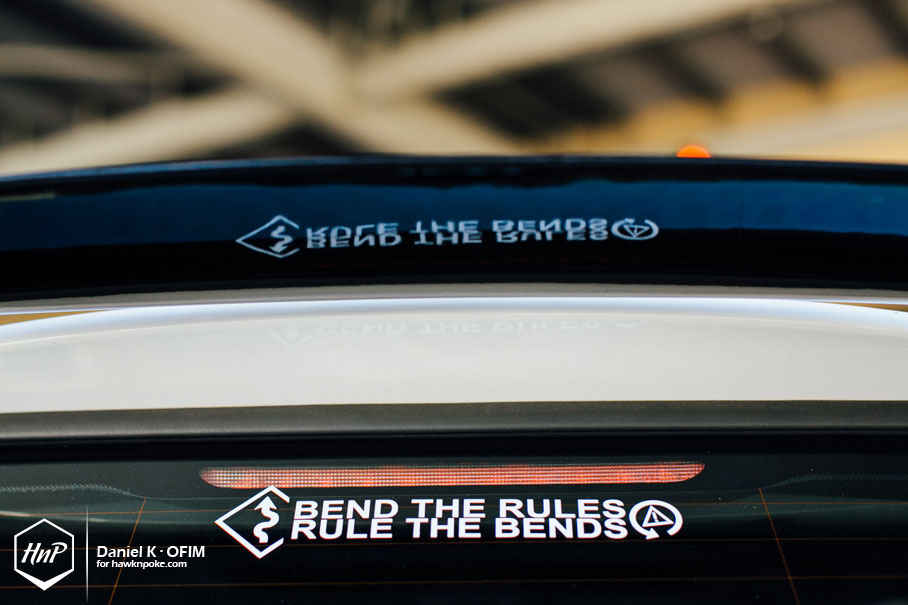 Performance wise, the MINI has been beefed up as well. For the undercarriage, Cooper X has been fitted with Koni sport shocks, a complete set of NM Engineering suspension parts, and Racing Dynamics carbon fiber rear strut brace. Such a setup ensures sportier handling characteristics while maintaining daily drivable status of the MINI. Rule the bends.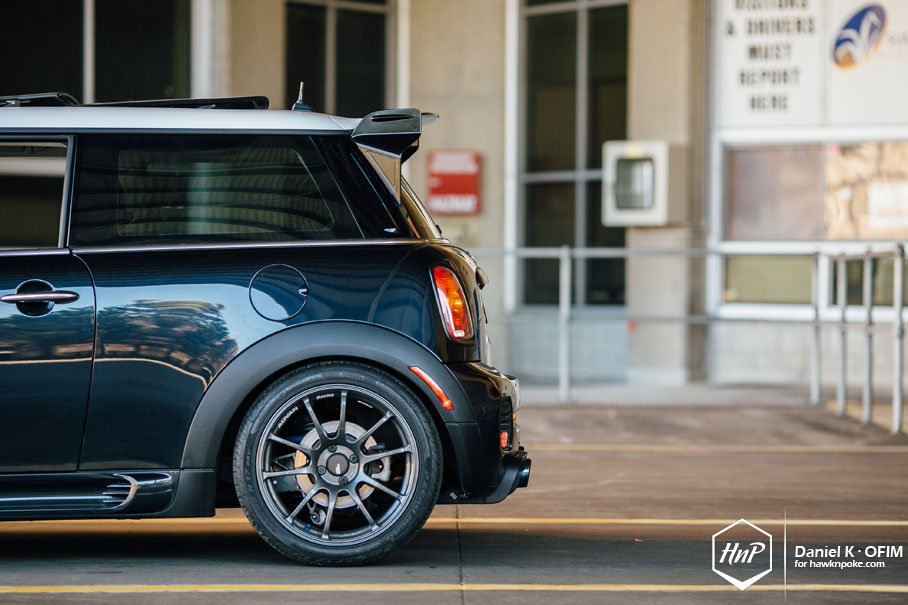 Moving onto the engine bay, you could find OBX Racing 4-2-1 header mated to a straight pipe. Topping it off, Jex has also installed a Forge induction kit to further enhance the MINI's airflow efficiency. Resulting in much better throttle performance and higher horsepower figure.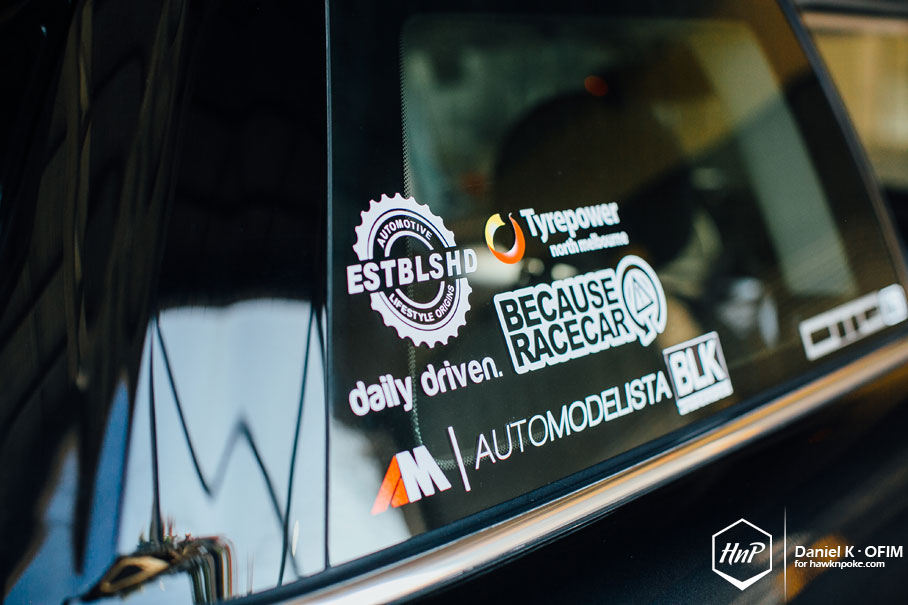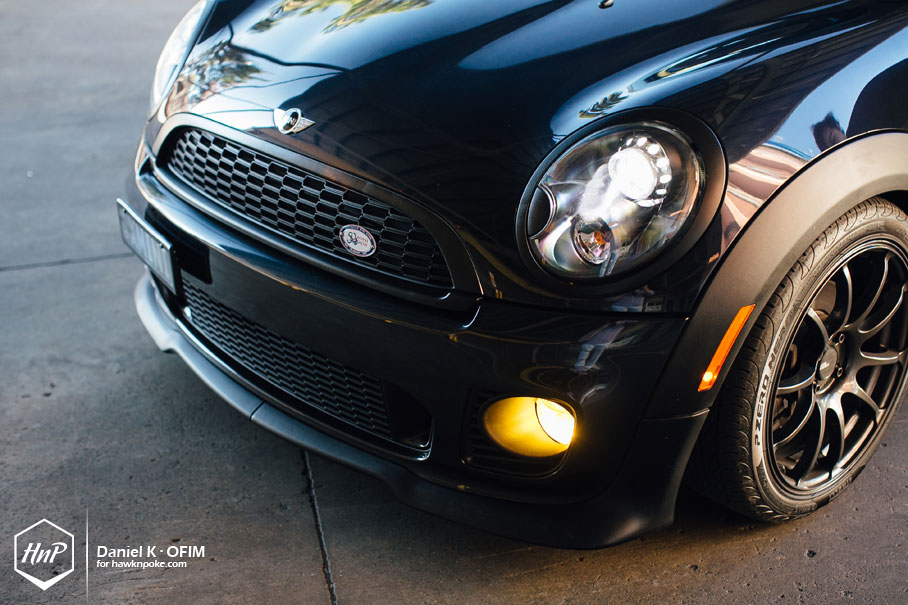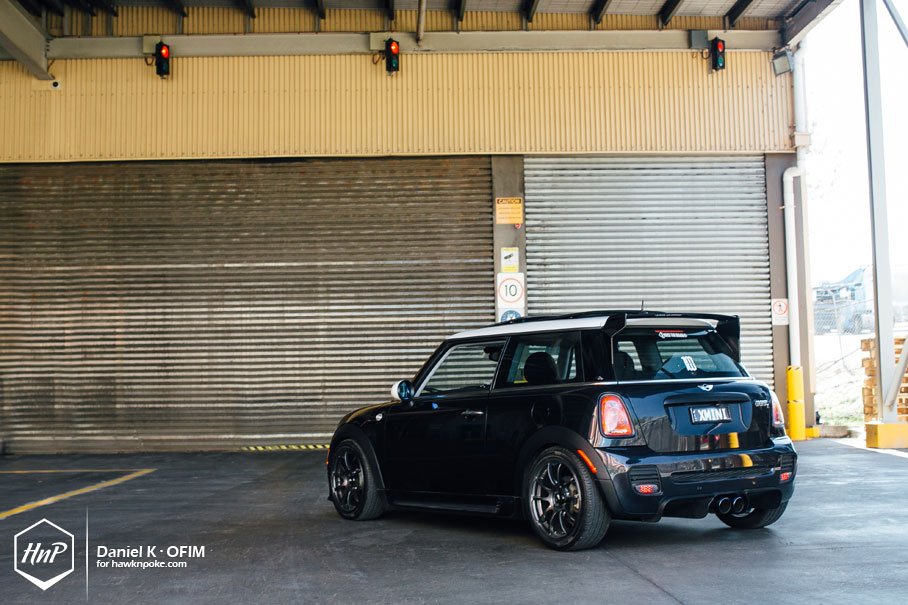 Cooper X. It's true what they all say about MINI's: the sky's the limit to the owner's creations. You could literally do anything humorous to a MINI and people will undoubtedly smile at it. This X badge, for example, did become conversation starters to bystanders and even mechanics everywhere Jex goes. With most thinking of its as an official MINI trim. To their surprise, it's Jex's personal trim.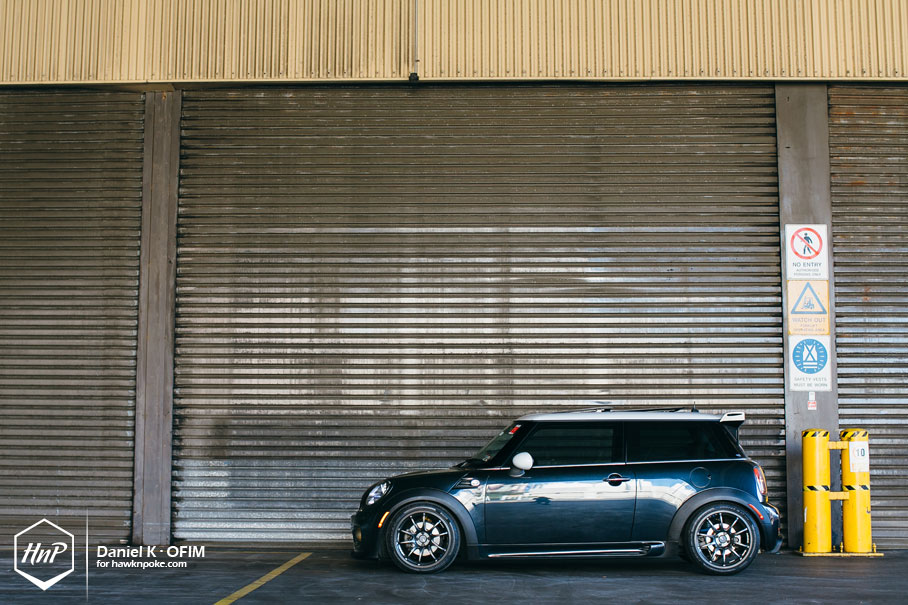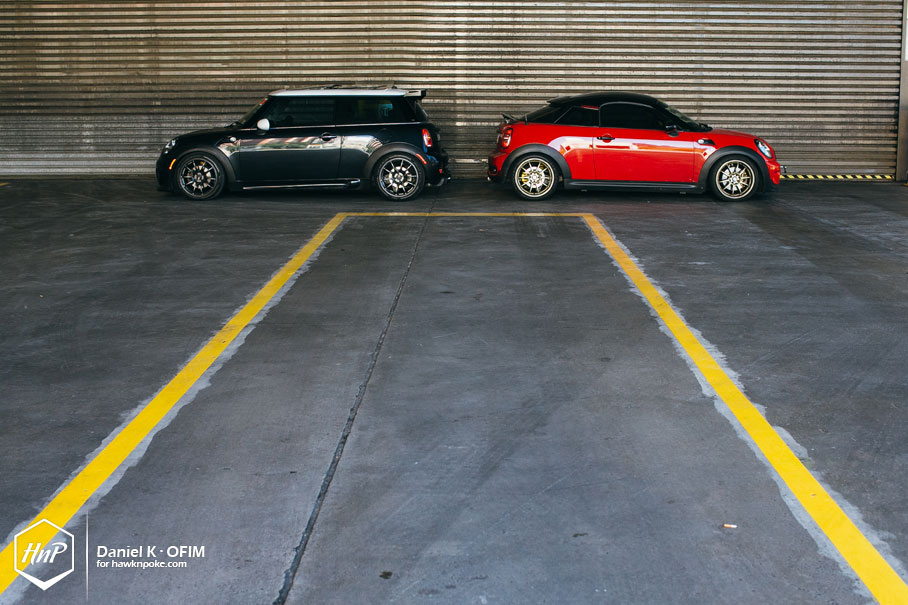 "With all these mods, what'll be Jex's most favourite part?" you may ask. For him, it's none other than the DuelL AG gauge face. Despite being a little tricky to install, he's very satisfied with the gauge's geeky, techy and race-inspired looks.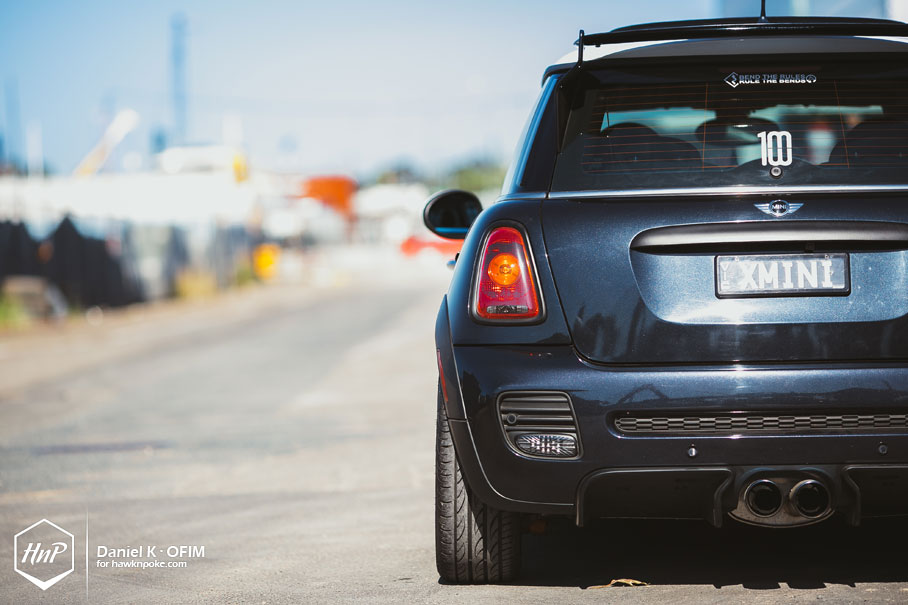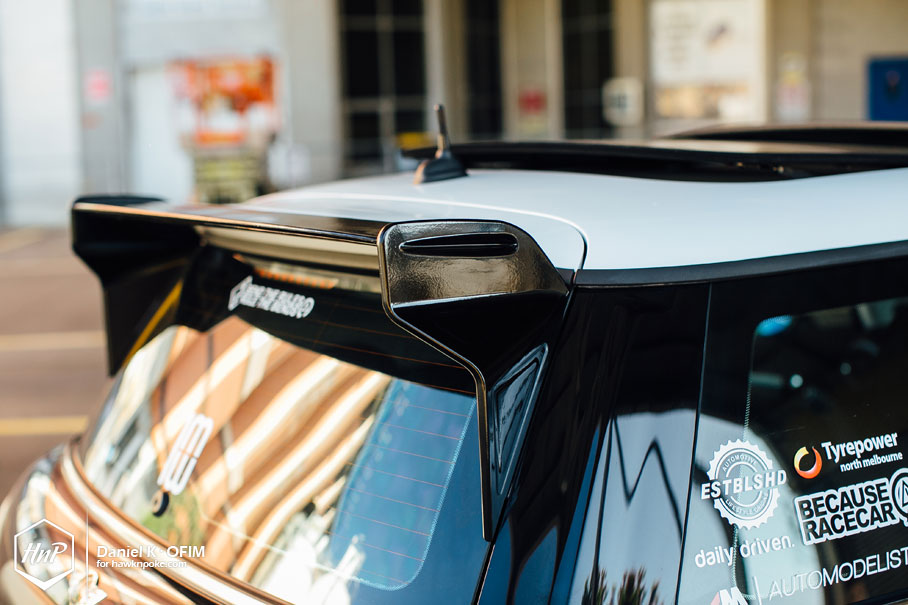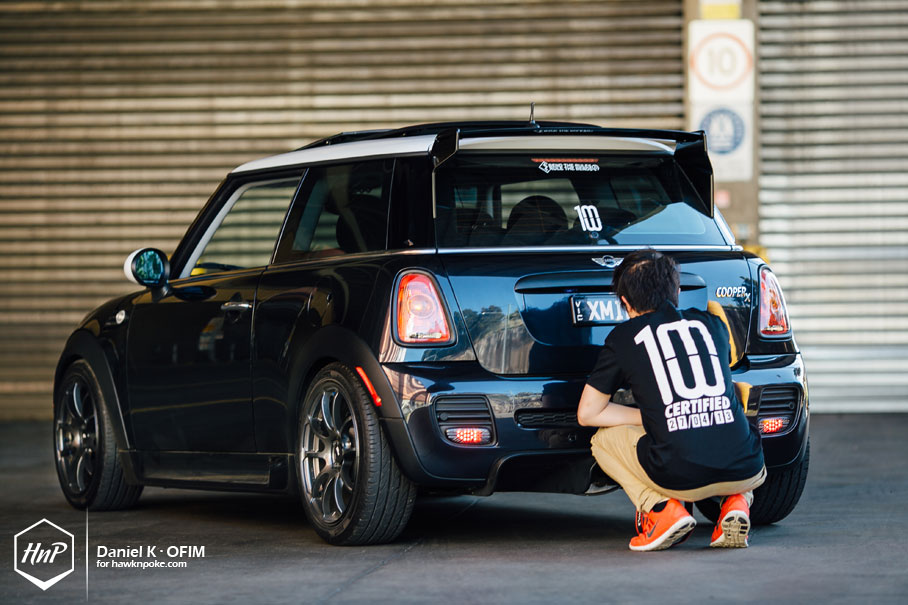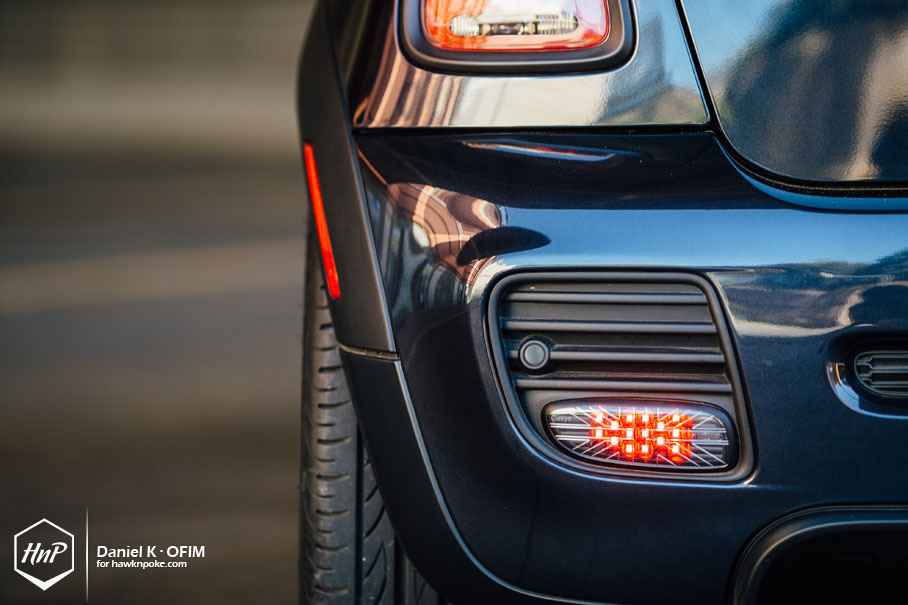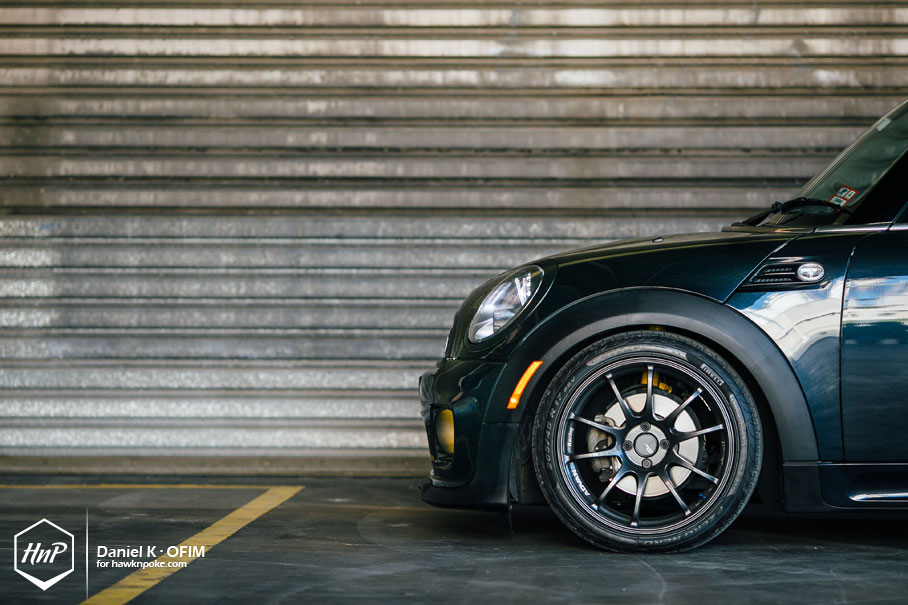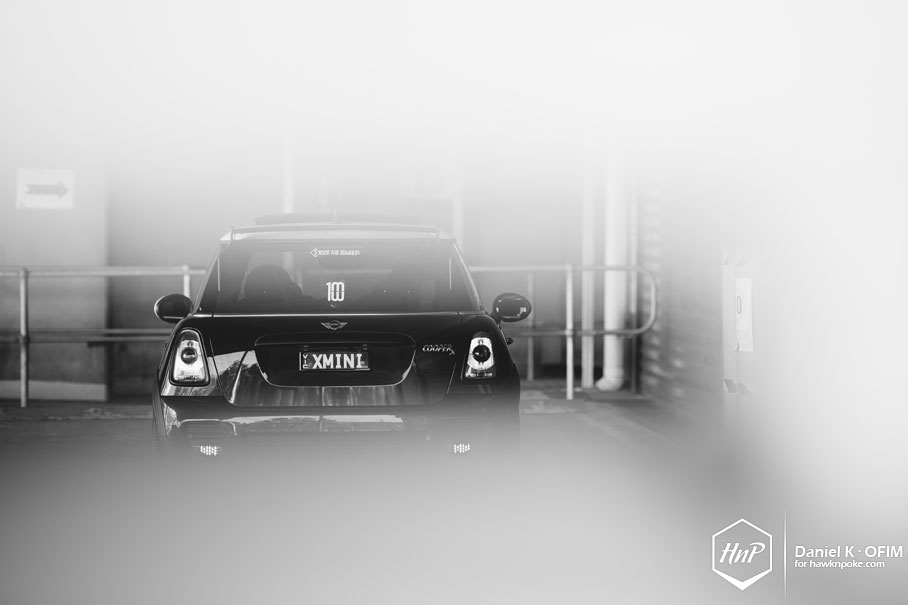 Modification Specs
EXTERIOR
Cooper X badge
JCW body kit
JCW brake duct
JCW GP2 belly pan
JCW GP2 rear diffuser
Orranje G Wing
Zero1000 Magnetic drain bolt
Craven rear wiper delete
2011-spec side scuttles
Wide angle turn signal LED side mirror
LED red demon eye
Rear camera
INTERIOR
Rennline aluminum pedal set
Rennline throttle extension in red
Blitz R-VIT iColour Flash
DuelL AG v1.1 gauge face (240km)
DuelL AG black needle cap for both gauge face
MINI Auxiliary Gauge Kit (Relative Torque & Lateral G Force)
Metra Double Din face kit
Sony XAV-712BT
JL Audio C5-653
JL Audio C2-650
JL Audio HD900/5
PERFORMANCE & HANDLING
Koni Sport Shocks
NM Eng. Billet Aluminium Tie-Bar
NM Eng. RS Alpha Spring Kit
NM Eng. Engine Torque Arm Insert
NM Eng. Rear Sway Bar – 22mm
NM Eng. Front & Rear Adjustable Sway Bar Link Kit
NM Eng. Titanium Rear Control Arm
Racing Dynamics Carbon Fiber rear strut brace
OBX Racing de-cat 4-2-1 Header
Straight Pipe
Cooper S Stock Muffler
Okada Plasma Direct
Forge Induction Kit for Mini Cooper S
Zero1000 Heat Air Outlet
WHEELS ETC
Advan RZ 17″x7.0 et42
Pirelli 205/45/17
Recommended Oil
TOP 1 Synthetic Oil
Additional Infos
Photography by:
Daniel Jason Karjadi
Sydney, Australia
Website: OFIM
Instagram: @dkarjadi